2019 was a bit of a sleepy year for Japanese fiction, but 2020 promises to be a truly exhilarating year indeed! From the new book by Convenience Store Woman author Sakaya Murata to a collection of feminist short stories inspired by Japanese mythology, there is no shortage of unique, challenging, and exciting Japanese books in 2020!
Here are ten Japanese books that we cannot wait to get our hands on. Ten Japanese books that we will be shouting to the rafters about. Ten Japanese books that you'll want to get your hands on as soon as they're out. Get excited!
If you're also excited for the wealth of Korean books coming in 2020, we've got you covered there as well!
Where the Wild Ladies Are by Matsuda Aoko
Translated by Polly Barton
Japanese mythology books are pretty easy to get a hold of, for both children and adults – the most famous being those by Lafcadio Hearn. But what we have here is something wholly different and, honestly, more exciting.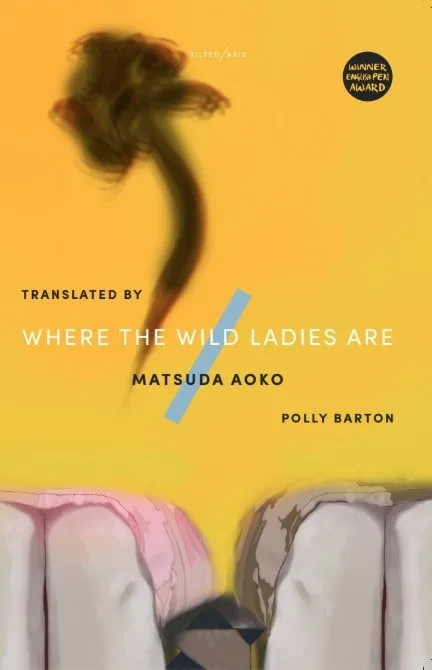 Bringing to mind the modern feminist fairy tales of Indonesian author Intan Paramaditha, Where the Wild Ladies Are is a book of Japanese short stories that take established stories from traditional Japanese mythology, put an exhilarating and biting feminist twist on them, and let them run wild in a modern setting.
Published by Tilted Axis Press in Feb 2020
Killing Kanoko and Wild Grass on the Riverbank by Ito Hiromi
Translated by Jeffrey Angles
What better place to get started with one of Japan's most important feminist contemporary poets than with this translated dual collection? Killing Kakano features some of the poet's most famous works which have been described as having "completely transformed the ways people were writing in Japan." (Jefferey Angles).
Unafraid of being visceral, Ito explores themes such as motherhood, childbirth, postpartum depression, and community. Wild Grass on the Riverbank takes us to both the Californian Desert and Japan exploring migration through bold and playful language, mythology, and sexuality. It's described as a "genre-busting narrative of what it is to be a migrant."
Published by Tilted Axis Press in Feb 2020
Breasts and Eggs by Mieko Kawakami
Translated by Sam Bett and David Boyd
With a title that does so much by saying so little – piquing its readers' curiosities, asserting itself as a feminist book that explores what it means to be a modern-day woman in contemporary Japan – Breasts and Eggs immediately demands our attention, and with good reason.
Following the lives of three related women of different ages, all of whom living unique yet relatable lives, Breasts and Eggs asks us to consider what exactly it means to be a modern woman: marriage, pregnancy, puberty, societal expectations, beauty standards, our obsession with ageing.
There is so much consideration to be done here, cementing Breasts and Eggs as not only one of the most exciting Japanese novels of 2020 but also one of the most anticipated books of 2020, full-stop.
Published by Pan Macmillan (UK) and Europa Editions (US) in May 2020
---
Read More: Japanese Literature in 12 Genres: Where to Get Started
---
Kiki's Delivery Service
Translated by Emily Balistrieri
Kiki's Delivery Service, much like Howl's Moving Castle, began its life as a children's novel. The novel of Howl's Moving Castle was written by a beloved Welsh author, Kiki began her life in Japan, created and written by Eiko Kadono in 1985.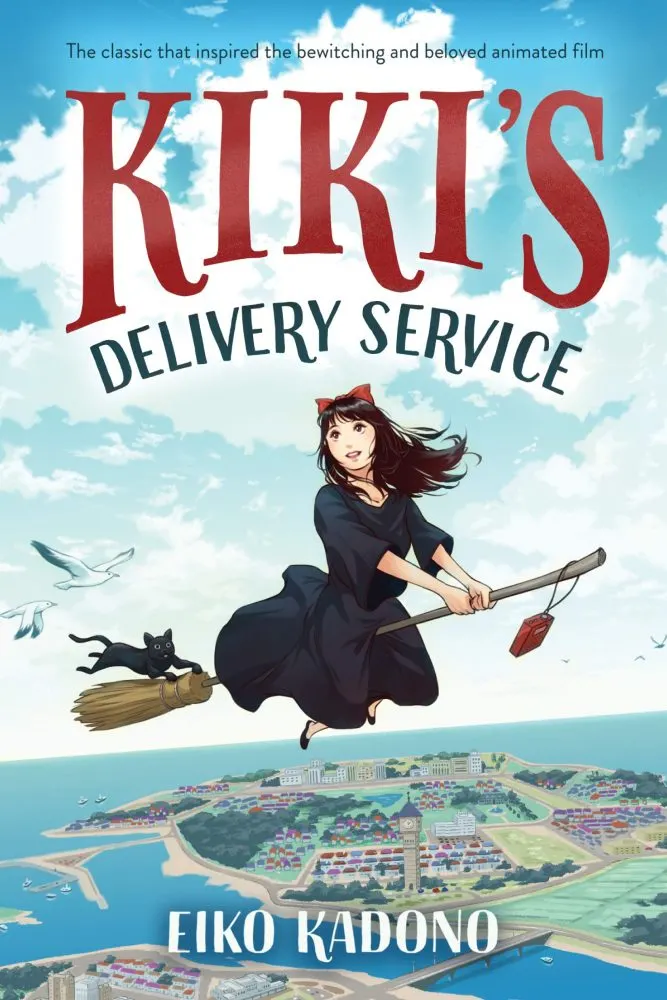 Now both widely successful Ghibli films with an international audience. To add to this success we now have a fresh new translation of Kiki's Delivery Service for 2020 and it beautifully captures the character of Kiki in all of her tenacity and wit.
Kiki is a practical girl who wakes up some days with bright ideas and hope, and others with doubt and reservations. She is a three-dimensional character with flaws and dreams in a formulaic children's story that never feels tired or predictable
Published by Delacorte Books in July 2020
Astral Season, Beastly Season' by Tahi Saihate
Translated by Kalau Almony
Tahi Saihate is a prominent and celebrated contemporary poet in Japan, and has been an enormous influence on many others. This year, Honford Star bring us Astral Season, Beastly Season, Saihate's work to the English-speaking world with translation from Kalau Almony.
This book was inspired by a single line found in an English textbook. This is also Honford Star's first Japanese book in translation – to this date the young publisher has given us works in translation from Korea and Taiwan.
Published by Honford Star in July 2020.
The Inugami Curse by Seishi Yokomizo
Translated by Yumiko Yamakazi
At the very end of 2019, Pushkin Vertigo published The Honjin Murders, an English translation of the very first novel by one of the late, great masters of Japanese crime fiction: Seishi Yokomizo. It was, in fact, our final book review of 2019. Set in 1930s rural Japan, The Honjin Murders, through a story of gruesome murder and thrilling mystery set against a peaceful, snow-covered backdrop, introduced Detective Kindaichi, Japan's Poirot or Sherlock Holmes.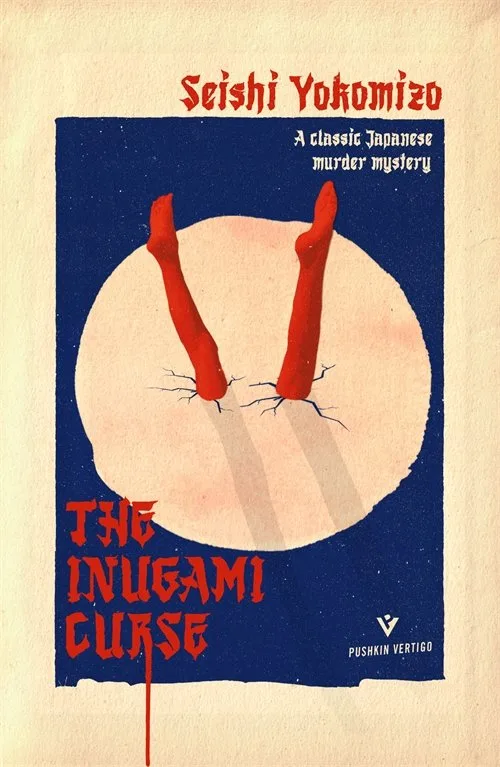 Just a few months later, in February 2020, Pushkin Vertigo are following up The Honjin Murders with another legendary Yokomizo book: The Inugami Curse. A campy and delightful detective novel which gravitates around a wealthy Japanese clan and the family drama within as a sickly chain of murders unfold and Detective Kindaichi must hurry to solve the case.
Published by Pushkin Vertigo February 2020
The Chronicles of Lord Asunaro by Kanji Hanawa
Translated by Meredith McKinney
Much like the title suggests, this novella delivers us the life of Lord Asunaro, born following the legendary and bloody Sengoku Jida into wealth, luxury and peace. Chronicling his life from a young petulant boy in school to inheriting the title of lord, Asunaro is fascinated by war but there is nothing to fight so he enjoys his wealth and women and fathers many children.
We as readers get insight into a period of history that generally isn't focused on and is rarely focused on in historical fiction – peacetime. Although the narrative his heavily fictionalised, it nonetheless is based on a real character and delivered to us by a renowned author and academic.
Published by Red Circle in Feb 2020
Earthlings by Sayaka Murata
Translated by Ginny Tapley Takemori
One of the most exciting and earth-shaking Japanese books in recent memory was Convenience Store Woman, Sayaka Murata's challenge against modern-day capitalism, societal and familial expectations, and the questions that surround satisfaction, happiness, and success.
It's so secret that we loved Convenience Store Woman. In fact, the more time that passes, the more that short novel cements itself as one of our all-time favourites.
Now, in 2020, we finally get our hands on Sayaka Murata's newest novel: Earthlings. Another novel that centres around personal freedoms, Earthlings takes a decidedly more aggressive and violent tone than its predecessor. But nevertheless it is a new statement by Murata that finding your own freedom is a struggle against family and society which takes sacrifice.
Rather than centring around a single woman, Earthlings explores the bonds of friendship through a lens of fantasy and the imaginations of childhood.
Published by Granta in October 2020
Spark by Naoki Matayoshi
Translated by Alison Watts
Manzai is a beloved form of stand-up comedy in Japan which hinges on the chemistry within a double-act. In Spark, Naoki Matayoshi tells the story of comedian Tokunaga who is taken under the wing of Kamiya – a man of overwhelming confidence and perhaps a little madness.
The novel made waves in Japan and has already been adapted into a Netflix show. In 2020, the book at last arrives in English.
Published by Pushkin Press in March 2020

Hole by Hiroko Oyamada
Translated by David Boyd
Only as far back as late 2019 did Oyamada make a sudden and striking name for herself in the English speaking world with her novel The Factory, a biting and surreal Kafkaesque journey into the growing and swallowing power of corporate capitalism.
Hole (which won the 150th Akutagawa Prize) is set to cement her as Japan's contemporary answer to Franz Kafka for good, while also bringing in tones of magic realism and heavy surrealism.
Published by New Directions in 2020