Japan has provided the world with a generous spectrum of books in translation. Almost every genre and style of book has a solid handful of Japanese books in translation.
But how about Japanese children's books? For young readers in the West, what innovative and magical Japanese books are available in translation? Well, quite a few actually.
Japanese Children's Books in Translation
Here's a list of some of the very best Japanese children's books, all available in English. Some of these are suitable for younger readers, others are more YA-appropriate.
Some are novels, others are manga. Bear that in mind and read carefully before you pick them up for your own kids (we'll make it clear below what age range these books are ideal for). Happy reading!
Translated by Bruno Navasky
Written back in the 1930s by Japanese author Genzaburo Yoshino, How Do You Live? is the inspiration for the Studio Ghibli movie of the same name, adapted and directed by the legend himself: Hayao Miyazaki. How Do You Live? was Miyazaki's own favourite book as a child, and it still holds up beautifully today.
How Do You Live? is targeted at an audience of young boys, around the ages of 11-15, which perhaps designates it are more of a YA book than some of the other Japanese children's books on this list. Whatever the case, this is a warming, kind, and useful Japanese novel for young readers.
Telling the story of fifteen-year-old Copper, How Do You Live? takes a series of life events that Copper experiences as uses them to teach sound morals about kindness, understanding, patience, consideration, and more to its young readers.
Copper's father has passed away and he is being raised by his mother, as well as by an uncle to acts as a kind of moral compass for the young and growing boy. With each chapter, Copper encounters a situation or a problem; he has a chance to grow, be kind, make mistakes, and learn.
Between these chapters, we get a letter from Copper's uncle that inspires him or teaches him a specific message. Copper can then apply these lessons to his life as he continues to grow as a young man.
Among Japanese Children's books, this one is very special. Eloquently written, it takes real world situations — that still resonate and are relatable today — and uses them to teach valuable lessons about kindness. One of the most important lessons being that we are strong as a whole; the bonds between us are what matter most.
Read More: LGBTQ Bedtime Stories
Translated by Ginny Tapley Takemori
Suitable for children aged 8+, The Secret of the Blue Glass is one of the most adored Japanese children's books in translation. The book borrows (hah) a lot of elements from The Borrowers as it tells the story of a small group of Little People who live quietly in a dusty old Tokyo library.
The novel has a sweet and warming premise, as it creatively muses on how these Little People live alongside their Humans, but it also has some poignant lessons to teach its young (and older) readers, especially considering Japanese history and the themes of war and patriotism.
The translation of The Secret of the Blue Glass is handled by Ginny Tapley Takemori, who has been celebrated for her translation of Convenience Story Woman by Sayaka Murata. It's her translation that helps to make this one of the best Japanese kids books available in English.
Translated by Cathy Hirano
This is a fantastic Japanese YA fantasy book through and through. The Beast Player's author, Nahoko Uehashi has a passion for the indigenous peoples of Australia and even holds a PhD in cultural anthropology. This has transferred into her fantastic fiction as well.
The Beast Player is the first book in a fantasy series which tells the story of Erin, a strong female protagonist with the ability to communicate with different beasts, a skill which may help her stem the tides of war.
This is a well-built world of exciting beasts and magical powers. A Japanese YA novel that packs exactly the kind of punch that young fantasy fans are after.
Translated by Emily Balistrieri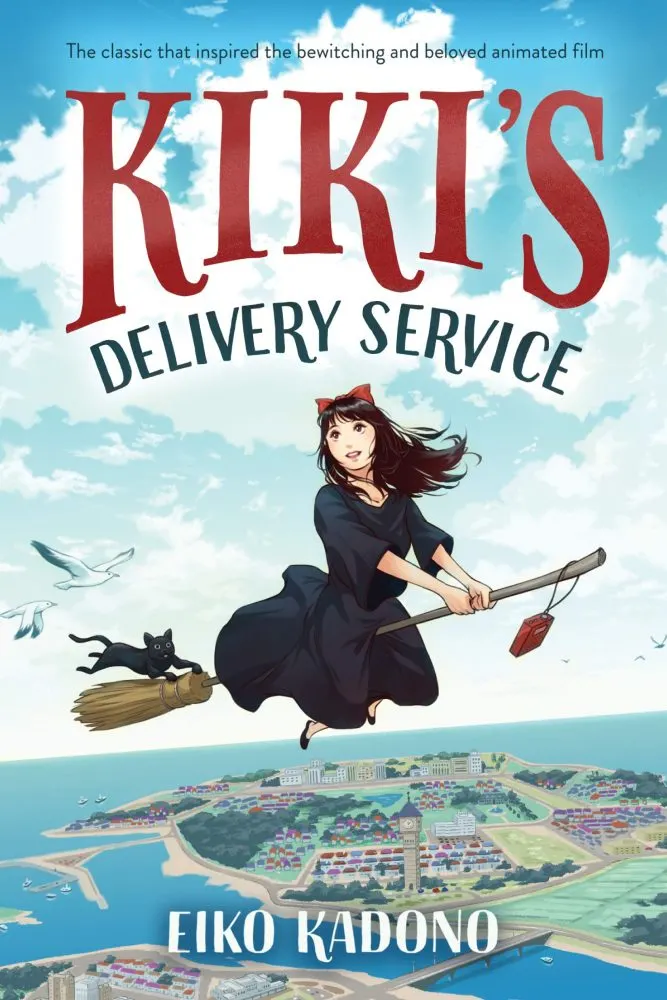 Best known the world over as a treasured animated classic by legendary director Hayao Miyazaki, Kiki's Delivery Service first came to life as a children's book by Eiko Kadono.
Suitable for ages 7+, this book serves as the perfect precursor to the Harry Potter series, if you're thinking of getting your kids to read those soon.
A brand new translation of Kiki's Delivery Service, one of the best-loved Japanese children's books, has been written by Emily Balistrieri (release in July 2020) and this translation captures all the magic, excitement, and tenderness of the original, and of the movie adaptation.
This short novel tells the story of a young witch who moves to a new town and fights against prejudice by making herself useful in order to become accepted and loved by the townsfolk.
Kiki is a sweet, optimistic, and rambunctious young girl with a heart of gold, and her talking black cat familiar, Gigi, is an iconic little guy adored by children the world over.
Translated by Louise Heal Kawai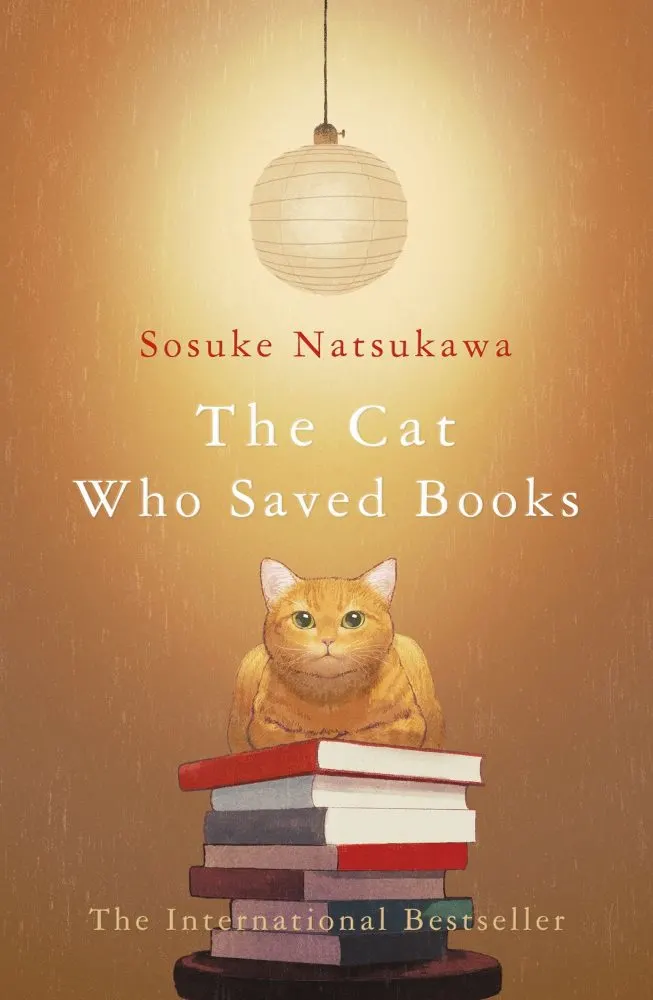 This is another book that perhaps belongs amongst Japanese YA books rather than Japanese Children's books, but you can easily end up slitting hairs between the two given children's mixed maturity levels. The Cat Who Saved Books is ideal for teenagers but could also be enjoyed by children aged 11/12.
The Cat Who Saved Books is one of many Japanese books that stars a cat; this cat in particular comes to our protagonist after his grandfather passes. Rintaro Natsuki is in his late teens and suddenly finds himself in charge of the bookstore he grew up in: Natsuki Books.
Rintaro has decided to sell the bookstore but, before he can, the titular cat (Tiger) appears and asks Rintaro to help him save books from some dangerous folks who seek to destroy them.
Tiger takes Rintaro on a series of missions where they must enter a kind of labyrinth, make their way through, and defeat the boss at the end using their wits, passion, and knowledge.
The Cat Who Saved Books is Sosuke Natsukawa's love letter to literature. It's a great book for children to learn about the power of reading, both personally and socially. It's a charming, cute, but weighted and inspiring Japanese children's book.
Translated by Sam Bett
Keigo Higashino is a Japanese author best known for his engaging modern honkaku mystery novels. Here, however, he has written one of the sweetest and most engaging Japanese YA novels of modern times.
Three delinquent boys hide out in an abandoned store after committing a robbery when, suddenly, a letter searching for help falls from the mail slot. It reminds the boys of the legend of the Namiya General Store, whose owner would write letters of advice to those who sought it.
With nothing else to do, the boys decide to help the girl who wrote the letter, only to discover something supernatural about their situation.
This is the perfect YA novel for ages 10+. Beautifully translated, it offers twists and turns, an exciting element of time travel, and some genuinely inspiring moral lessons.
Translated by Andrew Cunningham
The inspiration for the hit animated film of the same name, Penguin Highway is a delightful and charming coming-of-age story, and one of the most celebrated Japanese children's books available in English.
A young boy, living in a quiet Japanese town, is bewildered when he stumbles upon the sudden appearance of penguins in his quiet rural home. His decision to investigate this mystery leads him on a strange journey of personal growth with an eccentric cast of characters.
Tomihiko Morimi is one of Japan's most treasured modern novelists, and Penguin Highway is undoubtedly one of the very best Japanese kids books on the shelves right now.
Read More: 10 Must-Read Books Set in Tokyo
Translated by Jenny McKeon
Nichijou (which translates to "everyday" and is sometimes called "My Ordinary Life" in English) is a Japanese comedy manga suitable for absolutely everyone.
Though because its protagonists are middle school girls, that's also the series' perfect audience. Saying that, the comedy in this manga will resonate with adults of any age or gender as well.
This is a slice-of-life manga that centres primarily around a trio of young girls (as well as a strange young girl who is also a scientist and has a robot companion and a talking cat).
The stories of Nichijou are inspired by everyday school and life occurrences, each one taken to a comical and absurd extreme.
This series is the ultimate in feel-good comedy, drawn spectacularly well and written with gut-punching wit. An amazing comedy for young teenage girls (or anyone at all, honestly).
Translated by Caleb Cook
My Hero Academia needs no introduction. The manga and its anime adaptation are an absolute revelation right now, reaching the same dizzying heights that Naruto and Dragon Ball Z have reached in prior decades.
If you have a son aged 11+, however (preferably one who loves superheroes), and he hasn't already been sucked into the incredible world of My Hero Academia, this is the book for him.
This is a shonen (boys') manga about a world in which most people are gifted with special powers.
The manga follows the story of Izuku Midoriya, a boy who was born without any powers but, soon enough, becomes the protegee of Japan's greatest hero before enrolling in a special school for trainee professional heroes.
The world of My Hero Academia is richly detailed and meticulously planned out. Its characters are unique and colourful; its themes and messages heavy but clear and thoughtful.
The manga that every teenage boy in Japan has been reading for the past few years is available in English (with a fantastic translation by Caleb Cook).