Year after year, we are treated to more incredible Japanese books in translation. After the fantastic turn-out of Japanese books in 2020 — especially Mieko Kawakami's breakaway hit Breasts and Eggs — 2021 has a lot to live up to.
Luckily, all signs point to 2021 being an even better year for new Japanese books in translation.
New Japanese Books in Translation
Here, we have catalogued all the most exciting new Japanese books in translation coming in 2021. You'll find such exciting titles as Heaven, the new novel by Mieko Kawakami, and a brand new short story collection from Haruki Murakami: First Person Singular.
At the bottom, we've included a few wild cards: books written in English, coming in 2021, that have some specific link to Japan or Japanese culture.
Enjoy, and may 2021 be an exciting year for new Japanese books in translation.
Note: If you're also interested in the best Korean books in translation coming in 2021, we've got you covered there as well.
Translated by Sam Bett & David Boyd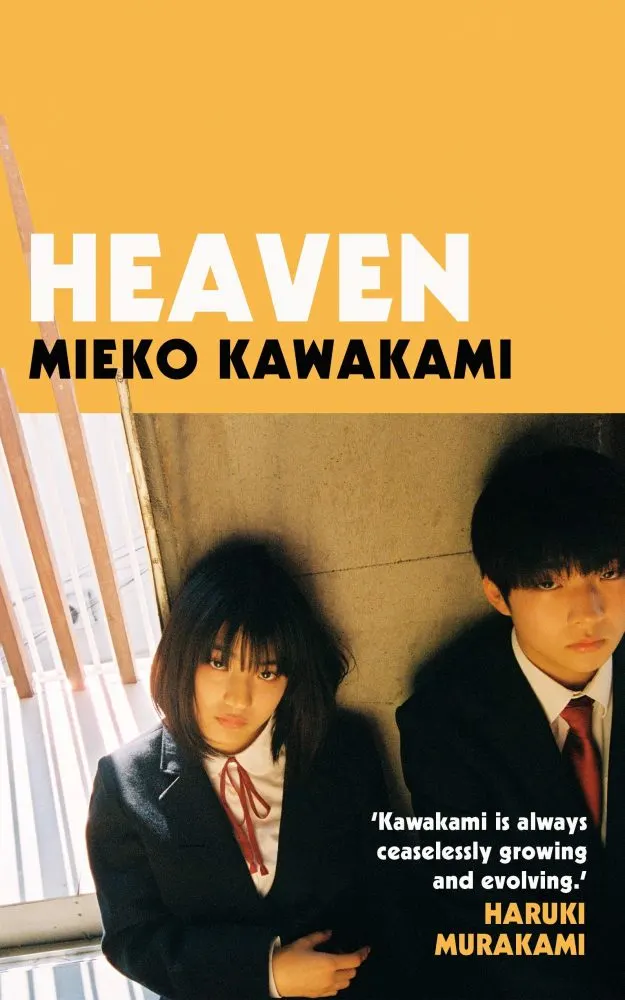 While her first book in translation was the delightful little Ms Ice Sandwich (translated by Louise Heal Kawai), Mieko Kawakami really exploded into popularity in 2020 with her astonishing double-novel Breasts and Eggs (translated by Sam Bett and David Boyd).
Breasts and Eggs reached #1 on our list of best books in translation 2020 so, to say that we're excited about Heaven (also translated by Sam Bett and David Boyd) would be an understatement.
Heaven follows the story of a 14-year-old schoolboy who is relentlessly bullied for having a lazy eye. As many bullied children end up doing, he refuses to fight back and retreats within himself.
Our protagonist is not alone, however, as he gradually finds solace and a personal connection to the new girl: a transfer student who is also suffering abuse at the hands of her own tormentors.
Heaven is looking to be a raw and poignant exploration of abuse and cruelty through the lens of the all-too-relatable topic of school bullying, and Kawakami's next novel is one of our most anticipated new Japanese books in translation of 2021.
Translated by Juliet Winters Carpenter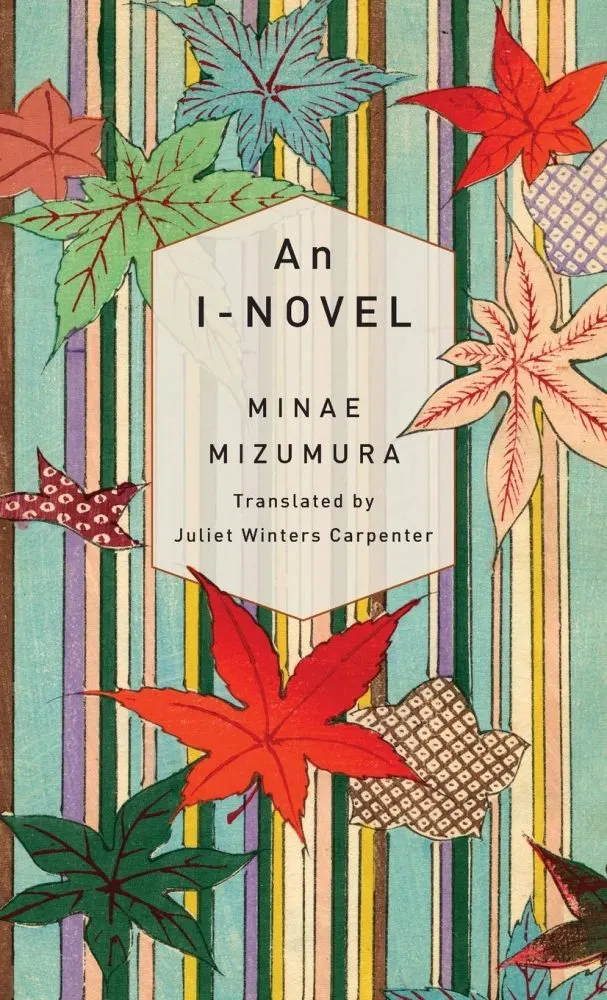 Minae Mizumura is one of Japan's most exciting novelists. She made waves in both Japanese and English with her book A True Novel (also translated by Juliet Winters Carpenter).
A True Novel is a beefy retelling of Emily Bronte's classic Wuthering Heights set in the modern day. Unfortunately, while a friend of ours actually once leant us a copy of the book, we never got around to reading it.
Luckily, we aim to correct that mistake with An I-Novel. Originally published in Japanese back in 1995, and now available in translation thanks to the fantastic work of Juliet Winters Carpenter, An I-Novel is set to blow us all away.
This is a book that follows a single day of Minae Mizumura's own life: a day which happens to be both the 20th anniversary of her arrival in New York City, and the day she announces to her family that she will finally return to Japan to be a writer.
If A true Novel was a retelling of Wuthering Heights, it looks as though An I-Novel may have been inspired by James Joyce's magnum opus, Ulysses. We can't wait to read what is one of the best new Japanese books of 2021 and find out.
Lonely Castle in the Mirror by Mizuki Tsujimura
Translated by Philip Gabriel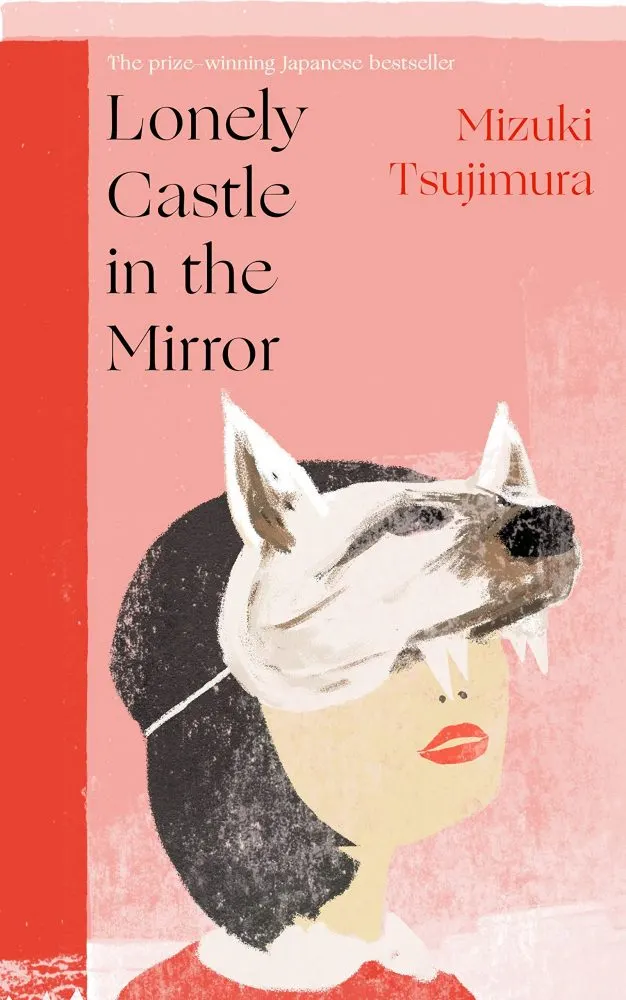 Lonely Castle in the Mirror is the most anticipated debut of our new Japanese books 2021 list. While books like Heaven and An I-Novel have got us excited because of their authors' legacies, Lonely Castle in the Mirror is a book that we're eagerly anticipating just on its title and premise alone.
Lonely Castle in the Mirror by Mizuki Tsujimura is a new Japanese fantasy novel (and we don't get enough of those), translated by the legendary Murakami translator Philip Gabriel.
With all the trappings of a great YA fantasy novel, Lonely Castle in the Mirror follows seven Tokyo teenagers as they are each sucked into a mirror and wake up in a fantastical castle.
The race begins for them to uncover the castle's clues and be the first to discover a hidden room. Only one can win and anyone who doesn't make it out by five o'clock will die there.
New Japanese genre fiction — whether it be sci-fi, mystery, or fantasy — is always cause for excitement, and Lonely Castle in the Mirror is looking to scratch our itch for good Japanese fantasy in 2021.
Translated by Lucy North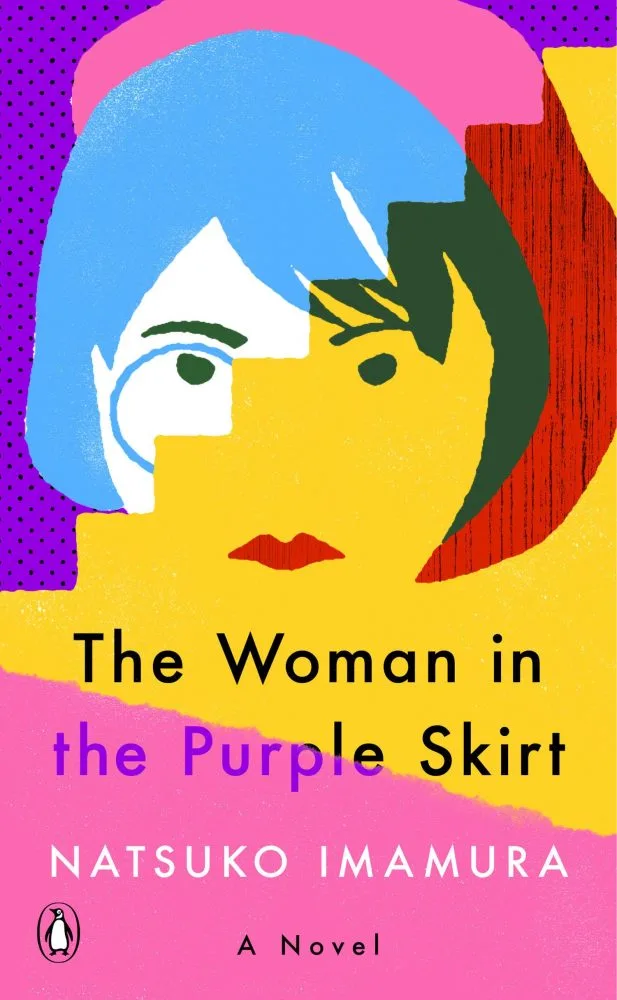 Here is a one of the new Japanese books in translation that has got us very morbidly intrigued. The Woman in the Purple Skirt is a novel exploring the concepts of voyeurism and invisibility.
Our titular woman is one of two protagonists, the other being The Woman in the Yellow Cardigan.
Beginning in a public park, where the woman in the yellow cardigan closely watches the woman in the purple skirt, the novel then moves into a hotel where the two of them will work as housekeepers.
While we currently know little about the book beyond what its enigmatic blurb tells us, The Woman in the Purple Skirt seems to be an intense, unsettling novel about obsession, jealousy, and privacy. We can't wait to get our hands on it.
Translated by Philip Gabriel
A new book by Haruki Murakami — Japan's most successful living author — is always cause for celebration. And what we have here is another book of stories, much like his fairly recent Men Without Women.
As the book's title states, this is a collection of short stories written in the first person. These stories cover a range of range of themes, settings, and topics familiar to any Murakami fan: jazz, baseball, dreams, and more.
Since some of Murakami's best work is either true nonfiction or fiction inspired by his life, First Person Singular should prove to be a very exciting new Murakami book, given how it seems to be toeing that line between fiction and memoir.
Translated by Polly Barton, Sam Bett, David Boyd, Daniel Joseph, Aiko Masubuchi, and Helen O'Horan
Izumi Suzuki led a like stranger than fiction, and wrote fiction stranger than most. Having spent her young adulthood as an actress and model, she then married the jazz musician Kaoru Abe.
After Abe died following an overdose, Suzuki became a legend of the underground sci-fi scene, writing punk and experimental science fiction stories. In 1986, Suzuki took her own life and now, at last, we have access to some of her most exciting works.
Terminal Boredom is a collection of some of Izumi Suzuki's best science fiction stories, translated by a handful of legendary Japanese-to-English translators (including Polly Barton, whose own debut book can be found below).
Translated by Emily Balistrieri
Born in Hiroshima and now based in the beautiful historic town of Kamakura, Shaw Kuzki is finally receiving her English language debut thanks to the works of translator Emily Balistrieri, who recently brought us a new translation of Kiki's Delivery Service.
Soul Lanterns is a middle grade Japanese novel which follows the young protagonist Nozomi who was born in Hiroshima after the tragic events of August 6th 1945.
Every year, Nozomi's family take part in a lantern festival (toro nagashi) to honour and remember those lives lost in an even Nozomi herself never saw. One year, she notices that her mother floats a lantern without a name, which sparks Nozomi's journey of understanding her city's recent tragic history.
Translated by Juliet Winters Carpenter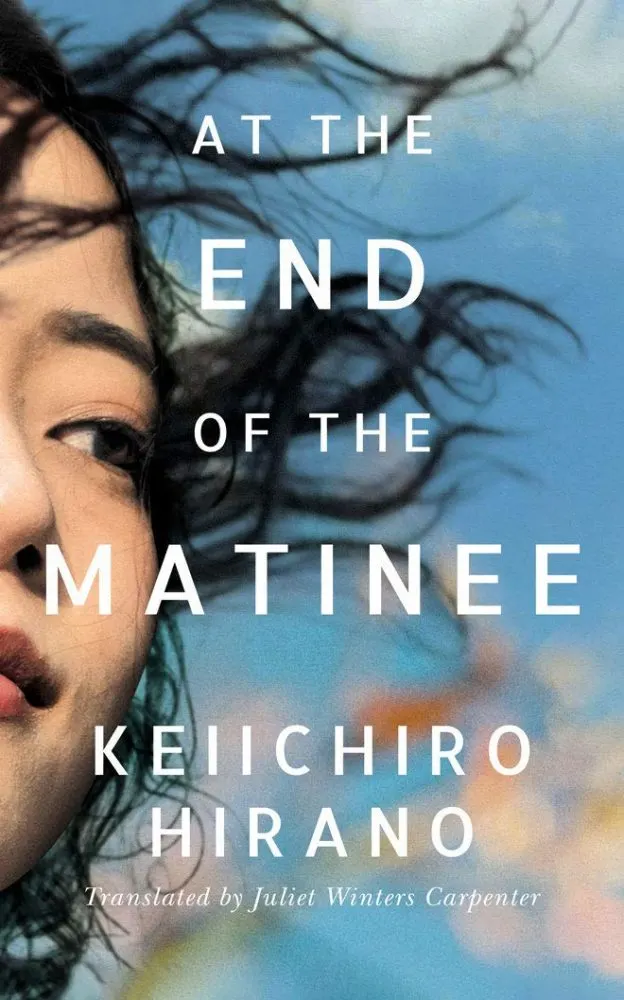 Author of the ecstatically well-received A Man and one of the youngest winners of the Akutagawa Prize, Keiichiro Hirano brings us a new novel for 2021.
At the End of the Matinee is translated by Juliet Winters Carpenter, who has also translated An I-Novel by Minae Mizumura (above) as well as our favourite Kobo Abe novel: Secret Rendezvous.
This is a poignant and beautiful Japanese love story for 2021 which closely follows the difficult ebb and flow of a relationship between guitarist Satoshi and Journalist Yoko.
Having met in their 40s, and with Yoko engaged to be married, she and Satoshi can only communicate from afar as their jobs take them around the world and back again, with fate continuing to cross their paths and ensure they cannot escape one another.
This sounds like a melodic and timeless kind of love story and we cannot wait to read it.
Translated by Allison Markin Powell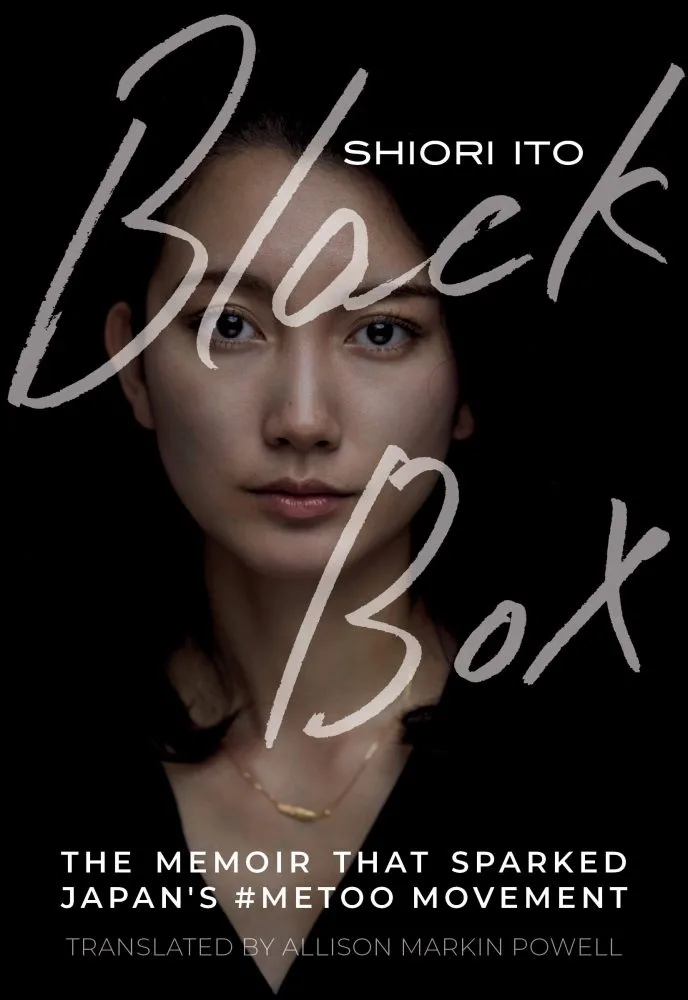 This is the only work of true nonfiction on this list and it is a very important book. One of the new Japanese books that might be considered necessary reading.
Shiori Ito is a Japanese journalist who has become the symbol of Japan's #metoo movement. After she won a lawsuit against a prominent TV journalist, Ito laid new groundwork for feminism in Japan.
That groundwork is explored in her memoir, Black Box. Translated into English by Allison Markin Powell, Black Box is set to be essential reading for 2021 as we continue our global fight for gender equality and the rights of women everywhere.
Wild Card Books
Our three wild cards are not necessarily new Japanese books but, rather, three new books each with a specific connection to Japan. You'll see what we mean when you read on.
Klara and the Sun has made it onto our list for two reasons. The first being that, while Kazuo Ishiguro is a British writer, he was born in Japan and moved to the UK at age five. The second being that we will take any excuse to write about the books of Kazuo Ishiguro.
Ishiguro has a habit of waiting tantalisingly long periods of time between novels His last novel, The Buried Giant, was published six years ago and the wait for that one, after his magnum opus Never Let Me Go, was ten years.
Ishiguro's newest novel, Klara and the Sun looks to be a new work of science fiction which follows its titular Klara, an Artificial Friend, as she watches the world from the store in which she waits, hoping to be purchased.
We don't know much about this new Ishiguro novel as of yet but, if you're as big a fan as we are, it'll likely be a day-one purchase for you as well.
Our second wild card is a book written in English by a Western writer, though it makes this list because The Water Child is set in Japan, where the book's author — Ellen Mginty — lives.
The Water Child was inspired by the events of 2011's Great East Japan Earthquake. Seventeen-year-old Tora dreams of following in her mother's footsteps and becoming a pearl diver but, when her family move to Tokyo, Tora's mother suddenly shuts herself off from the world.
When Tora's mother takes her wetsuit and vanishes into the night, Tora takes her best friend along on a journey back to their coastal home in the hopes of finding her mother and uncovering the truth of her past.
Polly Barton is one of the most exciting young Japanese-to-English translators we have right now. In 2020, Barton translated two of our favourite Japanese novels: There's No Such Thing as an Easy Job by Kikuko Tsumura and Where the Wild Ladies Are by Aoko Matsuda.
In 2021, one of our most anticipated books of the year is a nonfiction memoir by Barton herself titled Fifty Sounds. It's a book that explores the rich linguistic landscape of Japan as Barton chronicles her time living and working there, learning to speak and live in the Japanese language.