It's that time of year again: the time when everyone obsesses over lists and gets deeply frustrated if someone else's list is different from their own. And in keeping with that delightful spirit, prepare to get frustrated by our list of best translated novels of 2019!
In all seriousness, though, I love a good list. I list everything all the time. To the point that I stress myself out. And I did stress myself out with this one. Choosing just ten best translated books of 2019 isn't easy, but that's the strain that comes with a love of lists.
We've already celebrated our favourite indie publishers of 2019, and you'll see several of them pop up again on this list, for obvious reasons. Anyway, here it is. Enjoy Books and Bao's best translated books of 2019! And here's to what's already shaping up to be a stellar 2020 for the world of literature in translation! Cheers!
The Best Translated Novels of 2019
10. The Collection by Nina Leger
Translated from the French by Laura Francis
This is both an odd and perhaps a bold choice to kick off our list of best translated books of 2019, but we stand by it completely. While it was a rather divisive book upon its release, The Collection represented a revelatory approach to feminist writing and we ate up every single page.
The Collection is as much a protest as it is a story. As a protest, it shines a light on the weak and tired tropes of heroines in literature; it demands an apology from the writers who have normalised hysteria in women, wounded and victimised women, strange and slutty women, and women who must be ashamed and apologetic for their lives and their choices.
As a story, it's a thrilling, surreal journey through the wonderful mind and daily life of a woman who puts her kink first: Jeanne has a collection to build, and she isn't wasting time. Jeanne is a celebration of the kinds of things that exist "behind closed doors".
Her story is one that has the potential to make readers grit their teeth in frustration and turn away, or laugh and enjoy the ride, depending on what kind of reader they are. It's up to you whether you choose to enjoy Jeanne and her story or not. Either way, she really couldn't care less.
9. The Sea Cloak by Nayrouz Qarmout
Translated from the Arabic by Perween Richards
The Sea Cloak might be stories, but they are stories that bring us far closer to the real lives of Palestinians than ever a news report or a collection of data could. Beyond that, they are a full exploration of the emotional spectrum, with the ability to draw tears and laughs from us; the two actions being separated perhaps by a single page.
Qarmout has a raw gift for empathy and translator Perween Richards is able to capture every nuance and detail of Qarmout's themes, ensuring that nothing is lost, and everything is gained.
8. Grass by Keum Suk Gendry-kim
Translated from the Korean by Janet Hong
Not only is Grass the only graphic novel to make our list of best translated books of 2019, but its translator, Janet Hong, is the only translator to make this list twice (see below for her other translation).
Keum Suk Gendry-kim's accomplishments through Grass cannot go understated. In meeting Granny Lee and penning her story, bringing it to live through raw artistry that blends the abstract and the minimalist, she has done something truly great.
She has protested against the political purification attempts of the Japanese government. She has told a story which represents the untold true lives of countless women. She has shown her own truth as a skilled, visionary graphic writer and creator.
This story will exist loudly and proudly in the face of attempts to shamelessly wipe clean the dirty history of colonial Japan. It gives an international voice to a quiet old woman who has survived so much and roared in the face of true pain and fear and misery.
It's artistry in a form that I, at least, have the highest love and respect for. And I couldn't be more grateful to Keum Suk Gendery-kim for telling this story, and to Janet Hong (who also translated the wonderful Bad Friends) for so faithfully translating not only her words, but their impact, their clarity, their truth.
7. Every Fire You Tend by Sema Keygusuz
Translated from the Turkish by Nicholas Glastonbury
This is the first of two books by Tilted Axis Press to feature in our list of best translated books of 2019, and that's because this has been the publisher's best year yet. Every Fire You Tend is one of the big reasons for that.
The night I finished this book, I had a nightmare. I was on an island with my partner; we had been invited there by someone we thought was friendly, and then abandoned as planes that we assumed were innocent began raining fire down on the island until, soon enough, we had nowhere left to hide.
That dream, I understood the next morning, was perhaps a result of the book's ability to create empathy in the reader.
The guilt and helplessness that the protagonist feels, and the way that her narrator forces her to confront ugly truths, seeped into my mind and forced me to face my own naïveté.
Every Fire You Tend had a profoundly personal effect on me as a reader. It leads us on an unforgettable journey through history, Islamic tales, and the very real lives of a very much forgotten community of innocent people. This is a novel for the ages.
6. The Memory Police by Yoko Ogawa
Translated from the Japanese by Stephen Snyder
The Memory Police is a juggling act which sets readers up with a spectacle of a concept: something strange and unsettling, something obviously dystopian and thematically intriguing, before drawing out its performance a little but all the while encouraging you to fall for its protagonists in a true and meaningful way.
At last, it enters deeply unsettling territory that will have you frantically turning pages to see how it could possibly end.
There are certainly issues with tone and pacing, and yet you could not say for a moment that The Memory Police ever allowed you to relax; the fear of the unknown and the quiet anxiety the book infects you with never go away.
This book has a refreshing take on the dystopian formula, with an original concept and a message vague enough to encourage debate, and yet strong enough to have your brain ticking over for days after you put it down, until the urge to pick it up again searching for answers you might have missed becomes too much to bear.
It's safe to say Yoko Ogawa has done it again: she has shown why she's one of the best writers Japan has; how she takes a genre or an idea into her hands and moulds it into something human, something frightening, something raw, and something wholly new.
5. The Adventures of China Iron by Gabriela Cabezón Cámara
Translated by the Spanish by Fiona Mackintosh and Iona Macintyre
This book was published after a lot of websites started putting our their 'best of year' lists, and that is not cool. A late arrival in 2019, The Adventures of China Iron leapt gleefully onto our list of best translated books of the year.
It's perhaps dangerously easy to hammer away – to the beat of a dead horse – the point that this book is all kids of joyous fun. It's smart and subversive, as it takes a traditionally and unquestionably masculine narrative and throws it out the window with a happy squeal. It's a carefree road novel of two friends having adventures, learning themselves and each other by word and by touch.
The Adventures of China Iron is a proudly feminist book that, rather than getting angry, laughs in the face of the rigid, conservative, patriarchal status quo. It's a liberal tale that encourages us, through its characters' actions, to not only embrace change but to make change through the simple act of removing one's fetters and seeking love in all its forms.
It's a transformative adventure, wholly romantic and sublime, at times even supernatural in its message of discovery – both of the self and of the mysterious world. Though it is certainly not one that ever runs away with its own romantic notions of hedonistic freedom. There's a darkness riding in the carriage with us, and one that is worth knowing.
4. Flowers of Mold by Seong-nan Ha
Translated from the Korean by Janet Hong
To say too much about these stories, to analyse and study them, is to lose something. It's better to sit quiet and let them wash over you.
They're odd, and they know you. If you open yourself up to them, let them worm their way down your spine, you may struggle to sleep and you may find yourself turning your head twice as you walk down a lonely corridor, but it's all worth it to experience tales of this gravity.
Flowers of Mold is unhinged just enough to make an uncomfortable noise as it opens up and all its demons spill out. Here is, undoubtedly, one of the best translated short story collections of 2019.
3. The Office of Gardens and Ponds by Didier Decoin
Translated from the French by Euan Cameron
There is so much to cherish about The Office of Gardens and Ponds. The way things stand right now, this may very well be my favourite novel of 2019. For a French novelist to capture so much of the bureaucracy that is rife in Japanese society is fantastic.
To take that bureaucracy and inject it into a setting that is a thousand years old, overgrown with lush vegetation and towered over by godly mountains, was a bold and powerful move.
If you adore Japanese mythology, history, tradition, and aesthetics as I do, this book will have you weeping tears of joy. If you loathe class divides, pomposity, and the unnatural imbalance of human society as I do, this book prod at your deepest frustrations.
And if you want to know what a modern take on a Japanese folk tale, mixed with European fairy tales and a dash of Shakespeare could possibly look like, this book is, indeed, that. In short, there is nothing this perfect book cannot do or be.
I will hold it close to my heart for years to come. I will re-read it once a year. I will thank Didier Decoin forever for sacrificing fourteen years of his life to bring us this book. It might not be my place to say but, from where I'm standing, his sacrifice was worth it.
2. Tokyo Ueno Station by Yu Miri
Translated from the Japanese by Morgan Giles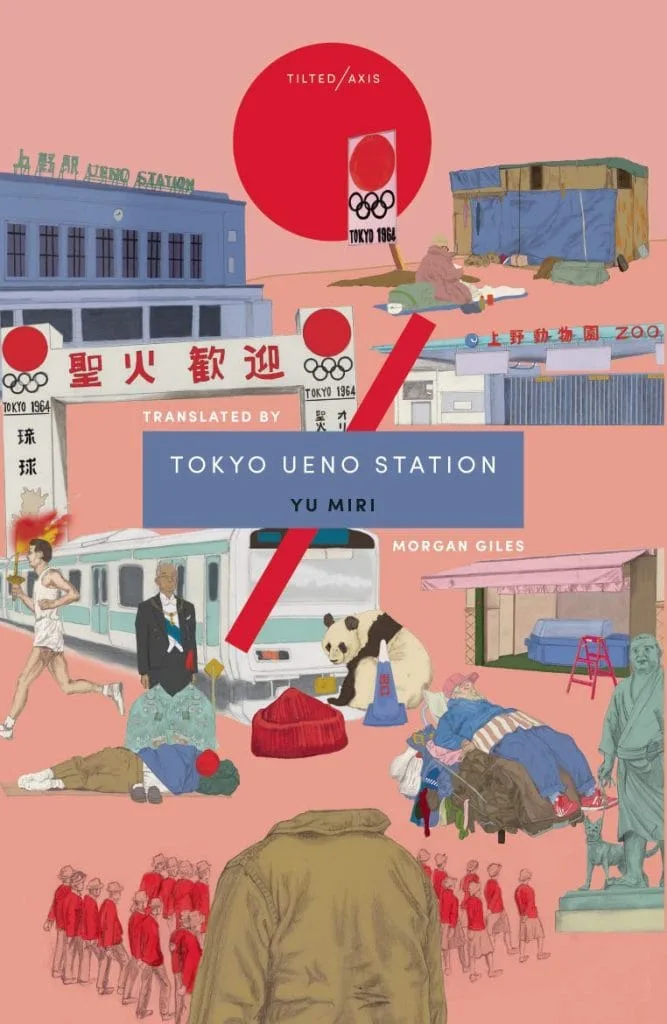 Not only was Tokyo Ueno Station one of the most incredible books to really kick-start 2019, and the book that ended up being our best Japanese book of 2019, it is also a book I've revisited since, only to have the layers peel away more and more.
This is an infinitely clever condemnation of the class system, modernisation, and capitalism in post-war Japanese society. An infinitely clever novel that deserves to be a true classic of Japanese literature, and one of our best translated books of 2019.
Tokyo Ueno Station is one of those rare skinny books that will be kept tucked into the jacket pockets of readers, kept close to their hearts, ready to be re-read on a rainy afternoon or a stroll through the park. It serves as a reminder that every human is just that: human.
It is a tragically honest heart-on-sleeve examination and declaration of the sorrows of modern capitalist life, and more than anything it is a wonderfully written, spectacularly translated piece of fiction, and already guaranteed to be one of the literary highlights of 2019.
1. The Wind That Lays Waste by Selva Almada
Translated from the Spanish by Chris Andrews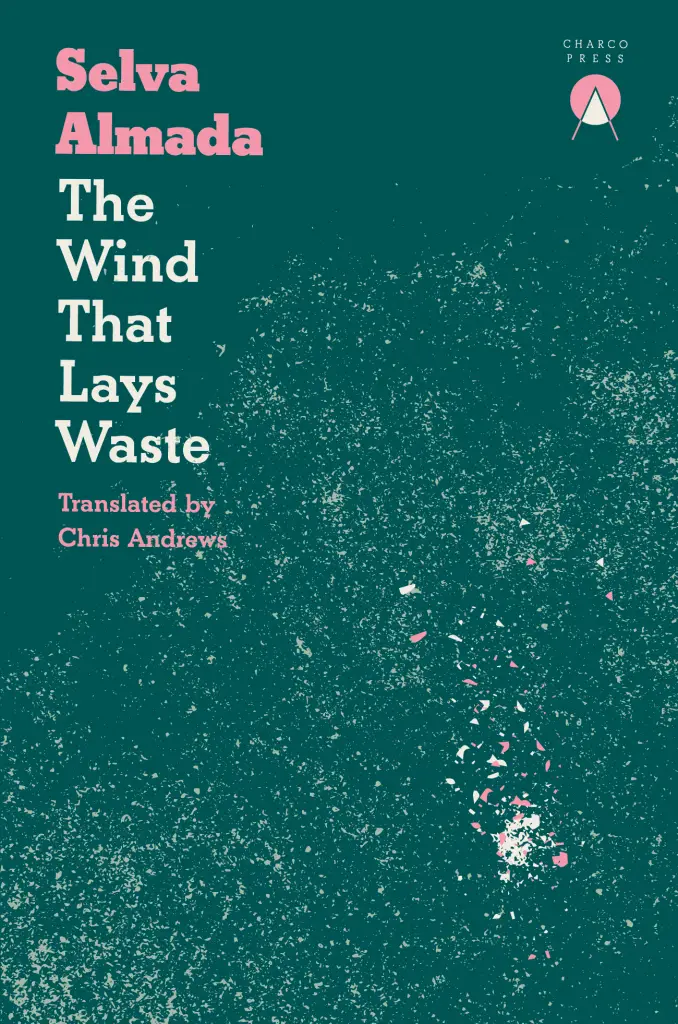 I made the confident decision that this would be my favourite novel of 2019 the day I read it, when we still had almost half a year of literature ahead of us. And, now that we're at the end of 2019, I was right. The Wind That Lays Waste is at the very top of Books and Bao's best translated books of 2019.
The Wind That Lays Waste is the book that I'll be keeping in my back pocket to pull out when I inevitably find myself less than charmed by whatever I'm reading next. It'll be my comfort blanket. Like other books that have changed me on some ethical level – books like Ishiguro's An Artist of the Floating World and Jung Chang's Wild Swans – it'll be one that I reach for time and time again.
The Wind That Lays Waste is a tale of morality presented from two dark extremes, both of which come from a place of fear and loneliness, and both of which have the power to deeply harm, restrict, and restrain.
It's a ripping yarn at its simplest, and a deep well of moral philosophy at its most complex. Whatever you take from this book, it'll change you.