For several years now, YA fantasy authors have carved out a beloved and celebrated niche in the world of fantasy and science fiction literature.
YA fantasy books stand on their own in this crowded genre, attracting fans new and old.
However, like its parent genre, YA fantasy has also become a bustling space. Thus, separating the wheat from the chaff can be a dizzying undertaking.
The Best YA Fantasy Books and Series'
To that end, here are some of our favourite (and the most celebrated) YA fantasy books and series that readers are enjoying right now.
And, because this is Books and Bao, we'll be including some wonderful Japanese novels.
Read More: The Best Fantasy Books of All Time
The Atlas Six is so steeped in YA fantasy tropes that it almost at times feels like a self-parody, in the very best way possible.
Of all the best YA fantasy books, this is the one with the most edgy, angry, horny protagonists; the most hyperbolic prose; the most engaging and aggressive dialogue. It's wonderful.
The Atlas Six is set in a world where a small percentage of our population have some kind of magical ability (think Harry Potter or The X-Men). There are magical universities for these people.
It is revealed in the prologue that the knowledge contained in the Library of Alexandria is safe, and kept hidden by the aptly named caretakers of this knowledge: The Alexandrian Society.
Every ten years, a selection of six young and powerful magic users are selected by The Alexandrian Society to be initiated into its ranks, but only five will pass. One will fail.
And these six are our protagonists: a batch of fiery youths from the US, UK, Japan, and beyond, each with their own abilities and hang-ups.
Our six initiates are selected by the titular Atlas Blakely, and their initiation will last one year.
From here we watch these characters (each with their own edgy YA fantasy name) fight with and against one another for survival and success.
The Atlas Six is honestly one of the most entertaining YA fantasy books you'll ever read.
Translated from the Japanese by Cathy Hirano
Inspired by the folklore of native Australia, Japanese author Nahoko Uehashi has carved out a vivid and engrossing world of beasts and magic.
The Beast Player is a 500 page YA fantasy epic from Japanese author Nahoko Uehashi.
It tells the story of Elin, a young girl who grew up in a village full of caretakers who train and look after a herd of dangerous beasts known as Toda.
Elin's mother, originally from a distant and mysterious tribe, is sentenced to death after the most elite beasts in the village all suddenly die at once under her care.
After escaping the village, Elin is raised by a wandering beekeeper and subsequently grows into adulthood at a sanctuary for another kind of dangerous creature: Royal Beasts.
The book follows the fantasy tradition of dropping the reader into an impressively detailed world and having its history, geography, lore, politics, traditions, and culture all slowly unfold as the protagonist grows and travels.
Its sequel, The Beast Warrior, is set roughly ten years after The Beast Player's conclusion, with Elin now around thirty years old, married to a supporting character from the first book, and mother to an eight-year-old boy named Jesse.
Together, these are two of the most exciting YA fantasy books to come out of Japan, or anywhere in the world for that matter.
Read More: 16 Must-Read Cozy Fantasy & Found Family Books
Translated from the French by Hildegarde Serle
Set on a floating island (arc) named Anima, A Winter's Promise (the first in the Mirror Visitor series) is a French YA fantasy novel which follows the journey of a young woman named Ophelia.
Ophelia, like everyone on Anima, has a power related to objects in the world. Her power allows her to "read" the history of an object, and so she curates a museum owned by her grandfather.
However, Ophelia's hand has been promised to Thorn, a superintendent and a bastard from another arc; Thorn and his Dragon clan have powers far more physical and dangerous than those of the people on Anima.
Thorn and Ophelia are bound by the want of a man who seeks to understand a powerful book, for which he requires Ophelia's power.
Amongst modern French books, A Winter's Promise stands out as an exciting work of YA fantasy fiction with wonderful world-building, clever politics and plotting, and deep lore.
The politics of Versailles meets Pride and Prejudice in an enemies-to-lovers tale. Layered storytelling and an aesthetic reminiscent of Studio Ghibli, A Winter's Promise is a delicious French novel.
Gideon the Ninth by Tamsyn Muir
Gideon the Ninth is so delightfully unique amongst YA fantasy books. It blends the comedy, angst, and witty banter of typical YA dialogue with some smart adult fantasy politics and world-building.
This is also a novel that blends together the genres of fantasy and sci-fi into science fantasy. It has all the swords and sorcery of a fantasy novel but the space travel of a good sci-fi epic.
Gideon the Ninth follows the titular Gideon, a girl born into servitude who works for her planet's leader: another young woman named Harrowhark.
Harrow is the planet's princess, but she also secretly rules it while keeping her dead parents looking half alive on their thrones through some darkly funny necromantic puppetry.
Gideon and Harrowhark despise each other, but they have also now been tasked with heading off to the empire's main planet together to engage in a series of trials, in order to be proven worthy of ascending to a form of godhood that the emperor is offering.
Like all good YA fantasy books, Gideon the Ninth is all about aesthetics. It leans into the emo teenage angst hard, with a world made of tombs and bones and living skeletons. It's all kinds of gothic fun.
The humour of the dialogue, especially between Gideon and Harrow, cannot be overstated, and it juxtaposes against the dark aesthetics in such an oddly satisfying manner. What a fun book.
Read More: The Best Fantasy Manga
Written by veteran author of YA fantasy books Susan Dennard, The Luminaries is a spooky urban fantasy novel that combines supernatural monster hunts with a coming-of-age teen drama.
The Luminaries is what you would get if you replaced the cast of Supernatural with that of Ladybird and set them loose in a Hunger Games style environment full of deadly monsters.
Our protagonist, Winnie, lives in the town of Hemlock Falls, a place of luminaries — people charged with protecting the world from deadly supernatural creatures.
These creatures are known as nightmares, and they are born from the dreams of sleeping spirits. These spirits are dotted around the world, and Winnie's town is home to the American Luminaries.
However, when her father was cast out for being a spy, her family was shamed and removed from its clan, though they are still able to live and work in the town.
Now, Winnie is sixteen and wants to restore her family's honour by taking a trial that will make her a hunter of these nightmares and a luminary once more.
The Luminaries is a formulaic story but it delivers on the blood, the terror, and the angsty teen drama that any good YA fantasy book should provide to an audience hungry for action and romance.
Kiran Millwood Hargrave is a modern legend of British fiction, writing staggering historical novels and brilliant YA fantasy books alike.
Although you could debate whether or not The Deathless Girls counts as fantasy, since it blends historical fiction with folklore and mythology.
The Deathless Girls is an origin story for the fables brides of Dracula. This YA novel is set in the wilds of medieval Romania, specifically the province of Walachia. Our protagonists are twin sisters Lil and Kezzy, young Travellers who have their camp ransacked and all the adults killed. Our twins are immediately kidnapped and enslaved.
In the shadows of the narrative, right from the beginning, is Dracula himself: Vlad the Impaler. Here he is referred to as the Dragon (Dracul), the lord of this land, a terrifying legend; and we know that the story's road will eventually lead to him.
Kiran Millwood Hargrave is a fantastic writer who uses crisp, colourful imagery, beautiful metaphors, and imaginative wordplay to bring her stories and characters to life, whether these stories are children's, YA, or adult lit. No writer could have done a better job at writing an origin story for the brides of Dracula.
Translated by Philip Gabriel
As YA fantasy books go, Lonely Castle in the Mirror takes a Murakami-esque approach to narrative and world-building. Though, because it is YA fantasy, characters and events are far more universal and less surreal.
Written by Japanese author Mizuki Tsujimura, Lonely Castle in the Mirror begins with a girl named Kokoro (heart), who has been bullied into a fear of going to school. Soon enough, as her bedroom mirror starts to glow, she is pulled into a whole new world.
The world she finds herself in is a castle inspired by European fairy tales, and it's there she finds herself amongst six other Japanese boys and girls of a similar age, all of which are currently skipping school.
The castle is run by the Wolf Queen, a young girl in a wolf mask who tells these teens that they have roughly six months to find a key to a door. Once they unlock the door, they will be granted a wish.
Only one of them can have their wish granted, and doing so will also erase all of their memories of one another and the castle.
Lonely Castle in the Mirror is one of those YA fantasy books that treads big thematic ground, exploring issues of individual identity, self-doubt, bullying, isolation, camaraderie, self-expression, and more. It's a thematically beautiful, yet accessible YA novel.
The novel moves at a surprisingly relaxed pace, taking its time to build relationships between our seven characters and unveil their individual stories as it goes. The urban fantasy approach is also unique amongst YA fantasy books, blending fairy tale aesthetics with real-world issues and events.
Read More: The Best Books on World War 1 & 2
Strange the Dreamer and its sequel, Muse of Nightmares, is Oregon-based author Laini Taylor's third foray into the world of YA fantasy books and, according to most fans, it represents her most accomplished work to date.
Having not read her earlier works — Faeries of Dreamdark and Daughters of Smoke and Bone — I can only recommend this duology of YA fantasy books, but I can do so with confidence.
Strange the Dreamer begins with the titular Lazlo Strange, a war orphan who begins his story at a monastery and then a library. He dreams (hence the title) of a magical and all-but-forgotten city known as Weep.
When he reaches early adulthood, Strange's library is visited by an emissary from Weep, who is looking to form a party of skilled people to accompany him back and solve a problem.
Lazlo wrangles his way into the party when he impresses the emissary by speaking their language fluently.
Strange the Dreamer stands out amongst YA fantasy books by being written with exceptional poetry and tact. Laini Taylor's writing style is refined and beautiful, especially in the book's opening chapters, which really serves to hypnotise the reader into compulsively turning the pages.
It is also a novel that juggles a lot of mysteries and ideas. Lazlo's backstory is withheld, as is the story of Weep. Soon enough, a second protagonist is introduced whose world is very ethereal, but gently bleeds into Lazlo's own.
Events hit hard but take time to build up thoughtfully. It's a charming YA fantasy novel that really stands out thanks to its gorgeous writing and intriguing unfolding of plot.
Author Leigh Bardugo is perhaps best known for her fantasy duology Six of Crow (more on that below), but those books are actually spin-offs from The Grisha Trilogy (altogether known as The Grishaverse).
All of this began with Shadow and Bone, which is bringing in a wave of new fans thanks to its excellent Netflix adaptation.
Shadow and Bone is set in a country known as Ravka, which has been literally split in two by a magical wall/void known as the Shadow Fold.
Traversing the Fold is a deadly undertaking, with the Fold being home to hostile and monstrous creatures.
Our protagonist is an orphan named Alina Starkov, who, while crossing the Fold, and in a moment of desperation, uncovers a hidden power which reveals her to be a one of this world's magic-users: a Grisha.
The Grisha are the magical elite of Ravka and, now that she is one of them, Alina is sent to learn more about her powers from (and be used by) a man known as the Darkling.
Shadow and Bone throws readers into the Grishaverse with a bang, and the pace only amps up from there. Which leads us nicely to Six of Crows.
Read More: Essential Modern Fantasy Novels
Easily Leigh Bardugo's most beloved and famous novel, Six of Crows (and its sequel Crooked Kingdom) is a YA fantasy heist story set in the exciting world of the Grishaverse.
Though these books do spin off from The Grisha Trilogy, they do also stand on their own and can be enjoyed easily, without having read Shadow and Bone (and its sequels) first.
If you're here because you watched the Netflix adaptation of Shadow and Bone, and your favourite characters were Kaz, Jesper, and Inej, you're in luck.
These three (along with my other favourite character, Nina) comprise most of Six of Crows' central cast.
Often described as "Ocean's 11 in a fantasy world", that simple summary hits the mark well.
Kaz Brekker, budding young criminal mastermind, is offered the chance at a life-changing heist, and assembles a crew (known as the Dregs) to make it happen.
Not in any discussion of YA fantasy books have I ever heard Joe Abercrombie's Shattered Sea trilogy mentioned.
If you're a fan of adult fantasy novels (especially grimdark fantasy), you'll know the name Joe Abercrombie. But his YA fantasy series is also a must-read.
Author of the celebrated First Law trilogy, Abercrombie followed this up with a Viking-inspired trilogy of YA fantasy books which begins with Half a King.
This was actually my first introduction to Abercrombie's works and forever holds a special place in my heart.
Half a King begins with a boy prince named Yarvi, half-crippled and betrayed by his family. Yarvi sets out alone, barely able to survive, in the Norse-inspired wilderness of the Shattered Sea.
Yarvi goes through so much abuse and danger over the course of this novel; in chains of bondage, he must use his mind and his wits to survive and, hopefully, exact his revenge.
From here, the trilogy goes in a very different direction each time, with years passing and protagonists shifting. It's an ambitious series, intensely readable, furiously addictive, and perfect for fans of both dark adult fantasy and YA fantasy books.
Shattered Sea is my favourite YA fantasy trilogy and a must-read for fantasy fans, YA or otherwise.
Translated from the Japanese by Louise Heal Kawai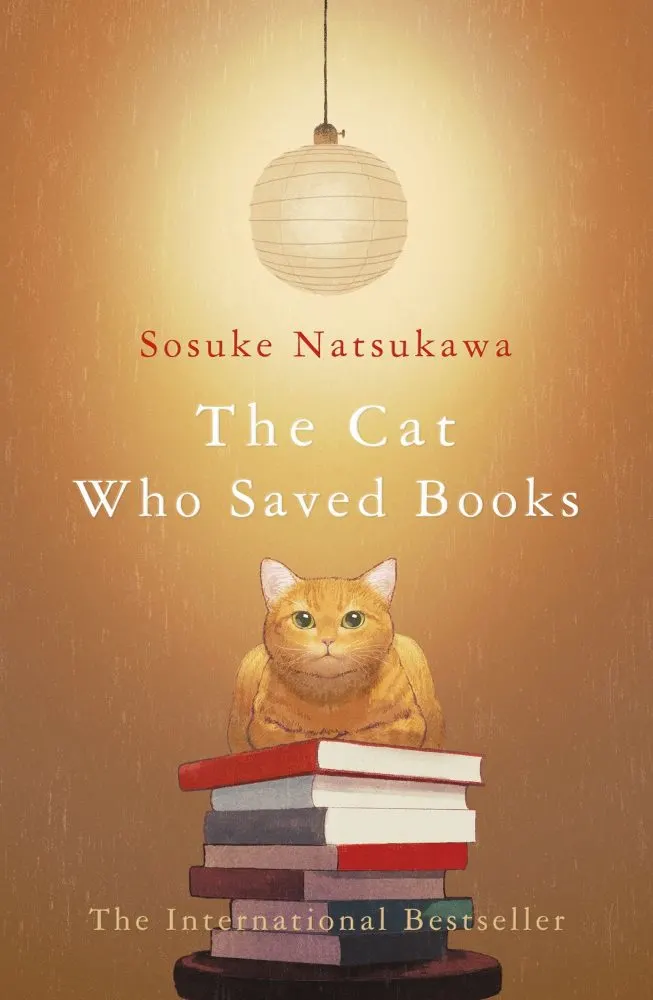 The Cat Who Saved Books, brilliantly translated by Louise Heal Kawai, is a Japanese YA fantasy novel that begins with Rintaro Natsuki, a teenager who has just lost his grandfather.
Without the man who raised him around, Rintaro has decided to shut down the family business, Natsuki Books, and move in with his aunt.
As he is packing up the bookshop and his life, however, Rintaro is visited by a talking cat named Tiger, who pleads with Rintaro to help him save books.
Tiger guides Rintaro to three separate "labyrinths", which each hold at their heart a person who is doing damage to the world of literature in some way.
Rintaro, once he reaches these bulls of the labyrinths, must do intellectual battle, arguing the philosophical nature of books, words, and stories, in order to change their hearts (think Persona 5).
The Cat Who Saved Books is a beautiful little YA fantasy story with a poignant message, a protagonist who goes through a satisfying journey of growth, and a sweet journey that carries it all forward.
Sarah J Maas is the queen of YA fantasy. Whether you're a fan of the genre or just someone with a passing knowledge of it, you'll know the name Sarah J Maas.
Skyrocketed to fame by her series Throne of Glass, she has worn the crown ever since.
Her series A Court of Thorns and Roses (which begins with the novel of the same name) begins with protagonist Feyre — a forest-dwelling hunter — fighting and killing a wolf for its prey.
The wolf, however, turns out to be a faerie, and Feyre must pay for its murder.
This event thrusts Feyre into the twisted and mythic faerie world which she must help save from an ancient curse.
A Court of Thorns and Roses enjoys the comfortable tropes of YA fantasy books: an intense love between two dark characters; a folklore-inspired world of fairies, magic, and curses, a young and beautiful but deadly protagonist.
Maas makes no apologies for these tropes, however. Instead, she embraces them and has fun with them, building a world and story that envelops the reader and doesn't let go.
Children of Blood and Bone takes an original approach to the genre of YA fantasy books by being inspired by West African mythology (the author, Tomi Adeyemi, is a Nigerian-American author).
Set in the world of Orisha, Children of Blood and Bone features two types of people: the white-haired diviners, with the power to wield magic, and the non-magical kosidan.
Prior to the events of the novel, the mother of protagonist Zelie, a diviner, was one of many slaughtered by order of the king. Now, magic is oppressed.
Zelie and her brother, while visiting the capital city of Lagos, help a captive noble escape the guards.
This noble is revealed to be the daughter of the king, and she is in possession of a scroll which can reawaken the powers of diviners like Zelie.
While not rigidly placed within the genre of YA fantasy books, Uprooted (and its follow-up Spinning Silver) is a fairytale-inspired fantasy novel, and most fans of YA fantasy are also partial to fairy tales.
Uprooted follows Agnieszka, a young girl who lives in a small provincial town. At the border of her home, however, is the Wood, a corrupt and evil place that drives people mad, chews them up, and spits out their bones.
The Wood's growing power is kept at bay by a dark wizard known as the Dragon, who does so in exchange for a girl from the village, whom he takes to serve him for ten years.
Those ten years are almost up and Agnieszka knows that her best friend Kasia will be the next girl chosen by the Dragon.
Uprooted is a folkloric tale of magic, set in a densely dark and twisted fairy tale world, perfect for fans of YA fantasy books. It leans on the tropes of fairy tales while, at the same time, subverting them entirely.
I can imagine Erin Morgenstern being annoyed at appearing on this list; she has mentioned in the past that hers are not YA fantasy books. They are, however, both accessible to YA readers and beloved by fans of YA fantasy.
In short, the venn diagram of YA fantasy fans and Erin Morgenstern fans is basically a circle. For that reason, her place on this list feels apt.
Also, YA fantasy or not, The Night Circus is one of my favourite fantasy novels ever and I need an excuse to praise it. So, here we are.
The Night Circus is a gorgeous book in every sense. First impressions reveal an engrossing world of lovable characters and some truly stellar writing.
Morgenstern's style is mature, considered, poetic, and alluring. She is a master wordsmith.
As for its story, The Night Circus is set in a Victorian world of magic and mystery. The titular circus is the Cirque des Reves, which only opens at night, and at random, and vanishes by morning.
It is owned and run by an ancient magician with the Tempest-inspired name of Prospero, who takes on an apprentice to pit against the ward of his eternal rival.
The book follows these two apprentices — Celia and Marco — as they learn more about their masters, the circus, and one another.
It's a strange world bursting with beauty, mystery, and imagination. Impossible things are made possible; the characters are grey and strange; the events twist and turn in unexpected ways; the circus itself is an eternally engrossing space.
There is so much to love about this novel and, whether you're a reader of YA fantasy novels or not, it is an absolute must-read.
Monstress is the only series on this list that is a comic book, rather than a book series. That said, it is still YA fantasy in every way: its characters, magic, world-building, politics, everything.
In this Image comics series, Marjorie Liu has brought to life a staggering world, vividly realised by Sana Takeda's art.
Its aesthetics blend East Asian art with a Victorian steampunk sensibility to create something wholly unique, and its world is set apart from other YA fantasy books through its unique magic and political systems.
Monstress is complex and its plot moves quickly. There is a staggering amount of lore to take in, which demands re-reads (and those re-reads are very rewarding). It is also dark, and doesn't shy away from intense themes.
This YA comic series is also delightfully queer, featuring characters that are diverse in a number of ways, making an already political and topical series even more topical.
Having a writer and artist work together to bring its world and characters to life does wonders for a series as ambitious as Monstress.
It is one of the best series' that Image Comics publishes, and an essential series for fans of YA fantasy books.
This is a truly charming series of YA fantasy books. Reminiscent of the X-Men comics, and having a manga-inspired tone and atmosphere, they ooze charm and comfort while also being unapologetically dark in places.
I remember reading the first book shortly before the (also very good) movie was released, and was struck by how playful and creative Ransom Riggs' language was.
He has a strong command of tone and character writing through his manipulation of language that really impresses.
Miss Peregrine's Home for Peculiar Children begins in Florida, with a boy named Jacob who is told fairy tales by his grandfather: tales of a strange island filled with children possessing impossible abilities.
When Jacob is fifteen, his grandfather calls him, panicked and claiming the monsters have found him.
Jacob is too late to save his grandfather, but this death begins a treasure hunt for the island of his grandpa's stories.
The island is located off the coast of Wales, and what Jacob finds there is everything his grandfather had ever described it to be.
This is a series of YA fantasy books for fans of the X-Men, and The Promised Neverland manga. It's a series that blends colourful characters with dark themes and chilling danger. It's a rollicking adventure, tinged with tragedy and a lot of mystery.
The first book in Sabaa Tahir's Ember Quartet made a very big impression on fans of YA fantasy books. An Ember in the Ashes took the YA world by storm upon release in 2016, and for good reason.
Praised by my own all-time favourite fantasy author, Robin Hobb — who said that An Ember in the Ashes "Keeps one reading long after the lights should have been out" — this book certainly started the series on the right foot.
An Ember in the Ashes is set in a world controlled by the aptly named Martial Empire. Reminiscent of Star Wars, and leaning comfortably on the tropes of YA fantasy (academy setting, budding romance, morally grey good-and-bad-guys), this is a YA fantasy series through and through.
Our protagonist, Laia, begins her journey with the murder of her grandparents and the arrest of her brother.
This leads her to being sent, by a rebel faction, to the empire's military academy as a mole. From here, the tropes of YA fantasy really set in.
None of this is bad, however. Tropes are tropes for a reason, and they're used well here throughout.
It's an addictive book and series, beloved by many, and essential reading for fans of YA fantasy books young and old.
There isn't much that can be said about The Hunger Games at this point. Alongside the Twilight series, these books helped to establish YA as a genre in its own right. It inspired so much, both good and bad.
The Hunger Games still deserves a spot on this list for the legacy it carved out, and for the fact that it remains one of my personal favourite YA fantasy series' (and film series').
While it is more dystopian than traditional fantasy, The Hunger Games is still fantastical, and it should be read by every fan of YA fantasy books (if you haven't already).
Set in a dark, dystopian future North America, in which the continent has been sliced into thirteen districts — each with its own responsibility to the capital.
When District 13 attempted to rise up, it was obliterated.
Now, the remaining twelve districts must take part in the titular Hunger Games, a yearly televised event which pits young tributes against one another in a fight to the death.
What makes The Hunger Games such a smart trilogy is the way in which it transforms from book to book, with the third one switching genre entirely.
These books are deeply political, focussing heavily on the power of propaganda from both sides.
These days, The Hunger Games isn't celebrated enough for how clever its politics and world-building actually is; big themes and events hit hard, while also being accessible and thought-provoking.
This series is as good as its hype would have you believe.
Wilder Girls by Rory Power
Wild not strictly a fantasy in the traditional sense, Wilder Girls falls under the Hunger Games bracket of horror-tinged speculative sci-fi YA fiction.
Wilder Girls is a piece of "pandemic fiction" set on an isolated island off the coast of Maine.
This island is home to the Raxter School for Girls, which has been put under quarantine after the breakout of a virus called the Tox.
The Tox has taken the lives of several students and teachers, and those who haven't died have been physically mutated in painful and gruesome ways.
These mutations are described with rawness and grit, making the reader squirm with discomfort.
Our protagonist, Hetty, leads us on a journey to uncover the mysteries of this virus, and the quarantine itself, after her best friend Byatt disappears following a "flare-up" of the virus.
There is more going on here than meets the eye, and Hetty is willing to endanger herself (and her friend Reese) to find answers, and to find Byatt.
Set in a world divided by red-bloods and silver-bloods, our protagonist is a red-blooded commoner who finds herself serving the upper classes in the Silver Palace.
Red Queen follows Mare, a girl born into poverty, in a world where the line between rich and poor is drawn by blood, and that blood marks not only what class each person is, but also whether or not they are gifted with magical powers.
There aren't many books that dig as deep into the tropes of fantasy and YA fantasy as Red Queen does. And yet, despite this, it remains an enjoyable and gratifying reading experience.