The world wars are a fertile creative ground for literature. The politics, drama, trauma, and action of World Wars 1 & 2 provide the perfect backdrop for big themes and philosophical questions.
This is evident by the sheer number of best books on World War 1 & 2 that are out there for us to enjoy, be entertained by, and learn from. Some of the best novels by the best writers of the 20th and 21st Centuries have WW1 books and WW2 books.
What you'll find here is a selection of the best books on World War 1 & 2, split into two categories: books about World War 1 and books about World War 2.
Everything featured here is fiction (including some of the most famous war poems for good measure). You won't find any military or political history here. No biographies or memoirs.
As the title suggests, these are the best books on World War 1 & 2, which means you also won't find John Boyne on this list.
With that out of the way, let's start with the best books on World War 1.
Best Books on World War 1
Here is a selection of some of the best books on World War 1. We've included both novels and poetry collections here, because some of the best poetry ever written was penned by soldiers in the trenches of World War 1.
Translated from the French by Anna Moschovakis
Winner of the International Booker Prize 2021, At Night All Blood is Black is a heartrending novella by Senegalese-French author David Diop.
At Night All Blood is Black tells the story of Alfa, a Senegalese man in the French trenches of the Great War. When the novella opens, Alfa is cradling the dying body of his friend Mademba, whose body has been torn open.
From here, At Night All Blood is Black uses the backdrop of trench warfare to explore the relevant themes of racism, humanity, and masculinity. It's a story of binaries: the in-group and out-group; us vs. them; Black and white; hero and coward.
Like most of the best books on World War 1, At Night All Blood is Black is not an easy read. It's a visceral story that takes its toll on the reader. It explores the toxic side of male camaraderie and how racism continues to live and thrive even while staring death in the face.
While you do need a steeled mind and a strong stomach to read it, At Night All Blood is Black is undeniably one of the greatest books about World War 1 ever written.
British children's author Michael Morpurgo is famous for writing books about war and books about animals (or, in the case of War Horse, both). Private Peaceful is easily one of his strongest novels.
Telling the story of two brothers, from the perspective of the youngest, Private Peaceful moves from the tranquil English countryside to the trenches of World War 1 and back again.
Tommo and Charlie Peaceful are teenagers. When the war begins, Tommo (our narrator) is too young to enlist, but he follows his big brother's lead and they make it to France. This is a story of brotherhood and the ties that bind.
Private Peaceful is a children's novel, but one that adults will get as much out of. As a teacher, I taught this book multiple times and always enjoyed revisiting the world and lives of Tommo and Charlie.
Children's book or not, Private Peaceful is one of the best war books I've ever read, and it has a very important message concerning the toll that war takes on the human mind. Essential reading as books on World War 1 go.
Hemmingway wasn't a great guy, but his A Farewell to Arms remains a classic piece of war literature. Separated into five acts, A Farewell to Arms is set during the Italian front.
Its protagonist, an American soldier named Frederic Henry, is serving in the Italian ambulance corps when he meets and falls in love with a British nurse.
This was Hemmingway's first best-seller, originally published in 1929. Nearly a century later, it remains one of the quintessential books about World War 1 and an essential war novel for anyone interested in the events and people of this period.
Translated from the German by Brian Murdoch
This classic piece of German literature is a World War 1 novel that decries the horrors of war. Following the narrative of a nameless German soldier, it's a novel of emotional arcs.
Beginning with excitement and optimism, bolstered by camaraderie and patriotism, All Quiet on the Western Front gradually peels back the curtain to reveal the cruelty and animalism of war.
It's a World War 1 novel that denounces the falsities of patriotism and chest-pounding masculinity. It reminds us of the truth of war; it does not glorify but rather grounds war in fear and trauma.
All Quiet on the Western Front explores the ways in which war consumes the human soul. For that reason, it remains one of the best books on World War 1 ever written.
Arguably best known for her feminist retelling of the Trojan War, The Silence of the Girls, Pat Barker also penned an illuminating trilogy of books about World War 1: the Regeneration trilogy.
Written in the early 1990s, the trilogy consists of Regeneration, The Eye in the Door, and The Ghost Road.
Inspired by the lived experiences of her own grandfather, a World War 1 soldier, Regeneration explores the effects of war on the minds of those soldiers that live through it.
Regeneration features fictionalised versions of real-life World War 1 poets Siegfried Sassoon and Wilfred Own (more on them below).
Set in Craiglockhart War Hospital in Edinburgh, this is an anti-war novel that follows psychiatrist Dr. W.H.R. Rivers, as well as the aforementioned Sassoon and Owen, as soldiers in the hospital are being treated for "shell shock".
Regeneration and its sequels remain some of the best books on World War 1, especially if you're looking for historical fiction with a real basis in factual events.
Prize-winning rish author Sebastian Barry has penned many a novel set against the backdrop of war, including the celebrated Days Without End and A Thousand Moons. A Long Long Way is his 2005 novel set in the trenches of the Great War.
This is an Irish novel that ties together the tragic events of World War 1 and the brewing Easter Rising.
Leaving his fiancee and grandfather in Dublin, Willie Dunne heads to Flanders to fight in the trenches, while the Easter Rising bubbles and brews back home.
A Long Long Way is a gorgeously written novel, heavily evocative and political. One of the best books on World War 1 ever penned.
One of the most cherished war poets of history, Wilfred Owen penned many of the most famous war poems; poems that are taught in schools to this day. Dulce Et Decorum Est and Exposure remains some of the most moving and revelatory famous war poems ever written.
Nothing gets to the heart of war, the traumas and damage and isolation and pain caused by war, like war poetry. And nobody wrote war poetry like World War 1 soldier Wilfred Own, who was sadly killed in battle only a week before the war ended.
Unlike Wilfred Owen, his fellow soldier and friend Siegfried Sassoon survived World War 1, and continued to write both novels and poetry, most notably his fictionalised biography, Memoirs of an Infantry Soldier.
It is Sassoon's poetry, however, that he is best remembered for. And for good reason. Like the poems of Wilfred Owen, Sassoon's famous war poems continue to reach the hearts of poetry lovers and readers of war literature alike, well into the 21st Century.
Best Books on World War 2
Given its scope and lasting impact, it's no surprise that there are more WW2 books than WW1 books, many of which are studied in schools and universities to this day. These are some of the best World War 2 books ever written.
Here, you'll find classic and contemporary novels. Books set at war and books set at home as the war goes on in the distance. Novels, novellas, and comics. These are the best books on World War 2.
A delightful piece of commercial WW2 historical fiction, The Book of Lost Names is one of the best World War 2 books for readers looking for something light and easy but with real emotional weight.
The Book of Lost Names follows Eva, a Jewish Parisian and daughter of two Polish immigrants. As the Nazis tear through Paris, Eva's father is abducted but she and her mother escape to a small town in the shadow of the Alps.
The titular book of lost names is one that Eva creates as she forges the papers of French Jews for them to be ferried to safety across the border and into Switzerland.
This is a novel about love and family, about safety and vulnerability, about the long-reaching effects of war and fascism.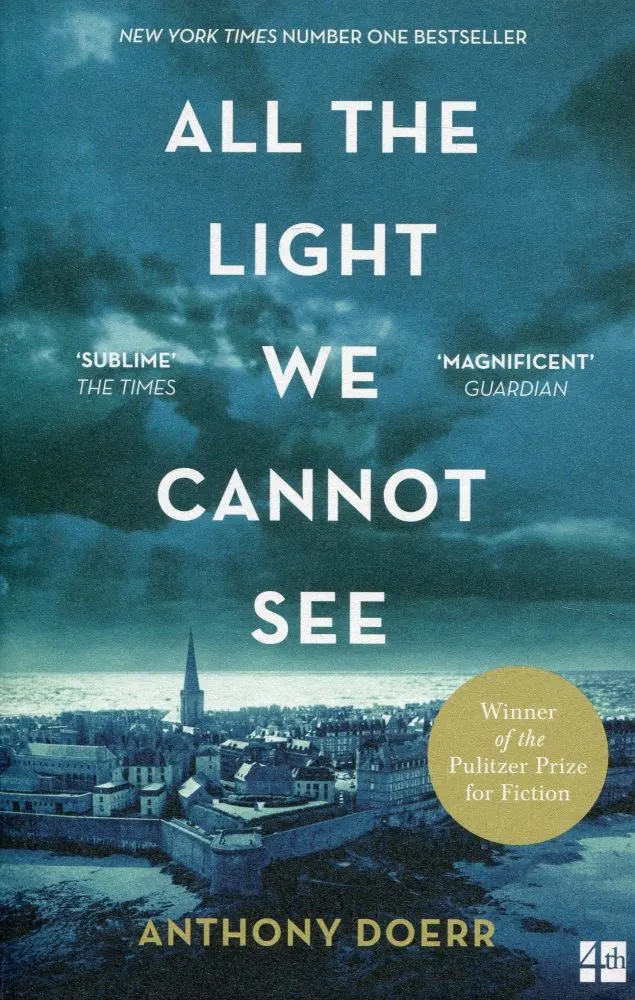 Carnegie Medal and Pulitzer Prize-winning novel All The Light We Cannot See has become one of the giants of American literature in the 21st Century, as well as one of the quintessential WW2 books of a generation.
Set against the backdrop of war-ravaged France, All The Light We Cannot See tells the story of Marie-Laure, a blind French woman and the path that leads her to the orphaned Werner, a member of the Hitler Youth.
The glue that holds this WW2 novel together is its lovable cast of characters, including Marie-Laure's father, a miniaturist and keeper-of-keys at the Museum of Natural History.
The relationship between him and his daughter is a deeply moving one, as is the story of young Werner, who witnesses the effects of Nazism from the inside, and from a young age.
All The Light We Cannot See is, inarguably, one of the most powerful, moving, and satisfying American novels of this century so far, and one of the best books on World War 2, without question.
Translated from the German by Michael Hofmann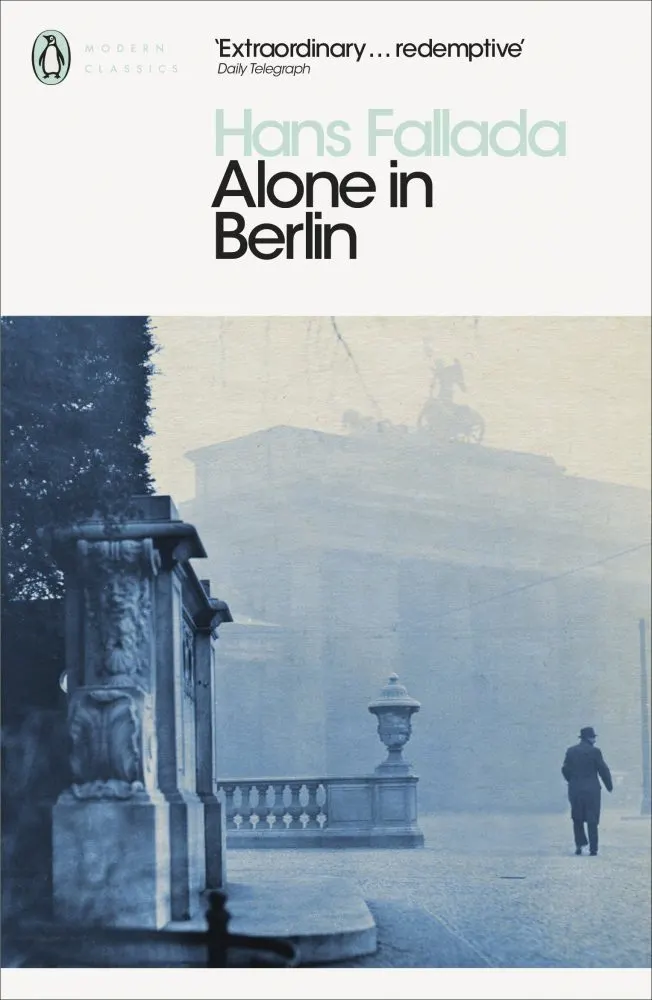 German author Hans Fallada remains one of his country's most prestigious writers. From his autobiographical The Drinker to this, his magnum opus, Fallada is one of the great European writers of the 20th Century.
Also known as Every Man Dies Alone, Alone in Berlin is a thick novel, originally published in 1947, and not published in English until 2009.
Set in 1940 Berlin, Alone in Berlin follows the story of a working class couple, Otto and Elise Hampel. It explores the frightening spread of fascism from the inside out, as privacy becomes impossible and the threat of arrest is a daily possibility.
Less about war, this is about how the average German attempted to resist the rise and spread of Nazism, risking their life to rebel and stem the tide of fascism.
An amazingly tense and chilling novel, Alone in Berlin is a masterpiece of tone and plotting that will leave every reader shivering. One of the best World War 2 books ever written.
This piece of WW2 historical fiction is a favourite among fans of commercial fiction. Made into a film of the same name starring Lily James, The Guernsey Literary and Potato Peel Pie Society is a truly charming piece of historical fiction.
Written in an epistolary style as a series of letters sent back and forth between characters, The Guernsey Literary and Potato Peel Pie Society follows the story of Juliet Ashton (played by Lily James in the film adaptation).
Juliet Ashton is an author who, after the end of World War 2, receives a letter from a man named Dawsey Adams, a member of the Guernsey Literary and Potato Peel Pie Society, which served as a cover for islanders breaking curfew during the German occupation of Guernsey.
These correspondences eventually lead Juliet to Guernsey, with a view to writing a book about the group's unique experiences during World War 2.
The Guernsey Literary and Potato Peel Pie Society is a firm favourite for readers around the world and a very unique approach to the genre of WW2 books. One of the most charming pieces of WW2 historical fiction, The Guernsey Literary and Potato Peel Pie Society is a very worthwhile read.
Ian McEwan is a very hit-and-miss author (in this writer's opinion) but his magnum opus, Atonement, is called a magnum opus for a reason.
This is another WW2 novel that was brilliantly adapted into a star-studded film featuring Saoirse Ronan, James McAvoy, and Keira Knightley.
Not only set exclusively during World War 2, Atonement follows the lives of a group of people — Briony, Cecilia, and Robbie — across decades during the 20th Century, including World War 2.
Beginning in 1935 and ending in 1999, this is a wide-spanning drama concerning love, time, and family. A beautifully plotted and perfectly carved novel, Atonement is an essential piece of British literature.
Written by celebrated Canadian author Michael Ondaatje, The English Patient is a multi-award-winning novel that inspired a multi-award-winning film adaptation.
Set during the Italian Campaign of World War 2, The English Patient remains one of the most influential WW2 books of our time. The titular English patient is an assumed Englishman burned beyond recognition.
The story of The English Patient moves between our patient's pre-burn memories and the current events set in an Italian monastery, in which he is being looked after by a Canadian nurse named Hana.
Universally celebrated and dearly beloved, The English Patient is essential reading and one of the best books on World War 2 ever written.
Kurt Vonnegut was an unmistakable genius of postmodern literature. Before becoming a writer, Vonnegut served in World War 2, was captured during the Battle of the Bulge, and survived the bombing of Dresden by hiding in the meat locker of a slaughterhouse.
It was these experiences that inspired Vonnegut's 1969 magnum opus, Slaughterhouse-Five.
The novel tells the story of American man Billy Pilgrim, who saw the same traumas of war that Vonnegut saw, but was also abducted by aliens and put in a zoo on the planet Tralfamadore.
Slaughterhouse-Five is an anti-war science fiction novel. It is deeply moral and philosophical, detailing the effects of war on the human psyche. It asks big questions related to purpose, life, and death.
There is nothing quite like Slaughterhouse-Five, one of the great anti-war novels and essential books on World War 2.
Begun in 1953 and published in 1961, Catch-22 is a satirical anti-war novel set between the years of 1942 and 1944.
Our protagonist is John Yossarian, an American captain of the 256th US Army Air Squadron. Moving freely and out of chronological order, Catch-22 mostly follows the events of Yossarian's life during World War 2, primarily set on the Mediterranean island of Pianosa.
Inarguably one of the great American novels of the 20th Century, Catch-22 has had an impact that is hard to measure.
Satirising the absurdity of warfare and the lives of military soldiers on the battlefield, Catch-22 is the quintessential American war novel and one of the best World War 2 books of its time.
Inspired by the early life of its author, Empire of the Sun is a novel set in Shanghai during the Japanese invasion of China during World War 2. While he is often considered a science fiction author, it is this semi-autobiographical novel for which Ballard is perhaps best known.
The popularity of this book was also helped by the release of Stephen Spielberg's film adaptation of the novel, starring Christian Bale.
Empire of the Sun follows Jim, a young British boy in Shanghai who is ripped from his parents by the chaos of the Japanese military invasion. This is a story of survival from the perspective of a child. An experience of war not often considered in literature.
It is this unique perspective, as well as the Shanghai setting, that makes Empire of the Sun one of the most unique WW2 books and one of the best World War 2 books on the shelves.
Read More: Essential Nonfiction Books About China
Written by Australian author Markus Zusak, The Book Thief is his most successful and celebrated novel. This is also another World War 2 novel which inspired a hit film; this one starring Geoffrey Rush and Emily Watson.
Narrated by Death itself, The Book Thief follows the life of a young German girl named Liesel. Similar to Alone in Berlin, this is a novel about ordinary German civilians looking on helplessly as their country becomes corrupted by the spread of fascism.
The novel begins with Liesel losing her brother and being adopted by a kindly couple: Hans and Rosa, before befriending a local boy named Rudy.
The book's name comes from Liesel's small act of rebellion as she saves a book from a bonfire as the Nazis engage in their infamous book-burning.
This is a thick but engrossing novel full of heart; one of the most charming WW2 books available and an absolute must-read (the film is great, too).
Not many comics and graphic novels carry the emotional weight of Maus, an expertly drawn comic which fictionalises the true events of its author's life.
American cartoonist Art Spiegelman was raised by his father, a Polish Jew and Hollocaust survivor. The Pulitzer Prize-winning Maus is graphic memoir which records Spiegelman's experiences of interviewing his father about his time spent in a Nazi concentration camp.
Maus has a metanarrative quality, as it details its own process of coming into existence, and in which the author features as a character. It also takes artistic liberties, depicting the imprisoned Jews as mice and the Nazi soldiers as cats.
Few works of art hit as hard as Maus. It is an unparalleled reading experience and essential reading for anyone looking to understand the horrors of war and fascism from a victim's perspective.
Sarah Waters is famous for her Victorian historical novels and lesbian protagonists, perhaps most famously the novel Fingersmith, which inspired the Park Chan-wook film The Handmaiden.
The Night Watch, however, is a WW2 historical novel set in London during, and after, the events of World War 2. In true Waters fashion, the novel features three lesbian protagonists: Kay, Helen, and Julia, as well as brother-and-sister pair Duncan and Viv.
Beginning in 1947 and moving backwards in time through 1944 to 1941, The Night Watch examines the devastating effects of war on ordinary people, on their capacity for love and friendship. A moving piece of WW2 historical fiction.