Women writers are at the forefront of historical fiction today. The best contemporary historical novels are being written by incredible women authors.
Some of these are historical romance novels; others are gothic fiction; others still are supernatural horror stories.
One thing they all have in common, however, is that they're written by varied and talented women writers.
The Best Historical Novels by Women
Here are some genre-defining, must-read historical novels by women from the UK, US, France, Argentina, Canada, and more.
Blending a range of sub-genres, every one of these historical novels has something unique to offer readers with a love for historical fiction.
Read More: The Best Historical Novels Ever
Briefly, A Delicious Life by Nell Stevens
Nell Stevens' debut novel, Briefly, A Delicious Life, is one of the most sensual, sexy, and satisfying historical novels you're ever likely to read.
Similar to Maggie O'Farrell's Hamnet (below), this novel places a celebrated male artist at the centre but focusses its attention on those lesser-known people around him.
Here, that artist is Chopin, who has contracted consumption and has come to Mallorca for rest and recovery. With him is French author George Sand, with whom Chopin has been having a love affair.
Our narrator, however, is the ghost of a young girl who died five hundred years earlier, and quickly becomes smitten with the beautiful George Sand.
She haunted the Charterhouse and admires Sand from the shadows, digging into her memories and learning more about her — the masculine clothes she wears and the name she has chosen.
Briefly, A Delicious Life is a historical novel that revels in pleasure: sexual desire, food, beautiful scenery. It is romantic and sensual and beautiful.
It takes an incredible amount of courage and self-assurance for anyone to write a spiritual sequel to Frankenstein; even more to make that their debut novel. And for that novel to be as good as it is? That feels impossible.
And yet, C.E. McGill's Our Hideous Progeny really is a worthy successor to Shelley's masterpiece.
Set in the 1850s, Our Hideous Progeny follows Victor Frankenstein's great niece, Mary, as she and her husband attempt to make names for themselves within the world of science.
At a time when the newly-discovered fossils of prehistoric creatures have taken the world by storm, for a woman to discover that her great uncle, mad though he may have been, might have been able to reanimate a dead thing and conquer death, is a very exciting thing to learn.
Mary and her geologist husband Henry also have their own marital issues. She lost a newborn child and he has been secretly gambling away their money instead of dealing with his grief.
Then there's the subtly growing friendship and potentially romantic bond between Mary and her husband's younger sister.
Our Hideous Progeny is a novel that juggles so much — speculative science, gothic themes and atmosphere, whispers and backstabbing, betrayal and hope and, perhaps most importantly, dinosaurs.
In all of these areas, C.E. McGill succeeds in creating a novel that Mary Shelley would undoubtedly enjoy. What an incredibly historical novel.
Laura Purcell represents the pinnacle of historical fiction. Here novels are all gothic; some are supernatural; all are set in or around the British Victorian period. They spook, they scare, they twist, and they turn.
This legacy of gothic historical fiction began with The Silent Companions, a haunted house story that has become a modern classic of historical fiction.
Elsie is pregnant. Her new husband has already passed away, and she is the new mistress of his crumbling country estate.
In the attic of that house is a locked room containing impossible secrets, including the titular silent companions.
The Silent Companions is heavily reminiscent of the works of Susan Hill and Shirley Jackson.
Suffocating, claustrophobic, and dripping with paranoia, this is one of the most essential must-read historical novels of today.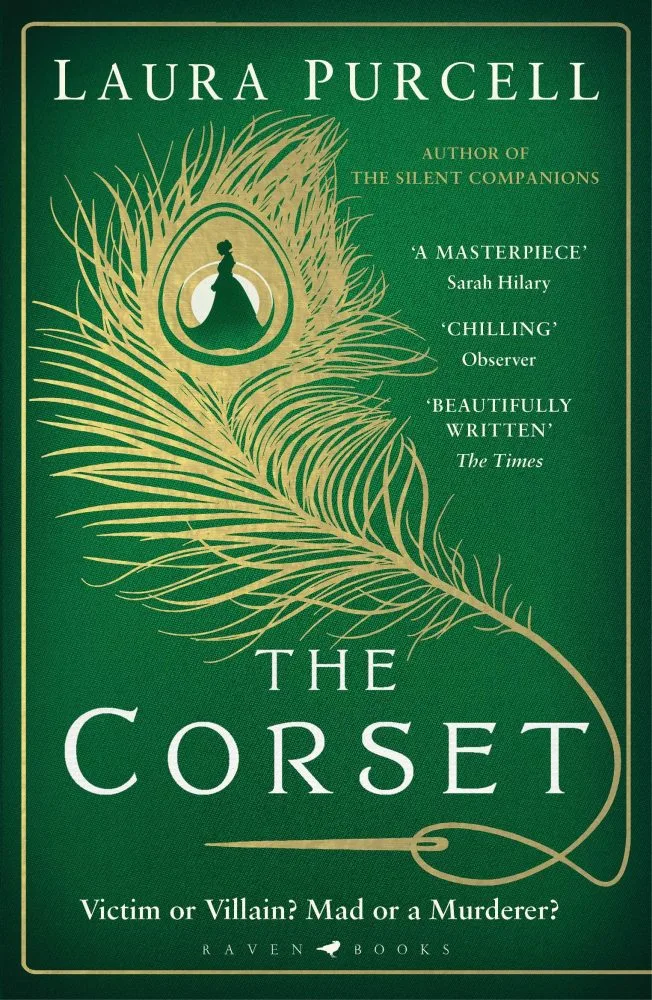 So impressive is Laura Purcell's library of works that she deserves two slots on this list.
Another reason is that Purcell has, so far, established a kind of publishing rhythm, with her first and third books being supernatural haunted house tales, and her second and third books being more psychological mysteries.
Purcell's even-numbered books are different enough from her odd-numbered ones that it's necessary to spotlight one, and I choose her second novel: The Corset.
A dual narrative split between a young wannabe scientist from a middle-class family and an incarcerated girl who believes she has magically murdered several people, The Corset arguably remains Purcell's best work.
The narrative of this historical novel moves between the interviews and life events of one woman, and the biographical flashbacks of the other as she explains how she ended up in prison with the label of "murderess".
While The Silent Companions was a novel inspired by its legendary forebears, there is nothing quite like The Corset.
The question of whether or not anything supernatural at all is going on is such an alluring one. A true page-turner and one of the best historical novels of today.
She Who Became The Sun is a genderqueer retelling of the origin story of one of China's most iconic historical figures: Zhu Yuanzhang, founding emperor of the Ming Dynasty, and a fantastic piece of Chinese historical fiction.
Set in 14th Century China, She Who Became The Sun takes the story of Zhu Yuanzhang — the story of a peasant who became a monk, then a rebel leader, and finally an emperor — and makes it into a beautiful fantasy-inspired genderqueer epic.
In its first chapter, She Who Became The Sun shows us a peasant family on the brink of starvation.
Though a fortune teller has told the father that his son will find greatness, the father and son are soon killed, and all that's left is the fateless daughter.
This daughter takes the name Zhu Chongba, the name of her brother, disguises herself as a man, seeks refuge at a monastery, and from there rises up through the ranks of a rebel army as they gain power against the mongols who currently occupy China.
Read More: Essential Historical Manga
Quick story: when I picked this book up, I had fallen into a reading slump. In my experience, there is always a way out of a slump, and that's to find the right book for that moment.
This was it. I tore through The Leviathan in two days.
Set in 1643, during the English Civil War, The Leviathan is a creeping, gothic piece of historical fiction that will have you gripping the pages like the wheel of an out-of-control car.
Our narrator protagonist, Thomas Treadwater, is a young man who has returned from war to his father's farm. His younger sister is all out of sorts because she believes that their new servant has been seducing and manipulating their ageing father.
On occasion, chapters shift forward to Thomas as an old man, married and comfortable, but haunted by something in his house. Something he must periodically feed and watch over.
This is a difficult book to sell because the twists and turns are what make it. This is Laura Purcell meets Stuart Turton with a campness and atmosphere reminiscent of Frankenstein.
One of the most fun and thrilling historical novels you could get your hands on.
Another modern legend of historical fiction, Stacey Halls made an immediate name for herself with her debut historical novel The Familiars. But it's her second novel, The Foundling, that really cemented her legacy.
The Foundling begins in 1750s London, with a young girl named Bess giving up her newborn daughter to the Foundling Hospital, promising to return for her when she has the money and the stability.
Several years pass by and, when Bess finally lives up to her promise, she learns that her daughter has already been retrieved from the hospital.
What follows is a quiet, subtle tug-o-war between Bess and a rich, reclusive Londoner. Easily Halls' most accomplished and beautifully-written book, The Foundling is one of the most-read historical novels of this moment.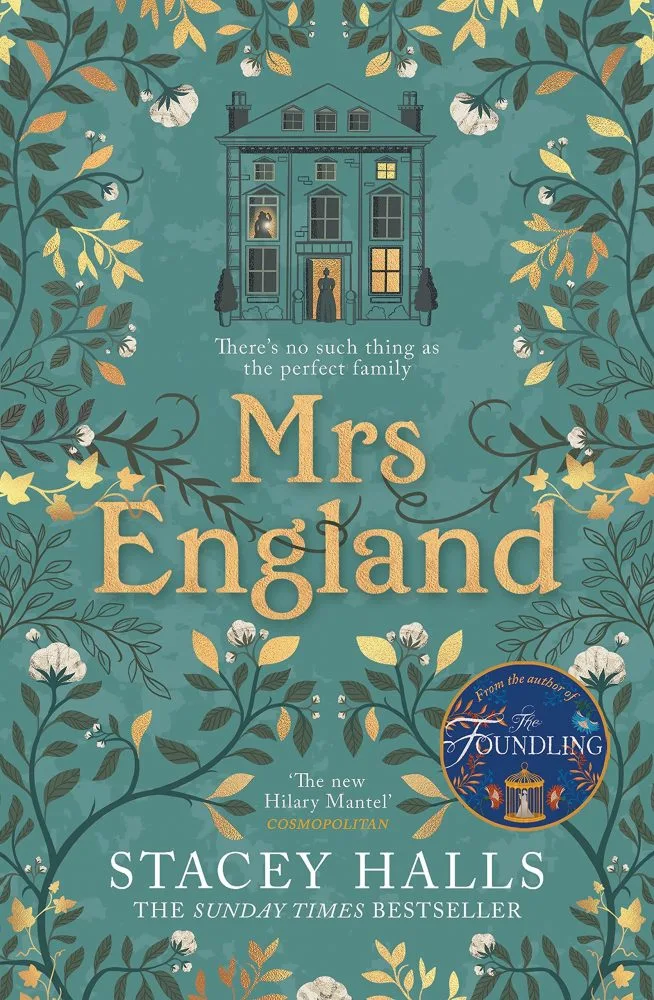 Quickly following The Foundling is Stacey Halls' third novel, Mrs England. In my opinion, this book doesn't reach the heights of The Foundling but it does surpass her first novel, The Familiars.
The titular Mrs England is a rich Yorkshire woman who lives with her husband at a rural estate. Our protagonist, however, is a nurse from Birmingham who has trained and worked in London.
Unable to move abroad for work due to family responsibilities, Nurse May takes up a job caring for the four children of the England family. But Mrs England is an enigmatic source of great suspicion.
This is a book that twists and turns as paranoia closes in like a fog. Reminiscent of the works of Charlotte Bronte, this is an excellently penned piece of historical fiction; one of the most satisfying historical novels you can enjoy right now.
Here is one of the most impactful historical novels of the past decade; all the more impressive considering it is a debut novel.
Sara Collins is a Black British writer and ex-lawyer. At the time of writing, she has finished crafting the script for a TV adaptation of The Confessions of Frannie Langton.
The Confessions of Frannie Langton begins with our protagonist on trial for murder. It's 1826, she was born and educated on the plantations of Jamaica, and she has since worked as a maid for Benham family.
Mrs Benham, a woman Frannie dearly loved, is dead, and it's Frannie who stands to hang for the murder. But did she do it? And if so, why?
The Confessions of Frannie Langton isn't only one of the best historical novels of today. It's one of my personal favourite novels of all time.
A truly mind-bending tale of race, class, empire, love, queerness, and so much more. A true modern classic of historical fiction.
Translated from the French by Frank Wynne
Set in 1885 Paris, The Mad Women's Ball is one of the most hypes French books of recent years. It is a short piece of feminist historical fiction inspired by the treatment of women by the European patriarchy for centuries.
Our first protagonist is a nurse named Geneviève who works at the Salpêtrière asylum in Paris.
Geneviève is a devout believer in the science practised by Dr Charcot, who runs the asylum and is progressing psychology and psychotherapy with the hopes of healing the troubled minds of the women who enter his asylum.
Our second protagonist is Eugénie, the young daughter of a bourgeoise and conservative Parisian man. Eugénie is a bold, brash feminist who has no interest in marriage and traditional gender roles.
She wants to live her own life by her own rules. Her father does not like this; nor does he like the fact that she can see and hear ghosts.
Eugénie is taken to the Salpêtrière asylum by her father and brother after she convinces her grandmother that she can see the ghost of her grandfather.
She proves it, too, but her father cares not whether it is true or false. Either way, she belongs in an asylum.
The Mad Women's Ball follows a few weeks of difficult life for both Geneviève and Eugénie, leading gradually to the titular Mad Women's Ball, in which the patients of the Salpêtrière asylum will dance and perform for the delight of Paris' foul gentry.
The Manningtree Witches by A.K. Blakemore
The Manningtree Witches begins in 1643, in a place almost devoid of men, after so many went off to fight in the English Civil War.
Now, we follow Rebecca West and her bitter mother Beldam West, as they come face-to-face with the Witchfinder General.
This is a novel which reveals the blackest hearts of men and the true power and reason behind the witch hunts of Europe and America.
We follow a battle between the powerful and the vulnerable, the men and the women, the suspicious and the suspect, the strong and the weak.
The Manningtree Witches is a beautiful short novel about patriarchy, written with wit and strength and stunning language the evokes the time period perfectly.
Set during the Georgian period, Pandora is a somewhat fresh take on the genre of British historical novels, merging UK history with Greek mythology.
Our protagonist, the titular Pandora (who goes by Dora), is a young aspiring jewellery artist who lives with her oppressive uncle in an antiques shop once owned by Dora's parents.
Helen and Elijah were accomplished and respected antiquarians, but they died at a dig in Greece when Dora was a child.
Since then, her uncle has reduced the reputation of the shop to tatters by swindling their clientele with cheap tat.
Dora's uncle, however, has recently gotten his hands on an important find: a Greek jar (or pithos). Dora is curious about what he is up to, and is also is desperate need of inspiration for her art if she wants to find success as a jewellery designer.
These two curiosities lead her to enlist the help of Edward Lawrence, an aspiring antiquarian. Together, they will learn the origins of this jar and what her uncle plans to do with it.
Sarah Waters has made a name for herself as an author of queer historical romance novels, mostly set in or near the 19th Century. And the beefy Fingersmith is, by far, her most popular work.
Serving as the inspiration for Korean film director Park Chan-wook's masterpiece The Handmaiden, Fingersmith is a work of absolute beauty. One of the most iconic historical novels in existence.
The titular fingersmith is a London thief named Sue; an orphan and a survivor raised to steal from the rich. When her enigmatic associate, known to everyone as Gentleman, comes to her with a job, she gladly accepts.
The job takes Sue to a country estate, wherein she must play the role of maid to a naive young heiress while Gentleman slowly begins to court her for a fortune that he will eventually split with Sue.
Unfortunately, Sue begins to fall in love with the rich heiress, and what follows is an incredible series of impossible-to-predict twists and turns.
Fingersmith is one of the most gorgeously-written historical novels ever published. Poetic prose dances on the page. And it is a celebration of raw, queer love, to boot.
Set in an unspecific medieval time and place, Kirsty Logan's Now She Is Witch is a revenge tragedy about witchcraft, patriarchy, and religious persecution.
Lux is a young woman who has returned home from a religious sanctuary where she was being punished for something, but what she finds is her home ruined and her mother killed.
Lux and her mother were cunning women who existed at the edges of society, needed but not trusted by normal people. Now those people have accused them of witchcraft and she has nothing left.
She soon meets Else, an enigmatic young woman who is on her way to a stronghold in the north; there, she will take revenge on the local lord by killing him. Lux decides to accompany her.
This is the story of women, shunned and accused and abused by the patriarchy, taking revenge on the religious and powerful man who oppress, hunt, and kill them.
A powerful, gothic, angry piece of feminist fiction and one of the most raw historical novels you'll ever read.
Scottish author Elizabeth Macneal's second novel, Circus of Wonders, is very appropriately titled. What you'll find inside is, indeed, a circus of wonders.
Beginning in an English seaside village in 1866, Circus of Wonders starts with Nell, a young woman with a body covered with birthmarks.
The locals ostracise her; Nell's family patronise her. But, one day, the circus comes to town.
Nell's father sells her to Jasper Jupiter's circus, but after a brief period of anger and upset, Nell comes to realise that she is happier here than anywhere else she's ever been.
Circus of Wonders splits its narrative between Nell, Jasper, and Jasper's brother Toby. It chronicles the circus' rise to fame, mostly thanks to the fame that Nell quickly finds.
Gorgeously written and full of vibrant, diverse characters, Circus of Wonders is a highlight of 2021 and one of the finest historical novels of the year.
Elizabeth Macneal's track to historical fiction stardom began in 2019 with The Doll Factory.
Set in 1850s London, this historical novel follows Iris, an aspiring young painter who is asked to model for Louis Frost, on the condition that he also becomes her art tutor.
Iris has also, however, become a source of obsession for the collector Silas. And it's here that the story darkens as his obsession grows.
The Doll Factory was a breakout hit that propelled author and potter Elizabeth Macneal to literary stardom in the world of historical novels, and rightly so.
As is clear from the works of Laura Purcell, many of the best historical novels are gothic, horror, or supernatural in their setting. This is further proven by Anita Frank's The Lost Ones.
Set after the events of World War I, The Lost Ones follows the story of Stella, an ex-nurse who lost her lover to the war.
Now, she is living with her sister Madeleine on Madeleine's impressive but daunting country estate.
Madeleine, however, is being haunted by the sounds of a child, and Stella begins to hear them, too.
The mystery of who the child is (or was), and what they want, propels the mystery of this historical fiction gem forward at an incredible pace.
The Lost Ones is a novel of big themes; it tackles war, loss, trauma, responsibility, deception, and a lot more. It's also a loudly feminist text, and all the stronger for it.
Translated from the French by Ruth Diver
French novel The Revolt retells the story of the 12th Century queen of France and England, Eleanor of Aquitaine.
It covers the majority of her life, and injects the narrative with themes and an atmosphere reminiscent of Wolf Hall and Shakespeare's Macbeth.
But what makes The Revolt so smart in its telling is the novel's narrative perspective. The Revolt is told to us by Richard Lionheart, son of Eleanor.
This short medieval epic begins with Richard painting a vivid picture of his mother: her savvy, her venom, her opportunistic mind. He places us in the stalls and builds a stage around his mother.
The scene: Eleanor of Aquitaine is married to Henry Plantagenet, king of England, and she has just decided to gather three of her sons and start a revolt against her own husband, their father.
The Revolt is one of the most perfect historical novels. It succeeds at everything that makes a novel great.
In reading this book, you'll find vividly poetic and creative manipulation of language; you'll find richly detailed characters to follow and root for with clenched fists; and you'll be taken on a thrilling journey of messy politics, ambitious plans from genius minds, and a grand cast of colourful characters.
(Taken from our review of The Revolt)
It's challenging to make a novel as fun to read as it is hard-hitting and powerful, but Esi Edugyan pulls it off effortlessly. Washington Black is as much an adventure novel as it is a piece of historical fiction, telling the tale of a young slave boy on a sugar plantation.
The titular Washington Black is owned by one brother and freed by the other.
The second brother, an inventor, takes Black as his assistant as he builds a flying machine that will free them from their plantation island.
From there, the journey is fraught with perils and Washington Black must face a dangerous world alone, learning and growing along the way.
Washington Black is the perfect example of how to tell a hard-hitting story about slavery from the perspective of a young Black boy, all without sacrificing the thrill of adventure and the fun of the journey.
One of the most joyous and adventure-filled historical novels ever written.
When I think of historical fiction, I tend to picture Britain circa 1600-1900. For this reason, Sistersong was a very welcome surprise addition to the modern library of historical novels: a medieval novel with sprinklings of magic.
Inspired by an English folktale from the era in which it's set, Sistersong tells the tale of three siblings, all children of King Cador. Britain is divided and the Saxons are at the gate.
What sets Sistersong even further apart as a piece of historical fiction is the fact that one of the king's three children — our three protagonists — is a transgender man.
This kind of representation in British historical fiction is absolutely thrilling and warming to behold.
Sistersong is a thrilling, political, dynamic tale of family, sisterhood, and war. A real treat with a gorgeous cover to boot.
In the world of historical novels, one can never have too many books set in lonely old houses, filled with echoes, shadows, and unhappy women. Wakenhyrst is another such book, set in the marshy Fenlands of Suffolk.
Wakenhyrst is an Edwardian gothic historical novel. It begins with its protagonist, Maud, as an old isolated woman.
Newspaper clippings report on the strange goings-on at the house when she was a girl, and this leads us back into her childhood and the strange occurrences she experienced.
This historical novel is gothic in the extreme: Maud is raised motherless by an oppressive father; her father finds a painted medieval devil in the local graveyard; whispers abound concerning the house and the family. This is one of the meatiest gothic historical novels out there, without a doubt.
Translated from the Spanish by Fiona Mackintosh and Iona Macintyre
The titular China Iron was abused. She married and sired the child of a singer who left her. She gave that child up. Now, she is alone on the road.
As her true story gets underway, China is picked up on the road by a woman named Liz, a Scottish woman looking to make her fortune in this late 19th Century Argentina.
Soon after their journey begins, China begins to crave Liz. She has an intense longing for her, demonstrated by some visceral, erotic language that enforces the heat at the heart of China.
She is a woman who feels a great deal – she lusts and yearns; she wants to love and be loved.
The Adventures of China Iron is a proudly feminist book that, rather than getting angry, laughs in the face of the rigid, conservative, patriarchal status quo.
It's a liberal tale that encourages us, through its characters' actions, to not only embrace change but to make change through the simple act of removing one's fetters and seeking love in all its forms.
(Taken from our review of The Adventures of China Iron)
Interweaving three narratives, set in three time periods, The Bass Rock is a gothic historical novel about family, duty, mental health, and patriarchal oppression.
Our first thread takes place in the modern day, with Viv — a grieving woman with a lot of trauma and an attachment to alcohol — having been tasked with clearing out her family home in Scotland. The home was once inhabited by her grandmother, Ruth.
It's Ruth's own story, set in the aftermath of World War II, which makes up the second thread of The Bass Rock. Ruth is married to a widower, stepmother to his two boys, and is also grieving the loss of her brother.
Our third narrative thread leads us back to the 18th Century, with Sarah having been accused of witchcraft by her local village, and running for her life with the help of a vicar and his son.
The unravelling of these threads leads to a haunting, twisted, gothic narrative about oppression, toxic masculinity, vulnerability, and abuse. It is dark, unsettling, and tied together with incredible writing and plotting. An exquisite piece of gothic historical fiction.
Set at a period of British history when William Shakespeare was alive, King James had written a book on black magic and witchcraft, and superstition controlled the fears and actions of men, Cunning Women is a feminist tale as well as a story of forbidden love.
One of the most exciting historical novels of recent years, Cunning Women is set in a small village with an even smaller, broken hamlet at its edge.
This dead hamlet is home to a family of "cunning women" who use their knowledge of herbs and the land to aid and cure the very people who fear and hate them.
The eldest daughter of this family meets and begins to fall in love with a boy from the richest family in the village.
Meanwhile, her brother causes trouble and stirs up the ire of the local folk. Love, lust, hate, rage, and fear all slowly collapse into one another in this fantastic piece of British historical fiction.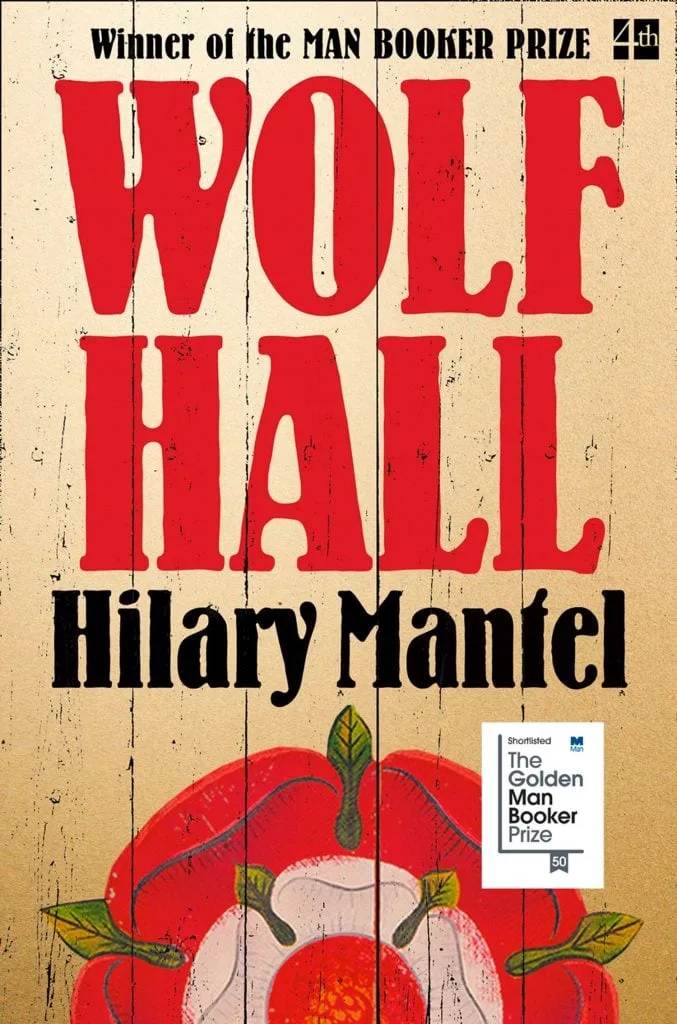 Wolf Hall is a lot of things. For many, it is the defining book of the historical fiction genre. Wolf Hall and its sequel (Bring Up the Bodies) both won the Booker Prize.
The Guardian called it the best novel of the 21st Century (so far).
Wolf Hall is a masterpiece, there is no doubt about that. It's dense and its language can be challenging, but it is beautiful, clever, and enthralling.
Telling the fictionalised biography of Thomas Cromwell, Wolf Hall throws readers into the politically dense world of Tudor England.
We watch Cromwell rise from being the abused son of a blacksmith to the man at Henry VIII's ear.
Mantel paints Cromwell as a more sympathetic character than history has done, and uses that altered perspective to tell one of the most engaging historical novels ever penned.
As I said, Wolf Hall is a true masterpiece of historical fiction.
Speaking of masterpieces, Hamnet — winner of the Women's Prize for Fiction 2020 — is a fictionalised retelling of the lives of Agnes Hathaway, wife of William Shakespeare, and the tragically short life of their son Hamnet, whose death inspired the creation of Hamlet.
Gorgeously crafted, Hamnet shifts between the wider biography of Agnes as she meets and marries The Bard, and shorter chapters that detail the final days of Hamnet's life.
There are supernatural whispers throughout; the framing and pacing jolts and twists unapologetically; Shakespeare himself is never given a name, with the prose remaining firmly on the other people in his life.
Hamnet is a favourite novel of mine, especially within the genre of historical fiction. It does so much so well. Expertly plotted, gorgeously written, with dynamic and tragic characterisation. A must-read amongst historical novels.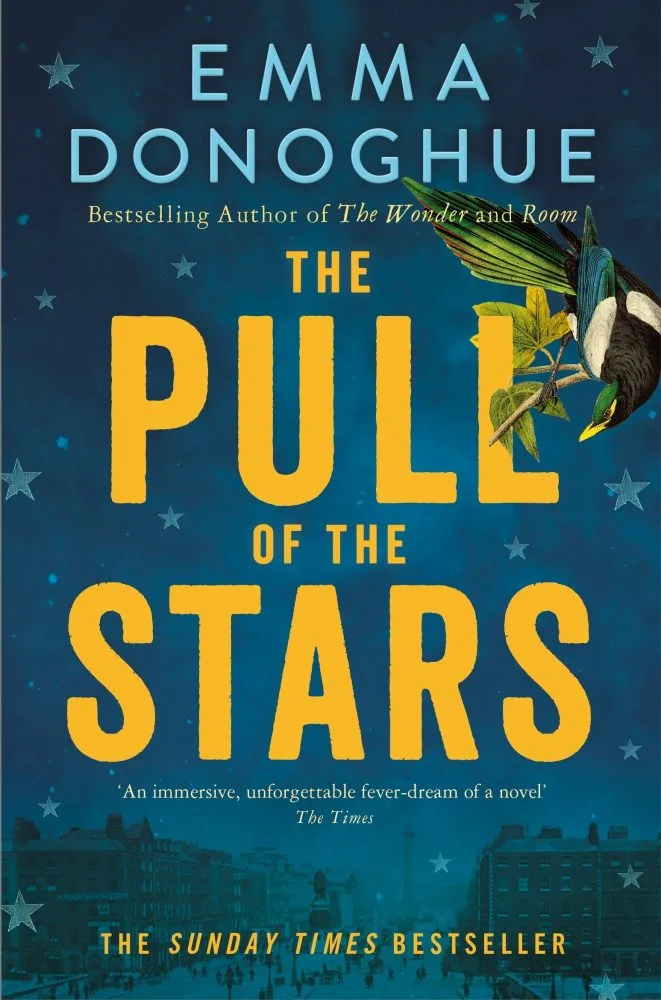 The Pull of the Stars made a big splash upon its release, and is now unquestionably Emma Donoghue's most successful novel. The Canada-based Irish author has here penned a story of love in a time of war and disease.
Set in a Dublin hospital during World War I, as the Spanish Flu slowly ravages the British Isles, Julia Power is a nurse who must help young mothers and comfort those stricken by this strange new illness.
Over the course of just three days, Nurse Power meets two women — one on the lam and the other a new volunteer — and their stories tangle together into a kind of melody that sings louder and louder as The Pull of the Stars progresses.
Kiran Milwood Hargrave is one of the most exciting young authors of the UK today. Having written several excellent YA novels, The Mercies is her first novel for adults, and what a start it is.
Inspired by true events, The Mercies is set in 1617 Norway — specifically the island of Vardo.
The book begins with a freak winter storm taking the lives of every man from the island community (all fishermen, all at sea when the storm hits.
Vardo is now an island of women. Soon enough, a man of God arrives from Scotland to "take control". He has brought with him his wife, a woman inspired when she finds a community devoid of men.
The Mercies is written with astonishing prose. A truly gorgeous novel, from beginning to end. It is the perfect length, expertly paced, utterly flawless in its writing and atmosphere.
A sternly feminist piece of historical fiction and a true gem.
The Dance Tree by Kiran Milwood Hargrave
Kiran Milwood Hargraves' follow-up to The Mercies is the riveting and electrifying The Dance Tree: a historical novel about patriarchy, superstition, and oppression.
Set in 16th Century Strasbourg, The Dance Tree follows Lisbet, a young woman struggling to carry a child to term. She is pregnant again, and praying it will last.
Her husband's sister was sentenced to seven years of penance for a sin nobody will mention, and she is set to return during this blisteringly hot summer.
Amongst these big changes, the town has also been taken by a strange "disease" as women walk into the town square and start to dance. They dance for days until collapsing, and then dance some more.
Mysteries and gossip abound as fear and paranoia takes hold in a novel about the power of superstition, religious oppression, and patriarchal abuse.
This piece of WW2 historical fiction is a favourite among fans of commercial fiction. Made into a film of the same name starring Lily James, The Guernsey Literary and Potato Peel Pie Society is a truly charming piece of historical fiction.
Written in an epistolary style as a series of letters sent back and forth between characters, The Guernsey Literary and Potato Peel Pie Society follows the story of Juliet Ashton.
Ashton is an author who, after the end of World War 2, receives a letter from a man named Dawsey Adams, a member of the Guernsey Literary and Potato Peel Pie Society, which served as a cover for islanders breaking curfew during the German occupation of Guernsey.
One of the most charming pieces of WW2 historical fiction, The Guernsey Literary and Potato Peel Pie Society is a very worthwhile read.
Like Hamnet by Maggie O'Farrell, Samantha Silva's Love and Fury is a historical novel that shines a light on a woman often overshadowed by someone close to them who found greater fame.
In this case, that person is Mary Wollstonecraft.
Often quickly contextualised as the mother of Mary Shelley, author of Frankenstein (my favourite novel), Mary Wollstonecraft is also credited as being one of the Western world's first feminists, having famously penned A Vindication on the Rights of Woman.
Beyond that, however, little is ever said about Mary Wollstonecraft. As Love and Fury proves, however, she had an incredible life of her own, having spent most of it educating (and fighting for the education of) young British women at a time when women's education was frivolous, meaningless, and overlooked.
Love and Fury is a historical novel that shows the true strength of Mary Wollstonecraft's life and deeds beyond the book she is most famous for.
It's 1939 and World War II has begun. In a bid to protect the rare and valuable taxidermies of London's Natural History Museum, 30-year-old protagonist Hetty Cartwright is tasked with moving the animals to a rural estate in the home counties.
That estate is the titular Lockwood Manor, run by Major Lockwood and his daughter Lucy. Lucy's mother and grandmother were lost at once in a tragic accident, and Lucy herself is a fraught and frail thing; her father is boisterous and mean-spirited.
The Animals at Lockwood Manor hearkens back to the gothic and historical novels that came before it, referencing the works of Charlotte Bronte, Wilkie Collins, Shirley Jackson, Sarah Waters, Daphne du Maurier, and more.
This is a novel that crawls along slowly and purposefully, dropping breadcrumbs and feeding the mystery.
Ghosts and curses are whispered about; flashbacks to Lucy's childhood answer some questions while presenting new ones.
Hetty must contend with patriarchy, bureaucracy, and her own unavoidable magnetism towards Lucy as she becomes increasingly confused and made vulnerable by the things that go bump in the night.
Echoing the greats of gothic literature, as well as the works of Sarah Waters, this is another excellent debut of historical fiction.
Here's an outstanding and joyous piece of American historical fiction. Set in the oft-romanticised and tiresomely masculine world of the Wild West, Outlawed is a novel that tells the story of an outlaw gang of women, led by a non-binary character known only as The Kid.
Outlawed is an unabashedly feminist novel that celebrates women's freedom. Similar to The Adventures of China Iron, this is a queer feminist historical novel that celebrates women and non-binary people; it emphasies joy and freedom rather than decrying the sexist state of the world.
Outlawed follows the story of Ada, daughter of a midwife who fails to get pregnant herself. Soon, she is ostracised and sent to a convent, from which she escapes, only to fall in with the Hole in the Wall gang.
Ada's story is tragic and uplifting in equal measure, with the gang itself being a true inspiration to readers looking for some fun and adventure in their historical novels.