Women in Translation Month is a wonderful chance to celebrate, cherish, and discover the incredible women in translation from around the world whose visionary literature has the power to change the artistic landscape of not just their home countries, but the world at large. These women in translation hail from every corner of the globe, from Sweden to Argentina, to Japan via the Middle East. They have grown up, and written literature about, countries where women are not given equal opportunities. They are feminists, powerful people, genius writers and world-builders. And here are some of the best of them from 2019. Eleven fantastic books by eleven fantastic women in translation who have all been released this year. If you want to enjoy Women in Translation Month while still staying up-to-date with the best of women in translation, allow us to assist you with this list of incredible women authors.
Read More: 9 Transgender Stories by Trans Writers
The Wind that Lays Waste by Selva Almada
Translated from the Spanish by Chris Andrews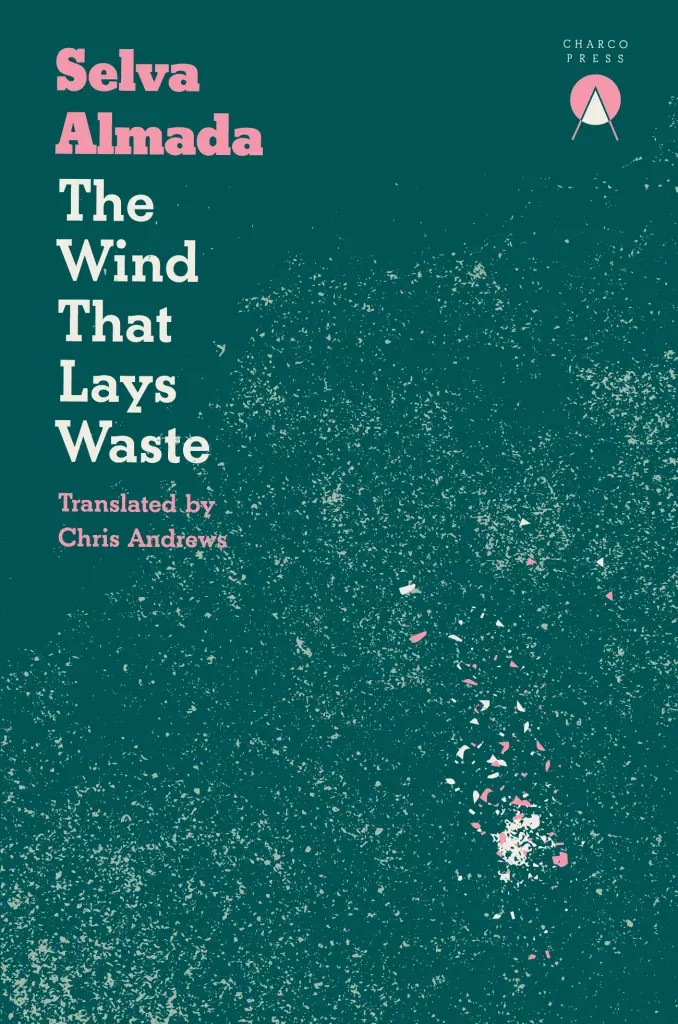 "The Wind That Lays Waste is the book that I'll be keeping in my back pocket to pull out when I inevitably find myself less than charmed by whatever I'm reading next. It'll be my comfort blanket. Like other books that have changed me on some ethical level – books like Ishiguro's An Artist of the Floating World and Jung Chang's Wild Swans – it'll be one that I reach for time and time again. The Wind That Lays Waste is a tale of morality presented from two dark extremes, both of which come from a place of fear and loneliness, and both of which have the power to deeply harm, restrict, and restrain. It's a ripping yarn at its simplest, and a deep well of moral philosophy at its most complex. Whatever you take from this book, it'll change you."
(Taken from our review of the book. Read the full review here.)
Tokyo Ueno Station by Yu Miri
Translated from the Japanese by Morgan Giles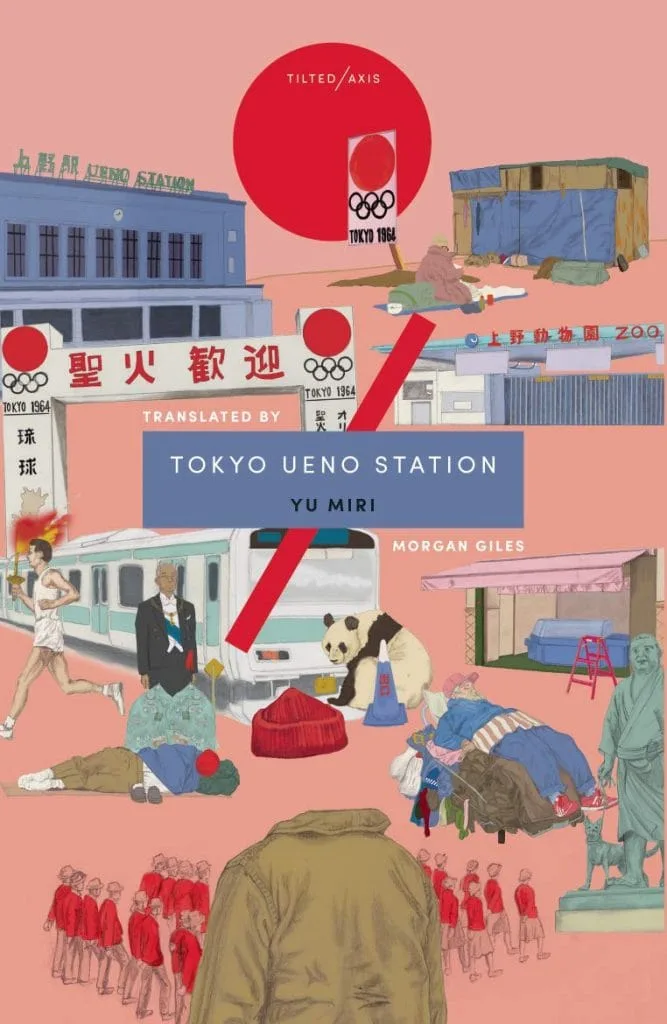 "This is one of those rare skinny books that will be kept tucked into the jacket pockets of readers, kept close to their hearts, ready to be re-read on a rainy afternoon or a stroll through the park. Tokyo Ueno Station serves as a reminder that every human is just that: human. It is a tragically honest heart-on-sleeve examination and declaration of the sorrows of modern capitalist life, and more than anything it is a wonderfully written, spectacularly translated piece of fiction, and already guaranteed to be one of the literary highlights of 2019."
(Taken from our review of the book. Read the full review here.)
The Faculty of Dreams by Sara Stridsberg
Translated from the Swedish by Deborah Bragan-Turner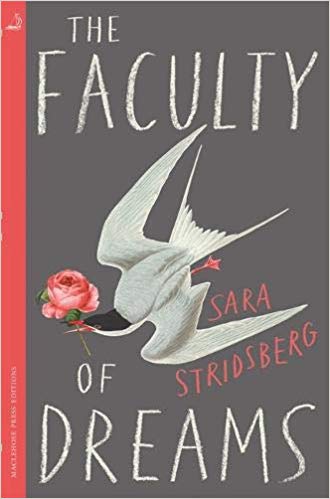 "Solanas feels as though women serve as little more than window-dressing in the eyes of the sickening patriarchy. She is the quintessential radical feminist, prepared to give a man her body because flesh is meaningless, but refuses to sacrifice her mind and her art to anyone. I felt myself fall truly in love with her as the story progressed, something which I'm sure would have sickened and saddened her, if she would have even cared at all. As a reader, I don't often find myself loving a character in this way. But I deeply loved Valerie Solanas and The Faculty of Dreams."
(Taken from our review of the book. Read the full review here.)
Mouthful of Birds by Samanta Schweblin
Translated from the Spanish by Megan McDowell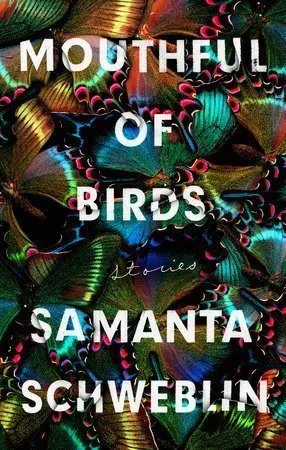 "hese stories are the things you can't unsee. They tell you things you didn't want to know, and perhaps are better off now knowing, or perhaps not. They demand pause for thought, to unpack their meaning or simply to appreciate them. Fans of Schweblin's novel Fever Dream will love it but this is also a perfect starting point for anyone who's curious about short stories or surrealism. I don't wish to count my chickens, but Mouthful of Birds might already by the defining short story collection of 2019, and to arrive so early on, well, that's a real kindness."
(Taken from our review of the book. You can read the full review here.)
Flowers of Mold by Seong-nan Ha
Translated from the Korean by Janet Hong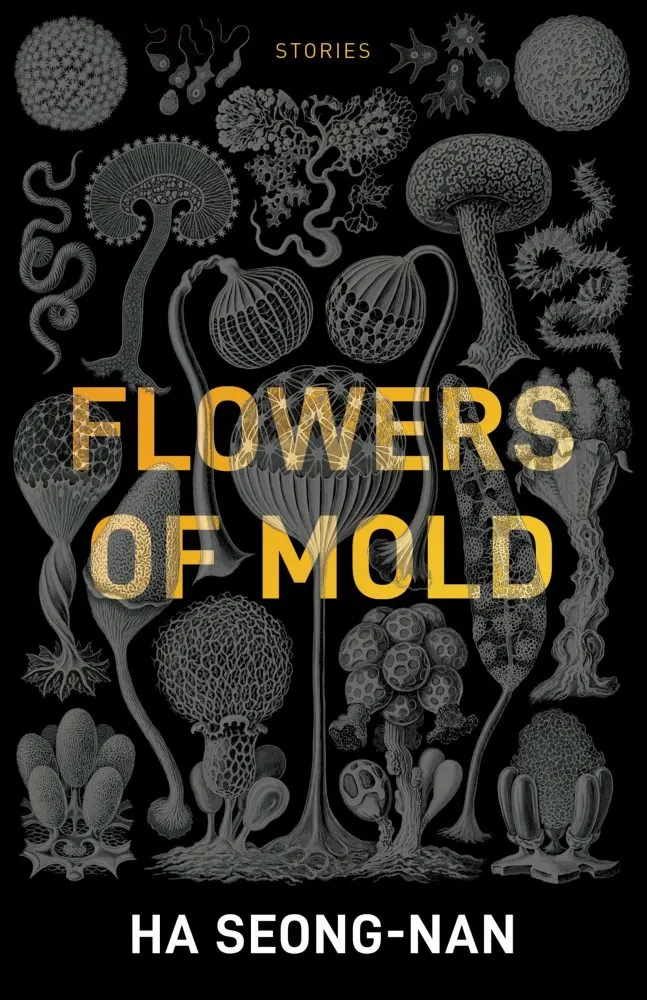 "To say too much about these stories, to analyse and study them, is to lose something. It's better to sit quiet and let them wash over you. They're odd, and they know you. If you open yourself up to them, let them worm their way down your spine, you may struggle to sleep and you may find yourself turning your head twice as you walk down a lonely corridor, but it's all worth it to experience tales of this gravity. Flowers of Mold is unhinged just enough to make an uncomfortable noise as it opens up and all its demons spill out. Here is, undoubtedly, one of the best translated short story collections of 2019."
(Taken from our review of the book. Read the full review here.)
The Ten Loves of Nishino by Hiromi Kawakami
Translated from the Japanese by Allison Markin Powell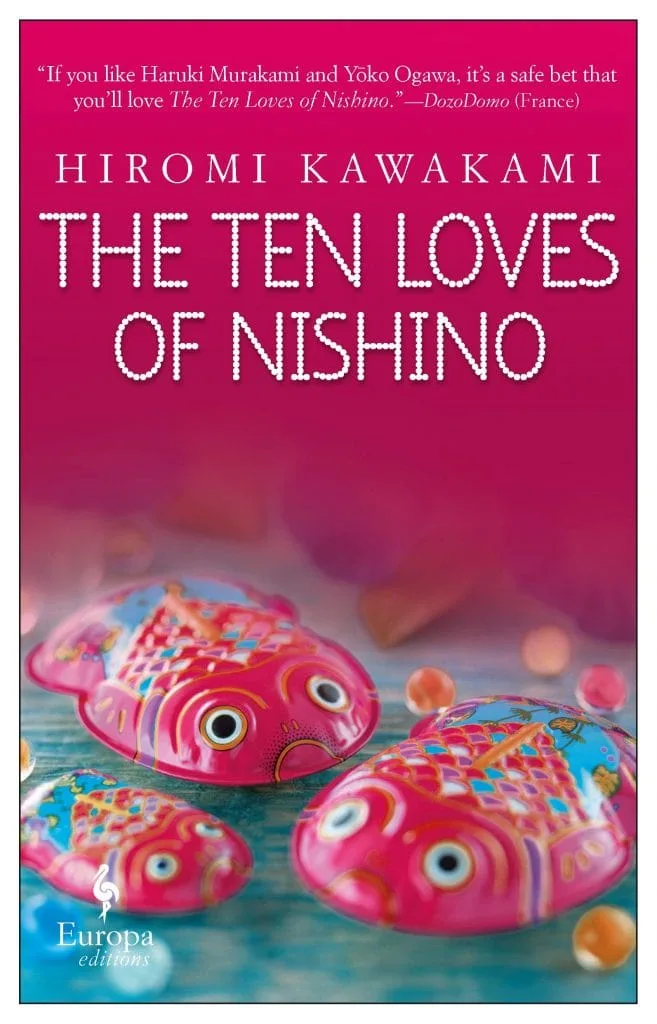 "In The Ten Loves of Nishino, Kawakami, with the aid of the fantastically clever translation powers of Allison Markin Powell, has attempted to capture every possible kind of woman, lover, and partner. It's cynical, perhaps, to bottle love – to compartmentalise it in ten equally-sized stories about ten radically different yet eerily similar women, yet if we place ourselves in the shoes on Nishino, we see how many kinds of love we might experience in our lifetime. It's a book that shows how love is very recognisable, but equally unknowable.
In Nishino himself, Kawakami, through move after deft move, has crafted a personality we cannot quite describe. No matter how much time we spend with him, and how many pairs of eyes we see him through, we never really know him. It's a testament to the beauty of change – to how much we all grow and shift and evolve throughout our lives. It also warns us of how tricky love can be, when to know someone can be so difficult. There's the potential for endless fascination and exploration with this book. It begs for multiple reads and teases the reader with the strangeness of love and life."
(Taken from our review of the book. Read the full review here.)
A Nail, A Rose by Madeleine Bourdouxhe
Translated from the French by Faith Evans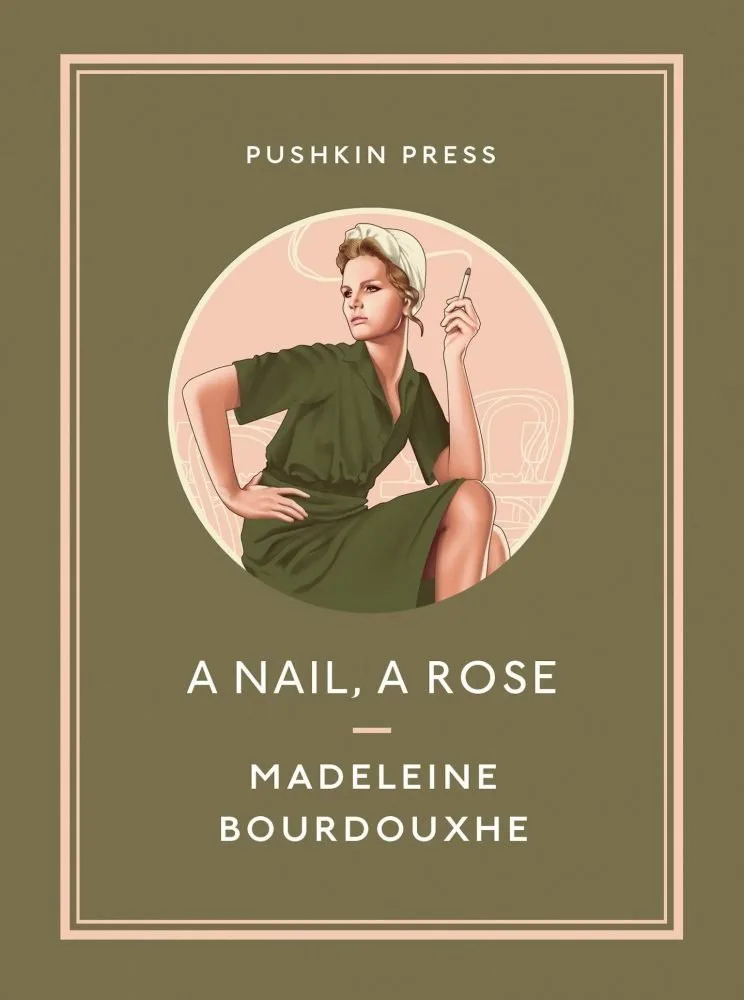 "Each of the stories in this wondrous collection is concerned – in some way or form – with putting a spotlight on the abusive, suppressive, pathetic, and radical behaviour of the patriarchy. This is all done with absolute success through inventive, succinct, perfectly-paced, eerily surreal, and painfully vivid storytelling talent. I hope I speak for every feminist reader in the 21st century when I say that I couldn't be more grateful to Faith Evans for reinvigorating the life and works of this incredible writer; a woman of verve, gumption, absolute command, and power. I look forward to reading everything else that Bourdouxhe ever had to offer, and rediscovering her in a new century. A Nail, A Rose is a must-read."
(Taken from our review of the book. Read the full review here.)
Celestial Bodies by Jokha Alharthi
Translated from the Arabic by Marilyn Booth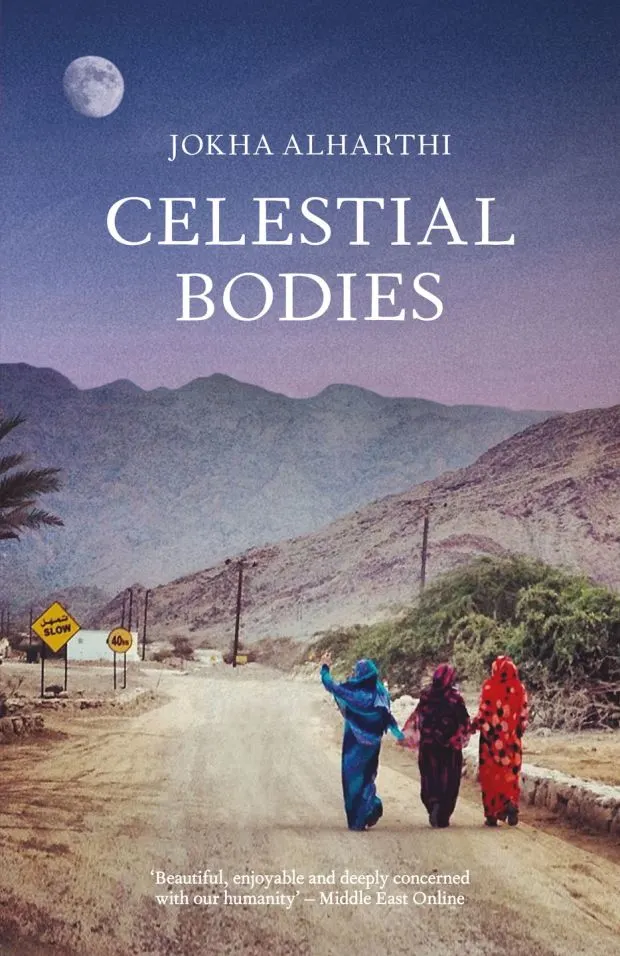 "The importance by Sandstone Press, the Man Booker Prize, and the world of translated literature at large to give more than just a chance, but in fact a great new stage, to Arab literature, cannot be understated. This is a tremendous year for fiction from the Middle East. At a time when Islamophobia is worsening, when political strife is becoming more bloody and blind, to have a light being shone on great Arab literature is heart-warming. It gives hope, as the arts often do during darker times.
Celestial Bodies, right now, is at the centre of that literary stage, and I'm glad it is. The book is a teacher to the readers of the West about life in Oman today. It is full of wonderful insights into Omani traditions, superstitions, and beliefs ("the newborn's … fingernails which were not allowed to be clipped lest she becomes a thief in her future life"). There is so much that this book can do to educate us and allow us to enjoy Arab literature."
(Taken from our review of the book. Read the full review here.)
Arid Dreams by Duanwad Pimwana
Translated from the Thai by Mui Poopoksakul
"The collection also flows incredibly well; often with short stories, you can be starkly torn from one story you didn't want to leave and thrown into another where you don't care about the characters as much – this can be frustrating. However, with Arid Dreams, you genuinely believe that these characters are from the same world, both physically and mentally, and never for a moment is it jarring, making for an honest-to-god page-turner. "We coexisted in close proximity on this planet. Nevertheless, we led a solitary existence." I really hope we all get to read more of Pinwana in the future."
(Taken from our review of the book. Read the full review here.)
Thirteen Months of Sunrise by Rania Mamoun
Translated from the Arabic by Elisabeth Jaquette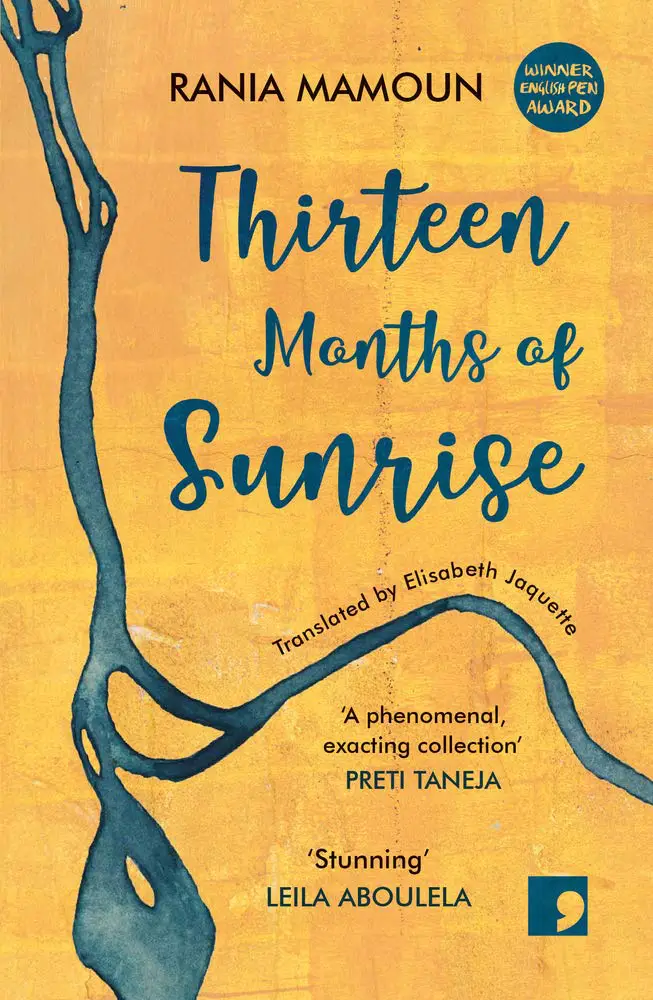 "Thirteen Months of Sunrise will have you witnessing everything from fleeting love, bonded by shared knowledge and culture, to death and those things left unsaid. Like these stories, life, and that of those around you, is fleeting and must be cherished.
Anyone looking for a short read that will leave them feeling like they've truly experienced the life of another, or wishes to immerse themselves in a culture and voice that really should be more explored, then Thirteen Months of Sunrise is a perfect choice."
(Taken from our review of the book. Read the full review here.)
The Memory Police by Yoko Ogawa
Translated from the Japanese by Stephen Snyder
This last one is cheating a little bit. The book is not official out until the end of August, and therefore the end of Women in Translation Month. But what a way to finish the month! Yoko Ogawa is a legend of contemporary Japanese literature, and one of our favourite Japanese women in translation. We have been excited for The Memory Police since last year, and to have it here at last is nothing less than thrilling. So, we had to include it on our list for that reason. The book is a treatise on the importance of memory and holding on to the things that are important. It's a sharply political semi-dystopian book in the vein of Nineteen Eighty-Four, and it should not be missed when it's released at the end of Women in Translation Month.
(The book has since been released, and here is our review!)
For more wonderful women writers this month, check out our favourite East Asian writers.