It's difficult to know where to start with talking about trans rights, gender dysphoria, and the politics behind transgender stories, other than to simply say that trans people need all the help and support that they can get. Understanding your own dysphoria and deciding on the next step can be confusing, frightening, and lonely. And something that can help is reading transgender stories and transgender fiction, or the biographies of people and their real-life experiences with coming out as trans and then going through their own transition. We all like to know that we're not alone, and that our experiences have been shared by others (if in their own way).
And so, to that end, here are nine books. Some are transgender fiction (or tg fiction); others are transgender stories of real-life experiences. One is a wonderful comic book by an even more wonderful trans writer. We hope that these tg stories will help you, if you're looking for a little support, knowledge, or comfort.
Disclaimer: I, the writer, am a cisgender white man. I deal with occasional moments of anxiety that might be considered dysphoric, and I often feel more comfortable aligning myself as non-binary. But I'm not, really. I identify as male and I suffer a little self-hatred as a result. But I mention all of this here for the sake of transparency. I am not transgender, but I am an ally who wants to do his part in supporting trans writers and all transgender people. But I do not and cannot speak for trans people.
If you want to support vulnerable trans people in the UK, consider donating to Mermaids.
Yes, You Are Trans Enough by Mia Violet
Mia Violet is a wonderful writer and blogger, and a vital voice in the transgender community. Her book, Yes, You Are Trans Enough, is a vindication of the rights of trans people. It has been cherished and praised by members of the trans community as one of the most valuable and empathetic tg stories in print right now.
In her book, Mia recounts, with honest and in detail, her own personal experiences with coming out as trans and growing to understand and love herself. It also widens its scope to tackle misinformation, as well as the narratives that trans people are often left to suffer at the hands of biased and lazy media bodies. Uplifting and scathing in equal measure, Yes, You Are Trans Enough is ultimately a validating celebration of trans people and transgender stories, peppered with grounding and sobering warnings about the dangers of toxic narratives in the media.
Uncomfortable Labels by Laura Kate Dale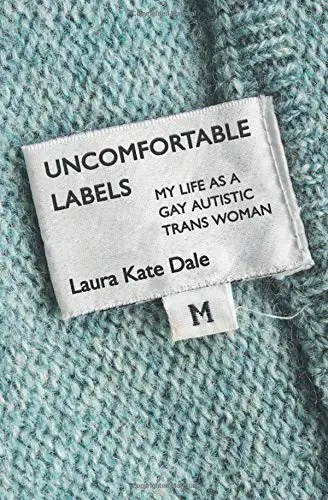 The full title of Laura Kate Dale's book is Uncomfortable Labels: My Life as a Gay Autistic Trans Woman. It's a small book that covers a broad range of issues and experiences. Laura Kate Dale is a UK-based video game critic, enormously successful and beloved within her community. She is also a trans woman who has lived her life with autism and the struggles and discomforts that come with it.
In this incredible memoir – one which toes the line between being personal and being factual – Dale calls on her own personal experiences with coming out as trans, as well as a wealth of facts and data regarding gender dysphoria, mental health issues, autistic spectrum disorder, and more in order to provide readers with an informed, comforting, enlightening, narrative. For readers who are not trans, there is so much to learn here. And for those who are, I hope that you find a connection with this most personal and informative of tg stories and your own personal story.
Read our full review of Uncomfortable Labels here!
Whipping Girl by Julia Serano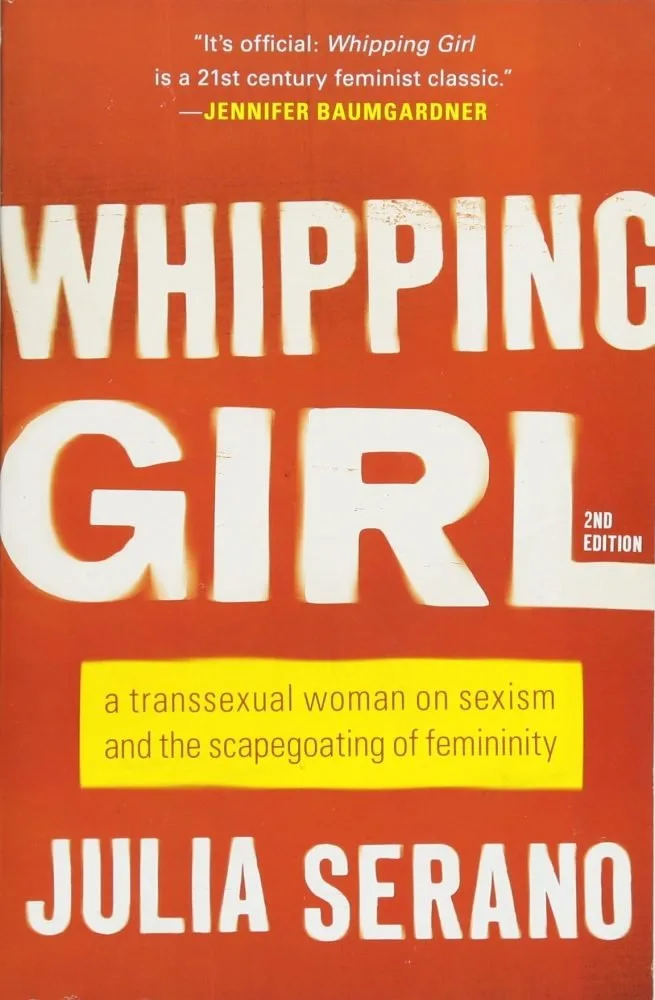 This is perhaps one of the most famous and most celebrated tg stories around. A lot of the tg fiction and non-fiction we mention here has been published within the last year or two. Whipping Girl, however, has had a little more time to sink into the public discourse. Published almost five years ago, this book has been repeatedly hailed as the definitive book on trans people, their experiences and their shared narrative.
Whipping Girl is a transgender manifesto that comes at transgender issues from a personal, social, and biological angle (author Julia Serano being both an activist and a biologist in her ordinary life). It's a treatise that stands for intersectional feminism and rights for trans people. It's a guidebook, a friend, and a teacher for all, trans or not.
Not Just a Tomboy by Caspar J. Baldwin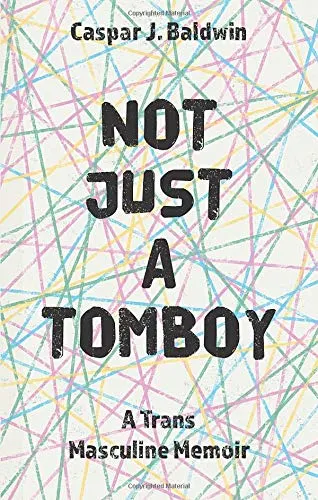 This is a narrative that explores coming out as trans across decades, from the 90s to now. Not Just a Tomboy examines how the social discourse, conversation, and media coverage surrounding transgender visibility has evolved over the years, all the while remaining entirely intimate and introspective.
Most tg stories have the effect of being comforting and supportive, whether that's intentional or not (though it usually is), and Baldwin's tale is no different. Tracing his life experiences from childhood, through his teen years, and into adulthood, it goes a long way in supporting the vital understanding that gender dysphoria and being trans has no age limit.
Read More: 7 Books to Help with Your Mental Health
Lumberjanes: The Infernal Compass by Lilah Sturges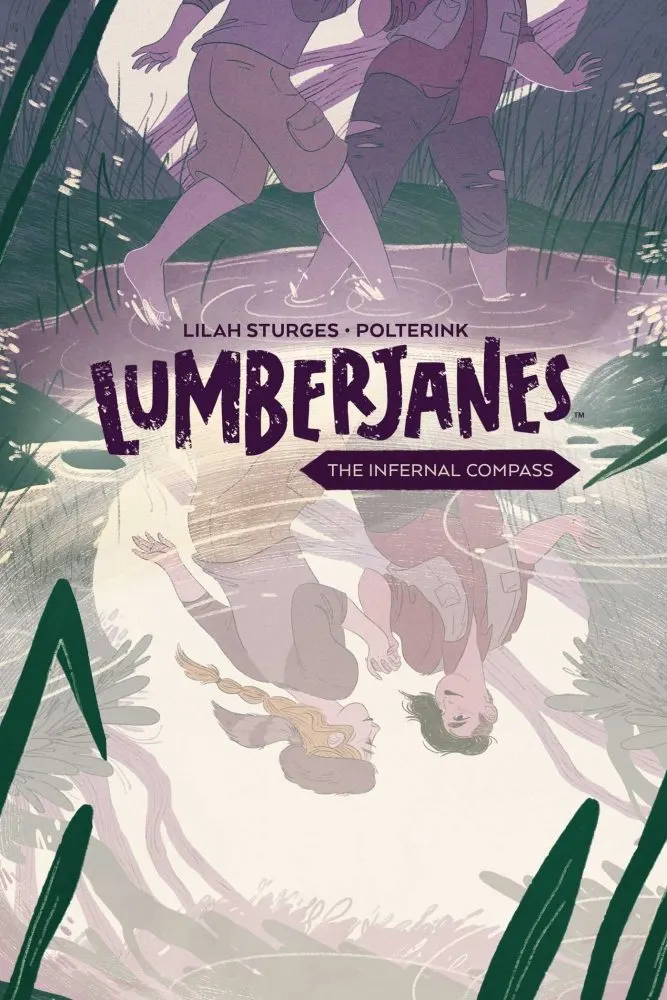 So, Lumberjanes was originally the invention of the delightful writer and editor Shannon Watters. It's a comic book series about a group of campers who go on adventures little and big, dealing all the while with strange and supernatural happenings. It's a delight, always. But Lumberjanes: The Infernal Compass is something special, carrying the title of being the first full-length graphic novel of the Lumberjanes canon. And this particular book is written by beloved trans writer Lilah Sturges, a woman who positively and jovially supports her fellow members of the trans community constantly and with so much pure love. While this isn't, strictly speaking, transgender fiction, it is fiction written by a trans writer. And we need to see more and more of that, especially in the world of comic books.
Trans Like Me by CN Lester
CN Lester is a genderqueer writer, journalist, and classical music singer/songwriter. In short, they are a powerhouse of artistic talent, activist strength, and a vital voice in the transgender and non-binary communities. Trans Like Me's subtitle, A Journey for All of Us, is vital in espousing their message that this is a book for everyone: trans people, non-binary and genderqueer people, allies, supporters, family members, and those who simply want to understand.
In Trans Like Me, Lester is opening up the transgender discourse, pulling it apart and looking at it from all angles. They discuss activism and the media, provide personal and detail tg stories, and educate readers with vital facts and unbiased information. This is the book that can perhaps most help those who want to understand the conversation surrounding trans rights and the very existence of trans and genderqueer people, especially if they are not trans themselves.
Tranny by Laura Jane Grace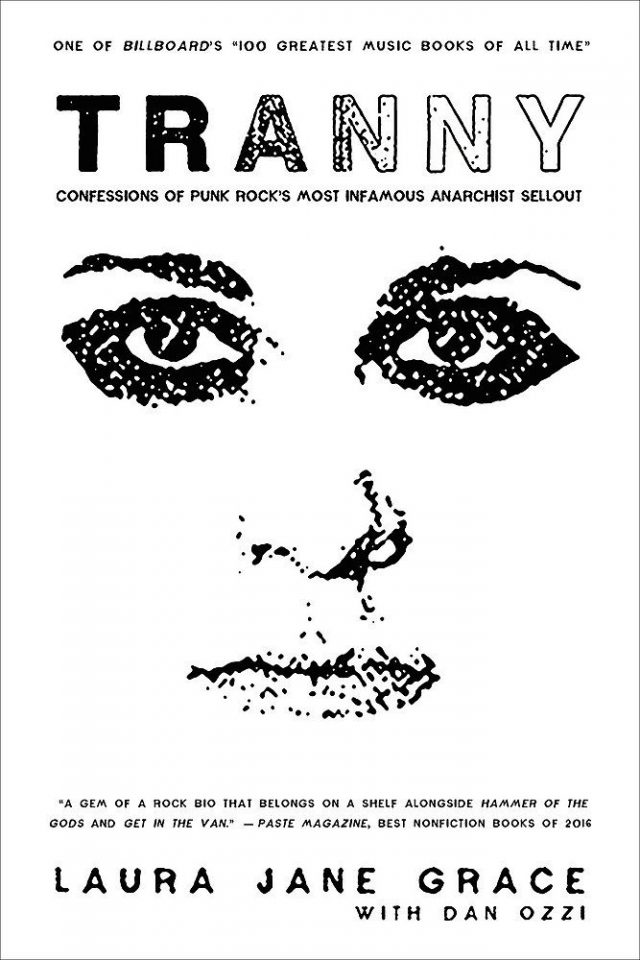 If I might speak personally for a moment, it was Laura Jane Grace's story which first brought to light, for me, the modern experiences of transgender people. It was one of the first transgender stories I personally paid attention to. I had been a huge fan of her punk band Against Me! for years before Grace came out as trans. When she did, her band and her fans showered her with love and support, as did her wife. Grace's hidden truth about her gender dysphoria had been tucked into lyrics in her songs for years. Once she was out, though, she wrote the band's magnum opus: Transgender Dysphoria Blues.
Fast forward a few years and the publication of Tranny: Confessions of Punk Rock's Most Infamous Anarchist Sellout. The word 'tranny' is certainly not a favourite one these days, but perhaps you can chalk this up to a minority member of society (a punk rock star, no less) turning a slur back on the world. The book itself is a pacey, raw, energetic, engaging thrill-ride.
Trans Mission by Alex Bertie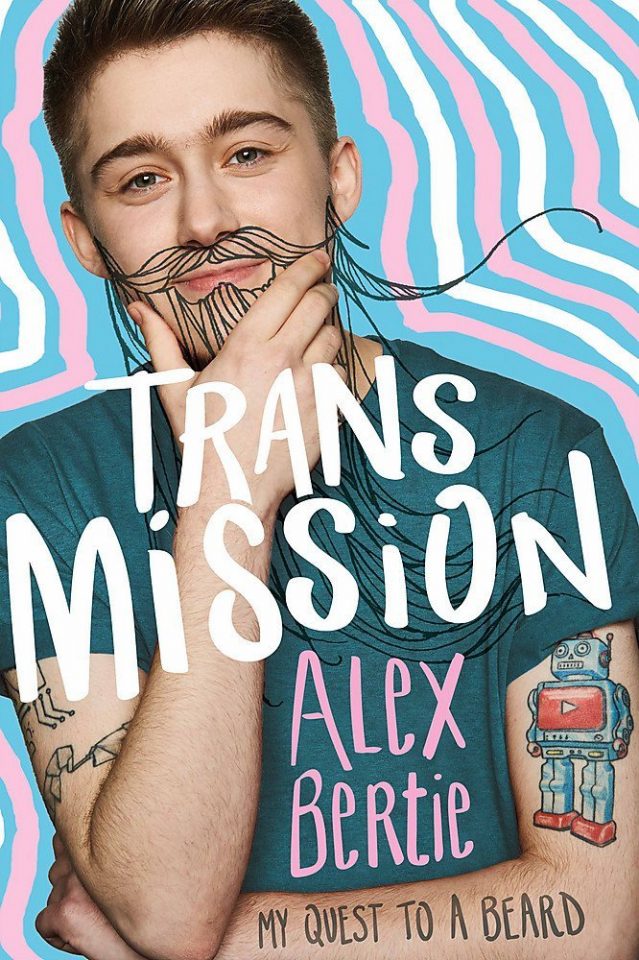 First things first: we have to pause for a second to admire this fantastic pun of a title. All right. Now to what this book is. Trans Mission: My Quest to a Beard is the personal biography of a ftm transgender person who understood what he was at the age of 15 and would then set out on a trans mission to become in the public eye what he always was inside.
Alex's story is full of sardonic wit and real laugh-out-loud moments. Even its cover lets you know that Alex is coming at his story from a positive angle, which is a colossal breath of fresh air. Of course, nobody could be confused by why so many transgender stories are serious and often sorrowful – trans people fight simply for their right to exist and be seen right across the globe – but still, having a more happy, positive, jovial tone really encourages Alex's trans readers to celebrate being trans.
Read More: The Best Books by Women in Translation 2019
If I Was Your Girl by Meredith Russo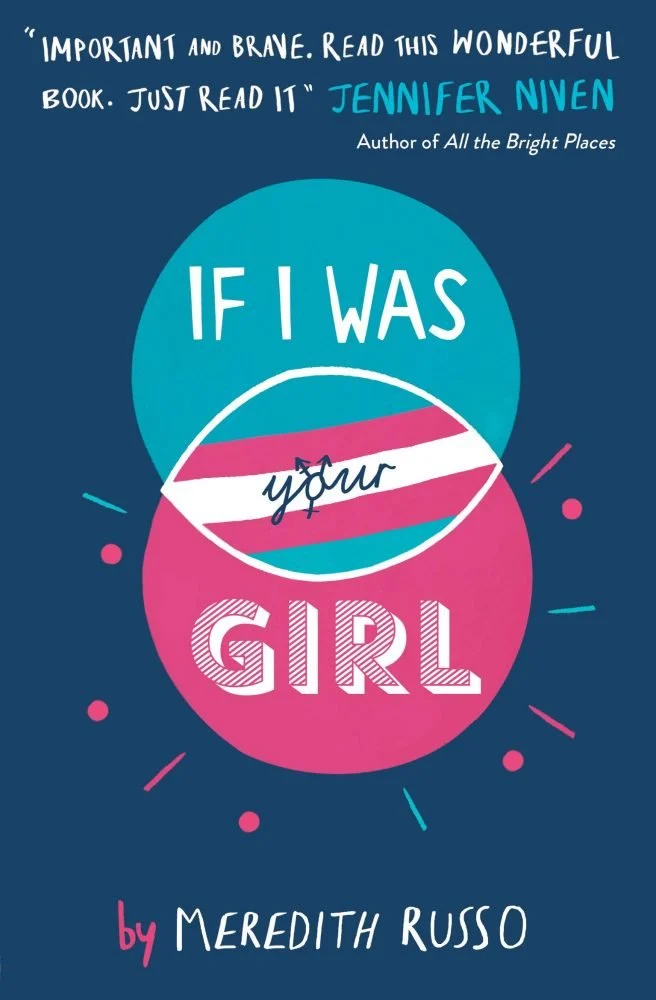 There's an uplifting amount of transgender fiction being published right now, but so much of it is written by non-trans writers. And while this writer doesn't see a problem with that, it does mean that the author isn't necessarily speaking from a place of personal experience. And so, we have chosen to include a piece of tg fiction specifically written by a transgender writer.
Meredith Russo's novel, If I Was Your Girl, is a joyous narrative piece of transgender fiction that puts the focus on not being a tragedy. So much trans representation in fiction brings the trans character's story to a tragic ending, which is not the kind of narrative we want to be engrained in the public discourse. That's why this particular piece of tg fiction is so important. It's a TA trans novel written by a trans author that is full of hope. It's detailed, full of highs and lows, but it reminds its trans readers that their own ending can and should be a happy one, making this one of the most vital pieces of transgender fiction, and will go down as one of the great transgender stories.