Lesbian authors are paving the way when it comes to genre and boundary pushing, writing dark and toxic love stories and unlikeable women protagonists.
When looking at lesbian novels and the art put out by lesbian authors, you see the darkest kinds of gothic fiction, as well as the brightest dedications to love and kindness.
Whatever genre you love, from historical fiction to tales of sea monsters, and love crossing time and space there's something for you here.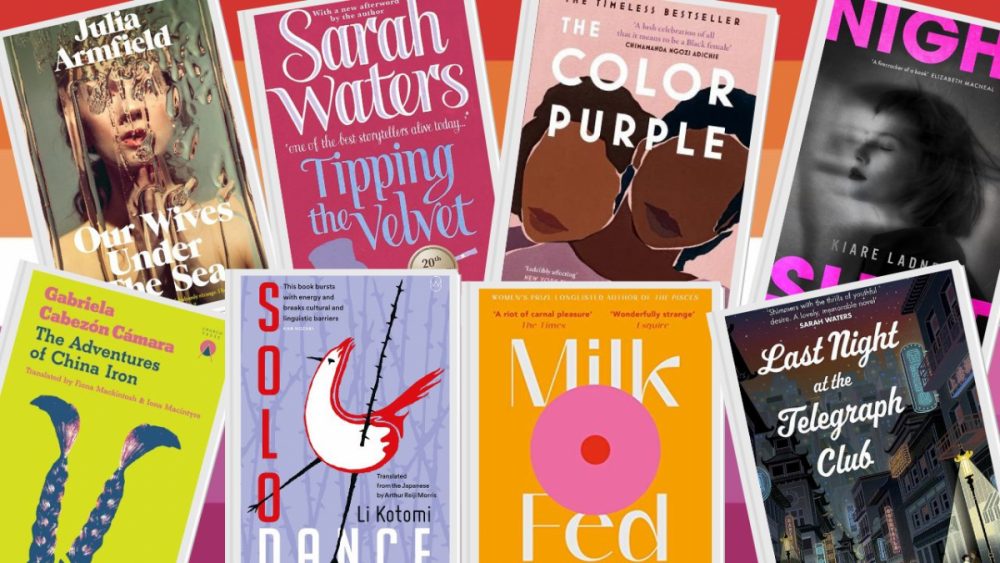 Essential Lesbian Novels
Some of these lesbian novels are dark and twisted; others are celebrations of queer love in the face of patriarchy. Some are in translation from other languages; others are forging new paths for well-trodden genres.
What unites them all is their sheer quality. These are essential lesbian novels by some of the best women writers of today.
Our Wives Under the Sea by Julia Armfield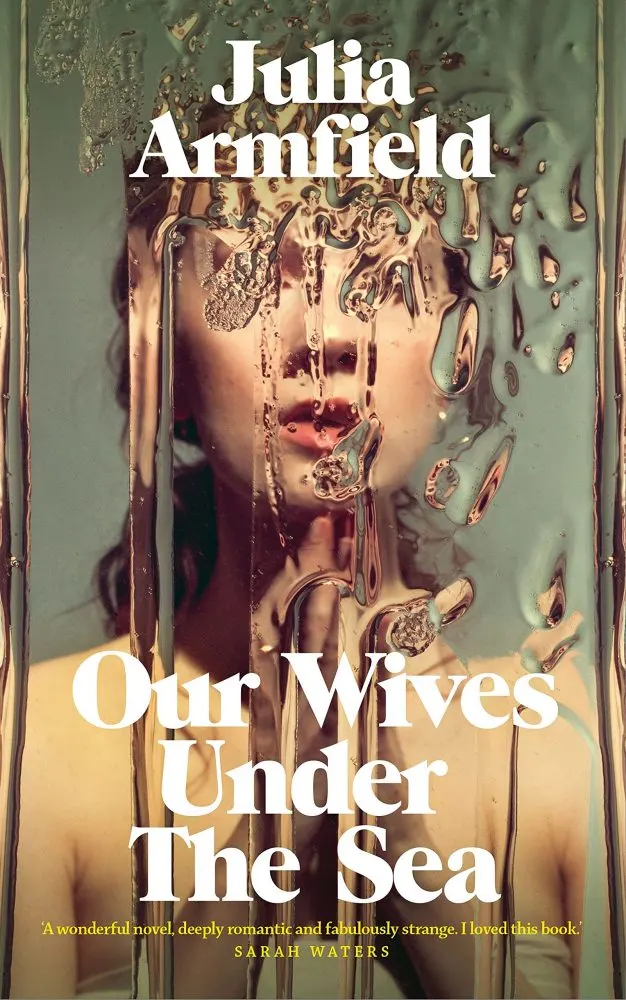 Julia Armfield made an enormous splash with her debut short story collection, Salt Slow. When she followed that with a staggering work of modern gothic fiction in Our Wives Under the Sea it quickly became clear how special her writing really is.
Our Wives Under the Sea is a gothic tale told from two perspectives; and one that explores the concepts of loss and grief from a frighteningly original angle.
Miri's wife Leah set out on an expedition to the bottom of the sea in a cramped submarine. What should have been weeks turned to months, and when Leah eventually returned, she was different.
Leah's chapters blend the Lovecraftian with the Kafkaesque as we sink slowly with her, and we see what's down there beneath everything.
Miri's chapters follow her as she tries to live with, and fails to care for, the returned and broken Leah. A new Leah who barely speaks and behaves in strange and frightening ways.
Miri is grieving the loss of her wife, confronted with the fact that whatever has returned is not Leah.
This is a lesbian novel that forces the reader to confront the idea of grief and how it might present itself. It's a tale of love and loss and loneliness and isolation. A truly original gothic novel.
Watch our full video review of Our Wives Under the Sea
Milk Fed by Melissa Broder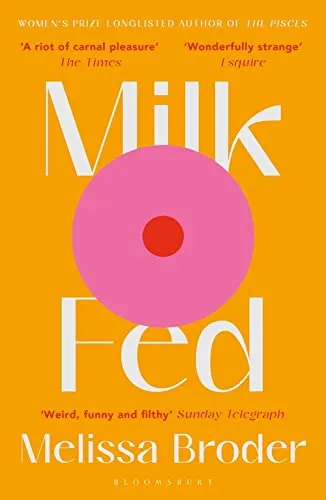 Melissa Broder leads the charge of unlikeable protagonists and difficult characters, especially amongst women writers.
Historically, men are allowed to be unlikeable. Nobody bats an eye when male characters behave in an unlikeable way; and yet Melissa Broder stirs up a lot of ill feelings in certain readers by simply making her women complex, broken, selfish, distant, and difficult.
After the success of The Pisces, she brought us Milk Fed, one of the most daring and original lesbian novels of the last few years.
Milk Fed's protagonist is Rachel, a young Jewish woman from New Jersey who lives in LA and works at a talent agency while spending her nights doing stand-up comedy.
Rachel has a lot of mummy issues that have instilled in her a lifelong and crippling obsession with calorie counting and weight watching.
Soon, Rachel meets Miriam: an overweight orthodox Jewish woman who loves food and loves her family. She is everything Rachel isn't, and she soon becomes an unhealthy obsession for Rachel.
Rachel lusts after Miriam, is inspired by her attitude towards life, and builds fantasies of sexual desire around her.
Milk Fed is one of the most daring and exciting lesbian novels of recent years.
Watch our full video review of Milk Fed
Solo Dance by Li Kotomi
Translated from the Japanese by Arthur Reiji Morris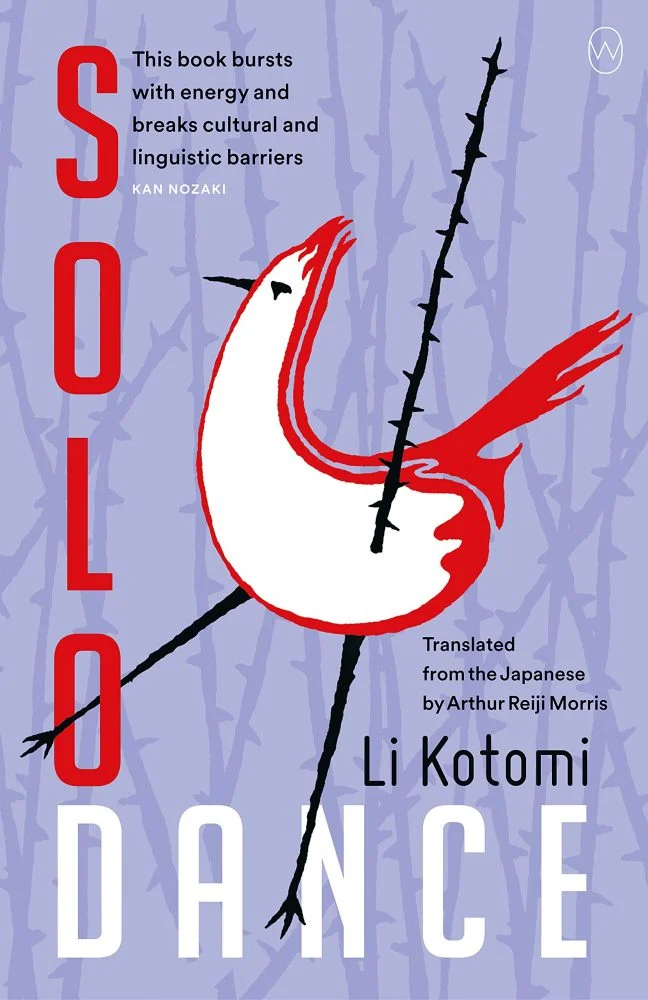 Few lesbian novels hit as hard as Solo Dance. Written by Taiwanese-born, Japan-based author Li Kotomi, Solo Dance follows a similar protagonist. Cho Norie grew up in Taiwan and left for Tokyo to pursue a master's degree, learn the language, and get a job.
However, Norie is horribly depressed, carries heavy trauma, and obsesses over death. She reads the works of novelists who took their own lives and struggles to hide her sexuality for fear of being harassed.
As a child, Norie lost a friend. At university, she suffered abuse. Now, as an adult working a corporate job in Tokyo, she struggles with day-to-day life as a lesbian immigrant in Japan.
If you are a queer person who has ever suffered (or feared) abuse, you will relate strongly to Norie and her experiences. You'll find in her a companion, and perhaps even catharsis through how she struggles and grows and lives.
Solo Dance is not an easy book to read, but it is an extremely rewarding one. It illuminates, especially to cishet readers, the eggshells that LGBTQ+ people walk on every day. It also leans towards hope in the third act, but you have to go through a lot to get there.
Ultimately, queer readers who have faced depression and anxiety will find a friend and a companion in Norie. Solo Dance is one of the best lesbian novels you'll ever read. Thank you, Li Kotomi.
Night Shift by Kiare Ladner
In Night Shift, author Kiare Ladner paints a gritty picture of late-90s London.
Here's one of the grimiest and gnarly lesbian novels you're likely to read; fiercely literary and often bleak, Night Shift will twist you as you grow more and more obsessed with its characters and their lives.
Our protagonist is Meggie, a young woman who presumes herself straight until she falls into an obsessive and unhealthy friendship with sexy Belgian Sabine.
Meggie works night shifts and spends as much of her days as possible with her boyfriend, Graham, but Sabine steadily shows Meggie a different side of London, work, and life.
And Meggie is happy to go along for the ride as she questions and explores her sexuality.
Sabine represents possibility, mystery, new experiences, and a new way for Meggie to spend her days. She is intoxicating and illuminating. She is everything Meggie didn't know she wanted to be, could be, and might yet be.
Night Shift is one of the harshest, raw, and punk lesbian novels of today.
Read More: Best Queer Graphic Novels and Manga
The Confessions of Frannie Langton by Sara Collins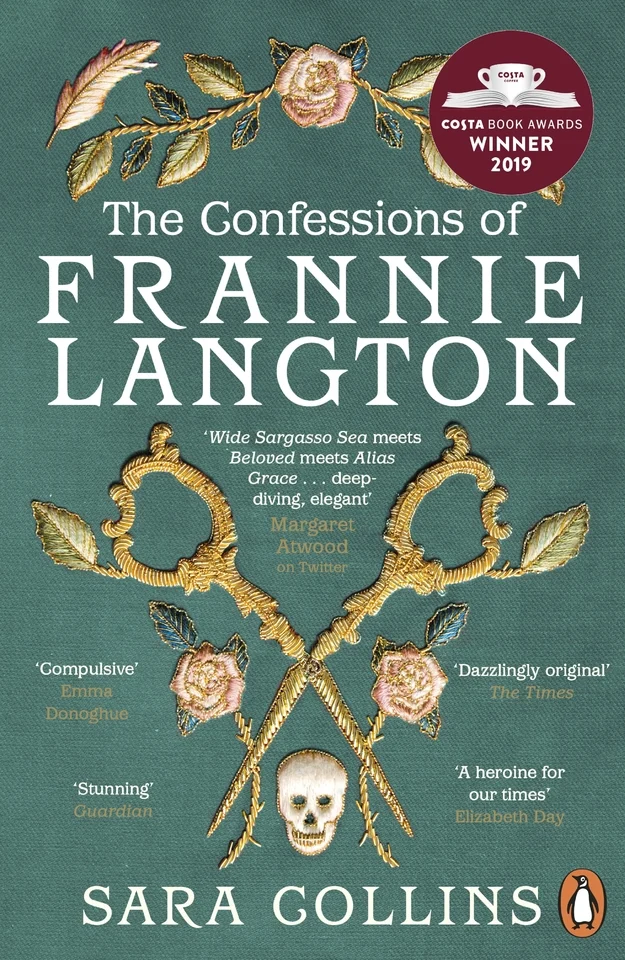 The Confessions of Frannie Langton is one of the boldest and most beautiful lesbian novels.
Sara Collins' debut novel is an homage to the gothic classics while also representing a bright and exciting new direction for the gothic genre as she places a Black lesbian front and centre.
This is a piece of genre fiction that gives readers everything they could want: an enticing mystery, an epic tale of freedom and love, an exciting historical context, an homage to the Brontës, and a tragic lesbian love story led by gothic fiction's first Black female protagonist.
The titular Frannie Langton was born on a plantation in Jamaica, where she learns to read and write. From there, she moves to London and works in the house of a rich couple.
After falling in love with Mrs Benham, however, she is put on trial for her murder.
But did she do it? This is her story; these are the confessions of Frannie Langton.
This is How You Lose the Time War by Amal El-Mohtar and Max Gladstone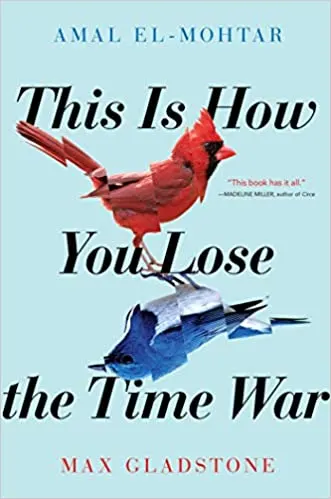 An abstract and beautifully lyrical sapphic love story unfolding through unique letters sent across time and space.
Two rival agents named Red and Blue come from opposite sides of warring factions of a time war and fall in love through the course of this novella.
This is How You Lose the Time War highly poetic and may not be for you if you prefer a structured plot and world-building, but this unstructured approach lends itself well to emphasizing the fractured yearning and tenderness between these two agents.
The co-writing of This is How You Lose the Time War also means that the two agents have very distinct voices and personalities which makes their love all the more endearing.
The Last Night at the Telegraph Club by Malinda Lo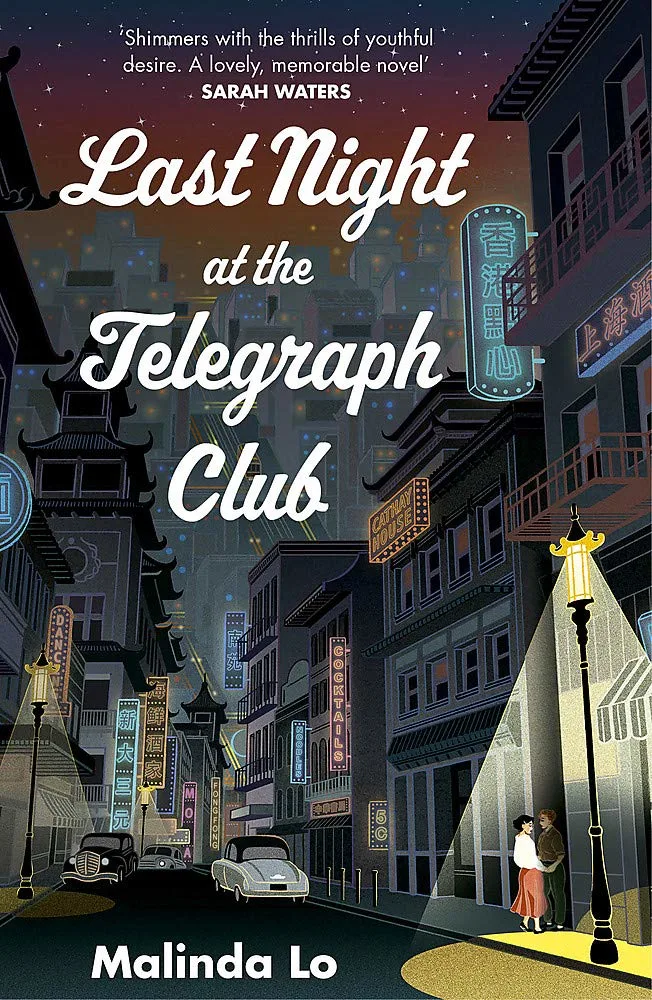 Winner of numerous awards, this beloved poignant lesbian novel is set in San Francisco's Chinatown in 1954, during the Red Scare, when openly exploring queerness isn't an option.
Protagonist Lily secretly gathers photos of women with masculine qualities, is drawn toward 'unfeminine; clothing and interests, and slowly recognises her lesbianism with her budding connection to Kathleen Miller, a white classmate.
Last Night at the Telegraph Club seamlessly incorporates cultural touchstones and places with historic Chinese American significance alongside a beautiful and touching sapphic love story.
The inclusion of Mandarin and Cantonese language in the text with footnote translations was also a nice touch.
The Adventures of China Iron by Gabriela Cabezón Cámara
Translated from the Spanish by Fiona Mackintosh and Iona Macintyre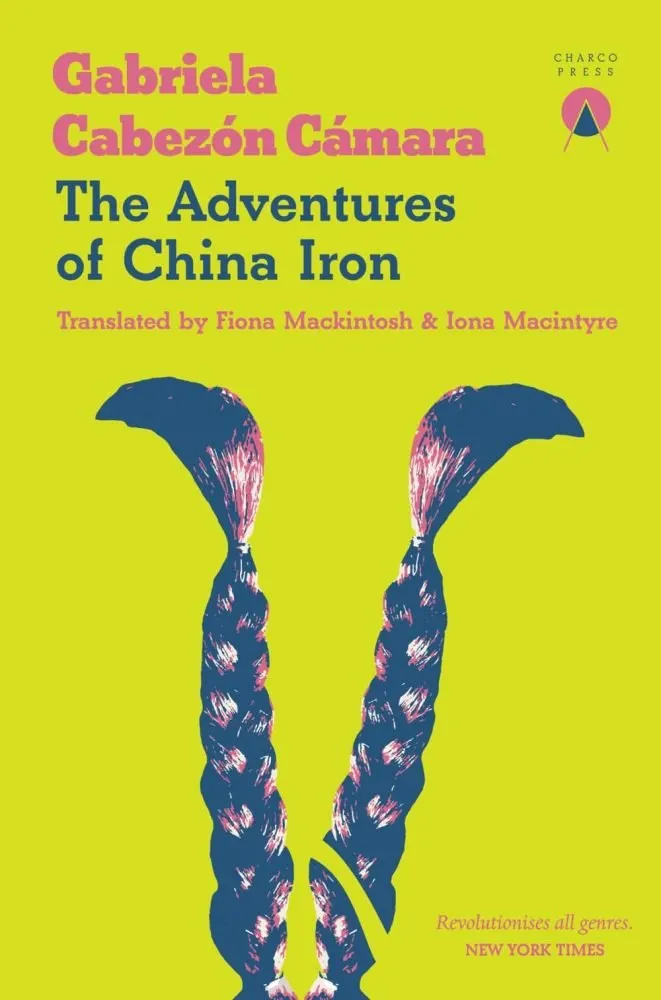 In the great library of lesbian novels, never has there been such a glorious, unshackled celebration of queer love.
The Adventures of China Iron is an Argentinian novel that laughs in the face of patriarchy and heteronormativity. It is a wild and wonderful ride from beginning to end.
The titular China Iron is still young, yet she has seen much tragedy. She was married to and then abandoned by a singer. She gave birth at age fourteen and gave her children up. Now, her story begins anew.
At the novel's outset, China meets Liz, a Scottish woman exploring the plains of Argentina. The two quickly fall deeply in love and head out on a wild journey together.
The Adventures of China Iron celebrates lesbian love, sex, and intimacy. It shrugs off the touch of men and shows the reader just how beautiful and alive queer love is.
Few lesbian novels were written to be guiltlessly enjoyed this much. What a work of art.
Read our full written review of The Adventures of China Iron
The Colour Purple by Alice Walker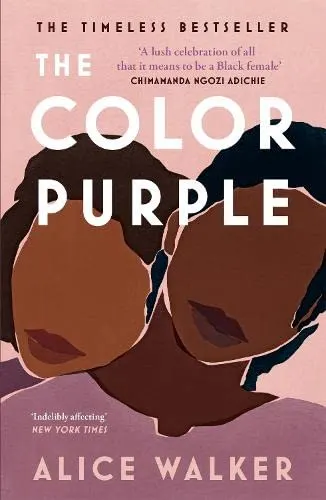 Currently the only work featuring a lesbian relationship written by a woman to win a Pulitzer, this epistolary novel is a true classic that spans twenty years of protagonist Celie's life.
It's a beautifully written and important novel that can be difficult to read at times due to the subject matter, while explicitly a lesbian novel The Color Purple also tackles race, class, gender, sexual assault, domestic abuse, religion, and the South in the early 1900s.
Told through a series of letters to 'God' (and later her sister Nettie in Africa), Celie is fourteen at the beginning of the novel and is being physically and sexually abused by her father — she is desperately trying to protect her sister from a similar fate.
Later we are privy to the events of Celie's abusive forced marriage to 'Mister' and also her developing relationship with Shug, Mister's mistress, who shows her love and intimacy for the first time.
It's a very human book that will definitely stay with you.
Fingersmith by Sarah Waters
One of the most popular Sarah Waters novels for good reason, the twists and turns in this book just don't let up and just when you think you have a handle on what is going on, the rug is pulled from under your feet.
If you have seen Park Chan'Wook's Handmaiden film which is based on Fingersmith and think you will be prepared for the events of this novel don't be fooled, the film deviates from the book in a big way at the end of part one.
This is an addictive read and at no point feels slow despite being a bigger novel. Protagonist Sue Trinder is raised by a group of scam artists in Victorian London and finds herself drafted into a plan to steal a fortune from an unmarried, rich young woman named Maud Lilly.
Things are never as straightforward as they seem, however.
if you enjoy historical fiction or simply want a lesbian novel with endless backstabbing, revenge, and twists then Fingersmith is the one for you.
One Last Stop by Casey McQuiston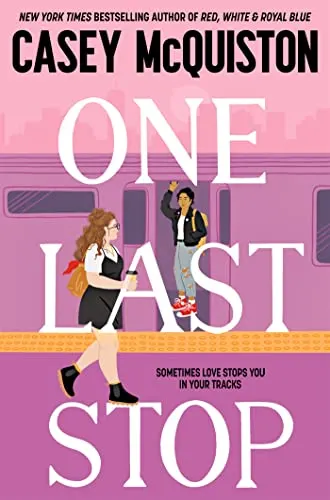 From the author of the highly successful Red, White & Royal Blue, we have another light-hearted and witty romance novel that successfully captures the fizzing energy of meeting someone for the first time and knowing that they are your person.
Unfortunately, when August meets Jane on the subway, it is not a straightforward romance since Jane is displaced in time from the 1970s and August has to help her.
The interesting concept of One Last Stop offers a lot of insight into historic queer culture across the US during the 70s and keeps you hooked as you get more and more invested in a happy ending for these cute lovers.
Tipping the Velvet by Sarah Waters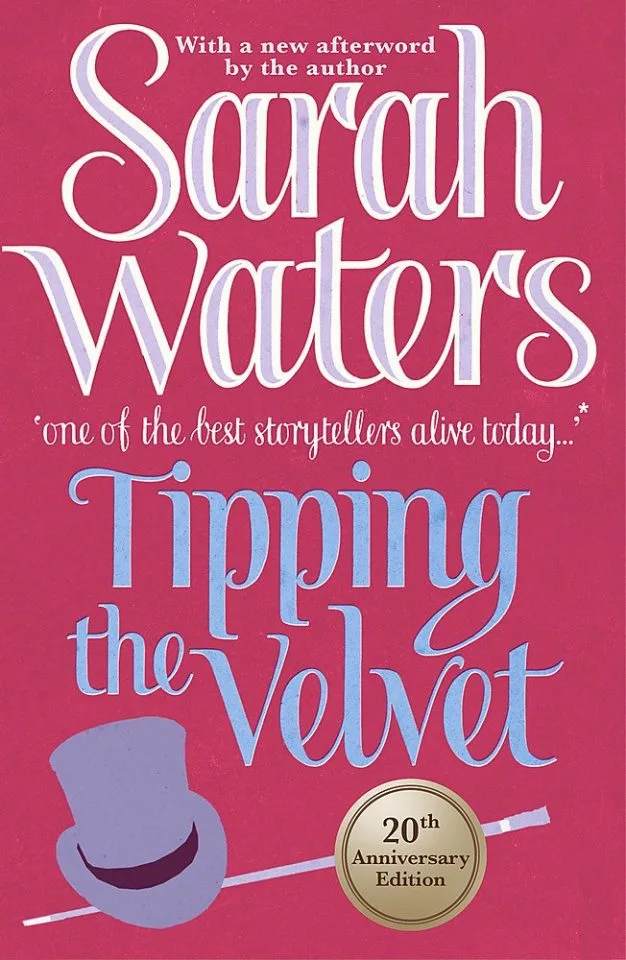 A lesbian book list wouldn't be complete without another offering from Sarah Waters, just as beloved as Fingersmith, Tipping the Velvet is another historical novel set in the late Victorian period.
The setting of this novel is delicious, treating us to an imagined lesbian cabaret underworld as we follow Nancy from the sleepy seaside town of Whistable to London as she pursues her lover Kitty.
This book has a real sense of place, and it's difficult not to be fully present in the world Sarah is creating even if you are not fully invested in the characters who can be unlikeable at times.