Of all the world's literature, the works of Argentine writers represent some of the most punk and political; some of the most diverse, surreal, groundbreaking, and beautiful novels and short stories.
Essential Argentine Novels by Argentine Writers
As a reader, I cannot sing the praises of Argentine writers and Argentine novels enough. These authors have my heart and my soul.
Here is a selection of some of our favourite Argentine writers and the works that have inspired and transformed us. From surreal short story collections to dystopian novels — from narrative non-fiction to allegorical literary fiction, these are some of the best Argentine novels and stories ever written.
Translated by Megan McDowell
The Dangers of Smoking in Bed is a spine-chilling collection of modern gothic short stories. These tales focus around ghosts and hauntings, cults and witches, curses and cursed places.
If you're a fan of horror and gothic fiction, you can't do better than this book from one of the best Argentine writers around.
Take the story Meat, which begins with an Argentinian rock star with a cult following of obsessed teenagers. When he kills himself (in the most brutal fashion) in a hotel room, the media predicts a slew of copycat suicides. Instead, something far darker and stranger follows.
The Well follows a woman who, as a young girl, was taken to a witch by the seaside to watch as her sister and mother had their anxieties exorcised. As an adult with her own crippling anxieties, she and her sister return to the witch only to learn the truth of what happened that day.
One story follows a Beauty and the Beast-inspired story of a curse placed on a neighbourhood of crass and mean people. Another explores the mad sexual desires of young women.
The book's opening story tells the chilling tale of a ghost baby and the woman crushed by the weight of figuring out what it wants.
Bar one exception, every story in this modern gothic collection is set in Buenos Aires and explores the darkest corners of both the city itself and the hearts of its inhabitants.
These stories are often explicitly focussed on the behaviours of women and frequently explore issues of mental health in creative ways.
The imagination on display here is incredible, with the stories of The Dangers of Smoking in Bed leaning on the gothic tropes of hauntings, cults, and witchcraft to tell engrossing modern stories about modern people and their modern problems.
A future classic and one of the best Argentinian books on the shelves.
Things We Lost in the Fire by Mariana Enriquez
Translated by Megan McDowell
Unlike her second collection, The Dangers of Smoking in Bed, Things We Lost in the Fire is a less surreal, more grounded affair. That grounded nature brings it closer to home, makes it more topical in an on-the-nose kind of way.
These Argentinian short stories still remain powerful, horror-filled short stories, oozing with gothic undertones. They are also, however, far more inspired by real-life traumas and behaviours.
Reading this collection and The Dangers of Smoking in Bed back to back really proves why Mariana Enriquez is one of the greatest Argentine writers of our time.
The titular story, Things We Lost in the Fire, is a soul-shuddering feminist tale, full of shock and bite. It begins with a young woman who has been horrifically burned; her face is unfixable, lipless and deformed.
She haunts the subway of Buenos Aires, kissing strangers on the cheek and sharing her story with them, whether they want to hear it or not.
The subway girl, it turns out, was burned by her husband. While she was recovering in hospital, he claimed that she did it to herself, and everyone quickly believes him. When she is able to tell her story, however, he is sent to prison.
Her story inspired more domestic immolation, with boyfriends and husbands burning the women they love. Some die, and so it spreads like an epidemic.
This leads to the women of Buenos Aires fighting back in their own ritualistic way, by lighting bonfires on which they sacrifice themselves.
In the collection's shortest story, No Flesh Over Our Bones, a woman finds an abandoned skull which she quickly becomes obsessed with.
She has become disgusted by her boyfriend, who has put on a little weight. She leaves him, quits eating, and grows fixated on the skull, which she names, as a standard for beauty.
These stories twist topical themes and narratives into strange, yet still upsettingly believably, tales of grotesque behaviour. They are angry, monstrous tales.
Translated by Fiona Mackintosh and Iona Macintyre
In Argentine tradition and literature, the gaucho – ranchers and horsemen – were, and still are, romanticised in much the same that the cowboys are in modern US folklore and stories.
This was most flagrantly epitomised by José Hernández in his great Argentine epic poem El Gaucho Martín Fierro, which told the tale of a gaucho man who defects from the military, forms a brotherly partnership with another man, and eventually settles amongst the Argentine natives.
In The Adventures of China Iron, Gabriela Cabezón Cámara has created a historical novel more daring, more critical, and more liberal – one that is both a retelling of, and a companion to, this classic epic poem.
More importantly, The Adventures of China Iron is a joyously hilarious and thrilling story of sexual discovery and personal freedom.
The Adventures of China Iron is a proudly feminist Argentine novel that, rather than getting angry, laughs in the face of the rigid, conservative, patriarchal status quo, and it cements Gabriela Cabezón Cámara as one of the great Argentine writers.
It's a liberal tale that encourages us, through its characters' actions, to not only embrace change but to make change through the simple act of removing one's fetters and seeking love in all its forms.
It's a transformative adventure, wholly romantic and sublime, at times even supernatural in its message of discovery – both of the self and of the mysterious world.
Though it is certainly not one that ever runs away with its own romantic notions of hedonistic freedom.
There's a darkness riding in the carriage with us, and one that is worth knowing.
Taken from our original review of The adventures of China Iron
Translated by Chris Andrews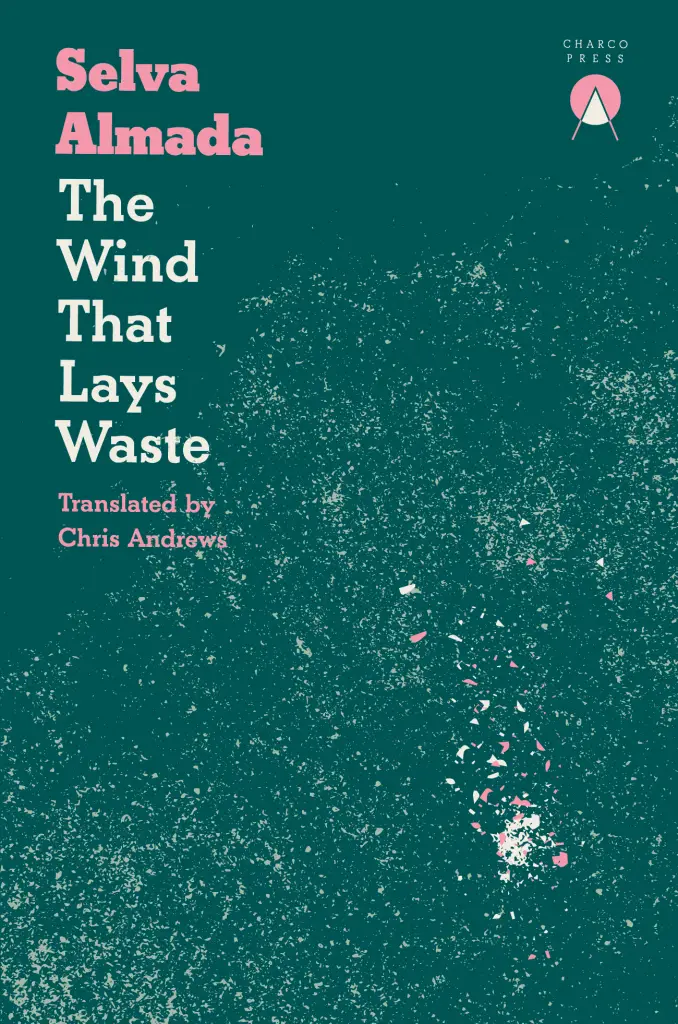 In around one hundred pages, this whip-crack of a novel has the eerie feel of a biblical parable, but one with depths that can be plunged to your heart's content.
With The Wind That Lays Waste, Selva Almada has crafted a story of heroes and villains, with a setting and pace reminiscent of Waiting for Godot, and biting, cutting, rhythmic dialogue that keeps the momentum strong from page one to its almighty conclusion.
This is the kind of book that you read in one sitting, slam shut, take a deep breath, and dive straight back into. It is also a book that has established Almada as a force to be reckoned with amongst Argentine writers.
This slender gem of a novel takes place entirely, aside from a few flashbacks, at the home and workshop of a mechanic – a quiet, withheld, level, and masculine man named Gringo Brauer – out in the rugged countryside of Argentina.
When Reverend Pearson and his teenage daughter Leni, two nomadic evangelists, break down, they seek the help of Brauer to fix their car and offer them somewhere to stay for a day or so.
Pearson takes a spiritual likening to Brauer's assistant, a shy and reserved boy who goes by Tapioca, believing Tapioca to be absolutely pure, in a truly biblical sense.
The novel's bricks and mortar are Brauer and Pearson, two middle-aged men who disagree fundamentally on all aspects of faith: the existence of god, the source of good and evil in the world, and man's purpose in it.
And much of the conflict comes in the form of them butting heads over this topic time and again. Their passive-aggressive banter is stimulating; it has you gritting your teeth and clenching your fists as you read. But there's even more to it, if you're prepared to look.
Taken from our original review of The Wind That Lays Waste
Translated by Annie McDermott
Dead Girls is a very different beast to Almada's previously translated work. While The Wind That Lays Waste was a gripping and theatrical work of philosophical fiction, reminiscent of Waiting for Godot, Dead Girls is a piece of "journalistic fiction", narrated by Almada herself, which chronicles the lives and deaths of three young women who were brutally murdered in 1980s Argentina.
In many ways, Dead Girls is an invitation to share in Almada's anger. If The Wind That Lays Waste wasn't enough to convince you of Almada's power amongst Argentine writers, Dead Girls should do it.
The book takes three cases of femicide, all different but sharing specific traits (the sex of the victim, the country in which it happened, the economic situation of the victim, their age group), and spends 150 pages dissecting the hows and whys of these grim events.
At less than 150 pages, Dead Girls is an afternoon's read, and that afternoon is one that will change you. Much like after experiencing a personal tragedy, you'll walk away from this book with a vivid memory of where you were, how you were feeling, and what the weather was like on the day that you read Dead Girls.
The change that will come about from reading Dead Girls should hopefully be a positive one: one that inspires each reader to fight for change within their own country's gender politics.
As long as women like Andrea, Maria Luisa, and Sarita can be made victims of femicide, there is little fairness in our society.
Taken from our original review of Dead Girls
Translated by Sarah Moses
Tender is the Flesh is a critique of our present and a warning against a possible future. Though it's worth emphasising right now that it is a bleak, gruesome, stomach-churning one from beginning to end.
Living in a world that is either a little to the future of, or a possible parallel to, our own, our protagonist Tejo works at a slaughterhouse which deals exclusively in human meat.
A disease is said to have tainted, and mostly wiped out, most non-human animals, and so came a period known as the Transition, wherein human meat production became an accepted norm across the world.
The humans that are bred for slaughter are not considered people, are referred to as 'heads', and are kept in much the same condition as cattle are today.
Therein lies the book's first clear-cut message: to consider how modern-day battery farming, and meat and dairy production, treats non-human animals: the conditions they're kept in; the ways they are raised, tortured, abused, and ultimately killed.
With Tender is the Flesh, Bazterrica has carved out a place amongst the greatest Argentine writers.
Taken from our original review of Tender is the Flesh
Translated by Frances Riddle
Claudia Piñeiro is one of the most renowned, celebrated, and translated Argentine writers of all time. Though she is most famous for her crime fiction, Elena Knows is a very different beast: a heavy yet short literary novel that tackles big themes of religion, sexism, responsibility, and the fantasy vs reality.
The novel's titular Elena is a woman in her sixties who is suffering with Parkinson's. It's hard for her to move around and yet she is on a journey across Buenos Aires to meet and talk with someone she hopes will understand her situation.
The situation in question concerns Elena's daughter, Rita, who three months prior was found dead at their local church.
Rita was found hanging from a rope in the belfry; the death was immediately written off as suicide but Elena refuses to believe that.
Her only evidence being that it was raining on the day of Rita's death, and Rita had always avoided the church on rainy days for fear of lightning strikes.
Elena Knows takes place over a single day, as she journeys across Argentina's capital, and we are treated to flashbacks to Rita's death and funeral, and their life together as mother and daughter before that.
This is an Argentinian novel that heavily explores the effects of religion on women and children; it asks us to consider our relationships to the people around us vs the relationships we have to the invented versions of them which our minds have cooked up.
There is more to Rita, more to Elena, more to everything than is first laid out, but this is not a crime novel. It's a story with a laser focus on religion, gender, and family dynamics.
A Little Luck by Claudia Piñeiro
Translated from the Spanish by Frances Riddle
A Little Luck is one of the most poignant and moving tearjerkers you'll ever read. A beautiful piece of literary fiction from one of Argentina's greatest living authors.
Our protagonist, Mary, is from Buenos Aires, but has spent the past two decades living in Boston, MA. Her American husband has recently passed away and now she is returning to Argentina for a business trip.
This is her first time returning, and she is afraid. We don't know why she left but her fear of returning — the weight of her anxiety — tells us that she ran away from something and has continued to run for all these years.
As we continue to read, we learn more about Mary, who she was, what her life in Argentina looked like, and, eventually, what she has been running from.
A Little Luck is a powerful, weighty novel about motherhood, duty, and how we interpret selflessness. There is grief, claustrophobia, and anxiety choking this novel, but there is also hope and beauty here, too.
A remarkable feat of literary fiction from a master storyteller and one of the best Argentinian novels of recent years.
Buy a copy of A Little Luck here!
Translated by Jennifer Croft
Two Sherpas is an enthralling and captivating piece of Argentinian literary fiction. The novel begins with the titular sherpas peering over the edge of a Mount Everest cliff at the crumpled body of a dead Englishman.
The Englishman was being escorted up the mountain until her carelessly slipped and fell to his death. Across the entire novel, the sherpas exchange just a handful of words to each other and barely move.
The vast majority of this fascinating novel is comprised of vignettes that take us into the thoughts and memories of these two sherpas. We learn about their childhoods, their hopes, and their dreams.
Diving even deeper, we learn their opinions on tourism, on work culture, on local and international history, on religion and faith, and on empire and colonialism.
All the while, an anonymous English bloke lies dead on a ledge below.
Sometimes darkly funny and often both moving and illuminating, Two Sherpas is a novel that takes us on multiple journeys across the histories of language, human migration, conquest, and more.
At once big and small, this Argentinian novel asks questions about the family unit, about our personal dreams, and also about the destructive impact of colonialism and conquest.
Dislocations by Sylvia Molloy
Translated by Jennifer Croft
Over less than 100 pages, across a series of small vignettes, Argentinian author Sylvia Molloy traces a person's experiences and feelings as they watch an aged friend fade away from dementia.
This friend, named M.L., is visited often, and her memories are observed and pondered over. Each vignette considers something personal, linguistic, or philosophical.
Our protagonist considers who M.L. is and was, why she remembers what she does, what time feels like to her now, and why she does the curious things she does, such as make up new words.
Molloy asks, and encourages us to ask in turn, questions of time and friendship, personality and persona. She explores the nature of the mind versus the body, and she does all of this with so few words.
Not a moment or a thought is wasted as Molloy plunges into the depths of her own thoughts and imagination, her own memories, and those of M.L.
Sylvia Molloy is a legend amongst Argentine writers. To quote Mariana Enriquez, she is "One of the most lucid writers of Latin America."
Translated by Jennifer Croft
This 2021 short story collection is the first of Federico Falco's works to appear in English, published by Charco Press. It is a collection of five stories spread across less than 200 pages.
Each story centres on the darkest and most extreme of human emotions — love, lust, hate, bitterness, paranoia.
The first (and shortest) story opens with a man known as the king of hares, who prowls the forests hunting for prey. It's a gorgeous painting that's pictured, but we slowly learn who he is (or was) and the more grounded reality of his current state.
The second story follows a teenage girl named Silvi who has decided, much to her fanatically religious mother's shock, to leave religion behind. At the same time, a pair of Mormon missionaries come to town and Silvi becomes enamored with one of them.
These five stories interweave in multiple ways, but they are also delightfully unique in their tone, themes, and characters. What is consistent is the dark extremes that each story stretches towards, and the emotional journey we, the reader, are forced to take to get there.
Translated by Alice Whitmore
In a single afternoon reading All My Goodbyes, readers will pass through a handful of different countries and cities
They will meet and fall in love with, or grow to intimately hate, a menagerie of human people, and either empathise with or at least grow to understand the difficult human need to take flight in whatever way possible.
Our protagonist is an Argentinian woman who has spent her youth in uncomfortable restlessness; as the narrative describes, she could hardly bare to spend too long in a single room or perched upon a single chair.
At twenty-three, she flees the country and begins a decade-long cycle of settling, working, falling in love, and fleeing once more, spending no more than two years in one country.
The bulk of the narrative explores her time in the German cities of Heidelberg and Berlin, her youth in Buenos Aires, and her return to Argentina – Patagonia specifically.
All My Goodbyes is sorrowful. It's an open wound that gets poorly stitched back together, only to come undone and bleed freely once more.
It's a warning to those tempted by a life of detachment that detachment doesn't come easily. In fact, it's little more than a string of painful goodbyes.
Translated by Fionn Petch
How do you begin to discuss the narrative, historical, and cultural impact of music on the human experience? Do you explore the sounds of nature? Provide anecdotes about the gold record aboard the Voyager?
Tell the wild story of an enormous organ that took fifteen years to build, was blessed by a bishop, and then caused an avalanche when played? All of this, and so much more, is found in Luis Sagasti in A Musical Offering, another wonder of a book published by Charco Press.
There is no singular narrative in A Musical Offering. Instead, across seven chapters which vary wildly in size and tone, we are taken across a constellation of stories which interlink with one another.
They cross over and under like shoelaces, sometimes relating to one another and other times not at all.
There is nothing in the scope of literature that hits like A Musical Offering. It is the literary equivalent of a symphony, mimicking the behaviour and tone of the very subject it explores.
Via the book's content, you'll be taken on a musical journey across fact and fiction, history and geography. In its expression, you'll experience an emotional journey unlike anything else a book can offer.
Translated by Megan McDowell
There are many ways to approach creating a book of short stories: you can focus on a theme and explore it from different angles, you can write about a single location – a city or a country, or you can simply write what comes to mind.
Wait for those stories that creep into existence behind your eyes to fall asleep, catch them, and put them to paper.
Samanta Schweblin has, with Mouthful of Birds, opted to do all of the above. Some of these stories lean heavily on themes of feminism and the Kafkaesque, while others are so surreal as to be simply enjoyed and gawped at.
These stories are the things you can't unsee. They tell you things you didn't want to know, and perhaps are better off not knowing, or perhaps not. They demand pause for thought, to unpack their meaning or simply to appreciate them.
Fans of Schweblin's novel Fever Dream will love it but this is also a perfect starting point for anyone who's curious about short stories or surrealism.
Translated from the Spanish by Sarah Moses and Carolina Orloff
This Argentinian novel set in the French countryside brings to light the darker aspects of motherhood, from the feeling of being trapped by a life you created, to the gradual loss of identity.
Harwicz examines the expectation that motherhood will become a woman's defining characteristic, the most valuable and important piece of her identity.
Our narrator provides an intimate account of her degrading mental health from her own perspective, always hovering on the edge of an outburst or breakdown. She is, at once, feeble and brutal.
This desperate and brief novel echoes stories like "The Yellow Wallpaper," what with the intense feelings of repression, the lack of empathy, and the expectation to rise to the challenge of motherhood despite the toll it can take on the psyche.
With stunningly poetic diction, delicate descriptions, and fiery depictions of rage, Harwicz provides an honest account of a mother utterly losing herself.
Translated by Andrew Hurley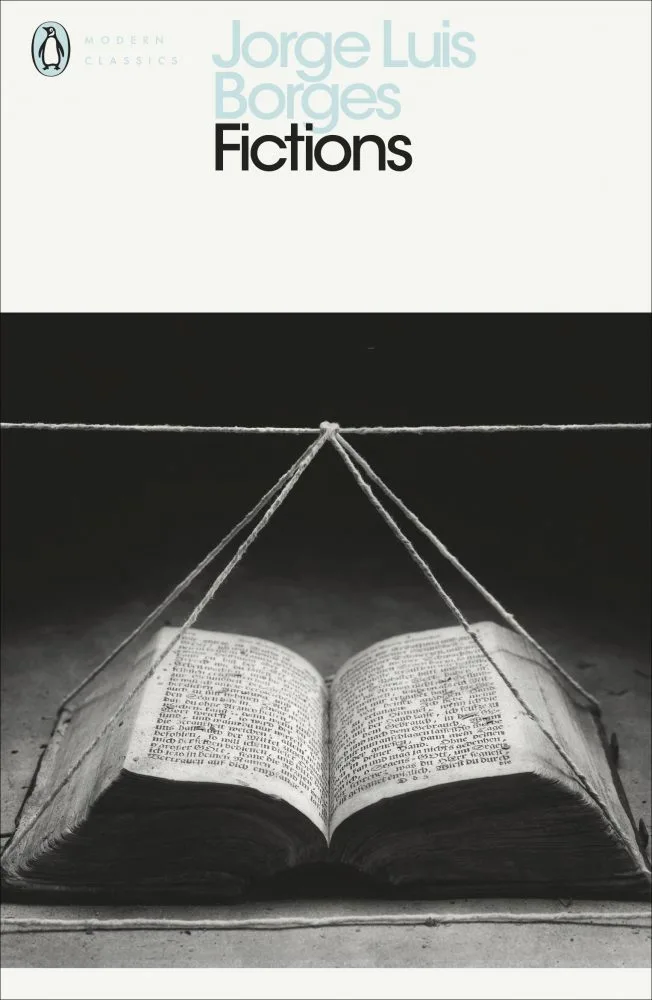 Jorge Luis Borges is the biggest name in Argentine literature. And so, while this list has so far focussed on more contemporary Argentine writers and argentinian novels by women, it also wouldn't be complete without a mention of Borges and his works.
Fictions (often referred to by its original Spanish title Ficciones) is Borges' most successful and famous collection of short stories. It was the book that made Borges a household name the world over.
The stories found in Fictions are fantastical and infinitely imaginative. The recount the lives of strange and impossible people; they are political, historical, magical, and surreal. They demonstrate the breadth of Borges' imagination and are required reading for any fan of Argentine writers and Argentine novels.
Translated by Suzanne Jill Levine and Jessica Powell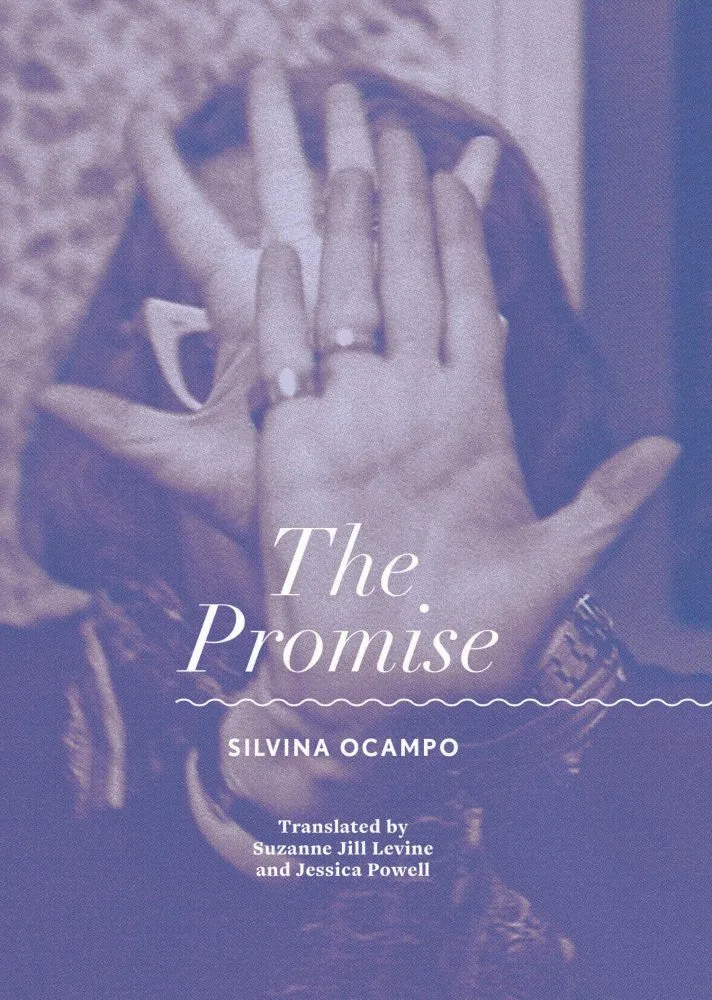 During her life, Silvina Ocampo was considered one of Argentina's literary elite. As such, she remains one of the most important and influential Argentine writers in history. Of Ocampo, her friend and contemporary Jorge Luis Borges once said: "Of all the words that could define her, the most accurate is, I think, ingenious."
While she was known for her short stories and her poetry, The Promise was Ocampo's one and only novel. It also, reportedly, took her more than a decade to write.
In The Promise, a woman travelling on a ship across the Atlantic is tossed overboard and, while waiting and hoping to be rescued, allows her mind to wander through its imagination and its memories, assembling a life story that she vows to write down, if she is saved from death.
It's a beautiful premise, exquisitely written and wonderfully translated, cementing Silvina Ocampo as one of the great Argentine writers of a hundred lifetimes.