Many of the best novels of the 20th century were written by creative and empathetic Black women. And, now, the literary landscape of the 21st century is all but defined by the words and voices of Black women writers.
The female Black writers community represents some of the biggest award-winners, some of the most considered and thought-provoking novels, and many of the very best novels of this century so far.
It has been so exciting to watch how the Black women writers of the world have been steadily taking the publishing world by the lapels and shaking it up, delivering revolutionary works of literature.
And so, here are eleven of our favourite modern novels by Black women. Some are British, some are American, one is Canadian, and one is Nigerian. Every single one is a masterpiece.
5 Novels by Black Women (UK)
Here are five of our favourite novels of all time, all written by British (or UK-based) Black women writers. These are treasured authors, award-winners, and celebrated Black women writing some of the best books in the UK today.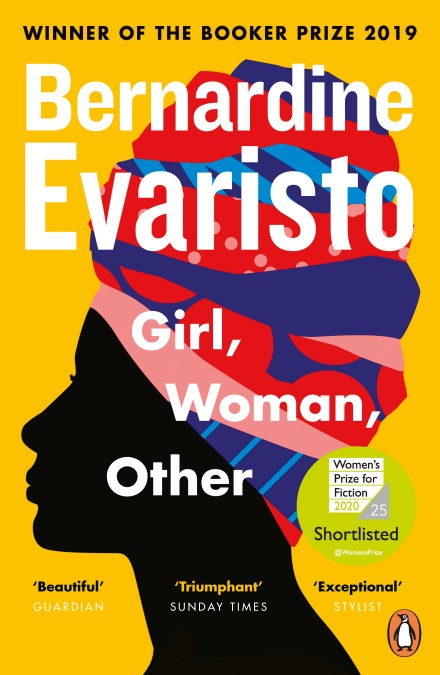 Girl, Woman, Other was, perhaps, the biggest talking point of 2019, especially after winning the 2019 Booker Prize and being shortlisted for the Women's Prize 2020. Evaristo's eighth novel has become an instant classic of British literature, and for good reason.
This century-spanning masterpiece is a novel that explores the concept of belonging in a country that has been having its own identity crisis for so many decades.
Twelve stories about twelve different people, across a century of British history, all looking for someone, somewhere, or something to hold onto. There is a reason this is the biggest British novel of today: it speaks to the country's zeitgeist in an honest, critical, and considered way.
Buy a copy of Girl, Woman, Other here!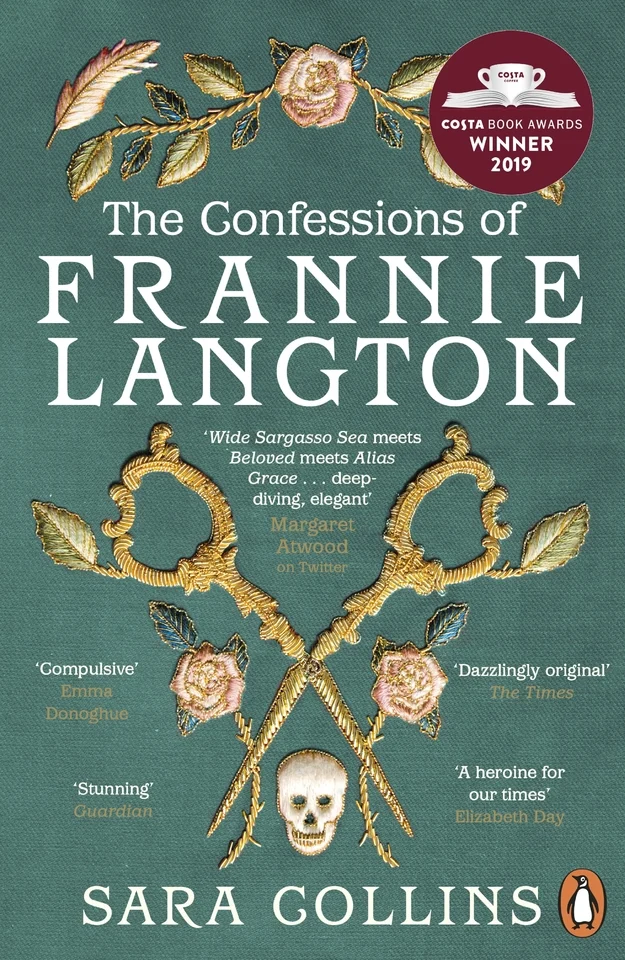 Sara Collins' debut novel, The Confessions of Frannie Langton, felt like a real game-changer. This is a book that crosses genres, plays with literary tropes, challenges its readers, has fun with its characters, and still delivers a poignant historical message about Black and queer people.
I tore through this book on my first read, hungry for more of Frannie Langton's story.
Sara Collins is one of my favourite people, and this work of gothic historical fiction about a clever and savvy slave girl from a plantation who winds up on trial in London for the murder of a woman she loved is, quite honestly, like nothing else you'll ever read.
Buy a copy of The Confessions of Frannie Langton here!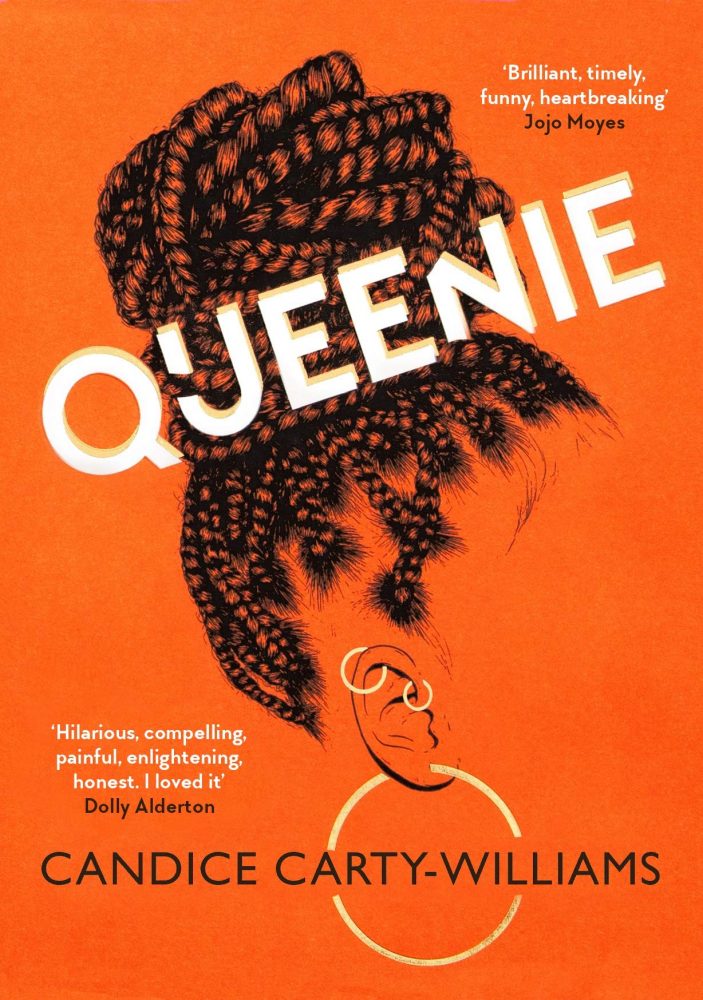 Queenie is a recent novel that has won the hearts of so many readers across the UK. This is a darkly funny, bittersweet novel about real young life in the UK. It's a book about an ordinary Black woman in London, living an ordinary life full of tragic moments and frustration.
This is a book about race, but it's a book that stitches the topic into its language and its grammar, while also being a comical book about so many other things.
It juggles a lot, much like Queenie herself, all while being a riot of a read as the titular Queenie struggles to deal with a passive family, and frustrating job, and a lot of losses in love.
Read More: 9 Vital Black British History Books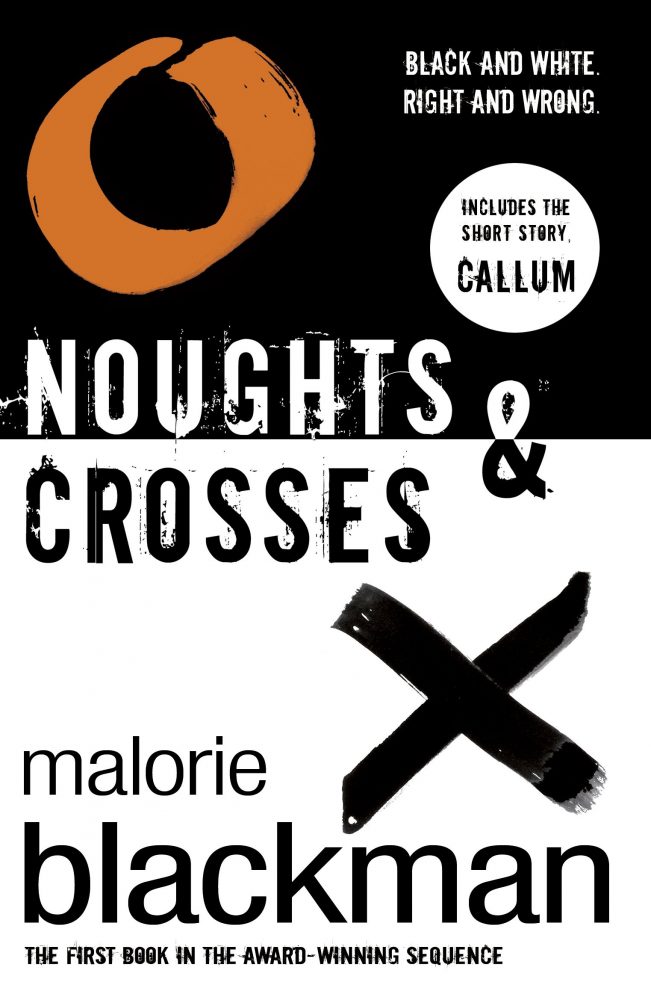 It is far from hyperbolic to call Noughts & Crosses a revelation of a novel. A deeply political and thought-provoking piece of YA literature. This is the definitive YA book on the topic of race politics, beloved by teenagers across Britain and even studied in some schools today.
This savvy, transformative work of dystopian fiction, as sharp and clever as the writings of George Orwell and China Mieville, tells the story of two worlds: the Noughts and the Crosses.
One group is privileged and powerful, the other less than nothing. And here is the forbidden love story of a Nought and a Cross, the first in a beloved series by one of the UK's most celebrated Black women writers.
Buy a copy of Noughts and Crosses here!
Zadie Smith is an author who needs no introduction. A beloved British writer, and one the UK's most popular authors alive today. Swing Time is her fifth (and, to many readers, best) novel.
It tells the story of two young girls who dream of being dancers: one is practically skilled, the other passionately knowledgeable.
This is a novel that celebrates our loves and our passions, that explores how our early loves and experiences shape us into the adults we grow up to be. It celebrates the power of music and art, and it mirrors the realities of young friendships and how the carve us up.
Buy a copy of Swing Time here!
5 Novels by Black Women (US)
These Black American women writers have changed the landscape of American literature forever.
These are the authors winning the best awards; these are the writers whose works communities of readers can't stop talking about.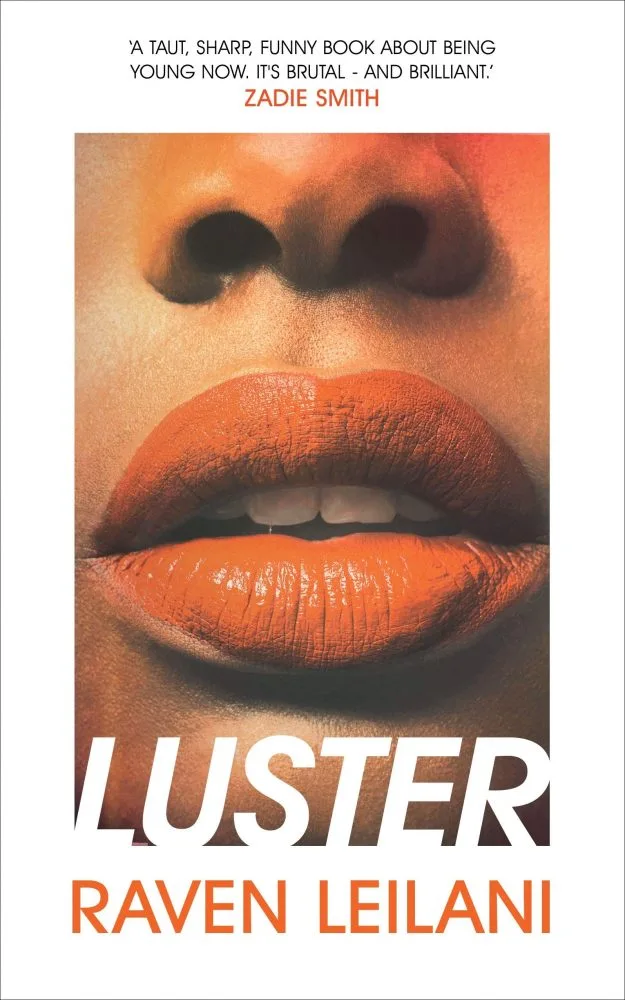 Luster should be considered the gold standard for millennial fiction. Following the story of Edie, a twenty-three-year-old black New Yorker, Luster takes us on a personal journey of love, lust, work, and struggle in modern-day New York.
Playing on racial, financial, and generational disparity, Luster is a book that uses playful but dark humour, bleak knocks from reality, and rich relationship dynamics to paint a satisfying world and story.
For a debut novel from a young writer, it is remarkable how much of a command Raven Leilani has over language and structure.
She uses a present-tense, first-person narrative to add a sense of immediacy to the events of Luster, and blends this with a "runaway train" approach to narrative that reflects Edie's state of mind.
The structure of the book beautifully, masterfully reflects the themes of control — or lack thereof — over life and money and people, as well as the approach to life and relationships that Edie has.
Edie herself is one of the most lovable, charming, and knowable characters in modern literature and this book represents a strong future career for a fantastic black woman writer.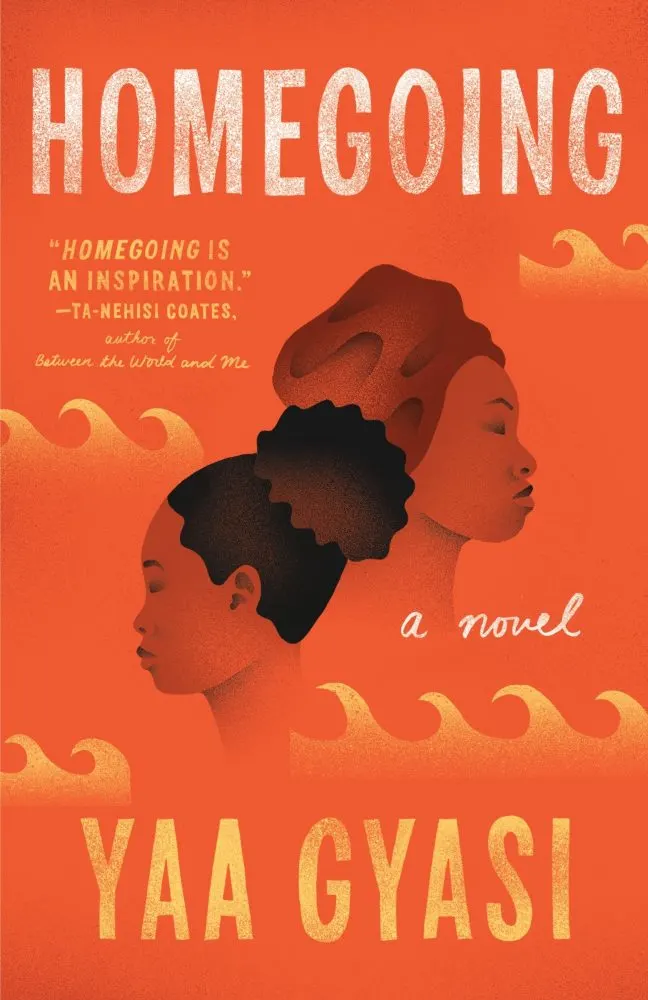 To consider that Homegoing is a debut novel is simply mind-blowing. This is an extraordinary debut work of fiction, the kind you so rarely see.
This is like when you remember that Mary Shelley wasn't even twenty when she wrote Frankenstein. Homegoing is an enormous epic novel which spans continents and decades, generations of lives and the entire history of the United States.
Homegoing begins with two sisters, and the threads which lead on from their lives. These are lives that they had next to no control over, and yet shaped not only what they would become, but what the generations that followed would be.
From Ghana to the US, this incredible novel by an extraordinary Black woman writer is one-of-a-kind.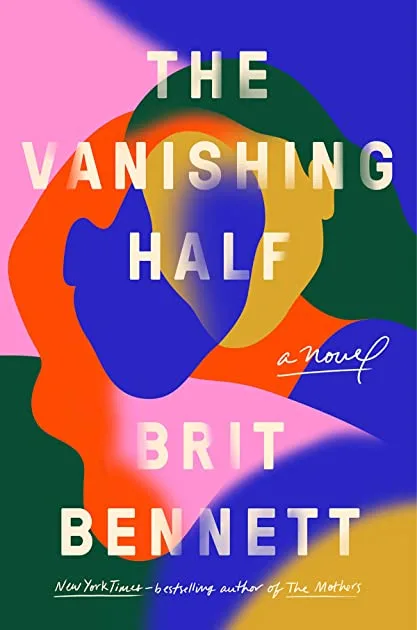 Read More: 9 Transgender Stories by Trans Writers
Here is a brand new novel for 2020 that went straight to the top of the New York Times bestseller list. A novel of incredible hype matched only by its scope of content and theme. The Vanishing Half tells two parallel stories of twin sisters who grow up to be very different women.
Black sisters from the American south, one leaves and takes herself into a White existence with a White man, while the other stays in their hometown and soon becomes a young mother.
Spanning the second half of the 20th century, this is a multi-generational novel that makes clear the visible yet ignored racial, political, and class divides of modern America.
Buy a copy of The Vanishing Half here!
This is a novel so intensely and loudly celebrated across the United States and beyond. Praised by Barack Obama and taking home the Women's Prize for Fiction 2019, An American Marriage explores racism in modern America in a very intimate and on-the-ground fashion.
An American Marriage tells the story of the quintessential American couple, two successful young Black newlyweds about to begin a life together, when he is suddenly arrested and sentenced for a crime he didn't commit.
This is a mirror to the realities of modern life for so many Black Americans in the 21st century, and a book that will go down as one of the great novels by Black women this century.
Buy a copy of An American Marriage here!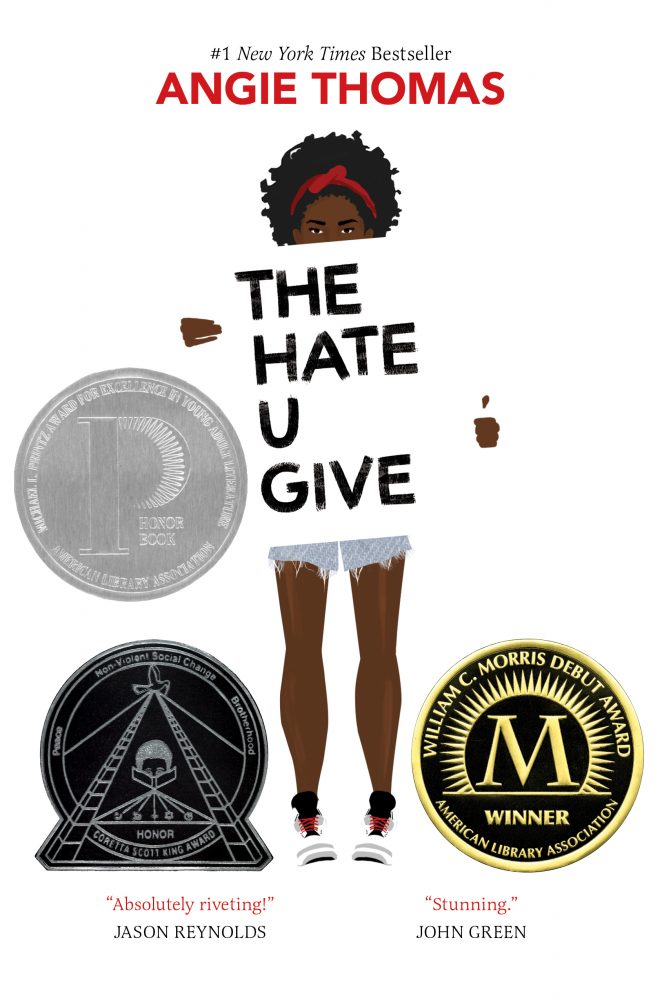 New York Times bestseller, multi-award-winner, now a major motion picture. The Hate U Give has seen a lot of success, and just as much love from YA readers across the US and beyond. This is a book by a Black woman writer, inspired by the Black Lives Matter movement.
Perhaps the most unfortunately poignant read of 2020, The Hate U Give follows a teenage Black girl from a poor neighbourhood, attending a rich high school, whose life is upended when she witnesses the murder of her best friend by a police officer.
Nothing could be more essential YA reading in 2020 than The Hate U Give.
Buy a copy of The Hate U Give here!
2 Bonus Novels by Black Women (Non-US/UK)
These two authors have both written game-changing works of literature. Canadian author Esi Edugyan's Washington Black was a favourite of 2018 for us, and Chimamanda Ngozi Adichie is, without question, one of the greatest living authors of the 21st century.
It's challenging to make a novel as fun to read as it is hard-hitting and powerful, but Esi Edugyan pulls it off effortlessly. Washington Black is an adventure story of sorts, telling the tale of a young slave boy on a sugar plantation.
He is owned by one brother and freed by the other. The second brother, an inventor, takes Washington Black as his assistant as he builds a flying machine that will free them from the island.
From there, the journey is fraught with perils and Washington Black must face a dangerous world alone, learning and growing along the way.
Washington Black is the perfect example of how to tell a hard-hitting story about slavery from the perspective of a young Black boy, all without sacrificing the thrill of adventure and the fun of the journey.
It is an intensely unique book that hits so many emotions all at once, and it does so with elegance and strength.
Buy a copy of Washington Black here!
Like many of the authors on this list, Chimamanda Ngozi Adichie needs no introduction. This Nigerian author (who spends half her time in the US) is a favourite of countless readers across the world.
Her book/speech, We Should All Be Feminists is an inspiring call-to-arms as well as a personal fable. And Americanah is perhaps her most celebrated novel.
Americanah tells the story of a Nigerian woman and man who flee their military-occupied country.
She winds up in the US and finds success as a writer (after a lot of struggle and heartache), while he finds wealth in London before returning home after democracy wins in Nigeria.
This is a big, ambitious, and beautiful book that has the power to twist and change how the reader views race and racism, as well as borders and approaches to politics.
If you ever wondered why Chimamanda Ngozi Adichie is so dearly beloved, read Americanah.
Buy a copy of Americanah here!
Like this? Pin it for later!