Gothic fiction has a long and lively legacy. It's a surprisingly broad style that often crosses genre and thematic boundaries, and one that we often associate with the past, but modern gothic novels are everywhere, and they're amazing.
Essential Modern Gothic Novels by Women
When we think of the gothic, names like Mary Shelley, Emily Bronte, Daphne du Maurier, and Shirley Jackson usually come to mind.
However, gothic fiction has had a resurgence recently, and modern gothic novels are shaking up the genre with ferocity.
With that said, here are some of the best modern gothic novels for you to read right now, all penned by outstanding women writers.
Read More: The Best Gothic Novels of All Time
Orpheus Builds A Girl by Heather Parry
There are so many stellar works of modern gothic fiction here, but Orpheus Builds A Girl is the very best of them.
This is a modern gothic horror novel that pays so much homage to its legacy — specifically to Mary Shelley's Frankenstein — while also exploring themes of race, migration, and masculinity in fresh and bold ways.
Orpheus Builds A Girl is a pair of narratives, closely intertwined together. One is that of a German doctor who believes that death is not the end. The other is that of a young Cuban woman and her beloved sister.
Dr Wilhelm von Tore grew up in Dresden and left for Florida after World War II. Similarly, Gabriela and Luciana's family left Cuba in search of a more prosperous life in Key West.
However, the deluded and selfish Wilhelm, upon meeting Luci, develops an obsession with her and turns the sick young woman into his lab rat.
Orpheus Builds A Girl is one of the best modern gothic novels because it revels in the tropes of gothic horror: a mad scientist, poetic language, a blending of the supernatural with science fiction.
But it is also wonderfully thematically dense, exploring the manipulative power of white male narratives and examining how not all immigrants are tarred with the same brush.
It also explores the loneliness and isolation of masculinity versus the power of camaraderie that comes with sorority, as well as how science can be manipulated into a cult-like thing.
There is so much to love about this novel. It is a true gothic masterpiece.
Read More: 15 Best Books About Hell (Devils, Demons & Magic)
Our Wives Under the Sea by Julia Armfield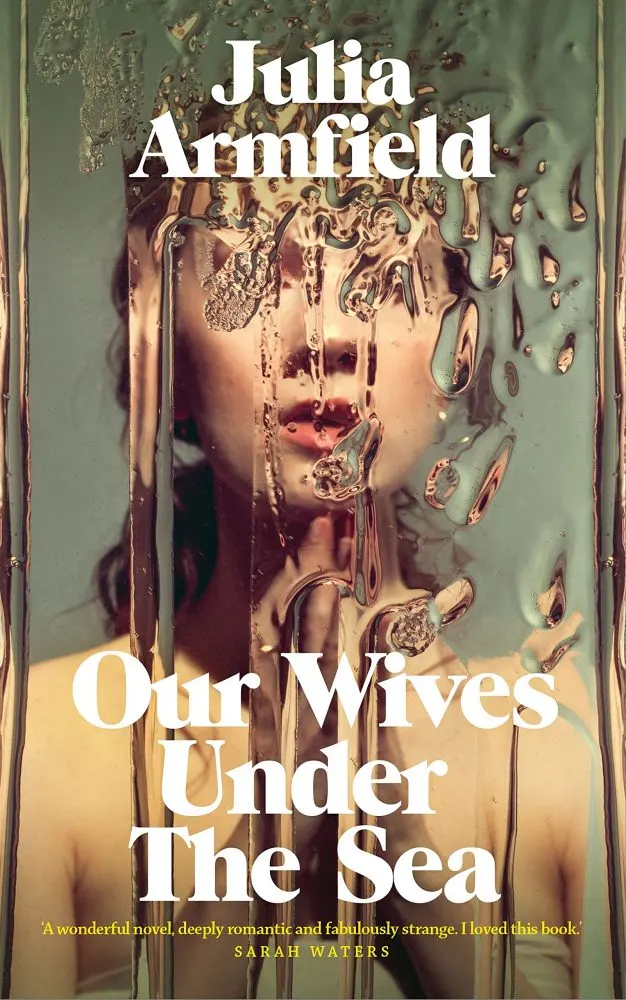 In many ways, Our Wives Under the Sea feels like the endpoint of gothic fiction; the culmination of the gothic genre's themes and motifs and character archetypes.
Julia Armfield's debut novel is a blend of Lovecraftian gothic horror and queer romance. It tells the dual narrative of wives Miri and Leah.
Leah has just returned from a deep-sea expedition that went wrong. Her submarine, crewed by only her and two others, sank to the seabed and remained there for six months. In her chapters, we learn what happened bit by bit.
In Miri's chapters, Leah has been back for a few weeks, but she returned "wrong". She is behaving strangely, barely communicating, bleeding from her gums and pores. Miri is struggling to help her and deal with this "different" Leah.
Our Wives Under the Sea is one of the best modern gothic novels you'll ever read. Like all the best gothic novels, it's queer, bleak, and full of sorrow.
Miri is a selfish and unlikeable protagonist. Leah's experiences are frightening and paralysing. Their romance is bold and warming. They are both drowning in different ways. This modern gothic novel demands your attention.
Watch: Our full video review of Our Wives Under the Sea
Tell Me I'm Worthless by Alison Rumfitt
Alison Rumfitt's debut novel is a groundbreaking work of not only modern gothic fiction but also transgender fiction. A punk and fierce piece of nightmare horror, fuelled by rage at a nation that is progressively vilifying its trans people.
Tell Me I'm Worthless is a dual narrative, following Alice and Ila. Alice is a trans woman who is being literally haunted after the two visited a haunted house three years ago, and have since stopped talking.
Ila is a new and outspoken transphobe, fuelled by the belief that Alice sexually assaulted her during their night spent at the house.
At first, we follow the difficult lives of these women, getting to know them as individuals, before learning more about the house's history and, eventually, what really happened on that fateful night.
Tell Me I'm Worthless succeeds in two distinct ways: as a loud and stern attack on the rampant transphobia of modern Britain, and as a smart, bleak piece of modern gothic fiction.
Alison Rumfitt is a vital new voice in British literature and Tell Me I'm Worthless is one of the best gothic novels of today.
Watch: Our full video review of Tell Me I'm Worthless
A Dowry of Blood by S.T. Gibson
S.T. Gibson knows exactly how to write a gothic romance. A Dowry of Blood is a vampire novel that begins with its protagonist, Constanta, apologising to her sire (Dracula himself) for killing him.
We know how the story will end, and then we get to sit back and enjoy the ride.
Constanta was a village girl saved from a raid by an enigmatic vampire who offers for her to be his bride. Together, they hunt their prey and lust after one another as they travel Europe and the decades pass.
Soon enough, they bring a second bride into their marriage, a woman whom Constanta also desperately loves; this adds a sensual sapphic aspect to the novel.
The romance between them all is cursed, however. Constanta wishes to right wrongs by hunting abusive men, and Dracula calls her naive for it. They argue and fight and hate one another.
And yet they also continue to love each other. This is Cathy and Heathcliff if they were bloodthirsty hunters.
A Dowry of Blood is a modern gothic romance like no other.
Anatomy by Dana Schwartz
With Anatomy, LA-based TV writer Dana Schwartz turns her attention to the Edinburgh of the early 19th century — the exact period in which Mary Shelley was writing her great masterpiece: Frankenstein.
Shelley's Frankenstein is an obvious and proud inspiration for Schwartz's novel; in fact, Anatomy almost answers the question: what if Frankenstein was a romance novel?
Anatomy is a gothic novel that straddles the line between standard commercial fiction and YA fiction, with playful and vibrant characters expressing themselves through playful and vibrant language.
But make no mistake, this is a dark, brooding, and gothic tale full of sickness and death.
Anatomy follows a young woman named Hazel, daughter of a rich local family, mother to a sombre mother who is mourning the loss of Hazel's older brother.
Hazel dreams of being a physician, but as a woman she is unable to study the science (she is even kicked out of the academy after attempting to pass as a boy in her dead brother's clothes).
Thankfully, Hazel meets a young resurrection man (a more classy name for a gravedigger who robs the bodies, rather than the valuables, and sells them to doctors and professors for medical practice).
This resurrection man, Jack, brings Hazel the bodies she needs in order to study and develop her craft as a budding physician.
But there is also a killer afoot; resurrection men are going missing, and some are turning up dead.
Anatomy blends romance, the gothic, and a whodunnit together splendidly in a big cauldron full of rotting flesh and bits of people. A delightfully fun gothic romp of a novel.
House of Hunger by Alexis Henderson
Alexis Henderson's House of Hunger is a delicious bit of debauchery. A gothic novel set in a world almost identical to Victorian London.
One difference is that the counts and countesses who rule the great houses of the North believe in the healing power of blood, and so employ bloodmaids to provide them with a regular dose of healthy blood.
Our protagonist, Marion, is a girl living in the slums of a grimy, polluted southern city. Sick of her work as a maid and her life living with a sick and abusive brother, she answers the call for a bloodmaid at the House of Hunger.
Once there, she learns the traditions of the great houses, the counts and countesses, and the bloodmaids who serve them, while a bond deeper than that of servant and mistress develops between her and Countess Lisavet.
People connected to the house are also going missing, including her fellow bloodmaids. It's claimed that they're being fire, or they have matters to attend to, but Marion suspects foul play.
House of Hunger is a delightfully depraved novel of blood, sapphic romance, subservience, mystery, and corruption. An essential read amongst modern gothic novels.
Sisters by Daisy Johnson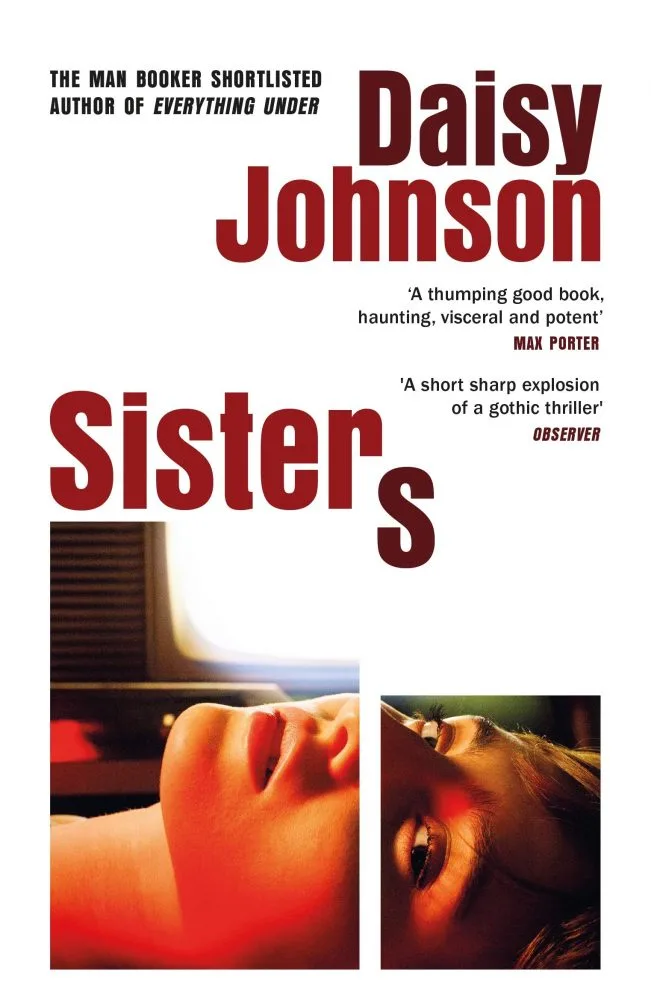 Sisters is the perfect example of how to do a modern gothic novel that leans on the modern. Many other modern gothic novels also fall under the umbrella of historical fiction, but Daisy Johnson's Sisters is set in the present day.
In spite of that, Sisters still bleeds gothic. It oozes atmosphere. It is a cramped and claustrophobic nightmare of a novel about two young sisters — July and September — living with their struggling and depressed mother in a big, empty house.
This house is called Settle, and it belonged to their late father. The three drive up to Yorkshire to live there alone after a dreadful incident occurred at the girls' school in Oxford. September did something bad, but we don't know what.
Despite being about sixteen, July and September behave like they are several years younger. They are playful, pure, and innocent. But there is a heavy mystery and a lot of paranoia hanging over them.
The Settle House is haunted by its own past, and by the women who now occupy it. It's a frightening, lonely place. The house and characters make Sisters a darkly sinister novel, and one of the best gothic novels of recent years.
The Leviathan by Rosie Andrews
Set in 1643, during the English Civil War, The Leviathan is a creeping, gothic piece of historical fiction that will have you gripping the pages like the wheel of an out-of-control car.
Our narrator protagonist, Thomas Treadwater, is a young man who has returned from war to his father's farm. His younger sister is all out of sorts because she believes that their new servant has been seducing and manipulating their ageing father.
On occasion, chapters shift forward to Thomas as an old man, married and comfortable, but haunted by something in his house. Something he must periodically feed and watch over.
The Leviathan is, frankly, delicious. It is a camp piece of melodrama. It has all the insane beats of a gothic horror B-movie, and if that's your thing then you will love every moment.
It's wonderful to see a piece of historical fiction be so lively and campy, as opposed to the more typical slow-burn approach to the genre. This is gothic historical fiction at its finest, and one of the best modern gothic novels of recent times.
The Key in the Lock by Beth Underdown
Beth Underdown's second novel, The Key in the Lock, is a tasty piece of gothic historical fiction that shifts between 1888 and 1918, with both narratives following the life of protagonist Ivy.
In 1918, Ivy has lost her son in the Great War, and is mourning him while also looking after her husband who is currently weak and bedridden.
In 1888, Ivy is a teenager; her father is a village doctor, and the two of them are involved in the events of a fire at a local mansion which caused the death of the master's only son. As we see in the 1918 chapters, this fire left Ivy with a trauma that never faded.
The Key in the Lock is a wonderful mystery novel, a piece of unfolding gothic fiction. Who caused the fire and why? Why did the young boy have to die? How can Ivy help justice win out? And what effects has this had on the older, mourning Ivy of 1918?
Not many gothic novels are able to maintain a sense of mystery and intrigue while also dripping with claustrophobic atmosphere, but Beth Underdown manages it with The Key in the Lock.
Read More: Essential Historical Manga
The Doloriad by Missouri Williams
While The Doloriad is, on its surface, a literary post-apocalyptic novel, the blood of the gothic genre courses through its veins.
This is a gruesome, horrible, wonderful book that tells the story of a family — possibly the last family? — living in a ruined European city after a strange cataclysm brought about the end of everything. This family was born of incest, and ruled over by the Matriarch, mother of most of them.
At the beginning, the Matriarch's youngest daughter, the mute and legless Dolores, is being carted through the forest to be married off to another survivor group the Matriarch believes are out there somewhere. But Dolores soon returns alone.
Like many of the best gothic novels of old, The Doloriad leans on brutality, horror, unsettling imagery, and monstrous, unlikeable characters to build its world. It is set in an empty city and yet drowns itself in a claustrophobic, unsettling atmosphere.
Missouri Williams' debut novel is a miserable, discomfiting book; challenging and clever by turns. Reminiscent of classic gothic horror, as well as the darkest bible stories, this is the darkest twist on the family drama you could imagine.
Sorrowland by Rivers Solomon
Note: Rivers Solomon is a non-binary author and therefore not a woman, but they have been featured on this list because its aim is more about putting focus on non-cishet authors.
Sorrowland is an American gothic novel that examines, as Roxane Gay put it, what the US "is willing to do to Black bodies".
This is one of the more aggressively political modern gothic novels. It tells the story of a girl named Vern who has escaped from a cult commune known as Cainland.
Vern gives birth to twins alone in the forest, continues to run while being pursued, and slowly noticed that she is developing odd powers of strength and endurance.
The mystery of what Cainland is and its purpose is at the heart of Sorrowland, but Vern also goes on a journey of queer self-discovery and motherhood along the way.
Sorrowland is a book that examines the US' relationship to queerness, Blackness, and its native people, all through a terrifying gothic lens.
The Little Stranger by Sarah Waters
The Little Stranger is a slow-burn unsettling story of a family living on a crumbling estate, written by the master of queer modern gothic novels: Sarah Waters.
This is one of few Waters novels that doesn't include any explicit LGBTQ+ characters and is more your traditional gothic haunted house novel with a twist at the end that you will be eager to discuss with others.
This novel is told through the eyes of a male doctor who repeatedly visits the strange Ayres family, an old gentry family of declining fortunes.
He becomes more and more entwined with the family, particularly Caroline Ayres, as strange and unexplained things start to happen within Hundreds Hall.
Reminiscent of Shirley Jackson and Henry James, The Little Stranger takes its time to set the tone and rewards the reader's patience with a sense of thickening dread and a memorable climax.
The Corset by Laura Purcell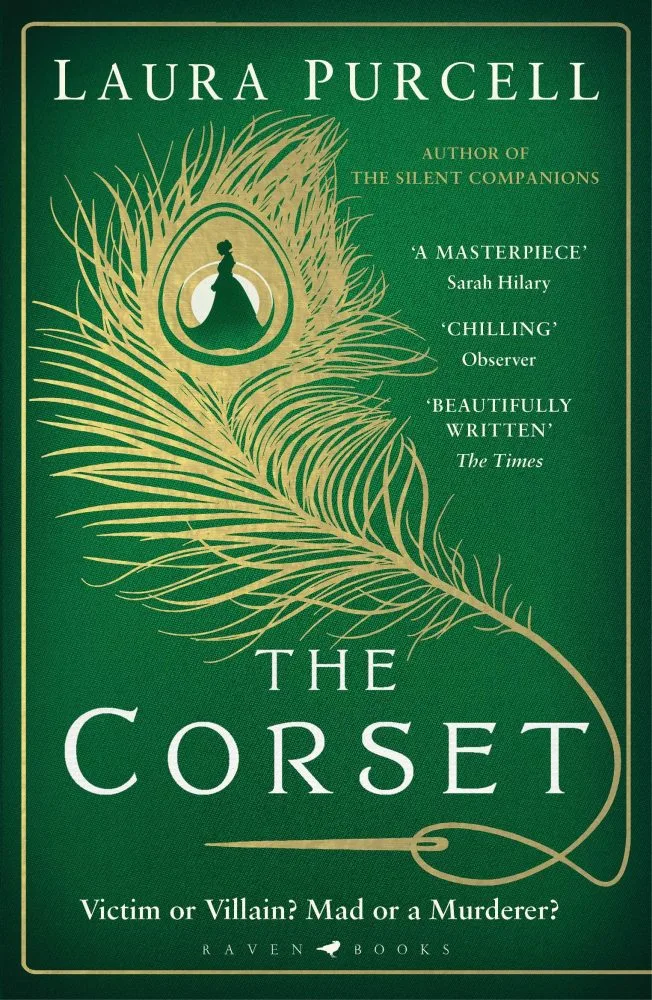 Laura Purcell is the undisputed queen of modern gothic novels. A master of bleak atmosphere, of historical detail, of dread and horror. She really leads the charge when it comes to gothic historical fiction.
While she has written several phenomenal gothic horror novels, The Corset is arguably her finest. And she herself has mentioned that it's her own personal favourite.
The Corset is a dual narrative split between a young wannabe scientist from a middle-class family and an incarcerated girl who believes she has magically murdered several people with the power of threads and garments.
The narrative of this gothic novel moves between the interviews and life events of one woman, and the biographical flashbacks of the other as she explains how she ended up in prison with the label of "murderess".
The question of whether or not anything supernatural at all is going on is such an alluring one. A true page-turner and one of the best modern gothic novels of today.
The Lost Ones by Anita Frank
Set after the events of World War I, The Lost Ones is a piece of gothic historical fiction that follows Stella, an ex-nurse who lost her lover to the war. Now, she is living with her sister Madeleine on Madeleine's impressive but daunting country estate.
Madeleine, however, is being haunted by the sounds of a child, and Stella begins to hear them, too. The mystery of who the child is (or was), and what they want, propels the mystery of this historical fiction gem forward at an incredible pace.
The Lost Ones is a novel of big themes; it tackles war, loss, trauma, responsibility, deception, and a lot more. It's also a loudly feminist text, and all the stronger for it.
Like the books of Susan Hll and Laura Purcell, The Lost Ones is an effective piece of gothic horror; a traditional haunted house narrative of big themes, and a wonderful historical novel.
Wakenhyrst by Michelle Paver
Wakenhyrst is a gorgeous, horrible gothic historical novel. It begins with its protagonist, Maud, as an old and reclusive woman, locked away in her big, lonely home.
Newspaper clippings report on the strange goings-on at the house back when she was a young girl, and this leads us back into her childhood and the strange occurrences she experienced.
Wakenhyrst is gothic in the extreme: Maud is raised motherless by an oppressive father; her father finds a painted medieval devil in the local graveyard; whispers abound concerning the house and the family.
This is one of the meatiest modern gothic novels out there, without a doubt.
The Bass Rock by Evie Wyld
What you have here are three interwoven narratives, set across three disparate time periods.
Evie Wyld's The Bass Rock is one of the most atmospheric modern gothic novels of recent years. It's also a historical novel about family, duty, mental health, and patriarchal oppression.
Our first protagonist is Viv: a grieving modern day woman with a lot of trauma and an issue with alcoholism. Viv has been tasked with clearing out her family home in Scotland. The home was once inhabited by her grandmother, Ruth.
The second narrative, set in the aftermath of World War II, is Ruth's own. Here, Ruth is married to a widower, playing stepmother to his two sons, and is also grieving the loss of her brother.
Our third narrative takes back to the 18th Century, with protagonist Sarah having been accused of witchcraft by her local village, and running for her life with the help of a vicar and his son.
Combined, these narrative threads produce a haunting, twisted, gothic narrative about oppression, toxic masculinity, vulnerability, and abuse. It is dark, unsettling, and tied together with incredible writing and plotting. One of the best gothic novels you could read right now.
Mrs England by Stacey Halls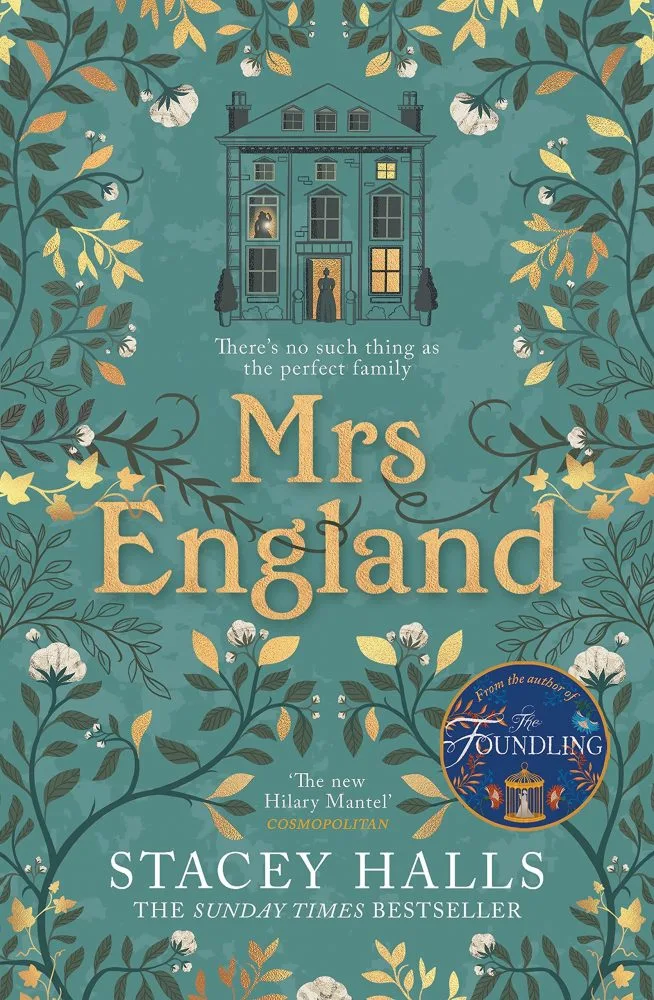 Mrs England is the third novel by Stacey Halls, an author who has found huge success in the genre of historical fiction.
As opposed to her first two novels, however, Mrs England is a heavily Bronte-inspired piece of gothic fiction. It's still historical fiction but far more gothic this time around.
That injection of gothic is felt through the claustrophobic lonely house setting and the strange, enigmatic titular character.
Mrs England is a rich Yorkshire woman who lives with her husband at a rural estate. Our protagonist, however, is a nurse from Birmingham who has trained and worked in London.
Unable to move abroad for work due to family responsibilities, Nurse May takes up a job caring for the four children of the England family. But Mrs England is an enigmatic source of great suspicion.
This is a book that twists and turns as paranoia closes in like a fog. Reminiscent of the works of Charlotte Bronte, this is an excellently penned piece of historical fiction; one of the most satisfying historical novels you can enjoy right now.
Gallant by V.E. Schwab
V.E. Schwab's foray into modern gothic novels is a fun, accessible, fairy-tale twist on the genre. This is a novel perfect for fans of YA fiction who are interested in diving into the gothic genre.
Gallant follows Olivia, a mute teenage girl who never knew her parents, who grew up in an orphanage. Olivia, however, can also see ghosts. They barely acknowledge her and can't make any physical contact. They simply exist.
After years of being abused and shunned, Olivia receives a letter from her uncle, who lives in a big empty house called Gallant, inviting her home. When she arrives there, however, she learns that her uncle is dead and only his son and a a skeleton staff remain.
As the cover gives away, there are clearly two Gallants here: the real one, and a dark mirror version of the house which Olivia will soon discover.
In a note to Olivia left in a book that she possesses, her mother warned her to never go near that house, but it is the only home she has left. Now that she's there, however, she may be in real danger.