Love is often seen as a language that transcends boundaries, but does that make it universal? Romance is, after all, found in every form of fiction, from romance movies to romance manga.
Love means different things to different people, and reading romance novels from different countries, backgrounds, and sexualities can help us become a little more fluent in the language of love.
To that end, here are fifteen timeless romance novels, split into three categories. Here, you'll find classic Western romance novels – some you'll know, and some you might not – as well as Asian romance novels from Japan, Korea, and China.
And, finally, five queer romance novels that represent some of the romantic experiences of the LGBTQ community. Enjoy!
Western Romance Novels
Let's begin with five of the most celebrated modern and classic romance books around. These are the five books to start with when diving into the world of romance novels.
North and South by Elizabeth Gaskell
As classic romance novels go, North and South is an oft-overlooked masterpiece of the genre. A 19th Century love story set against the very prominent backdrop of the British Industrial Revolution.
Taking place in the northern factory town of Milton, the love story follows a refined young southern woman by the name of Margaret Hale who arrives in Milton and struggles with the town's industrial way of life.
One of the captains of the industry, and our love interest, is Mr Thornton, a crass and aggressively spoken northern man who owns a cotton factory.
The love story here is very reminiscent of that between Elizabeth Bennett and Mr Darcy in Pride and Prejudice, only with the added political vigour that examines the class divide between, well, north and south – a divide that still continues to this day.
The excitement of this romance novel is further compounded by a sub-plot involving a worker's unionisation and revolt against Mr Thornton.
North and South also has one of the best TV miniseries adaptations ever filmed, starring the smouldering Richard Armitage as Mr Thornton. Definitely give it a watch!
Jane Eyre by Charlotte Bronte
Predictable as it might be, Jane Eyre is undeniably one of the greatest romance novels ever written and bound.
The Bronte sisters were a unique flavour amongst their contemporaries, providing us with raw, often brutal, always sublime gothic and romance novels that stood head-and-shoulders above the rest.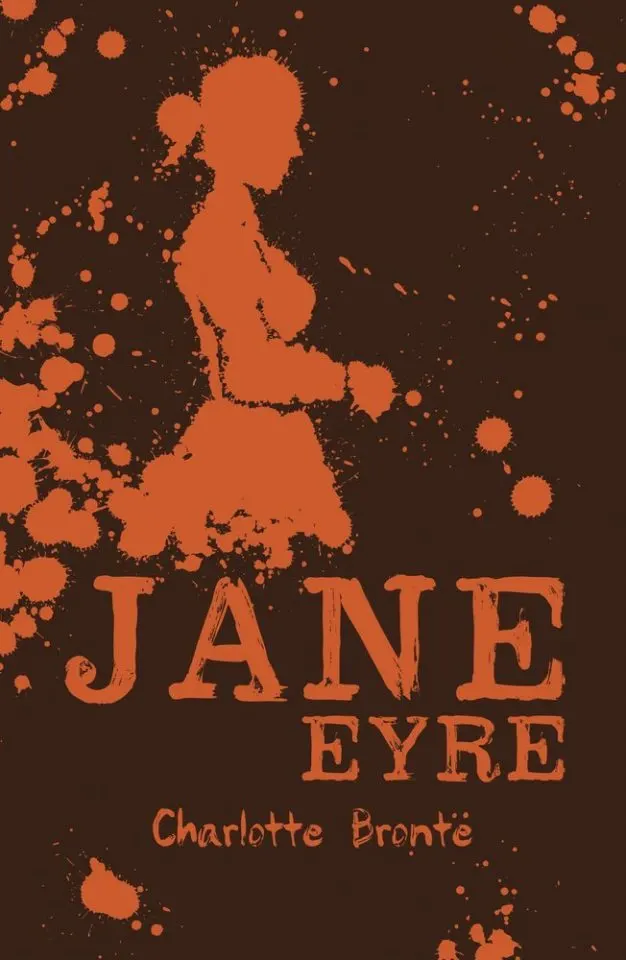 Charlotte Bronte's Jane Eyre is an absolute treasure, and a classic romance novel that, in terms of its pacing, hasn't aged a day. A punchy love story fraught with aggression and tempestuous shifts in tone, Jane Eyre is, frankly, flawless.
Our titular narrator Jane Eyre is a girl orphaned at a young age, living with her uncle's family. Her childhood is not a pleasant one, but when she eventually finds a chance at work as a governess.
The job takes her to Thornfield Hall and the enigmatic Mr Rochester, master of the house. Their story is not a smooth one; instead it is intense, fiery, and at times frightening – filled with twists and turns that make it a true classic and one of the very best romance books – indeed one of the very best Western novels – ever written.
Read More: 14 Books like Daphne du Maurier's Rebecca
A Dowry of Blood by S.T. Gibson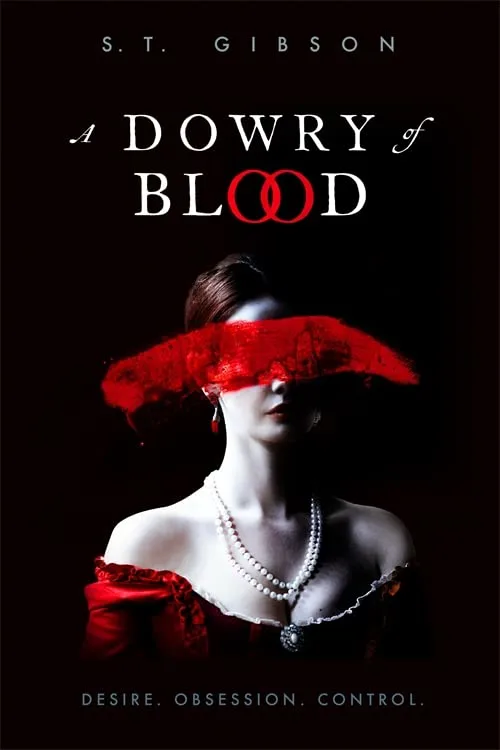 If you like your romance novels to be heavy on the lust, and to have a fantastical element to them, you need to read A Dowry of Blood.
This gothic romance is written from the perspective of Dracula's bride, Constanta; how he saved her, how she fell in love with him, and how (centuries later), she killed him.
A Dowry of Blood is gothic romance done perfectly. These are people driven by love and lust and a thirst for blood. They hate and curse each other but cannot live without each other.
Cursed love, burning desire, sensuality — these things drive the novel forward and it is glorious to watch.
The Painted Veil by W. Somerset Maugham
This is another classic amongst romance novels, and the only one on our list written by a straight man. The Painted Veil is a beautiful and agonising love story that begins as anything but.
Kitty Garstin has gone through several failed attempts at love and marriage before arriving in a sudden and loveless marriage with the bacteriologist Walter Fane.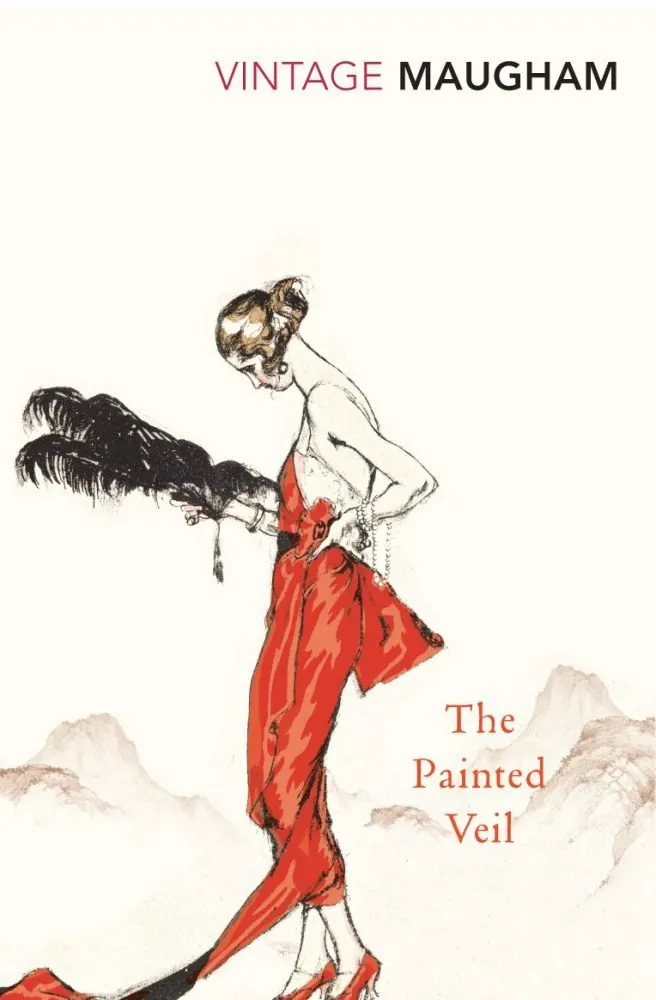 Most of the novel is set in mainland China, where Fane has placed himself in the thick of a cholera epidemic with a view to studying the disease and helping its dying victims.
It's a tragic setting, and the certainly doesn't tick any of the boxes when it comes to typical romance books. But the beauty and genius of the romance in this novel comes in the form of Kitty learning to love her new husband through observing his actions and the risks he takes, and he likewise learning to appreciate the help that she offers.
It's not a love story for the faint of heart, and certainly not a typical romance novel, but The Painted Veil is nonetheless a unique and incredible work of fiction, and one of the great romance books of its time.
Me Before You by Jojo Moyes
Jojo Moyes is perhaps the most celebrated British romance novelist writing today, and Me Before You is her most beloved novel – it was even adapted into a film back in 2016, starring Emilia Clarke.
While everything we've mentioned so far would be considered a classic, Me Before You is the first of the modern romance novels we've mentioned, originally published in 2012.
Its plot follows Louisa, a twenty-something working class woman who feels exhausted by life and her circumstances, when she is offered a job as the carer of a young, wealthy, but no longer active young man named Will.
After an accident, Will became a quadriplegic, and has since developed a firm death wish.
What sets Me Before You apart amongst contemporary romance novels is its lack of flowery romance. Having said that, it also does not exist as a tearjerker like the novels of, say, John Green.
Me Before You is an elegant, poised, heart-breaking novel that's as much about coming to terms with the human condition as it is about love and friendship.
Pride and Prejudice by Jane Austen
I don't care what you say; there is no way to have a discussion about the best romance books and not mention Pride and Prejudice.
In fact, confession time: I only read this book recently, shortly before turning 30, which might be illegal – I haven't checked. But it was reading Pride and Prejudice that inspired this list, so here we are.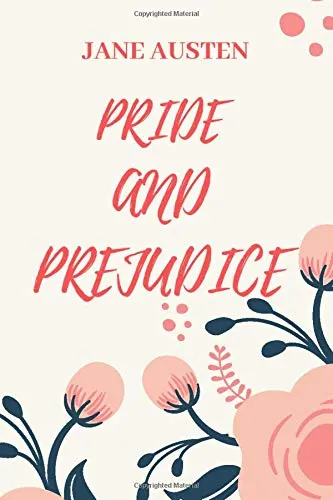 Pride and Prejudice is as good as everyone says. In fact, it's better. A lot of the discourse gets lost in a loop of praise being helped on it for being one of the great romance novels.
But it's more than that: Pride and Prejudice is a sharp, witty, sarcastic, biting, scathing, sardonic gem on a novel that relentlessly pokes fun at everything from the class system to patriarchal values; from stuffy English tradition to family life.
There are few books of their time as funny, clever, and scathing as Pride and Prejudice. And what makes it even more perfect is that, beneath all of this scorn, there lies a truly perfect romantic tale.
The story of Elizabeth Bennet and Mr Darcy really is as compelling, engaging, and captivating as everyone says.
If you've been put off from reading Pride and Prejudice due to too much hype, let all of that go and read it. It truly is one of the very best romance books, classic or otherwise.
Read More: 10 Great Books for Fans of Normal People.
Asian Romance Novels
Since Asian fiction is our speciality, let's look at five spectacular romance books from Asia. Three from Japan, one from China, and one from South Korea. All are contemporary, boundary pushing romance novels that have something interesting to say about love and the world around them.
At the End of the Matinee by Keiichiro Hirano
Translated from the Japanese by Juliet Winters Carpenter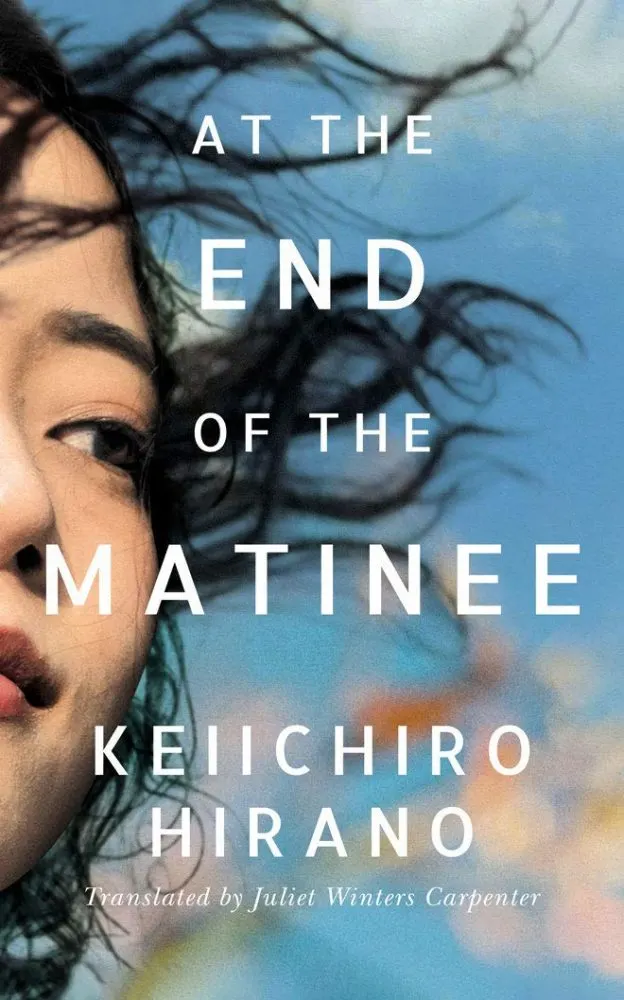 At the End of the Matinee is a curious romance novel. Written by a man with a view to being international, while also evoking the tone and tropes of 19th Century English novels like Jane Eyre and the works of Jane Austen, there's nothing quite like this Japanese romance novel.
The story follows two protagonists: a man approaching forty who works as an internationally celebrated classical guitarist, and a woman in her early forties who is a respected journalist living in Paris. He is touted as a musical genius, and she is the daughter of a Japanese woman and a Croatian film director. Both are fascinating people.
They meet after one of his concerts in Tokyo and, while she is engaged to an American man whom she has known for many years, the two become infatuated with one another. They travel, work, and find their fates entangled.
At the End of the Matinee is a will-they-won't-they love story that uses classical romance tropes while also innovating with its characters and setting. Gorgeously translated by the outstanding Juliet Winters Carpenter, this is a modern classic of a Japanese romance novel.
Translated from the Japanese by Allison Markin Powell
Strange Weather in Tokyo was the first Japanese romance novel I ever read, and that might be true for a few people.
If you're looking for romance novels that buck the typical trends seen in the romance genre, Japanese books are a great place to turn to. And Strange Weather in Tokyo is certainly one of the finest.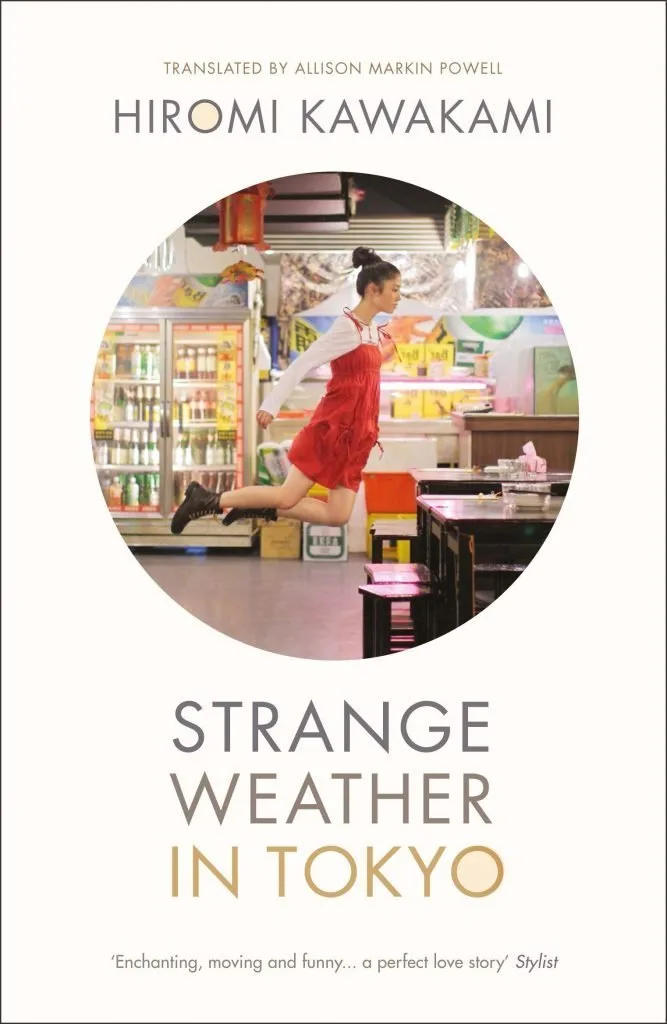 On its surface, this Japanese novel concerns an odd and unique slowly blossoming romance between a disenchanted salary woman in Tokyo and an older man: a former schoolteacher whom she chances to meet once again as an adult.
The story of Tsukiko and Sensei is truly one of the ages: a rough and turbulent story that is often battered by the winds of change.
This is because, on a deeper level, Strange Weather in Tokyo is very much about finding an equilibrium between the lost Japan of old – the pre-war Japan of ancient traditions which Sensei hailed from – and the modern, fast-paced, neon-lit Japan of today which Tsukiko represents.
What makes their love story work so elegantly is how each protagonist supports and teaches the other: Tsukiko is exhausted by modern life, and her love for Sensei helps her appreciate a slower, calmer pace. Meanwhile, Tsukiko ensures that Sensei doesn't get washed away by the waves of modern life.
Speaking personally for a moment, Strange Weather in Tokyo is one of my favourite romance novels, and I hope it will become one of yours, too.
Read More: Our Review of Strange Weather in Tokyo
Translated from the Japanese by Megan Backus
One of the very best things about Kitchen – something that has it standing out amongst other romance books – is that it was so ahead of its time. Or, at least, it was courageously of its time when most other books and movies fail to be.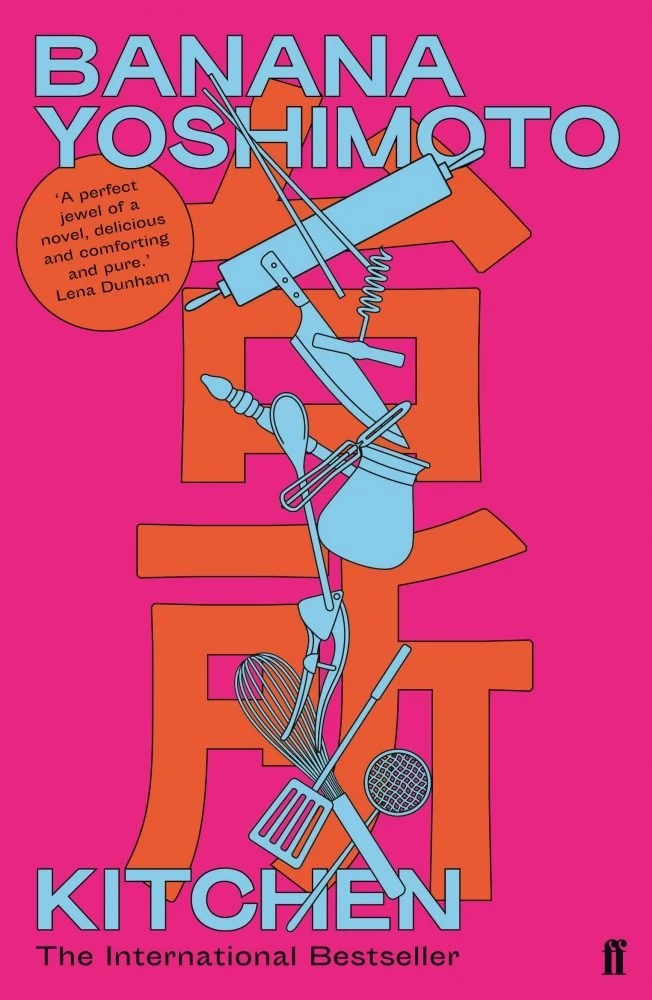 Kitchen follows the tragic life of Mikage Sakurai, a young woman raised by her grandmother who, after the loss of said grandmother, finds a home with a young man: Yuichi Tanabe.
What makes this novel so ahead of its time isn't the romance between these two characters, but rather the role of Yuichi's transgender mother, who is easily the novel's most complex and compelling character.
The love story in this Japanese novel is not an easy one. Death obstructs love at every turn, and Yoshimoto never loses sight of the fact that her protagonists are young, growing, and grieving people.
Nonetheless, it is the book that made Banana Yoshimoto a household name and remains her best work to date and, as such, one of the very best Japanese romance novels.
Read More: Our Review of Kitchen
Translated from the Japanese by Stephen Snyder
This choice is perhaps a bit of a sneaky one, because while The Housekeeper and the Professor can and should be called a novel about love, it is not a love story.
What it is, however, is my favourite book on this entire list: a Japanese novel with a big heart, the most sweet and lovable protagonists, and a story of the love of another kind.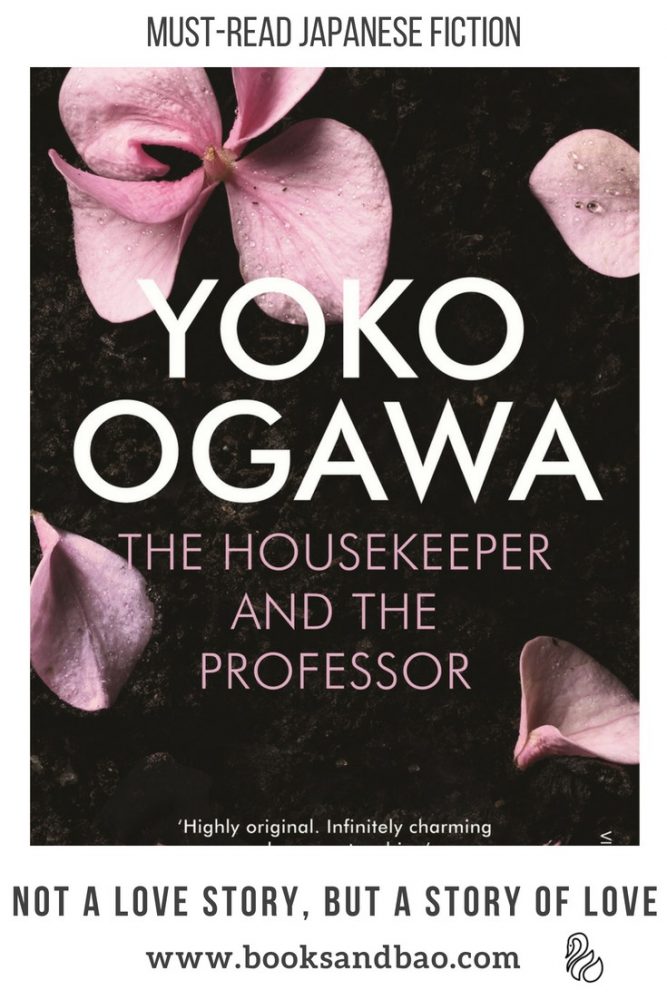 The titular professor is an aged mathematician who is incapable of retaining long-term information. He goes through housekeepers like toilet paper because none can stand the stress of working for him for long.
His newest housekeeper, and our protagonist, is a single mother with enough kindness and patience to form a bond with this difficult and troubled genius.
Thus, in the professor, our protagonist finds an indispensable friend, and her son finds a pseudo father figure in a man who forgets him from one day to the next.
The Housekeeper and the Professor could easily be a tearjerker novel, but it isn't. Not at all. It uses humour and a focus on human kindness to lift it above that. What we have as a result is a shining example of contemporary Japanese fiction and one of the great works of genius author Yoko Ogawa.
Read More: Our Review of The Housekeeper and the Professor
Translated from the Chinese by Annelise Finegan Wasmoen
Consider Love in the New Millennium the wild card of this list. A deeply satirical, surreal, and subversive novel about modern life for a group of women in today's China.
In writing a book that so confidently satirises daily life in China, Can Xue was taking some bold risks indeed.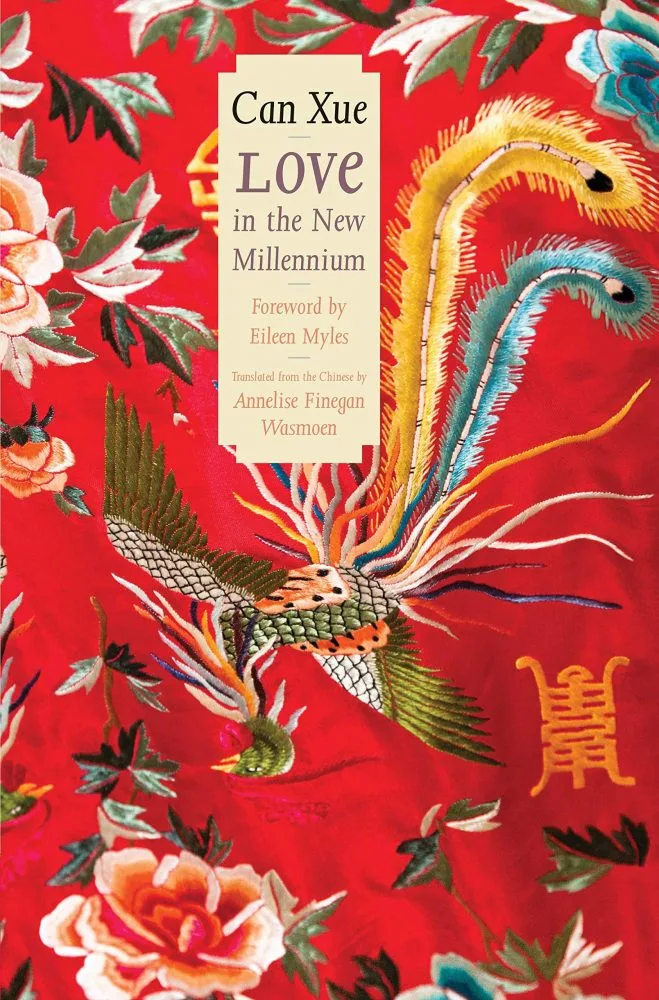 While it isn't a book about a single romance, Love in the New Millennium is nevertheless a book about love, romance, sex, and relationships.
It examines how we love one another in an age of surveillance and transience. It looks at what shapes romance and love can take in the modern age.
A frighteningly clever and powerful book that leans heavily on surrealism and satire, Love in the New Millennium is a new kind of love story that is a fantastic representation of the biting wit and ingenuity that has come to define the modern Chinese novel.
Translated from the Korean by Anton Hur
The Court Dancer is, in many ways, a modern Korean response to the classic European romance novels.
It is a book that, on the surface, celebrates a chance encounter and the blossoming love and passion which emerges from it, but look a little deeper and you'll find a far smarter book that deals with the scars of colonialism and a warning sign against the exoticism and sexualisation of other cultures.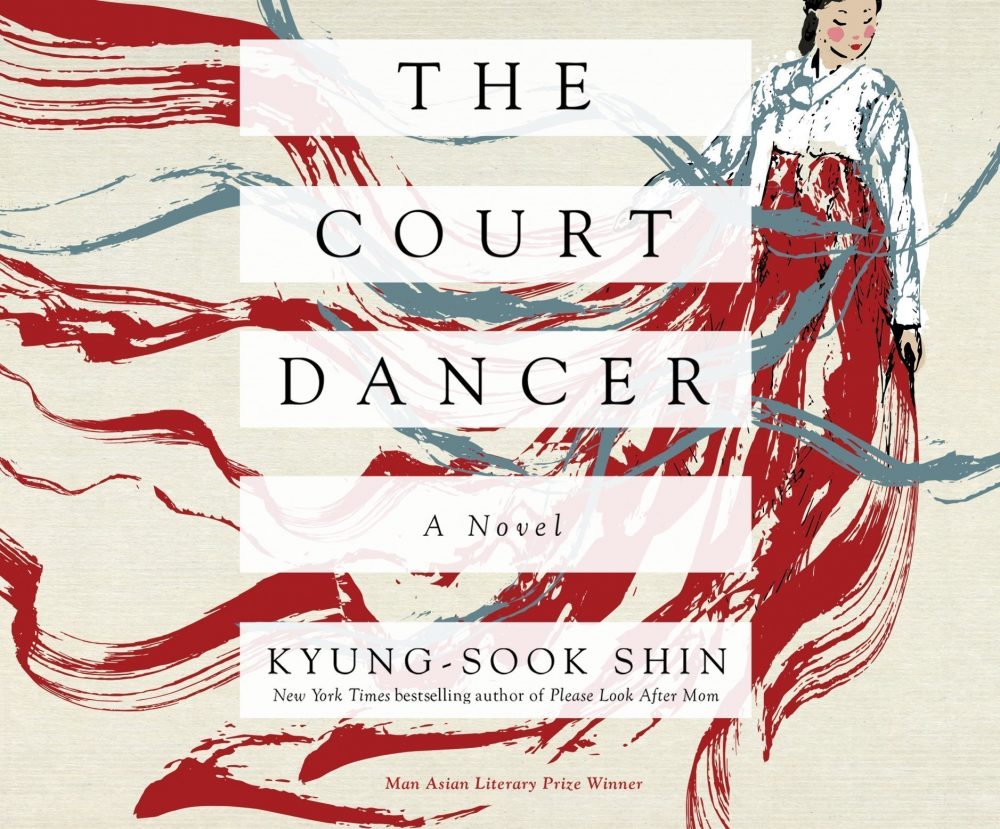 The romance of this clever Korean novel is front and centre: a French diplomat of the 19th Century has journeyed to Korea during the later years of the Joseon Dynasty.
There, he has fallen quickly and passionately for a young woman who has already seen so much upheaval and personal tragedy – a young woman now serving as a court dancer.
Whisked away to France with her new love, our court dancer must learn to understand her place in the world, her newfound romance, and what exactly home means to her. And all of that is before the scathing exploration of European colonialism takes centre stage.
The Court Dancer is exceptional, and a diamond amongst romance novels. It's one of the best modern romance books you're likely to find, and a beautiful historic tale based on a true story.
Read More: Our Review of The Court Dancer
Queer Romance Novels
From contemporary gay romance novels to books about trans rights and asexuality, these are five fantastic and varied books that come at love from all angles. They are all beautiful, clever, sharp, and inspirational.
Translated from the Korean by Anton Hur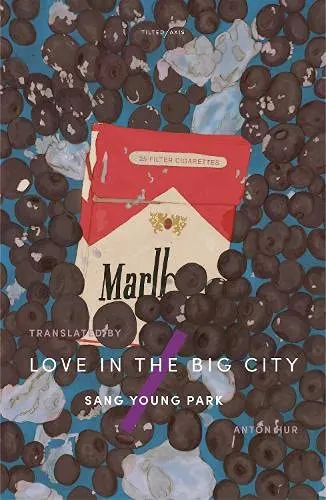 Love in the Big City could fall under the "Asian Romance Novels" and "Queer Romance Novels", since it's both. But, like many of the romance novels on this list, actually calling it romance is a little messy. Though, make no mistake, this is a Korean novel about love.
First, it's about platonic love — the love between two hedonistic best friends at university, enjoying all the flavours of life: food, alcohol, cigarettes, and sex. But, after a time, one grows up and gets married, leaving the other — our protagonist — to choose how he is going to live his own young, gay, good life.
Love in the Big City also explores familial love through the relationship between Young and his mother, before finally leaning into romantic love as he lets himself fall in love in his own way. This love is difficult, rocky, and harsh, but it is still love and it is still romance. Sometimes.
This novel does not shy away from the shadows of love and romance, which is what makes it so earnest and beautiful as a queer romance novel. There is so much here that is cruel and nasty, but a love for life and for people wins out in the end.
Let's begin this list of queer romance novels with an absolute modern classic – a book which won the Pulitzer Prize for Fiction, making Alice Walker the first black woman to win the prize.
The Color Purple isn't considered first and foremost a romance novel, but it is nonetheless a novel defined by the lesbian romance which its protagonist, Celie, falls into.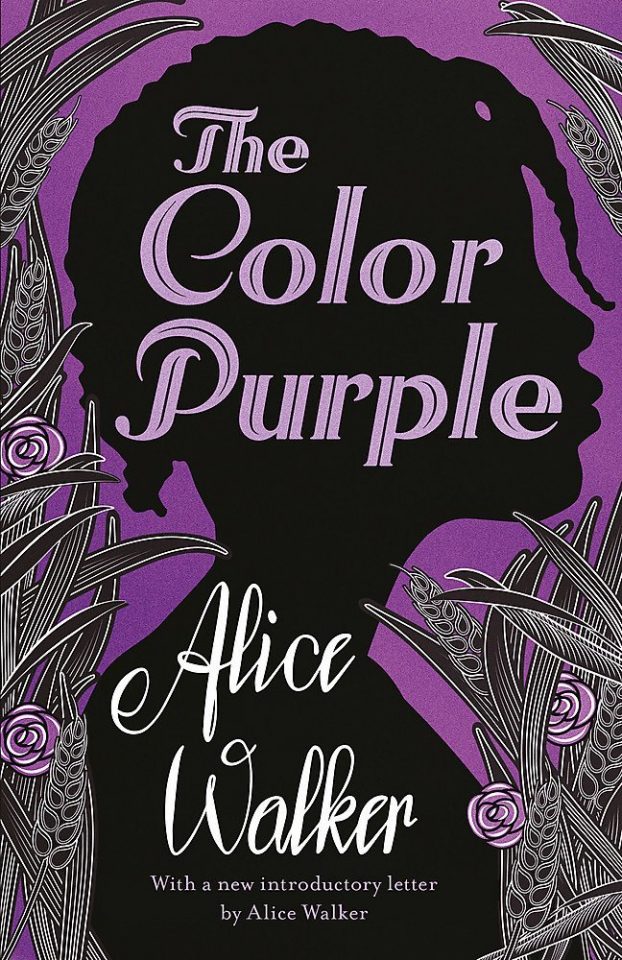 What makes the romance in this novel so endearing and important is that it is experienced by two women who have seen so many years of abuse and trauma.
Celie has been beaten, abused, and raped by two different men: one her father and the other a man she is forced to marry. When she at last meets this man's mistress, Shug, Celie becomes enarmored with her and so a romance is born.
The Color Purple is a novel about a lot of things: race, sexual dominance, patriarchal corruption, and more. But it is also a beautiful queer romance novel that serves as a form of catharsis for those readers seeking comfort and happiness.
This is perhaps a controversial choice, especially given that its author is not gay, but it is nonetheless one of the most celebrated modern gay romance novels.
Call Me By Your Name really exploded in popularity thanks to its recent film adaptation, but the novel is also beloved by fans the world over.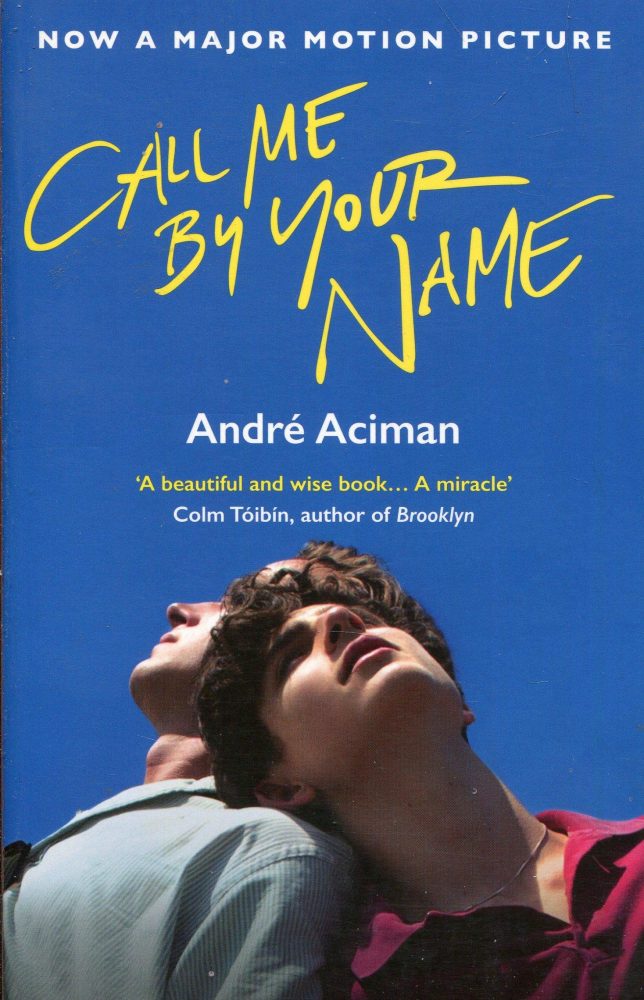 Call Me By Your Name follows a summer romance between two young men in 1980s Italy, and the lives of these protagonists over the subsequent fifteen years. It's a novel of young love and self-discovery that received enormous critical acclaim, as did its film adaptation.
While I have my reservations about a gay romance novel being penned by a straight man, it is nevertheless a novel that resonates with so many, and will surely be heralded as a future classic among gay romance novels.
We previously mentioned If I Was Your Girl on our list of trans books by trans writers, and it bears repeating it here on a list of the best romance books for the same reason: it's spellbinding.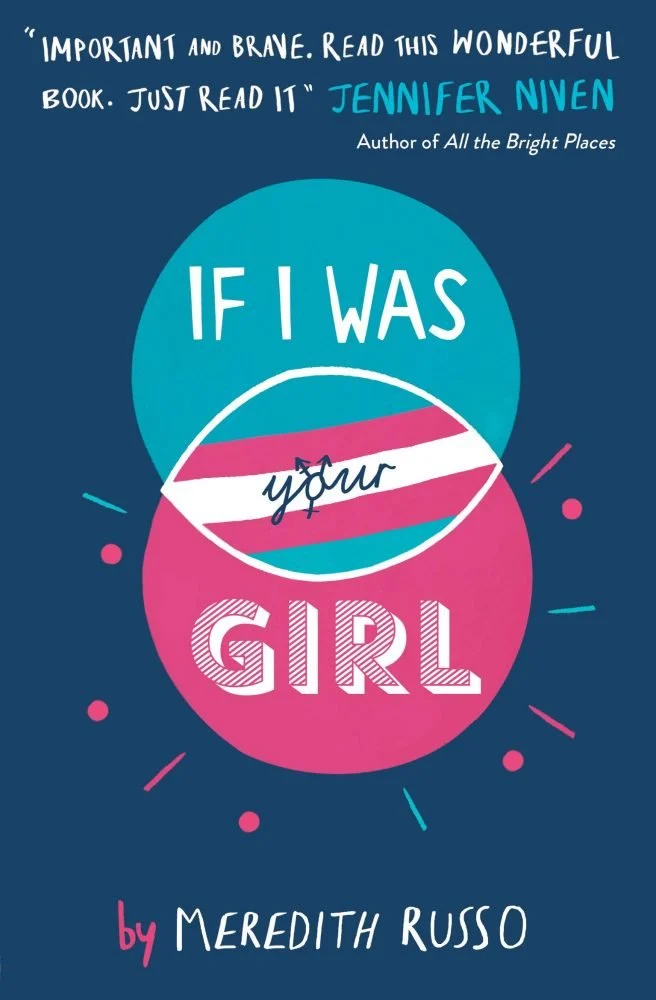 Meredith Russo is a trans woman who took her own experiences and funnelled them into the protagonist of If I Was Your Girl.
In this delightful trans novel, Amanda has moved to a new school and has fallen for a boy named Grant. She has disclosed to no-one, including Grant, the secret that she is trans, and lives in fear of that secret coming out, and what it will mean for her life at her new school and her blossoming romance with Grant.
This is a queer romance novel for the ages; a book written by a trans woman about a trans woman, and a book that can help both young trans and cis people alike. A truly remarkable love story in its own right and an excellent piece of transgender fiction.
Read More: 9 Transgender Stories by Trans Writers
It might still be a very new novel, by The Gentleman's Guide to Vice and Virtue is a delightfully hedonistic romp of a gay romance novel.
What sets it apart from so many of its contemporaries is how much it enjoys itself; this book is less concerned with sorrowful pining or unrequited love. Instead, it's a celebration of romance wrapped up in one of the most delightful historic romance novels of today.
Telling the story of an 18th Century British lord touring Europe with his best friend for whom he harbours an intense lust. It's as much an adventure novel as it is one of the future great romance novels
While it might be tempting to label it as YA, it is nevertheless an hilarious an exciting flirtatious romp of a novel from beginning to end.
This is a uniquely important novel. It isn't a gay romance or a piece of transgender fiction. Instead, this is a book that centres around a sexuality often criminally underexposed and even ignored but is nevertheless part of the queer canon: asexuality.
Let's Talk About Love is a book with an awful lot to teach us. It is a novel that clears away the confusion surrounding asexuality (though why that confusion is there at all is a bit of a mystery).
It teaches us, quite simply and beautifully, that asexual people crave love, intimacy, and vital relationships just like non-asexual people.
And it does this through the lens of an endearing romance about a young woman who was all but done with love and relationships until the right guy comes along – a guy who may just be worth the trouble.
Sweet, approachable, endearing, and fun; Let's Talk About Love is a fantastic queer romance novel that deserves even more love and attention than it's already getting.