The allure of love, passion, and heart-stirring emotions has long drawn readers to the world of romance literature.
This carefully curated collection of the best romance books promises to ignite your imagination and captivate your heart.
From timeless classics to modern love stories, and spicy tales these romance books cater to every taste, whisking you away on unforgettable journeys through the complexities of human connection.
As you immerse yourself in these enchanting tales, you'll discover why these romantic novels (including queer romance novels) have earned their place among the most beloved and cherished works of fiction.
The Best Romance Books from Around the World
Make yourself comfortable, let the warmth of these stories from around the world envelop you, and prepare to embark on a literary adventure that will leave you yearning for more.
North and South by Elizabeth Gaskell
As classic romance novels go, North and South is an oft-overlooked masterpiece of the genre. A 19th Century love story set against the very prominent backdrop of the British Industrial Revolution.
In the northern factory town of Milton, the love story follows a refined young southern woman named Margaret Hale who arrives in Milton and struggles with the town's industrial way of life.
One of the captains of the industry, and our love interest, is Mr Thornton, a crass and aggressively spoken northern man who owns a cotton factory.
The love story here is very reminiscent of that between Elizabeth Bennett and Mr Darcy in Pride and Prejudice, only with the added political vigour that examines the class divide between, well, north and south – a divide that still continues to this day.
North and South also has one of the best TV miniseries adaptations ever filmed, starring the smouldering Richard Armitage as Mr Thornton. Definitely give it a watch!
Beach Read by Emily Henry
From the author of Book Lovers, Beach Read follows the story of two struggling writers, Augustus Everett, a literary fiction author, and January Andrews, a bestselling romance novelist, who find themselves as neighbors in beach houses for the summer.
With their careers stalled by writer's block, they strike a deal to break free from their creative ruts: Augustus will write a happy story, while January attempts the next Great American Novel.
As they embark on unconventional field trips and challenge each other's writing styles, they try to stick to their pact that no one will fall in love.
This heartwarming and witty tale explores the unexpected paths to creativity and the power of embracing new perspectives while offering a satisfying enemies-to-lovers romance.
Jane Eyre by Charlotte Bronte
Predictable as it might be, Jane Eyre is undeniably one of the greatest romance novels ever written and bound.
The Bronte sisters were a unique flavour amongst their contemporaries, providing us with raw, often brutal, always sublime gothic and romance novels that stood head-and-shoulders above the rest.
Charlotte Bronte's Jane Eyre is an absolute treasure, and a classic romance novel that, in terms of its pacing, hasn't aged a day. A punchy love story fraught with aggression and tempestuous shifts in tone, Jane Eyre is flawless.
Our titular narrator Jane Eyre is a girl orphaned at a young age, living with her uncle's family. Her childhood is not pleasant, but when she eventually finds a chance at work as a governess.
The job takes her to Thornfield Hall and the enigmatic Mr Rochester, master of the house. Their story is not a smooth one; instead it is intense, fiery, and at times frightening – filled with twists and turns that make it a true classic and one of the very best romance books – indeed one of the very best Western novels – ever written.
Read More: 14 Books like Daphne du Maurier's Rebecca
A Dowry of Blood by S.T. Gibson
If you like your romance novels to be heavy on the lust, and to have a fantastical element to them, you need to read A Dowry of Blood.
This gothic romance is written from the perspective of Dracula's bride, Constanta; how he saved her, how she fell in love with him, and how (centuries later), she killed him.
A Dowry of Blood is gothic romance done perfectly. These are people driven by love and lust and a thirst for blood. They hate and curse each other but cannot live without each other.
Cursed love, burning desire, sensuality — these things drive the novel forward and it is glorious to watch.
Read More: 15 Best Modern French Novels
The Painted Veil by W. Somerset Maugham
Kitty Garstin has gone through several failed attempts at love and marriage before arriving in a sudden and loveless marriage with the bacteriologist Walter Fane.
Most of the novel is set in mainland China, where Fane has placed himself in the thick of a cholera epidemic with a view to studying the disease and helping its dying victims.
It's a tragic setting, and it doesn't tick any boxes regarding typical romance books. But the beauty and genius of the romance in this novel comes in the form of Kitty learning to love her new husband through observing his actions and the risks he takes, and he likewise learning to appreciate the help that she offers.
It's not a love story for the faint of heart, and certainly not a typical romance novel, but The Painted Veil is nonetheless a unique and incredible work of fiction, and one of the great romance books of its time.
Pride and Prejudice by Jane Austen
I don't care what you say; there is no way to have a discussion about the best romance books and not mention Pride and Prejudice.
In fact, confession time: I only read this book recently, shortly before turning 30, which might be illegal – I haven't checked. But it was reading Pride and Prejudice that inspired this list, so here we are.
Pride and Prejudice is as good as everyone says. In fact, it's better. A lot of the discourse gets lost in a loop of praise being helped on it for being one of the great romance novels.
But it's more than that: Pride and Prejudice is a sharp, witty, sarcastic, biting, scathing, sardonic gem on a novel that relentlessly pokes fun at everything from the class system to patriarchal values; from stuffy English tradition to family life.
There are few books of their time as funny, clever, and scathing as Pride and Prejudice. And what makes it even more perfect is that there lies a truly perfect romantic tale beneath all of this scorn.
The story of Elizabeth Bennet and Mr Darcy really is as compelling, engaging, and captivating as everyone says.
If you've been put off from reading Pride and Prejudice due to too much hype, let all of that go and read it. It is one of the best romance books, classic or otherwise.
Read More: 10 Great Books for Fans of Normal People
At the End of the Matinee by Keiichiro Hirano
Translated from the Japanese by Juliet Winters Carpenter
At the End of the Matinee is a curious romance novel. Written by a man with a view to being international, while also evoking the tone and tropes of 19th Century English novels like Jane Eyre and the works of Jane Austen, there's nothing quite like this Japanese romance novel.
The story follows two protagonists: a man approaching forty who works as an internationally celebrated classical guitarist, and a woman in her early forties who is a respected journalist living in Paris.
He is touted as a musical genius, and she is the daughter of a Japanese woman and a Croatian film director. Both are fascinating people.
They meet after one of his concerts in Tokyo and, while she is engaged to an American man whom she has known for many years, the two become infatuated with one another.
They travel, work, and find their fates entangled.
At the End of the Matinee is a will-they-won't-they love story that uses classical romance tropes while also innovating with its characters and setting.
Gorgeously translated by the outstanding Juliet Winters Carpenter, this is a modern classic of a Japanese romance novel.
The Love Hypothesis by Ali Hazelwood
When it first came out, the hype around this book could not be ignored, particularly as it originally started as a Reylo (Rey/Kylo Ren) AU fanfic.
The Love Hypothesis revolves around Olive Smith, a third-year Ph.D. candidate who doesn't believe in lasting romantic relationships.
To convince her best friend Anh otherwise, Olive impulsively kisses the first man she sees: Adam Carlsen, a young, attractive, and notoriously difficult professor.
Surprisingly, Adam agrees to be her fake boyfriend and maintain the charade.
However, when a critical science conference threatens Olive's career, Adam's unwavering support brings their pretend relationship dangerously close to combustion.
In this charming and addictive story, Olive learns that love is far more complicated than any scientific hypothesis, and understanding her own heart proves to be the most challenging experiment of all.
Psyche and Eros by Luna McNamara
There is a lot of love and romance in Greek mythology, and a lot of jealousy and betrayal, too. Psyche and Eros stands out, however, by being a love story first and foremost.
This is the talle of a god and a human falling in love, against all odds. Psyche, princess of Mycenae, trained to fight and hunt by the argonaut Atalanta, is swept up in a romance with Eros, the god of love himself.
The novel's opening chapters establish who our two protagonists are, and Eros' chapters in particular paint a picture of how the gods came to be. The story of Gaia, Kronos, Zeus, and all the messiness they wrought.
When Aphrodite, who has forced Eros into her servitude, orders him to curse a beautiful human woman, the god of love makes a careless mistake and curses himself by mistake. That curse causes him to love Psyche.
Not just love her, but to have her wrenched from him if ever she looks at him.
Psyche and Eros pits the cursed titular protagonists against an entire world of gods and humans.
Greece and Troy are on the brink of war; the gods are, as usual, committing cruelties our of jealousy and bitterness, and our lovers must wade through all of this while dealing with a curse that will destroy their love forever.
Buy a copy of Psyche and Eros here!
Strange Weather in Tokyo by Hiromi Kawakami
Translated from the Japanese by Allison Markin Powell
On its surface, this Japanese novel concerns an odd and unique slowly blossoming romance between a disenchanted salary woman in Tokyo and an older man: a former schoolteacher whom she chances to meet once again as an adult.
The story of Tsukiko and Sensei is truly one of the ages: a rough and turbulent story that is often battered by the winds of change.
This is because, on a deeper level, Strange Weather in Tokyo is about finding an equilibrium between the lost Japan of old – the pre-war Japan of ancient traditions which Sensei hailed from – and the modern, fast-paced, fast-paced, neon-lit Japan of today which Tsukiko represents.
What makes their love story work so elegantly is how each protagonist supports and teaches the other: Tsukiko is exhausted by modern life, and her love for Sensei helps her appreciate a slower, calmer pace.
Meanwhile, Tsukiko ensures that Sensei doesn't get washed away by the waves of modern life.
Read More: Our Review of Strange Weather in Tokyo
Kitchen by Banana Yoshimoto
Translated from the Japanese by Megan Backus
One of the best things about Kitchen – something that stands out amongst other romance books – is that it was so ahead of its time. Or, at least, it was courageously of its time when most other books and movies fail to be.
Kitchen follows the tragic life of Mikage Sakurai, a young woman raised by her grandmother who, after the loss of said grandmother, finds a home with a young man: Yuichi Tanabe.
What makes this novel so ahead of its time isn't the romance between these two characters, but rather the role of Yuichi's transgender mother, who is easily the novel's most complex and compelling character.
The love story in this Japanese novel is not an easy one. Death obstructs love at every turn, and Yoshimoto never loses sight of her protagonists being young, growing, and grieving people.
Read More: Our Review of Kitchen
XOXO by Axie Oh
This wholesome YA novel XOXO centres on Jenny, a dedicated cellist who unexpectedly falls for Jaewoo, a K-pop idol, after a chance meeting in Los Angeles.
Their paths cross again in Seoul when Jenny attends an elite performing arts academy.
With Jaewoo's dating restrictions as a K-pop star, they must decide if their love is worth risking their careers and friendships.
A contemporary forbidden romance, XOXO will immerse you in the K-pop industry and make you fall in love with Seoul through sumptuous descriptions of food and surroundings,
Read More: 12 Best K-Pop Novels
The Housekeeper and the Professor by Yoko Ogawa
Translated from the Japanese by Stephen Snyder
This choice is perhaps a bit of a sneaky one, because while The Housekeeper and the Professor can and should be called a novel about love, it is not a love story.
The titular professor is an aged mathematician who is incapable of retaining long-term information. He goes through housekeepers like toilet paper because none can stand the stress of working for him for long.
His newest housekeeper, and our protagonist, is a single mother with enough kindness and patience to form a bond with this difficult and troubled genius.
Thus, in the professor, our protagonist finds an indispensable friend, and her son finds a pseudo-father figure in a man who forgets him from one day to the next. Romantic, no, but a story about love. Absolutely.
Read More: Our Review of The Housekeeper and the Professor
Love in the New Millennium by Can Xue
Translated from the Chinese by Annelise Finegan Wasmoen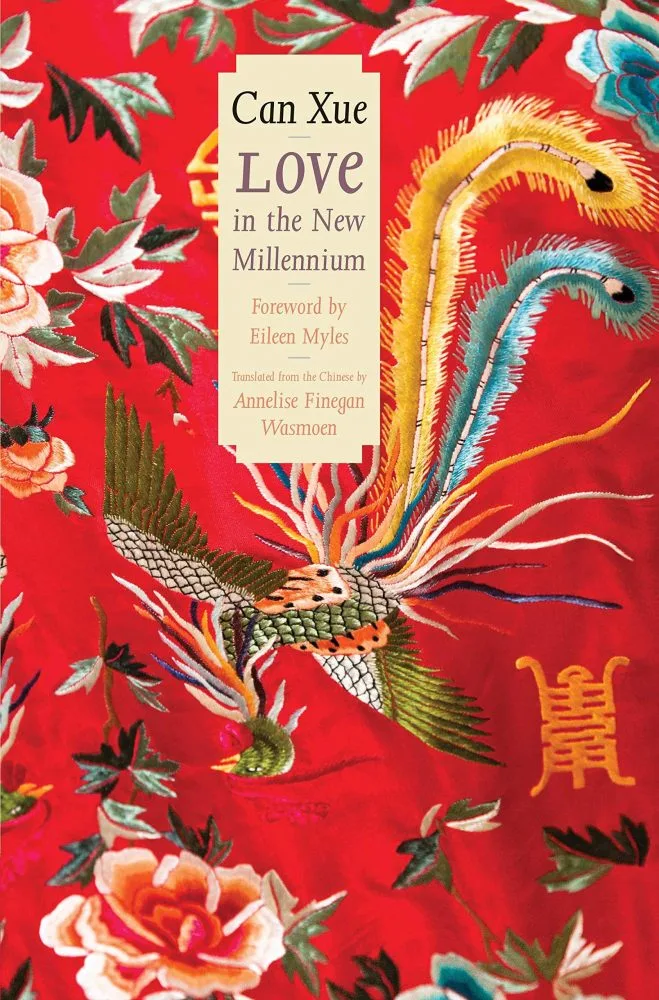 Consider Love in the New Millennium the wild card of this list. A deeply satirical, surreal, and subversive novel about modern life for a group of women in today's China.
In writing a book that so confidently satirises daily life in China, Can Xue took some bold risks.
While it isn't a book about a single romance, Love in the New Millennium is nevertheless a book about love, romance, sex, and relationships.
It examines how we love one another in an age of surveillance and transience. It looks at what shapes romance and love can take in the modern age.
A Court of Thorns and Roses by Sarah J Maas
Sarah J Maas is the queen of YA fantasy. Whether you're a fan of the genre or just someone with a passing knowledge of it, you'll know the name Sarah J Maas.
Skyrocketed to fame by her series Throne of Glass, she has worn the crown ever since. Her series A Court of Thorns and Roses (which begins with the novel of the same name) begins with protagonist Feyre — a forest-dwelling hunter — fighting and killing a wolf for its prey.
The wolf, however, turns out to be a faerie, and Feyre must pay for its murder. This event thrusts Feyre into the twisted and mythic faerie world which she must help save from an ancient curse.
An intense love between two dark characters; a folklore-inspired world of fairies, magic, and curses, a young and beautiful but deadly protagonist. What more could you ask for?
The Court Dancer by Kyung-sook Shin
Translated from the Korean by Anton Hur
The Court Dancer is, in many ways, a modern Korean response to the classic European romance novels.
The Court Dancer is a book that, on the surface, celebrates a chance encounter and the blossoming love and passion which emerges from it, but look a little deeper and you'll find a book that deals with the scars of colonialism and a warning sign against the exoticism and sexualisation of other cultures.
The romance of this clever Korean novel is front and centre: a French diplomat of the 19th Century has journeyed to Korea during the later years of the Joseon Dynasty.
There, he has fallen quickly and passionately for a young woman who has already seen so much upheaval and personal tragedy – a young woman now serving as a court dancer.
Whisked away to France with her new love, our court dancer must learn to understand her place in the world, her newfound romance, and what home means. And all of that is before the scathing exploration of European colonialism takes centre stage.
Essential Queer Romance Novels
Diversity and representation in literature have never been more important, and the realm of romance novels is no exception.
Our selection of the best queer romance books showcases the beauty and complexity of love in all its forms, transcending boundaries and celebrating the power of connection.
These stories capture the hearts of readers with their unforgettable characters and heartwarming relationships
Love in the Big City by Sang Young Park
Translated from the Korean by Anton Hur
Love in the Big City could fall under the "Asian Romance Novels" and "Queer Romance Novels" since it's both. But, like many of the romance novels on this list, actually calling it romance is a little messy.
Though, make no mistake, this is a Korean novel about love.
First, it's about platonic love — the love between two hedonistic best friends at university, enjoying all the flavours of life: food, alcohol, cigarettes, and sex.
But, after a time, one grows up and gets married, leaving the other — our protagonist — to choose how he is going to live his own young, gay, good life.
Love in the Big City also explores familial love through the relationship between Young and his mother, before finally leaning into romantic love as he lets himself fall in love in his own way.
This love is difficult, rocky, and harsh, but it is still love and it is still romance. Sometimes.
This novel does not shy away from the shadows of love and romance, which is what makes it so earnest and beautiful as a queer romance novel.
There is so much here that is cruel and nasty, but a love for life and for people wins out in the end.
This is How You Lose the Time War by Amal El-Mohtar and Max Gladstone
This is a beautiful, poetic piece of science fiction lesbian romance. A short and tender novel that blends intense sci-fi world-building with lyrical moments of romantic expression between two agents of warring factions.
Our protagonists, Red and Blue, are two women working for different agencies of a far future, in which they fight for control of time itself.
The two agents leave letters for one another, at first as flirtatious taunts, and soon as bold declarations of their love for, and addiction to one another.
This is How You Lose the Time War shifts between chapters detailing what Red or Blue is up to and letters written from one to the other. These letters express passionate, loud statements of adoration that melt your heart.
The fun and complex world-building of this far future only supports the concept that love, the simplest thing to understand, conquers even the most complex ideas.
Wolfsong by TJ Klune
Wolfsong, the first in TJ Klune's Green Creek series of fantasy books, is a novel that answers the question, "What if Twilight was gay and also good?"
Klune is known for blending queer romance with urban fantasy, and this is his most expansive queer romantic fantasy story yet, spanning four lengthy books.
Wolfsong is the first book in that series, and it is predominantly a gay romance between a boy named Ox — who grew up in a small, rural Oregon town — and the youngest son of a pack of werewolves.
Around the time Ox turns sixteen, the Bennett family moves in next door. They are a mother, father, three boys, and the father's brother.
Ox, whose own father abandoned him, soon learns that the Bennetts are not only shapeshifters, but that his friend and boss, Gordo, already knows them. and that Gordo is also a witch.
Ox and Joe, the youngest of three boys, become tethered together in an intense friendship that soon blossoms into a vicious, feral kind of romance.
Wolfsong is a queer fantasy romance full of bloodshed, revenge, cruelty, and savage love. One of the most intense and best romance books of recent years.
Let's Talk About Love by Claire Kann
This is a uniquely important novel. A queer romance, this is a book that centres around a sexuality often criminally underexposed but nevertheless part of the queer canon: asexuality.
Let's Talk About Love introduces us to Alice, our asexual protagonist, who is all but done with love and relationships until she meets the handsome and endearing Takumi.
Sweet, approachable, endearing, and fun; Let's Talk About Love is a fantastic queer romance novel that deserves even more love and attention than it's already getting.
Read More: Best Queer Graphic Novels and Manga
The House in the Cerulean Sea by TJ Klune
A slow-burn gay romance, The House in the Cerulean Sea, Linus Baker, a solitary Case Worker at the Department in Charge of Magical Youth, is tasked with a top-secret assignment: assessing the potential threat posed by six unique children living in Marsyas Island Orphanage.
As he uncovers the island's secrets and grows closer to the enigmatic caretaker, Arthur Parnassus, Linus discovers an unexpected family and must choose between destroying their home or risking the world's end.
This heartwarming tale highlights the power of found family and the profound impact of love and acceptance.
One Last Stop by Casey McQuiston
From the author of the highly successful Red, White & Royal Blue, we have another light-hearted and witty romance novel that successfully captures the fizzing energy of meeting someone for the first time and knowing that they are your person.
Unfortunately, when August meets Jane on the subway, it is not a straightforward romance since Jane is displaced in time from the 1970s and August has to help her.
The interesting concept of One Last Stop offers a lot of insight into historic queer culture across the US during the 70s and keeps you hooked as you get more and more invested in a happy ending for these cute lesbian lovers.
The Seven Husbands of Evelyn Hugo by Taylor Jenkins Reid
"I spent half my time loving her and the other half hiding how much I loved her."
The Seven Husbands of Evelyn Hugo follows the story of Monique Grant, an unknown magazine reporter chosen by reclusive Hollywood icon Evelyn Hugo to write her biography.
As Monique delves into Evelyn's glamorous and scandalous life, she uncovers tales of ambition, friendship, and forbidden love spanning from the 1950s to the 1980s.
As the two women form a connection, it becomes apparent that their lives intersect in tragic and irreversible ways.
This captivating novel takes readers on a journey through old Hollywood, exploring the harsh realities of fame and the struggle of confronting the truth, no matter the cost.
Call Me By Your Name by Andre Aciman
This is perhaps a controversial choice, especially given that its author is not gay, but it is nonetheless one of the most celebrated modern gay romance novels.
Call Me By Your Name exploded in popularity thanks to its recent film adaptation, but the novel is also beloved by fans worldwide.
The novel follows a summer romance between two young men in 1980s Italy, and the lives of these protagonists over the subsequent fifteen years.
It's a story of young love and self-discovery that received enormous critical acclaim, as did its film adaptation.
While I have my reservations about a gay romance novel being penned by a straight man, it is nevertheless a novel that resonates with so many, and will surely be heralded as a future classic among gay romance novels.
Red, White, and Royal Blue by Casey McQuiston
Casey McQuiston's captivating story demonstrates that true love transcends diplomacy. Red, White & Royal Blue explores the unlikely romance between America's First Son, Alex Claremont-Diaz, and the Prince of Wales, Henry.
As charismatic and charming as Alex is, his rivalry with Henry threatens to damage U.S./British relations when a tabloid photo exposes their altercation.
In an attempt to control the situation, a staged truce turns into a blossoming secret romance that could derail political campaigns and upend both nations.
This delightful and witty queer romance novel poses the question: can love save the world, and how do we find the courage to embrace our true selves?
Delilah Green Doesn't Care by Ashley Herring Blake
Delilah Green Doesn't Care is a witty and steamy queer romantic comedy that follows Delilah Green, a successful photographer who reluctantly returns to her hometown, Bright Falls, to photograph her estranged stepsister Astrid's wedding.
Upon her return, Delilah encounters Claire Sutherland, Astrid's reserved best friend and a single mother running a bookstore.
As Delilah becomes entwined in wedding preparations, including a scheme to save Astrid from her terrible fiancé, she discovers unexpected chemistry with Claire.
Despite their differences and Claire's initial reluctance, the two find themselves drawn to each other, challenging their preconceptions about love and relationships.
If I Was Your Girl by Meredith Russo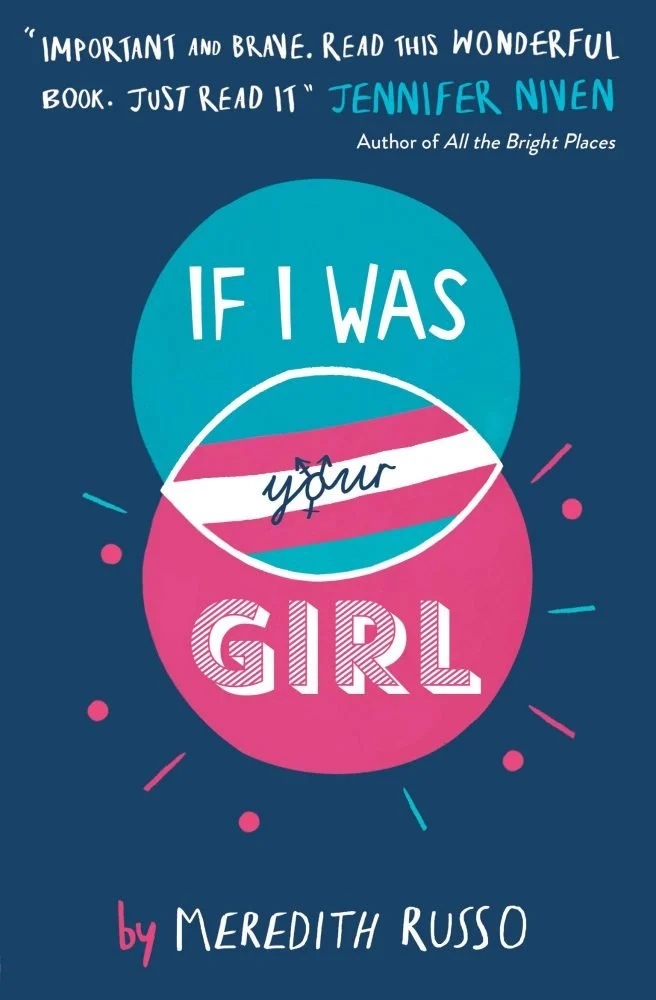 We previously mentioned If I Was Your Girl on our list of trans books by trans writers, and it bears repeating it here on a list of the best romance books for the same reason: it's spellbinding.
Meredith Russo is a trans woman who took her own experiences and funnelled them into the protagonist of If I Was Your Girl.
In this delightful trans novel, Amanda has moved to a new school and has fallen for a boy named Grant. She has disclosed to no-one, including Grant, the secret that she is trans, and lives in fear of that secret coming out, and what it will mean for her life at her new school and her blossoming romance with Grant.
This is a queer romance story for the ages; a book written by a trans woman about a trans woman, and a book that can help both young trans and cis people alike.
Read More: 9 Transgender Stories by Trans Writers
The Gentleman's Guide to Vice and Virtue by Mackenzi Lee
It might still be a very new novel, by The Gentleman's Guide to Vice and Virtue is a delightfully hedonistic romp of a gay romance novel.
What sets it apart from so many of its contemporaries is how much it enjoys itself; this book is less concerned with sorrowful pining or unrequited love.
Instead, it's a celebration of romance wrapped up in one of the most delightful historic romance novels of today.
Telling the story of an 18th Century British lord touring Europe with his best friend for whom he harbours an intense lust.