Defining a read as an "autumn book" isn't a simple thing. Autumn books are simply books that feel right to be read as the wind chills and the leaves change.
They might be spooky or gothic novels that are perfect for Halloween and when the nights start drawing in.
Or they might be heartwarming, cosy reads and mystery novels that bring us comfort as we enjoy them on a park bench with a takeaway coffee, or by the fire in the evening.
The Best Autumn Books
Since autumn books are so difficult to define, we've come at the topic from a few different angles, bringing you a handful of books that fit the autumn mood, whatever that might mean to you.
Enjoy these sometimes cosy, sometimes dark, sometimes spooky, and sometimes friendly autumn books.
One of the best short novels to read during the month of October is Shirley Jackson's magnum opus: We Have Always Lived in the Castle.
This is an eerie and tense gothic novel, set in a small 20th Century American town. It follows a family that has been shunned by their community, treated like vampires or pariahs wherever they go.
Our protagonist, Merricat, is the family's youngest daughter; her parents are dead and she practises her own brand of warding witchcraft in order to protect her remaining family from outsiders.
There is so much quiet tension folded into the fabric of this novel. Dialogue is stunted; movements are robotic; the world is so quiet you can hear a ringing in your ears.
With the creepy vibes necessary for a Halloween read, We Have Always Lived in the Castle is a delicious American gothic novel dripping with atmosphere.
This is one of the essential autumn books to read during October.
Kazuo Ishiguro's masterpiece is an English novel that is, in many ways, about Englishness itself. Its setting and tone make for a perfect autumn read.
Our protagonist, Stevens, is a butler who has been working diligently at Darlington Hall for decades. One day, the estate's newest owner announces he's leaving for a trip to the US and that Stevens should take a holiday of his own.
Having just received a letter from an old friend and former colleague, Stevens decides to drive across the country to visit her.
Along the way, he reflects on his life: on his work, his father, his relationships, and on Darlington Hall itself.
The Remains of the Day is a quietly sharp jab at conservative thoughts and behaviour; it expands on the themes introduced in his previous novel An Artist of the Floating World.
But it's the sweetly romantic setting; the road trip across soothing English countryside; the reminiscences and memories of youth that make this one of the best autumn books to enjoy as the nights draw in.
Translated from the Spanish by Chris Andrews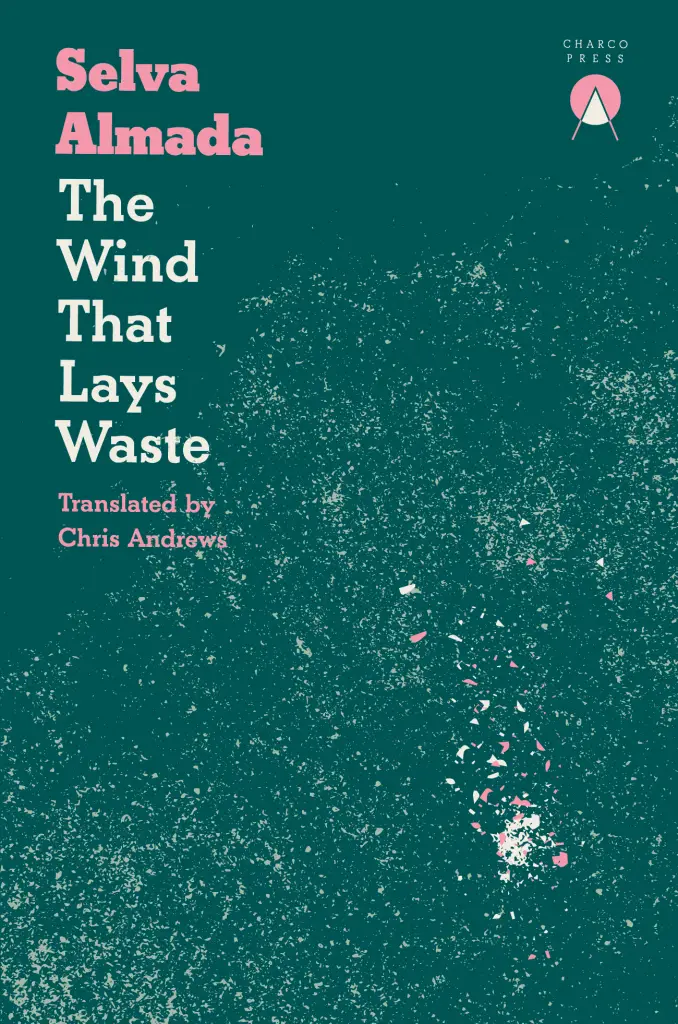 The autumn season means dramatic changes in the weather: darkness, creeping cold, shifting colours, grey skies, and rain.
The best book to pair with all that drama is Argentinian author Selva Almada's The Wind That Lays Waste.
This is a theatrical, claustrophobic, and gothic novel that concludes with the loudest pathetic fallacy you'll likely ever read.
Our cast is small: a travelling preacher and his daughter, and an atheist mechanic and his apprentice.
When the preacher breaks down, he stays with the mechanic while the atheist fixes his car.
The majority of this Argentinian masterpiece is comprised of toxic, loud, opinionated men arguing back and forth about the merits of the thing they believe (or don't).
A bleak, wild landscape; an isolated rural setting; too much masculine rage and passion; twisted people behaving in twisted ways. Gothic perfection and one of the most exciting autumn books to enjoy.
As an added benefit, you can read this in a single day. Wrap up warm, pick a park bench, sit, and enjoy.
While it might seem odd to include a novel set in an endless indoor labyrinth on a list that celebrates such a beautiful season, hear me out.
Autumn is all about cosy vibes: wrapping up warm, getting coffee with friends, relaxing at home with good food and soft lights.
Despite not having autumn aesthetics, Piranesi has autumn vibes in spades! Our protagonist is a darling himbo written with love and affection.
The world he occupies is a strange mystery. Enigmatic and tantalising, it draws us in deeper and deeper.
Half of what makes a good autumn book is its addictive readability; something you can't look up from and end up finishing in a single sitting. Piranesi is exactly that.
This is a charming mystery that bends and blends genres; it subversus and confuses and draws you in like a spell: a magical read and one of the most alluring autumn books.
While some of us want spooky and bleak books for autumn, and others want cosy and kind reads, a few might want something dark and twisted and strange.
For those readers, there's Ottessa Moshfegh's Lapvona: a fantastical and nasty novel set in a nondescript medieval European world.
Men who till the soil; a wise witch who nurses every child in the village; a gothic house on the hill overlooking it all. This is pure autumn vibes right here!
Natural disasters plague this world; and as autumn is all about the world getting harsher and bleaker, it's a perfect moment to read and drink in the darkness of Lapvona.
There is also a darkness in the blood of its characters. There are no heroes here, only twisted survivors of an unfair and cruel world — a perfect read for darker autumn nights.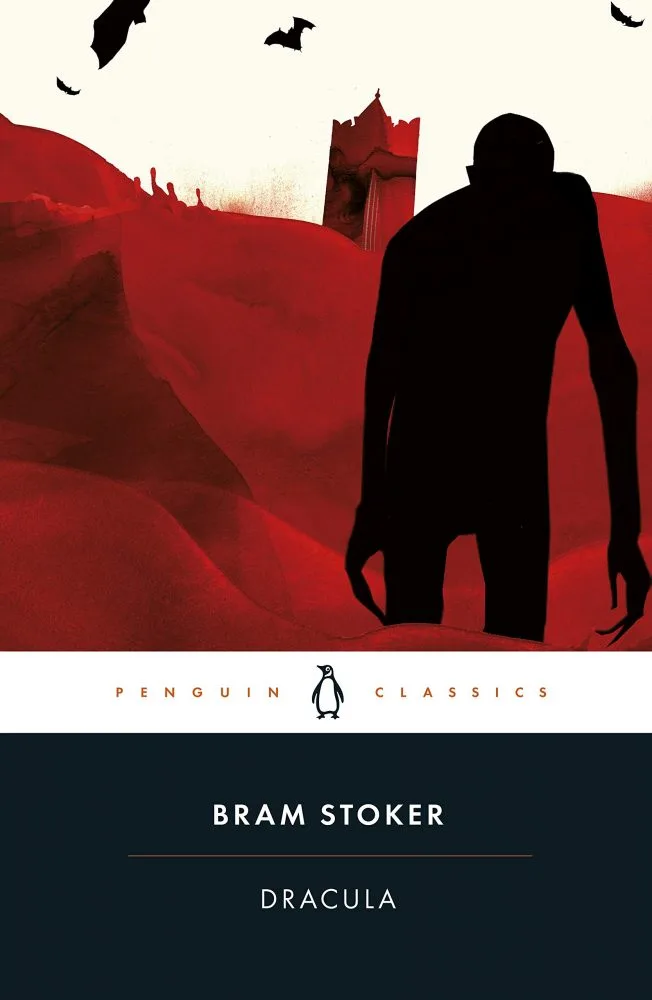 This one speaks for itself. There aren't many books better suited to October than Dracula.
One of the greatest horror novels, gothic novels, and vampire novels ever told, Dracula is a Halloween hat trick. It's also a sizeable tome; perfect for sinking your fangs into.
There's also something wonderfully romantic about Dracula's epistolary writing style, formed entirely as it is from letters and diary entries. A timeless gothic method of storytelling.
And that blend of the romantic and the gothic is exactly what good autumn books need to have. Monstrous villains, creepy castles, and an epic chase don't hurt either.
Translated from the Japanese by Stephen Snyder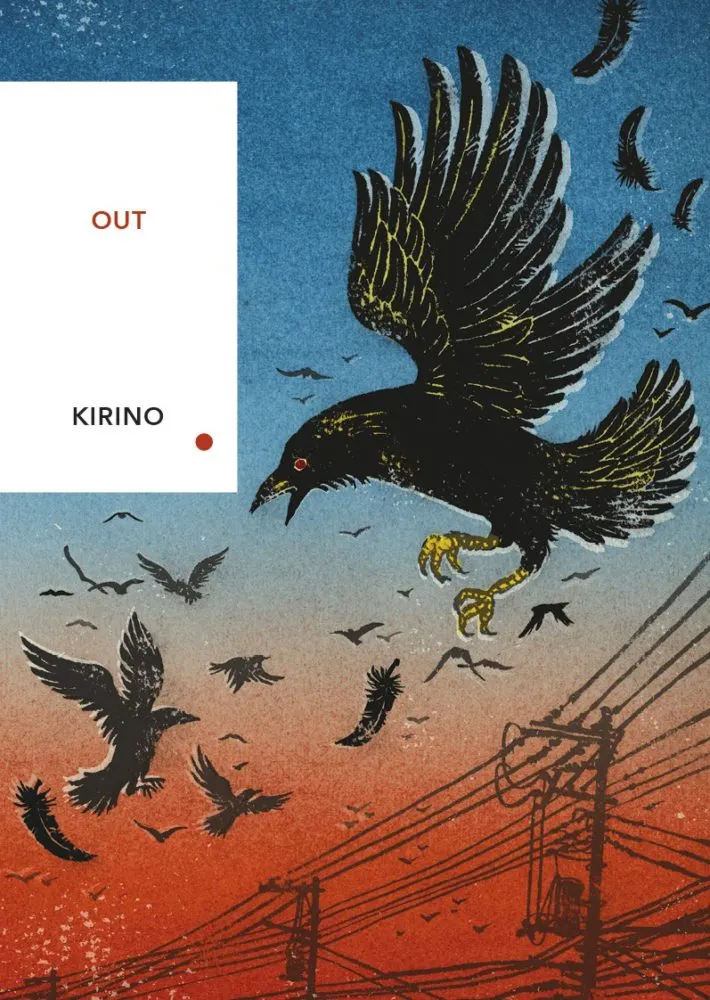 Autumn wouldn't be autumn without a murder (in fiction). While it would be easy to pick and choose a few great Agatha Christie mysteries, let's save her for winter.
Instead, let's go with something a little more bleak, angry, and gnarly for autumn than anything Christie ever wrote: Out by Natsuo Kirino.
Out is a Japanese novel dripping with disgust. Four women work the night shift at a sandwich-packing factory. When they're done, they go home to abusive husbands and boyfriends.
One day, one of these women snaps and strangles her husband with his own belt while their kids are just a room away. The others help her cover it all up, and things go bad. Very bad.
This is a blood-curdling, blood-soaked murder novel. Feminist and fierce, it is as twisted as it is angry and that makes it one of the coolest autumn books for a cold evening of reading.
One of the most lyrical, poetic, and talked-about British historical novels of recent years (for good reason), The Manningtree Witches is a short but intense autumn read.
Set in 17th Century Essex, at the height of the puritanical Christian witch hunts that swept Europe and North America, The Manningtree Witches is bold and beautiful.
In a small town devoid of men, our protagonist is a young woman among many other women, who must simply endeavour to survive when a man comes to town and stirs trouble.
The rural, pre-industrial English country setting makes for a beautiful world to explore, and the dangers of the narrative match the biting wind and darker skies of an autumn day.
Of all the autumn books here, this is one that really feels as though it embodies the season: its beauty and its bleakness.
Much like The Manningtree Witches, Elizabeth Lee's Cunning Women gets the tone just right when it comes to those English autumn aesthetics.
Set in a rural English world of witch hunters and paranoid peasants, Cunning Women is a curiously romantic novel.
Blurring the lines between dark feminist literary fiction and soothing romantic commercial fiction, Cunning Women is a warm autumn read with just the right amount of bite; like an autumn wind.
Our protagonist is a young girl whose all-female family are outcasts from their local village (the titular "cunning women"), but love blooms when Sarah meets the local farmer's son.
Meanwhile, witch hunts are escalating and paranoia is spreading through this Lancashire village like a virus.
Blending romance with feminist fiction, this is one of the sweetest yet bleakest autumn books on the shelves.
It almost feels cruel to have gone this long not having mentioned The Secret History, but better late than never. Donna Tartt's debut is a legendary piece of modern fiction.
This is the novel that defined the dark academia genre of fiction.
Set on a college campus in beautiful Vermont — a state that does autumn better than any other place in the United States — this is a tale of murder; of terrible people being terrible.
Our protagonist is a savvy young lad from a small California town who earns a place in this fancy college and, thanks to his love for Greek, stumbles his way into a club/gang of obnoxious posh kids that you'll love to hate.
But these posh kids are unshackled and untethered; they're wild and crooked and cruel. They make kill by accident and on purpose.
Lyrical and beautiful, The Secret History is one of the most atmospheric autumn books you'll ever read.
It can be difficult to find a place for fantasy or sci-fi novels on a list of autumn books, but Alex Pheby's Mordew absolutely fits the bill.
This is a gnarly, nasty, Lovecraftian novel that chews on fantasy tropes, spits them out, and watches as they morph into something monstrous and unsettling.
The cold and unloving world of Mordew makes for perfect autumn night reading.
The titular Mordew is the world of the novel: a gothic coastal city where most people occupy the muddy slums and the master holds all the power.
Our protagonist, Nathan, spends his days trawling through living mud looking for treasures to sell. While his father lies sick, his mother sends him to the Master of Mordew himself.
Nathan learns that, in the caves beneath the master's keep, lies the body of God himself, and it's by feasting on God's corpse that the Master gains his power.
This is a wildly ambitious, insidiously dark gothic fantasy novel; impactful and exciting, it is a perfect autumn read.
One of the books that really kickstarted the trend of British historical fiction, Stacey Halls' debut The Familiars was a huge commercial success.
While her second novel, The Foundling is arguably the better book, The Familiars is the one with all the autumn vibes.
Based loosely on the life of a real woman named Fleetwood Shuttleworth, The Familiars is set in the beautiful country estate of Gawthorpe Hall, Lancashire.
Young Fleetwood is pregnant, but she has been told that she likely won't survive it after so many stillbirths.
But one day, while walking the grounds of her home, Fleetwood meets an enigmatic girl named Alice who was out hunting, and who promises to help Fleetwood survive her pregnancy.
This beautiful, rural, historic setting is evocative and mesmerising. The family drama, the high stakes, and the layers of mystery and intrigue that pile up make for one of the most exciting autumn books of recent years.
Translated from the Mandarin by Bonnie Huie
It's difficult to put my finger on what exactly gives Notes of a Crocodile — a Taiwanese lesbian novel about depression and homophobia — such autumn vibes, but it definitely has them.
Perhaps it's the university setting, which conjures thoughts of September bringing new chances and opportunities.
Perhaps it's the doomed and toxic romance between two hopeless young people, confused and angry and afraid.
Perhaps it's the grey cloud of depression and anxiety that hangs over the whole story like an autumn sky.
Whatever the case, if you want a dark, heartbreaking, powerful queer novel by a true talent of Taiwanese literature for one of your autumn books, Notes of a Crocodile is essential.
As already mentioned, Agatha Christie is being saved for winter, but that doesn't mean a good murder mystery isn't more than welcome on this list of autumn books.
And there are few more fun than The Seven Deaths of Evelyn Hardcastle, Stuart Turton's masterpiece debut.
This is a trippy, fantastical novel that features murder, premonitions, enigmatic guiding figures, and multiple protagonists.
Our protagonist has been tasked with taking control of the bodies of eight people over eight days, like the player of a video game, in order to stop the titular death of Evelyn Hardcastle.
What Turton really understands is the importance of a recognisable cast of eccentric, memorable characters. Every good mystery novel needs that, and this novel certainly has it.
It also has an enormous, labyrinthine stately home and its wide grounds for a setting.
The stakes are high, the events dizzying, the characters delightful, and the interactions engagingly fun. This is one hell of an autumn read.
And so we arrive at the quintessential autumn read; queen of the autumn books; the perfect gothic novel: Wuthering Heights. A more ideal autumn read has never existed.
Emily Bronte's only novel begins with a man visiting the isolated houses of Thrushcross Grange and Wuthering Heights.
His host, a grizzled and frightening man named Heathcliff, is hateful and unwelcoming. Intrigued by the man, our narrator asks a maid to regale him with the story of this place.
And so we are thrown into the cold, hard, lonely world of Wuthering Heights, and the dark, toxic, twisted love affairs of the people who have lived and grown up there.
This is a celebration of melodrama. There are terrible people being terrible to one another, ruining their own happiness, and literally haunting each other.
There's nothing more autumnal than spending your evenings reading Wuthering Heights as the sun sets earlier and earlier.