When imagining winter books, there are probably two images that come to mind: books set during winter, and books to keep you feeling warm and comfortable.
There's also a third image: something dark, isolating, possibly frightening.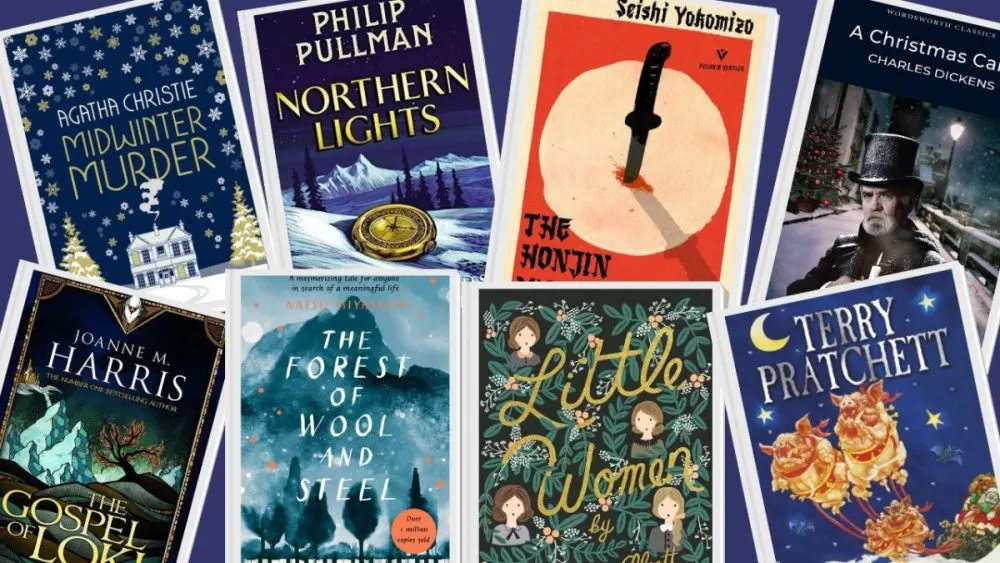 You'll find all three kinds of books on this list. Some of these winter books are simply books set in the snow and the cold; set during Christmas or the January chill.
Others are books that feel like a hug, like a companion sitting beside you while you warm yourself at the fireside.
And then there are the books that feel like winter. Gothic, isolating, lonely, and creepy books. And, of course, plenty of mystery stories.
Must-Read Winter Books
So, from warm and cosy reads to the bleakest horror, these are the winter books that fit every kind of vibe that the coldest season conjures.
If you've come here looking for books to keep you happy during the darker nights, you'll find them here. And you'll also find books that dare to feel like the bleakest parts of winter.
A Christmas Carol by Charles Dickens
A Christmas Carol is the most obvious story to appear on a list of winter books, and for good reason!
This is a great little classic to read when winter begins. It gets you in the mood for Christmas like nothing else can.
It is also nice and short, so it can be enjoyed in one sitting on Christmas Eve (a tradition for many of us).
What's also wonderful about Dickens' classic novella is that it isn't overtly Christian, even though he was. This is a ghost story and a tale of kindness and community.
It's Christian in spirit, but far from biblical. The focus is on community and family; of putting people before our own greed. Wholesome Christian messages.
And, of course, there is something particularly wintry about a Victorian setting. The cobbled streets of Victorian London look particularly romantic in the snow.
A Christmas Carol remains a must-read Christmas classic to read when the nights have drawn in and the lights get hung. One of the quintessential winter books.
Midwinter Murder by Agatha Christie
Agatha Christie is perhaps the one author who is essential reading during the winter months. There is a long tradition of murder mysteries being entwined with the cold and the snow.
So many murder mystery stories are set during the winter, and there is something so wonderfully cosy about reading one by the fireside as the snow falls outside.
For this reason, any Agatha Christie novel would do! But why not lean into the winter theme as hard as possible and read the Midwinter Murder collection.
Every one of these is a story set at Christmas, and you'll find an impressive number of them here, including The Clergyman's Daughter, A Christmas Tragedy, and The Mystery of Hunter's Lodge.
For sheer quality and quantity alike, you can't do much better than this collection of winter stories.
Agatha Christie always, always guarantees to reel in every reader with a unique setup, only to then floor them each time with a twisted plot and an exciting reveal.
There's something satisfying and irresistible about a murder, a mystery, or a murder mystery set in the chill of winter.
Perhaps it's the juxtaposition of joy and tragedy, or the perfect pairing of dark and cold with death and blood. Whatever it is, Christie understood it, and Midwinter Murder is a must-read winter book for any bookworm, especially during the festive period.
Little Women by Louisa May Alcott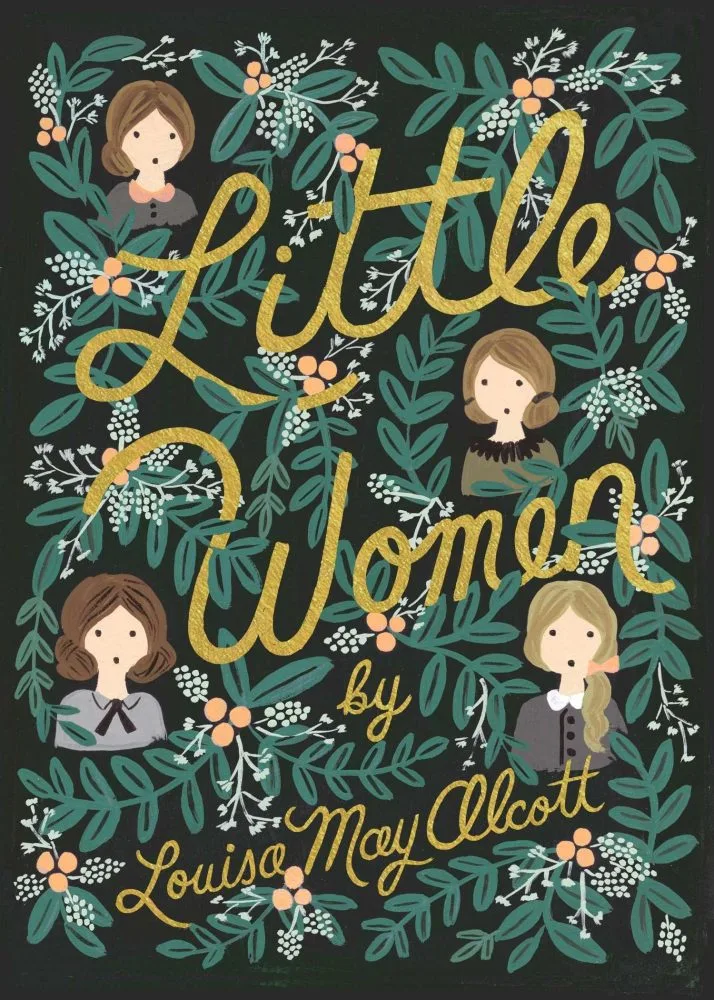 Little Women is another one of those essential winter books. Winter (and especially Christmas) is a time of family and connection. Little Women epitomises this.
Not only that, but this is a novel predominantly set during the winter period. It beautifully romanticises a snowy, rural New England winter.
Little Women is also a novel aimed at younger readers, meaning it is playful, simple, sweet, but certainly not without its tragedies and difficult moments.
This is the perfect winter novel to read with your own children, or to reawaken the cosy inner child of your own.
There are also several fantastic film adaptations of Little Women that make for great viewing on Christmas Day or Christmas Eve.
A coming-of-age story set mostly in the winter, which focuses on the growth of, and bonds between, a family of sisters. One of the most perfect winter books.
Northern Lights by Philip Pullman
Many of us grew up on Philip Pullman's His Dark Materials trilogy, and the first novel Northern Lights makes for one of the best winter books for children.
And for adults, of course — especially if you grew up on these fantastical stories, as I did. Or if you really want to get the most appreciation out of Pullman's antireligious themes.
Though we begin in an alternate Oxford, Northern Lights (as its title suggests) soon takes us far to the north, to a snowy land of witches and armoured bears.
This arctic setting, which takes up much of the book, makes for a wonderful winter read. And the fact that it's a children's story means that there is adventure aplenty.
Given how bleak and dark January can feel, when Christmas is over and the days are dark, this is a great novel to read after Christmas.
It will keep your spirits high and instil in the reader a sense of grand adventure, hope, and excitement during the darkest month of the year.
A perfect winter read for children and adults alike.
Hogfather by Terry Pratchett
The twentieth Discworld novel is another perfect winter read, especially in the lead-up to Christmas.
We follow Death as he attempts to fill in for the Discworld's version of Father Christmas: the titular Hogfather.
The Discworld books are wonderful for so many reasons: clever worldbuilding, political satire, allegorical stories, fun twists on fantasy tropes, and even more besides.
For this reason, they all make for lovely reading during the cold winter months. However, this particular Discworld novel is Christmas-themed. What could be better!
The Shining by Stephen King
Winter is a time for horror. Aside from Halloween, there really isn't a better time to enjoy some chilling horror novels.
So, let's turn first to the master of American horror: Stephen King, and his iconic novel The Shining.
Telling the story of an alcoholic, Jack Torrence, who takes a job as caretaker of an empty hotel while it's closed during the winter period, this is a tale of isolation and mental instability.
The winter setting, the large and looming hotel setting, the isolation of the place, and Jack's fragile mental state all add up to the perfect horror novel to read in the darkest depths of winter.
The Honjin Murders by Seishi Yokomizo
Translated from the Japanese by Louise Heal Kawai
Seishi Yokomizo was the Agatha Christie of Japan. A honkaku mystery writer of genius setups, perfect payoffs, and campy characters.
His debut murder mystery, The Honjin Murders, is even set in an isolated cabin, out in the Japanese wilderness, surrounded by several feet of snow.
Murder mystery novels, as already mentioned, are the perfect genre to be read in the winter, but this one really takes the cake with its snowy setting.
And of course, it's not just the snow but the crisp air, the empty space, the isolation, and the fact that the cast of characters are a family and the death comes during a wedding ceremony.
The Honjin Murders also marked the debut of Yokomizo's answer to Poirot: Detective Kindaichi.
Young, arrogant, and flamboyant, Kindaichi is the ideal campy character to add some colour to those dark winter evenings.
Murder mysteries are cosy; they're wonderful winter books. And beyond Christie's library, it's Yokomizo's books you should be turning to.
Frankenstein by Mary Shelley
Frankenstein is this writer's favourite novel, and there isn't a better time to read Shelley's masterpiece than in the darkest depths of winter.
The most obvious reason is that Frankenstein begins and ends in a cold, isolated, icy setting. A ship trapped in the arctic ice and a creature on the hunt beyond the mist.
This setting invokes the feeling of winter not only for its coldness, but also for its sense of isolation, emptiness, and vulnerability.
Beyond that particular setting, Frankenstein is also a gothic tale about a selfish and neglectful man and the intelligent creature he builds and abandons.
Frankenstein is a revenge tragedy, and that kind of heavy, weighted gothic storytelling makes it one of the best winter books to be enjoyed when the world is quiet.
Winter is still and lonely, and the rage of Frankenstein's creature lights all of that up. And his isolation also so beautifully mirrors the tone and feeling of winter itself.
For my money, Frankenstein is another of those essential winter books to enjoy as the snow falls.
The Forest of Wool and Steel by Natsu Miyashita
Translated from the Japanese by Philip Gabriel
The Forest of Wool and Steel is a great winter read for two reasons.
One: it's a Japanese novel set in Hokkaido, a snowy and rural paradise.
Two: it is a coming-of-age tale about friendship and art and music and self-discovery.
The Hokkaido setting really makes this a wonderful winter read. Aside from the neon-lit city of Sapporo, Hokkaido is a wide open wilderness of small towns, forests, and lakes.
And during the winter, this large northern island is buried under so much snow. There's no better setting for a winter novel!
But the story of a young piano tuner refining his craft, making friends, learning from his mentor, and building a group of friends and colleagues as he grows is also a heartwarming one.
This is a short, sweet, and simple novel. It isn't taxing or dark. It lifts your spirits and holds them high during a difficult and often lonely time of year.
The Hobbit by J.R.R. Tolkien
While it isn't particularly wintry in its setting, Tolkien's The Hobbit has become a mainstay amongst winter books; one that is enjoyed by children of all ages, especially around Christmas time.
The Hobbit is an imaginative adventure; a novel that did so much for the fantasy genre and for children's literature.
Commonly enjoyed during the Christmas period, The Hobbit is a colourful adventure that matches the pomp and splendour of Christmas.
If you enjoy it after Christmas has passed, however, The Hobbit has the power to light up those dark and drab January nights with its playful language and curious cast of colourful characters.
As adults, this is a novel that reignites our childish imaginations. As children, it's one that takes us on bold and wild new adventures. A must-read amongst winter books.
The Shape of Darkness by Laura Purcell
Given the ways in which nature itself turns against us during the winter (the biting cold, the vulnerability we feel, the long nights and short days), there aren't many horror novels set during winter.
One of the few that is also happens to be a stand-out book amongst modern British horror novels: The Shape of Darkness.
Laura Purcell has been the queen of UK horror for some time now, beginning with her breakout haunted house novel The Silent Companions.
Her fourth novel, The Shape of Darkness is a blend of terror and mystery set in the English city of Bath during a Victorian winter.
Bath is a beautiful city any time of year, but its beauty really stands out during the autumn and winter months.
That beauty is soaked with blood in The Shape of Darkness, however, as the deaths start to pile up.
The Shape of Darkness is a horror mystery about paranoia and secrecy. It takes familiar tropes of both the horror and mystery genres and twists them into strange new shapes.
A gorgeous historic city; a snowy winter setting; a blend of horror and murder-mystery. You can't ask for more out of your winter books.
Jane Eyre by Charlotte Brontë
Gothic novels deserve to be enjoyed in the autumn and winter seasons. These are the times when they come to life.
Given how Emily Brontë's Wuthering Heights features on our autumn books list, it only feels right that her sister's Jane Eyre be enjoyed in the winter months.
This gothic romance is a fantastic choice; a classic amongst winter books, as we follow the titular Jane make a home for herself in a big, echoing country estate.
This is a novel of cursed people, of poisoned love, of secrets and treachery and deceit. It's loud and quiet all at once.
Jane Eyre is a lesson in gothic romance, with hateful people falling in love and finding their own kind of peace, while the lonely rural setting keeps them trapped together.
Few novels feel better when read during the winter months, making Jane Eyre another one of the essential winter books.
The Shadow of the Gods by John Gwynne
Fantasy novels are epic things, and that epicness can be a wonderful companion during the lonely winter months.
Heading off on a grand adventure, facing down mighty foes, and making friends and companions along the way — these things are all a great comfort during winter.
But all of this can be made even better by an appropriately wintry setting, like that of The Shadow of the Gods.
This is a Norse-inspired fantasy epic that takes place in a wild and snow-covered world in which humans have made their homes amongst the corpses of gods.
Those gods engaged in a great war centuries ago, and now they are gone. The humans that we follow are hunters and mercenaries.
We follow their quests, bond with them along the way, and enjoy the snowy landscape as we go. Amongst winter books, this is one of the best fantasy books you could enjoy.
The Night Circus by Erin Morgenstern
Erin Morgenstern's debut novel was an astonishing breakout hit, and remains a favourite for so many readers who love fantasy and fairytales.
This is a novel spilling over with magic and mystery. Stunningly written, theatrical, Shakespearean, and bursting with imagination.
A Victorian world is always a good one to get lost in during the winter period, but one that is mostly set at night and is full of strange magic and devilish deals really is peak as winter books go.
The Gospel of Loki by Joanne M. Harris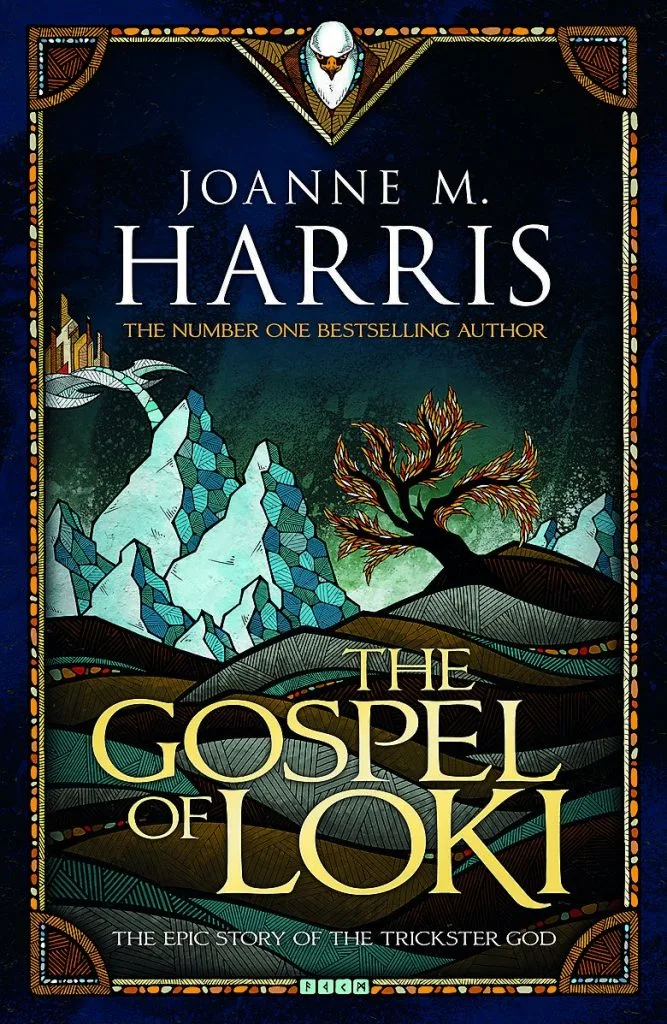 Joanne Harris is a legend of British literature, and The Gospel of Loki represented a very exciting shift in her canon: a rip-roaring fantasy adventure inspired by Norse mythology.
What Harris does here, in a genius way, is take all of the legendary tales of Loki, and thread them together into one single narrative to make for a wonderfully fun novel.
This is a fun and funny novel that is at once respectful of its legacy and also doing something entirely fresh and exciting.
What makes it such a perfect winter read is the fact that it is Norse (therefore cold and snow) but also that it's a wild and thrilling adventure that follows the most exciting of all the gods.
It's hard to have a more fun time during the winter period than reading The Gospel of Loki.