Before you travel to any new country, you should know a little about its history, food, art, language, and customs. And the best way to do that is to tuck into a few books. With that said, here are seven books to read before you visit Japan, land of the rising sun.
Modern Japan
You think ancient Japan, you picture samurai, geisha, and ninja. You think modern Japan, you picture anime, robots, and neon-lit streets. More than any other nation, Japan is famous in equal parts for its history and its modern culture. It has done such a good job of both separating and marrying the two together. As such, its tourism grows every single year.
We clamour to Japan from all over to see the Kinkaku-ji of Kyoto, to climb Mt. Fuji, to shop for anime merch in Akihabara. But before we do any of this, we should really get a better understanding of what makes Japan special. What is it that the Japanese value? How does their country work with so much harmony and peace? Why is their art as unique and beautiful as it is? To help answer these questions, here are seven books to read before travelling to Japan.
Written by Will Ferguson
Story time: Before I lived in Japan (the first time), I was gifted this book by a friend. What I thought would be a fun book that would familiarise me with the roads and trains and cities of Japan turned out to be an illuminating story about living as a foreigner in Japan, the post-war growth of Japanese society and infrastructure, and a journey filled with as many laughs as tears. The book treats you to fascinating anecdotes about Japanese folklore, language, history, fashion, food, everything. This book is the place to start.
Written by Jonathan Clements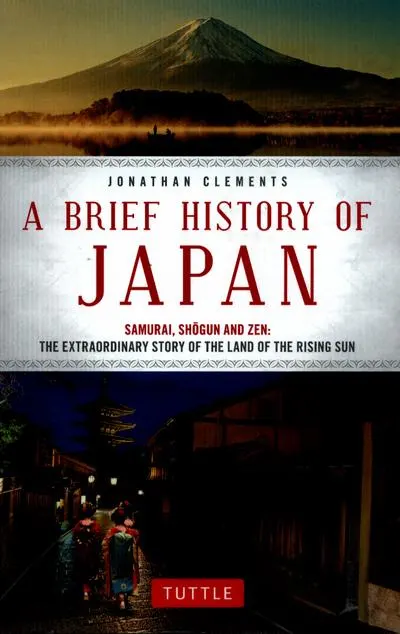 We've read a few books on the history of Japan, but none hit the mark quite like this one. Clements is an expert on both Chinese and Japanese language and culture, and his unwavering adoration for Japanese culture – both ancient and modern – shines through in this fun, fluid, vibrant book. If you want to learn the truth about Zen, how the Samurai truly worked and behaved, and how exactly Japan paved its own road through Asian history, this is the book you need to dig into. It's written with wit, wisdom, and playfulness, but packs a real knowledge punch.
Written by Sayaka Murata,  Translated by Ginny Tapley Takemori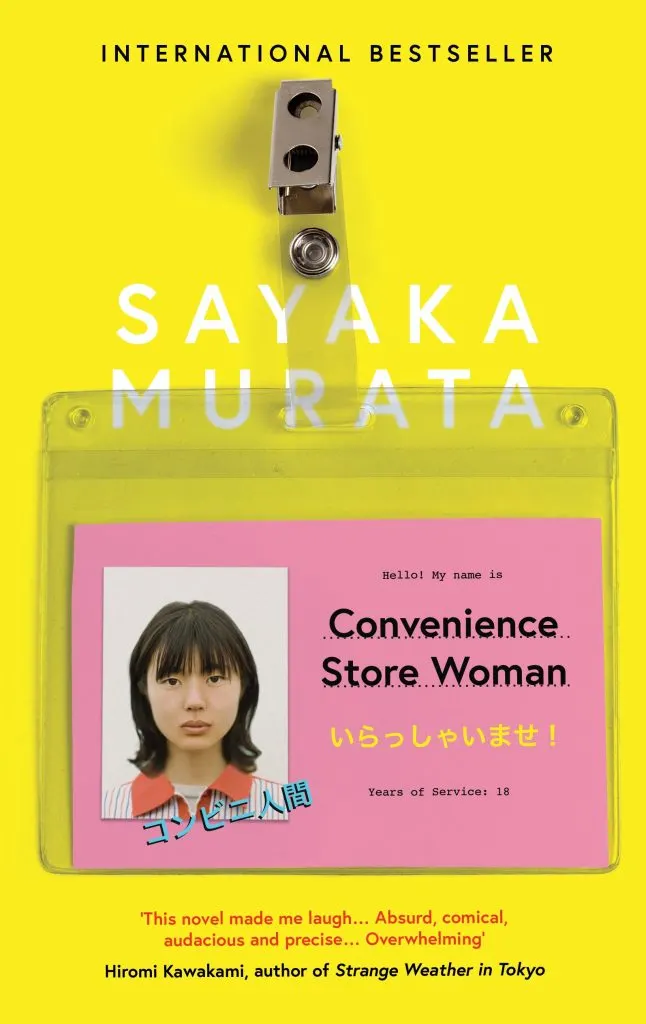 One of the best novels to come out of Japan in years was 2018's Konbini Ningen (or Convenience Store Woman). It's a short novel that tells the story of a woman who has worked in a convenience store for 18 years. It holds the state of modern-day Japanese life under a lens. It brings to light the fragility of Japanese society, how it behaves like clockwork so long as all the cogs are greased. And the job of a convenience store person is very much one of these cogs. If you want to really dig into the psychology of Japan's culture before you visit Japan, this book is also a wonderful look at how your average Japanese person observes mental health, strangeness, and the ladder of work and family that we all must be on because of reasons.
Read our full review of Convenience Store Woman
Written by David Pilling
This book was a huge success that went beyond Japan, striking a nerve with journalists, economists, politicians, and writers across the world. It's an informative and infinitely well-researched book that examines the post-war Japanese economy. It discusses the bubble burst at the start of the '90s; it touches on issues of feminism and inequality. It interviews Japans most famous writers and artists to get an insider perspective. If you want to know how Japan's modern-day infrastructure, economics, and politics work (but you also don't want to be bogged down with jargon and numbers, this book is overflowing with heart, making it a must-read before you visit Japan.
Written by Yu Miri, Translated by Morgan Giles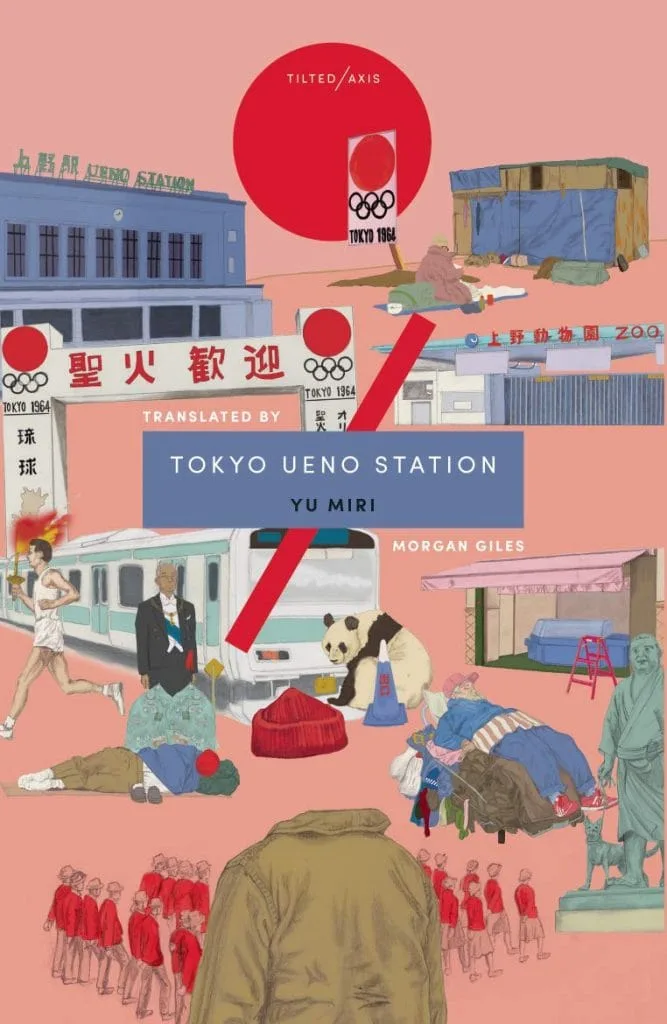 Newly released in 2019, this phenomenal novel is a chilling indictment of the invisible class system that plagues modern-day Japan. Yu Miri, a Korean-born Japanese citizen presents us with a tragic protagonist who worked his entire life, barely surviving (until he no longer can) under the weight of Japanese bureaucracy, class, and government. It's not a friendly novel in many respects, but it is a truthful and transparent one, and it would be valuable in the hands of anyone who puts too much faith in capitalism and the actions of the government. It's always good to be up-to-date on the latest literature before you visit Japan.
Read our full review of Tokyo Ueno Station
Written by Hiromi Kawakami, Translated by Allison Markin Powell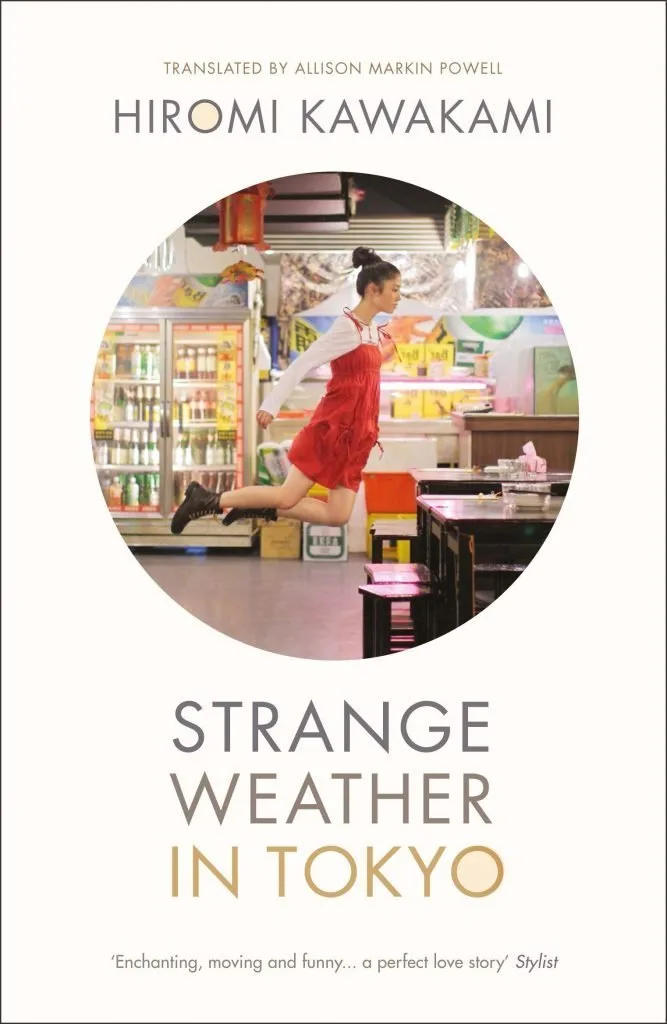 This novel is a delight. The story of a young woman who meets one of her old teachers in a bar, forms a tight friendship with him which steadily and awkwardly grows and grows, and struggles to reconcile her adoration for him with her frustration at his archaic ways. It's very much a clash of old and new. The old Japan that now exists in temples and museums is alive in Tsukiko's sensei, but doesn't really have a place in the world she is now thriving in. So what you have here is a very vivid show of how Japan has changed and evolved in such a small space of time, personified as two wholly likeable and hilarious characters.
Read our full review of Strange Weather in Tokyo
Written by Alex Kerr
Alex Kerr has a thing for traditional Japan. He has studied its tea ceremonies, kabuki and bunraku theatres, and is a master calligrapher. In Lost Japan, he takes us on a personal and intimate journey through a life spent uncovering the parts of Japan that are vanishing. He decries pachinko and the crushing existence of sad salarymen, and he romanticises the arts of Japan which are unparalleled across most of the world. To truly peer into the heart of Japanese art, architecture, and history, you need to read this beautiful book. Kerr cares, and he'll have you caring, too. Before you visit Japan, let Kerr teach you about its deep artistic and cultural history.
Read our full review of Lost Japan
If you're interested in more wonderful Japanese literature and non-fiction then check our archives for a wealth of goodies.
Related:
Books to Read Before Travelling to China
Books to Read Before Travelling to Southeast Asia
Books to Read before Travelling to South Korea
Will Harris
Predominantly writes about the books of Books and Bao, examining the literature of a place and how the authors have used the art of storytelling to reflect the world and the culture around them.