Wherever you were born and raised, you know that World War II changed everything. You may not have been alive before WWII to know this first hand, but you studied history and you spoke to your grandparents who likely lived through a recession, and possibly a subsequent economic boom depending on where you are from.
Japan Today
You know that the global fallout was so unimaginable that it truly earned the title of a 'World War'. Without WWII we may not have rock and roll today; and the Treaty of Rome, leading to the formation of the EU, may never have happened.
World War II also gifted the world with the Japan we know today. A Japan that leads the world in consumer electronics like Fuji and Nikon cameras, and Sony TVs and PlayStations, and sets global fashion and culture trends thanks to its popular anime and video games.
Japan, alongside modern day America, has had a guiding hand in almost every aspect of popular culture today. And this globally popular culture that so many Western children grew up in awe of rose from the devastating ashes of WWII. Even Japanese films like Godzilla and Studio Ghibli's Grave of the Fireflies remind us of this.
But what culture was lost to pave the way for the modern Japan many of us love today? In Lost Japan, Alex Kerr has examined this question with more than a tinge of sorrow.
Lost Japan
Alex Kerr, a Japanologist, is the son of a naval officer, and as a result spent his childhood living briefly in many parts of the world, from the US to Italy. But the place that never left him was Japan.
After living in Yokohama from '64 to '68, Kerr left Japan but Japan didn't leave him so he majored in Japanese Studies at Yale University. From there to Oxford for Chinese Studies, and then a permanent move to Japan.
Much in the same vein of Marjane Satrapi's Persepolis and Jung Chang's Wild Swans, Lost Japan blurs the line between biography and history. What sets it apart from Satrapis and Chang's books is that Kerr is not native to the country he writes about. He is, rather, an academic, an enthusiast, an expert (a professional weeaboo, as a friend of mine put it).
And it is this distinction that makes him oddly qualified to write on the subject of a lost culture. It could be argued that this book could not have been written by a native Japanese person, for want of a lack of objectivity and wider perspective.
It took an outsider to see what has been lost and to accurately and faithfully record it. Or perhaps that's naïve and harshly biased. I'm not sure.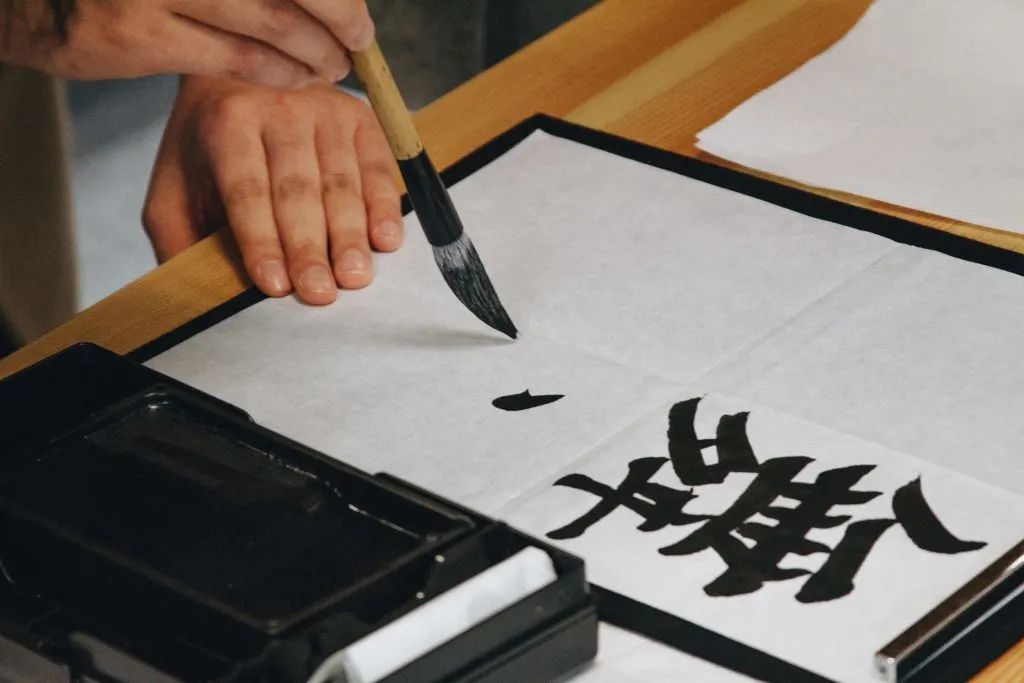 What Must Be Saved?
Japan could never have become the flagship nation of modern technology and culture it is today if everyone had not been on board. But that means so much must be sacrificed. This is where Kerr is privileged; as a foreigner he was able to migrate to Japan and study what it has left behind, like any great historian.
But Kerr took this study one (and then two and three and four) steps further and has dedicated so much of his life to collecting and trading lost Japanese artworks, practicing the dying art of calligraphy, and working alongside kabuki actors.
The lessons in this book are plentiful, and readers will find themselves moved by the stories, both historical and anecdotal, that Kerr has to tell about each sacred and profound art form.
Such as, the man who dedicated his entire life to the art of Japanese tea ceremony simply to uphold his honour after being shamed on a single day in his youth.
With a deft hand, Kerr digs into the soul of each of Japan's sacred arts, examining with great enthusiasm what makes each one so magical.
A favourite of mine is the theatrical puppetry known as bunraku, which takes thirty years of dedicated study and practice to master. Each decade of work allows a practitioner to step up one rung of the ladder and begin operating a new part of the intricate and massive puppets we see onstage.
Of these individual and beautiful aspects of old Japanese culture, each has a chapter dedicated to it, as Kerr offers personal tales from his own life, his own work, and the friends he has made.
All the while, he revisits time and again one of the most charming aspects of this book: Chiiori. And yes, you can stay in this stunning property that you'll inevitably fall in love with.
House of the Flute
Chiiori is a house. During his time at university in Yale, Kerr travelled Japan and stumbled upon the Iya Valley, a place untouched by much of modern civilisation. There he befriended the locals and very suddenly found himself purchasing a house which he named Chiiori (House of the Flute).
The renovation of Chiiori makes up the scaffolding of Lost Japan, and in a way the scaffolding of Kerr's own life in Japan.
This house, his castle, is an apt metaphor for the lost Japan which Kerr wishes to salvage. As he pours time, money, and labour into restoring this traditional Japanese home, so too does he do the same for so many aspects of traditional Japanese art and culture.
In a delightfully romantic manner, Kerr believes that restoring Chiiori, and having this perfect example of lost Japan alive and working, means doing the same for all the elements of Japanese life that he fears will soon be dead and buried.
Kerr is unashamedly critical of modern Japan. He scorns the (admittedly dreadful) pachinko parlours and cringes at the lifeless and drab architecture of the great metropoles:
"Why has pachinko swept Japan? It can hardly be the excitement of gambling, since the risks and rewards are so small. During the hours spent in front of a pachinko machine, there is an almost total lack of stimulation other than the occasional rush of ball bearings.
There is no thought, no movement; you have no control over the flow of balls, apart from holding a little lever which shoots them up to the top of the machine; you sit there enveloped in a cloud of heavy cigarette smoke, semi-dazed by the racket of millions of ball bearings falling through machines around you.
Pachinko verges on sensory deprivation. It is the ultimate mental numbing, the final victory of the educational system."
Japan is a nation of proud people, so many of whom may not openly agree with Kerr's criticisms even if they did so in private. But Kerr believes that, in order to save what he believes important enough to be saved, pride must be set aside, and action must be taken.
Lost Japan is a love letter to a Japan that is indeed lost. But lost things are often found. Kerr has spent his life searching, and we are all the richer for it.
If you like this then you will certainly love Japan Story.