It's very easy to be inspired by Japan as an artist. From authors like Arthur Golden and David Mitchell to filmmakers like Martin Scorcese, Japan has sparked creativity in artists the world over.
This, of course, also extends to music. Bands and musicians around the world have taken inspiration from Japanese art, music, language, aesthetics, landscapes, urban spaces, fashion, and more to write fantastic songs inspired by Japan.
Beautiful & Diverse Songs Inspired by Japan
Every song, EP, and LP featured on this list of songs inspired by Japan is just that: inspired by Japan. That means these artists are not Japanese, but rather non-Japanese artists whose songs are inspired by the cityscapes, language, and culture of Japan.
If you want to discover some new Japanese music, check out our playlist of Japanese LoFi
The Lonely Harps Club – Nommunication
Nommunication is a term used in Japan to describe the need for alcohol to get a conversation going. It combined the Japanese verb nomu (to drink) with the English word "communication".
The mere existence of this word says a lot about both drink culture and communication in modern day Japan.
The formerly Tokyo-based British singer-songwriter Julia Mascetti, who performs as The Lonely Harps Club, took this term, blended it with her own experiences of living, working, and performing in Japan, and composed an ethereal track with Nommunication as its title.
We were lucky enough to see The Lonely Harps Club perform this song live in a Tokyo club, and it proved to be just as hypnotising live as the dream-like atmosphere of the recorded track would have you believe.
The Lonely Harps Club's debut album, Long Game, also features other songs inspired by Japan, including the track Left, which describes leaving Japan, and the track In Bloom, which actually features a shamisen in its instrumentation.
Sithu Aye – Senpai (EP)
Scottish math-rock-guitar-boy Sithu Aye (pronounced C2A) makes no bones about how much the world of anime has inspired his music. Sithu Aye's running series of Senpai EPs mimic the sound and tone of slice-of-life anime to great effect.
The titles of these tracks often reference anime tropes, and every single one is a happy, bouncy, guitar-led banger.
Sithu Aye is an instrumental project comprised of electric guitars, drums, bass, piano, and synths. Though metal-inspired, the songs that Sithu Aye puts out are jolly, groovy, summer tunes, and the Senpai EPs are essential listening for anime fans.
A few listens of the Senpai EPs, a glance at the cover art, and a scan of the track names shows just how much of an influence Japanese anime has had on Sithu Aye's imagination and approach to music.
Cartoon Theory – Yokai Orchestra (LP)
Within the same blend of scenes and genres as Sithu Aye, you'll find the French musical project Cartoon Theory. With heavy emphasis on synths, pianos, and drums, this is an instrumental mix of djent and synthwave.
Cartoon Theory's Yokai Orchestra LP, as evidenced by its name, album art, and track titles like Kitsune, is another collection of tracks inspired by Japanese culture and folklore.
This goes beyond the words and art, however, with Japanese instruments and compositions being sampled by Cartoon Theory to create an atmosphere reminiscent of the soundtracks to Japanese video games and anime, especially those set in worlds inspired by Japanese history and mythology.
This is a wordless concept album that takes us on a sonic journey through the myths and tales of Japanese folklore, played with staggering effect and mixed beautifully. A treat for the ears from beginning to end.
Phoebe Bridgers – Kyoto
Kyoto is a hugely popular track by American singer-songwriter Phoebe Bridgers.
The song's video places Bridgers in front of a green screen, on which typical tourist photos of Japanese landmarks and common urban objects can be seen, as well as footage of and from city trains and shinkansen.
While the track is, allegedly, about Bridgers' relationship to her father, the lyrics bring the streets and common sights of urban Japan to life in a vivid and satisfying manner.
Kyoto's opening lyrics describe a Buddhist temple, a 7-11 convenience store, and the shinkansen bullet train. It's simple but paints a clear image of the common sights seen by first-time visitors to Japan.
In a press release, Bridgers remarked:
"This song is about impostor syndrome. About being in Japan for the first time, somewhere I've always wanted to go, and playing my music to people who want to hear it, feeling like I'm living someone else's life. I dissociate when bad things happen to me, but also when good things happen. It can feel like I'm performing what I think I'm supposed to be like."
Lianne La Havas – Tokyo
UK singer-songwriter Lianne La Havas discussed with Billboard how:
"The song 'Tokyo' is about the loneliness you feel when you're going from place to place. Tokyo seemed like the best place to discuss that: It's such a bustling city, but you can feel so alone there."
She captures the dizzying, endless concrete jungle of the world's largest city in her lyrics, and dwells mystically on how the size and density of such a city can make one feel far more alone than they would be anywhere else on Earth.
Having felt this exact feeling myself on more than one occasion in Tokyo, I can relate to these lyrics with a near uncomfortable intensity:
"I'm out of sight

I'm out of mind

Alone in Tokyo

You're out of reach

Wrong place, wrong time

Alone in Tokyo"
The Cure – Kyoto Song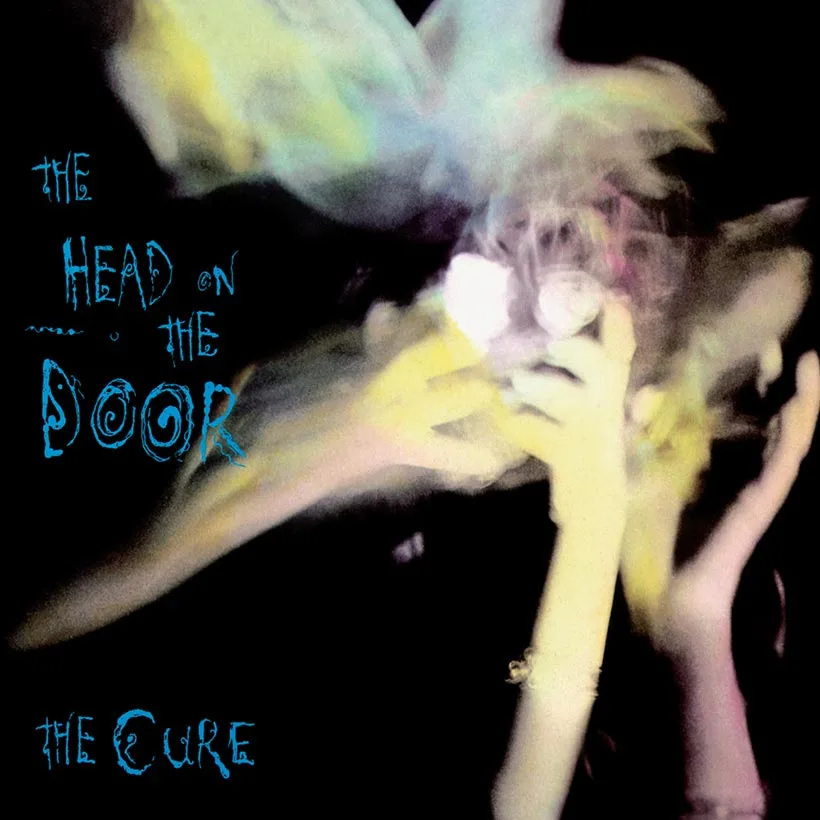 From their 1985 album The Head On The Door, The Cure's Kyoto Song is sonically inspired by the titular Kyoto, Japan's historic capital. In the opening instrumental segment of the track can be heard a Japanese string instrument being plucked (it sounds like a koto but I'm not 100% sure).
As for the track's lyrics, they are surreal, creepy, and dream-inspired (very on-brand for Robert Smith). The lyrical ties to Kyoto are unclear but the instrumental connection is subtle and runs deep.
Read More: Must-Read Books About Life
Alphaville – Big in Japan
Released in 1984 on their album Forever Young, Big in Japan is perhaps the most famous pop song inspired by Japan you'll ever hear.
Though, in this instance, "inspired by Japan" isn't entirely accurate, but it is culturally interesting. As Marian Gold remarked on the lyrics:
"As you know, there's a considerable musical market in Japan. If you wanted to become famous, what you should do was to form a hard rock group and then release an album over there; it would definitely sell well… so the story went …"
Big in Japan is actually about washed-up people dreaming about being drug-free. The link to Japan being that, like Gold said, you might be a loser in your real life, but you can find success in another world.
The idea of Japan being a whole other world that offers new opportunities and successes for some people is an old tale, and one that Gold explores here in a clever allegory.
While Japan's own music and art did not inspire the song, there is a fascinating cultural link between the West and Japan that Gold is referencing; one that really gets the cogs turning.
The Wonder Years – Raining in Kyoto
The opening track to The Wonder Years' album Sister Cities takes listeners on a tour of Kyoto.
Dan Campbell wrote the song after finding out that his grandfather, back in Philadelphia, had died. Campbell learned this as he boarded a plane for his band's Japanese tour.
While in Kyoto, a kindly old man guides Campbell around a Buddhist temple to conduct what Campbell calls a "makeshift funeral" for his grandfather. Campbell explains in the lyrics that he doesn't understand the symbolism of it but the act is an attempt to find some closure.
Other lyrics in the song make reference to vending machine coffee, paper cranes, and Japan's monsoon season. It paints a haunting picture, as do the shots seen in the song's music video.
These shots reveal close-ups of local people and places in cities like Osaka and Nara, as well as Tokyo and the titular Kyoto.
Agent Fresco – Mono no Aware
Mono no Aware is a Japanese concept which can be translated as "the pathos of things". It's a term used to capture a person's awareness of impermanence. A classic example being the quick and brief life of a cherry blossom.
The closing track of Icelandic prog rock band Agent Fresco's album Destrier uses mono no aware as its title, encapsulating the themes, tone, and message of that song.
The lyrics of the song describe a person riding his horse (destrier) across a shifting landscape awash with death. It evokes images of a battlefield and a melding of life and death.
This hearkens back to the concept of mono no aware, making the track one of the more unique songs inspired by Japan you're likely to come across.
Enter Shikari – Shinrin Yoku
Shinrin yoku (forest bathing) is an increasingly popular concept and activity in the West, inspired by the practising of that same activity in Japan. Books have been written on the subject, attempting to capitalise on the trend.
Cynicism aside, shinrin yoku is a healthy and beneficial thing. It simply involves taking yourself out into a forest and losing your body and mind to the colours and sounds of the forest. It's an easy way to find peace and feel strong.
UK alternative rock band Enter Shikari took this concept and described it in the lyrics to their track of the same name. In his lyrics, Rou Reynolds walks listeners through the sensation of shinrin yoku:
"Surrounded

Sunk deep in the dense embrace of the forest

I imagine this is the polar opposite of suffocation

My lungs seem to gain extra capacity here

And I feel like an empty inbox

As I contemplate the ultimate assault course

The roots, the stumps, the branches"