The literature of Korea is some of the best around today. And the food! My god, the food. So, check out these seven books to read before you visit South Korea.
The Best Korean Books to Read Before you Visit South Korea
South Korea is one of the most popular nations on Earth to visit, move to, and work in right now. A lot of that is down to K-pop and K-dramas, but there is such an amazing wealth of beautiful literature and turbulent, exciting history beyond all of that. The divide between North and South Korea is a vital and fascinating subject.
Human Acts by Han Kang (Tr. Deborah Smith)
Han Kang made waves in the world of literature a few years back when her novel The Vegetarian was awarded the Booker International Prize 2016 (also translated by Deborah Smith). Her later book, Human Acts, however, is arguably a more raw and political story.
It sheds light on the criminally lesser-known political suppression of South Korea that lasted until the Gwangju Uprising of 1980. From multiple perspectives, including that of the ghost of a boy killed during the uprising, we get to see the turmoil, tears, and bloodshed which led to the vibrant and prosperous nation we have today.
Read More: If you're looking for Korean short stories then check out the Yeoyu series.
At Dusk by Hwang Sok-yong (Tr. Sora Kim-Russell)

One of South Korea's most prestigious novelists brought us this work in translation recently, in 2018. It tells two stories: that of a rags-to-riches architect looking back on his life and childhood in a kind of Citizen Kane way, and that of a young woman struggling to forge herself a career in theatre. At Dusk is a fantastic mirror held up to the disparate classes, artists, and businessmen of Korea today, and it's a real tear-jerker to boot.
Read our review of At Dusk right here.
Our Korean Kitchen
Written by married couple Jordan Bourke and Jejina Pyo. Bourke is a renowned chef and, working together with his wife and her cultural expertise, they have welded together a fun and engaging cookbook that teaches us all the ins and outs of Korean home cooking. Our Korean Kitchen is easy to follow and the tantalising pictures are a wonderful motivation, we had great success with the kimchi recipe! Before you head to Korea, it's good to know what to expect, food-wise. Maybe even cook some for yourself. You're certain to fall in love with Korean food, so best to get a head-start. Here are six of the recipes from the book for free.
Read More: 12 Best Asian Cookbooks for Amazing Homecooking
The New Koreans by Michael Breen
Written by a man who has spent many years living in and studying the world of South Korea. The New Koreans is a fascinating exploration of the economics, history, and politics of Korea today. The country is now rich and prosperous. It builds some of the best tech money can buy. And it has the biggest pop music industry. How did it get here? Read this book to find out.
The Korean War by Max Hastings
I don't know about you but the Korean War was not covered at all when I was in school. I was embarrassingly naïve about it until just before we moved to South Korea and we both went on a history reading binge. We found a traumatic, bloody, and captivating story of civil unrest, political divides, and Western interference.
The Korean War by Max Hastings will teach you everything you need to know about the story of the Korean War. Everyone should know more about what divided the North and South and the lasting legacy of that decision.
Read More: Here are some useful travel articles to check out before you visit South Korea.
The Court Dancer by Shin Kyung-sook (Tr. Anton Hur)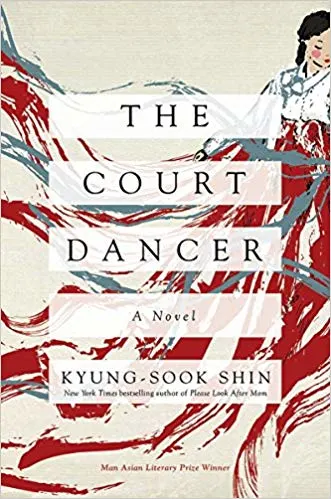 As I mentioned in our review of this dazzling book back in 2018, Shin has a gift for understanding her own people, her own society, with all of its beauty and its failings. The Court Dancer is based on a true story and tells the tale of a 19th Century French diplomat who comes to Korea and falls in love with a court dancer, eventually bringing her to France in the way one would a museum piece.
If you want to understand pre-Korean War history and see what European globalisation looks like from an Eastern perspective, this book will prove illuminating. Visiting Koreas beautiful palaces after reading this book is a real treat.
Read our review of The Court Dancer right here or learn more about Anton Hur.
Drifting House by Krys Lee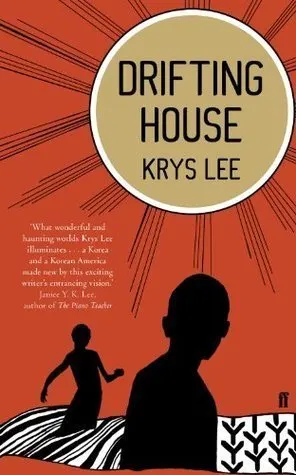 Written by a woman born in Seoul but raised in the US, this is a gripping and desperately sorrowful collection of short stories which shine a light on the darker side of Korean society over the past hundred years. Drifting House looks at the salarymen of Seoul, the starving children of North Korea, and the alienated immigrants attempting to settle in the US. It is Korea and Koreans as viewed from every angle, and a truly wondrous book that teaches us empathy, history, politics, and humanity. An absolute must-read.
Read More: Thinking of taking a trip to Japan or China? Here's what to read before you go.
Love this? Pin for later