Declaring anything one of the best books of all time is a bold statement that we are sure will be met with plenty of disagreement from fellow readers.
That said, what you'll find amongst these very best classic books are novels that have stood the test of time and become beloved, well-studied, well-revered works of literature for decades — even centuries.
This list of the best classic books of all time is divided into two categories: classics published before 1900, and classics of the first half of the 20th century.
If you're interested in modern classics, published from the second half of the 20th century until today, you can find them right here.
Note: You won't find poetry or play texts here. Only novels.
These are all true classic books from around the world. Works of British and American fiction, as well as French, Russian, Chinese, Japanese, and Korean books.
The Best Classic Books (Pre-20th Century)
We have decided to keep this list of the best classic books to one book per author, in order to give each author a fair and equal amount of attention.
These are classics that have shaped the world of literature for more than a century. In some cases, hundreds of years.
These classics started genres, documented moments from times long since passed, and cemented their authors as timeless artists to be remembered for ages to come.
These are the best classic books of all time, every one of them an unmissable gem in the world of literature.
The Odyssey by Homer
Translated by Emily Wilson
The Odyssey, along with The Iliad, is one of the oldest works of literature still widely known and read to this day, even still receiving new translations into various languages.
Homer was an Ancient Greek poet, and it is widely assumed that he was the author of these texts.
Rather than a typical novel, The Odyssey is an epic poem, divided into twenty-four chapters, or "books".
The Odyssey follows Greek hero Odysseus as he returns to his home nation of Ithaca after the end of the Trojan War.
Along with The Iliad, The Odyssey has been adapted dozens of times in various forms of media and literature.
The events and players of The Trojan War are some of the most recognisable in the Western literary canon, and have remained so for an incredible 2,800 years.
It's difficult to overstate the power and influence of this text within the world of fiction and storytelling across all of Western history.
The Odyssey and The Iliad aren't simply two of the best classic books of all time, but are perhaps the most important stories in all of Western literature.
Buy a copy of The Odyssey here!
The Tale of Genji by Murasaki Shikibu
Translated from the Japanese by Kencho Suematsu
Much like The Odyssey is Europe, The Tale of Genji has an enormous legacy in Japan.
Not only was The Tale of Genji the first Japanese novel, but it is widely considered to be the first novel ever written anywhere in the world.
That alone makes it one of the most important and best classic books, as well as the impressive fact that it was written by a woman.
Penned by the Kyoto noblewoman Murasaki Shikibu in the 11th century CE, The Tale of Genji takes us on a journey that follows the son of an emperor: Hikaru Genji.
Genji is no longer in the line of succession and spends much of the novel's story forming and then ruining relationships with various women in Kyoto.
The novel is a fascinating insight into the lives of Japan's nobility back when Kyoto was the capital of Japan.
It's also a witty and smart novel that still holds up as one of the best classic books of all time, anywhere in the world.
Buy a copy of The Tale of Genji here!
Monkey King: Journey to the West by Wu Cheng'en
Translated from the Chinese by Julia Lovell
Journey to the West is perhaps the most beloved and iconic Chinese novel ever written. A 16th Century classic of Chinese literature, Journey to the West has been adapted countless times.
Wu Cheng'en's classic Chinese novel is a wild and rollicking adventure story that begins like a Greek myth with the hilarious and ridiculous antics of the powerful titular ruler Sun Wukong the Monkey King.
Sun Wukong travels and studies and gets ever stronger until he has mastered death itself and ends up picking a fight with every angel in heaven.
He is then sealed beneath a mountain for 500 years by the great Buddha himself.
The rest of the novel follows the titular journey to the West, as a young monk is tasked by heaven to deliver some scriptures from China to India.
Early on his travels, he stumbles across the sealed Monkey King, frees him, and takes him on as an apprentice in an attempt to reform the untameable Sun Wukong.
Julia Lovell's new translation of this book is a laugh a minute. It is a wise and witty story of insane events and ridiculous wonders.
There is so much raw energy and hilarious banter poured into every line, making this new abridged translation of Journey to the West a must-read, and one of the best classic books of all time.
Buy a copy of Journey to the West here!
Crime and Punishment by Fyodr Dostoyevsky
Translated from the Russian by Michael R. Katz
Written in pre-revolutionary Russia by legendary 19th century Russian author Fyodr Dostoyevsky, Crime and Punishment is a classic and a masterpiece.
While Notes from Underground was his breakout work of fiction, Crime and Punishment, his first full novel, propelled him to fame.
This is a novel that grapples with big philosophical concepts of right and wrong and what actions can and can't be justified.
Our protagonist, Rodion Raskolnikov, is planning to kill an elderly woman for the valuables in her home, in order to climb out of poverty and rise to greatness.
However, after killing her, he is distraught and traumatised by his own actions.
Much like Dostoyevsky's other works, this remains a classic of Russian fiction. A book that encourages contemplation and societal observation.
Buy a copy of Crime and Punishment here!
Anna Karenina by Leo Tolstoy
Translated from the Russian by Richard Pevear
19th century Russian author Leo Tolstoy is primarily remembered for two classic works of fiction: War and Peace and Anna Karenina.
The latter is a Russian epic novel published in 1878, set against a backdrop of change and progress in Russia and across the world.
The titular Anna Karenina is a wealthy socialite who is engaged in an affair with a count named Vronsky.
The novel follows this affair, as they leave for Italy and Anna leaves her child behind, before eventually returning to face gossip and scandal.
This is a deeply political novel that explores the roles and behaviours of people in the Russian upper classes, as well as how invention and political change alters the social landscape of Europe.
An enormous epic and a classic of Russian literature, Anna Karenina remains one of the best classic books ever written.
Buy a copy of Anna Karenina here!
Les Miserables by Victor Hugo
Perhaps better known today is Schönberg and Boublil's perfect musical adaptation of Les Miserables, but Victor Hugo's original novel also remains a literary masterpiece.
Les Miserables follows the life of released former convict Jean Valjean, originally imprisoned for stealing bread to feed his family.
We follow Valjean's struggles over the course of several years, beginning in 1815, as he meets other memorable and, at this point, iconic characters.
As fans of the musical will know, the novel eventually takes readers through to the French Revolution and the June Rebellion of 1832.
This is an enormous epic French novel about social class, French history, law, and so much more.
One of the greatest novels of all time, Les Miserables remains a must-read classic of French literature.
Buy a copy of Les Miserables here!
Don Quixote by Miguel de Cervantes
Translated from the Spanish by J.M. Cohen
Often considered the very first modern novel, the Spanish epic Don Quixote is a staple of the European literary canon.
Published in two parts, ten years apart (the first in 1605 and the second in 1615), Don Quixote is to literature what Shakespeare is to theatre.
Generally considered to be a comic novel, Don Quixote follows the story of a Spanish nobleman named Alonso Quijano.
Quijano has lost touch with reality after reading too many stories of romantic chivalry, and reinvents himself as a knight-errant, the titular Don Quixote.
He takes a farm labourer as his squire and sets out on a series of adventures in order to restore chivalry to the land.
Don Quixote is considered to be the first European novel. It is one of the best-selling and most translated works of literature, and for those reasons alone it is one of the best classic books of all time.
Buy a copy of Don Quixote here!
Frankenstein by Mary Shelley
Frankenstein is one of the best classic books ever written, and is also this writer's favourite novel of all time.
Widely considered to be the first science fiction novel, Frankenstein is also a key piece of literature within the gothic canon.
Beyond that, it's also a biting allegory for parental failure and abandonment, written by a woman whose husband failed to be a good father to their child.
The titular character Victor Frankenstein is an arrogant young student of science who has been traumatised by the death of his mother.
While studying natural philosophy, Frankenstein takes it upon himself to build a man out of body parts exhumed from local graveyards.
When he succeeds in bringing life to that man, he is immediately frightened by his creation and flees, leaving the creature to wander alone and discover the world for himself.
Frankenstein is a true masterpiece of gothic and science fiction literature; a work of beauty and power and perfection.
Beyond just being one of the best classic books ever written, Frankenstein is, in this writer's humble opinion, the greatest novel of all time.
Buy a copy of Frankenstein here!
Wuthering Heights by Emily Brontë
Another essential work of 19th century gothic fiction, Wuthering Heights was Emily Bronte's only published work; a novel that is now considered a classic and a masterpiece.
Wuthering Heights is a gothic tragedy that twists the concept of romance into uncomfortable shapes.
Set in the rugged and wild moors of Yorkshire, the novel takes place in a pair of homes: the titular Wuthering Heights and its neighbour Thrushcross Grange.
Our protagonists are a dysfunctional family of cruel and jealous people who love, hate, lust after, take revenge on, and even haunt one another.
The book begins with a trio: brother and sister pair Catherine and Hindley Earnshaw, and their adopted brother Heathcliff.
Cathy and Heathcliff gradually fall in love while Hindley treats Heathcliff like a slave. But their love is fated to fall apart, leading to so much death and despair.
The writing in Wuthering Heights is explosive in its poetic drama, and these characters are monstrous and cruel people.
A true gothic masterpiece, Wuthering Heights is one of the best classic books ever written.
Buy a copy of Wuthering Heights here!
Jane Eyre by Charlotte Brontë
Alongside her younger sister's novel Wuthering Heights (above), Charlotte Bronte's Jane Eyre is widely considered a classic of the gothic and romantic genres.
One of the most beloved 19th century novels, Jane Eyre tells the story of the titular Jane as she takes a job as a governess at the remote manor Thornfield Hall.
Her employer, Edward Rochester, is an enigmatic man with whom she gradually falls in love.
But Rochester harbours a bleak and horrible secret that will eventually wrench them apart.
Before she takes the job, we follow Jane's childhood and years of study, where she is constantly rejected by both her family and her classmates.
In many ways, Jane Eyre is both a sorrowful and a hopeful novel, toeing the line between the romantic and gothic genres of 19th century literature.
A beautiful, eventful novel Jane Eyre remains one of the best classic books of all time.
The Tenant of Wildfell Hall by Anne Brontë
While history has remembered Anne Brontë with less fondness and renown than her sisters, her works do not justify her lack of fame when compared to Jane Eyre or Wuthering Heights.
The Tenant of Wildfell Hall is markedly different from the works of her older sisters. This is a romantic drama full of scandal, humour, excitement, lust, aggression, and entertaining exaggeration.
It's also one of the first feminist novels; the story of an autonomous woman raising a child alone in a rundown gothic house, painting, and making a living to support herself and her son.
Separated into three parts, the novel begins as a story told by one of our protagonists to a friend of his, in the form of a series of letters. That story involves his captivation with a new neighbour in his village: Helen Graham.
Helen is a single mother, a presumed widow, who has taken up residence in the cold and half-derelict gothic manor, the titular Wildfell Hall. As our narrator-protagonist, Gilbert Markham, gets to know her, he gradually falls in love.
His infatuation comes in spite of every other member of their community distrusting Helen and spreading horrid rumours about her. And when Gilbert finds a reason to believe those rumours, Helen presents him with her diary.
From there, the novel switches to Helen's perspective, as we learn the story of who she was and how she ended up in this place.
The Tenant of Wildfell Hall is far less gothic and bleak than Emily Brontë's Wuthering Heights, and instead toes a line between the signature Brontë gothic vibes and the wit-soaked romance of Jane Austen.
A brutal and dramatic novel full of memorable characters, page-turning passages, plenty of twists, and a fantastic pair of likeable protagonists. This is one of the best classic books of its time.
Buy a copy of The Tenant of Wildfell Hall here!
The Black Spider by Jeremias Gotthelf
Translated from the German by Susan Bernofsky
Published in German in 1842, The Black Spider is the most celebrated work of Swiss author Jeremias Gotthelf. A 100-page gothic horror novella with bleak, dark religious themes.
Like many other gothic works of its time, The Black Spider begins with a framing device: a community in an idyllic Swiss valley are celebrating the baptism of a newborn babe.
During the celebrations, an elderly man — who has lived in the same house in the valley all his life — is caught staring ominously at a particularly old and blackened wooden post in his home.
Encouraged by the revellers around him to tell the story of the house, he gives in and begins the story proper: a tale set in the valley's medieval period. A tale of an evil lord, his knights, and the peasants who suffer under him.
The lord's serfs have been forced to build the lord's castle, while their own crops suffer. And just when they think they are free to till their own soil, he gives them one last task: plant a courtyard of trees.
The peasants are then tempted by the aid of a mysterious hunter, dressed all in green, who offers to help them in exchange for the valley's next newborn child — a child which must not have been baptised.
From here, The Black Spider goes to some wild, strange, and frightening places. It's easy to see how this novella might have inspired many of the great horror writers that appear further down this list.
When it comes to overlooked classics, The Black Spider is one of the best classic books of its age; a dark and twisted tale with a clear message from the author: be a good God-fearing Christian, or else.
Buy a copy of The Black Spider here!
Gulliver's Travels by Jonathan Swift
Gulliver's Travels is one-of-a-kind. A weird and wonderful work of satire by a writer of impressive imagination.
Published in 1726, in the midst of European global colonisation, Gulliver's Travels follows the strange journeys of titular protagonist Lemuel Gulliver.
In the book's first part, Gulliver washes ashore on the land of Lilliput, home to a people who are less than six inches tall.
In its second part, the inverse occurs when he discovers the land of Brobdingnag, in which he is now tiny and the residents stand at more than seventy feet in height.
Gulliver's Travels is a fantastic satire of the adventure story, and remains one of the most beloved classics of the English canon.
Buy a copy of Gulliver's Travels here!
North and South by Elizabeth Gaskell
Too often overshadowed by its contemporaries — namely the works of the Brontes and Jane Austen — Elizabeth Gaskell's North and South remains one of the best classic books of its period.
This novel is Pride and Prejudice with teeth; equal parts romance and political drama.
The titular north and south are our protagonists, the rich and entitled southerner Margaret Hale and the heartless capitalist northerner Mr. Thornton.
Over the course of the novel, their romance takes some ugly turns while the unionisation and revolt of Thornton's factory workers takes centre-stage.
North and South is a Victorian novel that, much like the works of Charles Dickens, shines a light on the lives, struggles, and conditions of working class people in industrial England.
The small and smoggy northern factory town of Milton is a harsh place that Margaret must come to understand, and its realities wake her up to life outside her privileged London bubble.
(Side note: The four-part BBC adaptation of North and South, starring Richard Armitage as Mr. Thornton, is an absolute must-watch).
Buy a copy of North and South here!
Journey to the Centre of the Earth by Jules Verne
French author Jules Verne is considered one of the godfathers of science fiction literature, and rightly so. His books are true classics of the genre
Verne's novels have inspired countless readers and writers, and spawned many great adaptations in the form of films, video games, and animation.
His classic tale Journey to the Center of the Earth is my own personal favourite; a short sci-fi novel that elicits repeated reactions of excitement and wonder from the reader.
The story follows a German professor and his nephew, who, after translating an old Icelandic text, set out on an expedition to find a crater in Iceland that might lead to the centre of the planet.
What they find is real, and as they journey deeper, they see impossible wonders; the most memorable of which is a vast ocean inside a cavern.
While traversing this subterranean sea, our protagonists come into contact with prehistoric creatures: an ichthyosaurus and a plesiosaurus.
Journey to the Center of the Earth is a thrilling adventure of discovery, one of the great works of Victorian sci-fi and one of the best classic books of all time.
Buy a copy of Journey to the Centre of the Earth here!
Alice's Adventures in Wonderland by Lewis Carroll
It's not often that we at Books and Bao talk about children's fiction, but Alice's Adventures in Wonderland is a true classic for so many reasons.
This is a surrealist masterpiece, a book that pays tribute to the wild and unpredictable imaginations of children.
A strange tale of colourful characters, impossible events, and a delightful lack of logic.
Everyone knows the story of Alice; this is a book that has been adapted countless times, into animation, film, comic books, and even video games.
All for good reason. In many ways, this is the perfect children's story. A girl tumbles into a world where anything is possible and imagination reigns supreme.
One of the best classic books of all time, Alice's Adventures in Wonderland really is a book to stoke the imagination.
(Side note: The founders of Books and Bao have matching tattoos from The Jabberwocky poem, paying our respects to storytelling).
Buy a copy of Alice's Adventures in Wonderland here!
Pride and Prejudice by Jane Austen
Jane Austen remains one of the most beloved authors in English history, and for good reason.
While she wrote a handful of outstanding books, it's her second novel, Pride and Prejudice, that remains her magnum opus.
If you've never read it, Jane Austen's Pride and Prejudice is exactly as good as everyone says it is. A true classic of the romance genre; a timeless masterpiece.
Pride and Prejudice is also a sharp, witty, sarcastic, biting, scathing, sardonic gem on a novel that relentlessly pokes fun at everything from the class system to patriarchal values; from stuffy English tradition to family life.
While it takes pleasure in being scornful and cynical, Pride and Prejudice is also a perfectly-written, joyously-executed novel of budding friendship and romance.
The story of prejudiced Elizabeth Bennet and proud Mr Darcy really is a compelling, engaging, and captivating tale of love against all logic.
As funny as it is charming; as romantic as it is beautifully written, Pride and Prejudice is a true classic of romance, and one of the best classic books of the English canon.
Buy a copy of Pride and Prejudice here!
Great Expectations by Charles Dickens
Charles Dickens was the most prolific and beloved author of Victorian England; a man whose legacy is deservedly staggering.
Dickens wrote sixteen novels and many great short stories, several of which were themed around Christmas.
Of all these timeless tales, his most famous and celebrated novel is Great Expectations. Written later in his life, Great Expectations was Dickens' thirteenth novel.
In it, we follow Pip, an orphaned boy whom we first meet in a graveyard. We follow Pip's strange life as he aids an escaped convict and falls in love with the adopted daughter of a woman who lives in her wedding dress.
We continue to follow Pip as he comes into money and moves from Kent to London, studies, grows, and encounters both struggles and heartbreak.
A true classic of Victorian fiction, Great Expectations is one of Dickens' greatest achievements, and one of the best classic books of the 19th century.
Buy a copy of Great Expectations here!
Dracula by Bram Stoker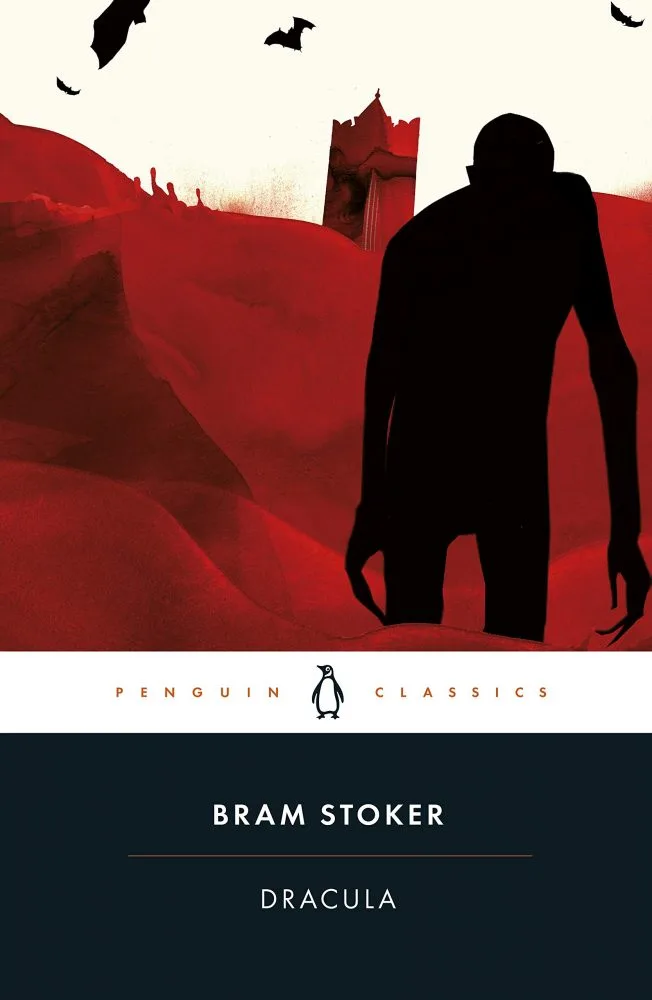 Bram Stoker's Dracula is one of the best classic books of all time for many different reasons.
This is a vital classic of the gothic genre; a book that created one of the most iconic monsters in the horror canon.
It's also a fantastic political commentary on the globalisation and fear-mongering of its era.
An epistolary gothic novel soaked in dread and shrouded by fear and anxiety, Dracula is a supernatural gothic novel through and through.
This is the novel that firmly established the rules of vampire lore in popular culture, even down to their aesthetics and behaviour.
It's not often that a single literary work has such a profound impact, and not only on the genres of gothic fiction, horror, and vampire stories, but also on contemporary fiction and epistolary novels in general.
Beyond all of that, Dracula remains an excellent novel. Meaty, dynamic, packed with lust and fear and rage. It's an exciting gothic read from beginning to end.
Dracula also explores the concept of "othering": fear of the outsider, of the stranger, of those who are different.
It presents a commentary on modernity vs tradition, and the religious versus the blasphemous and the unnatural.
These are powerful and universal themes that remain as relevant today as they always have been.
For those reasons, and for the cultural staying-power of the vampire itself, Dracula is one of the most important and best classic books of all time.
The Strange Case of Dr Jekyll and Mr Hyde by Robert Louis Stevenson
This little gothic novella was penned by Scottish author Robert Louis Stephenson, who is perhaps best known for his children's book Treasure Island.
Published in 1886, decades after the likes of Frankenstein and Wuthering Heights (above), The Strange Case of Dr Jekyll and Mr Hyde is a short but powerful and impactful gothic sci-fi story.
You'd be hard-pressed to find someone who doesn't know the basic premise of this story: a scientist who drinks a potion to turn himself into an angry, monstrous thing.
Having inspired countless subsequent stories and adaptations, most notably Marvel's The Incredible Hulk, this gothic novella has quite the legacy.
Despite its length, The Strange Case of Dr Jekyll and Mr Hyde packs in a lot of characters and events, and is written with a poetic and dramatic flair which the gothic genre all but demands.
Much like Frankenstein before it, this is a novel that blends the gothic and the science fiction to create one of the most iconic and best classic books ever written.
Buy a copy of The Strange Case of Dr Jekyll and Mr Hyde here!
Silas Marner by George Elliot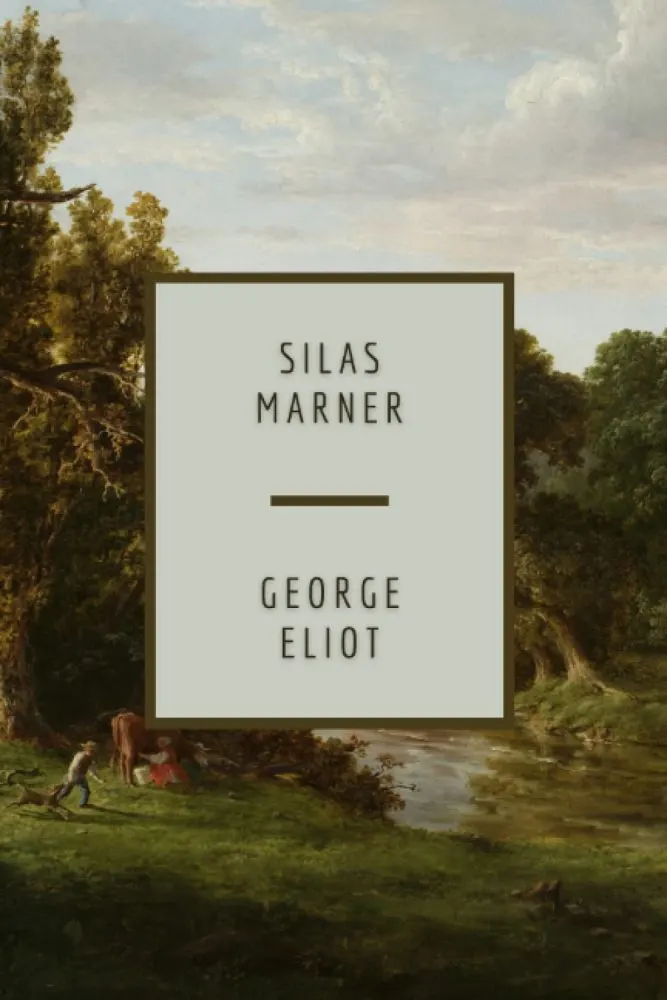 Written by Victorian author Mary Ann Evans, who wrote all of her novels under the pseudonym George Elliot, Silas Marner is a beloved classic of its time.
Elliot wrote seven novels, the most famous of which is arguably Middlemarch, but Silas Marner remains my own personal favourite.
Elliot was known for her realism, setting all of her novels in small towns and villages in the English countryside.
Her novels remark, in detail, on the intimate lives of provincial people in Victorian England.
Silas Marner, her second novel, was published in 1861 but set several decades earlier, and follows the troubled life of its titular protagonist, a man named Silas Marner.
Marner is a weaver who lives a secluded life in a small rural community where nobody pays him much mind.
However, he was once a member of his local church in a larger town some miles away, but he was falsely accused of stealing his church's funds.
Losing so much in the process of these accusations, Marner uplifted his life and retreated into obscurity.
Silas Marner is a fantastic novel about the drama of small-town Victorian life, and remains one of the best classic books of the English canon.
Buy a copy of Silas Marner here!
The Life and Adventures of Robinson Crusoe by Daniel Defoe
Published in 1719, Robinson Crusoe is generally considered to be the first English novel, and was originally published with its protagonist as the author, leading early readers of its first edition to assume it a piece of nonfiction.
Written in a biographical style, Robinson Crusoe tells the story of a castaway who finds himself stranded for almost thirty years on an island where he encounters cannibals and mutineers.
In the book's early parts, we learn about Crusoe's obsession with the sea which, despite having already been shipwrecked as a child, draws him back to grand adventure.
This adventure eventually leads him to Brazil, and then eventually to the infamous wrecking on an isolated island off the coast of Venezuela where he is stranded for twenty-eight years.
Robinson Crusoe is a true classic of English literature, especially with it being considered the very first English novel.
Buy a copy of Robinson Crusoe here!
The Castle of Otranto by Horace Walpole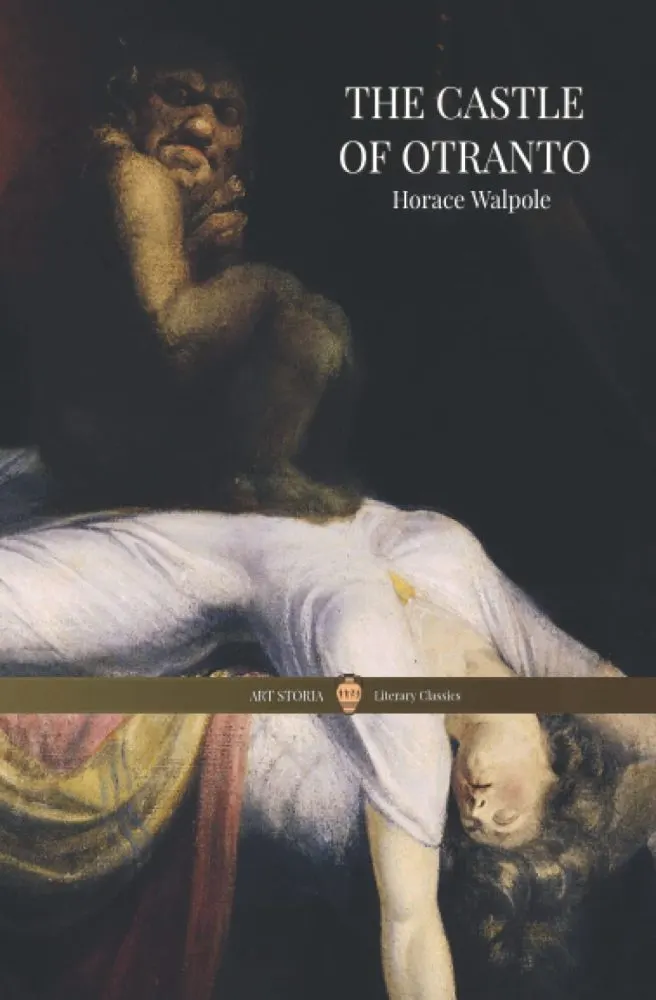 Horace Walpole was a delightfully eccentric man. For example, he converted two London cottages into his own gothic castle.
A frequent visitor to Walpole's Strawberry Hill House was the poet Thomas Grey, who wrote a now-iconic poem after Walpole's cat drowned in a fishbowl.
And it was in this house that Walpole had the dream which inspired The Castle of Otranto, which most consider to be the very first gothic novel, published in 1764.
The novel's story centres around Princess Isabella, whose young betrothed is suddenly crushed by a giant knight's helmet, which inexplicably falls from the sky.
She must then escape before Manfred, her fiancé's father and lord of the castle, divorces his current wife and forces Isabella to marry him instead.
It's a wildly strange novel; surreal and camp and absurd. A fantastic read for anyone curious to find and explore so many of the foundations of the gothic genre.
Reading this novel, it's amazing to see how the gothic genre continued to grow and evolve, how its tropes were solidified and further explored.
As the fist ever gothic novel, The Castle of Otranto remains one of the best classic books of all time.
Buy a copy of The Castle of Otranto here!
Little Women by Louisa May Alcott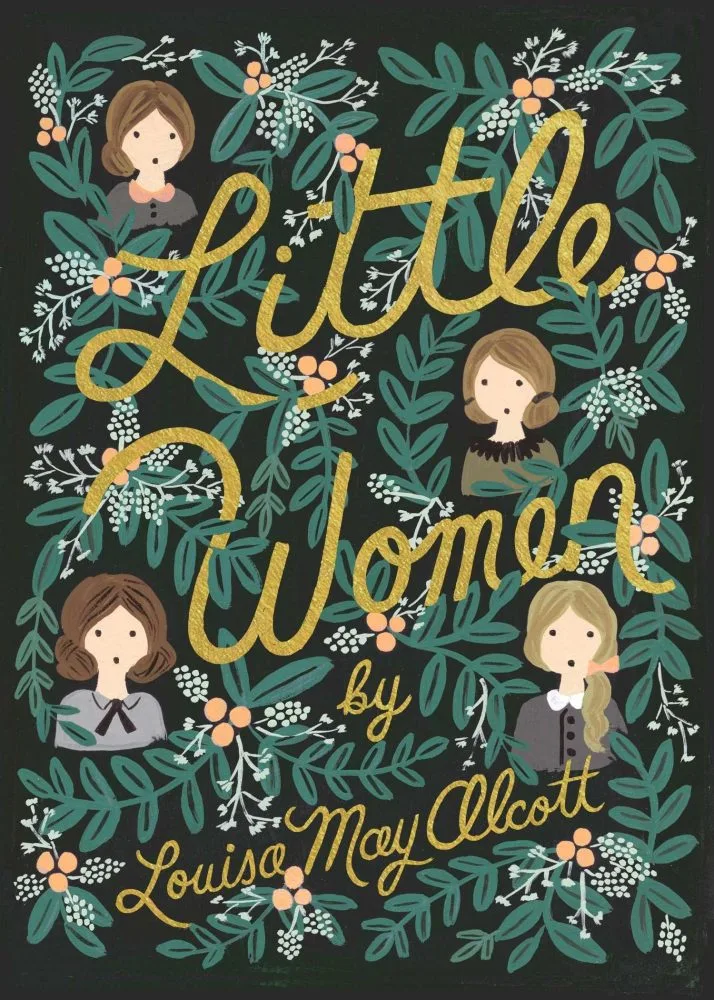 A beloved American children's novel, Little Women has charmed readers of all ages for generations.
Over and over again, no matter how many years go by, children read this book and become enchanted by its characters and events, without fail.
The titular little women are four sisters who live together with their mother in New England, while their father is away, serving as a chaplain in the American Civil War.
Based on the author's own childhood growing up with her own sisters, this is a semi-autobiographical coming-of-age story that has delighted readers for generations.
The March sisters are icons of American literature, with countless readers identifying with a particular sister and finding comfort and camaraderie in their small adventures.
Meg, Jo, Beth, and Amy experience so much adversity, loss, sorrow, and hope throughout the novel.
And Little Women continues to be adapted to the big screen by filmmakers every generation or so, rekindling our love for Louisa May Alcott's original novel.
A true classic American tale, Little Women is one of the most beloved and best classic books of all time.
Buy a copy of Little Women here!
The Picture of Dorian Gray by Oscar Wilde
Beloved Irish writer Oscar Wilde has an enormous legacy. A poet, playwright, novelist, and author of fairy tales, he has a spectacular library of works to enjoy.
Having also been openly gay at a time when such a thing was considered debauched and hideous, the man was so far beyond the world into which he was born.
While he wrote many wonderful plays and poems, The Picture of Dorian Gray was Wilde's only novel.
This is another story so well-known in popular culture that most of us know its premise: a man who doesn't age has a portrait of himself in the attic that ages on his behalf.
Outside of its powerful premise and the exciting moral decline of its titular protagonist, the beauty of this gothic novel lies in its writing.
Wilde was known for his incredible gift for playfully manipulating the English language. His ways of phrasing even simple things were — and remain — unparalleled.
The Picture of Dorian Gray is a magical tale. You can open up any page, read a line, and be captivated by its poetic beauty.
A staggering achievement that doesn't waste a single word, feeling, or moment; The Picture of Dorian Gray is one of the very best classic books ever written.
Buy a copy of The Picture of Dorian Gray here!
The Woman in White by Wilkie Collins
Often overshadowed by his more successful contemporary, Charles Dickens, Victorian author Wilkie Collins remains an incredible force within English literature.
And his magnum opus is, without a doubt, The Woman in White.
This is a work of detective fiction; one of the earliest of its genre. A novel which paved the way for so much great detective fiction in the years and decades to follow.
The Woman in White begins in London, with the first of several point-of-view characters, the teacher Walter Hartright helping the mysterious titular woman in white find her way.
He is soon informed that this distraught woman has escaped from an asylum, and so the mystery begins to unfold.
This is a dense novel with several different characters and threads to follow. Romance, terror, and mystery all play a role in this work of classic Victorian fiction.
Buy a copy of The Woman in White here!
The Time Machine by H.G. Wells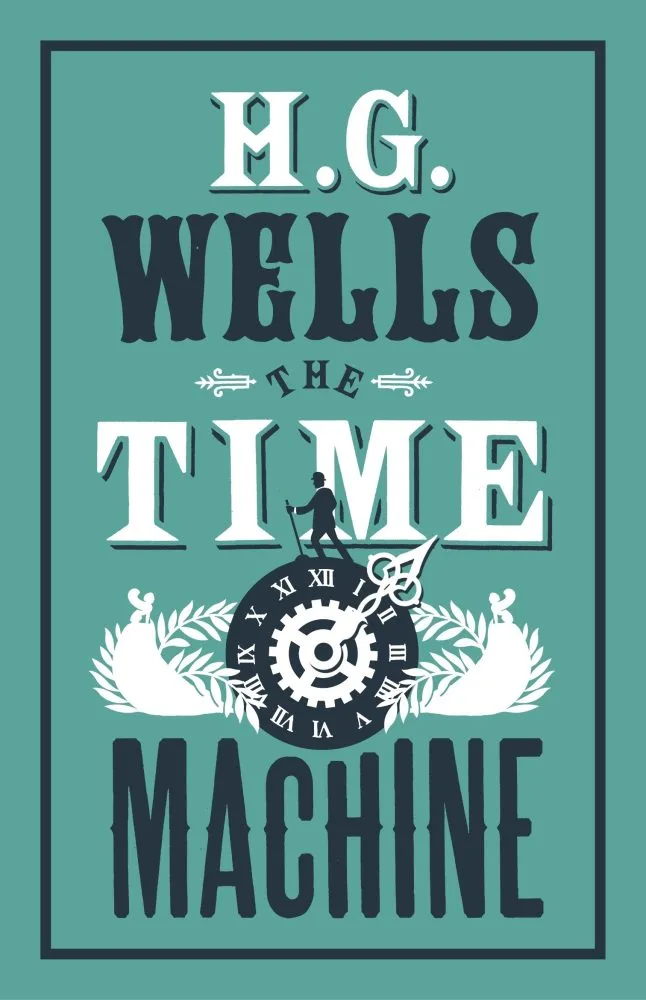 It's incredible to consider that time travel stories have a point of origin, and that this origin dates back to 1895.
Wells' original science fiction novel set the stage for all the great time travel stories that would soon follow.
The premise is simple: an inventor builds himself a time machine, and that machine carries him forward in time.
Our scientist arrives in the year 802701 CE, an eerie future in which human evolution split into two very different groups.
The first group are the naive, child-like Eloi, who live in blissful peace and harmony, with all their needs provided to them.
The other group live underground, and they are the cannibalistic Morlocks, who feed on the Eloi.
As a socialist, Wells was critical of many aspects of European society during his time, and his novels were allegorical of the things he disagreed with.
This can be seen in The War of the Worlds, an anti-colonialism story. And it can also be seen here, with The Time Machine being a critique of class disparity and social inequality.
An incredible and indispensable science fiction story and one of the best classic books of the 19th century.
(Side note: the original 1960 film adaptation of The Time Machine starring Rod Taylor remains a fantastic piece of sci-fi cinema; a must-watch classic).
Buy a copy of The Time Machine here!
The Count of Monte Cristo Alexandre Dumas
French author Alexandre Dumas is best-known for his novels The Three Musketeers and The Count of Monte Cristo.
The second of which is an adventure novel, originally serialised in the mid-1840s.
Set during the time of the Bourbon Restoration, The Count of Monte Cristo tells the story of a young first mate about a ship called the Pharaon.
Edmond Dantes is falsely accused of treason by several members of the ship's crew, and is imprisoned in a fortress.
There, he is told of a treasure by a fellow prisoner who eventually dies. Once Dantes is released, he hunts down this treasure and uses it to exact his revenge as the titular Count of Monte Cristo.
A beloved French novel and one of the very best books of all time, The Count of Monte Cristo remains a must-read.
Buy a copy of The Count of Monte Cristo here!
Moby-Dick by Herman Melville
Written by American author Herman Melville and published in 1851, Moby-Dick is a novel whose premise and themes have become embedded in public consciousness.
Everyone knows the concept of a person's "white whale", and most people know the general plot of Moby-Dick.
A crewman aboard the whaling vessel Pequod recounts the story of his captain, Ahab, a man with a single-minded ambition to take revenge on an enormous white whale.
That whale, named Moby Dick, took Ahab's leg, and now the captain can think of nothing but getting the revenge he seeks.
The white whale is his obsession, and it blinds him to everything else.
But Moby-Dick is also a love letter to the sea and to sailing, full of so much detail about life as a sailor.
One of the great American novels, Moby-Dick remains a must-read and one of the best classic books of the 19th century.
Tess of the d'Urbervilles by Thomas Hardy
Written and published towards the end of the 19th century, Tess of the d'Urbervilles remains a classic of English literature.
A surprisingly bleak and morose novel, Tess of the d'Urbervilles remains a classic of English literature to this day.
The novel follows the titular Tess as she goes from tragedy to tragedy. She suffers abuse, loses her child, toils in obscurity, falls in love, and suffers heartbreak and betrayal.
Not for the faint of heart, Tess of the d'Urbervilles remains a classic but is certainly not an easy read.
Buy a copy of Tess of the d'Urbervilles here!
The Scarlet Letter by Nathaniel Hawthorne
Published in 1850 and set two centuries earlier, The Scarlet Letter is an early work of American historical fiction.
The titular scarlet letter is a brand forcibly worn by the book's protagonist, Hester Prynne, after she gives birth to a child out of wedlock.
The scarlet letter, an A which stands for adultery, brands her an outcast in the puritan colony where the novel is set.
A classic piece of American fiction which looks back at the history of American colonialism and religious puritanism.
Buy a copy of The Scarlet Letter here!
Madame Bovary by Gustave Flaubert
Much like his contemporary, English author George Elliot (above), 19th century French author Gustave Flaubert was a celebrated author of the realism genre of his period.
The most celebrated and well-remembered of his works is Madame Bovary. The novel begins with Charles Bovary, a young medical practitioner who marries a spiteful woman.
When she dies, he is able to court a young woman named Emma whom he had previously met while treating a patient.
Emma is a romantic young woman with dreams of luxury and social excitement, but her marriage to Charles quickly becomes stale and she is left disenchanted.
Madame Bovary is a novel about escaping boring provincial life with the hopes of finding a more exciting life.
A classic of the French literary canon and one of the very best classic books from France.
Buy a copy of Madame Bovary here!
The Best Classic Books (20th Century)
These books were all published during the first half of the 1900s, and have gone on to become true classics. Staples of high school classrooms and university lecture halls, these are true classics of the modern world.
Many of these classics are American and British, but you'll also find classics from around Europe and Asia, too.
If you're looking for the best classic books from after the turn of the 20th century, these are your must-read novels.
The Trial by Franz Kafka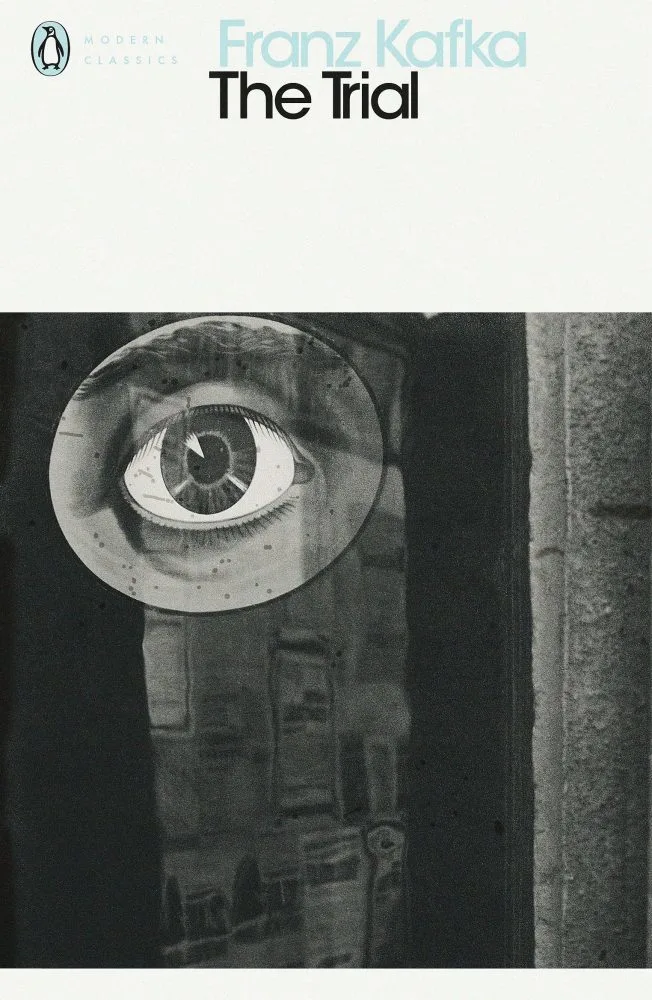 Only a handful of authors lay claim to an entire genre, and Franz Kafka is one of those few. The Kafkaesque genre is defined by the specific themes and writing style that Kafka created,
Sadly, he was entirely unknown in his day and died in misery and obscurity at a young age.
Kafka's novels and short stories focus on the ways in which post-industrial European society undermines, confuses, and disempowers working men.
His stories repeatedly examine the methods and tactics of law, bureaucracy, and social rules which render ordinary working class people frightened and impotent.
The finest example of this is his novel The Trial, which tells the story of a man named Josef K, who is one day very suddenly arrested.
Josef has done nothing wrong, to his knowledge, and is not told what his crime is supposed to have been.
He is imprisoned, then freed, told to await instructions and further information, and failed over and over again by an absurd system.
There is a bleak and dark humour to The Trial, as our man fails to ever understand what is happening to him, and nonsensical events continue to pile on top of one another.
Kafka is one of my own personal obsessions, and he has inspired so many great books and films over the past hundred years.
The Trial remains a masterpiece that helped to forge an entire genre; one of the very best classic books and a must-read.
Ulysses by James Joyce
A novel which truly divides readers. Some call it a masterpiece; others call it one of the most impenetrable books ever written.
Whichever side you come down on, there's no denying the cultural impact of Ulysses, the most celebrated and famous work of Irish author James Joyce.
Written in 1922 and covering an impressive 700 pages, the modernist Ulysses follows a single day in the life of the iconic protagonist Leopold Bloom.
Throughout the novel, Bloom continues to be on the move, journeying between various appointments and encounters across Dublin.
The novel's title, the romanised name for Odysseus, title character of Homer's The Odyssey, establishes the similarities between the events and emotions of Bloom and Odysseus.
A wonderfully strange and simple masterpiece of modernist fiction, Ulysses remains one of the best classic books of all time.
Of Mice and Men by John Steinbeck
John Steinbeck was one of the great American writers, and his short masterpiece Of Mice and Men remains a flawless novel about the curse of the "American Dream".
Back in my days as a high school English teacher, I taught this book over and over again, and not once did I become bored of discussing its merits.
Of Mice and Men follows two men — the sharp and savvy George, and the simple giant Lenny — who have been moving from farm to farm looking for work.
George wishes to free himself from the cycle of labour by saving enough money to eventually build a self-sustaining home and plot of land to call his own.
However, this is the dream of countless men, and capitalism's rules and methods guarantee that breaking from this cycle is a rarity, if not an impossibility.
But George is different; he has Lenny by his side to help him make more money and work harder than most men can.
Of Mice and Men is an American tragedy, a novel that keenly exposes the lies of the American Dream, and of the cycles of Western capitalism.
A true 20th century masterpiece and one of the best classic books ever written.
Buy a copy of Of Mice and Men here!
The Great Gatsby by F. Scott Fitzgerald
The Great Gatsby, set and published during the roaring twenties, is a short novel that has enchanted readers for a century.
The novel follows Nick, a Yale alumnus who has moved to New York City and rents a place on Long Island beside a luxurious estate.
This grand house is owned by the enigmatic and eccentric Jay Gatsby, a wealthy man who hosts frequent soirees but never actually appears at them himself.
As the novel progresses, Nick eventually meets and befriends Gatsby, and learns his life story.
Gatsby's endeavours, and the wealth he has accrued, have all been in service to his obsession with a woman who lives nearby, a lost love from his youth named Daisy.
The Great Gatsby is a masterful novel about the American Jazz Age, class, and the American Dream. A beautiful novel that continues to mesmerise new readers.
Fitzgerald himself has become a cultural figure within American literature, and The Great Gatsby is heralded as one of the best classic books of the early 20th century.
Buy a copy of The Great Gatsby here!
Mrs. Dalloway by Virginia Woolf
Virginia Woolf is a legend of 20th century English literature. A modernist writer and member of the famed Bloomsbury Group.
Alongside her other novels Orlando and The Waves, Mrs. Dalloway is a classic of the modernist genre.
The novel takes place over the course of a single day in the life of a privileged woman, the titular Mrs. Dalloway.
We begin in the morning, as she busies herself with preparing for a party she is due to host that same evening.
Over the course of the novel, we learn about her life, her childhood, and her marriage.
Mrs. Dalloway, published in 1925, was one of the great works of English literature from the early 20th century and remains one of the essential classic books of British literature.
Buy a copy of Mrs. Dalloway here!
1984 by George Orwell
One of the great literary treasures of the 20th century is George Orwell's 1984.
While his Russian Revolution allegory Animal Farm, and his charming memoir Down and Out in Paris and London each remain masterpieces, it's 1984 that stands tallest.
A warning against the willingness of corrupt politicians to hoard power and wealth, and to control the populace via misinformation and media language, 1984 is a perfect novel.
This is a novel that teaches readers to look for the warning signs of fascism as it rises.
The world of 1984 is an England ruled by oligarchs who invade the privacy of all residents with cameras and microphones, and who change the news to suit their needs.
Our protagonist, Winston, seeks to resist the corrupting, brainwashing tactics of Big Brother and the UK government.
One of the most powerful books of the 20th century and one of the best classic books you'll ever read, 1984 is a staggering achievement from a visionary writer.
No Longer Human by Osamu Dazai
Translated from the Japanese by Donald Keene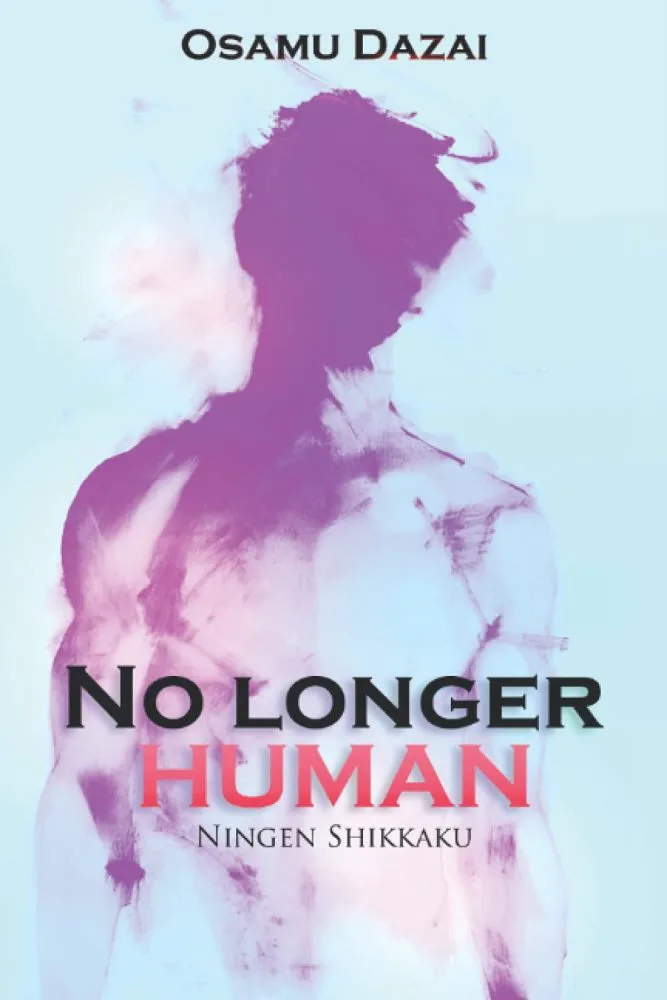 Inspired by the author's own life events, relationships, and his way of seeing the world around him, No Longer Human is a heartbreaking masterpiece of Japanese fiction, written shortly before Osamu Dazai committed suicide.
No Longer Human begins with a man finding three photos and describing them to us.
The photos are of another person — our protagonist — at three different stages: childhood, adolescence, and adulthood. Each of these stages makes up a section of the novel.
Our protagonist, a stand-in for Dazai himself, sees ordinary society as something impossible to navigate.
He paints horrifying pictures, eventually turns to drink, and becomes entirely destructive as an adult — towards himself and those around him.
This is a novel about a desperately sad person, ill equipped for even surviving daily life. He doesn't understand people and people don't understand him.
He is selfish, gross, and unlikeable. But at his core, he is desperately sad and doomed to die.
No Longer Human is beautifully written, and one of the best classic books to have come out of Japan in the first half of the 20th century.
Buy a copy of No Longer Human here!
Alone in Berlin by Hans Fallada
Translated from the German by Michael Hofmann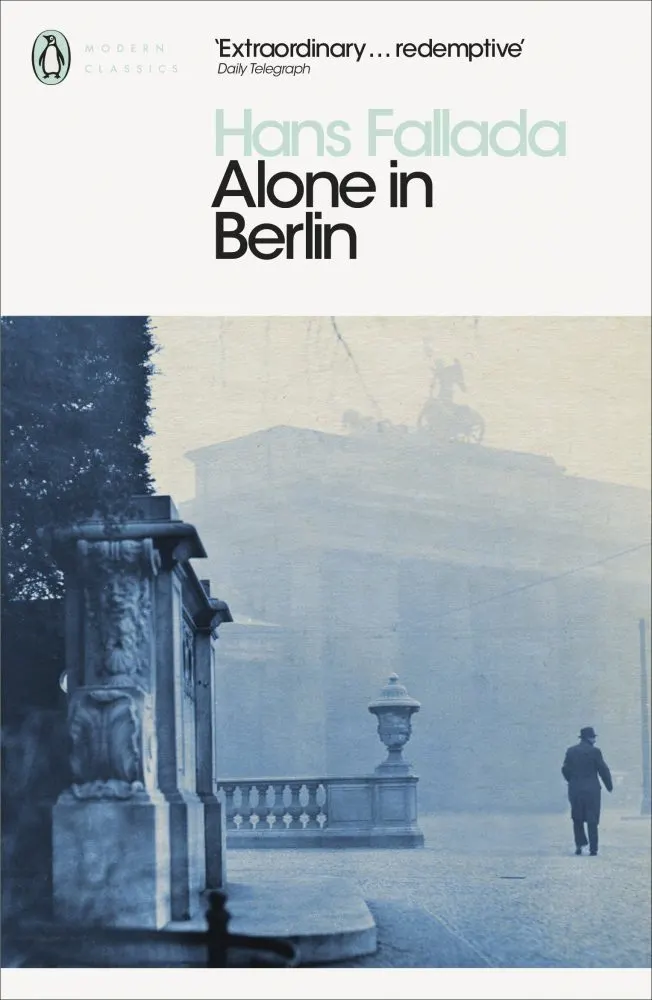 German author Hans Fallada remains one of Germany's most prestigious writers.
From his autobiographical The Drinker to this, his magnum opus, Fallada was one of the great European writers of the 20th Century.
Also known as Every Man Dies Alone, Alone in Berlin is a dense and epic novel, originally published in Germany in 1947 (the same year as No Longer Human).
Set in Berlin in 1940, Alone in Berlin follows the story of a working class couple, Otto and Elise Hampel.
Fallada's novel explores the frightening spread of fascism from the inside out, as privacy becomes impossible and the threat of arrest is a daily possibility.
Alone in Berlin is less about war than it is about how the average German attempted to resist the rise and spread of Nazism, risking their life to rebel and stem the tide of fascism.
An amazingly tense and chilling novel, Alone in Berlin is a masterpiece of tone and plotting that remains one of the best modern books of the 20th century.
Buy a copy of Alone in Berlin here!
The Makioka Sisters by Junichiro Tanizaki
Translated from the Japanese by Edward G. Seidensticker
Often compared to the works of the pre-revolution Russian masters, as well as revered British authors like Jane Austen, The Makioka Sisters is a Japanese masterpiece.
Set in Osaka, published during World War II and set in the years before its outbreak, Junichiro Tanizaki's magnum opus is a family drama epic about class divides and societal shifts.
The novel follows the titular Makioka family, a once wealthy and large Kansai family whose fortune has rapidly declined.
This is also the case for many families, as Japan's class system and societal traditions begin to shift due to globalisation and the looming spectre of war.
While the eldest two of four Makioka sisters are married, the family's future hangs on the successful marriage of third sister Yukiko.
Junichiro Tanizaki was, and remains, one of Japan's most celebrated and revered 20th century authors, and The Makioka Sisters is his great masterpiece.
Buy a copy of The Makioka Sisters here!
Rebecca by Daphne du Maurier
Daphne du Maurier was a legend of 20th century gothic literature, whose works continue to make lasting impressions with new fans discovering her works today.
Her library of works includes the wonderful Jamaica Inn and the short story The Birds, which inspired Hitchcock's classic suspense film of the same name.
In this, her magnum opus, the titular Rebecca is dead; this is the first tantalising thing to know: this is a novel all about Rebecca, and yet Rebecca is already dead.
Our protagonist is the nameless second wife of Maxim de Winter, a wealthy Englishman who resides in the country estate of Manderley.
His first wife, Rebecca, died, and her memory haunts every corner of Manderley, as well as the thoughts and behaviours of the husband whom she was survived by.
Our protagonist feels constantly at odds with the dead Rebecca, having to live up to her legacy, especially as she is undermined by the hateful housekeeper, Mrs Danvers.
Danvers loved Rebecca, and Maxim is troubled by thoughts and memories of his deceased first wife, and our protagonist must survive in this toxic and tense world.
Few gothic novels have the power and the legacy of Rebecca, a true masterpiece of the 20th century and one of the very best classic books of the gothic genre.
Endless Blue Sky by Lee Hyoseok
Translated from the Korean by Steven D. Capener
Korea saw much tragedy through the 20th century, with the Japanese occupation, a civil war, and finally a gash carved across its belly, separating North and South into two nations.
The story of Korean novel Endless Blue Sky begins with our protagonist, the writer Ilma, travelling up to Manchuria for the umpteenth time for business and, while he is there, engaging with a Russian dancer, Nadia, whom he is deeply enamoured with.
Conversing mostly in English, their relationship blossoms quickly; and Nadia, through Ilma, has fallen in love with the fascinating world of Joseon (Korea), demanding to be stolen into it so that she might discover its fashion, its theatre, and its art for herself.
Framing this blossoming romance is a colourful cast of characters, the most eccentric of which being the actress Danyeong, a woman obsessed with separating Ilma from his foreign lover and stealing him away.
Lee Hyoseok was one of the more fascinating writers of early 20th century Korea; a man of thrilling political philosophies and a delightfully European approach to storytelling.
Endless Blue Sky is a joyous Korean novel, full of eccentric characters and a love story that twists and turns with real human depth and agency as it moves on at a swift click.
A forgotten but essential Korean novel that stands strong alongside the best classic books of its period.
Buy a copy of Endless Blue Sky here!
And Then There Were None by Agatha Christie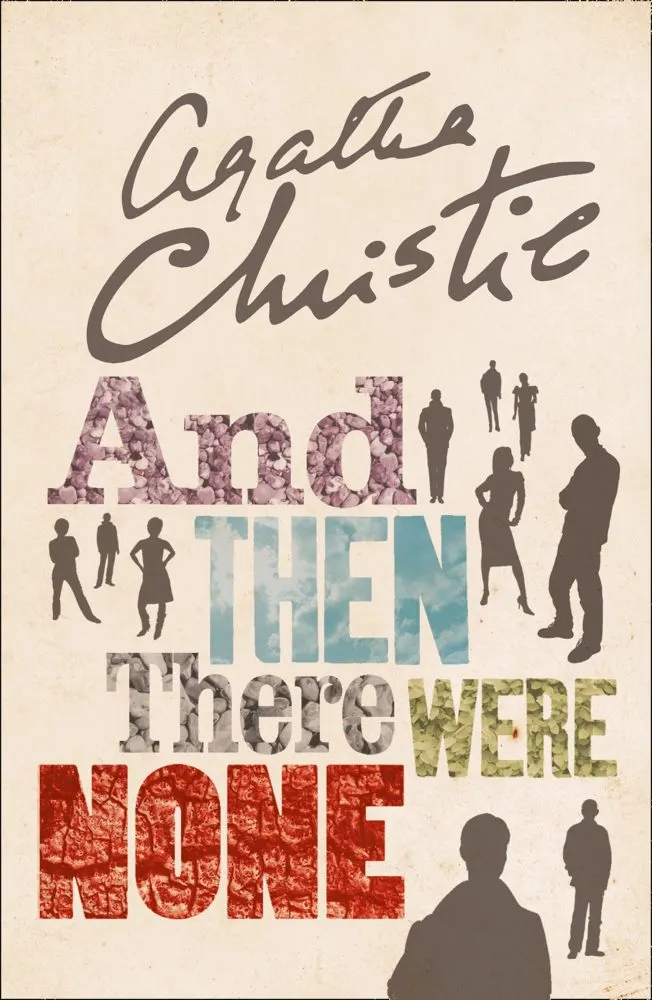 Agatha Christie was the queen of the murder mystery novel; an author of crime fiction, gothic fiction, and thrillers (genres which all heavily overlap).
Her career as an author spanned half a century, and amongst all of her great works, And Then There Were None is often heralded as her finest achievement.
While many of her books star the legendary Hercule Poirot or Miss Marple, this is a standalone Christie novel, set on an isolated island off the coast of Devon. Our protagonists have all been drawn there by a letter.
When they arrive, a recorded voice is played, claiming that each of them has committed a murder.
From here, the guests begin to die one by one, and so a game of survival and escape begins, all the while their enemy and captor is unknown.
Short and swift, moving at a brisk pace, And Then There Were None is one of the most exciting thriller books you'll ever read.
An exciting, bloody, and stressful read; this novel is the definition of a page-turner, and is one of the greatest works of crime and thriller fiction ever written; one of the best classic books of its genre (if not the very best).
Buy a copy of And Then There Were None here!
The Little Prince by Antoine de Saint-Exupéry
Loved by young and adult readers alike all around the world, French author Antoine de Saint-Exupery's The Little Prince is a classic work of children's fiction.
Comparable to Lewis Carroll's Alice' Adventures in Wonderland in terms of its global popularity, The Little Prince has inspired young readers for decades.
Published in the 1940s and full of iconic lines that are still regularly quoted today, The Little Prince tells the story of a spacefaring boy, the titular little prince.
Alongside our narrator, who has crash-landed his plane, we meet our little prince in a desert. There, after befriending the narrator, he tells us his curious life story.
This story concerns growing flowers on tiny planets and visiting worlds full of problems caused by adults acting carelessly.
It's an uplifting tale of friendship and loneliness that has resonated with readers for many years, and remains one of the best classic books of the 20th century.
Buy a copy of The Little Prince here!
now Country by Yasunari Kawabata
Translated from the Japanese by Edward G. Seidensticker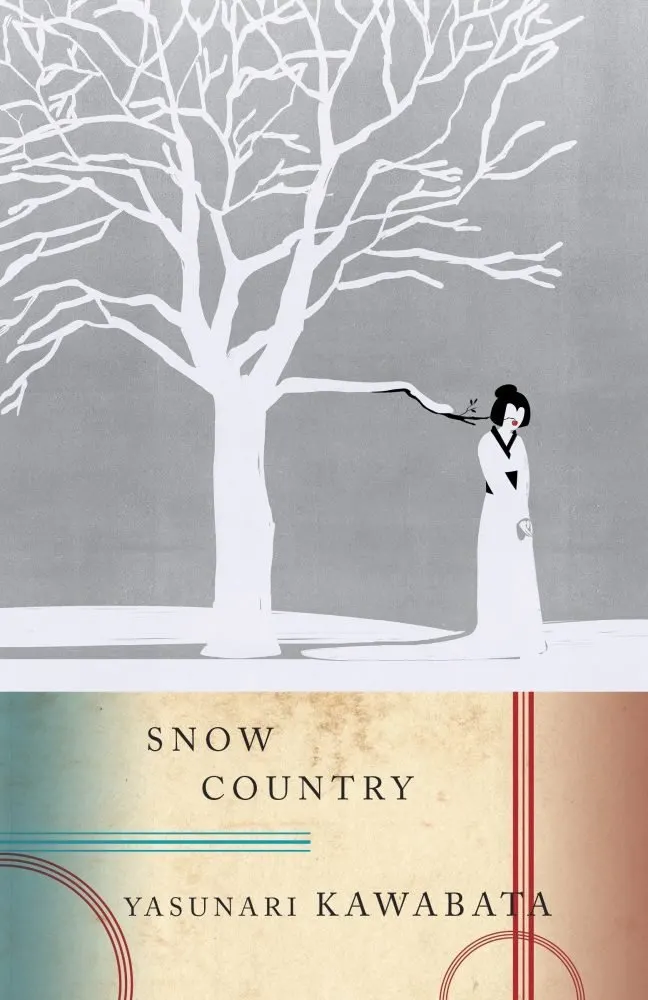 Yasunari Kawabata was one of the great authors of 20th century Japan. This Nobel Prize-winner hand endless love for the world around him and its aesthetics.
Many of his novels have the feel of a bell chime, opening with a loaded image that continues to resound throughout the rest of the story before drawing to a close with the final pages of the book.
Snow Country opens with a train ride through the mountainous countryside in which the narrator, staring out the window, superimposes the reflected face of a beautiful female passenger onto the darkening night sky and landscape outside.
Kawabata's sparse yet wholly poetic opening is a masterstroke of foreshadowing in a novel that will confront the relationship between art, beauty, lust and love
We are presented with a near ethereal landscape, shown through a fragmented narration in which the main character finds himself unable to truly feel present before the beautiful geisha he has an affair with.
Beloved author Yasunari Kawabata penned some of the best classic Japanese books of the 20th century, and Snow Country remains his finest work.
Buy a copy of Snow Country here!
The Stranger by Albert Camus
Albert Camus was a Nobel Prize-winning author and philosopher. His philosophy was generally known as absurdism, and can be best reflected in his iconic essay The Myth of Sisyphus.
His first and most famous novel, The Stranger, is divided neatly into two halves. In the first, our protagonist, Merusault, learns of his mother's death and attends her funeral.
He doesn't mourn or feel anything at all, and over the next several days, the indifferent and detached man enters into a new relationship, makes acquaintances, and commits a murder.
In the novel's second half, Merusault is in prison, and his indifference and his acceptance of the random chaos of things is closely examined.
This was the first work to explore Camus' absurdist philosophy, and remains a classic of French literature and one of the best classic books of our modern age.