Novellas provide a uniquely special kind of reading experience, and require their own kind of skill to craft. Shorter than a novel, but still often expected to carry the same narrative heft, and longer than a short story, novellas are exciting in their uniqueness. They can be re-read more easily and therefore provide more thematic satisfaction for the reader.
As for defining a novella, that depends on who you ask. Typically, a novella is any piece of fiction that's shorter than 200 pages (though some argue for 150 pages), but not so brief as to be considered a short story. Here, we're going off general consensus.
These are your must-read novellas, separated neatly into different styles and genres. Here, you'll find a hefty selection of classics, as well as many modern novellas separated out by genre. And so many of these masterful short books come from all around the world.
Classic Novellas
So many of your favourite classic stories and novels often actually fall into the definition of a novella, and this can even take some readers by surprise. These classic novellas have changed the landscape of literature for the better; they're stories we talk about every day, and they continue to impact readers on the deepest levels.
Animal Farm by George Orwell
George Orwell's allegorical novella, often taught in high schools all around the English-speaking world, is one of the most popular, beloved, and well-respected novellas ever written. Retelling the story of the Russian Revolution and the Stalinist era that followed, Animal Farm is a fantastic piece of dark satire so brilliantly told.
Orwell famously argued that language and stories should be simple, appealing to the broadest possible audience, and Animal Farm is an excellent example of this. A fable for children and a satirical allegory for adults, the novella appeals to so many, so perfectly.
Buy a copy of Animal Farm here!
The Trial by Franz Kafka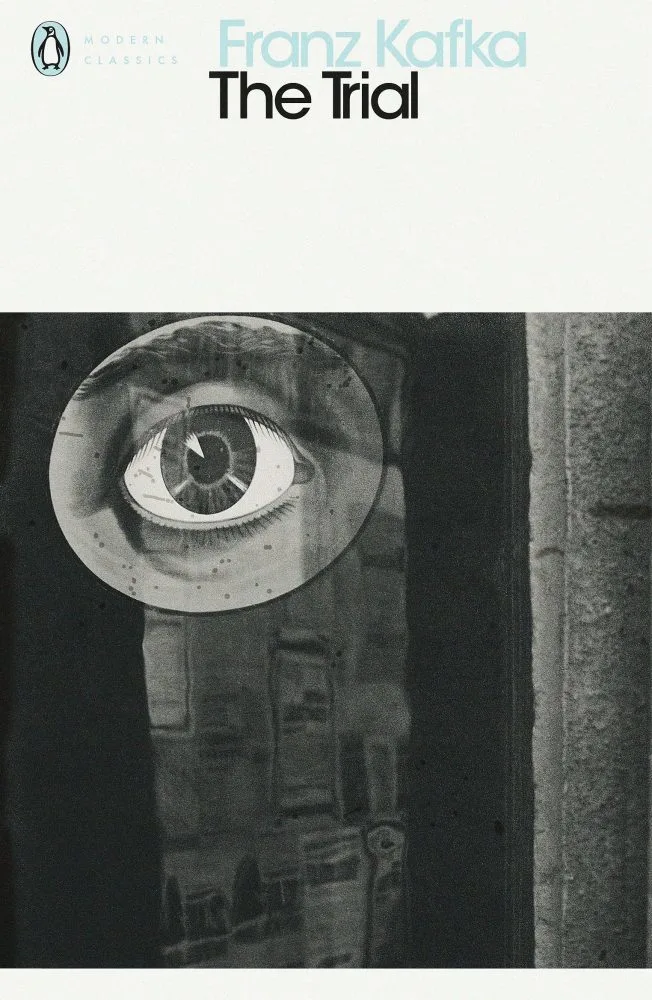 Franz Kafka saw little success in his life, but after his death his works came to define an entirely new genre of fiction: the kafkaesque. The Trial is a novella that tells the story of Joseph K, a man arrested for a crime he is unaware of, who finds himself tossed by the waves of the legal system.
K has no idea what he did, and nobody will tell him. We watch as the system intimidates and confuses him, and he is moved from place to place, all the while desperate to understand his own situation. The Trial is a darkly funny, sombre, frustrating read that bites at bureaucracy in inventive and evocative ways.
We Have Always Lived in the Castle by Shirley Jackson
Shirley Jackson remains the queen of the American gothic, famous for her horror novels and short stories — the best of which is We Have Always Lived in the Castle, a gothic novella about a secluded family on the edge of town. The family is shunned by everyone, and has a lot of secrets to keep hidden.
We follow the family's youngest daughter, Merricat, who lives with her sister and uncle. Her parents and brother died from poisoning several years ago, and now Merricat uses what she believes to be magical wards to protect what's left. A chilling and cold piece of gothic fiction and a wonderful classic novella.
Buy a copy of We Have Always Lived in the Castle here!
The Great Gatsby by F. Scott Fitzgerald
One of the most famous and revered American stories ever written, The Great Gatsby is a true classic of the 20th century. A novella that tells the story of a lonely man who hosts lavish parties that he himself never attends, all with the hope of luring out the woman he has loved for so many years.
The Great Gatsby is written with captivating clarity and lyricism, and it presents the reader with a unique perspective on the great American dream. Gatsby himself is an alluring and haunting figure, and Fitzgerald's novella has become one of the great American classics.
Buy a copy of The Great Gatsby here!
Silas Marner by George Eliot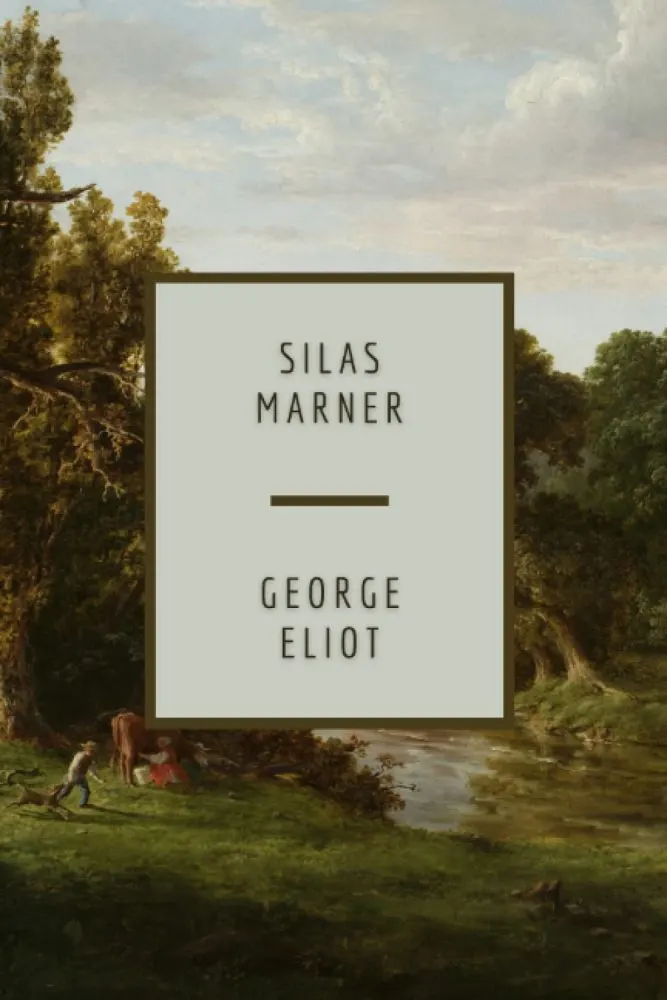 George Eliot was a pioneer of realism in 18th century literature; an approach to fiction that set her apart from the likes of Dickens and the Brontës. Silas Marner is a novella that tells the story of a weaver who has settled in a quiet village after dark events came to pass.
Accused of stealing from the congregation in his Northern hometown, and likely framed by a friend, Silas is shunned, loses his love, and retreats to the Midlands to live out his life in seclusion, but things don't go the way he hoped. Silas Marner is a powerful Victorian novella that cemented George Eliot as one of the great writers of her time.
Buy a copy of Silas Marner here!
The Strange Case of Dr Jekyll and Mr Hyde by Robert Louis Stevenson
This gothic novella, like Dracula, Frankenstein, and The Picture of Dorian Gray, is a gothic tale that has left an enormous legacy. Everyone knows the tale of Jekyll and Hyde, whether they've read Stevenson's novella or not: the story of the scientist who transforms into his beastly and dangerous alter-ego.
The Strange Case of Dr Jekyll and Mr Hyde is a well-loved story by a well-loved author, and its ongoing prevalence in popular culture shows what a powerful and original story it was. The tale of a meek and respectable doctor transforming into a cruel and dastardly monster is one that continues to resonate with readers to this day.
Buy a copy of Dr Jekyll and Mr Hyde here!
A Christmas Carol by Charles Dickens
One of the most cherished stories that Charles Dickens ever told, A Christmas Carol has since become larger than Dickens ever was, with people knowing the story whether they're familiar with Dickens himself or not. Adapted to the screen many times, A Christmas Carol is, at this point, a fairy tale that every child has enjoyed.
The story of a miserly old capitalist who strangles the joy from his workers, only to be visited by the regretful ghost of his former business partner, and then frightened into changing his ways by visions of the past, present, and future. It's a terrifying tale, but also a warming and hopeful one that resonates with readers across the world.
Buy a copy of A Christmas Carol here!
The Turn of the Screw by Henry James
Alongside Charlotte Brontë's Jane Eyre, Henry James' classic novella The Turn of the Screw made an icon of the governess: the intelligent young woman who works as a teacher to the children of a wealthy and large country home full of ghosts and secrets. In the case of this novella, that home is Bly Manor.
Our nameless governess is charged with the care of two children who live with their uncle after the deaths of their parents. While working at Bly, the governess starts to see ghostly figures, and also learns about two people who once worked and died there; now, their ghosts are seemingly influencing the children. It's a chilling tale and a classic gothic novella.
Buy a copy of The Turn of the Screw here!
Giovanni's Room by James Baldwin
James Baldwin was an American author, playwright, and civil rights activist who escaped to Paris. There, he wrote the much-loved novella Giovanni's Room. The story of a bisexual American man living in Paris and the love affair that unfolds between himself and a bartender named Giovanni.
Giovanni will soon be executed, and our protagonist David narrates the story of their love affair, which took place while David's girlfriend is in Spain. This is a tale of isolation, gender roles and expectations, and queer expression in the 1950s. An empathetic and vitally important piece of queer fiction.
Buy a copy of Giovanni's Room here!
Of Mice and Men by John Steinbeck
Steinbeck was one of the great American authors, and his novella Of Mice and Men remains as thematically prevalent as it ever did. Frequently taught in schools, the novella tells the story of two men — George and Lenny — who work on a farmstead to raise enough money to eventually free themselves from the cycle of capitalism.
George, like so many men, is following the American dream. He will have land of his own, and the simple giant Lenny will help him get there. But the cycle of capitalism is harder to break away from than George thinks, and tragedy awaits them both. Of Mice and Men is a powerful tale, vitally relevant, and beautiful in its simplicity. An amazing novella.
Buy a copy of Of Mice and Men here!
The Stranger by Albert Camus
Albert Camus was a French philosopher known for presenting his philosophical arguments as fiction. The first and most famous of his works was the novella The Stranger, which tells the tale of a man living in French Algeria who kills another man shortly after the death and funeral of his own mother.
In the novella's first half, we learn about Mersault's life leading up to the funeral, and the subsequent murder. In the second half, we watch the fallout of these events. The Stranger is a piece of absurdist fiction that explores the theme of isolation in unusual ways (as Camus was known to do), and it remains an impactful novella to this day.
Buy a copy of The Stranger here!
Snow Country by Yasunari Kawabata
Translated from the Japanese by Edward G. Seidensticker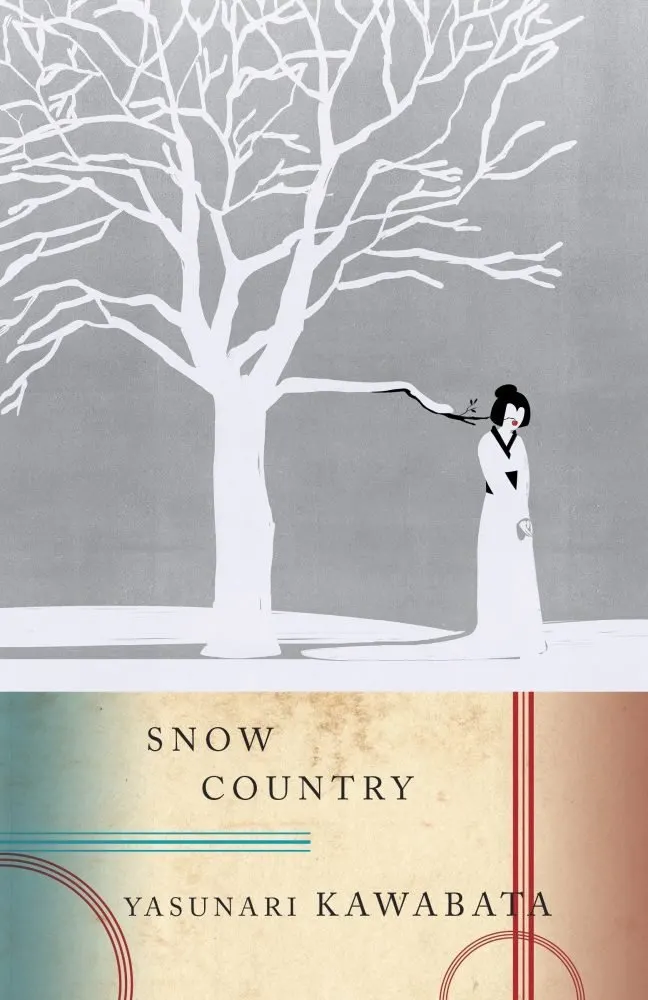 Japanese author and Nobel Prize winner Yasunari Kawabata wrote many beautiful tales, often characterised by their emphasis on beauty. Aesthetics, in the form of both human and natural beauty, were intrinsic to his storytelling and his plots, and that can best be seen in his classic novella Snow Country.
This Japanese novella takes place in a remote hot spring town, where our Tokyoite protagonist, Shimamura, falls in love with a local geisha who works at the town's onsen. Though geisha are forbidden to show affection for their clients, she too falls in love, and we watch their love affair unfold. A stunning short masterpiece by one of the greats.
Buy a copy of Snow Country here!
A Clockwork Orange by Anthony Burgess
Anthony Burgess supposedly wrote A Clockwork Orange over the course of just a few days, and the resulting novella has gone on to become a revered story, adapted into one of the most famous and respected films of all time.
This piece of dystopian satire follows a psychopathic young man named Alex, who spends his days as part of a violent gang, but is later captured and subject to torturous reformation methods by the authorities. A haunting, harrowing story. Surreal and strange, difficult to read, but ultimately powerful and impactful.
Buy a copy of A Clockwork Orange here!
The Old Man and the Sea by Ernest Hemingway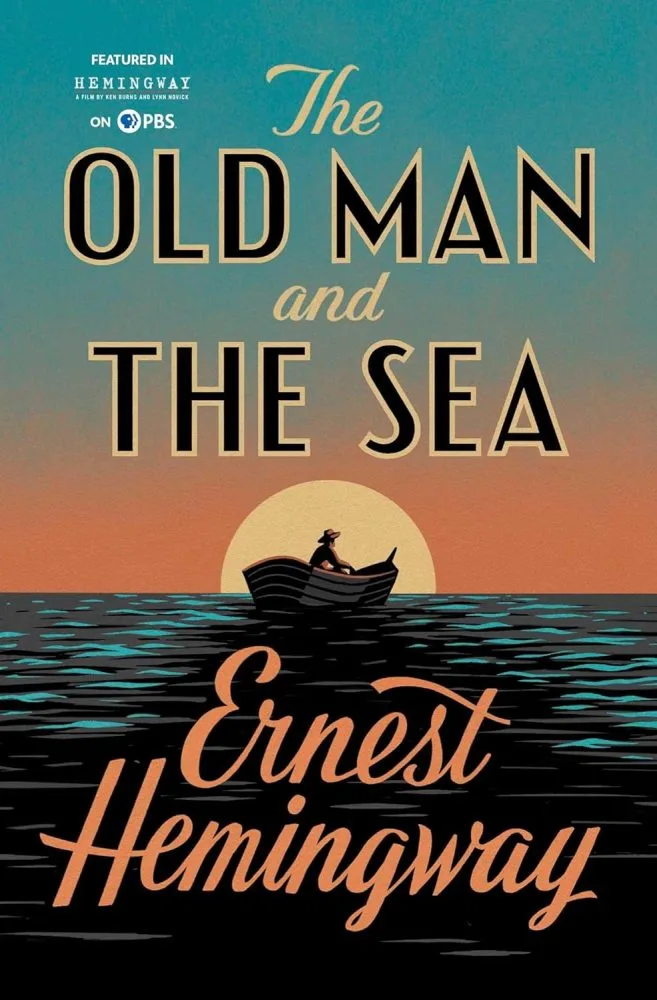 The Old Man and the Sea is regarded by many readers as Hemingway's masterpiece. A vital piece of American fiction, and a wonderfully short piece of fiction. This novella presents the reader with exactly what the title promises.
Our old fisherman hasn't caught a single fish in more than eighty days, but one morning he sets out and hooks an enormous marlin, which he cannot reel in and so holds onto for more than a day and a night, slowly developing great respect and admiration for the fish as the hours tick away. This is a true American classic and one of the great novellas of its time.
Buy a copy of The Old Man and the Sea here!
Wide Sargasso Sea by Jean Rhys
Jean Rhys' novella Wide Sargasso Sea is a prequel to Charlotte Brontë's gothic romance novel Jane Eyre. Using what was hinted at in Brontë's novel as a framework, Rhys presents us with a powerful and literary feminist novel about English colonialism.
Our protagonist is Brontë's famous madwoman in the attic, a Creole woman named Antoinette. We follow her life leading to her marriage to the cruel Mr Rochester, who removes her to England and famously locks her away in his attic. Rhys' novella humanises her, gives her a story, and has become a feminist classic novella.
Buy a copy of Wild Sargasso Sea here!
Modern & Literary Novellas
From Argentina to Japan, so many of the best stories of the past several years have come in the form of novellas; short books that can be enjoyed again and again by readers who cherish what they have to offer. These modern — and often literary — novellas are all must-read stories for fans of the artform.
At Night All Blood is Black by David Diop
Translated from the French by Anna Moschovakis
Winner of the International Booker Prize, French author David Diop's incredible war novella is set in the trenches of World War I, where we follow a Senegalese soldier who faces death, disease, and prejudice from his fellow soldiers.
When he loses his fellow Senegalese brother-in-arms, he feels alone and isolated, and so dedicates himself to the fight, despite all that is against him. This is a harrowing tale of war on the front lines, as well as the prejudice and dangers that faced Senegalese soldiers made to fight by the French government. A haunting, incredible novella.
Buy a copy of At Night All Blood is Black here!
Convenience Store Woman by Sayaka Murata
Translated from the Japanese by Ginny Tapley Takemori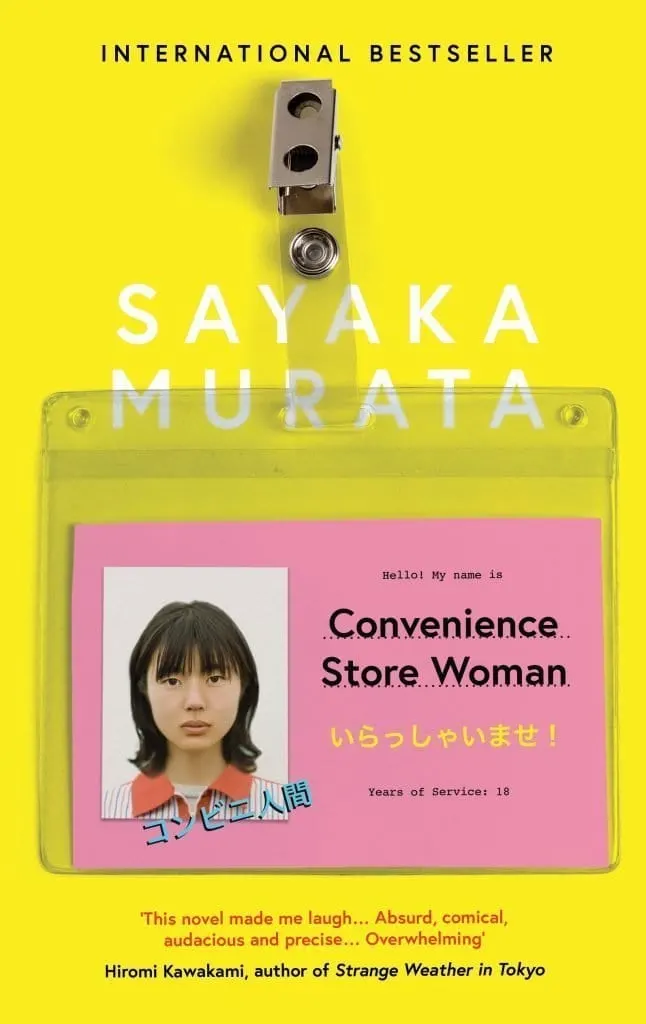 Convenience Store Woman is a transfixing, thought-provoking Japanese novella about a woman who has worked at the same convenience store for more than a decade. Her life is predictable, simple, and stable. And so, she is content. But her family worries about her. They want her to climb that ladder, and also eventually get married and have kids.
Our protagonist has found a way to survive and feel comfortable in a strange, capitalistic, traditionalist world that she doesn't understand or feel part of, but this only serves to confuse those around her. Sayaka Murata's novella is a profound piece of Japanese fiction. A masterpiece of modern literature.
Buy a copy of Convenience Store Woman here!
Brickmakers by Selva Almada
Translated from the Spanish by Annie McDermott
Selva Almada is a genius of feminist literary fiction. Hailing from Argentina, she has written some of the best novels of the modern day. Brickmakers is a novella about cycles of abuse, especially within the context of masculinity.
Starting at the end, with two boys having killed each other in a fight, they are bleeding out on the ground and we trace their personal histories back to the source of this feud. Inherited hatred, masculine pride, and class divides paint a picture of patriarchy in its darkest most honest form. A true masterpiece of a novella.
Buy a copy of Brickmakers here!
Foster by Claire Keegan
Irish author Claire Keegan is a master of short fiction, and Foster is a perfect example. This is a novella about a young girl whose mother is about to go into labour. Our girl is taken, by her father, to stay with a family in a nearby town for the summer.
There, she is welcomed in with open arms by a loving couple and shown a different way of living and loving as part of a family unit. This is a touching tale of growth and experience through the eyes of a child. A stunning work of literary fiction and one of the best modern novellas you'll ever read.
Small Things Like These by Claire Keegan
Following on from Foster, Claire Keegan once again wowed the literary world with Small Things Like These. This novella is set during the week leading up to Christmas. Our protagonist is a middle-aged man, married with children, and working as the manager of a lumber mill.
His small community are god-fearing church-going hypocrites, and as the novella progresses we watch him steadily come face-to-face with those hypocrisies. This is a novel that daringly exposes the darkness and corruption of organised religion in the modern day. An incredible novella and a masterpiece of literary fiction.
Buy a copy of Small Things Like These here!
Walking Practice by Dolki Min
Translated from the Korean by Victoria Caudle
A fantastically strange and imaginative Korean novella, Walking Practice tells the story of an alien creature that crash-landed on Earth and spends their days hunting and eating the most delicious thing on this planet: us.
The best way for them to do this is to shapeshift into a man or woman and use dating apps to lure out their prey. The novel explores gender roles in a multitude of ways, as our alien switches genders and plays different roles to get what they want. It's a fascinating exploration of gender expectations in the modern world.
Buy a copy of Walking Practice here!
The Premonition by Banana Yoshimoto
Translated from the Japanese by Asa Yoneda
Banana Yoshimoto is one of the most beloved Japanese authors of today, and The Premonition is an elegantly simple novella about a teenager with a happy ordinary life and a family who love her. But she also enjoys sneaking out of the house to stretch her legs. One place she likes to go is the home of her hedonistic aunt.
But one day, while visiting her aunt, gaps in her memory become clear, and she starts to uncover a truth about her childhood and her family that had long been kept from her. This reframes her ideas of love, trust, and family bonds. A truly wonderful modern from a talented Japanese author.
Buy a copy of The Premonition here!
Paradise Rot by Jenny Hval
Translated from the Norwegian by Marjam Idriss
Jenny Hval is an internationally famous Norwegian singer-songwriter, and she has also written some fantastic short novels. Her novella Paradise Rot is a wonderfully gothic piece of strange fiction about a university student who moves to a new city in a new country for her studies.
When she arrives, she moves in with a local woman. They live together in a converted brewery where the walls between them are more like office cubicles in an open-plan space. Privacy is an illusion, and the space itself becomes a character in its own right. This is a wonderfully unsettling tale and a brilliant work of modern gothic fiction.
Buy a copy of Paradise Rot here!
Boulder by Eva Baltasar
Translated from the Catalan by Julia Sanchez
Boulder is a work of sapphic literary fiction from Catalan author Eva Baltasar. Our nameless protagonist works as a cook on a merchant ship which is off the coast of Chile when she meets and falls deeply in love with a woman named Samsa. Her addiction to this woman leads her to move with Samsa to Reykjavik.
Their relationship quickly becomes strained, however, when Samsa declares that she wants a child, and our protagonist doesn't. Their lives are moving at different paces and in different ways, causing a painful rift between them. This is a stellar and visceral sapphic novella that everyone should read.
The Swallowed Man by Edward Carey
Edward Carey rose to prominence with his incredible historical novel Little, about the life of the girl who would eventually grow up to become Madame Tussauds. His novella The Swallowed Man retells the tale of Pinnocchio, focussing on the experiences of Geppetto after being swallowed by the whale.
We spend time in the whale with Geppetto as he explores his surroundings, finds a shipwreck, and reads the captain's journal. And we also journey back through his memories to the creation of Pinnocchio in a stunningly human and empathetic tale. A beautiful little novella from a master of the craft.
Buy a copy of The Swallowed Man here!
Ms Ice Sandwich by Mieko Kawakami
Translated from the Japanese by Louise Heal Kawai
Mieko Kawakami is one of the great feminist Japanese writers of today, and her novella Ms Ice Sandwich is a sweet, soulful, uplifting tale. Our protagonist is a teenage boy facing several personal struggles, especially with his at-home family relationships.
However, he has become entranced by a girl who works at his local grocery store; a girl whom he called Ms Ice Sandwich. He admires her, feels as though he is in love with her, and even looks up to her as someone cool, aloof, and unique. It's a charming tale that will comfort anyone who reads it.
Buy a copy of Ms Ice Sandwich here!
Finger Bone by Hiroki Takahashi
Translated from the Japanese by Takami Nieda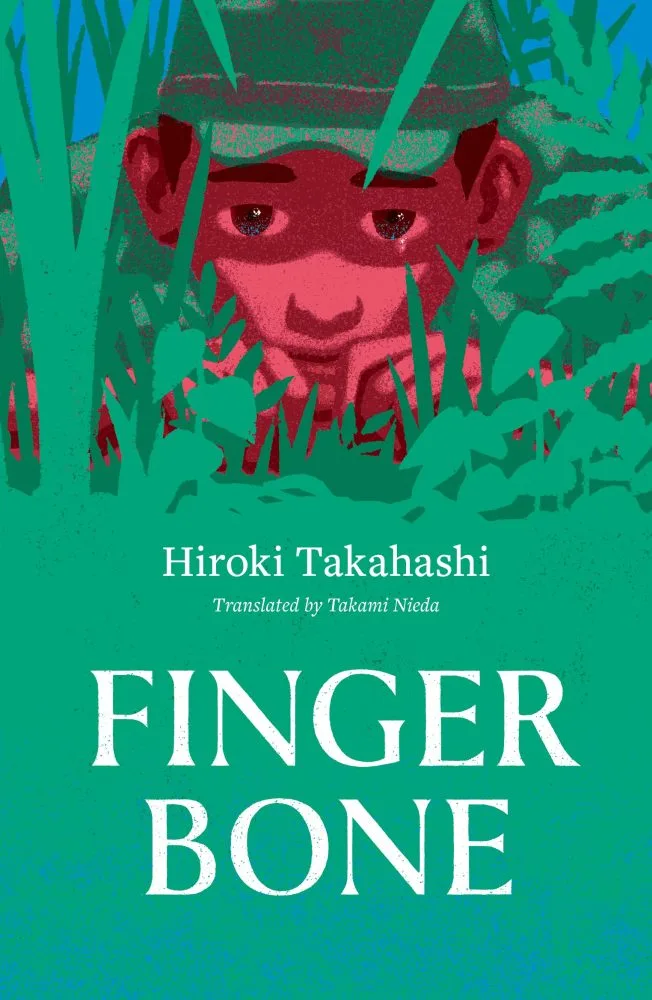 Hiroki Takahashi's war novella, Finger Bone, places us in the life of a nameless soldier stationed in the jungle of Papua New Guinea. He befriends his fellow soldiers while healing at a war hospital where men are being treated for wounds and sickness, but their lives could be stripped from them at any moment (and they often are).
This is a visceral yet poetic novella about the realities and the uncomfortable truths of war. Like the poetry of Wilfred Owen, this is bleak and honest, painting a raw picture of warfare from the frontlines. An incredible work of short fiction.
Buy a copy of Finger Bone here!
Hex by Jenni Fagan
This is a unique and original novella from a fantastic voice in Scottish literature. Protagonist Iris has found a way to travel back in time several centuries, and there she spends the night in the prison cell of a woman who will be hanged at dawn for witchcraft.
This woman is Gellis Duncan, and she tells Iris the story of how she got here. Iris tells Gellis that the women of today are still treated unfairly, and true equality has still not been reached. The two bond over this painful truth and we learn about the very real North Berwick Witch Trials of 16th century Scotland.
For Thy Great Pain Have Mercy On My Little Pain by Victoria MacKenzie
A stunning piece of literary historical fiction, For Thy Great Pain Have Mercy On My Little Pain tells the story of two women of English history, both of whom claimed to hear the word of God: Julian of Norwich and a lesser-known woman named Margery.
Julian hid herself away and took to life as an anchoress, giving out advice to strangers who sought it. Margery, however, stood in the town square and cried about the words she heard. The two women will eventually meet, and this meeting will eventually change the course of history.
Buy a copy of For Thy Great Pain Have Mercy On My Little Pain here!
The Vegetarian by Han Kang
Translated from the Korean by Deborah Smith
Han Kang's novella, translated with splendour by Tilted Axis Press founder Deborah Smith, won the International Booker Prize in 2017. The Vegetarian tells the story of a woman who decides to become a vegetarian when she is plagued by unsettling and upsetting dreams of animal slaughter.
We see the fallout of this decision from the perspectives of various family members across three parts: her husband, her brother-in-law, and her sister. Each one places her at the centre and has a different attitude towards Yeong-hye and her behaviour. This is a radical, powerful Korean novella that should be read by everyone.
Buy a copy of The Vegetarian here!
Mild Vertigo by Mieko Kanai
Translated from the Japanese by Polly Barton
Japanese author Mieko Kanai's literary novella is a dense and poetic story about nothing much at all. Our narrator-protagonist is a Tokyo housewife with children and a husband to look after, and we spend time in both her life and her mind as she goes about her daily routine.
What makes this novella so captivating is its structure and delivery, as the realism of the tale is offset by the ways in which we fluidly weave in and out of thoughts, memories, actions, and conversations and lines between them all are blurred in an engaging and fascinating way, all translated amazingly by Polly Barton.
Buy a copy of Mild Vertigo here!
Horror Novellas
Many of the best horror stories of all time take advantage of brevity. Short stories and novellas are uniquely equipped to deliver a terrifying, spine-chilling scare and then simply end, leaving the reader feeling cold but alive. These horror novellas are powerful, frightening things that you will absolutely adore. Not for the faint of heart, of course.
The Black Spider by Jeremias Gotthelf
Translated from the German by Susan Bernofsky
This all-but-forgotten classic of gothic horror is a work of strangeness and brilliance. The Black Spider begins with a Swiss family hosting a celebration in their valley home, when the elder patriarch begins telling the story of something dreadful that happened there in the middle ages.
That story involves a village of serfs toiling away to serve a cruel lord in his castle. One day, at the point of starvation, they are visited by a stranger who tempts them with magic that will save them, in exchange for the next child to be born. From here, the village descends into unimaginable horror and tragedy, making for a truly spectacular gothic horror novella.
Buy a copy of The Black Spider here!
Come Closer by Sara Gran
Reminiscent of Rosemary's Baby, Sara Gran's horror novella Come Closer is an eerie and unsettling experience. Our protagonist, Amanda, is starting to lose her grip on what is real and what is sane as strange things occur around her. Noises in her apartment, odd and violent dreams, and accusations of things she hasn't done.
Amanda's world is turning upside down, and she desperately needs to understand why. There is a voice in her head that's taking control and telling her to do things she'd never do. She is losing control and it frightens her. This is a whole new kind of terror, and a brilliant short horror novel.
Buy a copy of Come Closer here!
What Moves The Dead by T. Kingfisher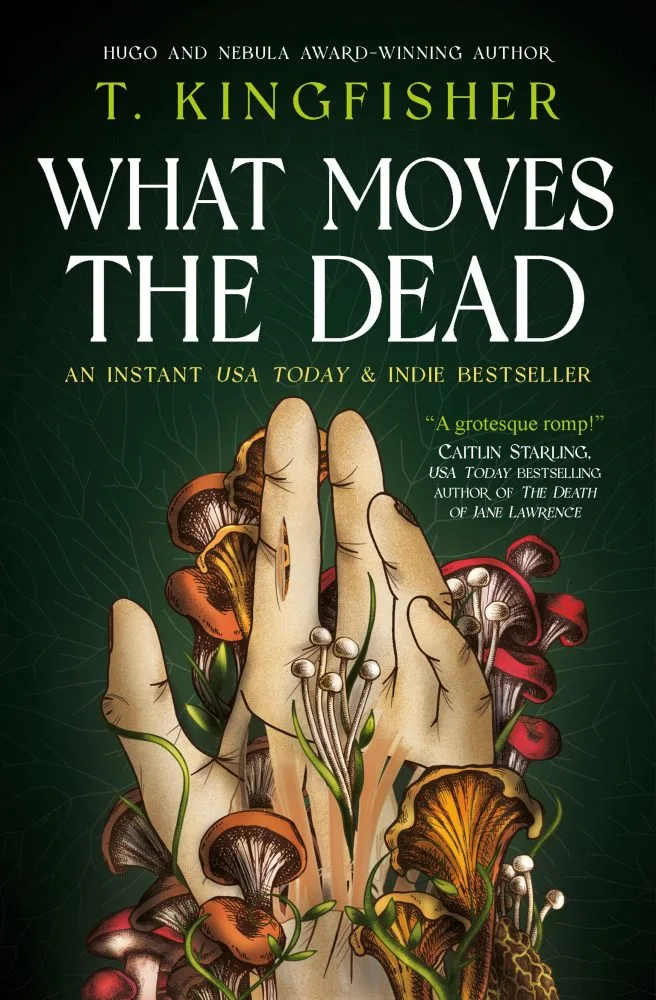 This is T. Kingfisher's bold and brilliant retelling of Edgar Allan Poe's iconic short story The Fall of the House of Usher. While that tale is an untouchable classic, Kingfisher took it and created something entirely fresh and unique, adding more detail and dynamism to the story.
What was once a twisted and hopeless tale now features more body horror, more strangeness and grotesquerie. Mysteries are answered but the answers are wonderfully unpleasant. This is a fantastically dark, twisted, and exciting horror novella.
Buy a copy of What Moves the Dead here!
The Salt Grows Heavy by Cassandra Khaw
The Salt Grows Heavy is a monstrously strange and bleak horror novella. Our protagonist is a mermaid who, as the story opens, is watching her newborn children feast on the body of their dead father — a cruel patriarch who cut out his wife's tongue. From here, she leaves on a journey into the woods with a charismatic plague doctor.
In this strange new place, they meet a gang of boys who hunt and kill each other, only to be resurrected by their cultish masters, and so a kind of battle ensues between our heroes and these lords. A wonderfully grotesque and gory tale of body horror and twisted people.
Buy a copy of The Salt Grows Heavy here!
You've Lost a Lot of Blood by Eric LaRocca
You've Lost a Lot of Blood is a book within a book. We begin with a man named Martyr Black, who is a self-professed serial killer. We read transcripts, diaries, and poetry from him, as well as a novella that he wrote. And that novella takes up the bulk of this strange and wonderful book.
The novella tells the tale of a young woman who has been recruited by a reclusive and enigmatic video games developer. She lives at his remote mansion with her little brother, but her boss is injured and recovering. She is strapped there and being ordered around by her boss' sister. It's a claustrophobic, gothic, and unnerving horror novella.
Buy a copy of You've Lost A Lot of Blood here!
Queen of Teeth by Hailey Piper
Queen of Teeth is a gross and fantastic piece of short horror fiction about a young lesbian woman who wakes up after a one-night-stand with the sheets soaked in blood. What she first thinks is her period turns out to actually be a set of teeth growing at the entrance to her hoo-ha.
The people to blame are part of a pharmaceutical company that treated Yaya when she was still in her mother's womb, and now, decades later, she is transforming and a voice in her head is getting louder. This is a twisted, dark tale and a brilliant horror novella.
Buy a copy of Queen of Teeth here!
Sci-Fi Novellas
Science fiction is a genre known for its thematic exploration of various politics and big ideas, and having that distilled down into a short, easily re-readable book provides such obvious benefits. It's so easy to chew on and get all the benefits from a clever sci-fi story if it's a novella: something short and re-readable. That goes for all of these brilliant books.
The Time Machine by H.G. Wells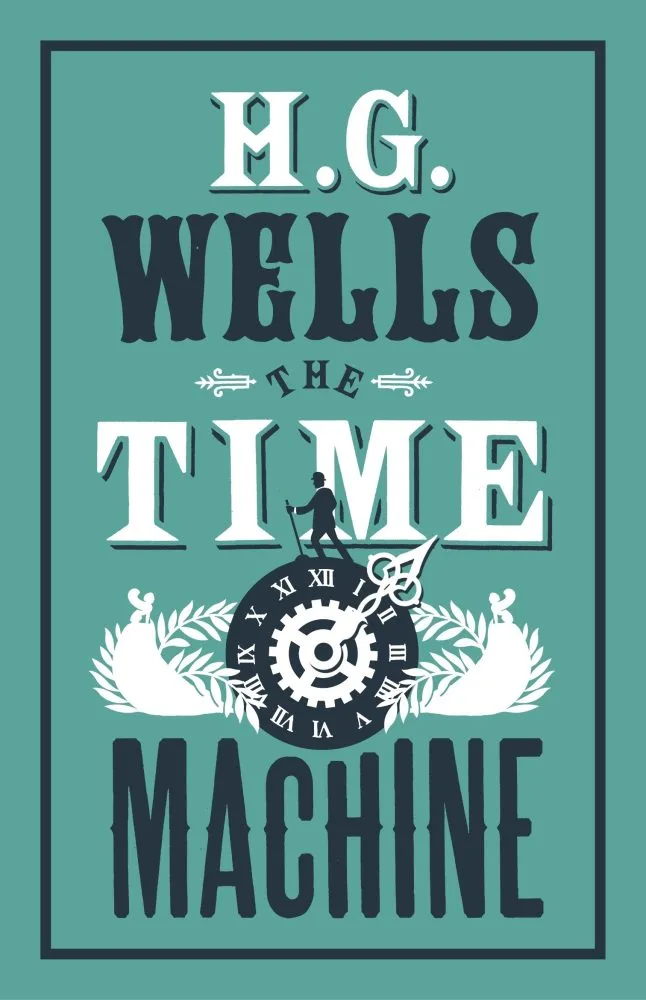 H.G. Wells was one of the great godfathers of science fiction, and The Time Machine remains one of his most well-loved books. It tells the story of a man who travels far into the future; so far, in fact, that humanity has branched into two evolutionary chains.
In this future are the pristine and childlike eloi and the monstrous underground-dwelling morlocks, who feed and then eat the eloi. The Time Machine was one of the earliest sci-fi stories and remains a classic novella to this day.
Buy a copy of The Time Machine here!
To Be Taught If Fortunate by Becky Chambers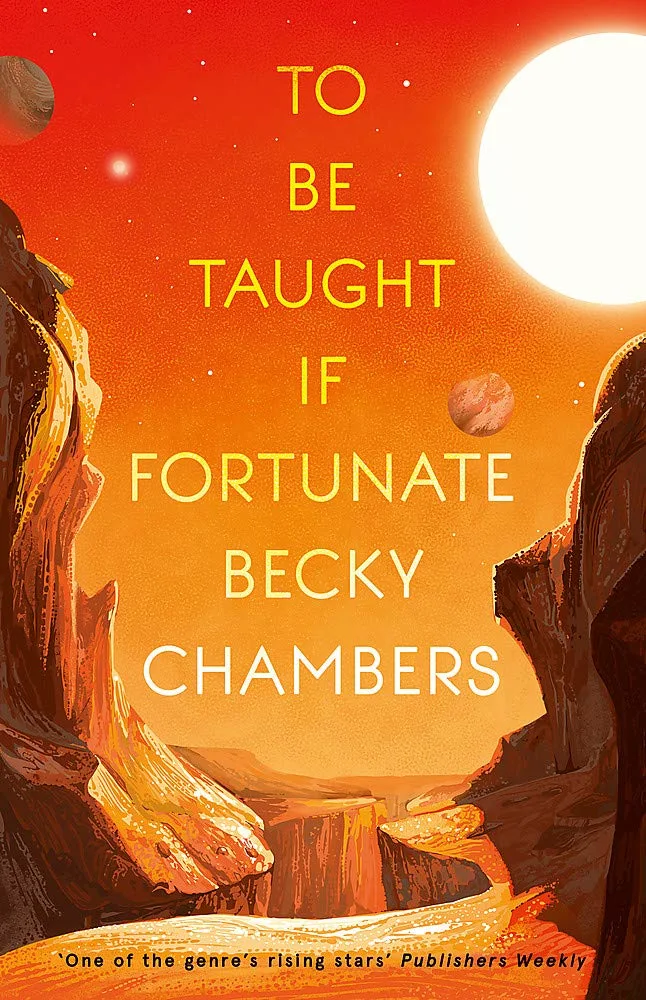 American author Becky Chambers is the queen of modern sci-fi, and her short novella To Be Taught If Fortunate is a masterful work of hard science fiction. In a near-future socialist Earth, a grass-roots global space agency has been established, and a group of astronauts has been sent on a mission to another solar system.
While there, this team explores the planets and moons, learn, scan, and study. They come across unexpected obstacles and overcome them together. This is a hopeful work of sci-fi that paints a positive picture of our future.
Buy a copy of To Be Taught If Fortunate here!
This is How You Lost the Time War by Amal El-Mohtar and Max Gladstone
These two fantastic authors worked together to pen a masterful work of short science fiction. Two soldiers fight for opposing armies in a war that spans both space and time, but they are both becoming disenchanted by the war, and in that loss of faith love can bloom.
Our soldiers leave taunting, teasing notes for the other to find, and slowly their letters become declarations of love as they journey from a future battlefield full of mechs back to Shakespeare's London and Plato's Greece. An incredible work of science fiction romance.
Buy a copy of This is How You Lose the Time War here!
Pluralities by Avi Silver
Pluralities is a queer work of short science fiction; a dual narrative about two very different people. One is a young person who works at a mall and is steadily coming to terms with their gender identity, and also happens to have the power of foresight. The other is a prince who has fled his home planet and all the responsibilities that go with it.
The two never meet, but they are connected by something greater. We watch our earthling form an intense relationship with a trans man and we see the prince's AI ship gradually fall in love with him. This is a fun and unique work of short science fiction. A fantastic sci-fi novella.
Buy a copy of Pluralities here!
All Systems Red by Martha Wells
All Systems Red is the first novella in a sci-fi series called The Murderbot Diaries. This story is set in a future world where corporations control much of space and the planets in it. While exploring, teams of humans are assigned a "murderbot" to keep them safe.
We follow a team whose own murderbot has managed to hack its own systems and become self-aware. Now, it wishes to better understand itself, its purpose, and its relationship to humanity. A fantastic sci-fi novella.
Buy a copy of All Systems Red here!
Fantasy Novellas
Fantasy is a genre famous for its size and scale. Fantasy novels are so often not only large in stature but also part of long, ongoing series. There are entire worlds full of people, histories, traditions, religions, politics, and more. But condensing all of that down neatly into a novella is its own kind of beauty, as these authors demonstrate.
Thornhedge by T. Kingfisher
Thornhedge is a modern fairy tale story by the incredible T. Kingfisher. Blending Shakespearean fairies with elements of Sleeping Beauty and Rapunzel, this is the tale of a girl who was stolen by fairies, raised as one, and then given the responsibility of guarding a tower surrounded by thorns.
She has guarded this tower for a long time, and watched as knights try and fail to access it. But one day, she befriends a himbo knight with good intentions, and she tells him her story. The two bond, and we slowly learn about our fairy and about what is actually in the tower. A wonderful fantasy novella from a legendary author.
Buy a copy of Thornhedge here!
The Slow Regard of Silent Things by Patrick Rothfuss
Fantasy fans will know the name Patrick Rothfuss, author of the widely celebrated The Name of the Wind and its sequel. But Rothfuss also wrote The Slow Regard of Silent Things, a fantasy novella which takes place in the world of The Kingkiller Chronicles.
This short novel follows Auri, a character introduced in Rothfuss' first novel, and the adventures she goes on in a hidden labyrinth nestled beneath the university in which The Name of the Wind is predominantly set. This is a great novella that expands the lore of this world brilliantly.