While literary fiction is a relatively broad genre (if it can be called a genre at all), and a relatively young definition, there is still a great wealth of literary fiction books out there.
Here you'll find some of the best literary fiction books ever written, some of which are beloved classics from the 20th century.
Many of these are works in translation, especially from Japan and Korea — countries with a great literary history, and a focus on the literary aspect of their fiction.
Before we talk about the best literary fiction books for you to read, let's define the term "literary fiction" for those new to the concept.
What is Literary Fiction?
Generally speaking, literary fiction is fiction with a focus on themes and form. Stories and novels that are about something very specific.
Authors of literary novels use stories to explore a theme or idea that they are curious about, or that they wish to teach their readers about.
This often means that a literary novel will have one defining theme. Examples include: religion, love, growth, loss, family, tradition, power, change, prejudice.
All of the themes listed here will be found in the literary fiction books below.
For this reason, literary novels are often political. They might be about feminism, racism, religious persecution, conservatism, class, money, or war.
The themes of literary novels are often embodied by their characters. Protagonists might exist to exemplify the themes which the author wishes to explore.
For this reason, literary fiction books are often grounded in reality, set in the modern day, and lacking in fantastical elements. Relatability is often key.
This isn't always the case, however, and one popular genre of fiction that often crosses into the literary is sci-fi, a genre whose books are so often about a specific theme or concept.
Literary fiction is also often about form. Rather than being a simple past-tense, third-person narrative, the story might be epistolary or experimental in its form.
This might also mean a lack of punctuation, a nameless protagonist, an unspecified setting or time, a lack of chapter markers, run-on sentences.
These choices of context and form are made with the express purpose of more clearly and eloquently presenting the themes and ideas of the novel.
Fantasy is a genre that rarely blends with the literary, because the purpose of fantasy is escapism, world-building, and sparking imagination.
This is not to say that fantasy fiction is never literary, but it is rarer to find specifically literary fantasy books.
For this reason, adult fiction is sometimes divided into two broad camps: literary fiction and genre fiction. This isn't always accurate or fair but dividing lines and labels have their uses.
It might help to think about it this way: if you were to start writing a story, would you begin by imagining the world and the story, or would you focus on something you wish to teach the reader?
If your focus is on telling an exciting story in an exciting setting, you'll probably come out with a thriller, a fantasy book, or a horror novel.
If your focus is on encouraging the reader to think about a specific theme or topic, your novel would likely be considered literary.
Essential Literary Fiction Books
Here are some of the best literary fiction books ever written, from authors around the world who have used literature to explore vital political and social themes.
You'll find great feminist texts, books exploring class and race dynamics, queer narratives, books about specific political themes, anti-war novels, and so much more.
You'll also find more intimate literary novels about family dynamics, personal growth, and self-discovery.
All of these literary fiction books have something to teach the reader, and all have been carefully and beautifully crafted by mastermind authors of literary fiction.
The Remains of the Day by Kazuo Ishiguro
Japanese-British author Kazuo Ishiguro is one of the most prominent authors of literary fiction.
What's interesting about Ishiguro is that his novels lean into different genres in playful ways. He has written sci-fi, mystery, historical fiction, and fantasy, but all are primarily literary.
His novels are about people, first and foremost. About the fallibility of people; about regret; about loss; about change or the lack thereof.
Ishiguro's magnum opus, The Remains of the Day, is a literary novel that explores tradition, conservatism, and time's effect on people.
The Remains of the Day begins with our protagonist and narrator, a butler named Stevens, setting out on a road trip.
Stevens has worked at Darlington Hall for decades, and his new employer, a nouveau riche American, happily encourages him to take a well-deserved vacation.
Stevens plans to reunite with Darlington Hall's former housekeeper, a woman for whom he clearly had deep feelings. Stevens, however, has always been married to his job.
He is a rigid, unmovable, conservative traditionalist with a particular attitude towards life, work, and class.
He is a man stuck in the past, corrupted and dismantled by his politics, his attitude towards life, and his inability to move forward as time itself does.
As such, Stevens is now, in his twilight years, learning of his own regret, seeing the wood for the trees, and wondering if it's possible to face these facts.
One of the great literary fiction books from the master of literary fiction himself, Kazuo Ishiguro.
Buy a copy of The Remains of the Day here!
1984 by George Orwell
Quite often, the best literary fiction books are the same books we studied in high school English, and there's a reason for that.
In high school, we study books that have particular themes to dig deep into, as a means of learning critical thinking and analysis skills.
And this is why so many of us studied Goerge Orwell's dystopian masterpiece 1984.
A warning against the willingness of corrupt politicians to hoard power and wealth, and to control the populace via misinformation and media language, 1984 is a perfect novel.
This is a novel that teaches readers to look for the warning signs of fascism as it rises.
The world of 1984 is an England ruled by oligarchs who invade the privacy of all residents with cameras and microphones, and who change the news to suit their needs.
Our protagonist, Winston, seeks to resist the corrupting, brainwashing tactics of Big Brother and the UK government.
One of the most powerful books of the 20th century and one of the finest literary fiction books you'll ever read, 1984 is a staggering achievement from a visionary writer.
The Lying Life of Adults by Elena Ferrante
Translated from the Italian by Ann Goldstein
Elena Ferrante is one of the most beloved Italian authors of all time; a literary author whose works explore feminism, class, and family dynamics in fresh and deeply clever ways.
The Lying Life of Adults follows Giovanna, a girl from a wealthy family that all live in a house which sits high up, overlooking the poorer, working class people below.
Her father came from rags to riches, and now works as a professor. His wife, Giovanna's mother, is also a well-educated woman and they are all kind and compassionate on the surface.
When her father, in an unthinkingly cruel act of sexism, compares his daughter's looks to those of his awful, ugly sister, Giovanna is distraught.
To understand why her aunt is so hated, Giovanna visits her and gets to know her. From here, she is torn between the truths that her parents tell, and those her aunt tells.
This is a novel about patriarchy and sexism, and about modern-day class divides and privilege. An incredible piece of literary fiction.
Buy a copy of The Lying Life of Adults here!
The Vanishing Half by Brit Bennett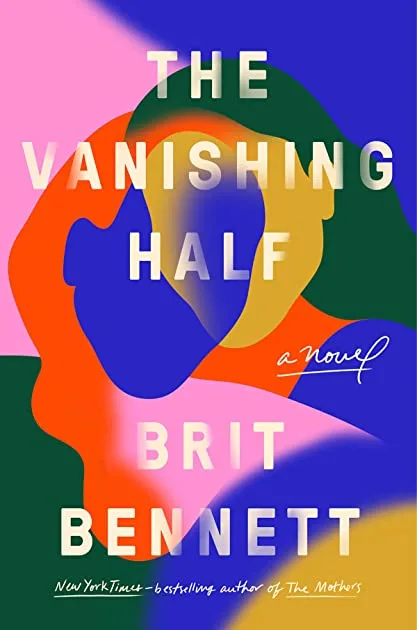 Upon its release, The Vanishing Half saw an incredible amount of critical praise, all of which was wholly deserved.
A novel of immense hype matched only by its scope of content and theme. The Vanishing Half tells two parallel stories of twin sisters who grow up to be very different women.
Born into a Black community in the deep south, twin sisters Stella and Desiree leave town at the age of sixteen.
After spending a little time in New Orleans, one moves to DC and "becomes" Black, while the other ends up in the white suburbs of California and "becomes" white.
In a deeply literary way, The Vanishing Half examines what it means to perform Blackness and whiteness in a societal and cultural sense, beyond just skin colour.
The Vanishing Half chronicles the choices and life events of these sisters, as well as those of their children as we move through the second half of the 20th Century.
It considers the relationships between place, race, and class, as well as how our relationships are defined by these seemingly immovable things.
Spanning decades, this is a multi-generational novel that makes clear the visible yet ignored racial, political, and class divides of modern America.
A masterpiece of Black American fiction and one of the best modern literary fiction books you'll ever read.
Buy a copy of The Vanishing Half here!
Tokyo Ueno Station by Yu Miri
Translated from the Japanese by Morgan Giles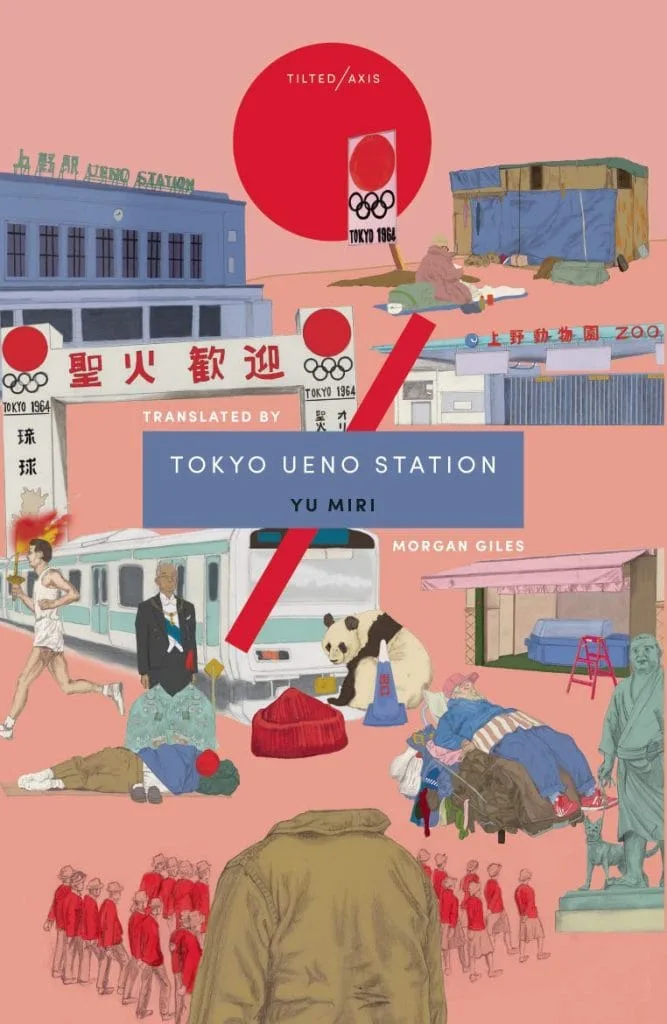 Yu Miri was born in Japan to Korean parents, and as such is a South Korean citizen and occasional recipient of racist bias and abuse in Japan.
Despite this, she has had a phenomenally successful career in Japan as both a playwright and a writer of prose.
Although born in Yokohama, Japan's second largest city, she now lives in a small town in Fukushima, close to the Fukushima Daiichi nuclear power plant which suffered a meltdown following the 2011 Tohoku earthquake and tsunami which claimed thousands of lives.
Her novel Tokyo Ueno Station is a boldly raw and angry literary novel about class disparity and social injustice.
Kazu, Tokyo Ueno Station's protagonist, was born in the same year as Japan's emperor, and both men's sons were born on the same day.
While the emperor was born into the height of privilege, Kazu was born in rural Fukushima, a place that would later be ravaged by destruction in 2011.
While the emperor's son would go on to lead a healthy life, Kazu's son's life would be cut short, and Kazu himself would live out his final days as one of the many homeless barely surviving in a village of tents in Tokyo's Ueno Park.
A socialist novel about the unfairness of social standings and class divides.
A novel that asks the reader to ponder just how fair it is that the time, place, and financial situation we happen to be randomly born into determines everything we will become.
Buy a copy of Tokyo Ueno Station here!
The Trial by Franz Kafka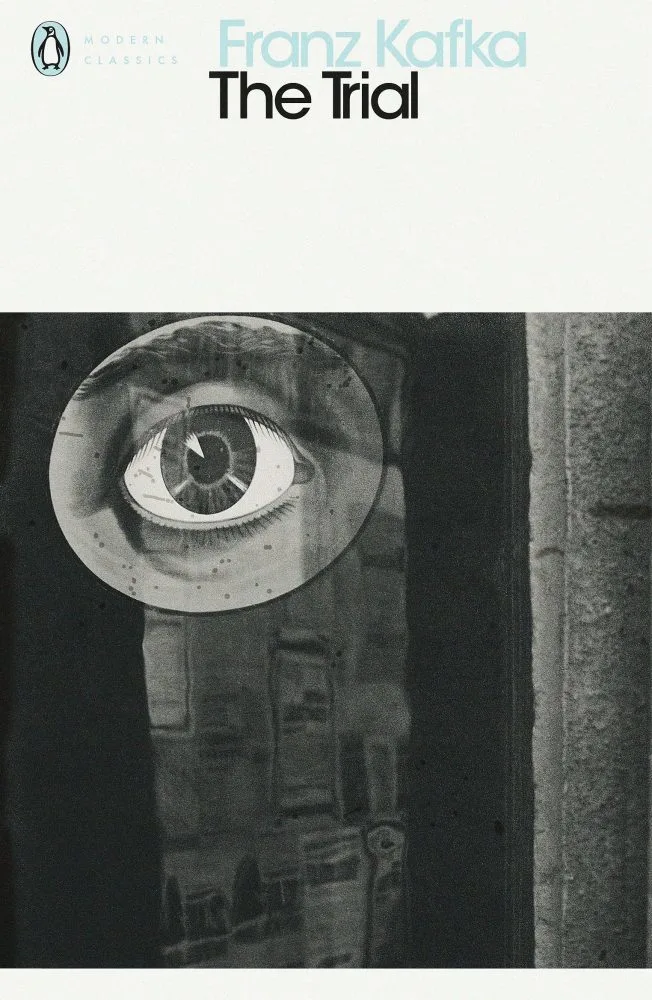 Only a handful of authors lay claim to an entire genre, and Franz Kafka is one of those few. The Kafkaesque genre is defined by the specific themes and writing style that Kafka created.
Sadly, he was entirely unknown in his day and died in misery and obscurity at a young age.
Kafka's literary novels and short stories focus on the ways in which post-industrial European society undermines, confuses, and disempowers working men.
His stories repeatedly examine the methods and tactics of law, bureaucracy, and social rules which render ordinary working class people frightened and impotent.
The finest example of this is his novel The Trial, which tells the story of a man named Josef K, who is one day very suddenly arrested.
Josef has done nothing wrong, to his knowledge, and is not told what his crime is supposed to have been.
He is imprisoned, then freed, told to await instructions and further information, and failed over and over again by an absurd system.
There is a bleak and dark humour to The Trial, as our man fails to ever understand what is happening to him, and nonsensical events continue to pile on top of one another.
Kafka is one of my own personal obsessions, and he has inspired so many great books and films over the past hundred years.
The Trial remains a masterpiece that helped to forge an entire genre; one of the very best literary fiction books ever written.
Station Eleven by Emily St. John Mandel
Emily St. John Mandel has proven herself a modern master of blending genre fiction with lofty literary concepts.
With The Glass Hotel, she created a compelling literary thriller. With Sea of Tranquility, she continued the tradition of blending the literary with incredible sci-fi storytelling.
But before those books, she provided readers with Station Eleven, a celebrated piece of literary fiction that turns the post-apocalypse on its head.
Rather than this being another novel about human survival, and returning us to our base, animal selves, Station Eleven is a novel about holding onto human art and culture.
This is a pandemic novel about a group of travelling troubadours; a theatre troupe who roam North America bringing Shakespeare to those of us who are left.
Station Eleven celebrates the things worth holding onto: the art that humans created, and the culture which inspired, and was in turn inspired by that art.
A beautiful and hopeful piece of literary fiction that encourages the reader to consider the importance of the art we create, and how it changes us.
Buy a copy of Station Eleven here!
The Wind that Lays Waste by Selva Almada
Translated from the Spanish by Chris Andrews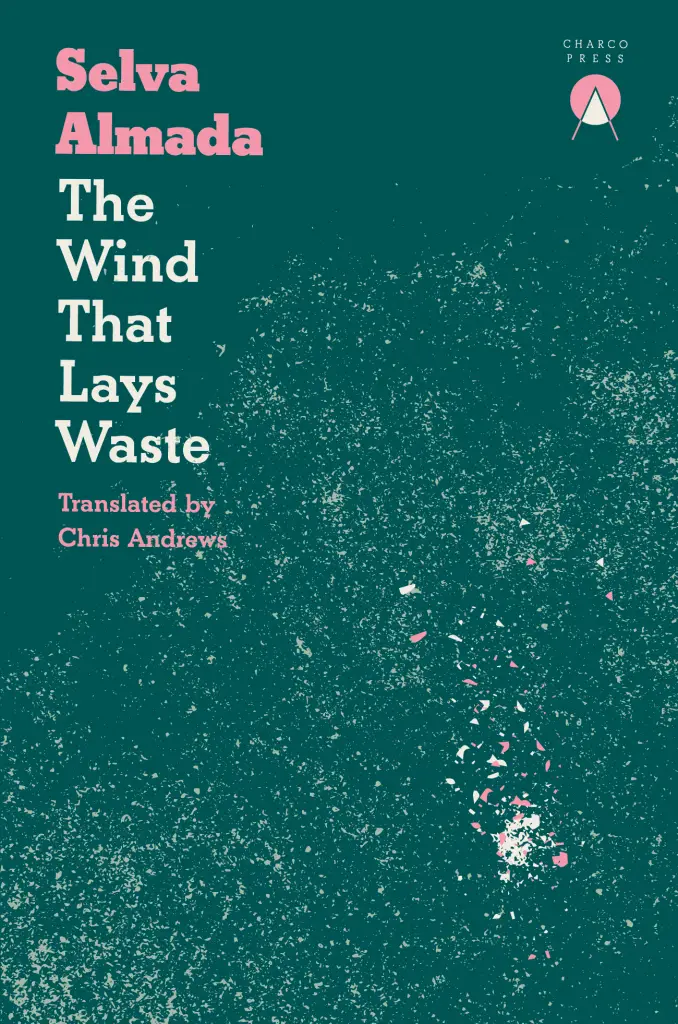 Selva Almada is one of Argentina's greatest living writers, and The Wind that Lays Waste is a powerful piece of literary fiction that viciously explores patriarchy, masculinity, and religion.
With The Wind That Lays Waste, Selva Almada has crafted a story with a setting and pace reminiscent of Waiting for Godot, and biting, cutting, rhythmic dialogue that keeps the momentum strong from page one to its almighty conclusion.
This novella takes place at the home and workshop of a mechanic — a quiet, withheld, level, and masculine man named Gringo Brauer — out in the rugged countryside of Argentina.
When the nomadic evangelist Reverend Pearson breaks down, he seeks the help of Brauer to fix his car and offer them somewhere to stay for a day or so.
These two men each have a ward, and their wards are drawn by the words of the other man, while the two men — one a preacher and the other an atheist — butt heads time and again.
Beyond simply being a book about religious narratives, it's also a book about masculinity, as these two men move towards self-destruction due to their unshakeable bullheadedness.
Buy a copy of The Wind that Lays Waste here!
Kindred by Octavia E. Butler
A generation-defining science fiction novel and one of the best pieces of American fiction to come out of the 20th century, Butler's Kindred is a true literary masterpiece.
Written by Black American author Octavia E. Butler, Kindred is considered by many to be her magnum opus, a piece of incredible literary science fiction.
Originally published in 1979 and set in 1976, Kindred follows a Black writer named Dana and her white husband Kevin as they find themselves inexplicably tethered through time to a plantation in the year 1815.
When the novel begins, Dana and Kevin are unpacking after moving to a new house in California, when she finds herself teleported back 150 years to a plantation in Maryland and the sight of a drowning red-headed boy.
Dana saves the boy from drowning and immediately finds herself facing down the barrel of a white man's gun, before being yanked back through time to her present in 1976.
As it transpires, the drowning boy is Rufus, an ancestor of Dana's who will father a child with one of his family's slaves, and Dana is now caught in a loop: any time Rufus' life is threatened, she is pulled back to save him.
Kindred is a literary sci-fi novel about cruelty and compassion, about the importance of education and empathy.
A true masterpiece of the 20th century by one of the US's most important literary voices, Kindred is a perfect blend of sci-fi concepts and literary political/social themes.
Kim Jiyoung, Born 1982 by Cho Nam-joo
Translated from the Korean by Jamie Chang
Kim Jiyoung, Born 1982 can be understood as the novelisation of the lived experiences of every ordinary Korean woman for the past forty-plus years.
Our protagonist is not one woman, but is rather a representation of the ordinary and expected experiences of your average woman in modern-day South Korea.
The novel traces the life of a woman from early childhood to marriage and, eventually, motherhood.
Kim Ji-young, Born 1982 is a book that brings to light the everyday misogyny, sexism, ignorance, aggression, bias, and abuse (both active and passive) that women in South Korea (and, of course, the world over) suffer and do their best to survive in this modern world.
It is not a story with a view to entertaining us. It is a book that enlightens, and encourages anger in, its readers. A fantastic piece of feminist literary fiction.
Kim Jiyoung is not a character to form a bond with. She is every abuse victim.
She is every woman who has encountered sexism at home, at school, in the workplace, and on the street, and who perhaps never even realised it.
There is feminist rage stitched into every line of this incredible Korean book; a must-read that stands shoulder-to-shoulder with the best literary fiction books.
Buy a copy of Kim Jiyoung, Born 1982 here!
My Year of Rest and Relaxation by Ottessa Moshfegh
My Year of Rest and Relaxation is a curiously unknowable book; one which is very much up for interpretation with regards to its themes and morals.
Many of the best literary novels offer no ambiguity at all, making their statements clear and their themes deep but also definitively opaque. Moshfegh is one of the other kind; an author whose works are more fluid and curious.
This novel tells the story of a young, wealthy woman who has graduated from Columbia. Her parents, having both died, left her an inheritance which provided her with a comfortable apartment in Manhattan's Upper East Side.
Having left a good job behind, and with plenty of money to sustain her, she has decided to put herself into a kind of forced hibernation; a drug-addled coma that will work as a year-long reset on her life.
She has a therapist who is, for all intents and purposes, mad. He prescribes her a hefty cocktail of medication: anti-depressants, tranquillisers, mood stabilisers, and more.
With that in mind, this is a novel that cynically reveals the absurdity of the American pharmaceutical industry and its liberal approach to over-prescribing expensive medications.
This is also a feminist book that examines the traumas which women are subjected to at the hands of objectifying and abusive boyfriends, as well as by their parents in many different fashions.
However, this is also a hedonistic and cathartic novel that says to us: there is no right or wrong way to live a life. You can do as you please; you are beholden to nobody unless you choose to be.
Regardless of her wealth and privilege, our protagonist is choosing to throw a year (and maybe more) away. That is her choice, her right, her freedom.
This novel is a rebellion against society rules and expectations. A rich, attractive woman in the prime of her life is choosing to sleep through her "best years" and refuse the role that society has laid out for her.
My Year of Rest and Relaxation is a remarkable literary novel. One of the finest pieces of literary fiction we have.
Buy a copy of My Year of Rest and Relaxation here!
I'm A Fan by Sheena Patel
Sheena Patel's debut novel is a dense piece of literary fiction that spans only 200 pages, and yet provides enough material and inspiration for entire essays to be written about it.
The novel's protagonist is a British woman of Indian descent who lives in London.
She has a job and a boyfriend, but you learn next to nothing about them. Instead, her life is defined by two people with whom she is obsessed.
The first is a married man whom she is secretly sleeping with and wishes to be in a real relationship with.
The other is an American social media influencer whom the married man is also sleeping with when he's on business trips in her neck of the woods.
This influencer is a child of nepotism, and our protagonist has formed an intense, unhealthy parasocial relationship with her.
I'm A Fan serves as a diary of our protagonist's thoughts and feelings about this woman, about the man she wants to be with, and about broader topics concerning capitalism, colonialism, nepotism, privilege, fame, feminism, immigration, and even more.
Her obsession with this woman leads to a critical obsession with influencer culture and how vapid and shallow it is; led by white people who pretend to be altruistic for attention.
It's a book full of unlikeable but undeniably relatable people who all represent different dark aspects of modern life.
I'm a Fan is cynical and incredibly eye-opening, peeling back the layers of the social aspects of modern life, both in person and online.
An almost revelatory piece of critical literary fiction that must be read.
Chain-Gang All-Stars by Nana Kwame Adjei-Brenyah
Chain-Gang All-Stars is to prisoner justice what The Handmaid's Tale (below) is to women's autonomy. A literary novel that explores the racial injustice and capitalistic corruption of the American carceral system.
Nana Kwame Adjei-Brenyah's debut novel is set in an America which has turned its prison system into a televised gladiator arena, and its prisoners into fighters who are encouraged to engage in blood sport.
While there is a broad cast of characters, our main protagonists are two Black women who are both teammates and lovers. They have been fighting for years and are close to earning their freedom.
In this world there is high freedom and low freedom, with low freedom simply means dying in battle.
Chain-Gang All-Stars also features footnotes which relay facts and statistics about the American prison system, as well as about the police force.
These footnotes reveal details about systemic racism, homophobia, and transphobia, and even reminds us of prisoners who died due to unjust circumstances involving the police or the prisons.
Chain-Gang All-Stars will stand shoulder-to-shoulder alongside other great dystopian novels like 1984, Fahrenheit 451, and the aforementioned The Handmaid's Tale. An essential novel amongst the best literary fiction books.
Buy a copy of Chain-Gang All-Stars here!
Shy by Max Porter
Max Porter is a modern legend of literary fiction books; a leading example of how to writer literary fiction perfectly. He demonstrated this with his debut Grief is the Thing with Feathers.
He continued that trend with poise and humour in Lanny, then with intense surrealism in The Death of Francis Bacon. But Shy might be his most complete, succinct, and perfect novel.
Shy tells the story of a teenage boy, the titular Shy, who begins the book by walking away from the "school for troubled boys" which he has been lodging at for a while now.
As Shy wanders down the street in the dead of night, we are invited into his mind. We see his thoughts, memories, opinions, and internal conflicts all swirling around together.
This is a dreamscape of a novel that, like so many great literary books, plays with form and language and structure in order to express its themes and tone and emotions.
We learn Shy's backstory out of order as random memories surface and then vanish again. We learn what he thinks and feels, his justifications for certain behaviours and actions. We learn who he is from his perspective.
This is an exploration of how thoughts work, of how we see ourselves, of how our minds operate. It's engaging, alluring, and thought-provoking, just like all the very best literary fiction books are.
The Secret History by Donna Tartt
Donna Tartt's debut novel The Secret History is, for many of us, the definitive dark academia novel.
The Secret History is a twisted yet grounded tale that, on the surface, is about cults and murder but, beneath it all, is an exploration of class privilege, youthful arrogance, and ordinary evils.
A fantastic example of how to write compelling, enigmatic characters, a twisting-turning narrative, and a collection of important socio-political themes.
The Secret History follows Richard Papen, newly enrolled at a college in Vermont.
Richard is originally from a small California town, poor and uninteresting, but talented at Greek.
He quickly falls into a small class of hideously pompous and dysfunctional students who consider themselves to be their school's elite.
Slowly, this class reveals itself to be a mindless, murderous cult, projected forward by hedonism, carelessness, and arrogance.
The Secret History is a masterpiece, glued together by the internal social politics of its characters, their strained and toxic relationships, dangerous behaviours, and unpredictability.
Buy a copy of The Secret History here!
The Handmaid's Tale by Margaret Atwood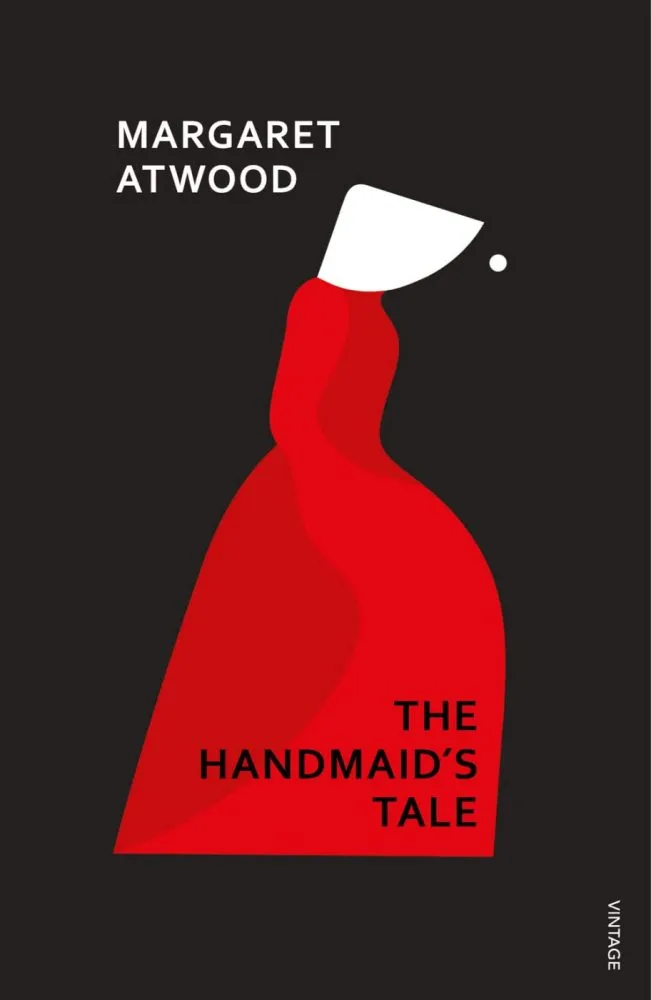 Much like Orwell's 1984, The Handmaid's Tale is a dystopian novel that exists as a warning against where certain political, religious, and economic roads might lead us.
Dystopian fiction like this works simply and elegantly as literary fiction, with its themes presented through allegories that are clear and impactful.
Published in 1985, The Handmaid's Tale is a bleak look into a possible American future; a time in which women have been reduced to nothing but their anatomy and reproductive abilities.
After fertility rates dropped to the point that they threatened human extinction, the US government decided to take the few men who were still fertile and give them power.
They then took fertile women and turned them into sex slaves living in the big houses now owned by the newly powerful fertile men and their faithful but infertile wives.
Now known as Gilead, the US is a military dictatorship controlled by traditional Biblical ideals which strip women of all rights and privileges.
It's a bleak literary novel, but, like 1984, remains one of the most important and influential works of the 20th century, a landmark work of feminist fiction, and one of the very best literary fiction books you'll ever read.
Buy a copy of The Handmaid's Tale here!
Breasts and Eggs by Mieko Kawakami
Translated from the Japanese by Sam Bett & David Boyd
Breasts and Eggs is one of the best Japanese books of the 21st century, and an absolute masterpiece of feminist literary fiction.
Breasts and Eggs follows the story of Nastsuko, an Osaka-born writer living in Tokyo who has spent her adult life trying to see her works get published.
The first half of this two-book novel focuses on a short visit by Natsuko's more extroverted sister and that sister's daughter.
The daughter has fallen mute and her mother is in Tokyo for breast implants.
We see the world from the perspectives of all three women, and they each have differing attitudes to womanhood and its place in society.
In the book's second story, Natsuko has made it as an author but now dreams of being a mother, though she has no real wish for a partner to share her life with.
Both stories explore how womanhood is defined and how women can find happiness, contentment, and strength in a patriarchal modern world.
This is very much a piece of hefty literary fiction about what womanhood is, what it can be, and what we are told it should be by patriarchy and tradition.
Breasts and Eggs is a groundbreaking piece of feminist Japanese fiction, and a stellar work of literary fiction.
Buy a copy of Breasts and Eggs here!
To Kill A Mockingbird by Harper Lee
To Kill A Mockingbird is one of the great American classics. Heralded the world over as a masterpiece, studied in schools, and a novel that stands the test of time.
To Kill A Mockingbird, which has been adapted to the screen and the stage with enormous success, remains a true masterpiece of American literary fiction.
The story is told by a young girl, Jean Louise Finch, lovingly nicknamed "Scout" by her father, the iconic literary character Atticus Finch.
Atticus is a widower, and raises Scout and her brother Jem alone, while working as a lawyer.
While we follow the local neighbourhood antics of Scout and Jem, the main crux of the novel is Atticus being appointed as legal defender in a case of sexual assault.
A Black man named Tom has been accused of raping a young white woman, and Atticus, whose Black live-in cook has helped him raise his children, has accepted the role of Tom's defense attourney.
We see all of this play out from Scout's young and naive perspective, and the novel explores American race relations in the South in many different ways: social, legal, and historical.
A great work of literary fiction about the relationship between the American legacy and the racism that is stitched into it.
Buy a copy of To Kill A Mockingbird here!
Transcendent Kingdom by Yaa Gyasi
Yaa Gyasi's second novel is a short, tightly-woven literary novel that moves seamlessly from its protagonist's childhood to her present-day life.
Transcendent Kingdom tells the story of Gifty, a girl born to Ghanian parents in the American south.
She is their second child, and their first, Nana, was a sports prodigy — first in soccer, then basketball. Nana, however, succumbed to drug addiction and died of a heroin overdose.
Today, Gifty is a budding neurobiologist at Stanford University, studying the brain's relationship to addiction; inspired by her brother's life and death, as well as her mother's relationship to God and the church.
Transcendent Kingdom is an intimate family saga that explores the effects of migration, capitalism, and the promise of freedom in America.
It pits science and religion against one another. It examines the effects of addiction and depression on the mind and the family. It does so much so well; a perfect literary novel.
Buy a copy of Transcendent Kingdom here!
A Little Luck by Claudia Piñeiro
Translated from the Spanish by Frances Riddle
A Little Luck is one of the most moving tearjerkers you'll ever read. A beautiful piece of literary fiction from one of Argentina's greatest living authors.
Our protagonist, Mary, is originally from Buenos Aires, but has spent the past twenty years living in Boston, MA.
Mary's American husband, Robert, has recently passed away, and now she must return to Argentina for a business trip.
This will be her first time returning, and she is deeply afraid.
We don't know why she left but her fear of returning — the weight of her anxiety — tells us that she ran away from something and has continued to run for two decades since.
As we continue to read, we learn more about Mary, who she was, what her life in Argentina looked like, and, eventually, what she has been running from.
A Little Luck is a powerful, poignant novel about motherhood, duty, and what we believe selflessness to be. There is grief, claustrophobia, and anxiety choking this novel, but there is also hope and beauty here, too.
A remarkable feat of literary fiction from a master storyteller and one of the best Argentinian novels of recent years.
Buy a copy of A Little Luck here!
Fahrenheit 451 by Ray Bradbury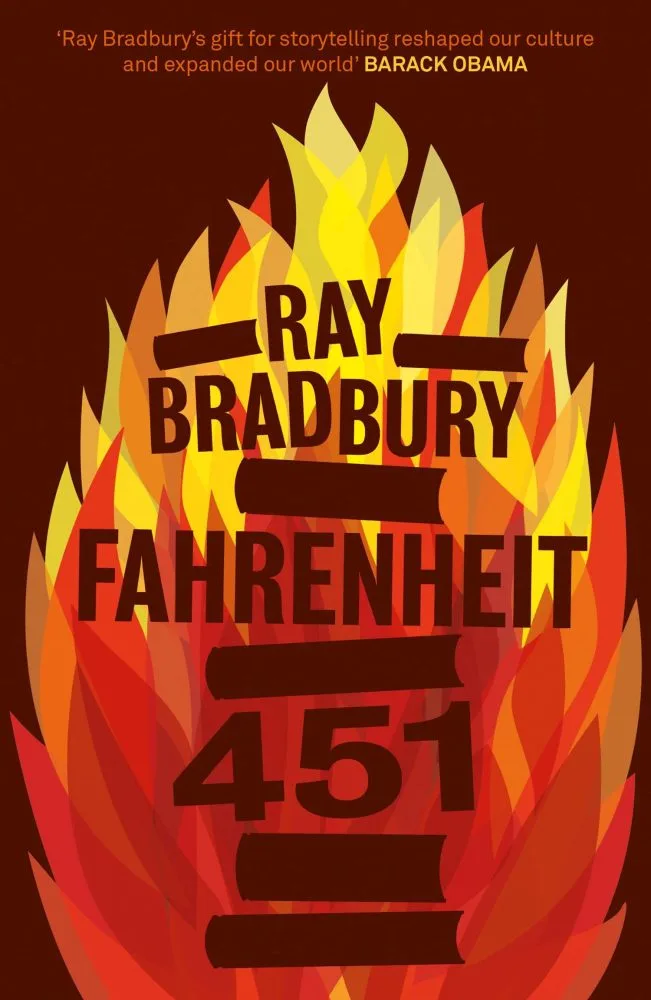 Like 1984 and The Handmaid's Tale, Ray Bradbury's Fahrenheit 451 is a dystopian tale that serves as a warning against the refusal and destruction of knowledge and stories.
In a version of the USA where all books have been banned, we follow a fireman — someone who burns all remaining traces of literature — as he becomes disenchanted with his work.
After giving into temptation and taking a book from a home full of books which he has been ordered to burn, protagonist Guy Montag eventually switches allegiances and vows to preserve the written word and the knowledge it contains.
Inspired by the ways in which fascist regimes burn books, remove academics from positions of authority, and limit the spread of knowledge and information, Fahrenheit 451 carries a powerful and timeless message of warning.
One of the most important American novels ever written, Ray Btadbury's dystopian masterpiece stands shoulder-to-shoulder with the other great dystopian literary fiction books.
Buy a copy of Fahrenheit 451 here!
Of Mice and Men by John Steinbeck
John Steinbeck was one of the great American writers, and his short masterpiece Of Mice and Men remains a flawless literary novel about the curse of the "American Dream".
Of Mice and Men follows two men — the sharp and savvy George, and the simple giant Lenny — who have been moving from farm to farm looking for work.
George wishes to free himself from the cycle of labour by saving enough money to eventually build a self-sustaining home and plot of land to call his own.
However, this is the dream of countless men, and capitalism's methods of entrapment guarantee that breaking from this cycle is almost impossible for most men.
But George is different; he has Lenny by his side to help him make more money and work harder than most men ever could.
Of Mice and Men is an American tragedy; a savvy literary novel that keenly exposes the lies of the American Dream, and of the cycles of Western capitalism.
A true American masterpiece of literary fiction that works to expose the obvious lies and flaws within the modern capitalist system.
Buy a copy of Of Mice and Men here!
Convenience Store Woman by Sayaka Murata
Translated from the Japanese by Ginny Tapley Takemori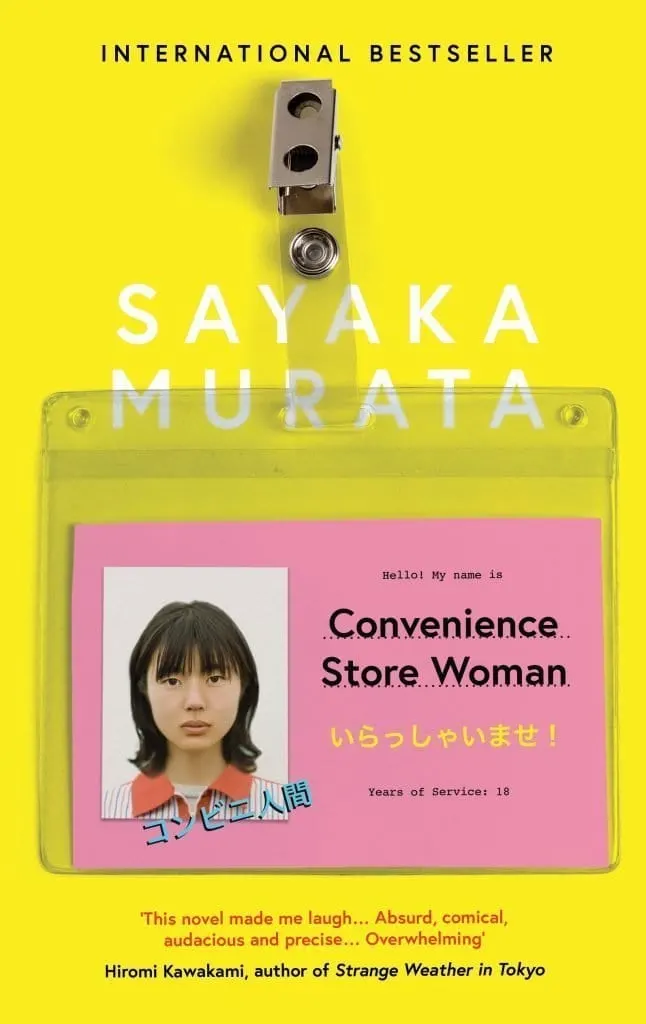 Keiko Furukura is thirty-six and has worked part-time in the same convenience store for eighteen years.
She has seen eight managers — whom she refers to only by their numbers — and more co-workers than she could ever count.
She is entirely content with her life, and has never asked for anything more; not a better job, more money, nor even a partner to share her life with.
She is a cog in the convenience store machine, as much a part of the furniture as the fluorescent bulbs and door jingles.
As a result, this cog has never managed to fit the greater machine we call 'modern life'.
As Keiko is told in the novel, society is all about following a set path: part-time work leads to a career. Relationships lead to marriage and children and a mortgage.
But what happens if you're content with what you have? No partner, no friends, no career path. Keiko is comfortable and happy, and that confuses everyone around her.
Convenience Store Woman is a novel of rebellion, starring a character who isn't trying to rebel at all; only to live her life in peace and simplicity.
A thought-provoking literary novel about the invisible rules of society that we all become trapped by, and what rebellion might look like.
Sayaka Murata is a Japanese writer of revelatory fiction that frightens and challenges; a true visionary of literary fiction.
Buy a copy of Convenience Store Woman here!
Foster by Claire Keegan
Quietly beautiful and poignant; tragic yet hopeful. Foster is a small, perfectly-contained work of literary mastery from beloved Irish author Claire Keegan.
This novella, set in the early 1980s, is told from the perspective of a young girl who has been taken by her father to stay with a married couple for the summer while her mother gives birth.
At first, our girl feels like an outsider and is nervous of what is expected of her. But over time, she learns to see home as something warmer, welcoming. A place of food and care and comfort.
The couple — the Kinsellas — treat her with so much love and attention. They clothe her and take her into town; they take her to mass and they talk with her, laugh with her.
She comes to see this place and these people as home, but there is something unspoken that lies under the surface. Something she will eventually discover and have to understand.
Foster is crafted with such care and composition, where every word carries weight and means something. Keegan is a sculptor of language and story, and that shines so clearly here in Foster. One of the great literary fiction books.
Small Things Like These by Claire Keegan
Small Things Like These is a tiny miracle. A beautiful piece of literary fiction bound so tight, packed with many simple truths — some painful — that it is fit to burst.
At its heart, this is a novel about the everyday acts of goodness performed by honest people versus the twisted, monstrous, ironically sinful behaviour of organised religion.
The sins of the church are only made worse by the collective silence of a complicit community who turn their noses up to beggars as they march themselves to Mass.
It's the run up to Christmas, 1985, and our protagonist is Bill Furlong, a simple man with a wife and five daughters. Bill spends these days delivering coal and wood to local homes and buying presents for his girls with his wife.
As this short novel progresses, we learn about Bill's childhood; about how his mother had him young, how she claimed not to know who his father was, and how they were both saved by the kindly woman for whom Bill's mother worked.
We spend a satisfying chunk of the novel in Bill's childhood memories, while also learning about his work, his family, and his community.
In these days leading up to Christmas, Bill begins to butt heads with the church. He finds the courage of kindness to stand up to their lies and their sins, in spite of the collective silence of his small community.
Small Things Like These is a powerful novel in a small package; a novel that shows how kindness is instinctive and infectious, and is not taught by the church.
Buy a copy of Small Things Like These here!
Penance by Eliza Clark
Penance is a remarkable subversion of the thriller; a meta-fiction presented as a piece of true crime nonfiction written by a man named Alec Z. Carelli.
Carelli is a journalist-turned-crime writer, and after being embroiled in controversy, suffering the loss of his daughter to suicide, and his previous two books flopping, he decides to write about a tragic, infamous case of child murder.
That murder took place on the night of the 2016 Brexit referendum, in the fictional seaside town of Crow-on-Sea in North Yorkshire.
Three teenage girls, who all attended the same high school, tortured their classmate — Joan Wilson — inside a beach chalet, before dousing her in petrol and setting her alight.
Penance is fiction presented as investigative journalism, written in a mostly epistolary style: a collection of interviews, accounts, transcripts, and blog and social media posts.
The novel opens with a detailed account of the evening of the murder, before then spending the rest of its time telling the stories of the three murderers.
Penance is a remarkable piece of crime fiction. A book that brilliantly captures the myriad experiences of British teenagers, both at home and at school.
It explores the effects that pop culture has on us, that the Internet has on us; the often dizzying divide between our online and offline worlds and experiences.
It also cynically investigates the concept of true crime writing and the effects that it has, both on narratives and broader culture and, more specifically, on the lives of those involved.
Penance is a novel like no other; its epistolary style and savvy examination of the effects of true crime make it one of the most unique and impressive literary fiction books of recent years.
Normal People by Sally Rooney
Irish author Sally Rooney's second novel, Normal People, became an overnight literary sensation upon its publication.
Called a modern day Jane Austen by some readers and critics, Rooney is a writer exploring the ebb and flow of modern-day relationships within the context of capitalism and class.
Normal People follows two teenagers, Connell and Marianne, who develop a fraught kind of romance over the course of the novel.
While at school, Connell is popular and admired, and Marianne is meek and unassuming, outside of school Connell is a working class lad and Marianne comes from privilege.
Both are well-read and intelligent, and end up attending university together, where they shift and change and struggle in different ways.
Normal People is a literary romance novel about class divides, social struggles, and the rapid ways in which we grow, learn, and change as individuals and within our relationships.
Buy a copy of Normal People here!
Second Place by Rachel Cusk
Rachel Cusk's Second Place is a stunning literary exploration of one woman's place in her own world, reminiscent of the style and tone of Virginia Woolf.
Our protagonist, M, once fell in love with the paintings of a man known only as L. Years later, M lives with her husband Tony on a remote and marshy patch of English coastland.
Now that their daughter is at university in Germany, and they have a "second place" on their land where guests can stay, M and Tony invite this great painter to stay with them and paint the local landscape.
M second-guesses her life, comes to see herself as something else. Or rather, she examines herself closely for the first time and doesn't love what she sees.
For much of the novel, we come to know M through her opinions of others, through her examination of the world around her; but we learn almost nothing about M herself.
Second Place has us considering what a person is made up of; how we define ourselves, fit into the world, find our place in it, take up space in it, especially as women.
Second Place is one of the more subtly feminist literary novels you're likely to read, but it is all the more impactful and beautiful for that subtlety.
Buy a copy of Second Place here!
Violets by Kyung-sook Shin
Translated from the Korean by Anton Hur
Kyung-sook Shin is one of South Korea's most beloved and revered authors, and Violets is a subtle work of feminist literary fiction.
This novel is a story about female friendships in the modern day, and about the insidious, quiet, eerie, near-invisible ways in which men subtly abuse women on a daily basis.
Violets begins with its protagonist, San, as a young girl in 1970.
San was born and raised in a small rural village and, growing up, was a lonely social outsider.
In the book's first chapter, San shares a moment of tender intimacy with her best friend. For San, this is an awakening. For her friend, it is frightening and wrong.
As an adult in Seoul, San takes a job as a florist. There she develops a sweet friendship with her coworker, who soon moves in with her. But San also learns about the power and violence of men.
She comes to see how men violate the spaces and bodies of women on a daily basis, in a way that seems almost invisible.
With their voices and motions and posture, men invade women's worlds without a thought.
Violets is a smart feminist literary novel that has the power to reshape how we all see the social dynamics at play between men and women.
The physical and verbal weapons softly used by men to scare, suppress, and intimidate the women in their lives.
Violets is a piece of literary fiction that leaves a mark, but also provides readers with a tender and beautiful narrative.
Slaughterhouse-Five by Kurt Vonnegut
Kurt Vonnegut was a genius of postmodern 20th century literature, and his experiences as a World War II veteran and survivor inspired his 1969 magnum opus, Slaughterhouse-Five.
The novel tells the story of Billy Pilgrim, who saw the same traumas of war that Vonnegut saw, but was also abducted by aliens and put in a zoo on the planet Tralfamadore.
Slaughterhouse-Five is an anti-war literary science fiction novel that utilises absurdism, time travel, and alien abduction to make its point.
It is a deeply moral and philosophical literary novel, detailing the effects of war on the human psyche. It asks big questions related to purpose, life, and death.
There is nothing quite like Slaughterhouse-Five, one of the great anti-war novels and a true masterpiece of American literary fiction.
Buy a copy of Slaughterhouse-Five here!
Flowers for Algernon by Daniel Keyes
Flowers for Algernon is a perfect example of how literary themes and form can be used within the context of science fiction, blending the two splendidly.
The novel for which Daniel Keyes is best remembered is a true masterpiece of science fiction, using the genre to explore themes of value, intelligence, and human rights.
Our protagonist, Charlie, is an "intellectually disabled" man in his thirties who works in a bakery. Charlie is soon made a test subject for intellectual development.
The first test subject was the titular Algernon, a mouse who underwent experimental surgery with impressive results, and Charlie will be the first human test subject.
As the novel — written in an epistolary style as Charlie's diary — progresses, we see his intelligence grow, and with it his observations, his relationships, and his vocabulary.
Charlie's development from a man of lower-than-average intelligence to one of genius status leads us to question the ways in which we treat one another based on our intelligence.
This is a sci-fi novel with valuable themes to consider, and the ways in which Keyes explores those themes also tug viciously at the reader's heartstrings.
A remarkable masterpiece of the genre, Flowers for Algernon is one of the best sci-fi novels ever written, and likewise one of the greatest literary fiction books of all time.
Buy a copy of Flowers for Algernon here!
What I'd Rather Not Think About by Jente Posthuma
Translated by Sarah Timmer Harvey
What I'd Rather Not Think About is a beautiful but harsh and difficult piece of literary fiction from an incredible Dutch author, told from the perspective of one half of a pair of twins.
Our nameless narrator was born 45 minutes after her twin brother, and the two of them have been inseparable ever since. Growing up as best friends, they both moved to Amsterdam when they turned eighteen.
After her brother came out as gay, the twins remained close, sharing dinners with partners and living close to each other.
They had dreams of moving to New York before they hit thirty, which never materialised, and when they were thirty-five, our narrator's brother took his own life.
This Dutch literary novel, presented as a series of tiny vignettes, digs into a life shared, and considers how a life can be lived when it feels as though half of you has died.
Told out of order, as a collection of thoughts and memories, and with a minimalistic form and style, this is a raw literary novel that confronts death without apology.
At turns warming, funny, and heartbreaking, What I'd Rather Not Think About takes us on a journey across the emotional spectrum as we are faced with death, loss, separation, and isolation.
Buy a copy of What I'd Rather Not Think About here!
Bellies by Nicola Dinan
Bellies, the debut novel from London-based transgender author Nicola Dinan is at once a story of love and an inversion of love, presenting readers with a complex tale of evolving queer relationships in the modern day.
When the novel begins, Ming and Tom are two boys at university together. Tom is newly out, and Ming has dreams of being a playwright.
They hook up and soon fall in love, spending the rest of their uni years growing ever closer.
But when they start living together after graduation, Ming begins to change in ways that scare and confuse Tom.
These changes build and create a harsh tension, until Ming at last comes out as a trans woman, and from here the love between them will be tested.
Told from both characters' perspectives, Bellies is an intimate tale of growth, self-discovery, and understanding.
Feelings of confusion, betrayal, and hurt must be unpacked and confronted.
This is a novel led by emotion, as these characters grow into themselves, face themselves, and find the strength to better understand each other.
Tender and raw, Bellies speaks to the heart of modern queer culture and queer romances. A necessary piece of transgender literature by an amazing, fresh new trans author.
Much like Sally Rooney's Normal People, Bellies demonstrates how contemporary culture and queerness have pushed literary fiction to grow, seamlessly blending affecting themes with an emotional tale of love, friendship, and self-discovery.
No Longer Human by Osamu Dazai
Translated from the Japanese by Donald Keene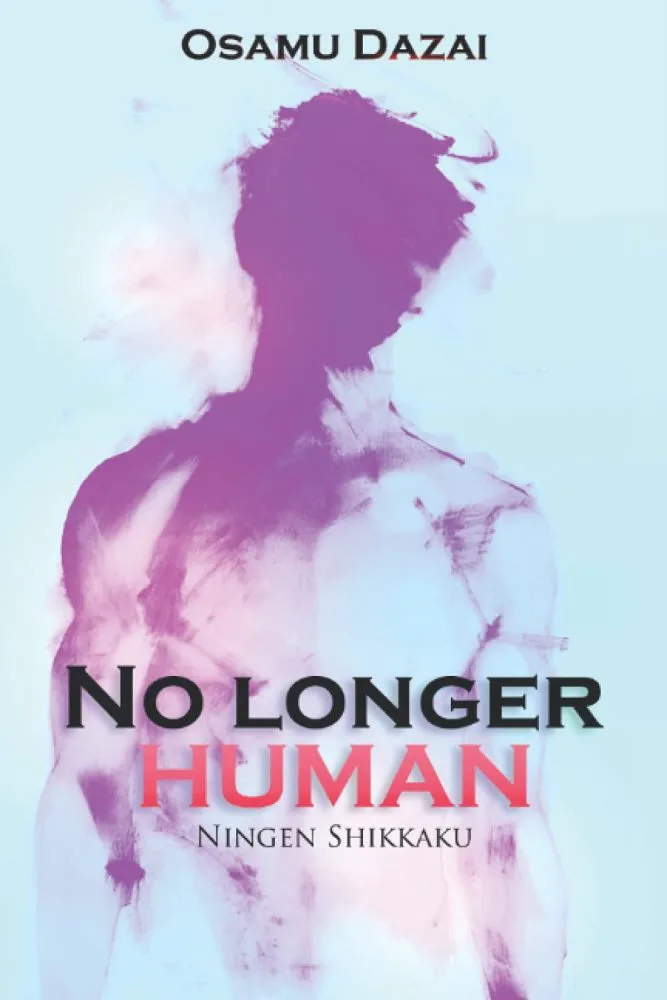 Inspired by the author's own life events, relationships, and his unique way of seeing the world around him, No Longer Human is a heartbreaking masterpiece of Japanese fiction.
Our protagonist, a stand-in for Dazai himself, sees ordinary society as something impossible to navigate.
He paints horrifying pictures, eventually turns to drink, and becomes entirely self-destructive and abusive once he reaches adulthood.
This is a novel about a desperately sad person, ill equipped for even surviving daily life. He doesn't understand people and people don't understand him.
He is selfish, gross, and unlikeable. But at his core, he is desperately sad and doomed to die.
No Longer Human is a meditation on life and death which begs the question: if we cannot fit in, are we doomed to die? A true literary fiction masterpiece.
Buy a copy of No Longer Human here!
In Ascension by Martin MacInnes
In Ascension is a literary sci-fi masterpiece that has the potential to change the way you think and feel about the world around you, about what we are, where we came from, and where we might go.
In the novel's first part, Leigh, a Dutch biologist, joins an expedition to the north Atlantic ocean, to explore a deep sea vent that might house lifeforms we've never glimpsed before.
The life in this undersea vent, untouched for billions of years, has the potential to behave like a time capsule, taking us back to the earliest forms of life on this planet.
What Leigh discovers in the vent takes her to the Mojave Desert, to a job working with a NASA-like space agency that is using a newly-discovered form of fuel to send people to the furthest reaches of our solar system and beyond.
The questions that In Ascension poses, and the incredible discoveries made, ask the reader to deeply consider that old cliche: we are all made of star stuff.
In Ascension is a modern sci-fi novel that takes us from the most inaccessible parts of the deepest darkest ocean to the furthest point in our solar system.
And, as we explore these places old and new, big and small, we ask ourselves what we are, where we came from, where we will go, and how it is ultimately all the same. We are all star stuff.
Buy a copy of In Ascension here!
Babel by R.F. Kuang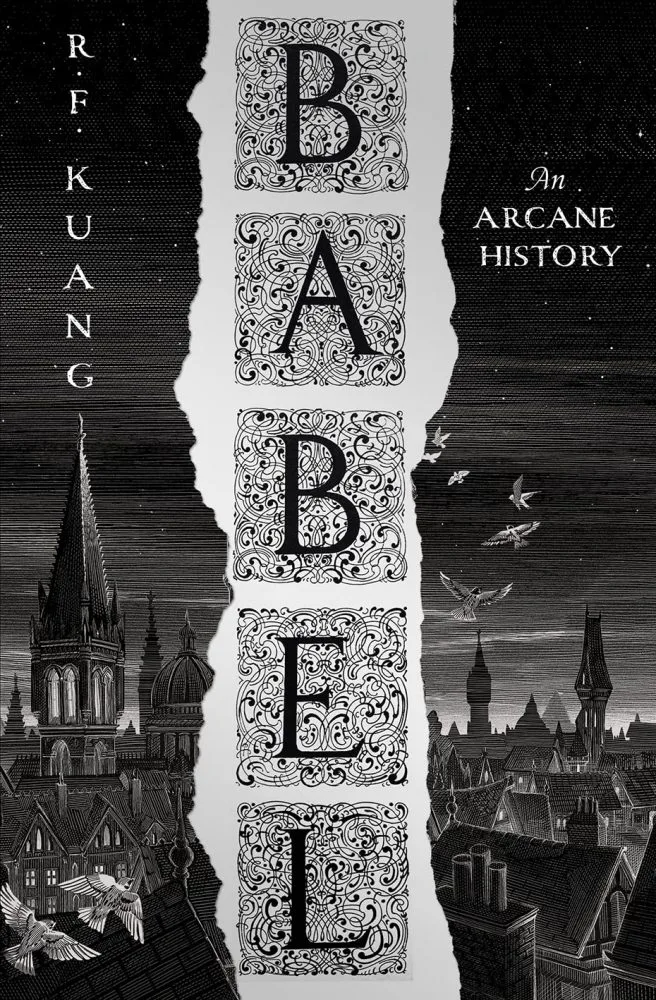 R.F. Kuang's Babel is a dense piece of historical fiction, an urban fantasy novel, and one of the best dark academia books you'll ever read.
A perfect example of how literary fiction and genre fiction can not only co-exist but also go hand-in-hand in both form and function.
Set in an alternative Oxford of 1836, Babel follows a boy named Robin who was born and raised in Guangdong, China.
When disease leaves Robin without a family, a rich and educated British man sweeps him away to London, educates and raises him, and sends him off to Oxford.
There, he studies translation within the walls of Oxford's tallest building, Babel.
Babel is the beating heart of not only Oxford University, but the entire British empire, the place where precious silver bars are infused with magic, created through the study and manipulation of language.
Robin's life at Oxford is made more complicated by the illegal actions of a radical group who aim to disrupt and dismantle the British Empire's silver industry from the inside.
As he learns more about the Empire's international crimes and evils, Robin becomes interested and works with Hermes as their inside man, helping them take small jabs at Babel and its silver-smithing industry.
Babel is an anti-imperialist novel about the ways in which the spread of one nation's economic and cultural power has laid waste to the rest of the world.
It is not subtle; it is undeniably angry, and that anger is justified and brilliantly well-expressed in this incredible piece of literary fiction that blends multiple genres together masterfully.
Diary of a Void by Emi Yagi
Translated from the Japanese by David Boyd & Lucy North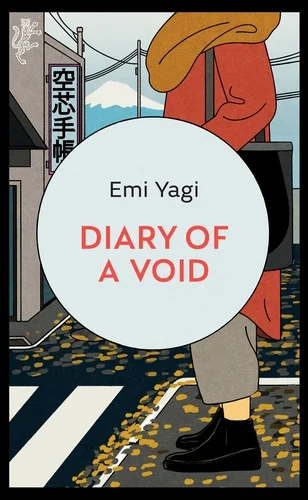 Diary of a Void is a biting, sarcastic, witty, and dark literary novel about the ways in which society's treatment of women depends on their situation and what gives them value.
Our protagonist, Shibata, is a twenty-something office worker who, by virtue of being the only woman in her office, is treated like a dog's body who must fetch coffee for the men.
Driven to breaking point, she one day lies and says she can't do this anymore because she's pregnant (which she isn't).
Committed to this new lie, Shibata starts noticing her life improve. Men treat her with more kindness; she is given permission to gain weight and look after herself.
In reality, nobody wants her to look after herself, but rather the baby. This novel reminds us that society sees cis women as vessels for carrying the future, rather than part of the present.
A bleak and angry, but sometimes funny feminist piece of literary fiction from Japan.
Buy a copy of Diary of a Void here!
Tomorrow, and Tomorrow, and Tomorrow by Gabrielle Zevin
This is a literary novel for the digital age; a novel about how people live and work and love now, in a world of entertainment and capitalism.
Taking place through the boom of the video games industry in the 1990s, Tomorrow, and Tomorrow, and Tomorrow follows two friends-turned-colleagues, Sam and Sadie.
They first met in an LA hospital as kids, bonded over video games, fell out, and later reunited in Boston. One is at MIT, the other at Harvard.
And the novel tracks their lives as they begin to design and develop video games together, first as budding indie creators, and later as successful owners of their own company.
This is a commercial and literary novel about the complexities of our relationships, and about the waves that life moves through.
The murkiness of love, sex, work, and friendship, and how these different kinds of relationships evolve, break down, and build back up again.
Tomorrow, and Tomorrow, and Tomorrow is a wonderful piece of contemporary literary fiction that reflects how our lives and our loves behave in the modern day.
Buy a copy of Tomorrow, and Tomorrow, and Tomorrow here!
Magma by Thora Hjörleifsdóttir
Translated from the Icelandic by Meg Matich
Magma is the debut novel by Icelandic poet Thora Hjörleifsdóttir: a 200-page feminist literary novel written in small vignettes which record the life of a young woman named Lilja.
Lilja has entered into a new relationship with a quietly toxic and emotionally manipulative man who remains unnamed, and who becomes something of a gothic monster as the book progresses.
Her partner represents not only the toxic and gaslighting men of the world, but all toxic friends and partners that we have suffered with throughout our lives, regardless of gender or sexuality.
Each tiny chapter of Magma jumps forward a little, recording a new moment or stage in their relationship, as Lilja becomes unable to leave, feeling strangely attached to him and convinced that she is in love.
All the while, he controls her, gaslights her, and builds a shell of paranoia around her until she feels cocooned, trapped, lost, and dependent. It's dark, difficult, and too familiar for many of us.
Magma is a mesmerising work of feminist literary fiction that warns us all against the power and tactics used by toxic people to remove our autonomy and grind us down.
Mrs. S by K. Patrick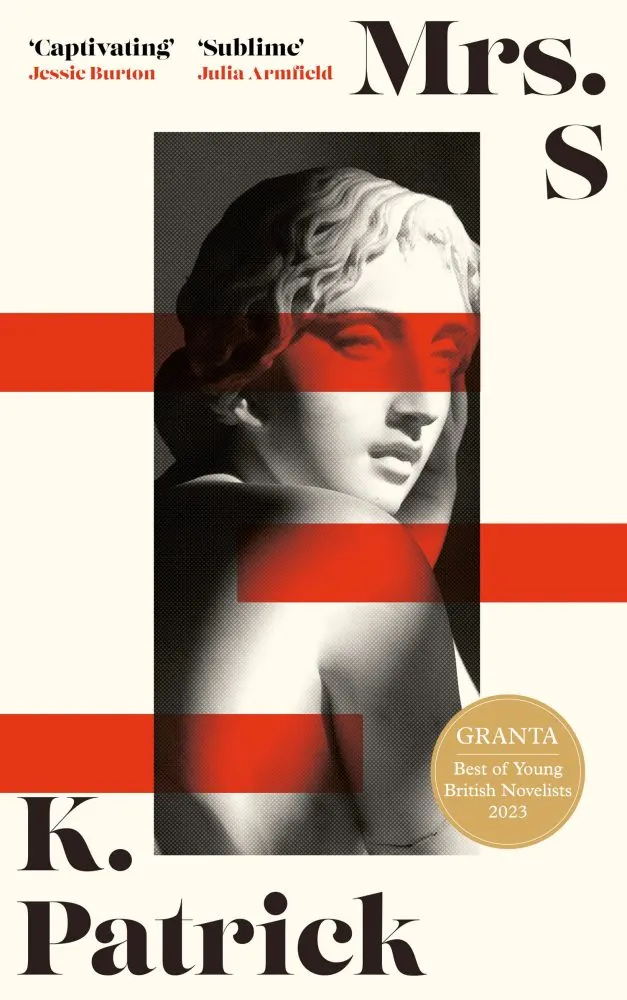 Set in an old-fashioned boarding school, Mrs. S tells the story of a nameless Australian who has moved to England for work. There, she meets the headmaster's wife, the titular Mrs. S, and begins a journey of growing obsession.
Our protagonist is unsure of herself. She wears a binder and enjoys being seen as masculine, but she doesn't have the language to express how she feels or what she wants for herself.
She identifies as a lesbian and begins to see Mrs. S as more than an object of obsession — perhaps this beautiful, charming woman might be able to guide our protagonist to her true self, to unlock something in her.
Mrs. S has a very specific and rare style of presentation: run-on sentences and paragraphs that don't differentiate between narration and dialogue.
Experimental form and style like what we see in this novel is part-and-parcel of literary fiction, as is a lack of character names, but these elements don't work for all readers.
Characters are named for their jobs and no proper nouns are used. The all-female school's student body is described as a faceless mass which K. Patrick simply refers to as The Girls.
This makes the characters and setting feel as though they are floating in a vacuum, outside of time and space.
This is a nowhere place in which our protagonist is trapped, trying to understand herself and what she wants.
Her obsession with Mrs. S grows. She is lustful, jealous, curious, and eager to know this woman better, despite not knowing herself at all. Mrs. S is an answer, a distraction, a muse, so many things to her.
There are few literary fiction books as captivating, intimate, claustrophobic, and sensual as Mrs. S; a true modern masterpiece of queer fiction.
Finger Bone by Hiroki Takahashi
Translated from the Japanese by Takami Nieda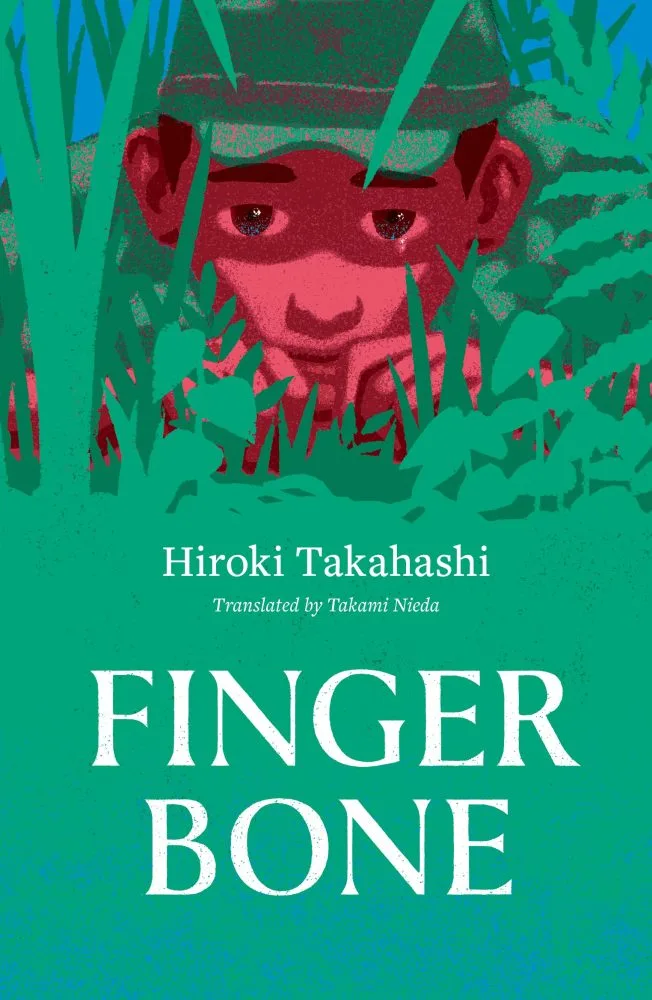 Finger Bone is one of those rare novels that transcends its genre; a masterpiece of Japanese war fiction that encourages us to wrestle with that age-old question: where is the good in warfare?
It's 1942, and our nameless protagonist is a young, Japanese soldier in Papua New Guinea. As this short novel progresses, we watch him make and lose friends, connect with frightened locals, and shrug off injury and illness.
Taking place half in a field hospital and half in the thick of the jungle, Finger Bone is beautifully, harshly reminiscent of the poems of Wilfred Owen.
A raw tale about the darkest, bleakest aspects of warfare.
This is about innocent men suffering fatal wounds, struggling to overcome malaria, forging bonds, and watching those bonds get severed without warning.
At no point are politics discussed in real detail, and that's what makes us ponder the grand purpose of war.
All we see here are men suffering, and trying to keep their spirits high, as well as those of their friends and comrades.
Few war novels have such a raw, powerful, painful effect on the reader as Finger Bone does, and it does so in such a short space of time. Read it in one sitting, and it'll change you forever.