Gothic fiction is a genre with an incredible legacy, but it's also one that is seeing an exciting modern revival.
Since its beginnings in the late 18th Century, the gothic genre has grown and changed, having a hand in the creations of horror and science fiction.
As such, gothic novels are at once broad in their scope and themes, and also rigid in their tone and atmosphere.
Gothic novels are bleak, dark things; stories of terror and paranoia. They are exciting, absurd, sublime works of art, and we love them.
If you are a fan of modern gothic novels who wants to return to the genre's roots, or a fan of the classics who wants to see what's out there, you'll find it all here.
Classic Gothic Novels
When we talk about gothic novels, there are many classics that spring to mind — from the 18th, 19th, and 20th centuries, and you'll find them all here.
These are your must-read classic gothic novels.
The Castle of Otranto by Horace Walpole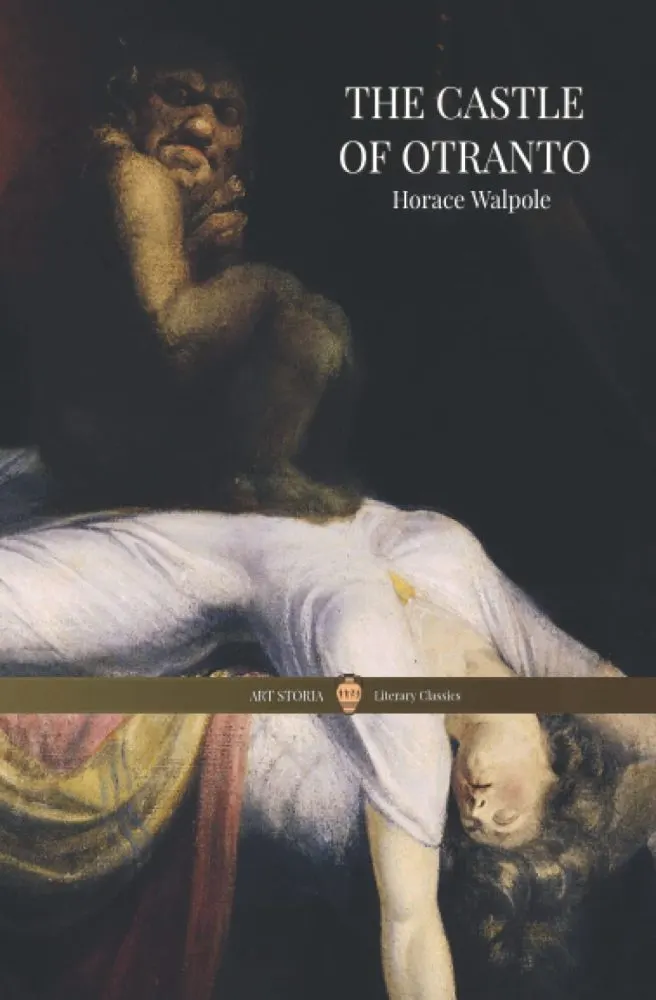 Horace Walpole was a wonderfully eccentric man. For example, he converted two London cottages into his own gothic castle.
A frequent visitor to Walpole's Strawberry Hill House was the poet Thomas Grey, who wrote a now-iconic poem after Walpole's cat drowned in a fishbowl.
And it was in this house that Walpole had the dream which inspired The Castle of Otranto, which most consider to be the very first gothic novel, published in 1764.
The novel's story centres around Princess Isabella, whose young betrothed is suddenly crushed by a giant knight's helmet, which inexplicably falls from the sky.
She must then escape before Manfred, her fiancé's father and lord of the castle, divorces his current wife and forces Isabella to marry him instead.
It's a wildly strange novel; surreal and camp and absurd. A fantastic read for anyone curious to find and explore so many of the foundations of the gothic genre.
Frankenstein by Mary Shelley
Where to even begin with Frankenstein? It's tough for this writer to be calm when writing about her favourite novel of all time.
Written by the teenage Mary Shelley, after falling in love with the renowned poet Percy Shelley and fleeing with him and Lord Byron to Switzerland, Frankenstein is a masterpiece.
The story behind Frankenstein is a dark affair. Shelley herself gave birth to a child who died shortly after, and her new husband was off galavanting with other women.
This inspired one of the novel's main themes: parental responsibility and the abandonment of our children (or creations).
Frankenstein is considered to be not only one of the greatest gothic novels ever written, but also the very first science fiction novel.
The teenage Mary Shelley, daughter of history's most renowned feminist, defined both the gothic and sci-fi genres in one fell swoop. A true genius.
As for the novel itself, Frankenstein tells the story of a young budding scientist who becomes obsessed with conquering death after losing his mother.
And so the arrogant and naive Frankenstein pieces together a new being from dead flesh and body parts, reanimates it successfully, regrets it immediately, and flees.
The creature himself is left to wander the Earth, learn on his own, and develop an overwhelming sense of revenge against the father who abandoned him.
Terrifying and exciting, written with a poetic flair, Frankenstein is the very best of classic gothic novels and, in my opinion, the best novel ever written.
The Black Spider by Jeremias Gotthelf
Translated from the German by Susan Bernofsky
Originally published in 1842, The Black Spider is the most celebrated work of Swiss author Jeremias Gotthelf. A 100-page gothic novella with bleak, dark religious themes.
Like many other gothic works of its time, The Black Spider begins with a framing device: a community in an idyllic Swiss valley are celebrating the baptism of a newborn babe.
During the celebrations, an elderly man — who has lived in the same house in the valley all his life — is caught staring ominously at a particularly old and blackened wooden post in his home.
Encouraged by the revellers around him to tell the story of the house, he gives in and begins the story proper: a tale set in the valley's medieval period. A tale of an evil lord, his knights, and the peasants who suffer under him.
The lord's serfs have been forced to build the lord's castle, while their own crops suffer. And just when they think they are free to till their own soil, he gives them one last task: plant a courtyard of trees.
The peasants are then tempted by the aid of a mysterious hunter, dressed all in green, who offers to help them in exchange for the valley's next newborn child — a child which must not have been baptised.
From here, The Black Spider goes to some wild, strange, and frightening places. It's easy to see how this novella might have inspired many of the great horror writers that appear further down this list.
The Black Spider, one of the best gothic novels of its time, is a dark and twisted tale with a clear message from the author: be a good God-fearing Christian, or else.
Buy a copy of The Black Spider here!
Dracula by Bram Stoker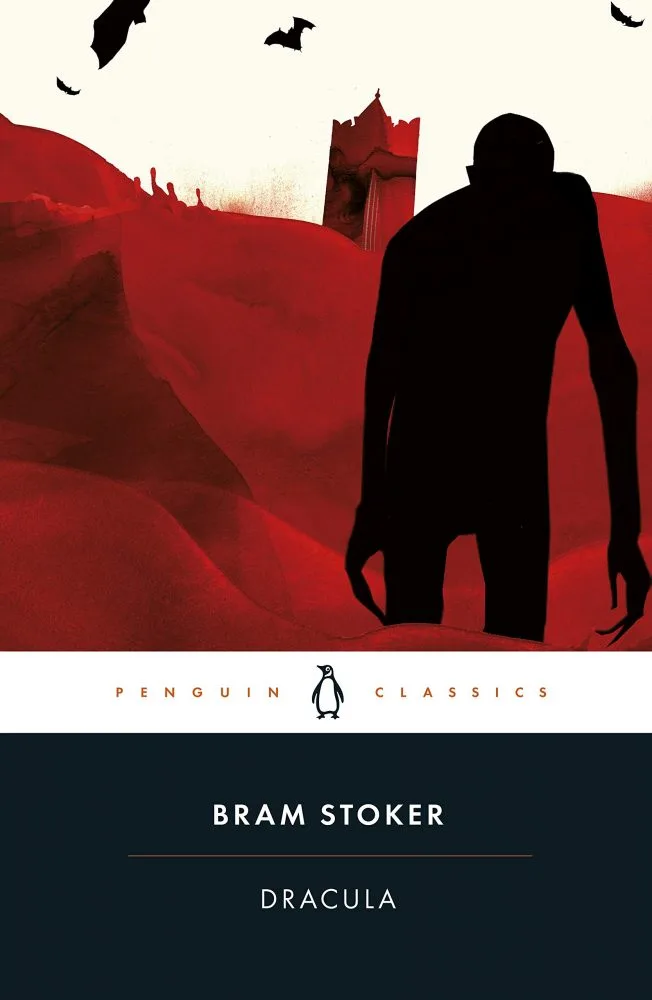 Bram Stoker's Dracula is another unmissable classic in the canon of gothic novels. A legendary vampire novel dripping with blood and atmosphere.
An epistolary gothic novel soaked in dread and shrouded by fear and anxiety, Dracula is a supernatural gothic novel through and through.
This is the novel that firmly established the rules of vampire lore in popular culture, even down to their aesthetics and behaviour.
It's not often that a single literary work has such a profound impact, and not only on the genres of gothic fiction, horror, and vampire stories, but also on contemporary fiction and epistolary novels in general.
Beyond all of that, Dracula remains an excellent novel. Meaty, dynamic, packed with lust and fear and rage. It's an exciting gothic read from beginning to end.
As for its themes, Dracula explores the concept of "othering": fear of the outsider, of the stranger, of those who are different.
It presents a commentary on modernity vs tradition, and the religious versus the blasphemous and the unnatural.
These are powerful and universal themes that remain as relevant today as they always have been.
Side note: If you'd like to learn more about the origins of Dracula (Vlad the Impaler), I took a trip to Transylvania, including the legendary Bran Castle, and you can read all about it here.
Wuthering Heights by Emily Brontë
Emily Brontë was one of three sisters who all became legendary novelists of the romantic and gothic genres, and Wuthering Heights was her only published work.
But one is all you need when it's Wuthering Heights, one of the finest gothic novels ever written.
Often considered a romantic love story, Wuthering Heights has a knack for upsetting people when they finally read it and find that every character is repulsive.
This is a gothic tragedy in the guise of a romantic story, telling the tale of the cursed love between the young Cathy and her enigmatic adopted brother Heathcliff.
Heathcliff, a street urchin, was taken in by Cathy's kind father. After his death, Cathy's brother Hindley turns Heathcliff into the house's dog's body.
But Cathy and Heathcliff gradually fall in love as they grow up together, but fate and happenstance keep them apart.
One day, Heathcliff flees to make his fortune, and returns some years later having succeeded.
Death and disaster follow, and the world that Heathcliff now controls is a cruel and lonely one on the isolated Yorkshire moors.
Wuthering Heights is a bleak and gloomy affair, explosive and powerful and heartbreaking. One of the most hard-hitting gothic novels ever written.
The Strange Case of Dr Jekyll and Mr Hyde by Robert Louis Stephenson
This little gothic novella was penned by Scottish author Robert Louis Stephenson, who is perhaps best known for his children's book Treasure Island.
Published in 1886, decades after the likes of Frankenstein and Wuthering Heights, Strange Case of Dr Jekyll and Mr Hyde is a short but powerful and impactful gothic story.
You'd be hard-pressed to find someone who doesn't know the basic premise of this story: a scientist who drinks a potion to turn himself into an angry, monstrous thing.
Having inspired countless subsequent stories and adaptations, most notably Marvel's The Incredible Hulk, this gothic novella has quite the legacy.
Despite its length, Strange Case of Dr Jekyll and Mr Hyde packs in a lot of characters and events, and is written with a poetic and dramatic flair which the genre all but demands.
The Picture of Dorian Gray by Oscar Wilde
Irish writer Oscar Wilde has an enormous legacy. A poet, playwright, novelist, and author of fairy tales, he has a spectacular library of works to enjoy.
Having also been openly gay at a time when such a thing was considered debauched and hideous, the man was so far beyond the world in which he was sadly trapped.
While he wrote many wonderful plays and poems, The Picture of Dorian Gray was Wilde's only novel.
This is another novel so well-known in popular culture that most of us know its premise: a man who doesn't age has a portrait of himself in the attic that ages on his behalf.
Outside of its powerful premise and the exciting moral decline of its titular protagonist, the beauty of this gothic novel lies in its writing.
Wilde was known for his incredible gift for playfully manipulating the English language. His ways of phrasing even simple things were — and remain — unparalleled.
The Picture of Dorian Gray is a magical tale. You can open up any page, read a line, and be captivated by its poetic beauty.
A staggering achievement that doesn't waste a single word, feeling, or moment; The Picture of Dorian Gray is one of the greatest gothic novels of all time.
The Monk by Matthew Gregory Lewis
Having been published in the years between the release of The Castle of Otranto and Frankenstein, The Monk was one of the first gothic novels ever written.
A dark and horrifying story, especially for its time, The Monk features poison, witchcraft, abuse, and even a visit from the Devil himself.
Our protagonist is the famous monk Ambrosio, left at an abbey as a baby. Now aged thirty, Ambrosio is bitten by a snake while picking a rose for his lover Matilda.
Matilda sucks the poison from his wound and, after the two make love, she conducts a witchcraft ritual to cure herself of the poison she has ingested.
Murder, rape, ghostly visits, and demon summoning are all things that follow from this moment, making for a frightfully dramatic and powerful gothic novel.
The Fall of the House of Usher by Edgar Allan Poe
While most of the 18th and 19th centuries' great gothic writers were British and Irish, the genre's American writers also left an incredible legacy of their own.
The most famous of these was the poet and writer Edgar Allan Poe. Wonderfully macabre, Poe's gothic tales and poems are legendary and beloved, even today.
His most famous story, The Fall of the House of Usher, was published in 1839 and tells the story of a nameless narrator visiting the titular house, home to an old friend of his.
Roderick Usher and his twin sister Madeline are both deathly ill, and their house lies in ruins with an enormous crack running from its foundations to its roof.
After Madeline dies and is placed in the family tomb, Roderick and our protagonist begin to hear strange sounds and their paranoia grows.
A haunting story with a horrifying end, The Fall of the House of Usher has gone down in history as one of the best American gothic horror stories ever written, and rightly so.
The Turn of the Screw by Henry James
While far from being a legendary gothic writer in his own right, American-British author Henry James nevertheless wrote one of the most revered gothic ghost stories of all time.
While he is well-known for his literary works The Portrait of a Lady, Washington Square, and The Wings of the Dove, his short story The Turn of the Screw remains a gothic masterpiece.
This gothic story is set primarily in a country house called Bly (the story served as the inspiration for Mike Flanagan's The Haunting of Bly Manor).
Bly is the home of a rich man who has been charged with caring for his niece and nephew following the deaths of their parents.
The nephew, Miles, is sent to a boarding school which he is eventually expelled from, while the niece is left at Bly to be cared for by our governess protagonist.
After starting her job at Bly, the governess begins to see a pair of ghostly figures in the house, and learns that they may be the ghosts of two former employees.
The Turn of the Screw is a wonderfully enigmatic and alluring gothic ghost story for the ages; one of the most captivating short tales of horror ever written.
We Have Always Lived in the Castle by Shirley Jackson
Few American writers of the 20th century left as large a mark on their genre as gothic author Shirley Jackson.
Famously reclusive, Jackson wrote several beloved short stories and novels, the finest of which is her gothic masterpiece We Have Always Lived in the Castle.
An inversion of the tropes of the gothic in many clever ways, We Have Always Lived in the Castle follows the youngest sister of an isolated family at the edge of town.
Merricat lives with her sister and uncle; shunned by the townsfolk and hidden away in their big house, Merricat has set up superstitious tokens as wards around their property.
Her sister Constance never leaves the property, and their uncle Julian is confined to a wheelchair as he obsessively writes his memoirs.
The rest of the family died by arsenic poisoning, and now Merricat is the only one who ever leaves the house to go shopping, but she is not welcomed by the locals.
This is a masterpiece of tension and unease; a mesmerising gothic novel that drips with paranoia and upset.
Few gothic novels hit as hard, yet as subtly, as We Have Always Lived in the Castle.
Rebecca by Daphne du Maurier
Another legend of 20th century gothic literature was English author Daphne du Maurier, whose magnum opus Rebecca continues to inspire new writers to this day.
Her library of works also include the wonderful Jamaica Inn and the short story The Birds which inspired Hitchcock's classic horror movie of the same name.
The titular Rebecca is dead; this is the first tantalising bit of information about this gothic novel.
Our nameless protagonist is the second wife of Maxim de Winter, a wealthy Englishman who resides in the country estate of Manderley.
His first wife, Rebecca, died, and her memory haunts every corner of Manderley, as well as the thoughts and behaviours of the husband whom she was survived by.
Our protagonist feels constantly at odds with the dead Rebecca, having to live up to her legacy, especially as she is undermined by the hateful housekeeper, Mrs Danvers.
Few gothic novels have the power and the legacy of Rebecca, a true masterpiece of the gothic genre.
Contemporary Gothic Novels
In the 21st century, there has been a loud and exciting renaissance of gothic literature, with so many new gothic novels taking the genre in fresh, bold directions.
If you want to know what the state of gothic fiction is now, look no further than these stunning contemporary gothic novels.
Our Wives Under the Sea by Julia Armfield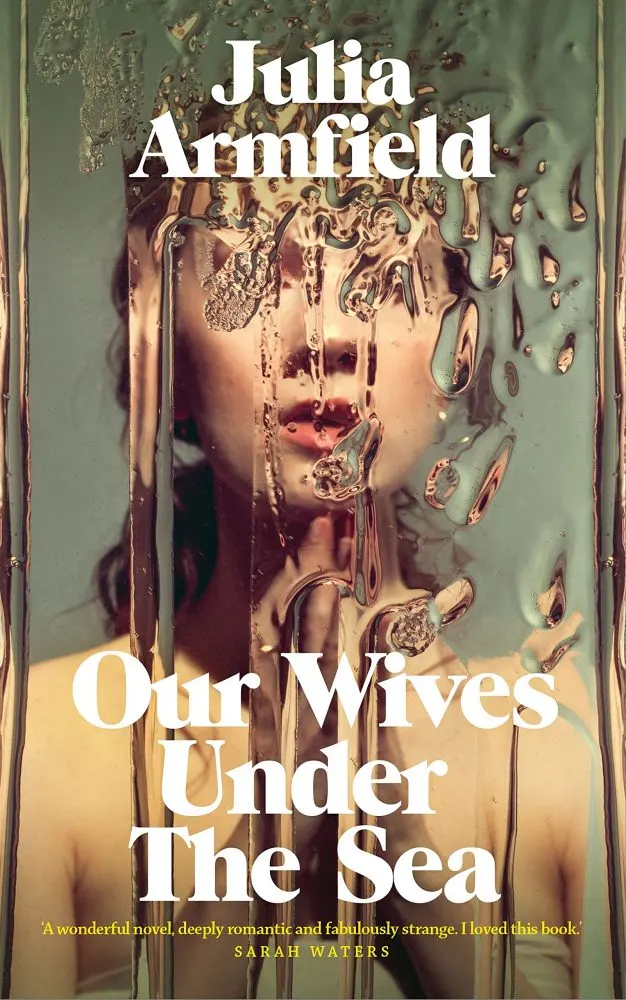 Our Wives Under the Sea — Julia Armfield's debut novel after the breakout success of her short story collection Salt Slow — is the perfect example of how the gothic is evolving.
Rather than leaning into historical fiction like many other contemporary gothic novels, Our Wives Under the Sea is set primarily in a small flat in the UK.
This is a dual narrative centred around a couple: Miri and Leah. Leah's story is set in the submarine she was stranded in at the bottom of the ocean for six months.
When Leah finally made it home, she was changed. Miri's story explores how her wife is no longer the person she once was. She is hollow, and behaving bizarrely.
We flash back to the early days of their relationship, and we see lovecraftian terror from Leah's perspective.
But in Miri's story, we are watching grief unfold itself in real time, as she learns to grieve her wife who is already lost.
Claustrophobic and oozing unease, this is a gothic novel unlike any other.
Orpheus Builds A Girl by Heather Parry
With her debut novel, Orpheus Builds A Girl, Heather Parry has immediately solidified herself as a punk and powerful voice in the world of gothic fiction.
Based on a true story, Orpheus Builds A Girl follows the lives of a German doctor who fled to Florida after World War II, and a Cuban family who did the same.
Our doctor, Wilhelm von Tore, has recorded his life story for us: a story which paints him as a romantic hero.
Fixing this false narrative is Gabriela, sister of the sick girl whom Von Tore took advantage of and defiled.
We flit back and forth between his narrative and hers, his psychopathic behaviour and her demands to set the record straight on this monstrous man.
Heavily reminiscent of Frankenstein, with a villainous protagonist that matches the legendary Victor Frankenstein in every way, this is a feminist gothic novel for the modern day.
A true masterpiece amongst gothic novels and one of the finest examples of the genre you'll ever read.
Watch: An interview with Heather Parry
The Whispering Muse by Laura Purcell
Laura Purcell has been writing excellent gothic horror novels for a while, but her fifth foray into the genre — The Whispering Muse — might possibly be her masterpiece.
Set in a West End theatre during the 19th century, The Whispering Muse follows a young woman named Jenny who has been hired as the dresser for the theatre's lead actress.
But Jenny has been hired under the condition that she keep a close eye on Lilith, whom the wife of the theatre's owner believes cannot be trusted.
As she gets closer to both the owner's wife and the actress, Jenny finds that her loyalties are torn.
Making things more difficult is the rumour that Lilith is in possession of a cursed item, and has made a deal with tragic muse Melpomene in order to see success in her career.
The Whispering Muse is a daring and dark novel, even amongst other great gothic novels. It plays with the reader and the characters in ways only a gothic novel can.
A House with Good Bones by T. Kingfisher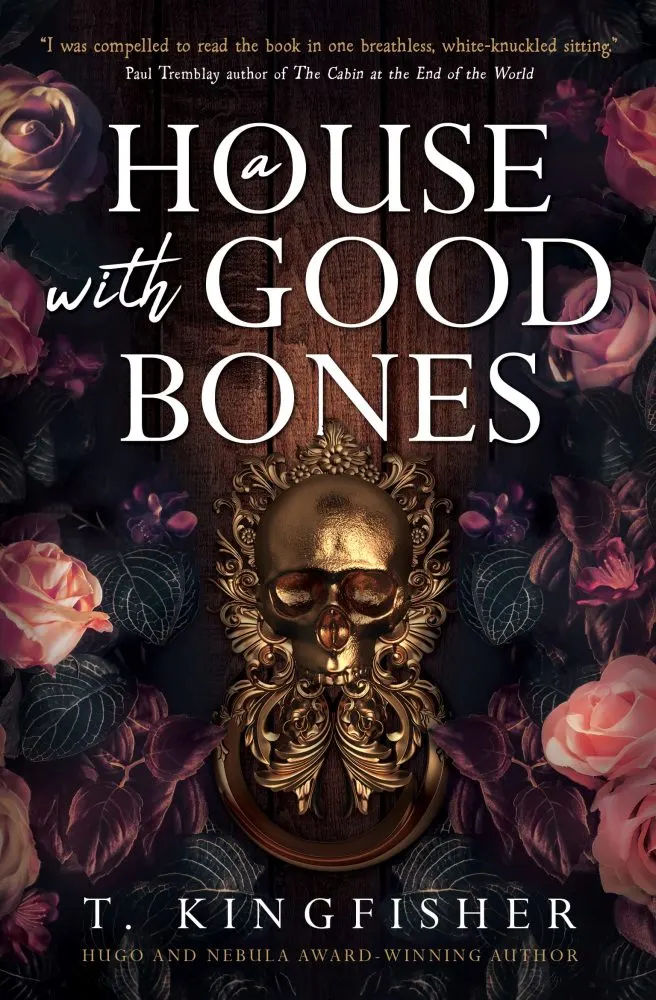 The gothic and horror genres have more than a close relationship; they often resemble two personalities sharing the same body. The best of one genre often has heavy elements of the other, as is the case with A House with Good Bones.
T. Kingfisher has proven herself to be a master of mixing not only these two genres together, but also the fantasy and fairy tale genres, too.
From her horror novel The Twisted Ones to her dark fairy tale fantasy novel Nettle and Bone and even a retelling of Poe's The Fall of the House of Usher (below), she has established herself as a modern giant of dark fiction.
A House with Good Bones is a perfect blend of American gothic and tense, haunted house horror.
Our protagonist, Sam, is a thirty-two-year-old entomologist who is spending a few weeks at her mother's house, a home originally owned by Sam's grandmother.
When she arrives, a black vulture is perched on the mailbox. An intensely ominous sign that promises big scares and a gothic atmosphere. And, naturally, T. Kingfisher does not disappoint.
Sam's mother is behaving oddly. She no longer swears; she says grace before eating; she moves and talks as though she is being watched. And perhaps she is.
A House with Good Bones is at times bleakly funny, sprinkled with the kinds of sudden scares that raise every hair on your body, and so claustrophobic it can often feel as though the reader is being smothered.
Both a perfect gothic novel and a terrifying horror story, A House with Good Bones is one of the best gothic books of recent years.
Buy a copy of A House with Good Bones here!
What Moves the Dead by T. Kingfisher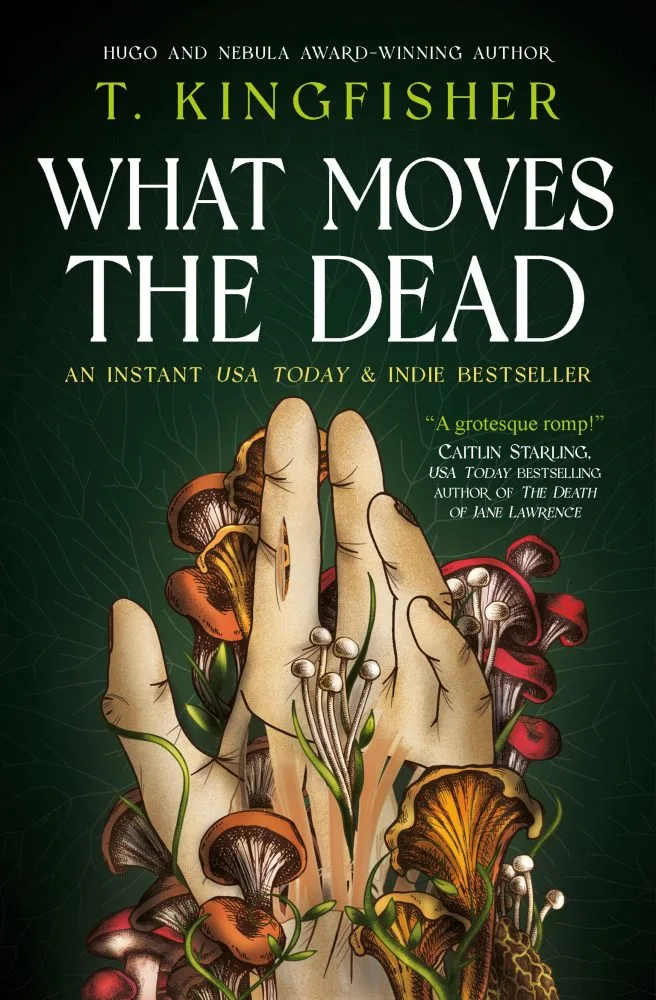 When talking about classic gothic novels, the iconic Poe story The Fall of the House of Usher has to be mentioned (and so it was, above).
What Moves the Dead is a triumphant retelling of that story; one which expands on Poe's original tale in every smart and savvy way possible.
In What Moves the Dead, we see the Usher family and our previously anonymous protagonist fleshed out in clever and exciting ways.
We also see the supernatural and the scientific leaned on here, taking inspiration from horror stories that have come along since Poe's day in order to inject new life (pun intended) into his original tale.
Everything that T. Kingfisher does here with What Moves the Dead serves to improve upon the original story, making this a phenomenon amongst contemporary horror and gothic novels.
Tell Me I'm Worthless by Alison Rumfitt
One of the most punk and angry gothic novels you'll ever read, without question; Alison Rumfitt's debut novel is a dark and daring piece of disgusting gothic horror.
Adding to the great legacy of haunted house tales, and reminding us of the inherent queerness of the gothic genre, Tell Me I'm Worthless is quite the revelation.
Set in modern Britain, Tell Me I'm Worthless follows two women, former university friends now in their twenties.
Alice is a young trans woman, and her former friend Ila is a prominent transphobe. The two once spent a night at a haunted house named Albion, and now they are haunted.
Alice is frightened, haunted by ghosts, and Ila is rotted by her hatred for Alice, and by extension all transgender people.
As the novel moves forward, we learn more about Albion, very much a character in its own right, and we will eventually know what happened that fateful night.
A powerful and clear-cut attack on the rise of fascism in the UK, Tell Me I'm Worthless is a guttural cry from the throats of all trans people on this rainy island.
The Last House on Needless Street by Catriona Ward
Seamlessly blending the genres of horror, mystery, and thriller, this is a true modern gothic novel that demonstrates how the gothic genre is smartly evolving.
The Last House on Needless Street is a rare book that pushes the world of gothic novels forward, mixing terror and mystery into its formula to create an unforgettable experience.
Our main protagonist is a man in his thirties named Ted. More than a decade ago, he was the prime suspect in the disappearance/murder of a girl at a nearby lakeside.
Now, Ted lives a secluded life with his cat and his daughter. We sometimes see things from the cat's perspective, and the daughter is not always there.
Assumptions can very quickly be made, but they are all so telegraphed, so predictable, that they can't be true.
This is a novel that wrongfoots the reader constantly, and has fun doing so.
The gothic and horror themes and tropes that have been mixed in make for an atmosphere that you feel as though you're drowning in.
Isolation and claustrophobia are intense here, to the point that you feel as though you're breathing in the heavy dust of Ted's home, and it is suffocating.
The Little Stranger by Sarah Waters
Sarah Waters is a legend of the gothic genre, as well as a hero of sapphic literature and historical fiction. She's quite incredible.
The Little Stranger is a slow-burn unsettling gothic story of a family living on a crumbling estate, written by the master of queer gothic novels.
This is one of few Waters novels that doesn't include any explicit LGBTQ+ characters and is more your traditional gothic haunted house novel with a twist at the end that you will be eager to discuss with others.
This creeping gothic novel is told through the eyes of a male doctor who repeatedly visits the strange Ayres family, an old gentry family of declining fortunes.
He becomes more and more entwined with the family, particularly Caroline Ayres, as strange and unexplained things start to happen within Hundreds Hall.
Reminiscent of the works of Shirley Jackson and Henry James (both mentioned above, The Little Stranger takes its time to set the tone and rewards the reader's patience with a sense of thickening dread and a memorable climax.
trega by Johanne Lykke Holm
Translated from the Swedish by Saskia Vogel
Strega is a Swedish gothic novel that oozes terror, and that terror amps up as the novel progresses. Beautifully translated, it begins with haunting language and ramps up to haunting events: real, imagined, or both.
Our protagonist, Rafa, is at the intersection between girlhood and adulthood, and she is spending a season working at a remote hotel in the mountains, beside a lake and small town: the titular Strega.
For the novel's first half, Rafa befriends the other eight girls, particularly one girl named Alba. The nine of them learn their roles, bond, learn the hotel and its staff, and wait for the guests to arrive.
Weeks go by and there are still no guests. The town and hotel take on personalities of their own, and paranoia starts to grow. At the novel's midpoint, however, a large number of guests arrive and the hotel becomes a party.
It is during this short and festive period that one of our girls goes missing, presumed dead, and her death brings with it the haunting and sobering realisation of what the world offers women: fear.
While Strega's first half offers a surreal kind of paranoia — dizzying and off-kilter — this halfway gear-shift brings the terror to the surface.
Specific moments and passages in the novel's second half will turn your blood cold and have you looking over your shoulder. It has an incredible power to instil the reader with an intense sense of nervousness.
Strega is a powerfully feminist gothicnovel that reminds us of the power of men, of capitalism, of isolation, of rules and regulations, to instil fear and paranoia into women.
The Leviathan by Rosie Andrews
Here's another fantastic piece of historical fiction for the ever-growing library of contemporary gothic novels, and one that clearly enjoys the classic tropes of the genre.
Set in 1643, during the English Civil War, The Leviathan is a creeping piece of gothic fiction that will have you gripping the pages like the wheel of an out-of-control car.
Our narrator protagonist, Thomas Treadwater, is a young man who has returned from war to his father's farm.
His younger sister is rather out of sorts because she believes that their new servant has been seducing and manipulating their vulnerable and ageing father.
On occasion, chapters shift forward to Thomas as an old man, married and comfortable, but haunted by a monster in his house; a thing he must periodically feed and watch over.
The Leviathan is, frankly, delicious. It is a camp piece of melodrama. It has all the insane beats of a gothic horror B-movie, and if that's your thing then you will love every moment.
It's wonderful to see a piece of historical fiction be so lively and campy, as opposed to the more typical slow-burn approach to the genre.
This is contemporary gothic fiction at its finest, and one of the best gothic novels of recent times.
Our Hideous Progeny by C.E. McGill
At a time when the newly-discovered fossils of prehistoric creatures have taken the world by storm, for a woman to discover that her great uncle, mad though he may have been, might have been able to reanimate a dead thing and conquer death, is a very exciting thing to learn.
It takes an impressive amount of courage and self-determination for someone to write a spiritual sequel to Frankenstein; even more for that to be their debut novel.
And for that novel to be as good as it is? That seems completely implausible.
And yet, against everything, C.E. McGill's Our Hideous Progeny really is a worthy successor to Shelley's gothic masterpiece.
Set in the 1850s, Our Hideous Progeny follows Victor Frankenstein's great niece, Mary, as she and her geologist husband Henry attempt to make names for themselves within the world of science.
Mary and Henry also have their own marital issues. Mary lost a her first baby less than an hour after he was born, and Henry has been secretly gambling away their money instead of dealing with his grief.
Then there's the subtly growing friendship and potentially romantic bond between Mary and her husband's younger sister.
Our Hideous Progeny is a novel that juggles so many things so well — speculative science, gothic themes and atmosphere, whispers and backstabbing, betrayal and hope and, perhaps most importantly, dinosaurs.
In all of these areas, C.E. McGill succeeds in creating a gothic novel that Mary Shelley would undoubtedly enjoy. What an incredible masterpiece of gothic fiction.
Buy a copy of Our Hideous Progeny here!
A Dowry of Blood by S.T. Gibson
If you want your gothic novels with a large dose of sexiness, A Dowry of Blood is the one for you.
This is a retelling of the brides of Dracula, who they were, and how they eventually killed their own sire.
We begin with Constanta, a poor Romanian village girl, whose home is sacked and raided.
Constanta is saved by a man who is not a man at all, but a vampire who offers her a second life as his bride.
From here, we journey across multiple countries and centuries, as Constanta and Dracula love one another and feast on their victims. And soon, they find another woman to join their marriage.
A Dowry of Blood is written as a series of letters from Constanta to Dracula himself, after she has already killed him, and we read on to see how their love bloomed and eventually faded.
Every word of this sensual gothic novel drips with blood and sex. It's a novel that revels in lust and love and dark behaviour, and it is having so much fun. A true gothic romance for the ages.
A Good House for Children by Kate Collins
A Good House for Children is a gothic novel through and through; a clever and mind-bending twist on the classic haunted house story.
Separated into two narratives, almost fifty years apart, both set in the same house, this is a book that asks us to reckon with parenthood and what it demands of us.
In 1976, a nanny moved from London to work for a family who recently lost their patriarch, and she must care for its four children: a young boy, twin girls, and a baby boy who was born after his father passed away.
In 2017, an Irish painter and her husband have moved from Bristol to this house on the cliffs of Dorset, the husband insisting the fresh air will be good for their son, who is struggling with mutism.
The house, known as The Reeve, is said by locals to be a cursed and haunted place, where children often suffer and die. It is a place that teases and taunts its residents, playing mind games and causing them to doubt themselves.
This is a modern gothic haunted house novel about paranoia, about families tearing themselves apart at the behest of a torturous and cruel home.
Sisters by Daisy Johnson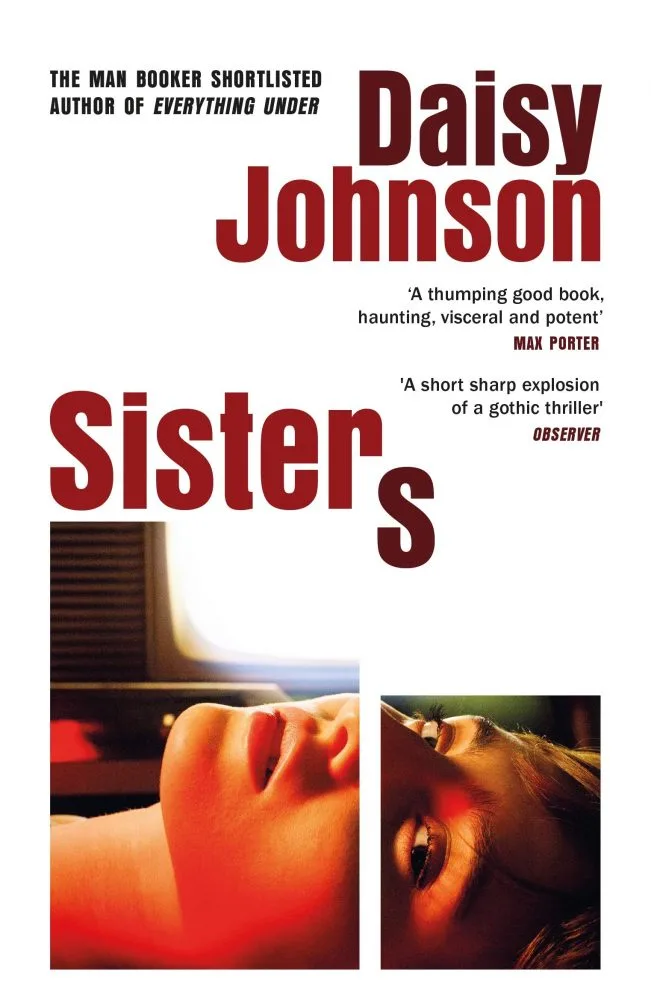 Daisy Johnson's second novel Sisters is a tiny little thing; a short piece of dreadful gothic horror.
Our protagonists are a pair of teenagers, two girls, whose mother has moved them north from Oxford to a big, empty house in the Yorkshire countryside.
Their mother is a children's book author who is struggling with depression and exhaustion. The girls are left to play alone and entertain themselves.
All the while, the reason for their move — some terrible incident at school — hangs over them like the sword of Damocles, and we must wonder what in the world happened.
This is a modern twist on the haunted house genre of horror, one that explores trauma and shared pain within a family that is cracked but still held together, however poorly.
Amongst contemporary gothic novels, this is one that really showcases how the genre has been subtly changed and twisted in recent years.