Memoirs are a very special form of literature.
Not just a vessel for the rich and famous to tell their life stories, memoirs present ordinary people with a medium for telling stories of change, discovery, perseverance, and so much more.
A great memoir can offer the reader an opportunity to connect with a stranger in a way so rarely experienced otherwise. The best memoirs are truly remarkable things.
The Best Memoirs Ever Written
The best memoirs are ones with specific themes: self-discovery, social change, unique jobs and life experiences.
Or they might be about a specific topic, such as race, queerness, migration, family, class, fame, art, and even more besides.
The memoirs you'll find here are diverse, telling many different kinds of stories by many different kinds of people.
Wild Swans by Jung Chang
Jung Chang's grandmother was born in pre-revolution China. Her mother was an active participant in the revolution. And Chang herself left China in the 1980s.
Wild Swans is a memoir which spans the lives of not only the author but also her mother and grandmother. Three generations of women tell the story of 20th century China.
Through the eyes of these women, we learn about Mao's Great Leap Forward, the largest famine in recorded history, and so much more.
This is an intimate memoir that spans decades of family history, but also one that paints a vivid picture of the Chinese Revolution and the changes that followed.
Wild Swans is a multi-generational tale which tracks the history of China across one of the greatest social, economic, and political shifts in human history.
Staggering in its scope but as beautiful, tragic, and intimate as any detailed memoir, Wild Swans is one of the best memoirs ever written. A life-changing read.
After the publication of Wild Swans, Chang went on to write a best-selling biography of Chairman Mao, and a biography of three incredible women of the Chinese Revolution.
Buy a copy of Wild Swans here!
Fun Home by Alison Bechdel
Alison Bechdel made a name for herself with the long-running weekly comic strip Dykes to Watch Out For, which inadvertently birthed the famous "Bechdel Test".
Her graphic memoir Fun Home is a raw and powerful tale of queer self-acceptance and father-daughter relationships.
Bechdel uses her skills as a cartoonist to bring her childhood to life, a childhood spent living in a funeral home, which the family dubbed "fun home".
Bechdel's father was both a funeral director and a high school English teacher, and his love for literature inspired Bechdel, both personally and professionally.
Bruce was also gay, but closeted, and two weeks after his wife filed for divorce, he stepped in front of a truck and died.
This is Bruce's story as much as it is Alison's. A graphic memoir which loops in and around itself, playing with time and repetition in ways that reinforce the book's themes and revelations.
Fun Home is a truly remarkable work of self-reflection, honesty, discovery, and memorialising. One of the very best memoirs you'll ever read.
I Know Why the Caged Bird Sings by Maya Angelou
Civil rights activist Maya Angelou is best remembered for her memoirs, poetry, and essays. Her debut memoir, I Know Why the Caged Bird Sings remains her most famous work.
Published in 1969, this is a vital piece of American literature that tells the story of Angelou's life up to the age of seventeen.
There are a handful of great memoirs that stand shoulder-to-shoulder with classic works of fiction, and this is one of them. One of the most famous and beloved memoirs ever written.
I Know Why the Caged Bird Sings tells the story of Angelou's childhood, as she and her brother Bailey were subject to racist abuse in a small Southern town.
It's also a story of isolation, abandonment, loneliness, and finding the antidote to much of this in words and stories.
The loss of innocence through early experiences with prejudice are balanced by the hope and beauty found in art and literature.
I Know Why the Caged Bird Sings is, and always will be, a true American classic, and one of the most important and best memoirs ever written.
Buy a copy of I Know Why the Caged Bird Sings here!
I'm Glad My Mom Died by Jennette McCurdy
Jenette McCurdy was forced into a life of child acting as a young girl. She found fame as a star of the Nickelodeon show iCarly, and she hated every moment of it.
This was never her life. It was a life her mother thrust her into, to experience the fame McCurdy's mother failed to find for herself during her own youth.
And the provocatively titled I'm Glad My Mom Died is the story of that childhood. A childhood of gaslighting, abuse, and saying yes to everything for fear of disappointing others.
From the age of six, Jenette's mother takes her to auditions in LA, forces her to act, and repeatedly tells Jenette that she's doing this for her. She's giving her daughter the life she never had.
Conversely, Jenette is doing this for her mother. Kids like to see their parents happy and proud.
All of this leads to a life of intense childhood trauma, eating disorders, and anxiety.
It's a bleak story told with honesty and gusto, and one of the best memoirs you're ever likely to read.
Buy a copy of I'm Glad My Mom Died here!
The Collected Schizophrenias by Esmé Weijun Wang
In this moving memoir, a collection of essays on living with schizophrenia, Esmé Weijun Wang looks back at her own life.
She examines the cultural zeitgeist surrounding mental health, and explores the science and stories surrounding schizophrenia in the 21st century.
In The Collected Schizophrenias, Wang gives examples from her own life, and also looks at the news stories, statistics, and research conducted painting a devastatingly vivid picture of what living with schizophrenia is like.
Her skill with a pen cannot be overstated; she paints an image that is at once true and clear but also demanding of empathy and compassion.
She is able to take something that has struck fear into the minds of people for years, thanks almost entirely to the media, and allows us to understand its form and how it feels.
Wang expertly toes the line in this book between memoir, scientific study, and social examination.
In one essay she discusses how she hoped that being accepted into Yale would serve as a kind of proof that, despite her mental illness, she was a worthy and good human being.
As she herself says, '"I went to Yale" is shorthand for I have schizoaffective disorder, but I'm not worthless.'
The Collected Schizophrenias is a truly phenomenal book; one of the most important and best memoirs of the past several years.
Buy a copy of The Collected Schizophrenias here!
Persepolis by Marjane Satrapi
Marjane Satrapi is a French-Iranian writer, artist, and director. Originally published in two parts, four years apart, Persepolis is her graphic memoir.
Book 1, The Story of a Childhood, takes place around 1980, during and after the Iranian Revolution, and documents the social changes people were forced to endure.
Presented in graphic form, and told from the perspective of a child, this is a wonderfully affecting narrative that asks for your empathy.
Book 2, The Story of a Return, follows Satrapi in her new life, studying at a French high school in Vienna.
Together, these stories make for one epic memoir that traces a person's life as well as the changes in their culture, religion, and social relationships.
In 2007, an animated film adaptation was made, with Satrapi herself adapting the memoir into a screenplay and directing the film.
Persepolis, like Wild Swans (above) is both a personal memoir and a tale of sudden political and social change from the perspective of an ordinary person. One of the best memoirs on the shelves.
Buy a copy of Persepolis here!
The Diary of a Young Girl by Anne Frank
Anne Frank was a young Jewish girl who lived in hiding for two years — in an attic in the Dutch city of Amsterdam — during the Nazi occupation of The Netherlands.
She hid in that space with her family and four other people, before eventually being discovered and tragically dying in a concentration camp in 1945, at the age of 15.
The building in which she hid, now called the Anne Frank House, is now a museum and one of the most popular tourist destinations in Amsterdam.
This memoir, The Diary of a Young Girl, is the diary that she kept during those two years. For so many people, and for so many reasons, this memoir is an invaluable collection of writings.
It's a powerful book that is now cherished and studied around the world. It frames the war and the Nazi occupation in a way that is so rarely seen: from the perspective of a child.
But it's also a coming-of-age story; the diary of a girl growing up, trapped in a hiding space with a family fearing for their lives.
This is a collection of thoughts, feelings, and experiences; an innocuous diary that immortalised its author due to its remarkable circumstances.
For these reasons, The Diary of a Young Girl remains a vital book that everyone should read, and one of the most important and best memoirs ever penned.
Buy a copy of The Diary of a Young Girl here!
Pageboy by Elliot Page
Elliot Page's memoir Pageboy is an elegantly-written, raw, powerful exploration of a life lived and survived via romance, work, and the gradual journey towards personal truth.
Page came out as a transgender man in 2020, and has since gone on to flourish in his comfort and authenticity. But this memoir isn't so much about his transition as it is about the life that led him there.
Written in a non-linear fashion that jumps back and forth between periods in his life (because, as Page himself says in the book, queerness is also non-linear), Pageboy is an assured and brilliantly written memoir.
Across 250 pages, we are shown elements of dysphoria and confusion, denial, self-love, self-discovery, self-destruction, and more.
We get a true and raw sense of who Page has been, as well as who he is now. This is a book that doesn't shy away from toxic, difficult, traumatic events and experiences.
But what it leads to is truth and admittance to oneself and the joy that comes out of it.
Written with literary skill and love and honesty, Pageboy is one of the most necessary and best memoirs from a celebrity in years.
Men We Reaped by Jesmyn Ward
Men We Reaped is a frightfully, strikingly powerful and important book about inequality, racism, economic struggles, and what is truly to blame for all of this.
Jesmyn Ward frames these musings and discoveries as a memoir, which she wrote after losing five men in five years.
These men were all killed by their circumstances and the things that circumstance leads to: addiction, suicide, and violence. These are the things poverty and inequality lead to.
Men We Reaped is a memoir about growing up in poverty, about being born in an unjust world and struggling on as that injustice takes people away and leaves us with grief.
It's a story of mourning, but also one of cultural examination, as Ward searches for meaning and understanding in a society that puts people in situations where death is hard to avoid.
Easily one of the most powerful American memoirs and books about race you'll ever read, Men We Reaped is a vital read and one of the best memoirs out there.
Buy a copy of Men We Reaped here!
I Want to Die But I Want to Eat Tteokbokki by Baek Sehee
Translated from the Korean by Anton Hur
I Want to Die But I Want to Eat Tteokbokki is a very specific kind of memoir. This piece of fantastic Korean nonfiction is a narrative exploration of one person's depression.
In many ways, this is an exercise in empathy; a gateway into the mind of a depressed person. If you struggle with depression and anxiety yourself, you will feel seen and understood and, maybe, comforted by this book.
In her introduction, author Baek Sehee notes that her hope is for people to read this book and think, "I wasn't the only person who felt like this." She is reaching out and reminding those of us who do struggle that we are not alone.
What separates this book from so many of the other best memoirs out there is that it is presented as a transcript. It's a kind of epistolary narrative that tracks a woman's life through therapy.
Most chapters begin and/or end with a confession: a personal experience or a feeling related to the author's depression and anxieties. The rest of the chapter is a transcript of a therapy session.
These sessions divulge personal experiences and opinions, and also provide us with advice and understanding from the therapist as they listen to the author's experiences.
It feels very voyeuristic, getting to know this author's inner thoughts and feelings so intimately, but the sense of companionship that comes from it all is so appreciated.
Writing something so revealing and honest must have taken incredible courage, but Baek Sehee has done so with the selfless desire to help others feel less alone and unique in their pain.
There are few memoirs that feel as intimate and voyeuristic as this one, and few that feel like a companion to those who struggle with their mental health. An amazingly unique and wonderful book.
Buy a copy of I Want to Die But I Want to Eat Tteokbokki here!
Smoke Gets in Your Eyes by Caitlin Doughty
Caitlin Doughty is a mortician based in LA. She runs a YouTube channel called Ask A Mortician, and she has published multiple books about the death industry.
Smoke Gets in Your Eyes was her first book, a memoir which details her first years working in the industry, and it is a wonderfully empathetic tale.
For those of us who are afraid of death and dying, afraid of the unknown, and afraid of losing those we love, this is a powerful and invaluable memoir.
Born in Hawai'i, Doughty's first job as a mortician was in San Francisco, and we follow the beats of that job through this book, as she lifts the veil on death.
Reading about death through the eyes of a mortician is eye-opening. And she also peppers this book with anecdotes about death rituals from across different cultures.
The ways in which attitudes towards death differ across the world are fascinating, and Doughty takes serious umbridge with the clinical and fearful attitude that modern America has with death.
Told with wit and honesty, Smoke Gets in Your Eyes is a memoir like no other. You'll laugh, cry, and squeal. This memoir will change you.
Buy a copy of Smoke Gets in Your Eyes here!
Crying in H Mart by Michelle Zauner
(Speaking personally and candidly for a moment, Crying in H Mart sent me spiralling. This book did some real damage, but that wasn't the book's fault.
When I read this memoir, I was badly depressed and suffering with intense illness anxiety, and this book only exacerbated that. So consider this a warning for anyone in a similar state).
Michelle Zauner is a Korean-American musician, lead singer of the truly excellent alternative pop band Japanese Breakfast.
Crying in H Mart is a memoir about her relationship to her mother, to death, to disease, and also to her own cultural roots.
This is the story of growing up as a child of immigrants in a small Oregon town, of spending short snapshots of time in Seoul, visiting family. Of moving away to college and starting a band.
Zauner tells us about the complex relationship she has had with her Korean roots, and her attempts to bridge that gap through food and experiences.
But it's also the story of losing her family to disease, of watching her mother slowly slip away as she succumbs to cancer.
Crying in H Mart is a painful, powerful, raw, and honest memoir about loss: of culture, youth, family, and more. One of the best memoirs of recent years.
Buy a copy of Crying in H Mart here!
Gender Queer by Maia Kobabe
This is a book that builds on the legacy of queer graphic memoirs established by Alison Bechdel with Fun Home (above).
Tracing a line from childhood to adulthood, Gender Queer uses a blunt and honest openness to create a kind of discourse between writer and reader, encouraging the reader to listen and consider and understand.
This is a candid story of self-discovery that everyone can relate to, even if they're cisgender. We have all, after all, experienced self-discovery in some way, shape, or form.
What makes this one of the best memoirs for modern readers is its honesty, clarity, and how both of these aspects are enhanced by its art.
Creating a graphic memoir rather than one built entirely from prose somehow makes it more alluring and more honest.
Buy a copy of Gender Queer here!
My Lesbian Experience With Loneliness by Kabi Nagata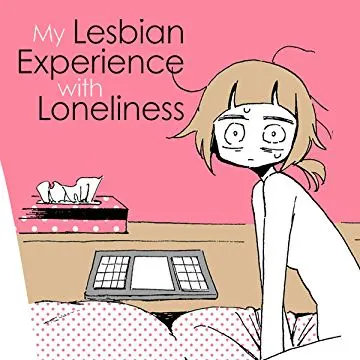 My Lesbian Experience with Loneliness is a graphic memoir composed with raw and honest pain. It opens your eyes to an important yet painful reality in Japan, all through the use of dark humour, minimalist art, and queer honesty.
This is the story of Kabi, a woman who decided against attending university, and spent her early twenties in a haze of depression.
Kabi drifted through jobs at stores and bakeries and, when she found the energy to do so, she would write manga.
She begins with one eating disorder, and moves onto another. She loses her job, and finds another. She lives with her parents, and often fails to find the will to leave her bedroom.
Eventually, she arrives at a turning point. She decides to hire a female escort and a room at a love hotel, in order to learn and understand all that she believes she has missed out on in her youth.
These sexual desires and experiences are things which she has, tragically, distorted into fear and anxiety in her mind.
Nagata was not trying to accomplish anything with this, beyond perhaps telling her story for her own sake. And the result is a wonderful lesbian manga memoir.
But, like so much literature on mental health, it hugely succeeds at making us feel far less alone in our strangeness. Because we're not strange, we're just people.
Buy a copy of My Lesbian Experience With Loneliness here!
All You Can Ever Know by Nicole Chung
All You Can Ever Know is a memoir in two parts.
First, it's the memory of growing up as an adopted Korean new-born into a white American family.
Second, it's the ongoing story of an adult starting a family of her own and, during her pregnancy, finally taking the plunge to find and contact her birth parents.
Despite her parents' dedication to providing Chung with a perfectly fulfilled and wholesome life, there are of course things that she could not avoid wanting to know.
But, of course, they could never know everything, and Chung grew up with an insatiable thirst to know more than she could ever know.
The hope that Chung has is carried with so much weight it often feels alive.
With the deft skill of an empathetic and subtle writer, she guides us through the story of her adoption, her childhood, her adoptive parents' relationship, her own relationships, her pregnancy, and beyond.
This is a beautiful and intimate book about family, adoption, immigration, and race. One of the most beautiful and best memoirs you'll ever read.
Buy a copy of All You Can Ever Know here!
Hitch-22 by Christopher Hitchens
Christopher Hitchens was a remarkable and treasured author and journalist. Raised in the UK, he lived and worked in the US for most of his life.
There, he wrote more than a dozen books on religion, politics, and literature, and wrote for both The Nation and Vanity Fair.
His book God is Not Great is a seminal work of anti-theistic literature that is often praised and cited alongside Richard Dawkins' The God Delusion.
Hitchens is perhaps best remembered for his anti-theistic views, but his life was a harsh one, captured for decades in his own writings.
Hitch-22 is a powerful and dense memoir, written with both wit and bleakness, that captures the life of a confident yet troubled writer beautifully.
Hitchens himself admitted that Hitch-22 was difficult to write, because his books and journalistic writings are always arguments, but this one wasn't.
This memoir is full of revelatory information about political figures, based on the author's own experiences, including an incident in which he was spanked by Margaret Thatcher at a party.
Hitchens was a man who lived, worked, and played hard, and that is all expressed with honesty and snark in his memoir.
Man's Search for Meaning by Victor Frankl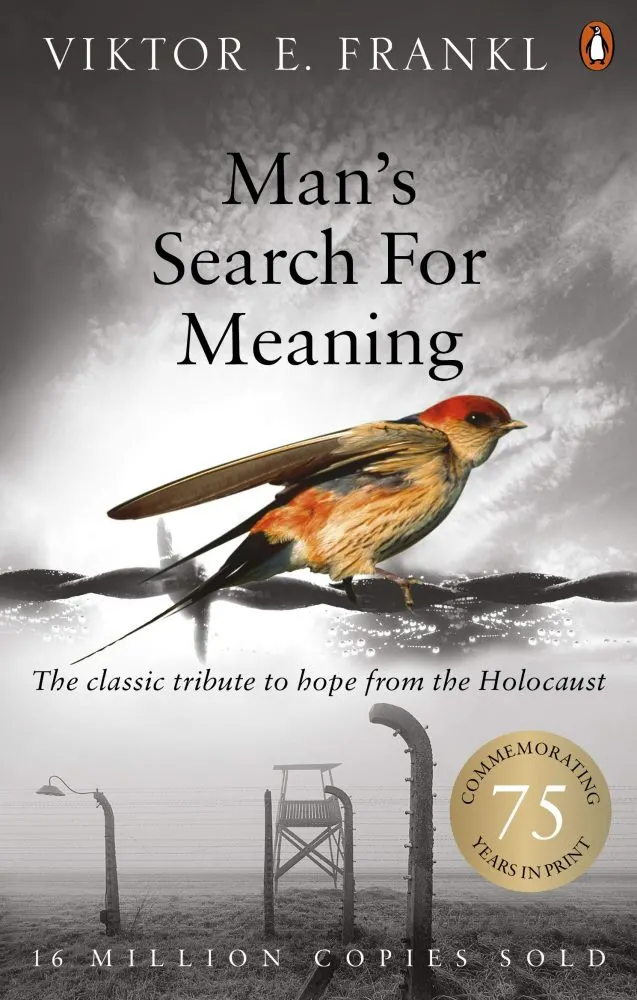 Written in 1946, after the end of World War II, Man's Search for Meaning is a memoir that has captivated readers for generations.
Victor Frankl was an Austrian psychiatrist who was imprisoned in a Nazi concentration camp and ultimately survived the Holocaust.
Man's Search for Meaning is separated into two halves. The first half is a biography of Frankl's time in the camp and the psychological observations he made about his fellow prisoners.
This first half uses its setting and events to examine how people find meaning in their suffering and devise a purpose for living.
As the memoir's title states, it brings up questions such as these. How do they cope? How do they make sense of their situation? How do they find meaning in their life?
In the book's second half, Frankl lays out his own psychological invention: logotherapy, which was inspired by the events of the book's first half.
Logotherapy encourages people to find meaning in their suffering, in order to better cope with it.
Man's Search for Meaning has inspired countless readers, both through its author's own experiences and through the philosophy he devised.