Since reading Alison Bechdel's Fun Home, I've been a big fan of the graphic memoir. Using drawing as a medium to deliver a message isn't a new concept but I'm so grateful for the slew of comics in the last couple of years that deal with the more difficult concepts in life. From the simply drawn three panel cartoons to these full books. Some of the very best translated graphic novels are currently coming out of East Asia and here are just some of our favourites.
Yeon-sik Hong | Translated from the Korean by Hellen Jo
True to reality, this novel deals with themes and issues that most of us are very aware of and struggling with in varying degrees. Like many people, Hong's couple are trapped amongst consumer desire, crippling debt, and a need to make art.
Semi-biographical, the couple move to the mountains in Korea to start a new life away from the pressures of the city and to focus on creativity. Whereas this would make for a happy ending in most stories, this post-modern masterpiece shows the artist falling deeper into existentialism, becoming more distant from his wife, and not creating the art he had expected to create. As many of us find, it's not always the place that's causing your problems but our own fears and short-comings.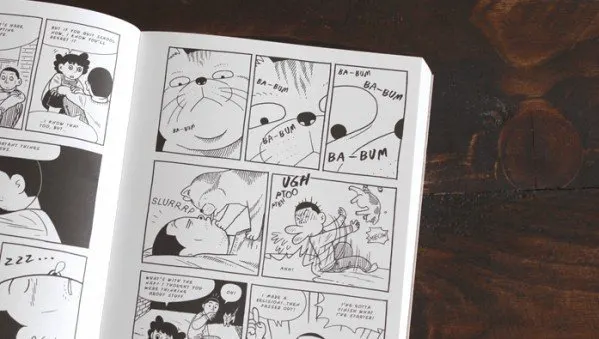 As this novel progresses, it unfolds in the most beautiful way and while 'happy endings' are not grounded in reality, reaching a comfortable equilibrium is.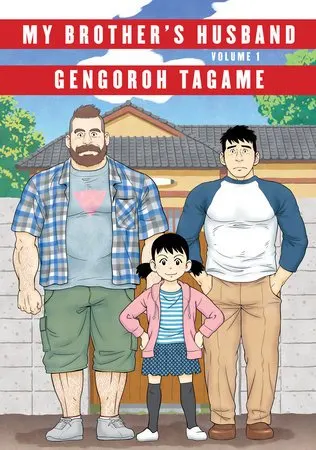 Gengoroh Tagame | Translated from the Japanese by 
Anne Ishii
This is the touching story of Yaichi, single father of his kawaii-as-hell daughter Kana, and the arrival of the bear-like Canadian, Mike, who has come to share grief and comfort over the loss of his husband, and Yaichi's twin brother, Ryoji. It is made clear from the start that Yaichi never quite accepted his brother's sexuality, nor his immigration to Canada. My Brother's Husband exists as an allegory for Japan's traditionalist views of the other, specifically LGBTQ+ people. At its heart, it's a beautiful, well-crafted tale of family and love.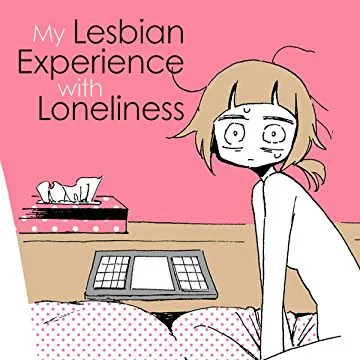 Kabi Nagata | Translated from the Japanese by 
Jocelyne Allen
Nagata's art is wonderfully minimalistic as she tells the story of Kabi, a woman who has decided against attending university, and spent her early twenties in a haze of depression. Drifting through jobs at stores and bakeries and, when she finds the energy to do so, she writes manga.
She begins with one eating disorder, and moves onto another. She loses her job, and finds another. She lives with her parents, and often fails to find the will to leave her bedroom. She neither avoids nor seeks out friends, companionship, or sex. She simply exists.
Eventually, as we see in the flash-forward opening pages, she arrives, age twenty-eight, at a turning point. My Solo Exchange Diary (the sequel to this wonderful memoir) is also out.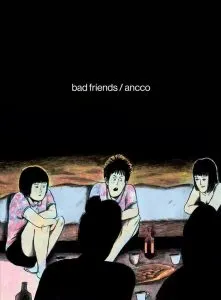 Ancco | Translated from the Korean by Janet Hong
This book tells the heart-wrenching story of Pearl, a teenage girl growing up in the rough neighbourhoods of 1990s South Korea. This is a time of disillusionment, where Korea is very much being swept up in a tornado of modernisation by the winds of America, and its national identity is in crisis.
For Pearl every day is a horror story, as her abusive father relentlessly beats her to the point of death time and again. Each beating causes a reaction from Pearl as she smokes and drinks and rebels harder each time.
There is a tightrope act at play here, performed with expert precision, between the dangerously bleak art by Ancco and the delightfully poisonous translation by Janet Hong.
Tadao Tsgue| Translated from the Japanese by Ryan Holmberg
Until now, these short stories of a shattered, lawless Japan crisscrossed by roaming gangs and dangerous men, have never been readable in English. But thanks to some outstanding translation by Ryan Holmberg, new life has been breathed into these dismally beautiful manga tales in Slum Wolf.
These short snippets of life in post-war Japan centre around the dregs of society: the outcasts, the homeless veterans, the gangs and gangsters that have taken control of the streets in many a small town.
If you like these translated graphic novels don't miss some of our favourite translated books out this Summer or our 2019 translated releases list.
Pin this article for later?