With the rise of Superman and Batman almost a hundred years ago, the US became the home of comic books.
Then, before the turn of the 21st Century, eyes turned towards Japan and its manga industry. Today, it's Korean manhwa (also known as webtoons) that have the eager attention of so many comics fans.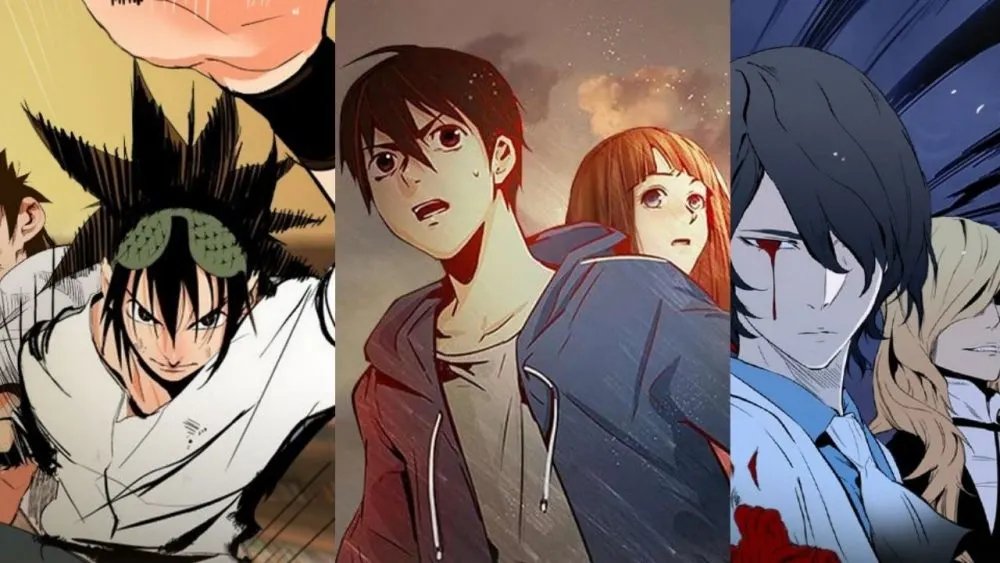 We at Books and Bao have been long-time manga readers and anime watchers, but the rise of manhwa webtoons has been impossible to ignore and extremely exciting.
As champions of Japanese and Korean literature, watching the top manhwa go toe-to-toe with the best manga has been a thrill.
Korean webtoons are even now being adapted into Japanese anime — the most notable being the Crunchyroll original series Tower of God (more on the Tower of God manhwa below).
Here, you'll find a detailed list of the top manhwa online right now. But, before we discuss the best webtoons around, we need to answer a few burning questions: what is manhwa and where can I read it?
What are Korean Manhwa Webtoons?
The names manhwa and webtoons are interchangeable, and fans will use both or either of them when talking about Korean comics.
So, if you're wondering what the difference is between manhwa and webtoons, there isn't one. They are just two names for Korean comics, Just like how manga is the word for Japanese comics.
If you do want to get technical, there is one difference: the word manhwa is typically reserved for comics created by Koreans (much like how manga are created by Japanese writers and artists).
Webtoon, however, has become an umbrella term for any and all comics published online. So, all manhwa are webtoons but not all webtoons are manhwa.
This, however, is a technicality that is probably debated all over the internet, much like the classic question: is Avatar: The Last Airbender an anime?
Just like with American comics and Japanese manga, manhwa/webtoons come in all types and genres. There are plenty of fantasy manhwa with exciting and original worlds to get lost in.
There is a deep ocean of romance manhwa to swim in, if you fancy it. And there is plenty of adult manhwa out there, too.
What gives manhwa webtoons an exciting edge over Western comics and Japanese manga is just how accessible they are. Because of their digital nature, reading manhwa is easy and convenient.
Where Can I Read Manhwa Online?
If you're already a fan of Western comics, Japanese manga, or both, you'll know that these are very physical mediums.
In Japan, people spend their lives reading and collecting weekly issues of Shonen Jump. Manga can also be bought in tankobon collections from bookshops and comic book stores all around the world.
In the US and Europe, people either buy weekly issues of their favourite comics (from Marvel, DC, Image etc) or wait for the trade collections to come out, which can then be bought in bookshops and comic book stores.
Manhwa webtoons operate entirely differently. They exist as a digital medium, rather than a physical one. This is great for convenience.
As soon as one is published, you can read it on your laptop, tablet, or phone. No need to go out and search for, then buy it. It's just there.
The other awesome thing about manhwa is that the biggest webtoon sites are free to read. You can read the top manhwa online, as I've said, on your phone, tablet, or computer completely free.
Webtoon and Tapas
There are two major apps for reading manhwa online for free: Webtoon and Tapas. Both are free, but have some differences.
Tapas also features novels, while Webtoon is the more popular and exclusively manhwa-focussed website (as its name implies).
Webtoon also allows anyone to become a creator and upload their own comic series' for readers to enjoy for free.
This means that many of the creators on Webtoon are not Korean. They might be from anywhere.
All of the series mentioned on this list, however, were created by Korean writers and artists and published on Webtoon (or Lezhin — more on that below).
Using Webtoon online is entirely free. You can sign up and dip into whatever series you fancy right away. Webtoon is available on your browser or as an app for both iOS and Android.
And, yes, Webtoon is legal. It is the official website for reading manhwa online.
There is a popular site for reading webtoons online which isn't free, however, and it is worth mentioning. Lezhin is a site that offers premium manhwa, with a pretty big emphasis on mature manhwa (one of which will be detailed below).
If you're happy to pay for premium, mature manhwa, Lezhin is the site for you.
Now that we know what manhwa/webtoons are and where to read webtoons online, we need to get you a stack of the top manhwa to read online right now, so that you can get stuck into the world of Korean manhwa asap.
Read More: Must-Read Romance Manga (Modern + Classic)
The Top Manhwa Online Right Now
Below is a list of some of the most popular and successful webtoons online right now. This list is, by no means, exhaustive — there are literally thousands of manhwa online for you to choose from.
But these are some of the most exciting manhwa series of the past few years, and they represent a great place to start reading manhwa online.
The Hellbound by Yeon Sang-Ho and Choi Gyu-Seok
The Hellbound is a ludicrously exciting series, and easily one of the top manhwa in the world right now. Available to read on Webtoon, but also available in bookstores, this is a thriller and a half.
This manhwa was written by legendary Korean film director Yeon Sang-Ho, the visionary responsible for Train to Busan, one of the best zombie movies ever to hit the big screen.
Not only that, but Yeon Sang-Ho is also the director of The Hellbound's Netflix adaptation; much like how the Akira manga and movie were both written, drawn, and directed by Katsuhiro Otomo.
As for the setup, and as the title suggests, The Hellbound concerns a terrifying new global phenomenon: ordinary people begin receiving "notices".
These notices include three simple statements: the person's name, the fact that they are bound for hell, and how much time they have remaining.
This time can be as little as three days and as long as twenty years. When your time is up, monstrous apparitions appear (and they aren't subtle about it) to brutalise your body and drag you off to hell.
In response to this terrifying shift in ordinary life, a cult forms which claims that this is divine punishment from God in a bid to make us, as individuals and as a society, better.
Whether you choose to read the Webtoon (which is gorgeously drawn by Choi Gyu-Seok) or watch the Netflix adaptation, you're going to have a fun ride with this thriller; one of the top manhwa around right now.
Read The Hellbound for free on Webtoon
The Remarried Empress
Originally written by Alphatart, adapted by HereLee, and with art by SUMPUL, The Remarried Empress is one of the top manhwa on Webtoons, but it can also be found in paperback in bookstores.
The story follows the titular empress, Navier Ellie Trovi, originally happily married to the emperor of the Eastern Empire, Sovieshu.
While her family has produced many empresses throughout history, and theirs was a traditional marriage of convenience, they were still good friends, and eventually lovers, growing up together.
As children, the two dreamed of the empire they would build together, and as empress she has been perfect in every way: pragmatic, savvy, courageous, and stern.
However, the emperor has now fallen for someone else, a woman named Rashta, and wishes for a divorce.
Turning this on its head, Navier Ellie Trovi happily accepts the divorce, and requests her own remarriage to Reinrey, emperor of the Western Kingdom.
One of the finest things about The Remarried Empress, what makes it one of the top manhwa on Webtoons, is its art.
This is a manhwa that evokes the shojo manga of the '90s in its character and background designs, as well as a loosely "regency period" aesthetic for its costumes and settings.
The flow between panels is also clever and alluring, keeping the pace tight and addictive.
This is a romance comedy drama of the highest proportions, and an essential manhwa to read right now.
Read More: 12 Best K-Pop Books (For Stans Everywhere)
Tower of God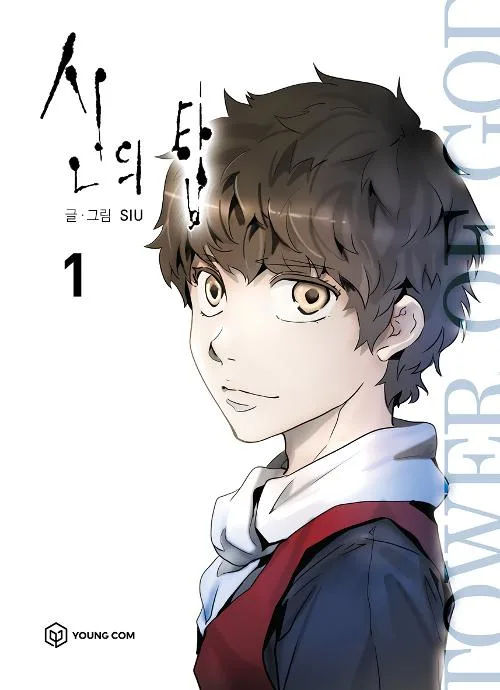 Tower of God is, and has been for a while, one of the top manhwa online, full stop. Created by a writer/artist known only as SIU, Tower of God is a fantasy manhwa with a reader base in the millions.
You may have already heard of the Tower of God manhwa thanks to it having been adapted into a Crunchyroll Original anime in 2020.
Available to read for free on Webtoon, Tower of God (Sin-ui Tap) tells the story of Bam, a boy who has lived his life beneath the titular tower with only his friend Rachel for company.
When the story begins, however, Rachel abandons Bam and heads into the tower, leaving Bam with no other choice but to follow her.
The tower itself is a mysterious and magical place filled with varied and impossible environments. People enter the tower with the hopes of reaching the top; along the way, they will face dangerous foes and overcome intense challenges. All Bam wants, however, is to find Rachel.
The Tower of God manhwa can be read for free on Webtoon
Bastard
The Bastard manhwa is, without a doubt, one of the most hype and exciting thrillrides in the manhwa space.
It's a genre-bending rollercoaster that floors almost every reader who comes across it, making it easily one of the most essential reads amongst top manhwa online right now.
Bastard — written by Carnby Kim and drawn by Youngchan Hwang — tells the story of a teenage boy whose father is a serial killer.
But he doesn't look that way from the outside. To everyone but Seon Jin, his father is a hard worker and an upstanding citizen.
Underneath it all, however, he's a killer, and he uses his son to help him commit his crimes. Meanwhile, Seon Jin is the quiet loser at school, bullied often and forever lonely. When he's done with school, he goes home to his killer of a father.
Bastard is a Korean manhwa that must not be spoiled. Go in knowing as little as possible, and let its twists and turns take you on an unbelievable trip.
This is a manhwa that blends genres. At its core, it is a thriller, but there are plenty of horror and romance elements here as well.
Few manhwa will blow you away like Bastard will. I promise.
Seasons of Blossom
Written by HONGDUCK and drawn by NEMONE, Seasons of Blossom is a romance manhwa with a lot of heart, and a distinct focus on friendship. That focus is what makes this top mahwa stand out so far, and it is what so many readers find so compelling about it.
The friendship dynamics on display here, and the ways in which they tie into and trip over the budding romances, demonstrate the fragility of friendship, especially as we grow and change.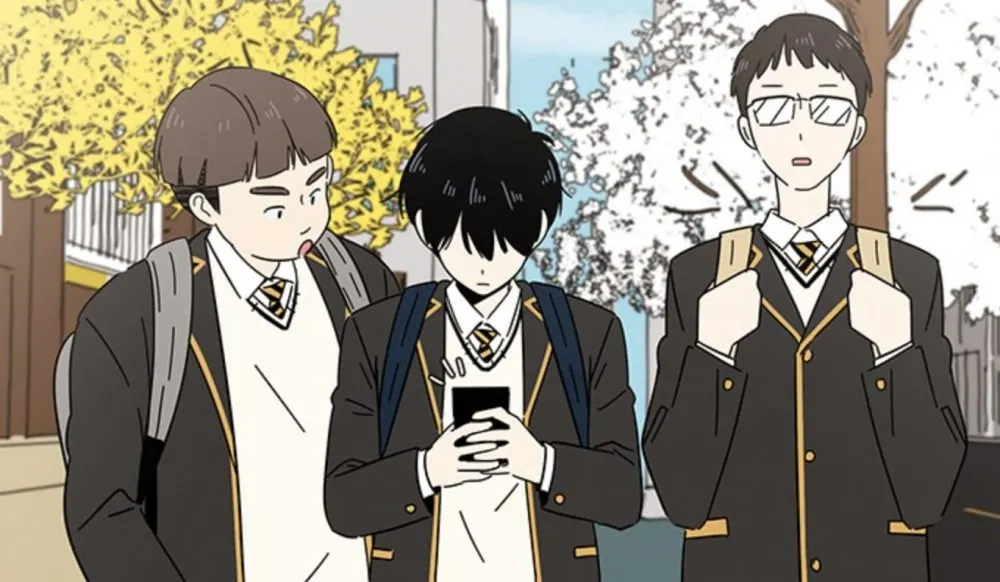 Seasons of Blossom begins with a love triangle: the school's most popular boy and girl (Jaemin and Bomi) are perfect for each other.
Unfortunately, it's Bomi's best friend Seonhui who has a crush on the boy. And so, to be kind to her friend, our popular girl pretends to set her eyes on the smallest and nerdiest boy in class, Jinyoung.
From here, feelings get tangled, unwound, and tangled again. This is a sweet young tale of love and friendship that will open up your heart and nestle itself inside it.
We've seen the narrative and tropes on display in this manhwa before, but rarely have they been expressed with this much heart, and with such a focus on balancing the importance of friendships with relationships and romance. A beautiful romance manhwa for fans of the shoujo genre.
The Boxer by JH
The Boxer is a sports manhwa that can be read online via Webtoons, but is also available to buy physically from bookstores.
Created by Ji-hun Jeong (otherwise simply known as JH), The Boxer is an underdog story, like so many great sports manhwa and manga are.
The Boxer is far from JH's first manhwa, having written and drawn other manhwa for Webtoons, including The Horizon, Mosquito Wars, and I Have Something to Tell You.
The Boxer is a raw kind of manhwa, drawn in a blend of different styles that work well together to highlight different moods and emotions.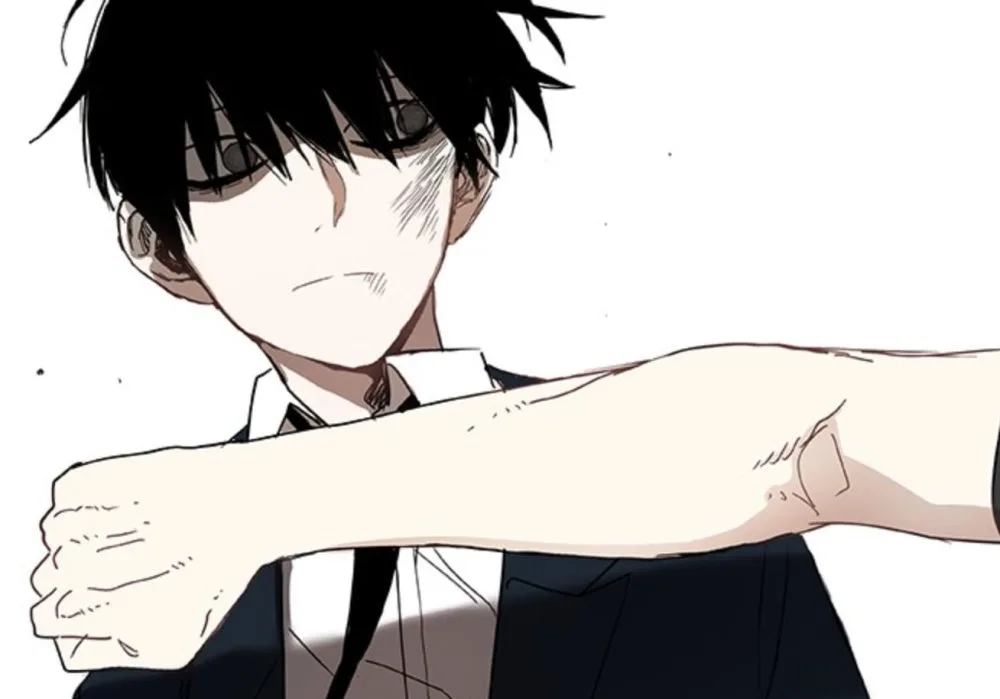 Our protagonist is Yu, a boxing prodigy whose childhood trauma left him with the uncanny ability to perceive time in slow motion, giving him incredibly reflexes perfect for boxing.
However, Yu is a quiet and emotionless boy who is desperate to find meaning through his boxing, to remember his love for the sport.
This is a story of growth, redemption, and self-acceptance, often told through wordless panels. This means the art carries much of the emotional weight and impact of the story, and it does so spectacularly.
Sweet Home
Launched into popularity when it was adapted by Netflix into a live-action series, Sweet Home is a Korean twist on the zombie apocalypse genre.
Created by the writer/artist pair behind the Bastard webtoon — Youngchan Hwang and Carnby Kim — the Sweet Home webtoon follows a depressed high school student named Hyun Cha who, shortly after moving to a tower block, is caught up in the end of the world, as part of an eccentric cast of survivors.
You don't need to dive too deep to see that Korean novels, films, TV shows, and webtoons are the best at twisting and revitalising tired genres and tropes.
Sweet Home, like the movie Train to Busan, injects the zombie horror genre with some much-needed adrenaline.
Rather than being a typical zombie apocalypse, the threat in Sweet Home is a host of strange and varied monsters (think Junji Ito but more cartoonish).
While the story still operates like a zombie apocalypse survival story, replacing zombies with colourful and strange monsters really adds some colour and flair to the story.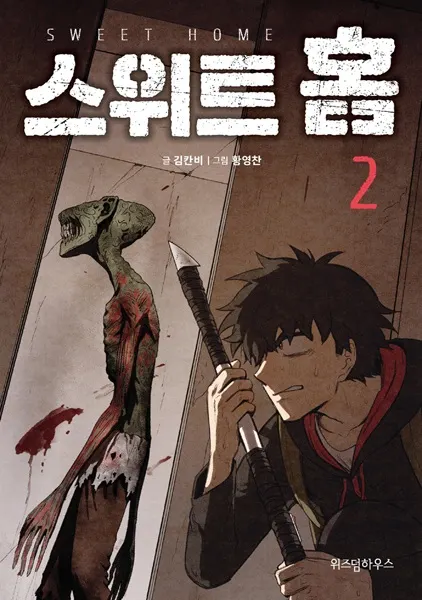 Matching the colour of the monsters is that of the cast. Our survivors, all holed up in a Seoul tower block, must work together and avoid the temptation of turning against one another, all the while the monsters are at the gate. The verticality of the tower block really adds to the dynamism of the action.
The art of the Sweet Home manhwa has more of a Western comics feel to it than a Japanese manga style.
The shapes, angles, expressions, and colour palette all give it a fresh and distinct feel that escalates Sweet Home, making it one of the top manhwa to read right now.
The Sweet Home manhwa can be read for free on Webtoon.
Solo Leveling
Originally a web novel by Chu-Gong Solo Leveling was adapted into a Korean webtoon in 2018 and has gone on to become one of the top manhwa on everyone's lips ever since. Its popularity is staggering and for good reason.
As its name implies, the Solo Leveling manhwa is about a low-level monster hunter who begins his quest at E rank. The hunter's guild pays him peanuts for his pitiful rank and he has a sick mother to support.
While still green and weak, Sung Jin Woo finds himself overpowered in a monster dungeon and quickly meets his fate.
However, he soon after wakes up in a hospital with new powers that will give him the edge in rising up to the coveted S rank.
These new powers that Sung Jin Woo has awakened with allow him to see the world as a video game, providing him the advantage he needs to level up and reach the highest rank of monster hunter.
The art of Solo Leveling is crisp and dynamic, with a bold and satisfying colour palette that really helps it stand out in a crowded medium, as does its lovable and steadfast protagonist.
The Gamer
With just how popular esports, online gaming, and PC rooms (known in Korea as PC bang) are in South Korea, it's no surprise that one of top manhwa online is a series called The Gamer.
The Gamer is an action manhwa written by Sangyoung Seong, with art by Sang-A. If you're a fan of isekai anime or the novel Ready Player One (no judgment), you'll get a kick out of The Gamer manhwa.
The Gamer tells the story of Jihan, a regular highschooler whose world is suddenly transformed when he develops the ability to see the world like a video game.
Suddenly, his eyes have a heads-up display and he can see the 'power levels' of everyone around him.
Jihan soon learns that he is not alone, that his best friend has been living with this Ability for years, and that there is a secret underground world of other Ability-users known as the Abyss.
The Gamer manhwa can be read for free on Webtoon.
Noblesse
Easily one of the most famous top manhwa around. If you're an anime fan, you've probably at least seen Noblesse mentioned online; maybe you scrolled past it while browsing Crunchyroll. The Noblesse manhwa proved so popular that it was made into a Korean anime back in 2015.
Son Jae Ho and illustrated by Lee Gwang Su, the Noblesse manhwa is a fantasy action series. It plays on tropes of classic gothic literature and follows the modern-day life of a vampire named Cadis Etrama Di Raizel (or just Rai) who has been asleep for over eight centuries.
Rai is now awake and finds himself in modern-day Korea where he meets, and makes a servant out of, a boy named Frankenstein (really).
After joining a local high school, Rai builds a colourful party of characters who set out to learn the details of Rai's past, all while fighting back against an evil and dangerous cabal.
The Noblesse manhwa ran for twelve years from '07 to '19 and is easily one of the top manhwa online right now. Since it's all wrapped up, it makes for a great binge read. And then there's the anime adaptation.
The Noblesse manhwa can be read for free on Webtoon.
DICE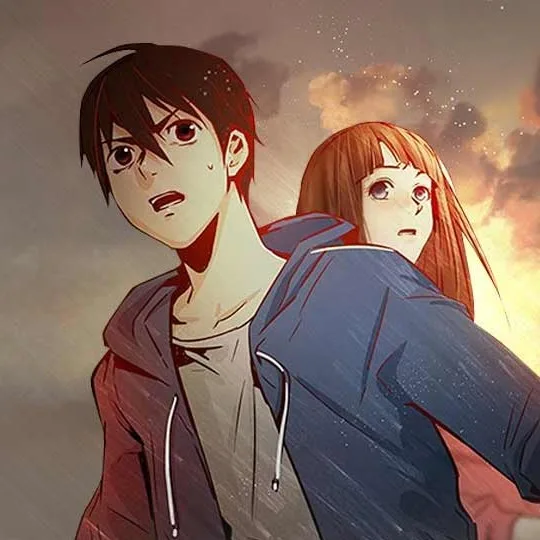 Full title: DICE: The Cube that Changes Everything. The DICE manhwa is a fantasy series created by Hyunseok Yun. The series began in 2013 and was actually one of the first webtoons online to get an English translation.
Meek and frequently bullied teenager Dongtae isn't having much luck in life. That is, until he befriends the new transfer student, Taebin.
Taebin introduces Dongtae to a whole new world of Dicers, people who obtain and use mysterious cubes known as dice.
The titular dice provide the roller with an increase in various attributes from strength to beauty to intelligence, depending on the result they roll.
More dice can be obtained by completing quests provided by a Game Master known as X.
The DICE manhwa can be read for free on Webtoon.
The God of High School
The God of High School manhwa began all the way back in 2011, and an English translation was launched in 2014.
This is another top manhwa that you've probably heard of thanks to its 2020 anime adaptation via Crunchyroll, animated by studio MAPPA.
Created by Yongje Park, The God of High School is a martial arts action manhwa which follows the exploits of Mori Jin, a 17-year-old high-schooler in Seoul.
His martial art of choice is taekwondo, and his mission is to win the titular God of High School tournament.
Sponsored by a shady, shadowy corporation, the God of High School tournament promises its winner the grand prize of anything their heart desires. This is a series that heavily prioritises intense martial arts action.
The God of High School manhwa can be read for free on Webtoon.
Cheese in the Trap
This is a slightly older online webtoon series, having wrapped up back in 2014. For that reason, the Cheese in the Trap manhwa has been elevated to classic status.
Created by Soonkki, Cheese in the Trap is often considered one of the top manhwa to read online.
In fact, Cheese in the Trap proved to be such a hit manhwa in Korea that it was adapted into a k-drama of the same name.
The original Cheese in the Trap manhwa is a college drama that follows a perfect student named Seol who, after a break, returns to university.
When she meets, and begins a complicated relationship with rich "Mr. Perfect" Yoo Jung, her life becomes frustratingly complicated.
Cheese in the Trap is a romantic drama that plays on class differences, exploring toxic relationships and the complications that love and romance bring with them.
The Cheese in the Trap manhwa can be read for free on Webtoon.
Painter of the Night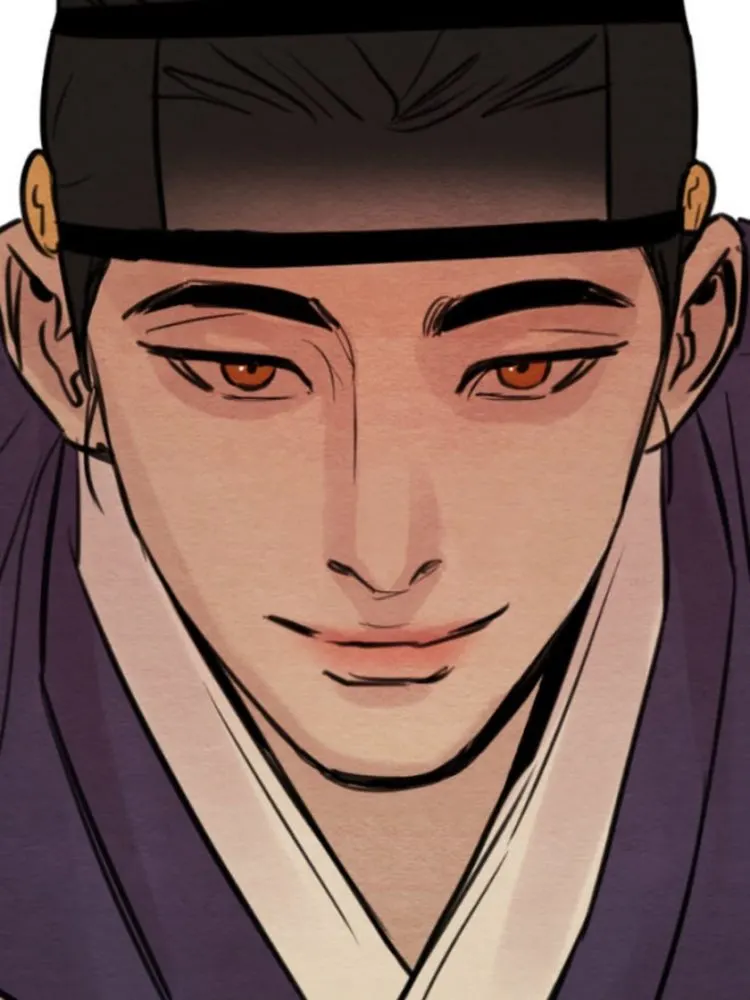 All the manhwa webtoons mentioned on this list so far have been freely accessible via Webtoon. The Painter of the Night manhwa, however, is a BL (boys' love) manhwa series available on Lezhin, and categorised as a mature manhwa.
You can read the first two chapters for free but the rest must be paid for.
The Painter of the Night manhwa is one of the top manhwa on Lezhin; it has proved to be a hugely popular queer romance webtoon.
This online manhwa tells the story of a talented painter named Nakyum.
Just as he decides to put his art behind him, Nakyum's life is intruded upon by a nobleman named Seungho. With an intense lust for painting, Seunho recruits Nakyum as his personal painter.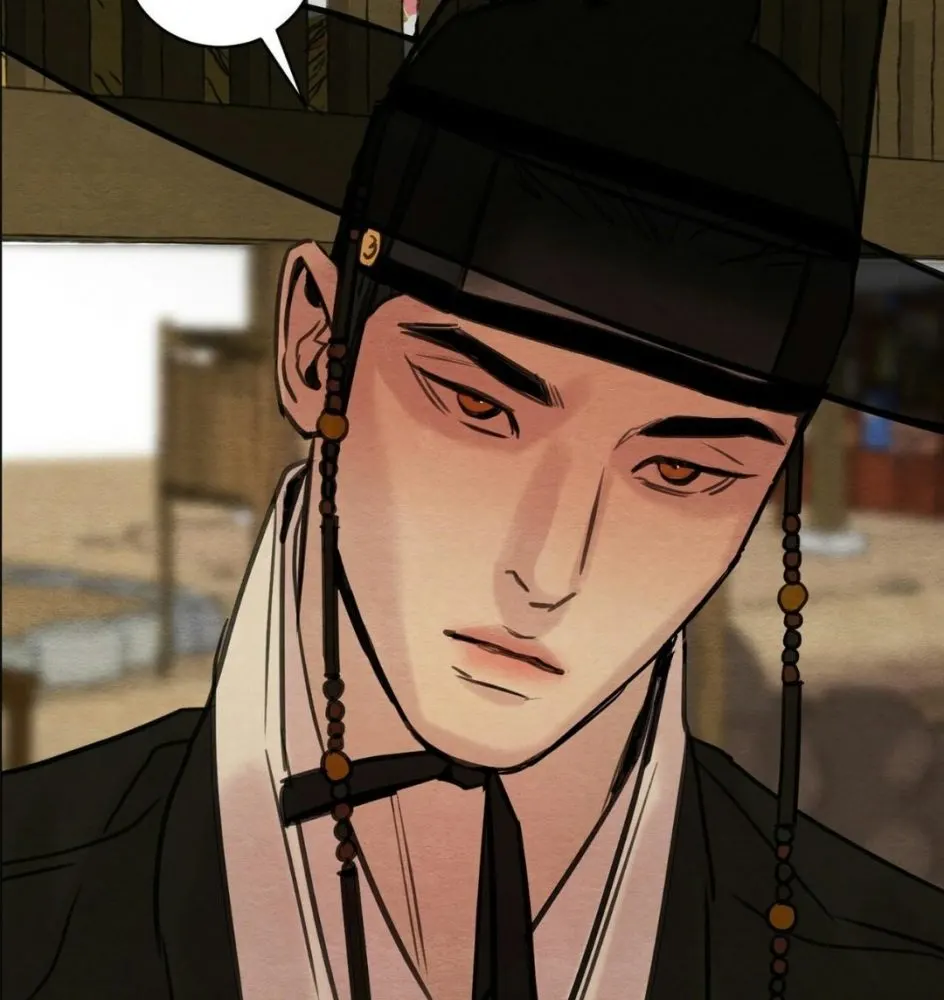 Disclaimer: Because this manhwa isn't free, I haven't actually read it myself yet, but I've added it to this list due to its insane popularity and the fact that it is the top manhwa on Lezhin.
Therefore, I can't personally recommend it, but the manhwa's popularity speaks for itself.
The Painter of the Night manhwa can be read (for a price) on Lezhin.
While Moms is indeed a Korean manhwa (and one of the top manhwa I've ever read), it isn't actually available online. You'll need to buy this one physically. It's published by the fantastic folks at Drawn & Quarterly.
Moms is immediately reminiscent of Natsuo Kirino's dark and twisted Japanese novel Out (read it if you haven't).
It stars three middle-aged mothers who are sick of their menial jobs and dreadful boyfriends/husbands. They deserve more from life than this drudgery.
If you've read Out, you'll be here expecting bloodshed and murder and gangsters. But Moms, translated brilliantly by Janet Hong, takes a different approach, leading us into a darkly comic world of hedonism and living life like a twenty-something.
Tired of terrible men and terrible day-to-day work lives, our titular moms visit bars and clubs, enjoy men and drink, and have fun for themselves. Moms a black comedy for the ages and a must-read manhwa.
Bad Friends by Ancco
Like Moms, Bad Friends is another Korean manhwa that you'll need to buy physically, rather than read online, but it is wholly worth the price if you like dark tales.
What makes Bad Friends one of the top manhwa around is its raw approach to narrative storytelling.
Bad Friends is a graphic memoir translated by Janet Hong, and it tells the heart-wrenching story of Pearl, a teenage girl growing up in the rough neighbourhoods of 1990s South Korea.
For Pearl every day is a horror story, as her abusive father relentlessly beats her to the point of death time and again.
Eventually she leaves home with her also abused schoolfriend Jeong-ae and is immediately forced to confront a world that is unforgiving, cruel, abusive, and uncaring.
From the first charcoal-soaked page – depicting a small girl lighting a cigarette on her balcony, a dark and looming alley at her back and a second balcony overhead boxing her in – we are trapped in this world just as she is.
There is no dialogue here, only the still suburban bleakness and our solitary protagonist huddled, deflated and pathetic, with a cigarette pinched between her teeth.
The style of art that Ancco proves herself to be a master of is one of thick blackness: harsh lines divide up the world, and deep charcoal darkness often soaks her night skies.
It's not a pleasant tale, but it's one that takes place in a world we know far too little about. And learning can often be a painful but necessary experience. And cathartic, too.