Representation of minority experiences in genre fiction is important for ensuring that art offers a more universal experience. But there's more to it than that.
Diversity of voices within genres like horror also allows that genre to be shaken up by new ideas and approaches to the medium. Queer horror books bring a unique voice to the genre.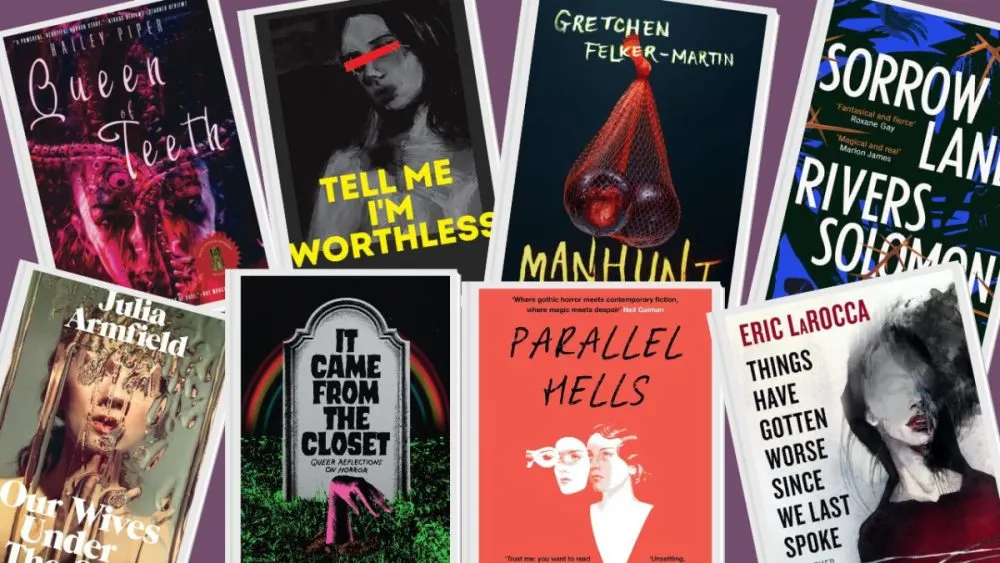 The Best Queer Horror Books
The authors covered here are all imaginative, daring writers who are bringing the queer experience to the world of horror, and with that come unique terrors and monsters.
Fear is different for everyone, and the voices of gay and trans writers and characters bring forth new fears and ways of exploring them.
And so, here are the best queer horror books out there right now, written by authors who are breathing new life into the horror genre.
Read More: Essential Horror Novels (Not by Stephen King)
Tell Me I'm Worthless by Alison Rumfitt
Written by British transgender author Alison Rumfitt, Tell Me I'm Worthless is a Shirley Jackson-esque haunted house novel fuelled by political and social rage.
This queer horror novel follows a pair of opposing protagonists who were once friends: a young, vulnerable trans woman who is being haunted, and a jaded, twisted transphobe.
During their time at university, these two women spent a night at an abandoned and haunted house called Albion, and left the house very different and damaged people.
Tell Me I'm Worthless tracks the present-day lives of these women and gently unravels the history of the house Ablion, as well as what exactly happened on that fateful night.
Full of anguish and terror, Tell Me I'm Worthless is one of the most haunting and raw queer horror books you'll ever read.
Buy a copy of Tell Me I'm Worthless here!
Queen of Teeth by Hailey Piper
American transgender author Hailey Piper has penned an incredible number of horror stories in her time, and her first horror novel was Queen of Teeth.
This is a gnarly book about bodily autonomy, the American healthcare system, and self-control.
The morning after a one-night stand, protagonist Yaya wakes up with the sheets soaked in blood, and assumes her period has come early and unexpectedly.
In actual fact, a full set of human teeth has grown at the entrance to her vagina, and the corporation AlphaBeta Pharmaceutical is to blame.
As she continues to transform in monstrous, terrifying ways, and the mouth in her nethers takes on a mind of its own, Yaya must fight against and run from the people who did this to her.
With a lesbian protagonist, a trans author at the helm, and a story about changing bodies, as well as corporate and governmental control over our lives, this is one of the most deeply queer horror books you'll ever read.
Buy a copy of Queen of Teeth here!
Manhunt by Gretchen Felker-Martin
Unapologetically angry, bloody, and harrowing, Manhunt is not for the faint of heart. Written by an American trans author, this is a disgusting and punk horror novel.
Manhunt is set in a post-apocalyptic world ravaged by a virus that specifically targets testosterone, and cisgender men have been reduced to ravaging, cannibalistic zombies.
These man-zombies aren't the only threat that our protagonists — a pair of trans women journeying along the USA's east coast — face, however.
Amongst the survivors of this plague, most of whom are cisgender women, there are those who wish to hunt and kill the trans people who have managed to also survive the plague.
Manhunt is as viscerally bloody as a horror novel can possibly be, and is also very blunt in its aggression towards toxic masculinity and transphobic women.
Both a clever twist on the post-apocalypse formula and a reaction to modern-day bigotry towards the trans community, Manhunt is one of the most daring queer horror books ever written.
Our Wives Under the Sea by Julia Armfield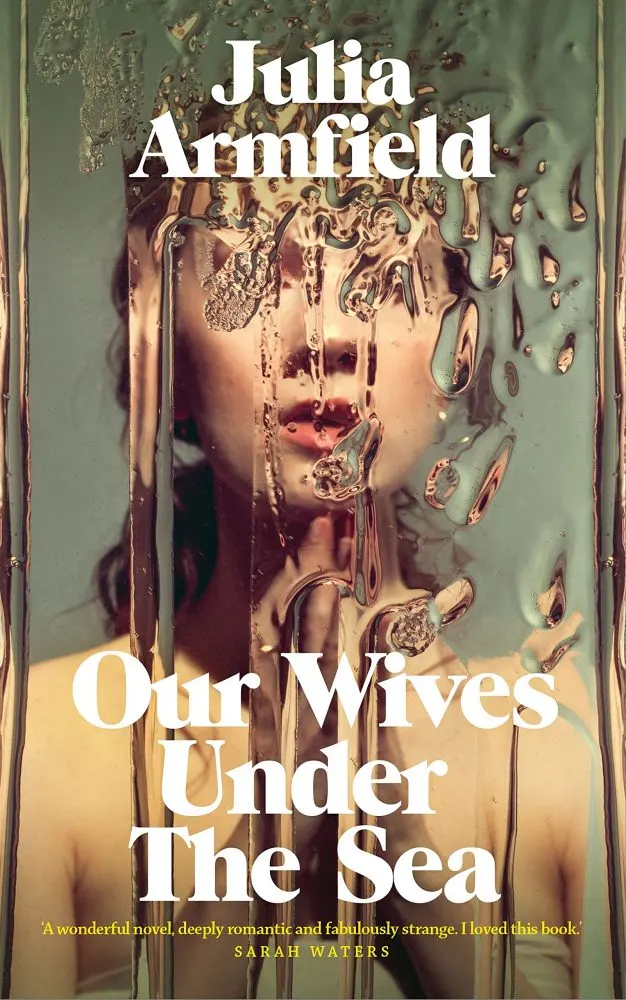 Our Wives Under the Sea is the debut novel by British author Julia Armfield; a gothic novel about a married lesbian couple whose lives are tragically upended.
Leah spent six months at the bottom of the ocean on a research trip which should have lasted only a few weeks. Her time trapped in a submarine has changed both her mind and her body.
Her wife, Miri, is relieved to have her wife back but quickly comes to realise that there is actually very little left of her wife at all.
We follow both of these narratives as the novel progresses, learning what eldritch horrors Leah encountered in the depths and watching on as Miri figures out what she should do next.
Claustrophobia is, appropriately, everywhere in this gothic horror novel, as both women are trapped in one way or another: in their homes, in their minds, and in their memories.
Our Wives Under the Sea is a powerful gothic story of grief and loss, and one of the most harrowing queer horror books you will ever read.
Buy a copy of Our Wives Under the Sea here!
Sorrowland by Rivers Solomon
Written by UK-based non-binary American author Rivers Solomon, Sorrowland is a politically-charged piece of American gothic fiction.
This is a novel about the history of the USA's relationship to Black people, specifically Black bodies.
Our protagonist, Vern, is an albino Black teenager who has escaped an isolated cult commune. She gives birth to twins alone in the forest and then continues to run.
The story of a Black commune that rejects modernity and Americanisms eventually leads to bleak and harrowing revelations about White America's treatment of the Black community.
Written by a non-binary author, this is a novel featuring lesbian love, cult behaviour, possession, and so much more.
A truly startling and poetic piece of frightening American gothic literature, and one of the most politically powerful queer horror books on the shelves.
Buy a copy of Sorrowland here!
Parallel Hells by Leon Craig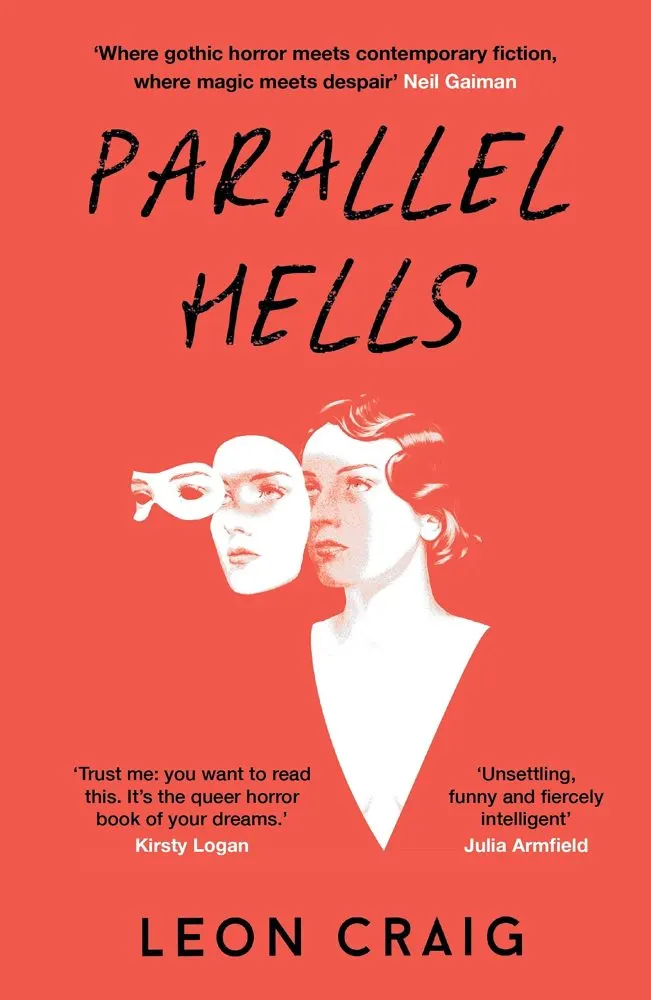 This is a collection of horror stories that spans multiple styles and genres, inspired by mythology, folk horror, and modern popular culture.
While not all of the stories in here are explicitly queer (such as the shortest tale, which recounts the experiences and feelings of a bunch of wooden antiques), many of them are.
One stand-out story is that of a viking man and his forbidden love with a pacifist friend, told from the perspective of the viking's jealous and murderous wife.
Another is the sinister story of a succubus who works amongst a diverse queer cast in a world of sex and kink.
Then there's the endless party which takes place in a house that offers people their deepest desires, and one man's true desire is to transition.
There is a wonderful breadth of diversity in the queer representation and narrative stylings of Parallel Hells, one of the most unique queer horror books out there.
Buy a copy of Parallel Hells here!
What Moves the Dead by T. Kingfisher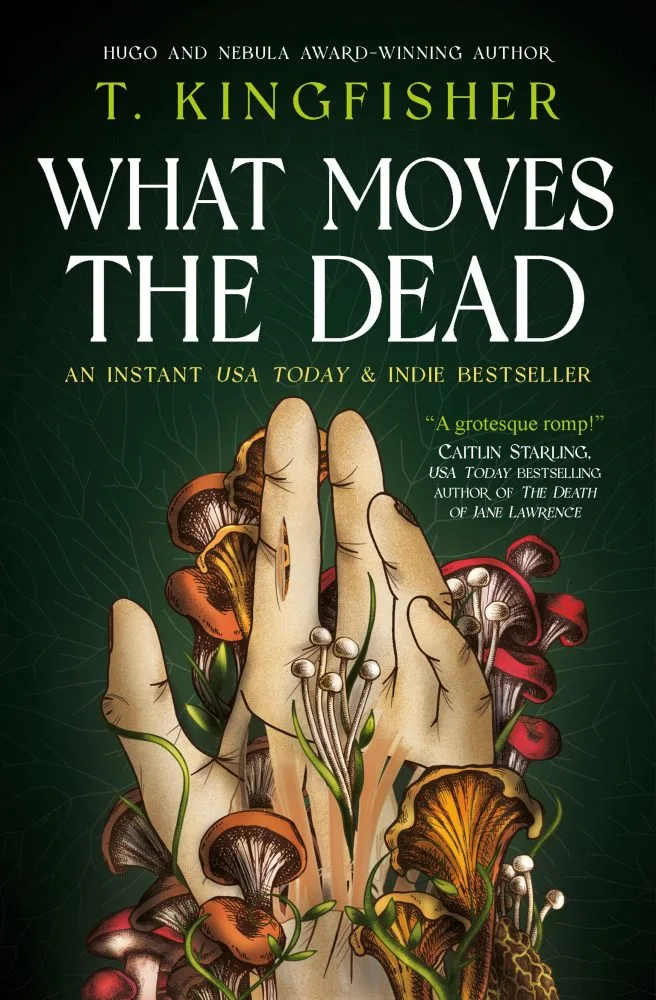 Written by American horror author T. Kingfisher, What Moves the Dead is a daring and masterful retelling of Poe's The Fall of the House of Usher.
This short novel tracks its protagonist as they visit the home of a pair of old friends after receiving a letter from them, but this house is hardly a home any longer.
Taking the bones of Poe's original story and building upon it in savvy and imaginative ways, What Moves the Dead is a twisted and terrifying short horror novel.
What makes it refreshingly queer is its protagonist's non-binary identity, hailing as they do from a place in which soldiers give up their gender when choosing to serve their land.
The non-binary twist in the tale, as well as the protagonist's dedication to their country, adds significant personal depth to the character that helps to elevate this classic gothic horror story to new heights.
Buy a copy of What Moves the Dead here!
Read More: The Best Horror Novels Ever Written
The Cabin at the End of the World by Paul Tremblay
The novel which inspired M. Night Shyamalan's Knock at the Cabin, Paul Tremblay's American horror masterpiece is an exercise in tension and terror.
Taking place entirely on the grounds of a New Hampshire cabin, The Cabin at the End of the World follows a gay couple and their adopted daughter as their time together at the cabin is disturbed.
An enormous man approaches the cabin and insists that he and his three friends must be let inside. They wield makeshift weapons which they insist won't be used on the family.
After managing to force their way inside, these four invaders explain that they need the family's help with stopping the end of the world.
What follows is a story all about faith, cult behaviour, and trust, as the reader spends the entirety of the novel wondering what, if anything, is real.
Bloody at times, with shocking and eye-opening twists and turns, The Cabin at the end of the World is one of the most taut tales of suspense you'll ever read.
Buy a copy of The Cabin at the End of the World here!
Things Have Gotten Worse Since We Last Spoke by Eric LaRocca
Part of the three-story collection of the same name, Eric LaRocca's story Things Have Gotten Worse Since We Last Spoke is an epistolary tale about emotional control.
Set around the year 2000, this story is written as a series of emails and instant messages between two women, one of whom is struggling to pay her rent and is selling off precious heirlooms.
The other woman makes her an offer: she'll pay her rent for her, but only if they enter into a dominant/submissive relationship in which one does whatever the other says.
Despite the fact that these women never meet in person, and all of this is read through email correspondence, the terror is visceral and incredibly unsettling.
The places this queer horror story goes are as unexpected as they are frightening. A brilliantly imaginative exercise in fear.
Buy a copy of Things Have Gotten Worse Since We Last Spoke here!
The Trees Grew Because I Bled There by Eric LaRocca
Following on from the huge success of Things Have Gotten Worse Since We Last Spoke comes this disgusting and depraved collection of short queer horror stories from Eric LaRoccca.
These stories often focus on gay men and women and have a tense and uncomfortable focus on body horror.
For example, one story is a diary from the perspective of a woman whose wife has been diagnosed with cancer.
However, her wife is also obsessed with experimental performance art that includes body mutilation and self-mummification.
Or a story about a gay couple who get chatting to an older straight couple at the park before realising their child has vanished, and was in fact stolen.
To win their child back, they must play a cruel and insidious game of truth-telling that will tear their relationship apart.
These are daring and deeply discomfiting queer tales of horror and terror, not for the feint of heart.
It Came From The Closet, Edited by Joe Vallese
This is a non-fiction book; a collection of essays by various queer writers who are tackling the world of horror cinema.
Each essay focuses on a film, or a theme which several films share, and examines that film of theme through a queer lens.
Many of these stories are personal and full of anecdotes; others are more analytical and academic in their approach to queer interpretation.
If you're a fan of horror cinema, this essay collection will reframe many of the classics in a fun, engaging, and thought-provoking way.