Historical fiction is a brilliantly broad genre of fiction, with the potential to span so much of human history and culture.
Because of this fact, many of the best historical fiction books come from far and wide — from Latin America to Japan, and everywhere in-between.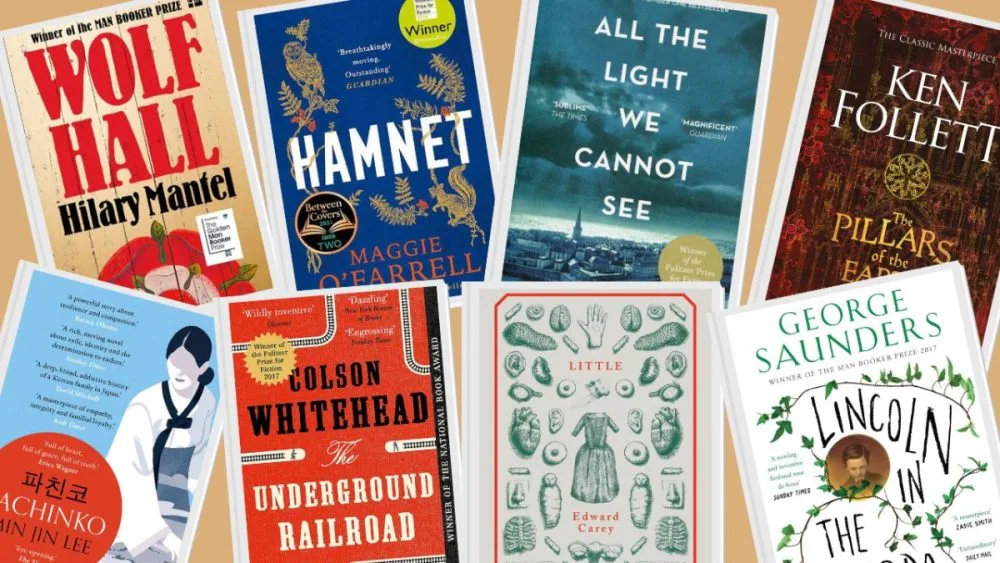 But, of course, the UK has a particular affinity for historical fiction, so many of the novels you'll find on this extensive list are British.
This is a celebration of historical fiction, showcasing the breadth and scope of the genre; how creative its authors are and what they can do with our rich histories.
The Best Historical Fiction Books of All Time
You'll find here novels that explore periods as well-trodden as the two World Wars, and ones as rich as China's Ming Dynasty.
Through these historical fiction books, you'll meet Henry VIII, William Shakespeare, Madame Tussauds, Abraham Lincoln, and so many more.
You'll spend time in a French asylum, on the wide plains of Argentina, and the battlefields of Ancient Greece.
These are some of the best historical fiction books you'll ever read; books that will take you across so much of this world's rich, vibrant, and tumultuous history.
Wolf Hall by Hilary Mantel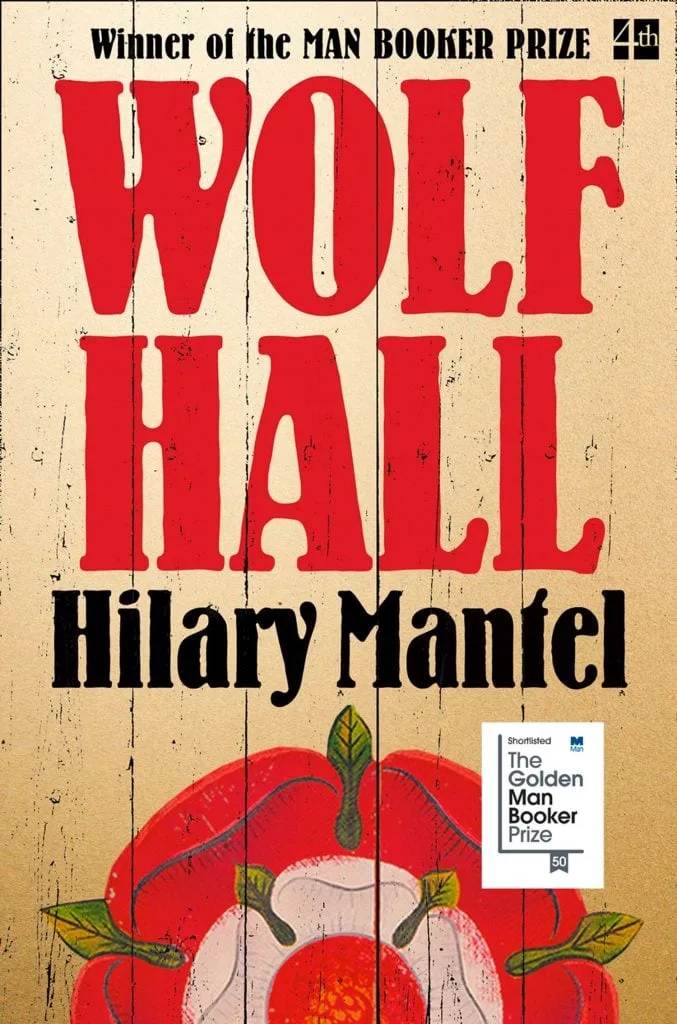 Wolf Hall manages to be many things. For many readers, it is the defining book of the historical fiction genre, at least in the UK.
Hilary Mantel's Wolf Hall and its direct sequel, Bring Up the Bodies, both won the Booker Prize, while the final book of the trilogy, The Mirror and the Light, was shortlisted for the Women's Prize.
The Guardian newspaper called Wolf Hall the best novel of the 21st Century (so far).
Wolf Hall is, undeniably, a masterpiece of historical fiction. It's dense and its language can be challenging, but it is beautiful, clever, and enthralling.
Telling the fictionalised biography of the legendary English politician Thomas Cromwell, Wolf Hall throws readers into the fraught and frightening world of Henry VIII's court.
We watch Cromwell rise from being the abused son of a blacksmith to the man at Henry VIII's ear; the man with the real power in England.
Mantel paints Cromwell as a more sympathetic character than history has done, and uses that altered perspective to tell one of the most engaging historical novels ever penned.
Few novels have made as much of an impact on their respective genres as Wolf Hall has; unquestionably one of the best historical fiction books of all time.
Little by Edward Carey
Edward Carey is a true talent, and his books are a gift to contemporary literature. Little, a fictionalised biography of Madam Tussauds, is his finest work.
Little follows the life of Marie Grosholtz, from her birth in Alsace, France in 1761, through her adolescence and deep into her adulthood.
We follow Marie, nicknamed Little, as she loses her father, and soon after her mother, before spending most of her life as the ward, student, and apprentice of an eccentric anatomist.
Dr. Curtis teaches Marie everything there is to know about human anatomy, and the two travel through much of central and western Europe before eventually settling in Paris.
As Little progresses, we experience the French Revolution and see the deepest innards of the Palace of Versailles, all through the eyes of the woman who would become Madame Tussauds.
Both an intimate and subtly gothic novel and a wildly epic biography, Little is one of the very best historical fiction books ever written.
Hamnet by Maggie O'Farrell
Maggie O'Farrell's Hamnet, which won the Women's Prize for Fiction 2020, is a fictionalised retelling of the life of Agnes Hathaway, wife of William Shakespeare, as well as the tragically short life of their son Hamnet, whose death inspired the creation of the play Hamlet.
Gorgeously crafted, Hamnet shifts between the wider biography of Agnes as she meets and marries The Bard, and shorter chapters that detail the final days of Hamnet's life.
There are supernatural whispers throughout; the framing and pacing jolts and twists unapologetically; Shakespeare himself is never given a name, with the prose remaining firmly on the other people in his life.
Hamnet is a personal favourite novel of mine, especially within the genre of historical fiction. It does so much so well. Expertly plotted, gorgeously written, with dynamic and tragic characterisation. A must-read historical fiction book.
Love and Fury by Samantha Silva
Like Maggie O'Farrell's Hamnet, Samantha Silva's Love and Fury is a historical novel that shines a light on a woman often overshadowed by someone close to them who found greater fame.
In this case, that person is pioneer feminist and mother of Mary Shelley, Mary Wollstonecraft.
Often simply contextualised as the Frankenstein author's mother, Mary Wollstonecraft is also credited as being one of the Western world's first feminist writers, having famously penned A Vindication on the Rights of Woman.
Beyond that, however, little is ever said about Mary Wollstonecraft. As Love and Fury demonstrates, however, she had an incredible life of her own.
Wollstonecraft spent most of that life educating — and fighting for the education of — young British women at a time when women's education was seen as pointless at best by the men in power.
Love and Fury is a historical novel that shows the true strength of Mary Wollstonecraft's life and deeds beyond the book she is most famous for.
A beautifully-written, honest, and detailed look at the life of one of Britain's most remarkable women, this is one of the best historical fiction books you'll ever read.
Buy a copy of Love and Fury here!
The Remains of the Day by Kazuo Ishiguro
Written by my own personal favourite author, Kazuo Ishiguro, The Remains of the Day is a historical novel about regret and human malleability.
The Remains of the Day begins with our protagonist and narrator, a butler named Stevens, setting out on a road trip across England.
Stevens has worked at Darlington Hall for many years and his new employer, a nouveau riche American, happily encourages him to take a vacation while he himself is away in the US on business.
Stevens plans to reunite with Darlington Hall's former housekeeper, a woman whom he clearly had deep feelings for.
Stevens, however, has always been married to his job. He is a rigid, unmovable traditionalist with a particular attitude towards life, work, and class; one that he deems right and proper.
This stern and conservative outlook has cost Stevens so much potential joy, and now he has a chance to right those wrongs.
A simple novel on the face of it, the waters of The Remains of the Day run deep, as do those of its protagonist.
This is a truly elegant and beautiful literary masterpiece, and one of the very best historical fiction books ever written.
Buy a copy of The Remains of the Day here!
An Artist of the Floating World by Kazuo Ishiguro
Before he wrote The Remains of the Day, Ishiguro focussed his attention on the country of his birth, and wrote the heart-wrenching historical novel An Artist of the Floating World.
This novel takes us to a time shortly after the end of World War II and the fall of the Japanese Empire, and its story follows the life and memories of an aged and once-renowned ukiyo-e painter named Ono.
Ono has had a long and revered career as an ukiyo-e artist but, when war began brewing, he strayed from the teachings of his master and turned his hand to making propaganda posters.
With the war over, Ono and his works are now a symbol of embarrassment. His family, neighbours, and old friends look at him with shame and embarrassment.
An Artist of the Floating World is a masterpiece, not only in its setting and its themes of shame, political corruption, and time's ability to change us.
It is also a masterpiece of character writing and perspective.
We see the world through Ono's eyes, making him a sympathetic character, and yet we also grow to be repulsed by him as the story unfolds.
There is a persistent tug-o-war in our hearts as we struggle to sympathise with Ono while also being trapped in his mind and his memories.
An Artist of the Floating World presents a challenge of perspective and sympathy rarely explored so well in literature.
This Ishiguro novel is another masterpiece of literary fiction and historical fiction.
Buy a copy of An Artist of the Floating World here!
All the Light We Cannot See by Anthony Doerr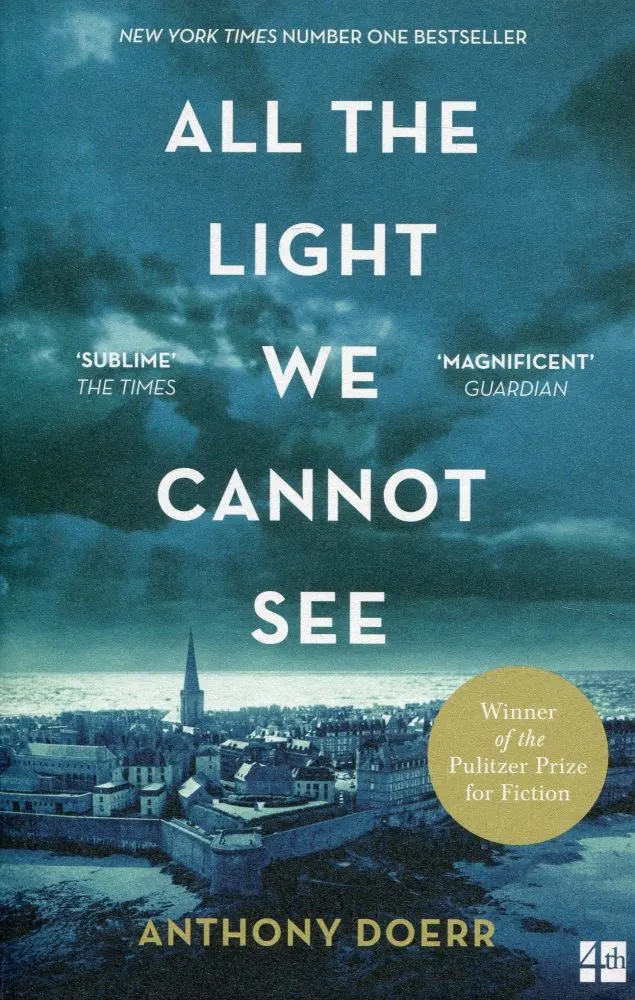 All The Light We Cannot See, which won the Carnegie Medal and Pulitzer Prize, has become one of the giants of modern American literature.
It also managed the impressive feat of standing tall in a sea of mediocre-to-excellent World War II historical fiction.
Set against the backdrop of war-ravaged France, All The Light We Cannot See tells the story of Marie-Laure, a blind French woman, and the path that leads her to the orphaned Werner, a member of the Hitler Youth.
The glue that holds this historical novel together is its lovable cast of characters, including Marie-Laure's father, a miniaturist and keeper-of-keys at the Museum of Natural History.
The relationship between him and his daughter is a deeply moving one, as is the story of young Werner, who witnesses the effects of Nazism from the inside, and from a young age.
All The Light We Cannot See is one of the most powerful, moving, and satisfying American novels of this century, and one of the best historical fiction books we have.
Buy a copy of All the Light We Cannot See here!
Babel by R.F. Kuang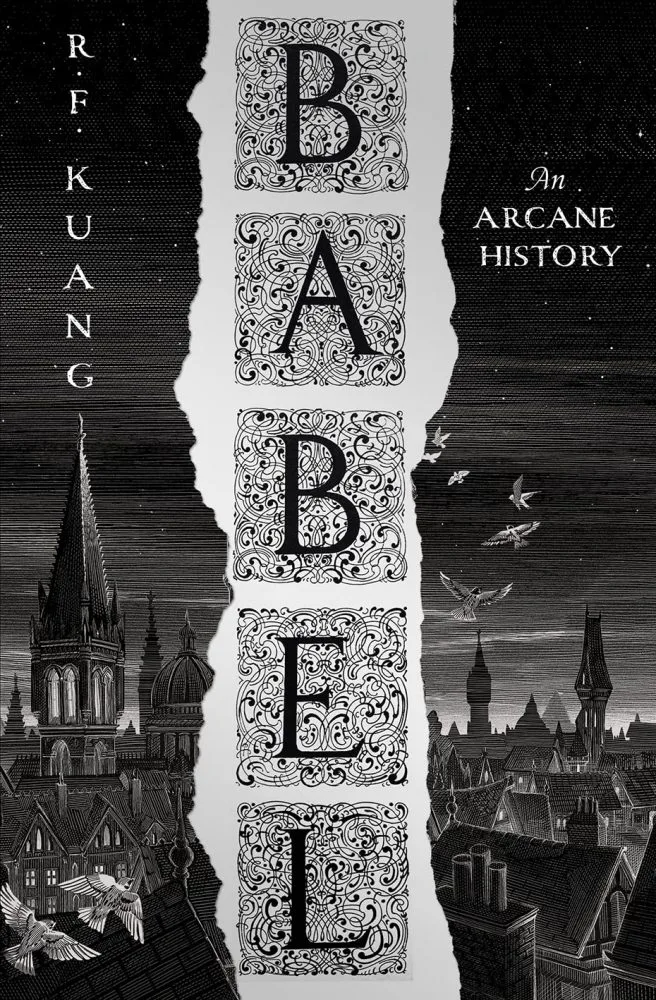 Babel is one of the most raw, powerful, politically aggressive, and savvy historical fiction books you'll ever read; one that also mixes in dark academia and a sprinkle of urban fantasy.
Set in Oxford, 1836, Babel tells the story of a boy from Canton (Guangdong) China who narrowly escapes dying of cholera with the rest of his family as he is whisked away by a rich and powerful white man.
This man is Professor Lovell, an English academia who brings Robin to London, teaches him Greek and Latin, encourages his studies in translation, and then sends him off to Oxford University.
There, Robin is enrolled in the Royal Institute of Translation, housed in the tallest tower in Oxford, the titular Babel. He studies alongside three new friends: a boy from Calcutta, a Black Haitian girl, and a rich white girl.
Robin is also recruited into the ranks of a radical political group known as Hermes, who seek to disrupt the British Empire and its economic powers in order to free its annexed and strangled nations.
The fantasy element of Babel comes in the form of silver, a substance that can cast a kind of magic when the right words and their translations are carved into it.
Silver is what has secured Britain as a global superpower, and Robin's studies will eventually lead him to a key role in the strengthening and upholding of British imperial power across the globe.
This angers him, as Robin feels as though he is betraying his own culture and people; and so, he helps Hermes from the inside, allowing them access to Babel.
Babel is a masterpiece of historical fiction that tackles the monstrous, inhuman actions of the British Empire head-on. It's a novel with teeth and claws, and an absolute must-read.
Clytemnestra by Costanza Casati
While we at Books and Bao love ourselves some Greek Mythology, and there are many great retellings of the Greek classics out there right now, this is about historical fiction.
For that reason, we are including only the most grounded novels on this list. No gods, no magic, no monsters. Only people and their politics.
And one of the best of these historical fiction books set within Ancient Greece is Costanza Casati's Clytemnestra.
This is a dark, angry, intimate, epic that follows the life of the titular Clytemnestra, a Spartan princess who is known for being the wife and murderer of Agamemnon, king of Mycenae.
Clytemnestra begins with our protagonist's youth, growing up alongside her sister Helen, falling in love with a decent man, and eventually having his son.
But we know that, eventually, she will be married to the bloodthirsty tyrant king Agamemnon; her sister Helen will marry his brother and be stolen to Troy by Paris, thus beginning the Trojan War.
This masterpiece of historical fiction covers all of this and so much more, sparing none of the tragedy that befalls our protagonist.
We watch Clytemnestra become abused, traumatised, and twisted into a vengeful, venomous queen.
We clench our fists in hope that she will be vindicated, find her revenge, spill the blood that deserves to be spilled.
A tense, angry feminist masterpiece of a novel, Clytemnestra is a must-read; one of the most essential historical fiction books on the shelves right now.
Buy a copy of Clytemnestra here!
Read More: The Best History Books Ever Written
Nettleblack by Nat Reeve
Nettleblack is the debut novel by non-binary British author Nat Reeve; a laugh-out-loud funny and delightfully charming novel in so many surprising ways.
Taking influence from Shakespeare, Dickens, and Agatha Christie, and also reminiscent of the settings found in the film Hot Fuzz and the show Schitt's Creek, Nettleblack is an absolute delight.
Written in an epistolary style, Nettleblack is set in the late 19th Century and tells the story of Henry Nettleblack, youngest daughter of a family who made their fortune developing a medicinal tincture.
When Henry's eldest sister wishes to marry her off into the gentry, she runs away from home, and an absurd twist of fate lands her in the ranks of a quirky, odd local vigilante group who call themselves the Dallyangle Division.
There, she meets and works clumsily alongside a host of eccentric characters with names that would make Dickens jealous and personalities lifted from Shakespeare's finest comedies.
One of these characters is Pip Property, a wonderful dandy of a non-binary character.
In a scene that should go down in history, Henry's meeting with Property involves them explaining they/them pronouns by asking Henry to "stumble in sweet Shakespeare's footsteps and use them".
Nettleblack warms and entertains in equal measure; it is a celebration of strangeness and difference. It congratulates those of us who don't fit the status quo and gives us a wonderful world to escape to.
Reeve takes their expertise in Victorian history and literature, and melds it with their own distinct personality and attitude towards gender diversity, creating one of the best historical fiction books of recent years.
Buy a copy of Nettleblack here!
The Mercies by Kiran Millwood Hargrave
Kiran Milwood Hargrave is one of the most exciting and beloved authors of the UK today.
Having written several celebrated YA novels, The Mercies was her first novel for adults, and it made waves upon its publication.
Inspired by true events, The Mercies is set in 1617 Norway — specifically the island of Vardo.
The book begins with a freak winter storm taking the lives of every man from the island community — all were fishermen, and all were tragically at sea when the storm suddenly hit.
Vardo is now an island of women. Soon enough, a man of God arrives from Scotland to "take control". He has brought with him his wife, a woman inspired when she finds a community devoid of men.
The Mercies is written with astonishing prose. A truly gorgeous novel, from beginning to end. It is the perfect length, expertly paced, utterly flawless in its writing and atmosphere.
A sternly feminist piece of historical fiction and a true gem amongst even the best historical fiction books.
Buy a copy of The Mercies here!
The Dance Tree by Kiran Millwood Hargrave
Kiran Milwood Hargraves' follow-up to The Mercies was the riveting and strange The Dance Tree: a historical novel about patriarchy, superstition, and oppression.
Set in 16th Century Strasbourg, The Dance Tree follows Lisbet, a young woman who has been struggling to carry a child to term. She is pregnant again, and desperately praying that this one will last.
Her husband's sister was sentenced to seven years of penance for a sin nobody will mention, and she is set to return during this blisteringly hot summer.
Amongst these big changes, the town has also been taken by a strange "disease" as women walk into the town square and start to dance. They dance for days until collapsing, and then dance some more.
Mysteries and gossip abound as fear and paranoia takes hold in a novel about the power of superstition, religious oppression, and patriarchal abuse.
Kiran Millwood Hargrave continues to prove herself an author of some of the very best historical fiction books coming out of the UK right now.
Buy a copy of The Dance Tree here!
The Confessions of Frannie Langton by Sara Collins
The Confessions of Frannie Langton is one of the most impactful historical novels of recent years; all the more impressive considering it is a debut novel.
Sara Collins is a Black British writer and ex-lawyer who also penned the screenplay for the TV adaptation of her novel.
The Confessions of Frannie Langton begins with our protagonist on trial for murder. It's 1826, she was born and educated on the plantations of Jamaica, and she has since worked as a maid for the wealthy Benham family in London.
Mrs Benham, a woman Frannie dearly loved, is dead, and it's Frannie who stands to hang for the murder. But did she do it? And if so, why?
The Confessions of Frannie Langton isn't only one of the best historical fiction books of today. It's also one of my own personal favourite novels.
A truly mind-bending tale of race, class, empire, love, queerness, and so much more. A true modern classic amongst the very best historical fiction books.
Buy a copy of The Confessions of Frannie Langton here!
Lucky Red by Claudia Cravens
Lucky Red is a sapphic historical novel set in the American Wild West of the late 19th century. Our protagonist, Bridget, is a beautiful young redhead whose childhood was plagued with bad luck, to say the least.
Bridget was raised by her dumb and useless father, who sold their house for next to nothing. Then, out on the dusty road together, the father and daughter take shelter where he is bitten and killed by a rattlesnake.
Alone, Bridget wanders until she reaches the frontier town of Dodge, Kansas. There, her luck changes as she is taken in by the good and kind women of the Buffalo Queen brothel, where she works and finds a community.
She takes to sex work easily, enjoys the gift of food and shelter, and builds a solid bond with the other women at the Queen. And soon enough, she comes to realise that, while men are her work, women are what she loves and craves.
Her first crush is a fellow sex worker who doesn't stick around for long, and her second is an infamous female gunfighter with whom she falls in deeply in love.
Lucky Red is an exciting historical novel about sex, lust, love, and the bonds between women in small communities where the world is a dangerous, difficult place.
Pachinko by Min Jin Lee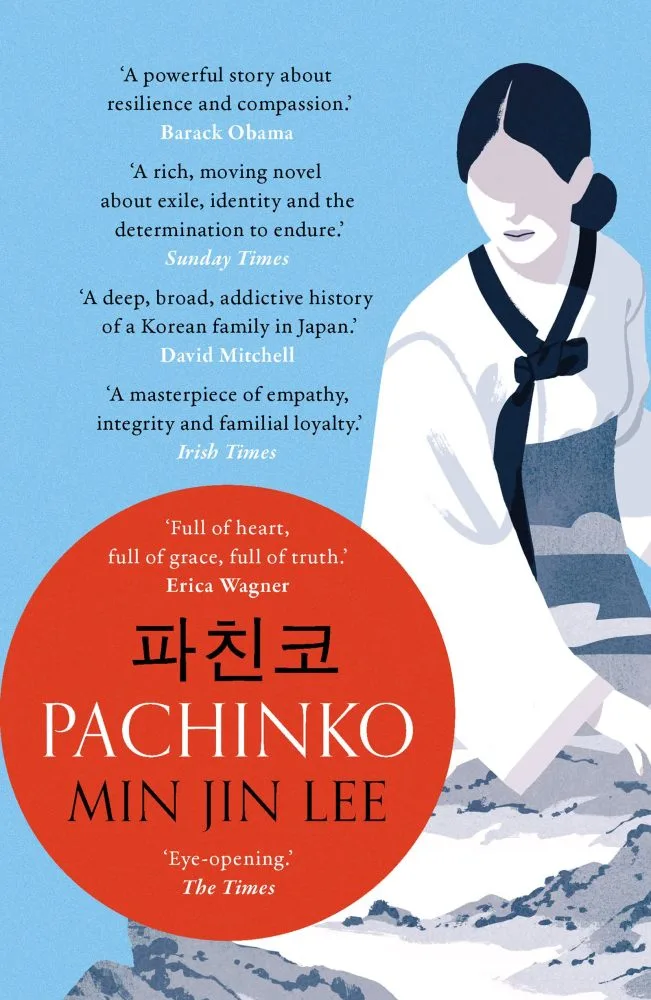 Min Jin Lee's Pachinko is a sincerely beloved novel; an epic family saga that takes the reader on a soulful journey through early 20th century Korea and Japan.
Four generations of a Korean family take us through their lives in the midst of the tragic and tumultuous annexation of Korea by the Japanese Empire.
Today in post-empire Japan, many zainichi Koreans continue to live, descended from those Koreans who were forced to move to Japan in the years leading up to World War II.
This fact gives Pachinko a sense of weight; its characters and events, what they went through, the tragedies they experienced, it all continues to reverberate into the modern day.
We begin with Sunja, a young and poor Korean who is pulled mercilessly in different directions by the actions and choices of men.
As we read, we travel from rural, coastal Korea to both the highest and lowest parts of Japanese society.
Pachinko is an incredible family saga and one of the best historical fiction books of all time.
Beloved by Toni Morrison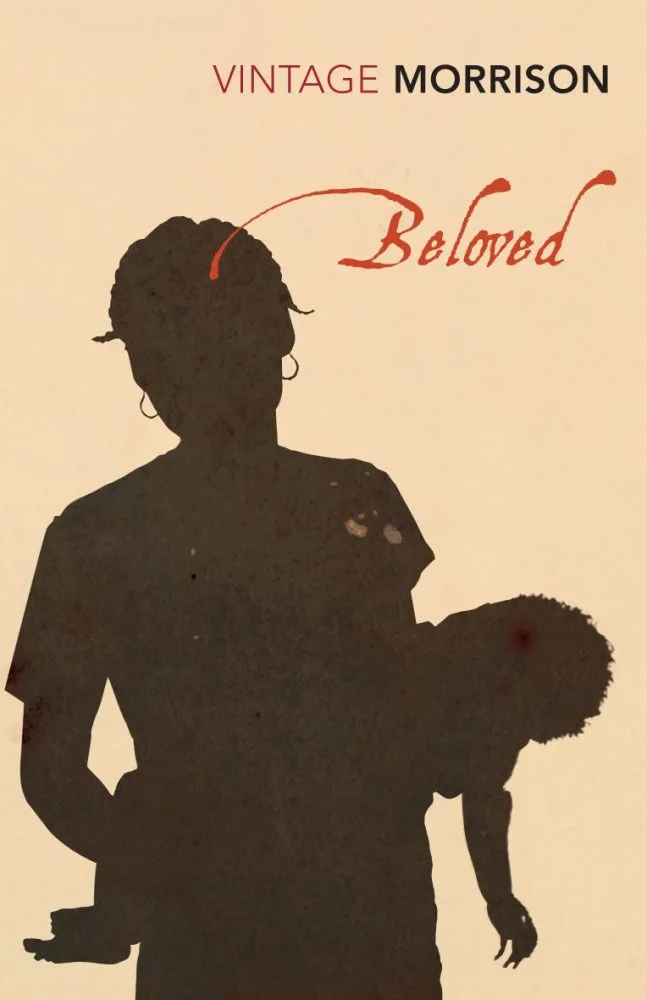 Toni Morrison is widely regarded as one of the greatest American writers, and rightly so. Her novels set a standard for fiction that is hard to match.
Beloved, one of her most celebrated books, was written in 1987 and set in 1873, after the end of the American Civil War.
Our protagonists are former slave Sethe and her teenage daughter Denver. Their home is haunted by a ghost which they believe to be that of Sethe's own eldest daughter.
When a former slave from the same plantation on which Sethe once worked, a man named Paul D, turns up at their home, he drives the ghost away.
Paul D then invites the mother and daughter to a carnival, and when they return home, a young woman named Beloved is waiting for them on their front porch.
Beloved is a story of slavery, of its traumas and the ways in which it defines a person, their family, and their community.
It is a classic of American fiction, a true masterpiece, and one of the very best historical fiction books.
Finger Bone by Hiroki Takahashi
Translated from the Japanese by Takami Nieda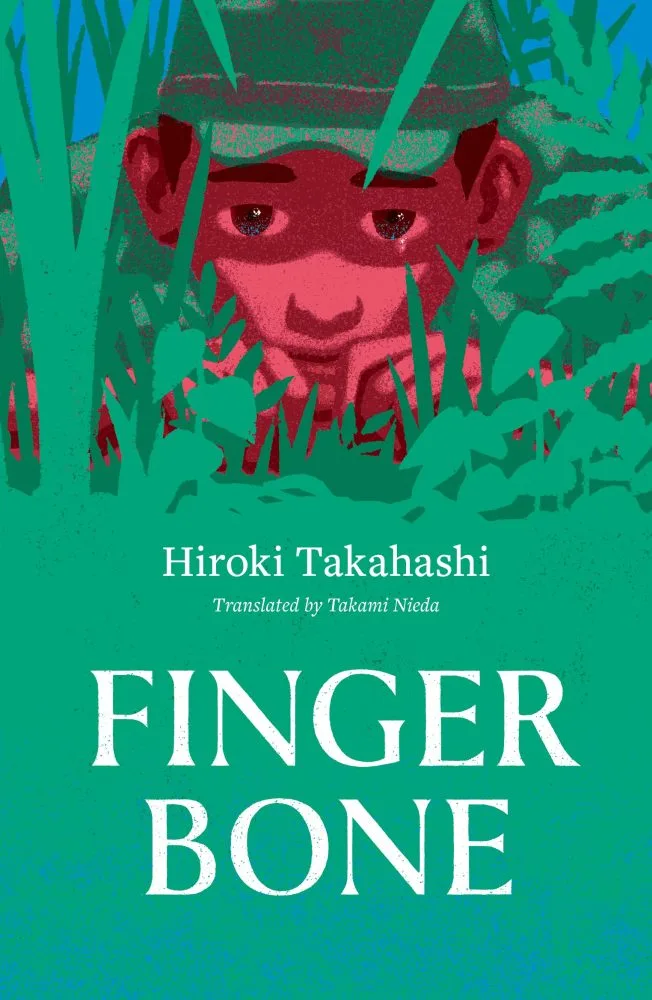 Novels about World War II are a dime a dozen. Some are excellent; some are forgettable and even offensive (looking at you, John Boyne, you terrible, terrible writer).
Finger Bone is one of those rare novels that transcends its genre. This is a masterpiece of Japanese war fiction that encourages us to wrestle with that age-old question: where is the good in war?
Our protagonist is a young, nameless Japanese soldier in Papua New Guinea. As this short novel progresses, we watch him make and lose friends, connect with frightened locals, and survive injury and illness.
Taking place partly in a field hospital and partly in the thick of the jungle, Finger Bone is wonderfully reminiscent of the poems of Wilfred Owen. A raw tale about the darkest, bleakest moments of warfare.
This is about innocent men suffering fatal wounds, struggling to overcome malaria, forging bonds, and watching those bonds get cut in the blink of an eye.
At no point are politics discussed in any detail, and that's what makes us ponder the grand purpose of war. All we see here are men suffering, and trying to keep their spirits high, as well as those of their friends and comrades.
Few war novels have such a raw, powerful, painful effect on the reader as Finger Bone does, and it does so in such a short space of time. Read it in one sitting, and it'll change you forever.
Buy a copy of Finger Bone here!
For Thy Great Pain Have Mercy on My Little Pain by Victoria MacKenzie
Easily one of the most raw, beautiful, and poetic historical fiction books you'll ever read, For Thy Great Pain Have Mercy on My Little Pain is a true triumph of feminist literature.
This 160-page novel tells the story of two medieval women who existed at the same time, both of whom wrote two valuable texts that were almost lost to time — one of which was the first known book written in English by a woman.
Julian saw a series of visions of Christ at a young age. This, and the loss of so many loved ones to disease, led her to become an anchoress, locked away in a church cell for decades.
In this holy and revered, but dismal and oppressive role, Julian hears the stories and confessions of those who visit her window.
Margery, a younger woman, has also seen visions of Christ, and even takes to the street to share them with the public. This behaviour is risky, and makes her a villain to friends and strangers alike.
Eventually, Margery chooses to visit Julian in her cell in Norwich, and this meeting will change the course of history.
A truly beautiful piece of feminist historical fiction, this novel is one-of-a-kind and a must-read, whether you're a fan of historical fiction books or not.
Our Hideous Progeny by C.E. McGill
For their debut novel, Scottish author decided to write a spiritual sequel to Frankenstein. That kind of choice takes guts to make, but C.E. McGill proved they could do it.
Set in the 1850s, at a time of scientific change and advancement in Europe, Our Hideous Progeny follows Victor Frankenstein's great niece, Mary.
She and her husband are desperate to make names for themselves in the world of science — specifically geology and palaeontology.
At a time when the newly-discovered fossils of prehistoric creatures have taken the world by storm, for a woman to discover that her great uncle, mad though he may have been, might have been able to reanimate a dead thing and conquer death, is a very exciting thing to learn.
Mary and her husband Henry also have their own marital issues. She lost a newborn child and he has been secretly gambling away their money instead of dealing with his grief.
Then there's the subtly growing friendship, and potentially romantic bond, between Mary and her husband's younger sister.
Our Hideous Progeny is a novel that juggles so much — speculative science, gothic themes and atmosphere, whispers and backstabbing, betrayal and hope and, perhaps most importantly, dinosaurs.
In all of these areas, C.E. McGill succeeds in creating a novel that Mary Shelley would undoubtedly enjoy. What an incredible historical novel.
Buy a copy of Our Hideous Progeny here!
At Night All Blood is Black by David Diop
Translated from the French by Anna Moschovakis
At Night All Blood is Black, which won the International Booker Prize in 2021, is a heartrending historical novel by Senegalese-French author David Diop.
This World War I novel tells the story of Alfa, a Senegalese man stationed in the French trenches.
When the novel opens, Alfa is cradling the dying body of his friend Mademba, whose body has been torn open.
From here, At Night All Blood is Black uses the backdrop of trench warfare to explore the relevant themes of racism, humanity, and masculinity.
This is a story of binaries: the in-group and out-group; us vs. them; Black and white; hero and coward.
Like many of the best war novels, At Night All Blood is Black is not an easy read. It's a visceral story that takes its toll on the reader.
This is a French historical novel that explores the toxic side of male camaraderie and how racism continues to live and thrive even while staring death in the face.
While you do need a steeled mind and a strong stomach to read it, At Night All Blood is Black is certainly one of the best historical fiction books of recent years.
Buy a copy of At Night All Blood is Black here!
The Miniaturist by Jessie Burton
Jessie Burton's debut novel, The Miniaturist, remains her most beloved and successful novel; a piece of historical fiction that propelled her into the realm of admired and respected contemporary British authors.
Set in Amsterdam, 1686, at the height of the Dutch East India Company's power, The Miniaturist follows Nella, the young wife of the successful merchant trader Johannes Brandt.
As a wedding gift, Brandt presents Nella with a detailed and beautiful miniature copy of their home, which she is invited to decorate and add to by visiting an enigmatic local miniaturist who will provide what she needs.
The Brandt home is one of secrets and paranoia. Johannes' sister Marin also lives there, and she is a particularly venomous and closed-off woman whom Nella is fearful of.
As revelations come to light and Nella begins to understand her husband and his family better, her world begins to shift and fall off its axis.
The Miniaturist is an exciting, exhilarating read, defined by its twists and revelations. One of the most successful historical fiction books of this century, and for good reason.
Buy a copy of The Miniaturist here!
Ithaca by Claire North
Renowned author of science fiction novels Claire North (pseudonym of Catherine Webb) turned her attention to Greek history and mythology to bring us a feminist retelling with Penelope, wife of Odysseus, at its heart.
Odysseus has been absent for eighteen years. He sailed with an army to fight in the Trojan War, and while other leaders and warriors returned, he never has. And so, the suitors have come knocking.
As she sits and weaves a funeral shroud, Penelope is inundated with suitors looking to marry her and take Odysseus' place on the throne of Ithaca.
Her son, Telemachus — who never knew his father — insists that Odysseus will return, and raiders are threatening the delicate peace of Penelope's kingdom.
The story of Ithaca is told by the goddess Hera, and she provides us with a host of colourful, mostly female, characters, fleshing out the world of Ithaca and the life of Penelope.
Her narrative is snarky, charming, occasionally bloated, but largely entertaining.
Ithaca is an excellent piece of Greek mythology retold with a feminist twist, and one of the best historical fiction books of recent years.
The Bewitching by Jill Dawson
Written by renowned author Jill Dawson, The Bewitching is a literary historical novel based on real events which took place in the Cambridgeshire village of Warboys in the late 1500s.
After village local Alice Samuel visits her new neighbours, the Throckmortons, she is inexplicably accused of witchcraft by their daughter Jane, who has recently been suffering from fits.
Though her accusation is strange and baseless, it planets a seed, and the family begin to wonder if Alice has in fact somehow cursed Jane and other members of the Throckmorton family.
We watch their suspicions grow through the eyes of their faithful maid, Martha, while also occasionally turning to Alice to better understand her life, her husband, and the village itself.
This is a beautiful literary novel about paranoia, suspicion, patriarchy, and power; one of the smartest and best historical fiction books of recent years.
Buy a copy of The Bewitching here!
The Pillars of the Earth by Ken Follett
Historical fiction, by its definition, can take us almost anywhere in time, but many often focus on more recent centuries.
Ken Follett's colossal historical epic, The Pillars of the Earth, takes us all the way back to 12th century Britain. Its sequels jump forward in time until we reach the Elizabethan period.
Despite its setting, the town of Kingsbridge, being fictional, many of the novel's other elements are factual and delightfully detailed.
This is a novel that follows the building of a cathedral in the aforementioned town, and is set against a civil war known as the Anarchy, which was fought between England and Normandy.
The war lasted for fifteen years and serves as the backdrop for this novel, with many historical events, such as the infamous sinking of the White Ship, being captured in this novel.
Much like Hilary Mantel's Wolf Hall, this is a novel that dramatises the politics and people of a time in British history that is so far from us today, it almost feels like legend.
An incredible epic, and one of the most beloved and successful historical fiction books to have ever come out of the UK.
Buy a copy of The Pillars of the Earth here!
The Manningtree Witches by A.K. Blakemore
The Manningtree Witches, one of my own personal favourite novels, begins in 1643, in a place almost devoid of men, after so many went off to fight in the English Civil War.
We follow Rebecca West and her bitter mother Beldam West, as they come face-to-face with the Witchfinder General.
This is a novel which reveals the blackest hearts of men and the true power and reason behind the witch hunts of Europe and America.
But The Manningtree Witches is also a novel about family ties and female friendships; about the power of community bonds in the face of oppression.
We follow a battle between the powerful and the vulnerable, the men and the women, the suspicious and the suspect, the strong and the weak.
The Manningtree Witches is a beautiful short novel about patriarchy, written with wit and strength and stunning language that evokes the time period perfectly.
One of the most poetically beautiful and best historical novels you'll ever read.
Buy a copy of The Manningtree Witches here!
The Mountains Sing by Nguyen Phan Que Mai
For fans of Pachinko (above), The Mountains Sing is a sweeping family saga set against the tumultuous and disastrous backdrop of change and war in 20th century Vietnam.
Here, we follow the Tran family across decades of political shifts, beginning with their relocation from their own rural farm to the city of Hanoi during the rise of Communism.
This leads to the beginnings of the Vietnam War, which tears the Tran family apart as some of the men travel to Ho Chi Minh to bear arms and fight.
Nguyen Phan Que Mai herself has discussed the difficulties of writing this novel in English, and the pride she felt in writing something so comprehensive.
She has mentioned how the family's matriarch is the grandmother she had always wished for, and how this novel was born from her own experiences living through the Vietnam War.
A wonderfully personal tale, but also one that takes us across generations and landscapes, painting a vivid and uncomfortably real image of 20th century Vietnam.
A true modern masterpiece of historical fiction.
Buy a copy of The Mountains Sing here!
The Adventures of China Iron by Gabriela Cabezon Camara
Translated from the Spanish by Fiona Mackintosh and Iona Macintyre
Another favourite of mine, The Adventures of China Iron is a unique kind of historical novel; one that prioritises queer joy in the face of patriarchy.
Set against the wild and rugged landscape of 19th century Argentina, this is the story of a young woman, after all hope has left her, finding love and adventure in spite of the odds.
The titular China Iron was abused. She married and sired the child of a singer who left her. She gave that child up. Now, she is alone on the road, with nothing to her name.
As her true story gets underway, China is picked up on the road by a Scottish woman named Liz, who is looking to make her fortune in this new and mysterious land.
Soon after their journey begins, China begins to crave Liz. She is a woman who feels a great deal – she lusts and yearns; she wants to love and be loved.
The Adventures of China Iron is a proudly queer and feminist book that, rather than getting angry, laughs in the face of the rigid, conservative, patriarchal status quo.
A wonderful adventure across a picturesque landscape, a tale of queer and feminist liberation, and one of the best historical fiction books you'll ever read.
Buy a copy of The Adventures of China Iron here!
The Wolf Den by Elodie Harper
When we think of Pompeii, most of us think of its destruction by the eruption of Mount Vesuvius, but here in The Wolf Den, Elodie Harper presents us with the Pompeii that was.
The Wolf Den tells the story of a brothel and a woman named Amara, sold after the death of her beloved father.
This is a story of one woman's survival; Amara uses her own wits, wiles, and strengths to live against the odds.
The Wolf Den is a staggeringly successful piece of historical fiction that explores the unique strengths of a woman, rather than painting her as strong by the archetypal male standards and frameworks.
This is a book that puts the spotlight on sex workers, reminding us of their strengths, their tenacity, their fight.
It's also a novel about friendship, as Amara makes friends for different purposes, as cynical means of survival and also as bonds to keep herself and others alive and proud.
The beginning of an epic trilogy, The Wolf Den is one of the most refreshingly unique and spirited historical fiction books out there.
Buy a copy of The Wolf Den here!
The Court Dancer by Kyung-sook Shin
Translated from the Korean by Anton Hur
Based on a true story — set in the final years of 19th century Korea as China, Russia, and Japan are threatening the nation trapped between them — The Court Dancer is a love story.
This is the romantic tale of a man and a woman from two different worlds, colliding in a moment of beauty.
And while that is true, this is also the tale of a woman born without a family, adopted into the courts of the Joseon Dynasty, romanced by a French diplomat, and whisked away across the waves to foreign shores.
All the while, she is trying to find the time to understand who she is, what she is, and what she wants out of a life that has never really been hers.
It is a tragic tale that transcends place and time to show people of all cultures that a woman's life must be fought for.
Written by one of South Korea's most beloved and celebrated authors, The Court Dancer is a story about the commodification of cultures, their art, and even their own people.
It is about the ways in which colonists and powerful men wilfully forget the humanity of those they treat like toys and property.
A smart, savvy, beautiful Korean novel and one of the very best historical fiction books you should read right now.
Buy a copy of The Court Dancer here!
The Book Thief by Markus Zusak
Written by Australian author Markus Zusak, The Book Thief is his most successful and celebrated novel.
If you haven't read this novel, you might have seen its very good film adaptation, starring the charismatic Geoffrey Rush and Emily Watson.
Narrated by Death itself, The Book Thief follows the life of a young German girl named Liesel.
Similar to Hans Fallada's Alone in Berlin, this is a novel about ordinary German civilians looking on helplessly as their country becomes corrupted by the spread of fascism.
The novel begins with Liesel losing her brother and being adopted by a kindly couple: Hans and Rosa, before befriending a local boy named Rudy.
The book's name comes from Liesel's small act of rebellion as she saves a book from a bonfire as the Nazis engage in their infamous book-burning.
This is a dense and engrossing novel full of heart; a strikingly human piece of historical fiction.
Buy a copy of The Book Thief here!
The Corset by Laura Purcell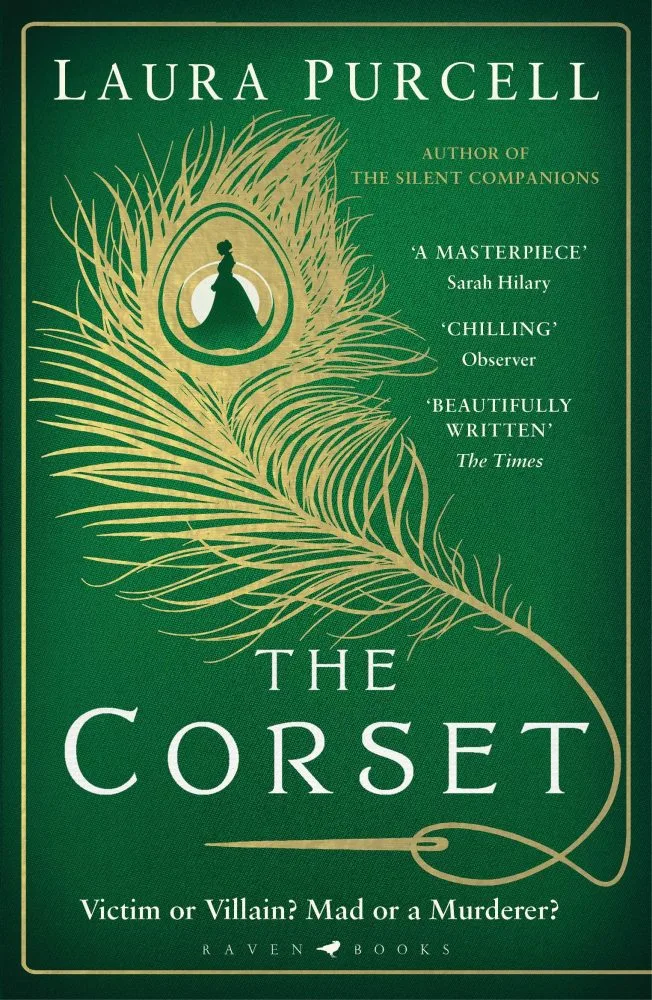 Laura Purcell is an incredible British author who brings so much life to the genres of gothic, horror, and historical fiction, and The Corset remains her sharpest work.
A dual narrative split between a young wannabe scientist from a middle-class family and an incarcerated girl who believes she has magically murdered several people, The Corset is a dizzying and exquisite historical novel.
The narrative of this book shifts back and forth between the interviews and life events of one woman, and the biographical flashbacks of the other, as she explains how she ended up in prison with the label of "murderess".
The question of whether or not anything supernatural at all is going on is such an alluring one. The Corset is a true page-turner and one of the best historical fiction books of today.
Enticing, mysterious, enigmatic, and engrossing, The Corset is a novel that encompasses many different genres, and it does so with flourish and expertise.
Buy a copy of The Corset here!
The Whispering Muse by Laura Purcell
Laura Purcell has been writing excellent gothic, horror, and historical novels for a while, but her fifth foray into the genre — The Whispering Muse — might be her masterpiece.
Set in a West End theatre during the 19th century, The Whispering Muse follows a young woman named Jenny who has been hired as the dresser for the theatre's lead actress.
But Jenny has been hired under the condition that she keep a close eye on Lilith, whom the wife of the theatre's owner believes cannot be trusted.
As she gets closer to both the owner's wife and the talented actress Lilith, Jenny finds that her loyalties are torn.
Making things more difficult is the rumour that Lilith is in possession of a cursed item, and has made a deal with tragic muse Melpomene in order to secure success as an actress.
The Whispering Muse is a daring and dark novel, even amongst other great gothic novels. It plays with the reader and the characters in ways only a gothic novel can.
Many of the best historical fiction books are ones that revitalise the gothic genre, and The Whispering Muse is a shining example of exactly that.
Buy a copy of The Whispering Muse here!
The Underground Railroad by Colson Whitehead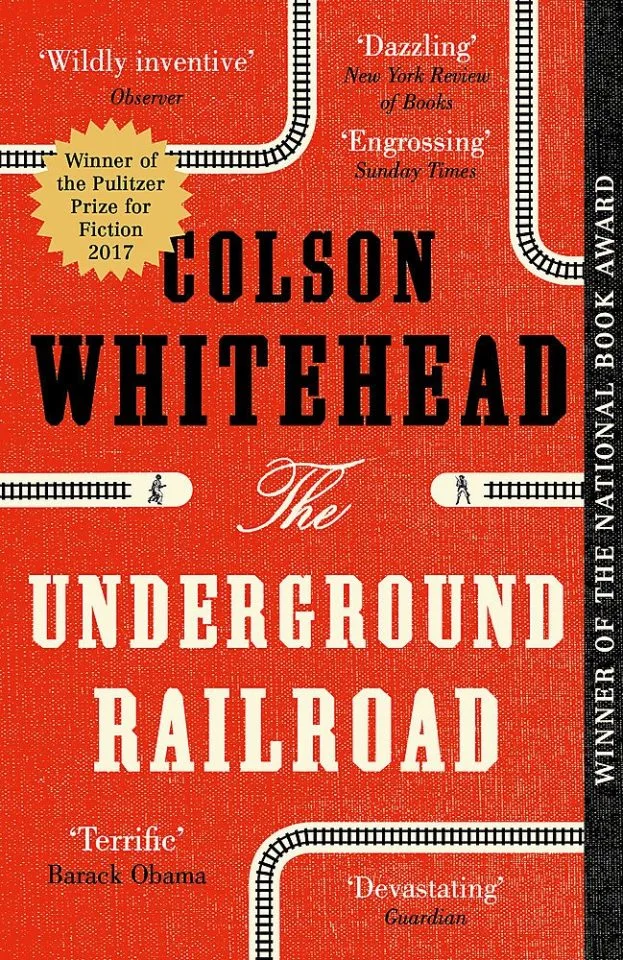 Colson Whitehead's masterpiece The Underground Railroad won the Pulitzer Prize, the National Book Award, and the Arthur C. Clarke Award.
This is an amazing piece of American historical fiction that reimagines the titular Underground Railroad as an actual underground network of train lines.
We follow Cora, a slave in the 19th century American South, who escapes her Georgia plantation with the help of fellow slave Caesar.
The pair hunt for the Underground Railroad and encounter both friends and enemies along the way. They commit desperate deeds to ensure their survival.
This is an incredible work of American historical fiction that has since cemented Colson Whitehead as one of the great American writers of the 21st century.
Buy a copy of The Underground Railroad here!
Regeneration by Pat Barker
Arguably best known for her feminist retelling of the Trojan War, The Silence of the Girls (below), Pat Barker also penned an illuminating trilogy of books about World War !: the Regeneration trilogy.
Written in the early 1990s, this trilogy of historical novels consists of Regeneration, The Eye in the Door, and The Ghost Road.
Inspired by the lived experiences of her own grandfather, a World War I soldier, Regeneration explores the effects of war on the minds of those soldiers that live through it.
Regeneration also features fictionalised versions of real-life WWI poets Siegfried Sassoon and Wilfred Own.
Set in Craiglockhart War Hospital in Edinburgh, this is an anti-war novel that follows psychiatrist Dr. W.H.R. Rivers, as well as the aforementioned Sassoon and Owen, as soldiers in the hospital are being treated for PTSD (what we once called shell shock).
Regeneration and its sequels remain some of the best historical fiction books of all time.
Buy a copy of Regeneration here!
The Silence of the Girls by Pat Barker
Pat Barker's harsh but illuminating feminist historical novel retells the story of Homer's classic The Iliad from the perspectives of ordinary people, rather than heroes.
The Silence of the Girls retells the story of the Trojan War from the perspective of Briseis — queen turned captive turned prize for Achilles as one of many spoils of the war.
Pat Barker has a knack for taking eras and stories that typically focus on the masculine and the heroic, and putting the focus instead on the tragedy of it all.
She did it with Regeneration and World War I (above), and she's done it again with The Silence of the Girls.
This is one of the most powerful classic retellings you're ever likely to read; a novel that highlights the darkest, most desperate, most deplorable acts of warfare. A feminist piece of historical fiction of the highest calibre.
Buy a copy of The Silence of the Girls here!
The Leviathan by Rosie Andrews
Set in 1643, during the English Civil War, The Leviathan is a creeping, gothic piece of historical fiction that will have you gripping the pages like the wheel of an out-of-control car.
Our narrator protagonist, Thomas Treadwater, is a young man who has returned from the war to his father's rural farm. His younger sister is rather out of sorts because she believes that their new servant has been seducing and manipulating their ageing father.
On occasion, chapters shift forward to Thomas as an old man, married and comfortable, but haunted by something in his house. Something which he must periodically feed and watch over.
The Leviathan is Laura Purcell meets Stuart Turton with a glorious and delightful campness and atmosphere reminiscent of Mary Shelley's Frankenstein.
One of the most fun and thrilling historical novels you will ever get your hands on, and one that you'll definitely tear through at pace.
Buy a copy of The Leviathan here!
Homegoing by Yaa Gyasi
To consider that American author Yaa Gyasi's Homegoing is a debut novel is simply mind-blowing. This is an extraordinary debut work of fiction, the kind you so rarely see.
Homegoing is an enormous epic novel which spans continents and decades, generations of lives and the entire history of the United States.
Homegoing begins with two sisters, and the threads which lead on from their lives.
These are lives that they had next to no control over, and yet shaped not only what they would become, but what the generations that followed would be.
From Ghana to the US, this incredible novel by an extraordinary Black writer is one-of-a-kind, and a real masterpiece of American historical fiction.
Briefly, A Delicious Life by Nell Stevens
Nell Stevens' debut novel, Briefly, A Delicious Life, is one of the most sensual, sexy, and satisfying historical novels you're ever likely to read.
Similar to Maggie O'Farrell's Hamnet (above), this novel places a celebrated male artist at the centre but focuses its attention instead on those sorely overlooked people who surrounded him.
Here, that artist is Chopin, who has contracted consumption and has come to Mallorca for rest and recovery. With him is French author George Sand, with whom Chopin has been having a love affair.
Our narrator, however, is the ghost of a young girl who died five hundred years earlier, haunts their new home, and quickly becomes smitten with the beautiful George Sand.
She haunts the Charterhouse and admires Sand from the shadows, digging into her memories and learning more about her — the masculine clothes she wears and the male name she has adopted.
Briefly, A Delicious Life is a beautiful historical novel that revels in pleasure: sexual desire, feminine sensuality, delicious food, beautiful scenery.
This is a beautiful, entrancing, wonderful piece of historical fiction.
Buy a copy of Briefly, A Delicious Life here!
The North Water by Ian McGuire
The often overlooked The North Water is a brutal piece of historical fiction; a must-read for fans of Jack London's novel The Sea Wolf.
Set aboard a British whaling vessel called the Volunteer, this is a simple novel about brutality, depravity, and the ways in which the harshness of nature and humanity can be hard to tell apart.
Aboard this ship, disgraced and broke ex-army surgeon Patrick Sumner must face the inhuman terror of harpooner Henry Drax, a brute who delights in bloodshed.
The North Water isn't for everyone; echoing the brutal tone and style of Cormac McCarthy, this is a novel of intensity and aggression. A one-of-a-kind historical novel.
Buy a copy of The North Water here!
The Key in the Lock by Beth Underdown
The Key in the Lock is an exciting and relatively unique piece of historical fiction, in that it is a drama which doubles as a compelling murder mystery story.
The Key in the Lock is a narrative that is split chronologically. We follow both the adult Ivy, who lost her son in the Great War, and the child Ivy of the late Victorian period, emotionally scarred by a dreadful fire.
The mystery of the novel surrounds the fire itself, the boy who died in that fire, and the reasons behind it.
As a child, Ivy was the daughter of the village doctor. When the fire broke out, she and her father were called to the big house, and became tangled in the web of lies surrounding the cause of the blaze.
As an adult, Ivy has not only lost her son, but her husband is also incredibly sick, and as we flit back to the past we see how she and her husband's relationship initially began.
The Key in the Lock is a shining example of both historical British fiction and the legacy genre of murder mystery novels.
Buy a copy of The Key in the Lock here!
Atonement by Ian McEwan
Not only is Atonement the greatest literary achievement of Ian McEwan's career, it also received a staggering and beautiful film adaptation from director Joe Wright.
Wright is known for his adaptations of literary works, which also include Pride and Prejudice and Anna Karenina, but his talents shone brightest with Atonement.
McEwan's historical novel moves from pre-war England, into World War II, and ending in 1999.
Our narrator-protagonist is Briony, who is writing the novel at age 77. We spend time in her pre-war childhood and learn about her relationships, the lies she tells, and the mistakes she must live with.
We also watch her grow up through World War II, and see how the actions of her childhood continue to reverberate throughout her life, and the lives of those around her.
An intimate, sensitive, and provocative novel, Atonement remains one of the very best historical fiction books ever written.
The Pull of the Stars by Emma Donoghue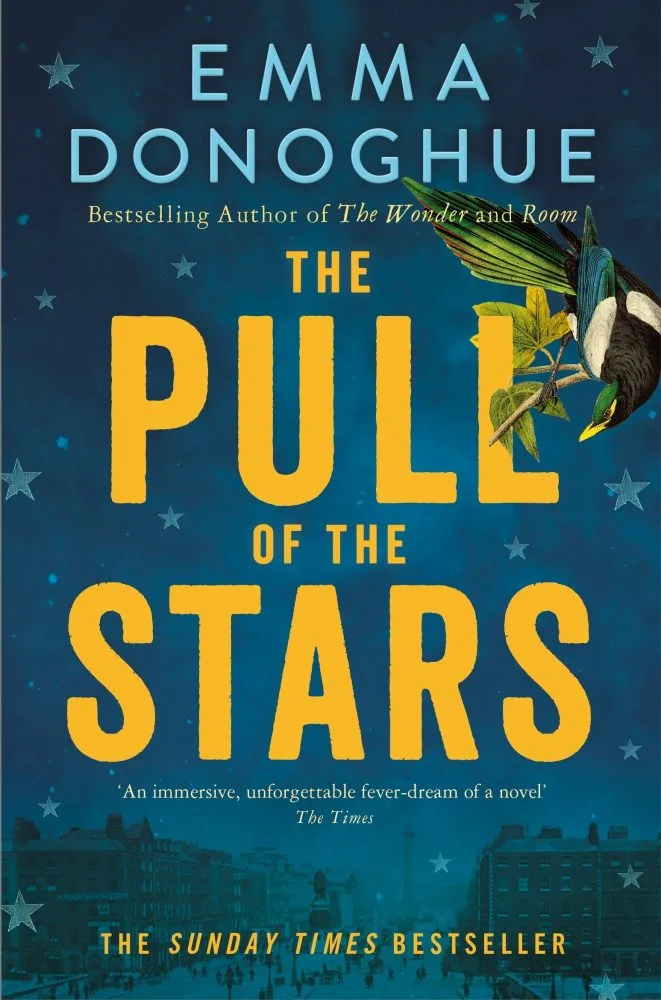 The Pull of the Stars made a huge splash upon its release, rightly so, and is now unquestionably Emma Donoghue's most successful novel.
The Canada-based Irish author penned a story of love in a time of war and disease.
Set in a Dublin hospital during World War I, as the Spanish Flu slowly ravages the British Isles, Julia Power is a nurse who must help young mothers and comfort those stricken by this strange new illness.
Over the course of just three days, Nurse Power meets two women — one on the lam and the other a new volunteer — and their stories tangle together into a kind of melody that sings louder and louder as The Pull of the Stars progresses.
A unique book amongst war-based narratives, this is a claustrophobic and intimate tale that ranks highly amongst even the very best historical fiction books.
Buy a copy of The Pull of the Stars here!
Haven by Emma Donoghue
Following the massive success of The Pull of the Stars (above), Donoghue dug even further back in time to the 7th century.
Haven is a historical novel that tells the story of the founding of Skellig Michael, an isolated island off the coast of Ireland.
Today, Skellig Michael is perhaps best known for its use in The Last Jedi as the place where Luke Skywalker retreated into hiding.
In the 7th century, however — as Donoghue tells it in Haven — the island was discovered by a priest and two monks after the priest experienced a prophetic dream.
Haven is the story of that dream and the subsequent journey the three men undertook.
A beautiful tale of faith and discovery, Haven is a truly unique novel amongst the best historical fiction books.
The Revolt by Clara Dupont-Monod
Translated from the French by Ruth Diver
French historical novel The Revolt retells the story of the 12th century queen of France and England, the legendary Eleanor of Aquitaine.
This short novel covers the majority of her life, and injects the narrative with themes and an atmosphere reminiscent of Mantel's Wolf Hall and Shakespeare's Macbeth.
But what makes The Revolt so smart in its telling is the novel's narrative perspective. The Revolt is told to us by Richard Lionheart, son of Eleanor.
This tight and pacey medieval epic begins with Richard painting a vivid picture of his mother: her opportunistic mind and her venomous words.
Eleanor of Aquitaine is married to Henry Plantagenet, king of England, and she has just decided to gather three of her sons and start a revolt against her own husband, their father.
The Revolt is one of the very best historical novels. It succeeds at everything that makes a novel great.
A thrilling journey of messy politics, ambitious plans from genius minds, and a grand cast of colourful characters all make this an essential historical novel.
Buy a copy of The Revolt here!
The Seven Husbands of Evelyn Hugo by Taylor Jenkins Reid
The Seven Husbands of Evelyn Hugo follows the story of Monique Grant, an unknown magazine reporter chosen by reclusive Hollywood icon Evelyn Hugo to write her biography.
As Monique delves into Evelyn's glamorous and scandalous life, she uncovers tales of ambition, friendship, and forbidden love spanning from the 1950s to the 1980s.
As the two women form a connection, it becomes apparent that their lives intersect in tragic and irreversible ways.
This captivating historical novel takes readers on a journey through the glamour and depravity of old Hollywood, exploring the harsh realities of fame and the struggle of confronting the truth, no matter the cost.
This is an American historical novel that really took the world by storm upon its release, and for good reason. It remains a captivating tale and a must-read.
Buy a copy of The Seven Husbands of Evelyn Hugo here!
The Bass Rock by Evie Wyld
Interweaving three narratives, set in three time periods, The Bass Rock is a gothic historical novel about family, duty, mental health, and patriarchal oppression.
Our first thread takes place in the modern day, with Viv — a grieving woman with a lot of trauma and an attachment to alcohol — having been tasked with clearing out her family home in Scotland. The home was once inhabited by her grandmother, Ruth.
It's Ruth's own story, set in the aftermath of World War II, which makes up the second thread of The Bass Rock.
In her own narrative, Ruth is married to a widower, is playing stepmother to his two sons, and is also grieving the recent loss of her brother.
Our third narrative thread carries the reader back to the 18th century, with a woman named Sarah having been accused of witchcraft by her local village, and running for her life with the help of a vicar and his son.
The unravelling of these threads leads to a haunting, twisted, gothic narrative about oppression, toxic masculinity, vulnerability, and abuse.
The Bass Rock is dark, unsettling, and tied together with incredible writing and plotting. An exquisite piece of historical fiction.
Buy a copy of The Bass Rock here!
Alias Grace by Margaret Atwood
Canadian author Margaret Atwood made a name for herself with her 1985 novel The Handmaid's Tale, a modern classic that will live on forever.
She has also proven herself adept at writing speculative science fiction, as well as historical fiction.
Alias Grace, winner of Canada's Giller Prize and shortlisted for the Booker Prize, is a fictionalised account of the real-life murders of Thomas Kinnear and his housekeeper Nancy Montgomery in 1843.
Through retelling and fictionalising this story, Atwood created the character of Dr. Simon Jordan, who interviews our protagonist, Grace Marks, who has been convicted and imprisoned for the murders.
The interview takes us through Grace's life as Jordan searches for proof that Grace is not a criminal, but rather a hysteric.
While it isn't her most famous novel, Alias Grace remains a beloved piece of fiction from Atwood and one of the most well-loved and best historical fiction books.
Buy a copy of Alias Grace here!
Pandora by Susan Stokes-Chapman
Set during the Georgian period of UK history, Pandora is a somewhat fresh take on the genre of British historical novels, merging UK history with Greek mythology.
Our protagonist, the titular Pandora (who goes by Dora), is a young aspiring jewellery artist who lives with her oppressive uncle in an antiques shop once owned by Dora's parents.
Helen and Elijah were accomplished and respected antiquarians, but they died at a dig in Greece when Dora was a child.
Since then, her uncle has reduced the reputation of their shop to tatters by swindling their clientele with cheap tat, much to Dora's deep disgrace and ire.
Dora's uncle, however, has recently obtained an important find: a Greek jar (or pithos). Dora is curious about what he is up to, and is also in desperate need of inspiration for her art if she wants to find success as a jewellery designer.
These two curiosities lead her to enlist the help of Edward Lawrence, an aspiring antiquarian. Together, they will learn the origins of this jar and what her uncle plans to do with it.
An exciting mystery that blends Greek history, art, and mythology with the Georgian period to wonderful effect. An essential British historical novel.
The English Patient by Michael Ondaatje
Written by celebrated Canadian author Michael Ondaatje, The English Patient is a multi-award-winning novel that also inspired a multi-award-winning film adaptation.
Set during the Italian Campaign of World War II, The English Patient remains one of the most influential pieces of wartime historical fiction.
The titular English patient is an assumed Englishman burned beyond recognition.
The story of The English Patient moves between our patient's pre-burn memories and the current events set in an Italian monastery, in which he is being looked after by a Canadian nurse named Hana.
Universally celebrated and dearly beloved, The English Patient is essential reading and one of the very best historical fiction books ever written.
Buy a copy of The English Patient here!
She Who Became The Sun by Shelley Parker-Chan
She Who Became The Sun is a genderqueer retelling of the origin story of one of China's most iconic historical figures: Zhu Yuanzhang, founding emperor of the Ming Dynasty, and a fantastic piece of Chinese historical fiction.
Set in 14th century China, She Who Became The Sun takes the story of Zhu Yuanzhang — the legendary tale of a peasant-turned-monk-turned-rebel-leader-turned-emperor — and transmutes it into a beautiful fantasy-inspired genderqueer epic.
In its first chapter, She Who Became The Sun shows us a peasant family on the brink of starvation.
Though a fortune teller has told the father that his son will find greatness, the father and son are soon killed, and all that's left is the fateless daughter.
This daughter takes the name Zhu Chongba, the name of her brother, disguises herself as a man, seeks refuge at a monastery, and from there rises up through the ranks of a rebel army as they gain power against the Mongols who currently occupy China.
There are few historical novels as epic in scale and scope as this one, and the fact that it is a beautiful genderqueer story makes it all the more exciting and tantalising.
For fellow fans of Chinese history and mythology, this is a must-read novel that stands shoulder-to-shoulder with the best historical fiction books.
Buy a copy of She Who Became the Sun here!
Fingersmith by Sarah Waters
Sarah Waters has made a name for herself as an author of queer historical romance novels, mostly set in or near the 19th Century. And the beefy Fingersmith is, by far, her most popular work.
Serving as the inspiration for Korean film director Park Chan-wook's masterpiece The Handmaiden, Fingersmith is a work of absolute beauty. One of the most iconic historical novels in existence.
The titular fingersmith is a London thief named Sue; an orphan and a survivor raised to steal from the rich. When her enigmatic associate, known to everyone as Gentleman, comes to her with a job, she gladly accepts.
The job takes Sue to a country estate, wherein she must play the role of maid to a naive young heiress while Gentleman slowly begins to court her for a fortune that he will eventually split with Sue.
Unfortunately, Sue begins to fall in love with the rich heiress, and what follows is an incredible series of impossible-to-predict twists and turns.
Fingersmith is one of the most gorgeously-written historical novels ever published. Poetic prose dances on the page. And it is a celebration of raw, queer love, to boot.
Buy a copy of Fingersmith here!
Human Acts by Han Kang
Translated from the Korean by Deborah Smith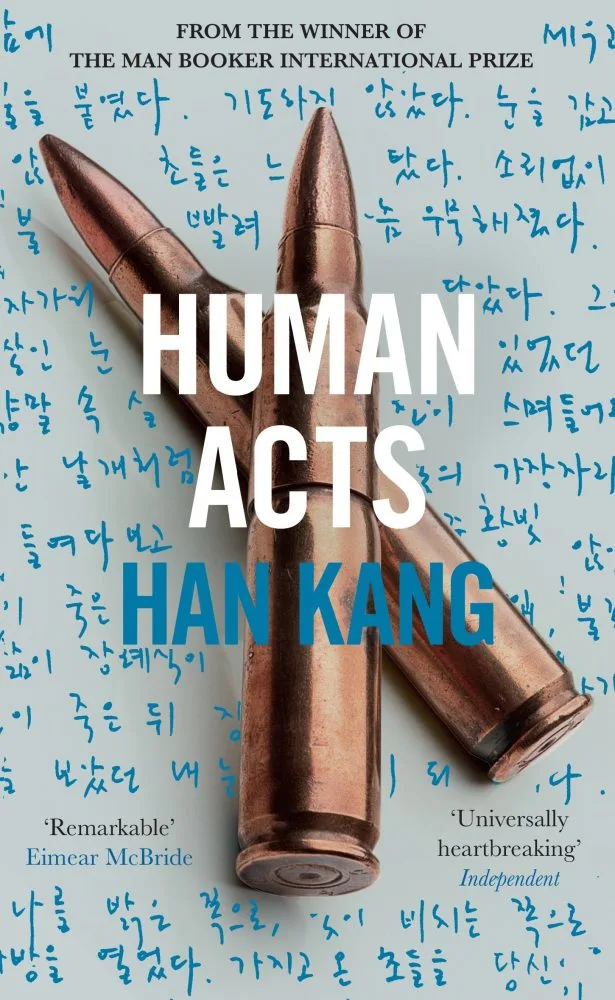 Legendary Korean author was celebrated the world over for her daring and subversive novel The Vegetarian, which won the International Booker Prize in 2017.
Her subsequent novels The White Book and Greek Lessons have also stolen our hearts here at Books and Bao.
But it's her experimental and bleak novel Human Acts, set amidst the Gwangju Uprising of May 1980, that presents her work at its most brazen and difficult.
The Gwangju Uprising was a moment of intense political change, as the people of South Korea rose up against their government's military dictatorship.
Our protagonist is the dead boy Kang Dong-ho, and this short novel takes us from 1980 to the present day via the people who knew him and the lives they have led.
Feverish and strange, but also raw and heart-wrenching, Human Acts stands alone amongst other best historical fiction books as something truly monumental and rewarding.
Buy a copy of Human Acts here!
Lincoln in the Bardo by George Saunders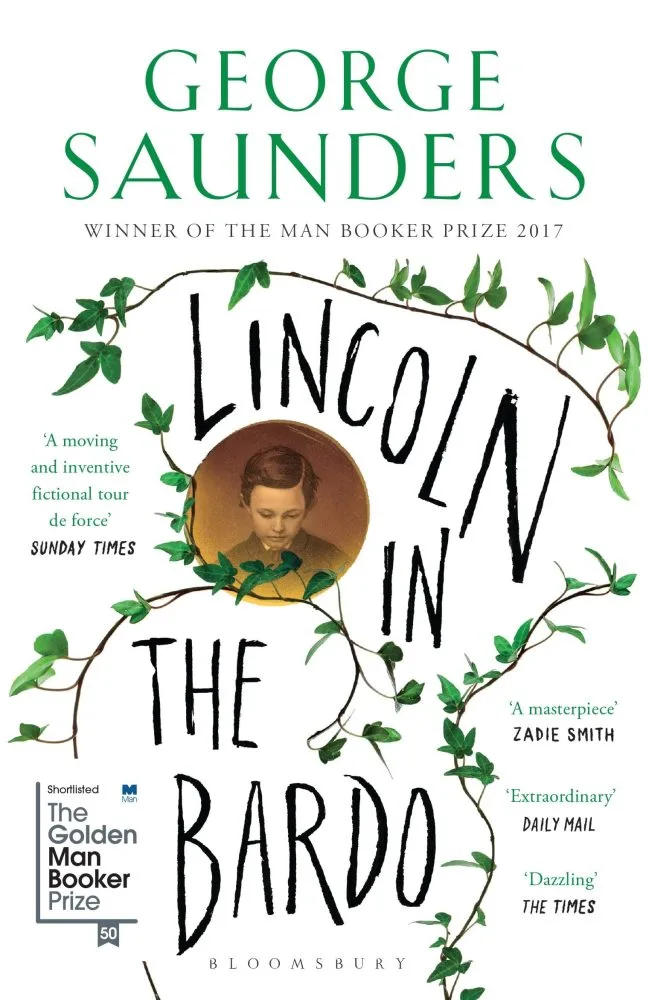 George Saunders is celebrated for his craft as a writer of short stories, but his debut novel, Lincoln in the Bardo, immediately struck a chord with readers and went on to win the Booker Prize.
A bizarre and charming piece of historical fiction which I have read multiple times, Lincoln in the Bardo follows the son of Abraham Lincoln, William, as he is caught in a space between life and death.
This space, the titular bardo, is part of buddhist belief, and here is used by Saunders to explore the grief of Lincoln, and as a means of flexing the author's craft as a storyteller.
As we follow young William, we meet other ghosts caught in the bardo whom he befriends, and we also see glimpses of the world of the living, and how Honest Abe is coping with the loss of his son.
This is a beautiful and delightfully unique piece of historical fiction unlike anything else you'll ever read. Surreal but not off-putting, this is one you'll never forget.
Buy a copy of Lincoln in the Bardo here!
Sistersong by Lucy Holland
Upon its release, Sistersong was a very welcome surprise addition to the modern library of historical novels: a medieval novel with sprinklings of magic.
Inspired by an English folktale from the era in which it's set, Sistersong tells the tale of three siblings, all children of King Cador. Britain is divided and the Saxons are at the gate.
What sets Sistersong even further apart as a historical novel is the fact that one of the king's three children — our three protagonists — is a transgender man.
This kind of representation in British historical fiction is absolutely thrilling and warming to behold. The kind of thing we need to see more of.
Queer people of all kinds, including my own fellow trans people, have always existed, and that should be proudly celebrated and explored through historical fiction.
Sistersong is a thrilling, political, dynamic tale of family, sisterhood, and war. A real treat amongst the very best historical fiction books.
Buy a copy of Sistersong here!
Outlawed by Anna North
Outlawed is an outstanding and joyous piece of American historical fiction.
Set in the often romanticised and exhaustingly masculine world of the Wild West, Outlawed is a novel that tells the story of an outlaw gang of women, led by a non-binary character known only as The Kid.
Outlawed is an uncompromisingly feminist novel that celebrates women's freedom.
Similar to The Adventures of China Iron (above), this is a queer feminist historical novel that celebrates women and non-binary people.
This historical novel t emphasises joy and freedom rather than decrying the sexist state of the world.
Outlawed follows the story of Ada, daughter of a midwife who fails to get pregnant herself. Soon, she is ostracised and sent to a convent, from which she escapes, only to fall in with the Hole in the Wall gang.
Ada's story is tragic and uplifting in equal measure, with the gang itself being a true inspiration to readers looking for some fun and adventure in the best historical fiction books.
Washington Black by Esi Edugyan
It's challenging to make a novel as fun to read as it is hard-hitting and powerful, but Esi Edugyan has pulled it off with aplomb with her historical novel Washington Black.
Washington Black is as much an adventure novel as it is a piece of historical fiction, telling the tale of a young slave boy on a sugar plantation.
The titular Washington Black is owned by one brother and freed by the other.
The second brother, an inventor, takes Black as his assistant as he builds a flying machine that will free them from their plantation island.
From there, the journey is fraught with perils and Washington Black must face a dangerous world alone, learning and growing along the way.
Washington Black is the perfect example of how to tell a hard-hitting story about slavery from the perspective of a young Black boy, all without sacrificing the thrill of adventure and the fun of the journey.
One of the most joyous and adventure-filled historical fiction books you'll ever read.
Buy a copy of Washington Black here!
The Doll Factory by Elizabeth Macneal
Elizabeth Macneal has become a modern legend of historical fiction, and that all began with The Doll Factory.
Set in 1850s London, this historical novel follows Iris, an aspiring young painter who is asked to model for Louis Frost, on the condition that he also becomes her art tutor.
Iris has also, however, become a source of obsession for the collector Silas. And it's here that the story darkens as his obsession grows.
The Doll Factory was a breakout hit that propelled author and potter Elizabeth Macneal into literary stardom in the world of historical novels, and rightly so.
Buy a copy of The Doll Factory here!
Circus of Wonders by Elizabeth Macneal
Elizabeth Macneal's second novel, Circus of Wonders, is very appropriately titled. What you see is what you get here.
Beginning in an English seaside village in 1866, Circus of Wonders starts with Nell, a young woman with a body covered in unsightly birthmarks.
The locals ostracise her; Nell's family patronise her. But, one day, the circus comes to town. And with it comes hope. Perhaps.
Nell's father sells her to Jasper Jupiter's circus, but after a brief period of anger and upset, Nell comes to realise that she is happier here than anywhere else she's ever been.
Circus of Wonders splits its narrative between Nell, Jasper, and Jasper's brother Toby. It chronicles the circus' rise to fame, mostly thanks to the fame that Nell quickly finds.
Gorgeously written and full of vibrant, diverse characters, Circus of Wonders is a real highlight of the historical fiction genre.
Buy a copy of Circus of Wonders here!
The Foundling by Stacey Halls
Another modern legend of historical fiction, Stacey Halls made an immediate name for herself with her debut historical novel The Familiars.
But it's her second novel, The Foundling, that really cemented her legacy in the world of historical fiction books.
The Foundling begins in 1750s London, with a young girl named Bess giving up her newborn daughter to the infamous Foundling Hospital, promising to return for her when she has the money and the stability.
Several years pass by and, when Bess finally lives up to her promise, she learns that her daughter has already been retrieved from the hospital.
What follows is a quiet, subtle tug-o-war between Bess and a rich, reclusive Londoner.
Easily Halls' most accomplished and beautifully-written historical novel, The Foundling is both touching and thrilling in equal measure.
Buy a copy of The Foundling here!
Mrs. England by Stacey Halls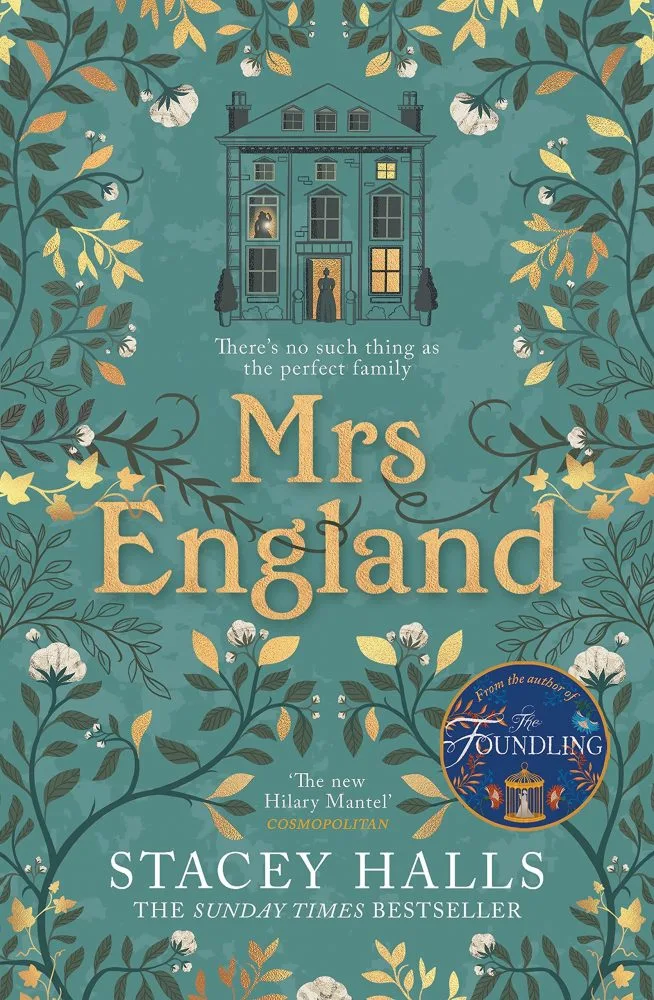 Quickly following The Foundling is Stacey Halls' third novel, Mrs England.
The titular Mrs England is a rich Yorkshire woman who lives with her husband at a rural estate. Our protagonist, however, is a nurse from Birmingham who has trained and worked in London.
Unable to move abroad for work due to family responsibilities, Nurse May takes up a job caring for the four children of the England family. But Mrs England is an enigmatic source of great suspicion.
This is a book that twists and turns as paranoia closes in like a fog.
Both a delightfully original piece of historical fiction and a beautiful, dynamic homage to the gothic greats (most notably, Charlotte Bronte).
Buy a copy of Mrs England here!
The Office of Gardens and Ponds by Dider Decoin
Translated from the French by Euan Cameron
The story goes that it took legendary French author Didier Decoin fourteen years to write and perfect this most wonderful of historical novels.
Set during the Heian Period of 12th Century Japan, at a time when Kyoto – the former capital – was known as Heian Kyo, Miyuki is a fisherman's wife.
Her husband, Katsuro, is twice her age and the greatest carp-catcher in their hometown of Shimae.
After catching a batch of fine koi, Katsuro drowns. Beyond being their town's fisherman, Katsuro was also given the job of carrying twenty koi to the capital, where they would be used by the emperor as sacred decoration in the Imperial Palace's ponds.
Now that Katsuro is dead, his grief-stricken widow, Miyuki, must take up the task and make the month-long journey, on foot, to the capital, carrying the finest koi.
If you want to know what a modern take on a Japanese folk tale, mixed with European fairy tales and a dash of Shakespeare could possibly look like, this book is, indeed, that.
What begins as a strange and exciting journey across the Japanese landscape soon becomes a fierce novel about the commodification of the poor by the rich.
An incredible, unique, and beautiful novel; one of the best historical fiction books you'll ever read.
Buy a copy of The Office of Gardens and Ponds here!
Now She Is Witch by Kirsty Logan
Set in an unspecific medieval time and place, Kirsty Logan's Now She Is Witch is a revenge tragedy about witchcraft, patriarchy, and religious persecution.
Lux is a young woman who has returned home from a sanctuary where she was being punished for some crime or misdemeanour, but she finds her home ruined and her mother killed.
Lux and her mother were cunning women who existed at the edges of society, useful to but not trusted by regular people.
Now, those people have accused them of witchcraft and she has nothing left keeping her in what remains of her home.
She soon meets Else, an enigmatic young woman who is on her way to a stronghold in the north; there, she will take revenge on the local lord by killing him.
Lux decides to accompany Else, given her lack of anything else to do.
This is the story of women, shunned and accused and abused by the patriarchy, taking revenge on the religious and powerful men who oppress, hunt, and kill them.
A powerful, gothic, angry piece of feminist fiction and one of the most raw historical novels you'll ever read.
Buy a copy of Now She Is Witch here!
Silence by Shusaku Endo
Translated from the Japanese by William Johnston
Shusaku Endo was a Japanese Roman Catholic — a rare thing in Japan — who wrote this beautiful piece of Japanese historical fiction about faith and religious discrimination in Japan.
Silence was also later adapted to the big screen by the legendary Martin Scorsese.
Silence is set during the Shimabara Rebellion of the 17th century. It tells the story of several religious European men in Japan who were all based on real historical figures.
Our protagonist is Sebastiao Rodriguez, a Portuguese priest who has come to Japan to help the Christian population who have been forced underground.
It's a moving tale of Japanese historical fiction that builds in intensity and does a great job of staying dynamic as its writing style shifts from journals to letters to traditional narration.
A beautiful piece of Japanese historical fiction that fans of the genre need to read.
The Guernsey Literary and Potato Peel Pie Society by Mary Ann Shaffer & Annie Barrows
Adapted into a film of the same name starring Lily James, The Guernsey Literary and Potato Peel Pie Society is a truly charming piece of historical fiction.
Written in an epistolary style as a series of letters sent back and forth between characters, The Guernsey Literary and Potato Peel Pie Society follows the story of Juliet Ashton.
Ashton is an author who, after the end of World War II, receives a letter from a man named Dawsey Adams, a member of the Guernsey Literary and Potato Peel Pie Society, which served as a cover for islanders breaking curfew during the German occupation of Guernsey.
One of the most charming pieces of WWII historical fiction, The Guernsey Literary and Potato Peel Pie Society is a very charming and worthwhile read.
Buy a copy of The Guernsey Literary and Potato Peel Society here!
The Name of the Rose by Umberto Eco
Translated from the Italian by William Weaver
Umberto Eco was a legend of Italian literature, beloved the world over for his fiction and his nonfiction writing.
Eco wrote many incredible works of fiction, history, and political philosophy during his life, and his wisdom continues to live on.
The Name of the Rose, originally published in 1980, remains Eco's most famous work; a novel set in the medieval Italy of 1327.
A wildly clever, almost metafictional piece of historical fiction, The Name of the Rose asks readers to ponder scripture, power, and the power of literature itself.
This novel is dense, placing us in a medieval abbey and asking us to familiarise ourselves with the customs and behaviours of that time and place.
On the face of it, this is a medieval mystery novel, a piece of detective fiction, but beneath all of that are intense discussions about theology.
Intense but rewarding, The Name of the Rose is a classic of the historical fiction genre.
Buy a copy of The Name of the Rose here!
My Best Friend's Exorcism by Grady Hendrix
Historical fiction and horror don't hold hands as often as you might expect. They're both surprisingly prudish in that respect.
However, American horror author Grady Hendrix got a jump on the '80s nostalgia trend of recent years, writing a horror novel set in the 1980s that also very much feels as though it was written in 1985.
Here, Hendrix is tackling the trope of high school drama, smartly setting it in a decade when that trope was all the rage in fiction, especially movies.
In fact, this was very much the moment in history when teen dramas and comedies were born, or at least gained grand popularity.
Our protagonists are two best friends who (as part of a larger group of four girls), met in a clumsy way at age ten and have been mostly inseparable ever since.
One night, the four of them decide to try hallucinogenic drugs and one girl, Gretchen, goes missing for the entire night. When Abby finds her best friend, she isn't behaving right; she's changed.
Something terrible happened to Gretchen during those few hours, and she is now constantly reliving the horrors of it while also losing control of herself, shifting, becoming unfamiliar, and even manipulating those around her.
This is a story that uses demonic possession as a way to explain and build an allegory for puberty and adolescence, but it is not half as clumsy as that might sound.
My Best Friend's Exorcism is a frantic, dynamic, satisfying historical novel that pays homage to its era and escalates to a frightening crescendo. American '80s nostalgia and horror done right.
Buy a copy of My Best Friend's Exorcism here!
The Animals at Lockwood Manor by Jane Healey
It's 1939 and World War II has begun.
In a bid to protect the rare and valuable taxidermies of London's Natural History Museum, 30-year-old protagonist Hetty Cartwright has been tasked with moving the animals to a rural estate where they should be safer.
That estate is the titular Lockwood Manor, run by Major Lockwood and his daughter Lucy.
Lucy's mother and grandmother were lost at once in a tragic accident, and Lucy herself is a fraught and frail thing; her father is boisterous and mean-spirited.
The Animals at Lockwood Manor hearkens back to the gothic works that came before it, referencing the works of Charlotte Bronte, Shirley Jackson, Sarah Waters, and Daphne du Maurier.
This is a novel that crawls along slowly and purposefully, dropping breadcrumbs and feeding the mystery.
Ghosts and curses are whispered about; flashbacks to Lucy's childhood answer some questions while presenting new ones.
Hetty must contend with patriarchy, bureaucracy, and her own unavoidable magnetism towards Lucy as she becomes increasingly confused and made vulnerable by the things that go bump in the night.
This is both a dedication to the world of gothic literature and an intensely satisfying piece of historical fiction.
Buy a copy of The Animals at Lockwood Manor here!
Cunning Women by Elizabeth Lee
Set at a period of British history when William Shakespeare was alive, King James had written a book on black magic and witchcraft, and superstition controlled the fears and actions of men, Cunning Women is a feminist tale as well as a story of forbidden love.
One of the most exciting historical fiction books of recent years, Cunning Women is set in a small village with an even smaller, broken hamlet at its edge.
This dead hamlet is home to a family of cunning women who use their knowledge of herbs and the land to aid and cure the very people who fear and hate them.
The eldest daughter of this family meets and begins to fall in love with a boy from the richest family in the village.
Meanwhile, her brother causes trouble and stirs up the ire of the local folk. Love, lust, hate, rage, and fear all slowly collapse into one another in this fantastic piece of British historical fiction.
Buy a copy of Cunning Women here!
The Mad Women's Ball by Victoria Mas
Translated from the French by Frank Wynne
Set in 1885 Paris, The Mad Women's Ball is one of the most hyped French novels of recent years, translated expertly by the legendary Frank Wynne.
This is a short piece of feminist historical fiction inspired by the treatment of women by the European patriarchy for the past several centuries.
Our first protagonist is a nurse named Geneviève who works at the Salpêtrière asylum in Paris.
Geneviève is a devout believer in the science practised by Dr Charcot, who runs the asylum and is progressing psychology and psychotherapy with the hopes of healing the troubled minds of the women who enter his asylum.
Our second protagonist is Eugénie, the young daughter of a bourgeois and conservative Parisian man.
Eugénie is a bold, brash feminist who has no interest in marriage and traditional gender roles.
She wants to live her own life by her own rules. Her father does not like this; nor does he like the fact that she can see and hear ghosts.
Eugénie is taken to the Salpêtrière asylum by her father and brother after she convinces her grandmother that she can see the ghost of her grandfather.
She proves it, too, but her father cares not whether it is true or false. Either way, she belongs in an asylum.
The Mad Women's Ball traces only a few weeks of the lives of Geneviève and Eugénie, leading up to the titular Mad Women's Ball, in which the patients of the Salpêtrière asylum will dance and perform for the delight of Paris' foul gentry.
An intense, anger-inspiring novel and one of the most original and best historical fiction books of recent years.
Buy a copy of The Mad Women's Ball here!
Wakenhyrst by Michelle Paver
In the world of historical novels, one can never have too many books set in lonely old houses, filled with echoes, shadows, and unhappy women.
Wakenhyrst is another such gothic book, set in the marshy Fenlands of Suffolk.
Wakenhyrst is an Edwardian gothic historical novel. It begins with its protagonist, Maud, as an old isolated woman.
Newspaper clippings report on the strange goings-on at the house when she was a girl, and this leads us back into her childhood and the strange occurrences she experienced.
This historical novel is gothic in the extreme: Maud is raised motherless by an oppressive father; her father finds a painted medieval devil in the local graveyard; whispers abound concerning the house and the family.
This is one of the meatiest gothic historical novels out there, without a doubt.
Buy a copy of Wakenhyrst here!
The Lost Ones by Anita Frank
As is clear from the works of Laura Purcell (above), many of the best historical novels are gothic, horror, or supernatural in their setting.
This is further proven by the success of Anita Frank's The Lost Ones.
Set after the events of World War I, The Lost Ones follows the story of Stella, an ex-nurse who lost her lover to the war.
Now, she is living with her sister Madeleine on Madeleine's impressive but daunting country estate.
Madeleine, however, is being haunted by the sounds of a child, and Stella begins to hear them, too.
The mystery of who the child is (or was), and what they want, propels the mystery of this historical fiction gem forward at an incredible pace.
The Lost Ones is a historical novel of big themes; it tackles war, loss, trauma, responsibility, deception, and a lot more. It's also a loudly feminist text, and all the stronger for it.
Buy a copy of The Lost Ones here!
The Book of Lost Names by Kristin Harmel
A delightful piece of commercial WWII historical fiction, The Book of Lost Names is one of the best historical fiction books for readers looking for something light and easy but with real emotional weight.
The Book of Lost Names follows Eva, a Jewish Parisian and daughter of two Polish immigrants.
As the Nazis tear through Paris, Eva's father is abducted but she and her mother escape to a small town in the shadow of the Alps.
The titular book of lost names is one that Eva creates as she forges the papers of French Jews for them to be ferried to safety across the border and into Switzerland.
This is a historical novel about love and family, about safety and vulnerability, about the long-reaching effects of war and fascism.