Dutch literature has a great legacy behind it, but contemporary Dutch novels also stand out with their radical and political themes.
When looking at modern European literature in translation, English language readers often celebrate novels from French and German, but Dutch has a habit of being overlooked.
Must-Read Dutch Novels
Here are some of the most important and beautiful Dutch novels, some classics and others contemporary, for you to check out right now.
What I'd Rather Not Think About by Jente Posthuma
Translated by Sarah Timmer Harvey
What I'd Rather Not Think About is a raw and powerful literary Dutch novel, told from the perspective of one half of a pair of twins.
Our nameless narrator was born 45 minutes after her twin brother, and the two of them have been inseparable ever since. Growing up as best friends, they both moved to Amsterdam when they turned eighteen.
After her brother came out as gay, the twins remained close, sharing dinners with partners and living close to each other.
They had dreams of moving to New York before they hit thirty, which never materialised, and when they were thirty-five, our narrator's brother took his own life.
This Dutch novel, presented as a series of tiny vignettes, digs into a life shared, and considers how a life can be lived when it feels as though half of you has died.
At turns warming, funny, and heartbreaking, What I'd Rather Not Think About takes us on a journey across the emotional spectrum as we are faced with death, loss, separation, and isolation.
Buy a copy of What I'd Rather Not Think About here!
The Discomfort of Evening by Marieke Lucas Rijneveld
Translated by Michele Hutchison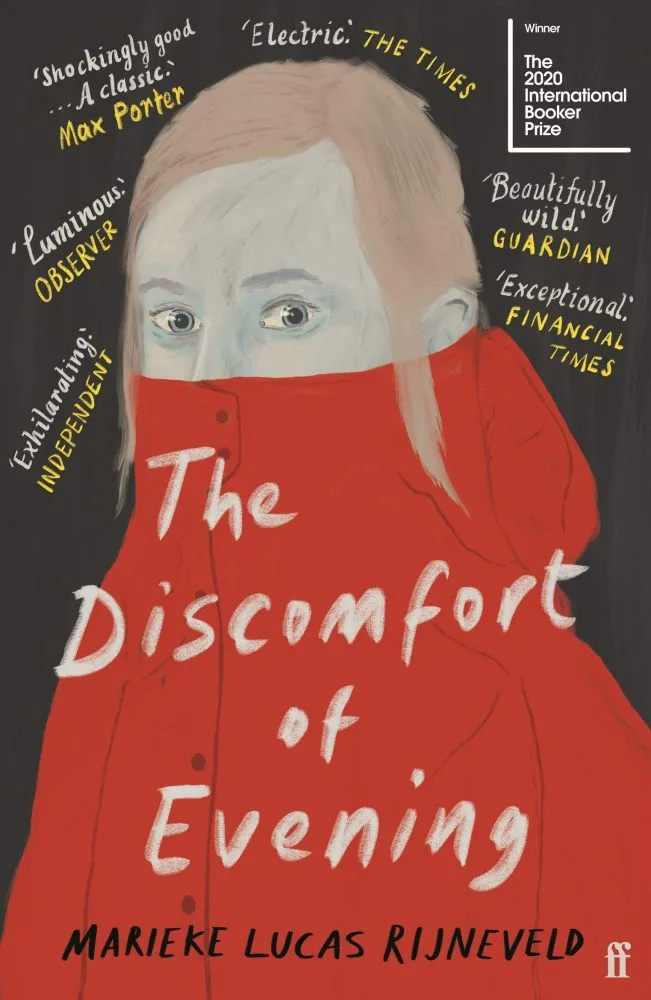 The Discomfort of Evening made waves when it was shortlisted for, and then won the International Booker Prize 2020.
Written by the young transgender author Marieke Lucas Rijneveld, this is one of the most profound but admittedly difficult dutch novels of recent years.
The Discomfort of Evening is also, almost unbelievably, a debut novel. To make such a splash as a debut work is truly remarkable.
The novel tells the story of a family of Dutch dairy farmers. Our protagonist, Jas, is the ten-year-old daughter of the family; traumatised by the loss of her brother who tragically died while ice skating.
The family is devout, and their piousness adds to the weight of Jas' trauma as she struggles to process her experiences and the world around her.
It's a harrowing, claustrophobic book; rewarding and callous and caustic. One of the best Dutch novels of recent years.
HEX by Thomas Olde Heuvelt
Translated by Nancy Forest-Flier
HEX is a work of modern horror genius; a contemporary Dutch horror novel set in upstate New York's Hudson Valley (where I lived for a while).
The novel's intriguing premise is this: the isolated town of Black Spring has a secret that it has managed to keep hidden from outsiders for centuries: the ghost of a witch roams their streets.
The witch was once Katherine van Wyler, killed in the town in the 17th century. Since then, with eyes and mouth sewn shut, her ghost has openly wandered the town and haunted its residents, even within their own homes.
The residents are used to her, although tragedy has befallen them a few times in the past when she has gotten too close to someone, convincing them to take their own lives.
But now, in an. age of YouTube and social media, a teenager named Tyler has banded together a group of friends to perform a few experiments on the witch's ghost and film them.
These experiments, along with the dark behaviour of another long-term resident, are going to change things for the worse in Black Spring, unleashing something horrible and deadly.
Written and translated brilliantly, this is a fantastic modern horror novel about persecution and responsibility, taking horror in strange new directions. A must-read.
Summer Brother by Jaap Robben
Translated by David Doherty
Summer Brother is another Dutch novel to grab the attention of the International Booker Prize, having been longlisted for the award in 2021.
Our protagonist is the teenage Brian, who lives in a caravan with his careless father. Brian also has a disabled older brother who has been living in an institution for several years.
Over a hot summer, however, Lucien must stay with his family.
Their father abandons them to care for themselves, which of course means Brian must learn to fend for himself and tend to his brother's needs; a brother he doesn't know or understand.
One of the most frank and powerful modern Dutch novels, Summer Brother explores the shape and form of familial love, and how it can exist and thrive in difficult circumstances, amongst difficult people.
Adrift in the Middle Kingdom by J Slauerhoff
Translated by David McKay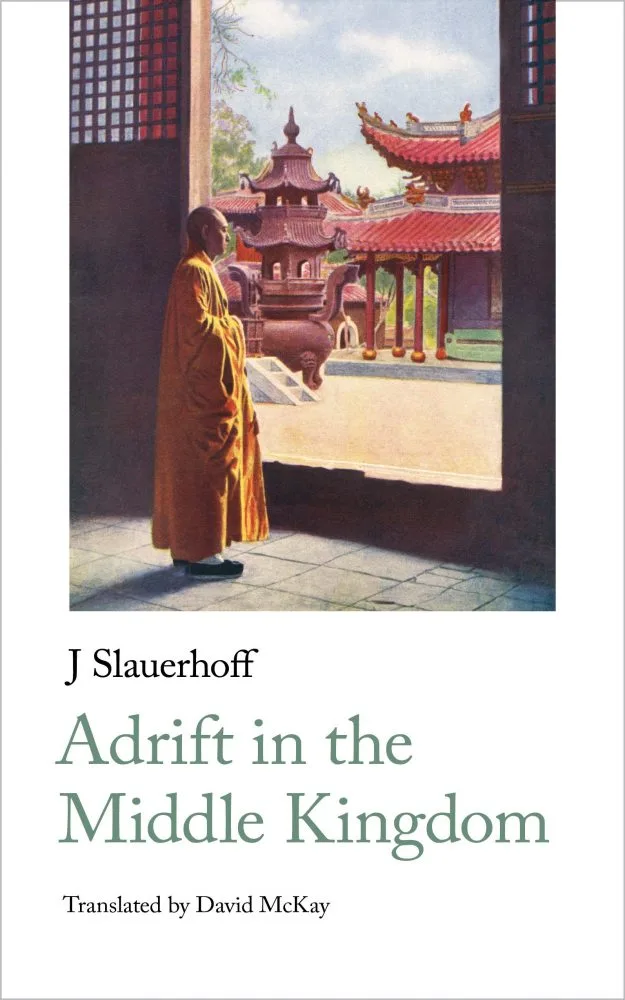 J Slauerhoff (full name Jan Jacob Slauerhoff) was a Dutch author and poet who has left an enormous legacy in his wake.
Celebrated for writing some of the great Dutch novels, Slauerhoff penned Adrift in the Middle Kingdom in the 1930s and it is now available in English translation thanks to David McKay.
As its title suggests, Adrift in the Middle Kingdom is set in China; inspired by his own early adult life as a ship's surgeon with the Dutch East India Company.
We move with the novel's narrator — a ship's radio operator — through 1920s China: from Shanghai to a forgotten city beyond the Great Wall.
It's a novel that blends the travelogue with philosophical musings and fantastical adventure, while paying close attention to the politics of its moment.
Adrift in the Middle Kingdom is beautiful, and an absolute must-read amongst the best Dutch novels in translation.
Max Havelaar; or, The Coffee Auctions of the Dutch Trading Company by Multatuli
The power and importance of this particular Dutch novel can't be overstated. Written in 1860, this is a piece of 19th Century Dutch literature that had a profound political impact.
What is now Indonesia was once the Dutch East Indies, first controlled by the VOC and then later by the Dutch government.
Under Dutch oppression, the people of Indonesia worked under forced labour and were made addicted to opium.
Max Havelaar was a novel written with the express goal of raising awareness in Europe of the subjugation of native Indonesian people.
The novel had such a profound impact that it led to the formation of an Ethical Policy, by which the Dutch government took steps to atone for their past actions through support and education for the Indonesian people.
While everything I've said here is a gross oversimplification of decades of colonial rule and the impact of a single novel, Max Havelaar remains a vital piece of Dutch history.
For that reason, this is one of the great Dutch novels; a must-read for readers interested in European colonialist history.
In My Father's Garden by Jan Siebelink
Translated by Liz Waters
Inspired by his own past, and adapted into a Dutch movie of the same name, In My Father's Garden is a novel about family and faith.
The novel follows a father who has fallen deep into Calvinism (a branch of Protestantism that emphasises the sovereignty of God).
Believing himself closer to God after a divine experience, he sinks further and further into the clutches of his local Calivnist sect, as his relationship with his wife and sons falls by the wayside.
This is a novel that warns of the corrupting, damaging effects of cultish religiosity; the ways in which it injures us and, more importantly, those in our lives whom we love the most.
The Assault by Harry Mulisch
Translated by Claire Nicolas White
The Assault is a Dutch World War II novel that follows the life of a boy after a traumatic incident.
After a policeman (and Nazi collaborator) is assassinated in German-occupied Netherlands, the Nazis retaliate by burning down the family home of our protagonist and lone survivor: Anton.
We watch Anton move away, be raised by his extended family, grow up, and move past his trauma. He marries and lives a simple life, but the past continues to haunt him.
He tries not to think about these events that shaped his life, but of course they are there in everything he sees and does; every choice he makes.
Eventually, the truth of what happened that day reveals itself and he must come face-to- face with it. He meets people connected to that event and that time, and he changes bit by bit as a result.
The Assault is a wonderful piece of historical fiction and one of the most moving Dutch novels of recent years.
The Dinner by Herman Koch
The Dinner is a wonderfully bleak and suspenseful narrative; a modern classic amongst Dutch novels.
Two families meet for a dinner. The Amsterdam restaurant is fancy and the conversation simple, at first.
But the two couples are here to discuss their sons: both fifteen, both delinquents who have done something terrible.
The two husbands are brothers, one of whom is our narrator and the other a local politician. We learn more and more about them through piecemeal flashbacks that fill in the blanks.
This is a novel about deception, told by a potentially unreliable narrator. It's about family secrets and the lie that is the modern happy family.
The Darkroom of Damocles by Willem Frederik Hermans
Translated by Ina Rilke
Here is another Dutch novel set during World War II; this one written just ten years after its end.
Our protagonist is Henri Osewoudt, a mild-mannered young Dutch man who is married to his cousin and working at his father's tobacco shop.
One day, Osewoudt is approached by his perfect doppelganger: a man named Dorbeck, who recruits him into the Dutch Underground to fight back against Nazi control.
This is a novel of espionage and subterfuge, but also one of control as Osewoudt becomes entirely subservient to Dorbeck's commands and simplest whims.
Dorbeck gives our protagonist a purpose, an inner fight, but also enacts complete control over him.
The Laws by Connie Palmen
Translated by Richard Huijing
This is a curious and divisive debut amongst contemporary Dutch novels; loved by many and hated by others.
Our narrator-protagonist, Marie Deniet, is a twenty-something student of philosophy who defines herself by her relationships to older, more successful men.
Deniet believes that men hold all control over art, science, and philosophy and she has seduced a specific number of them in order to learn more and writes her thesis.
She describes her romances as fieldwork, and obsesses over the relationship between patriarchy and the "laws" of our modern world.
Whether or not you will enjoy and admire this Dutch novel will be determined by the angle you view it from, and what exactly the author is trying to achieve and illuminate here.
Is The Laws a groundbreaking piece of feminist fiction about self-discovery and a woman's place in our patriarchal world, or is it something else entirely?
Midnight Blue by Simone van der Vlugt
Translated by Jenny Watson
Set in Amsterdam during the middle of the 17th Century, Midnight Blue follows the life of a young woman named Catrin who is seeking success as a pottery painter during the Dutch Golden Age.
After the death of her husband, Catrin sells their farm and moves to Amsterdam to work as a housekeeper.
Soon, however, she is chased away and ends up in Delft, where she manages to find work as a pottery painter.
The pottery of Delft is already declining in popularity, but Catrin has an idea to revitalise it by introducing new motifs inspired by Chinese landscapes.
This is the story of how Catrin led a revitalisation movement that led to the creation of what we now know as Delft Blue.
Humankind by Rutger Bregman
Translated by Elizabeth Manton and Erica Moore
This last book is a bit of a wild card, since it's not a novel at all. But it is a hugely impactful and important book by an important Dutch voice.
Economist Rutger Bregman rose to prominence with his book Utopia for Realists, which took a deep dive into the history and economic structures of UBI (universal basic income), amongst other related topics.
His follow-up, Humankind is a rewriting of human history that corrects many of our worst misconceptions about ourselves: namely that we are a cruel species.
In Humankind, Bregman picks out dozens of infamous examples of cruelty in our behaviour: psychological studies, news reports, even novels, and debunks all of them.
He proves, through clear and effective research and study, and with pride and enthusiasm, that we are good and kind. Humankind is a hopeful, peaceful, sobering, and satisfying book that everyone should read.