There are dozens of reasons to visit Cambridge, one of the UK's oldest and most historic cities. Home to one of our most famous universities, Cambridge is a marvel of architecture, arts, and literature. And with all of that come a host of must-visit Cambridge bookshops.
The bookshops of Cambridge are some of the most beautiful, fun, creative and strange bookshops in the UK.
Touring these Cambridge bookshops is an eccentric day all by itself, and then you have the cafes to nestle into along the way: places to recharge or curl up with your newly-bought tomes and tuck in with a hot coffee on an autumn Cambridge day.
A day of book-shopping and cafe-hopping in Cambridge is a perfect day out, as you pass by the wonderful colleges, churches, and historic buildings along the way.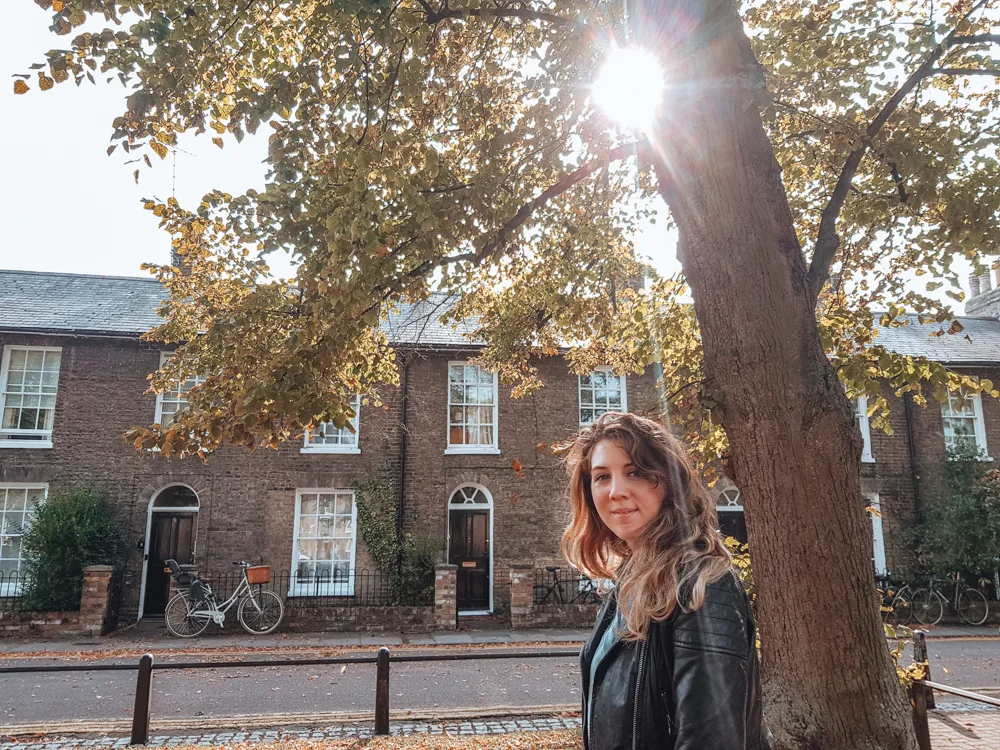 The Best Bookshops and Cafes in Cambridge
Home to an incredible number of bookshops and independent cafes, historical Cambridge is a perfect day out for bookworms. Here are the best Cambridge bookshops and some cute and cozy cafes to enjoy in the city.
The crowning jewel of bookshops in Cambridge, this three-story menagerie for book lovers has been around since 1876 and has been the focus of book-related events in the city.
Fabulously friendly booksellers are at hand to help you with the latest releases and thousands of other titles to choose from including classics, comics and manga, and every genre of fiction and non-fiction.
Downstairs you'll also find paper products from the Cambridge Paper Company including wrapping paper, journals, scrapbooks etc. and a floor of travel fiction, cookbooks, and eco-friendly and bookish gifts.
Plus, there's a musical instrument section. It's really a bookshop that caters for everyone and could easily be called the best bookshop in Cambridge.
This charming Cambridge book shop with the greatest name is tucked away on the quiet St Edward's Passage which absolutely suits the atmosphere of the shop. Is it haunted? Who knows, but it certainly feels like it could be.
They specialise in children's and illustrated books but we also found plenty of antiquarian books and old Penguin Classics. This is the kind of shop where you take a deep breath, enjoy the smell of old books, and pick up a gem or two. The shop is closed on Sundays.
Our first cafe stop, a place infamous for their sticky chelsea buns (which they deliver throughout the UK) and delightfully charming in a vintage sort of way.
This Cambridge cafe was recommended to us by so many people and it didn't disappoint. Open since 1920 and even continuing baking through the war, the cafe has seen some famous faces over the years and has always been a regular stop for Cambridge University Students.
Besides stopping by for a coffee and a bun, you can also enjoy afternoon tea, brunch, and a full food menu making it a perfect spot for lunch while book shopping.
One of the best charity shops for secondhand books in Cambridge, Amnesty is a fantastic charity and supporting them is made even easier for book lovers with their stores.
The Cambridge branch has a wide selection of fiction, non-fiction, travel, and food books so make sure to see if you'll find a treasure inside. If you're walking from the train station to the centre, then it's on your route and just a few doors from our favourite noodle and dumpling joint Noodles Plus.
Mill Road is a vibrant area that has plenty of independent cafes, restaurants, charity shops, and whole-food places to pop into so make sure to stop by!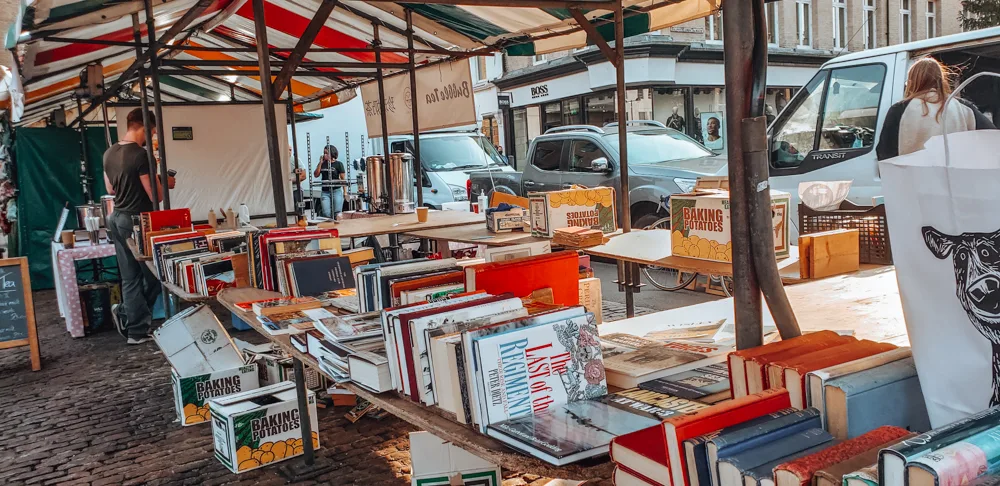 An absolute institution and housed in a stunning period building, the press dates back to 1534 and exists as part of the University of Cambridge.
Selling everything from academic and educational texts as well as classics, and Shakespeare over two floors you could spend a day just browsing this one store.
They also sell Cambridge gifts and souvenirs plus gifts suited to book lovers. This is one of the must-visit Cambridge bookshops.
Your next Cambridge coffee shop option can also be found at St Edward's Passage in central Cambridge overlooking a cemetery. This a quaint place, considered a Cambridge hidden gem and it's perfect for reading and people watching.
Apart from hot drinks in generous sizes, you can indulge in one of their homemade toasted sandwiches, salads, or cakes which I highly recommend doing.
Another chain of UK charity book shops that are just a pleasure to shop in, you know what to expect when you go in an Oxfam bookshop and you get that here.
The Cambridge branch is smaller than some others but you'll still find some bargain books and beautiful classics. Support a good cause and expand your tbr pile at the same time.
Although not an independent store, Waterstones is a friendly bookish face in most British towns and it's always a pleasure to go into. My favourites are the ones with the cafes and I've spent many an afternoon with some travel guides planning a new adventure in a Waterstones Cafe.
Luckily this one has a cafe! Waterstones also hosts amazing events with domestic and international authors so it's always worth seeing what's coming up on their website and whether you can grab a ticket.
You'll also find gifts, board games, and stationary to indulge in if you fancy. This one of the best Cambridge bookshops if you want to meander for hours.
Our final coffee shop on this list, though we're nowhere near scratching the surface of fantastic cafes in Cambridge, is Espresso Lane!
Snuggled amongst Cambridge's beautiful academic buildings, this cute coffee shop is your traditional lovely cafe with southern European roots which you can really see in the food on offer.
They serve great coffee and fresh home-cooked meals like mushroom stroganoff, chicken soup, and a huge ciabatta menu. This is not to mention their fantastic cake selection.
Another charming antiquarian bookshop on Edward's Passage with a great selection of secondhand books, prints, and maps. Whether you're looking for a rare first edition or an out-of-print gem then this is where you'll find it.
Just down a small path from The Haunted Bookshop with a church separating them, make sure to pay this Cambridge bookshop a visit.
Have a wonderful day getting lost in these Cambridge Bookshops, all unique and wonderful in their own way.