The coolest thing about the city of Cambridge, UK is how it blends history and contemporary culture; academia and a vibrant art scene. One of the world's most famous university towns is also a place of world food, unique museums, great coffee, and so much more.
A day trip to Cambridge is always a breath of fresh air, giving you gorgeous sights thanks to its luscious architecture and cobbled streets. But you'll want to stay for the excellent dining options and shopping choices.
How to Get to Cambridge from London
Getting from London to Cambridge is a breeze, making Cambridge one of the best day trips from London if you're looking for a whole new city to explore in a single day.
To get to Cambridge from London, you only need to hop on a Thameslink train from King's Cross station. The journey to Cambridge is direct and takes forty-five minutes.
The Thameslink from London to Cambridge also passes through a few other lovely towns that are worth your time (Welwyn, Hitchin, Letchworth) and passes through Cambridge to end at Ely, another lovely historic town.
You can also take a National Express bus or drive yourself to Cambridge from London but the bus is slow and the train is very affordable. Thameslink is, by far, your best option. Forty-five minutes each way makes for a perfect day trip to Cambridge from London.
A Day Trip to Cambridge: What to Do
There are few cities in the UK as dynamic as Cambridge. Some of the country's best museums, restaurants, and bookshops can be found here. A range of neighbourhoods provide a spectrum of international foods and flavours, as well as some great street art.
Given the city's compact size, you can check all of this out on a perfect day trip to Cambridge, UK.
Go Shopping and Cafe Hopping on Mill Road
Mill Road is a vibrant Cambridge community located between the train station and Cambridge city centre. On one end you have some fantastic vintage clothing shops, antique dealers (don't miss The Old Chemist Shop Antiques), and record stores.
As you make your way towards the heart of Cambridge, you'll find an eclectic mix of authentic Chinese restaurants (we love Noodles+ for their xiao long bao), health food and spice stores, thrift stores, second-hand bookshops, cafes, and restaurants.
You could easily spend your day just exploring this long and dynamic stretch of road and enjoying the community vibe of the area. Make sure to stop in at Harvest for a take-out coffee and a cinnamon roll to fuel your stroll down Mill Road.
Visit The Fitzwilliam Museum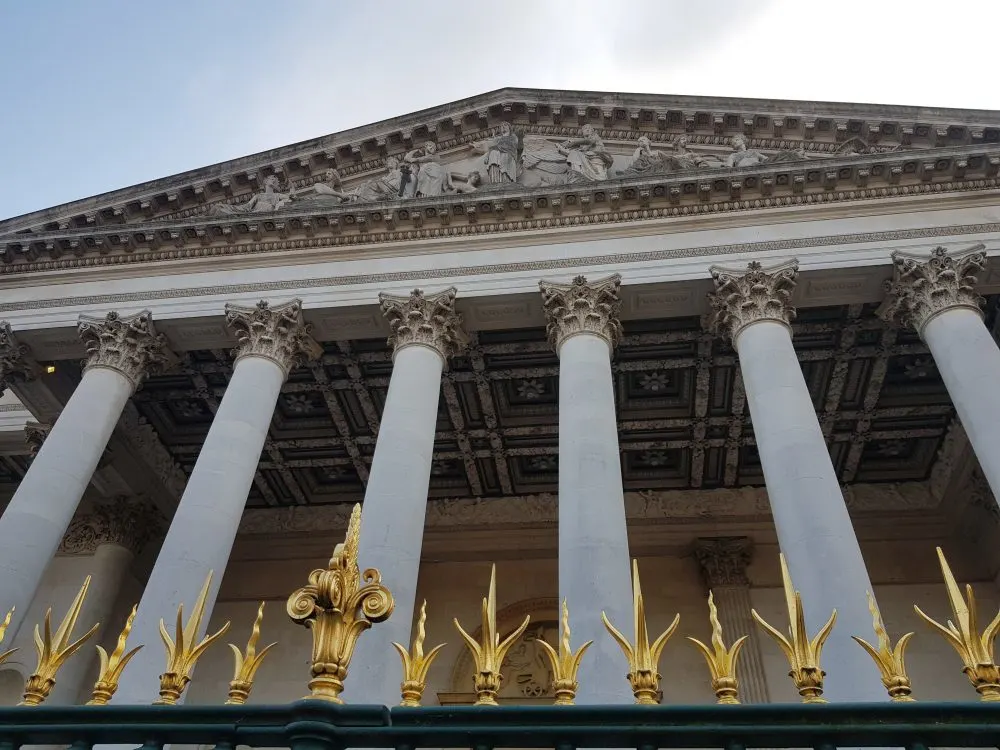 The Fitzwilliam is Cambridge's flagship museum. You'll likely come across the magnificent building as you walk from Cambridge train city into the city centre.
Free to visit, the Fitzwilliam Museum houses a world-renowned collection of over half a million beautiful works of art, masterpiece paintings and historical artefacts, including illuminated medieval manuscripts.
Viscount Fitzwilliam was an alumnus of Trinity Hall, and also a grand tourist with a passion for collecting. He felt strongly that Cambridge University should have its own museum, not only for the display of works of art but also with its own library.
Aside from the impressive art collection, there are also visiting collections to catch throughout the year.
Get a Bun and Tea at Fitzbillies
Taking its playful name from the Fitzwilliam Museum, which stands like a Roman palace across the street, Fitzbillies is a famous Cambridge staple.
A day trip to Cambridge is not complete without popping into Fitzbillies and sampling one of their renowned chelsea buns.
Having been open for a full century, surviving World War II, and providing locals and tourists alike with traditional British tea and sweet pastries, Fitzbillies is quintessential Cambridge charm through and through.
The chelsea buns at Fitzbillies have made this the city's most iconic cafe, and an essential stop on your day trip to Cambridge.
Tip: Grab a coffee at Hot Numbers
If you're interested in a contemporary cafe to fuel up at, as well as a really spectacular brunch menu, also check out Hot Numbers on the same street!
Go on a Cambridge University Tour
The college campuses of Cambridge University are where the city's true architectural splendour can be found. Unfortunately, the campus grounds' are exclusive to students and staff, leaving visitors feeling deflated.
Fortunately, there are plenty of Cambridge University tours you can enjoy, many of which are guided and directed by the alumni of Cambridge University who know the colleges and buildings better than anyone.
These Cambridge University tours provide detailed historic details about the buildings of Cambridge University, as well as anecdotes about student life and those that have studied there (most notably, scientists such as Isaac Newton and Stephen Hawking).
Book a Cambridge University tour here!
Go Punting (see the Bridge of Sighs)
Punting on the river is a famous Cambridge pastime, whether you attempt it yourself or take a punting tour. If you've never done it before, maybe let a paid guide take the wheel (or stick).
This will guarantee you plenty of time to take in the sights and get a history/culture lesson in the meantime.
Punting by yourself isn't too difficult, and certainly not dangerous, though many do fall in (as our friends can attest). There's nothing stopping you giving it a go, though!
Punting yourself is great fun, and an opportunity for a few laughs. And paying for a punting tour guarantees you the best history lesson and time to soak in the sights. The choice is yours!
Visit Kettle's Yard
Located in the heart of the city, Kettle's Yard is another essential stop on anyone's day trip to Cambridge. Owned by Cambridge University, Kettle's Yard looks like a beautiful but unassuming countryside cottage from the outside.
Inside, however, Kettle's Yard is a museum of contemporary art pieces. Highlighting some of the most exciting modern artists, Kettle's Yard puts on regular exhibitions that showcase such a wonderful diversity of art and expression.
Museums like this one are what make Cambridge such an exciting city to visit and discover, and you've got time to see it during a single day trip to Cambridge.
Visit a Cambridge Bookshop
Cambridge has some fantastic bookshops (and charity bookshops) for you to browse. Make sure to check out some of the city's gems like Sarah Key's Haunted Bookshop for antiquarian treasures or Heffer's for two floors of books, Cambridge Paper, and gifts.
We've curated an article of the best bookshops and cafes in Cambridge for everyone who is tempted to add to their to-be-read pile while spending a day in Cambridge.
You can easily fill up your TBR with an afternoon of book shopping in Cambridge, especially with the range of books on offer at Heffers.
Enjoy Dinner at Midsummer House
One of the most renowned restaurants in Cambridge, Midsummer House is a fancy affair. But, if you're going for a day trip to Cambridge, you should do it right. Midsummer House is doing dinner right.
While many people the world over stand by the opinion that British cuisine is lacklustre, restaurants like Midsummer House prove how that doesn't have to be the case. Serving up fresh, seasonal dishes full of health and flavour, this is the best of British cuisine.
Made with locally-sourced meats and vegetables, Midsummer House's menu is one of the most impressive and celebrated in all of Cambridge. The chefs are famous, the setting beautiful, and they even host weddings and private events, if you're interested!
Get a Drink at The Eagle Pub
Cambridge has a lot of great pubs. Like, an awful lot. And most of them serve fantastic food and drinks for lunch and dinner. But our choice pick is The Eagle, located on the central Bene't Street.
The Eagle is a Grade II listed building with an exciting history. In 1953, Cambridge scientists Francis Crick and James Watson made the announcement (at a pub at lunchtime, in true British fashion) that they had discovered "the secret of life": the double-helix structure of DNA.
This historical fact, coupled with the many doodles and scratchings left by RAF pilots above the bar during World War II, makes The Eagle a pub worth visiting.
The Eagle also serves up a great menu of pub classics, including staples like sausage and mash; gammon, egg, and chips; scampi and chips; rump steak, and plenty more!
Where to Stay in Cambridge
If you are looking to stay overnight in Cambridge to really make the most of your day trip to Cambridge, one of the best Cambridge hotels to stay in is the Hotel du Vin.
A converted university building in the heart of the city, the Hotel du Vin is cradled amongst the city's beautiful cobbled streets and gorgeous architecture. With a bistro and a cellar bar, Hotel du Vin is the peak of luxury and the perfect place to stay on a day trip to Cambridge.
Wood panelling, beamed ceilings, copper baths, and brick walls guarantee you a vintage British hotel experience. Gorgeous inside and out, Hotel du Vin is the best choice for people looking to extend their day trip to Cambridge and enjoy a little luxury.