These books about mental health are a great start if you're looking to learn more about yourself or hear from someone who has experienced similar feelings.
Mental health is very much a catch-all term in the same way that physical health is. Just as physical health issues range from cramps to cancer, mental health issues range from sorrow to schizophrenia.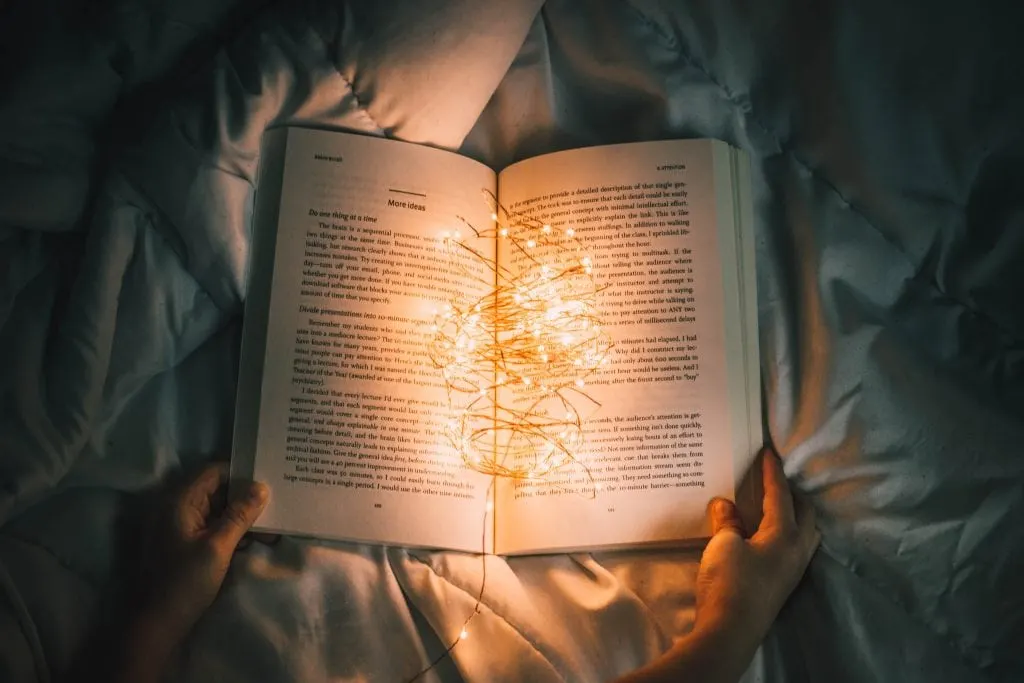 We all feel; we all have mental health, and so we all get mental health issues to some degree or another. Therefore, finding ways to cope with mental health is vital to living the best life you can live.
But there are so many kinds of mental health issues that it can be difficult to find the help you need.
For the sake of transparency, I – who have recommended this list to you – suffer with anxiety and anger issues.
I am not always good at handling them, and I have put off seeking therapy because I'm always on the move (here's our story). But I have read a few books on the subject. Some of the books I recommend here have been bloody helpful to me personally.
Others, I found informative and enlightening. All seven are useful in some way or another. I don't know which ones will help you, but I sincerely hope that at least one of them may help lighten the load a little. (Also check out some of our proactive ways to boost your mental health).
If you're interested in supporting people seeking mental health support in the UK, consider donating to Mind.
Matt Haig has become something of an ambassador for men with depression and anxiety, and he's wonderful at it. His newest non-fiction book, Notes on a Nervous Planet, is a friendly and kind guide through the tougher aspects of modern life.
Much of it focuses on our digital lives: how we behave online; the relationship we have with our phone; the loss of our connection to the tangible, natural world. I personally found this book to be something of a comfort blanket, and I hope you will, too.
This book is not so kind. It captures, with brutal imagery and savage honesty, the life of a man struggling – and often failing – to cope in the throes of depression. It is a book that I recommend with a caveat: I can't say how it will affect your own mental health.
There is every chance that it will make you feel less alone; make you feel like you can cope better with your own depression. Or it may have the opposite effect.
The Noonday Demon is a hard-hitting book, but it does also spend a lot of time looking at the chemical science of depression, and so it doubles as an enlightening and informative piece of non-fiction.
This is a book I have talked about before in greater detail, but the basic premise is: this is a collection of essays which document a life lived with schizophrenia. Esme Weijun Wang mixes her own biography with real-life news stories about sufferers of schizophrenia.
This is the kind of book that re-educates us on what we think we know about a specific mental illness. If you live with schizophrenia, you'll find a friend in Wang here. If you know someone who does, or wish to understand the condition better, this book will absolutely help you.
Bi-polar disorder is such a complexity that we now refer to it as an umbrella term (we are diagnosed with a bipolar disorder – one of many). It affects so many of us in so many ways.
In An Unquiet Mind, Dr Kay Redfield Jamison marks her own journey tackling bi-polar disorder (what we once called manic depression), as well as her professional encounters with it.
We get two books in one: the perspective of the doctor and the patient. Doctors get sick, after all, and it's very humbling to see the visceral honest on display here. This book has the potential to help from the angle of both a friend and an advisor.
Read More: 9 Transgender Stories by Trans Writers
Ikigai is a Japanese term which envelops the notion of your 'reason for being'. It's not a term broadly used in Japan, and it's not the key to happiness.
I refuse to hype up any book to that degree. However, it is a delicately advisory book that encourages certain positive life changes and discourages bad habits.
Ikigai looks at a group of people on the island of Okinawa, positing the question: why do they live so long and so peacefully? It takes that information and passes it on to you.
Much of what we see here is simple advice that we can implement into our daily lives quite easily. It won't transform your life, but it will certainly help.
This is a book of perspectives. It encourages us to examine our lives from the outside. It teaches empathy in a unique and very successful way.
Its name derives from a question the author asks his students – "Somebody comes into the Zen centre with a lighted cigarette, walks up to the Buddha statue, blows smoke in its face, and drops ashes on its lap. You are standing there. What can you do?" – which is a great way to begin a lesson.
Through advice, stories, lectures, and interviews, Dropping Ashes on the Buddha gives us a very grounded way of looking at Buddhism from a lay perspective. How can Buddhism help the non-Buddhist deal with the very real troubles of their life? Turns out, quite a lot.
The late Carrie Fisher spent much of her life, pre- and post-Star Wars, dealing with several mental health issues. This biography is brutal story after brutal story about incidents in her life ranging from the mundane to the tragic.
It helps to ground the reader, make us understand that fame and fortune mean nothing in the face of depression and anxiety. Wishful Drinking encourages us to find healthier ways of coping, rather than turning to vices or hoping our pain away.
I didn't expect to be able to turn to the autobiography of a celebrity for mental health help, but aid comes from unexpected places.
What books have helped you? Give us some more suggestions in the comments below.