If you're wondering where to get started with learning Asian cooking then try these Asian cooking classes in London.
We love taking Asian cooking classes, in part because Japanese, Korean, and Chinese are our favourite cuisines, and also because finding authentic versions of these foods outside their respective countries can be difficult and often expensive. If we can make it at home, with the help of a London cookery school, then we can save money and eat more of the food we love!
Cooking classes usually treat people as a total beginner unless said otherwise and at a good London cookery school, if you do want to keep improving on those skills you've learned then you absolutely can! We've tried some of the best Asian cooking classes in London and have learnt to make sushi, udon, tempura, and fantastic curry as a result.
Many of those skills are transferable too, once you've got the basics of a particular cuisine you can get a good cookery book and go from there. From intimate kitchens to bigger groups, there's something to suit everyone here.
Here are some of the best cooking classes in London.
Chinese Dim Sum and Bao Cooking Class
What else to start with on Books and Bao than a bao making class? Borough Kitchen is a fantastic London cookery school which offer a wide range of interesting cooking classes (their fermentation and pickling cooking class looks wonderful too).
The Dim Sum and Bao cooking class is one of the very best cooking classes in London for people looking to emulate real, authentic East Asian cooking. Bao and dim sum are traditional Chinese dumplings. Bao are steamed, large, soft dumplings filled with various hot meats and vegetables, while dim sum are smaller, bite-sized, and far thinner. At this London cooking class you'll learn how to make both using traditional methods.
Beyond that, you'll also learn how to use authentic Chinese condiments and seasonings to make sure you learn perfectly how to recreate that exact flavour you're going for. Learning at this London cookery school isn't just about the technique of making the bao and dumplings, but also about developing your general knife skills and cooking prowess, as well as knowing the right ingredients. Familiarity with Chinese ingredients, spices, seasonings, cooking styles, and more only helps to broaden your mind and open up new, exciting culinary avenues.
Read More: Best Asian Cookbooks for Great Home Cooking
Try a Sushi Making Class in London at Sozai Cooking School
This sushi class at the Sozai Cooking School is effectively set up into three sections, one for each type of sushi: hosomaki, futomaki, and uramaki. You'll gather around Izumi as she shows you and explains how to roll the sushi, as well as what ingredients and tools you'll need.
She also discusses where to buy the tools (such as a bamboo mat) and how to properly prepare and clean the sushi rice beforehand. Once Izumi has explained the process and prepared an example in front of you, she then gives you time to make your own at your own station of the sushi workshop.
Read More: Best Japanese Cookbooks for Inspiring Home Cooking
What makes this Japanese cooking class, in particular, such an enjoyable experience is mostly down to Izumi herself. She's a fantastic teacher – helpful, clear, supportive, instructive, everything a teacher should be.
She will also email you after the class with a detailed PDF of the recipes you've just learned, in case there's anything you forget after the sushi workshop is over. This is easily the most enjoyable sushi making class in London and if you want to learn more than she has advanced sushi making classes too!
Of course, this isn't all she offers and you can learn everything from knife sharpening to ramen making.
---
Read More: Sushi Etiquette: How to Eat Sushi the Right Way.
Read More: Read all about our experience at Sozai Cooking School.
---
Make Udon, Tempura and More at Yuki's Kitchen
Are you ready to learn the fundamentals at this Japanese cooking class in London? Originally from a little outside Tokyo, and having spent some time working in Chicago, Yuki offers tempura and udon making classes. At Yuki's London cookery school you can learn to be a master of both tempura and udon, two of the staples of Japanese home cooking.
They're also two styles of cooking that are easy to grasp but are still very much an art form. Tempura, put simply, is fried vegetables, fish, and tofu (battered deliciousness), but there's a true craft to it which Yuki can help you hone. Udon is a style of rustic, thick noodle from Japan that are wholesome a versatile.
You take away a recipe booklet so that you can easily make your tasty recipe at home with your fresh hand-made dough. This also helps in case you forget any of the steps that Yuki teaches you during one of the most thorough Asian cooking classes in London.
---
Read More: Read all about cooking at Yuki's Kitchen.
---
Take an Indian Cooking Course at Cooking with Monisha
Monisha Bharadwaj is one of the most celebrated chefs and food experts in all of the UK. She's an award-winning food writer and historian, and a professional chef with accolades to spare. And you can take a cooking class with her!
Appropriate for both complete beginners and experienced cooks, the cooking courses offered at Cooking with Monisha aim to teach students of the courses how to prepare and cook healthy, varied, and delicious traditional Indian meals.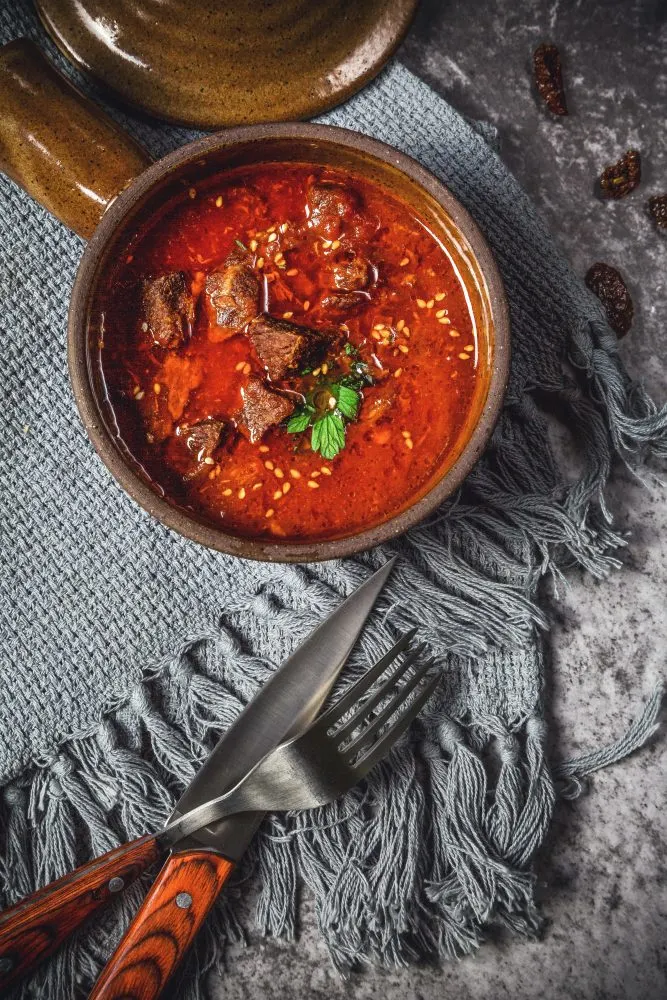 There's a huge variety of cooking course to choose from, including all-day courses which aim to provide one-day students with all the information, equipment, ingredients, and skills to produce a specific style of Indian cooking. These include seafood dishes, vegetarian dishes, home-style curries, and more.
The one-day courses offered by Cooking with Monisha also include a shopping trip, showing London residents how they can find and purchase everything needed to make these same traditional Indian meals at their local London supermarkets.
---
Read More: How to Make Katsudon
---
Learn Traditional East Asian Cooking at School of Wok
School of Wok is the best London cookery school if you love Asian food since there's such an overwhelming amount of choice here. You can learn something from essentially every country in Asia and thus fulfil all your culinary dreams.
They've also won multiple awards which cement them as one of the very best cookery schools in Europe, which is a huge badge of honour. Their classes are a perfect size, always guarantee students from all walks of life have a ton of fun while they learn, and that they are taught by people who are incredibly passionate about the skills they're teaching.
The courses range in length, price range, and what they actually cover. If you have the time and the commitment, for example, you can enjoy a full five-day course that covers a range of East Asian cuisine for £750. If you'd prefer to simply dip your toe in the water, they offer such things as an hour-long bao making class for an affordable £30.
There really is such an astonishing range of food to learn to cook with School of Wok, from sushi to Japanese curry, from traditional Thai cuisine to a wealth of Indonesian dishes. If you're a fan of East Asian and Southeast Asian cuisine in general, this is the ultimate London cookery school for you.
If you're wondering where to buy foodie gifts and anything you might need for any of these cooking classes then consider Sous Chef, a UK based shop which offers sets, food items and will even teach you techniques. We bought the bibimbap making kit and included it on our great gifts for travellers. Get £10 off with Sous Chef.
---
Read More: Best Japanese Restaurants in London.