Treat yourself to one of these Japanese cookbooks and learn how to cook your favourites from ramen and sushi to delicious Japanese comfort food dishes.
With Japanese cuisine being one of the most renowned, beautiful, and respected cuisines in the world, it's easy to feel intimidated when attempting it yourself.
Japanese cooking often looks impossible to try at home. But that is far from true, many dishes are deceptively simple and work off some basic ingredients.
Provided you have the right Japanese cookbooks, a whole world can open up to you. Each of these books tackles a different avenue of Japanese cuisine, you'll be a master chef of Japanese home cooking in no time.
We love using Sous Chef for buying our Japanese ingredients. From staples like noodles and rice, to dashi powder, bonito flakes, and seasonings. You can find everything you need here. We can also offer ten pounds off your first purchase with this link.
This is a great cookbook for the person that's desperate to get into the delicious world of Japanese cooking at home but needs to start from scratch.
The book includes a huge number of recipes that are easy, to begin with, as well as some that will carry on being delicious long after you've perfected your skills.
Perhaps the most valuable feature of the book is a comprehensive list of kitchen essentials that you'll need to master Japanese cooking – this is really helpful as it gives you a brilliant place to start from.
Tokyo has long been lauded as a wonderful culinary destination, and this book has capitalized on the rich food culture of the city.
Throughout the book, we are taken on a culinary tour of Tokyo, starting at the lower ground level of basement eateries, and ending with modern Tokyo cuisine which is served in beautiful high-rise buildings throughout the city.
The book features a number of recipes that are delightfully authentic while also being perfectly achievable for the home chef – this is a truly great book for a cook at any skill level.
Comfort food is one of the great joys of life, and this book truly delivers on the title.
Japanese comfort food is delightfully rich in savory umami flavors and allows for a wonderful breadth of ingredients that's pleasantly rare and modern when compared to other comfort food classics.
There are over seventy-five recipes in this Japanese cookbook that are all sure to bring joy to the part of your soul only sated with comfort food.
It's a great book for beginner Japanese chefs, who'd love to replicate their favourites but feel a little intimidated.
Read More: The Best Korean Cookbooks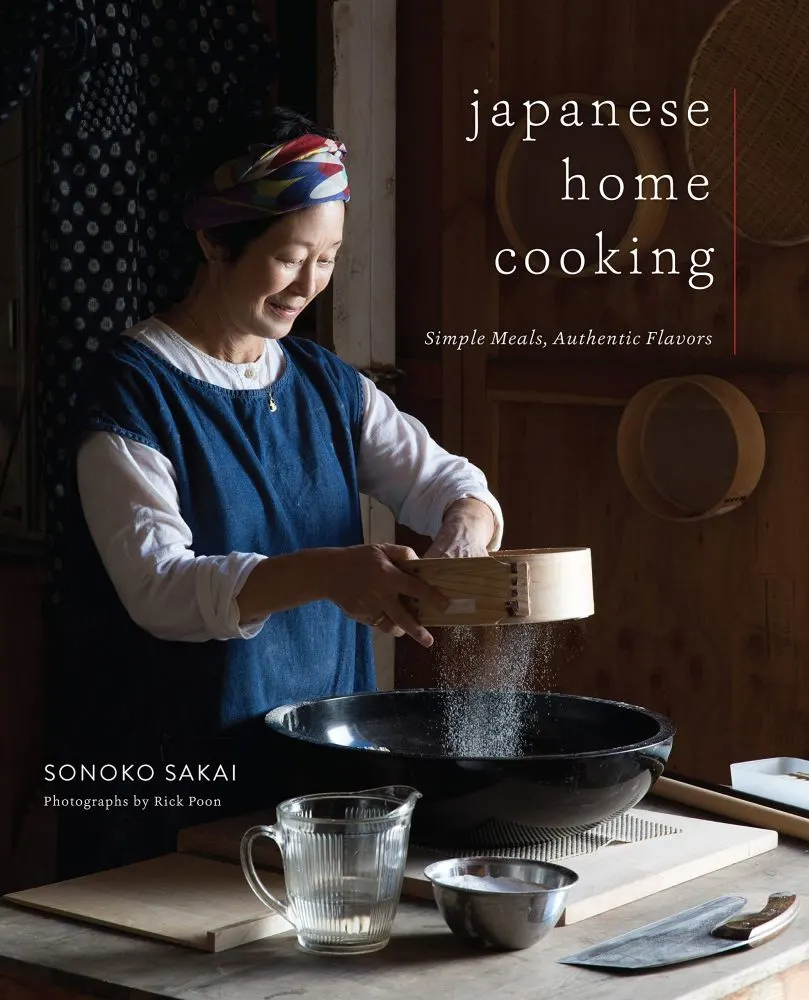 This book combines simple, fresh ingredients with straightforward recipes to make the best part of Japanese cuisine: home cooking.
Amongst the 100+ recipes in this book are a number of deliciously home-oriented snacks and meals, as well as some delightful drinks and pantry-fillers.
The book is great for beginners as it starts by helping you put together an ideal pantry for Japanese cooking and then holds your hand as you combine the wonderful flavors you've just brought into your home.
Read More: 9 Cookbooks for Amazing African Food at Home
Sushi Cookbooks – For Amazing Sushi at Home
Sushi is arguably the most famous thing to ever come out of Japan, and it's no surprise that a huge number of people want to learn to make sushi at home.
This book is sure to teach you all of the tips and tricks that a practiced sushi chef has up their sleeves, allowing you to make the most wonderful sushi from the comfort of your own kitchen.
As well as having recipes for all of your favorites, this book also has a number of fresh twists on classic choices, meaning that you'll never get bored of sushi again!
The author is a renowned Japanese cookery teacher, so you can be sure that Yuki will be able to help you learn more no matter your skill level.
This is a great book which helps to demystify the world of sushi and Japanese cooking in general.
The authors are very successful sushi chefs who will help you learn the basics well before gently easing you on to more complex recipes.
Helpfully, the book also includes a photographic guide to a number of different fish and shellfish. This means that you'll be able to prepare the fish just as well as any other part of your wonderful creations.
This book is a great buy for anyone looking to create authentic sushi that's amazing every time.
Read More: 14 Middle Eastern Cookbooks (For Aromatic Home Cooking)
Ramen Cookbooks for Hearty Meals
Ramen is another famous Japanese food which people the world over have fallen in love with a thousand times over. Instant ramen is famous for being, well, instant.
This book promises to teach you to leave those instant pots behind and make a wonderful bowl of ramen completely from scratch.
The 130 recipes in this book take you on a ramen tour of the world, from traditional Japan to unique US creations.
This light-hearted Japanese cookbook is a wonderful choice for anyone who's fed up with the occasionally-snobby vibe that some cookbooks can give off.
This book truly delivers on what the title promises, and is a beautiful fusion of graphic novels and informative cookbooks.
The illustrations throughout the book make it perfect for beginners, as they show you just how to achieve the aesthetic of a gorgeous bowl of ramen while also being fun and playful.
Read More: 14 Best Asian Cookbooks for Delicious Home Cooked Meals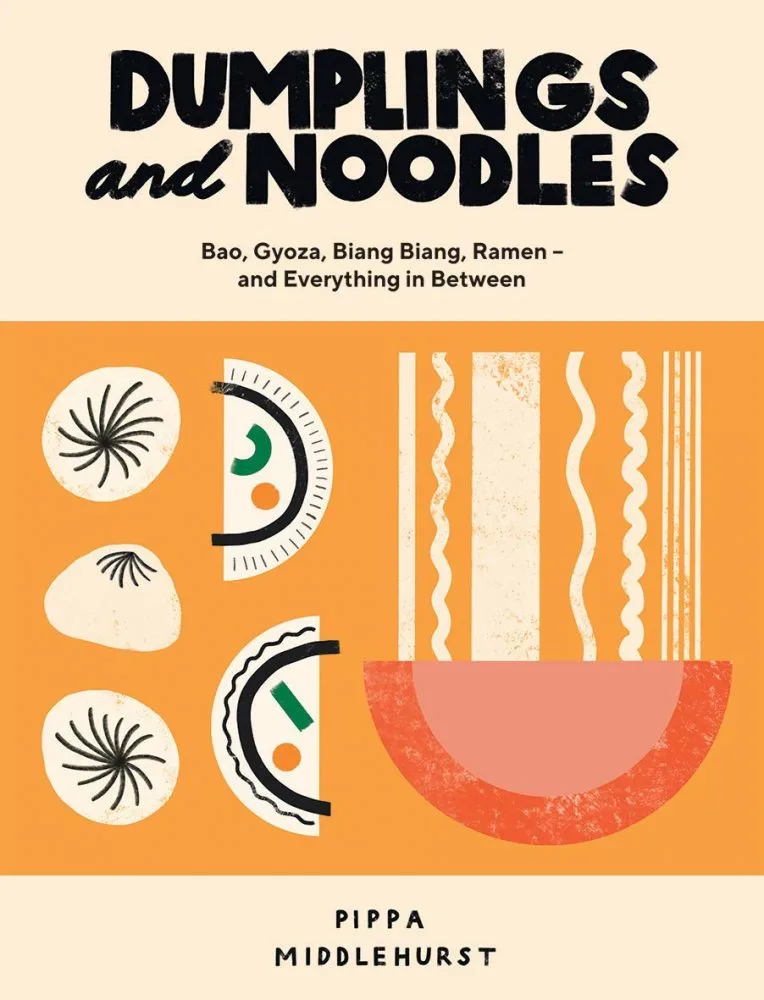 A huge number of cultures and cuisines around the world have some form of dumpling in their famous recipes and since it would be a shame to stick to just one or two types, you can indulge all your pasta and dumpling dreams with this collection of recipes.
This cookbook teaches you how to make all of your favorites, from barbecue pork bao to chili oil wontons, while also sparing some room for ramen and other noodle-based dishes.
This is a great book for someone who loves to cook and is looking for a few extra recipes.
Japanese Vegetarian and Vegan Cookbooks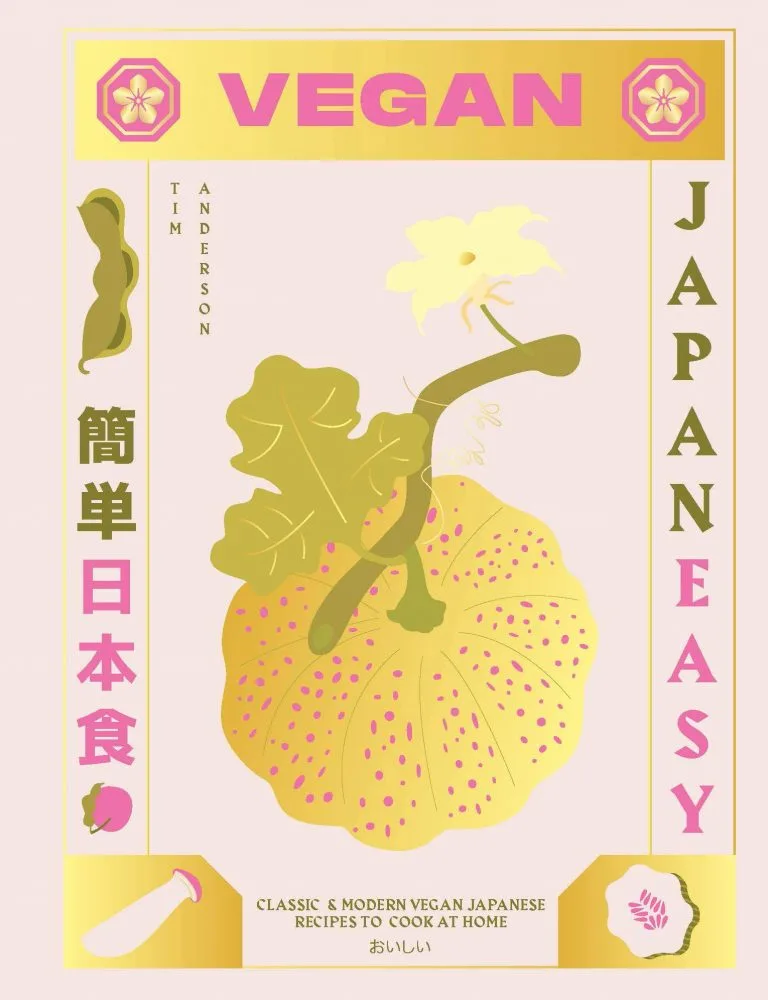 Japanese cuisine is much more vegan friendly than you might think, and this book will show you how, with a few simple substitutions, you can make vegan spins on Japanese classics.
The flavor palate of Japanese food comes down to a wonderful blend of spices, herbs, and pastes which this book will show you how to replicate in vegan food.
This is a great book for a practiced chef looking to expand their vegan recipes or a vegan looking to expand their regular home dishes.
Read More: 11 Greek Cookbooks for Mouthwatering Greek & Cypriot Dishes
A number of classic pieces of vegetarian food come from Japanese cuisine. The classic example is tofu, which is a wonderful vegetarian staple the world over.
With over 70 delicious recipes, the book is sure to expand your vegetarian cooking skills and help you learn about delicate Japanese herbs and spices.
Try making your own delicious Japanese desserts: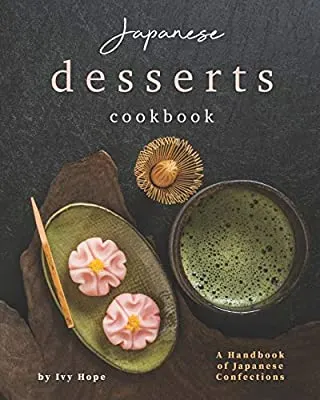 Japanese desserts have a powerful place in world culture, from emojis to anime, and it's likely that you've enjoyed your fair share of beautiful photos of them online.
The desserts are extremely unique, so you may doubt your ability to make such a complex set of dishes. Don't worry, however, this book is sure to help you learn just how to make your favorites.
The book has thirty dessert recipes, all of which are perfect for the sweet-tooth in your family!
Read More: Pair your dessert with Japanese tea! Here are 11 types of Japanese tea, their history, and how to brew them.
Combine your meal with a drink:
Sake is, in many ways, Japan's national drink. It's unique in every way, from its history to its ingredients, and there are many different bottles out there.
This book will help you learn to select a good bottle, as well as to serve it perfectly and share it with other enthusiasts.
The book has over three-hundred photos to help you learn, and would be an ideal gift for someone who's just stepping into the complex world of sake.
We hope you enjoyed this list of Japanese cookbooks, please consider sharing this list with others who love Japanese food as much as we do.