Bristol is known as the hipster city of Britain for a very good reason: its enormous and eccentric arts and culture scene. The Bristol bookshops are unique and varied; Bristol street art is famous across the UK (Banksy started here, after all).
Then there's the Bristol theatre scene and all the fantastic talks and lectures available at the universities and the Bristol bookshops. And this is just the beginning of the beautiful and unique things to do in Bristol.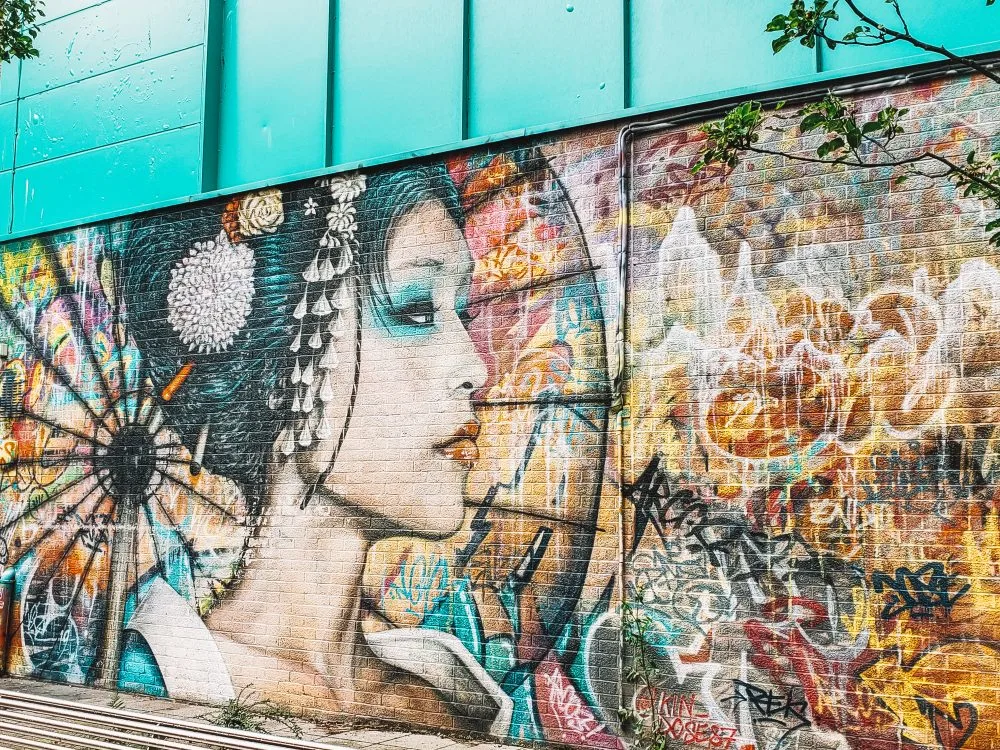 Bristol is also one of the foodie capitals of the UK, with a huge range of world cuisine, as well as creative restaurants that cater to vegans and foodies of all kinds. You can visit the markets where you'll find handmade arts and crafts to wear and hang in your home.
8 Unique Things to Do in Bristol
There's so much beauty and vibrancy to Bristol's art and culture scene. Here are a few of the most unique things to do in Bristol when you visit the UK's most culturally vibrant city.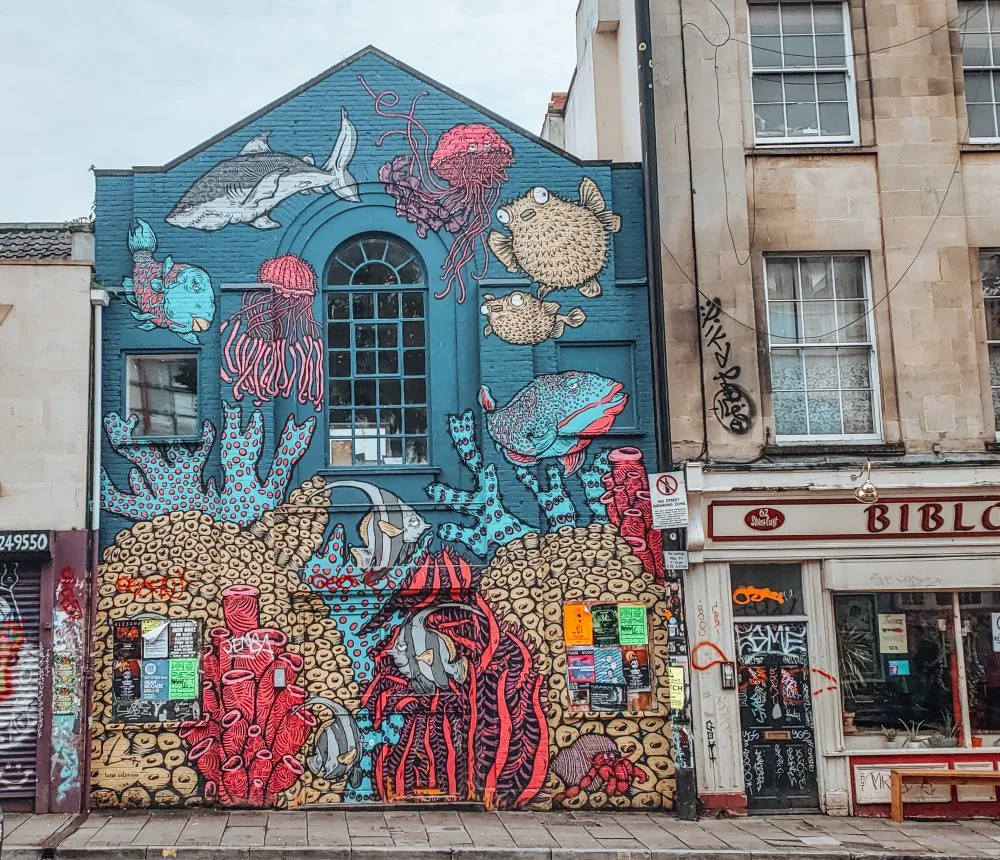 1) Have a Warm Drink and a Snack at Yurt Lush
Like coming in for a warm hug after arriving at Bristol Temple Meads Station, Yurt Lush is a stone's throw from the station itself in Clock Tower Yard. Starting any Bristol trip with a drink or coffee in a cosy Mongolian yurt with a fire and wood surroundings is highly recommend.
They also have a selection of drinks — a delicious fresh brunch, lunch and dinner, They even have a cocktail menu! Yurt Lush has plenty to offer for vegans and gluten-free folk too so there's really something for everyone here. This is certainly one of the most unique things to do in Bristol when you visit.

Check out their website!
Read More: A Perfect Bath Day Trip for Culture Lovers
2) Take a Graffiti Art Tour of the City
Honestly, this one of the coolest tours you can do in Bristol. I lived here for a year and never thought to go on this tour despite seeing the incredible art around me every day. Bristol is the street art capital of the UK, and a quick tour will show you why this is (Banksy certainly helps).
Not only do you go on a really thorough walking tour of some of the best parts of the city, seeing out street art with a knowledgable guide that'll take you through Bristol's fascinating history and relationship to street art, you then get to try it out!
I was pretty unconfident with my skills but still had loads of fun back at their studio where you're given a quick spray can tutorial before being left to get on with it.
You're given a choice of stencils and a wide range of colours, finally you can take your art home with you. So worth a visit even if you spend a lot of time in Bristol, you can learn more! They even have a dedicated Banksy tour if you're a fan.
Touring the UK's street art capital, and the hometown of Banksy himself, is certainly one of the most unique things to do in Bristol.
Check out their website!
3) Have Lunch at Canteen
Since you'll be in the vibrant area of Stoke's Croft after your graffiti tour, why not try out a local restaurant that'd dedicated to serving vegan and ethically sourced food? There's an amazing community vibe at Canteen and the food is fresh and absurdly tasty
It's home for the creatives of the area and has become a melting pot for people to gather in and enjoy affordable and fresh food and enjoy the vibe. They also have a bar and have free gigs on most days, so dig in and enjoy the atmosphere for one of the most unique things to do in Bristol.

Visit their website here.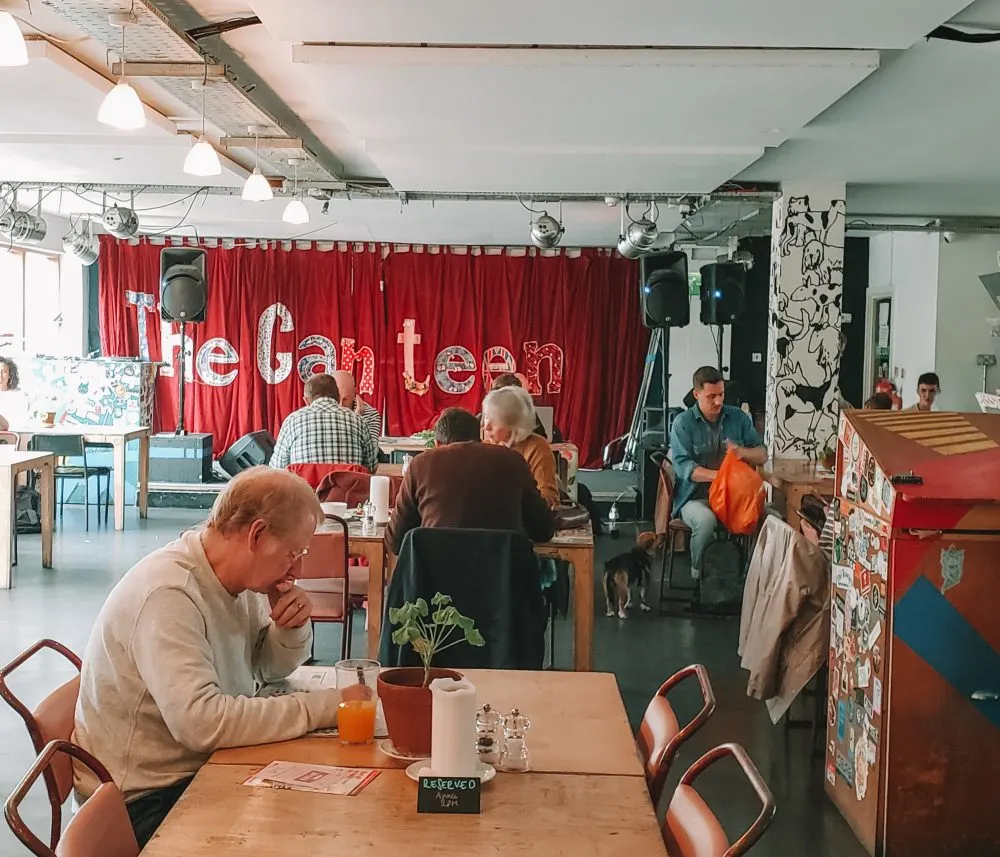 Read More: Where to stay in Bristol (and the best areas and hotels)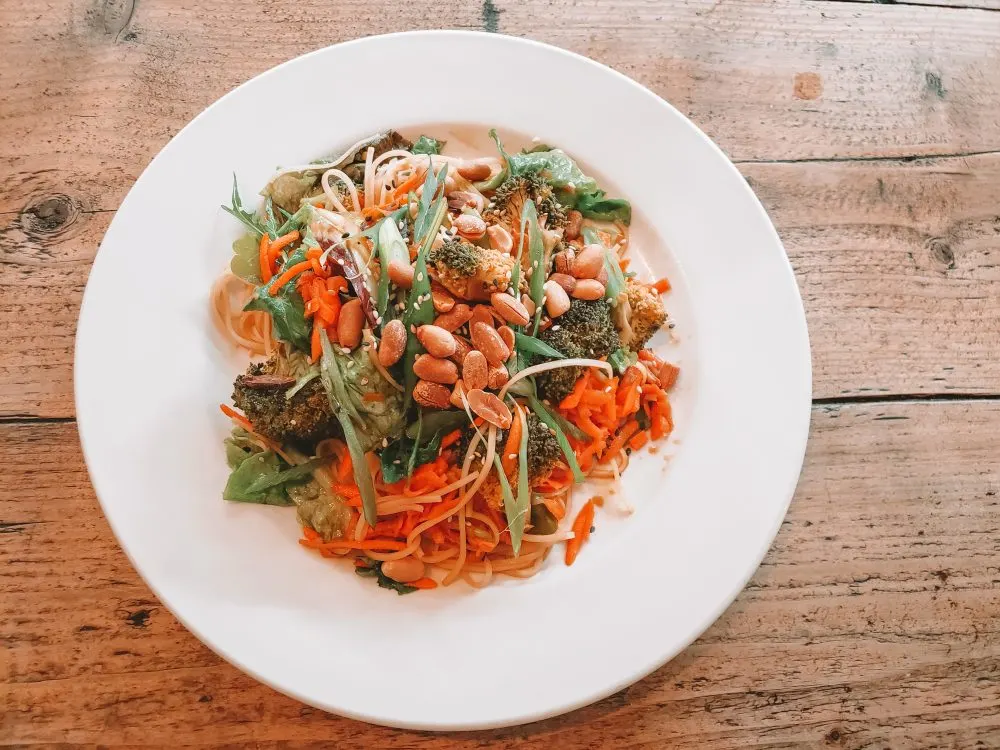 4) Visit Some Bristol Bookshops
Bristol is full of fantastic bookshops and a day wouldn't be complete without browsing a few. Unfortunately, most of the best Bristol bookshops are outside of the immediate centre, though very worth visiting if you have more time.
For now, here are some of our favourites in the city centre:
Stanford's: A small UK independent chain of bookstores focused on travel and literature. I can honestly say spending so much time in here while we were living in Bristol and seeing the obvious relationship between travel and literature from other countries was why our site was born.
So, thank you Stanford's, the best of the Bristol bookshops! You'll find a curated collection of books, travel writing and gifts upstairs and the downstairs sections are split into country and group the best travel writing, guides, and fiction from that country.
Foyles: We adore Foyles; they curate the best books and we find ourself visiting the London branch over and over again. The Bristol branch is equally excellent albeit smaller but still has a cosy cafe right in the centre of the shop.
You'll find everything at this warmest of Bristol bookshops, from latest fiction, a great selection of translated fiction, gifts, and graphic novels.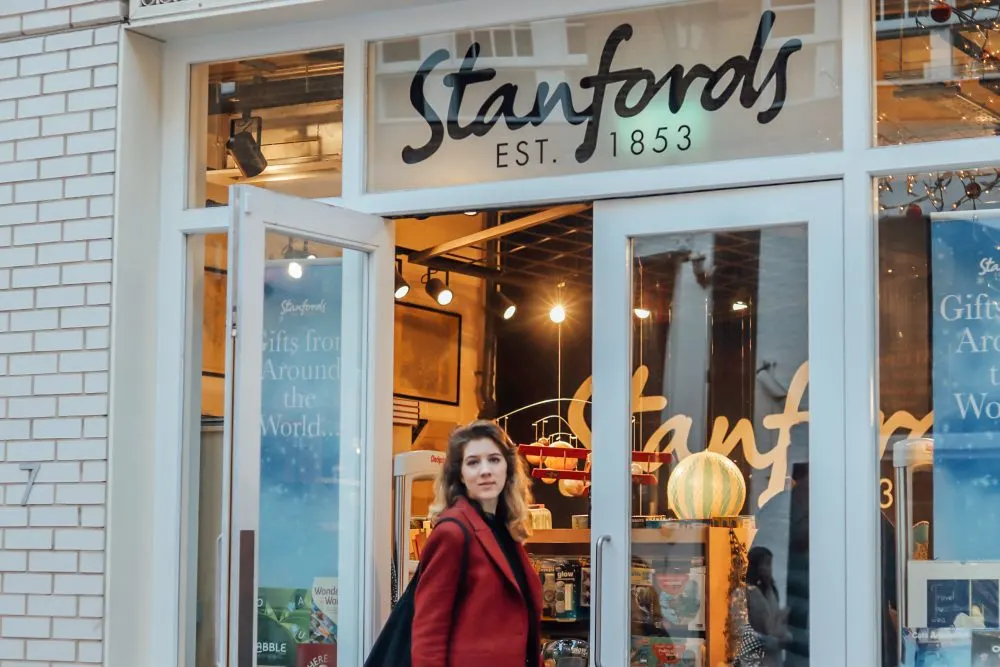 Beware of the Leopard Books: What a name! And well suited to the wonderful space that is St Nick's market (which you'll more about below). It does everything a second-hand bookshop should, floor to ceiling books, bargains, and hidden gems. You'll find all sorts here so dig in!
Excelsior: Comics and more comics, and a manga and boardgame store right next door if you want to keep going. You'll find all the latest comics, graphic novels, action figures, pop vinyl and lovely staff who'll talk you through anything you want to know. They'll also order things in that aren't available.
Waterstones: The classic UK book chain with everything you'd expect to find plus gifts and board games thrown in for good measure. They also have a lovely cafe right in the centre of the bookshop on a mezzanine. A great atmosphere and an ideal place to while away a few hours.
Read More: A Complete Bristol Bookshop Guide
5) Wander St Nick's Market
St. Nick's is a treasure trove, you could easily spend all day in here perusing vintage clothes, crafts, handmade items, books and delicious street food.
If you can think of something you want, there's probably a stall in here waiting for you. One of my favourite destinations in Bristol and it's right in the centre. St Nick's is a staple of Bristol, beloved by the city's colourful residents, and a visit to this market is certainly one of the most unique things to do in Bristol.

Explore St Nick's on their website.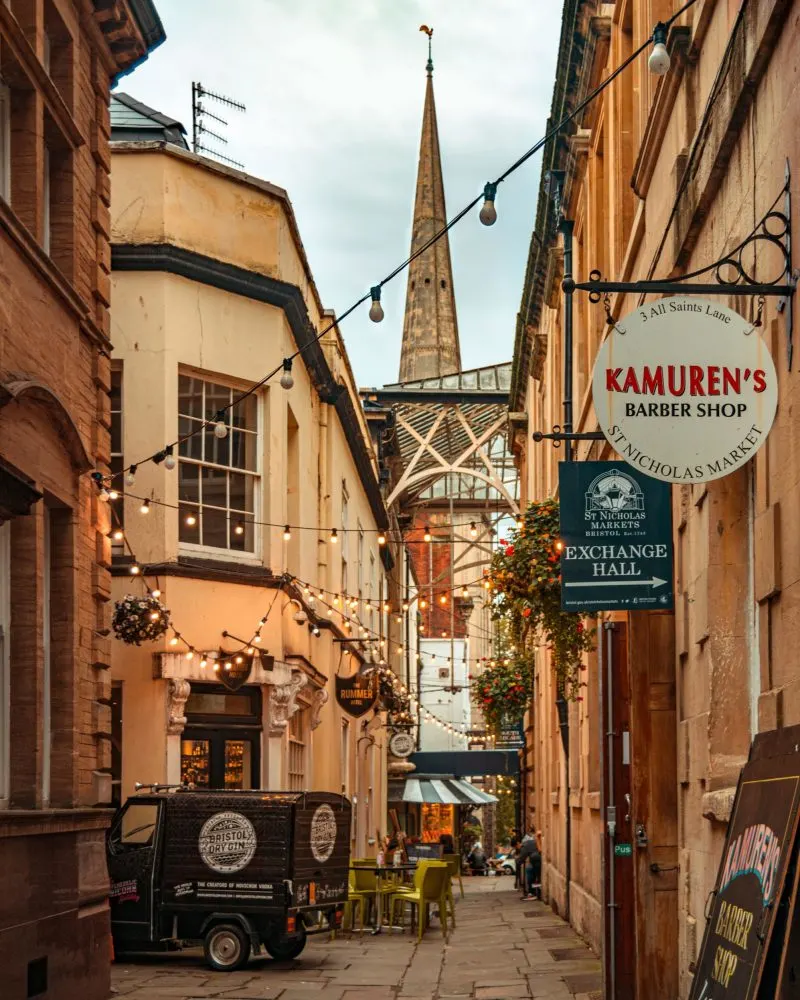 Read More: Check out this literary guide to Devon and Cornwall
6) Take a Gin Masterclass or Have a Drink at Milk Thistle
I'll never get tired of finding amazing speakeasy bars in the cities I visit. Always fun, always unique and usually with a dedication to their drinks that you don't always find in ordinary bars, Milk Thistle specialises in gin and the knowledge the staff have of gin history and types is masterful.
Take a gin tasting class or just sit back in this opulent period building and enjoy a drink. It's the sister bar to Bristol's other speakeasy bar Hyde & co. Taking a gin masterclass is certainly one of the most unique things to do in Bristol.

Visit their website.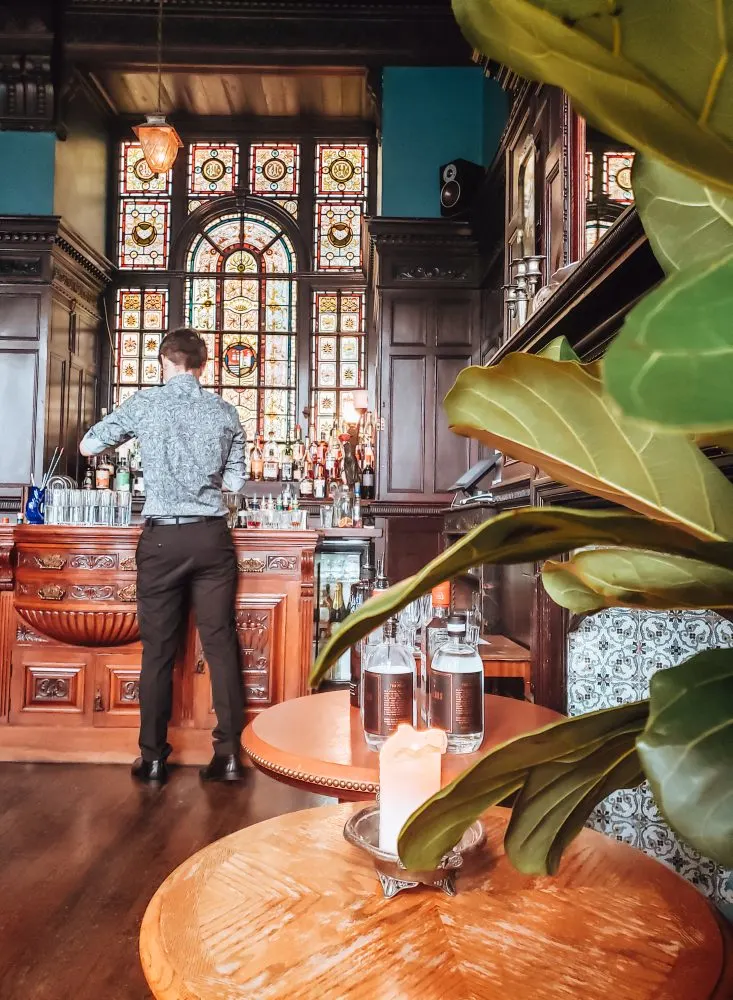 Tip: One of my favourite Korean restaurants Tuc Tuc is right next door to Milk Thistle if you need a cheap and delicious meal.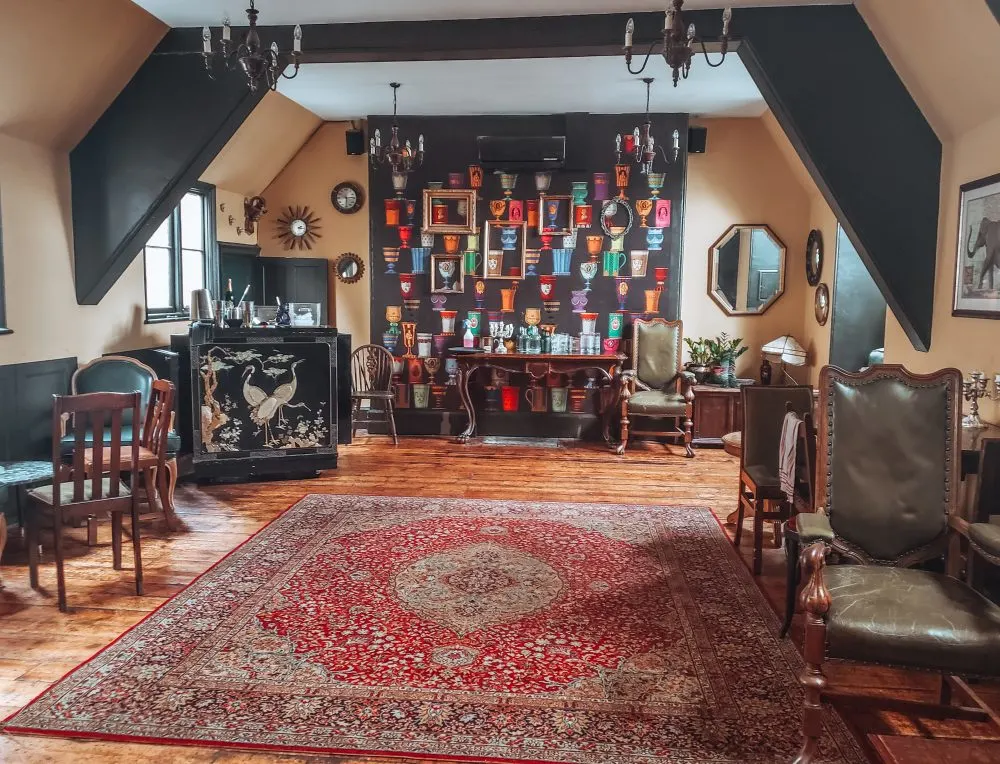 7) Go Play Boardgames at Chance & Counters (and see the Christmas Steps)
One of our favourite spots in Bristol, you buy a table grab some board gamed and have a great night with your friends – they also have drinks, coffee, and snacks available. There's a great atmosphere inside and its worth booking ahead if you can as it's so popular.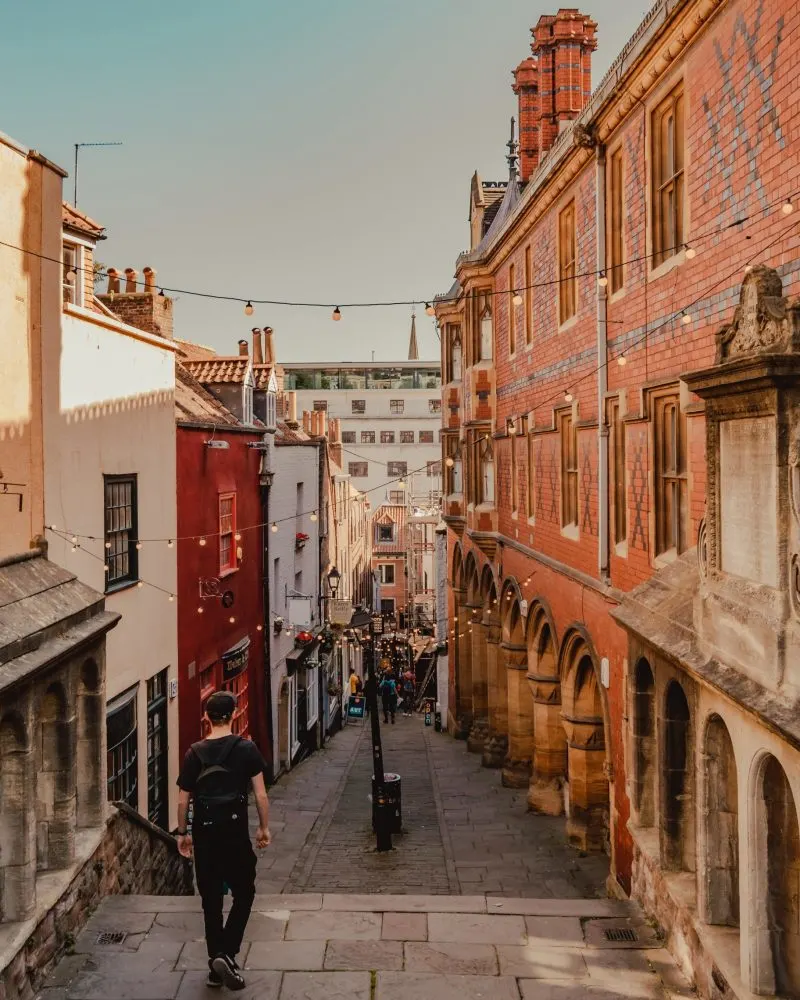 You'll find it on the Christmas Steps which is one of the most romantic places in the city and dates back to the 1600s, they're well worth a visit to take some pictures or browse the independent shops that line the stairs.

Check out their website.
8) Catch an Evening Show
For theatre, you can enjoy some of the most famous West End shows and more at the Hippodrome, some incredible classical music, jazz and other concerts at Colston Hall or catch a show at The Old Vic for a mixture of contemporary and traditional theatre.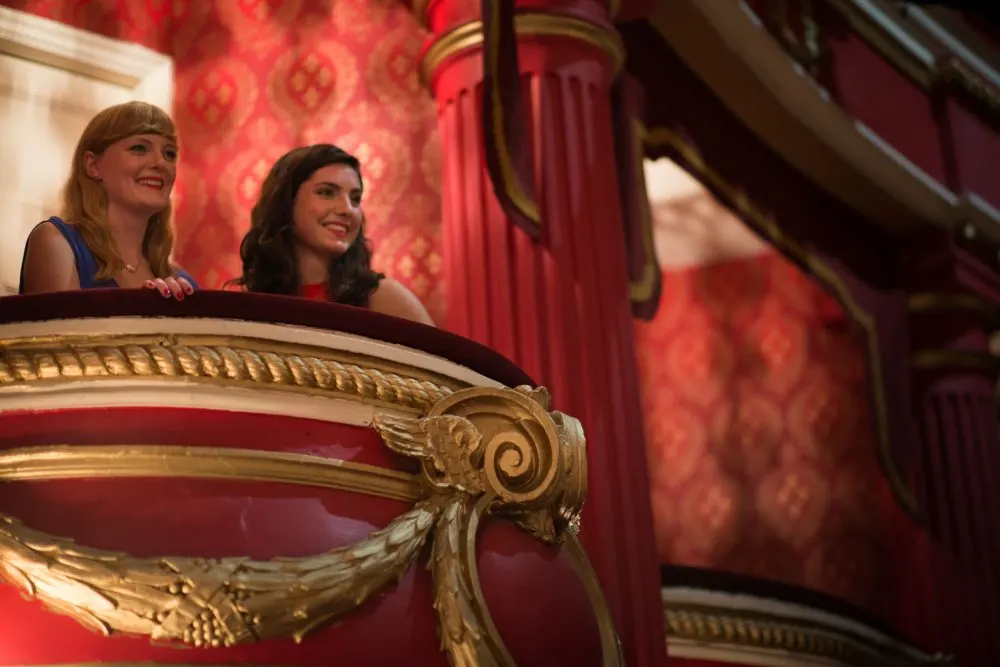 This trip to Bristol was sponsored by Visit Britain. I've visited Bristol many times and lived there for a year so if you have any question, feel free to ask in the comments!