Malmö is Sweden's third-largest city, and yet it's far more of an international hub – and a far more popular day-trip for people from Denmark – than Stockholm or Gothenburg.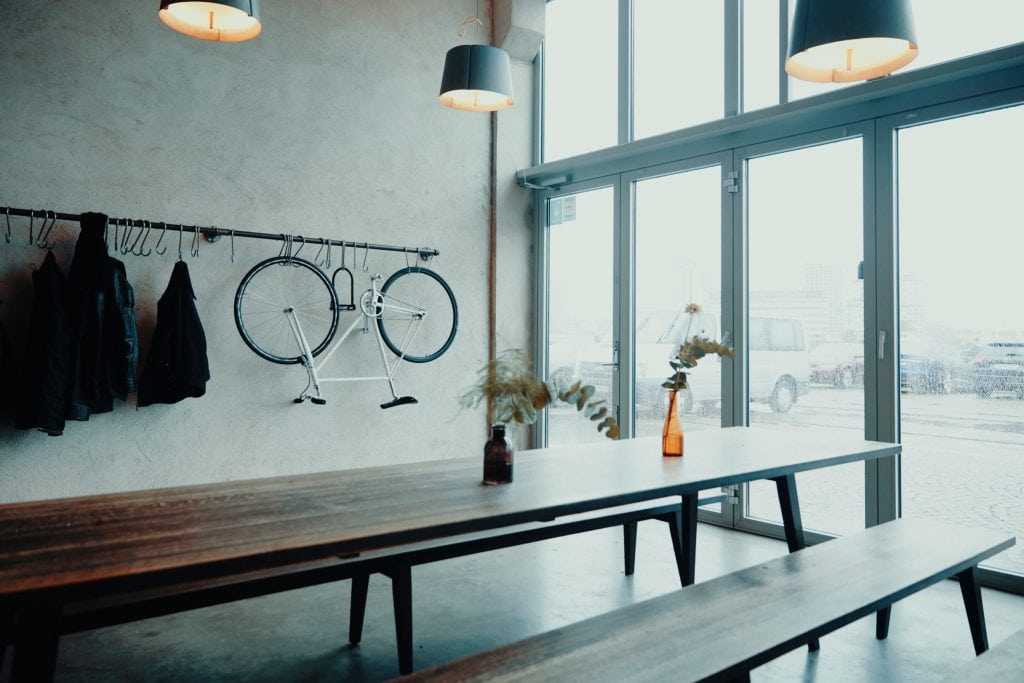 This is because it's the southernmost city of Sweden, and it sits right on the other side of the Øresund Bridge from the Danish capital of Copenhagen which makes getting from Copenhagen to Sweden easy.
To get from Copenhagen to Malmö, you can either go by bus or by train, so there's no reason not to spend 36 chill hours in Malmö or even take a Copenhagen to Malmö day trip if you're short on time.
If you're staying in Copenhagen and you want to visit Sweden, get a good feel for the nation's atmosphere, architecture, style, and cuisine, you can do it all within 36 hours with a quick overnight stay from Copenhagen. If you're wondering what to pack for all this travelling from Copenhagen to Malmö then check out this packing guide.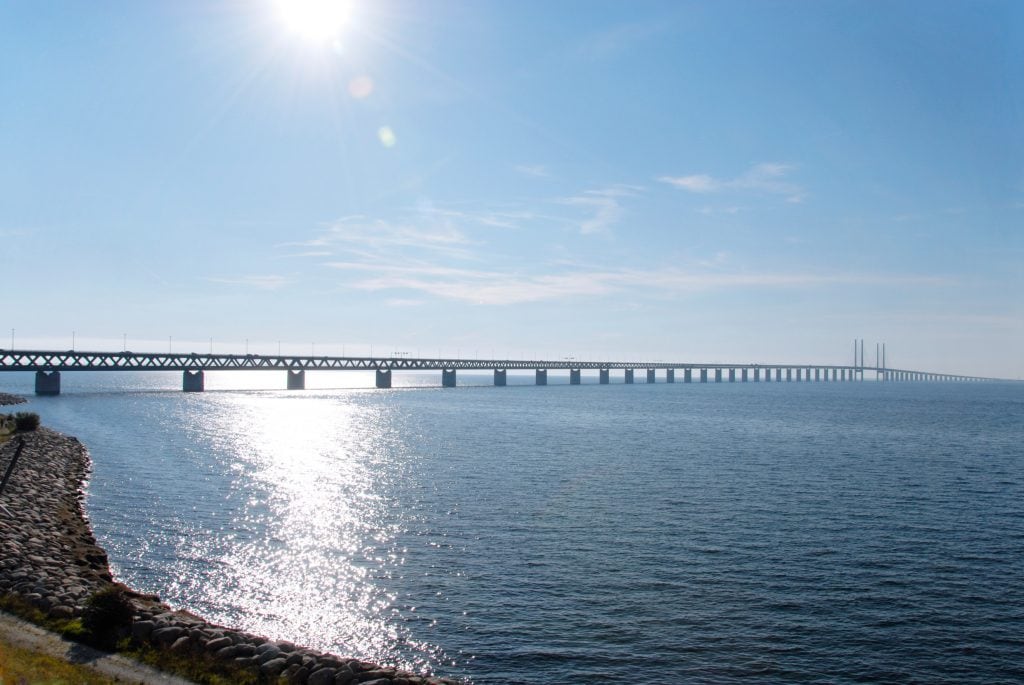 The city of Malmö is a compact place, where everything is within walking distance. National Geographic even named it one of their Best Trips of 2018.
The architecture is stunning; the cuisine is varied and imaginative; the castle is the oldest in Sweden and the people are so bloody lovely and helpful. And, we promise, you can experience all of it in just 36 hours or even on a Copenhagen to Malmo day trip if you're short on time. A great resource for more information is Visit Sweden.
How to Get From Copenhagen to Malmö
If you're staying in Copenhagen, get yourself to Copenhagen Central Station (København H), (or even from the airport) and take a short walk behind the station to the Flix bus stop.
These Flix buses head out from Copenhagen to Malmö throughout the day (we suggest you book tickets online a day or so in advance), they're super cheap, and the whole journey across the bridge to Sweden takes around an hour – that's it.
There's Wifi, a bathroom, and a USB to charge your devices. You'll get dropped off in the beating heart of Malmö, and from there you just need whatever's left of your day and half of the next day to see all the best parts of Malmö. You can also catch the train which is shorter in time but more expensive.
Where to Stay in Malmö
Once you get from Copenhagen to Malmö, there are plenty of great hotels to choose from, but after doing some research we settled on the Story Hotel Studio Malmö. They're located right on the waterfront just north of the city centre and provide a fantastic, reasonably-priced 4-Star experience.
The rooms are cosy, with this stripped-down hipster wood-and-concrete aesthetic, and a massive TV with an Apple TV device which allows you to use Miracasrt and stream from your phone for some hotel Netflixing (add the chill at your own discretion). They also have hotels in Stockholm and Sundbyberg.
The hotel's fourteenth floor is a rooftop restaurant in a Japanese aesthetic which serves sushi and cocktails in the evening. It also has a breakfast buffet for all guests which includes a lot of damn good fruits, meats, cheeses, and croissants.
The cocktails you can get all have a Japanese twist in both name and ingredient (mixed with Japanese whiskeys and sake).
The most stand-out thing about this particular hotel is its aesthetic. When you enter, the lobby seamlessly blends with a downstairs café and an upstairs bar, with a huge tiered seating area that looks to be inspired by a university lecture hall.
There's also a ping-pong table placed squarely in the centre of the room if you want to play in front of an audience. And there's a hair salon in the building; if you stay at the hotel you get 10% off anything you get done there.
One of the big plus points is the free use of bikes meaning you can explore the city efficiently since Malmö is a cycle-friendly city.
Oh, and you can also choose between a city-view and an ocean-view room, both of which are lovely. We went for a city-view because it still gave us a lovely view of the bay and the water beyond it. Best of both worlds. You can book on their website.
What to Eat in Malmö
The cuisine in this small Swedish city is so incredibly varied, it's hard to know where to start! One of the things the city should be most proud of is its traditional international cuisines. If you want to taste real authentic East Asian or Middle Eastern food in the heard of Scandinavia, Malmö makes it easy.
So Much Vietnamese Food!
In the centre of the city's central shopping district (Gamla Staden), is a street – Engelbrektsgatan – which is lined with three excellent Vietnamese restaurants: Nam Do, Mrs Saigon, and Nguyen's Sandwiches. Nam Do serves traditional Vietnamese hot pots, dumplings, Pho, and omelettes.
Mrs Saigon, a little way down, mostly focuses on Pho and other noodle-based dishes. And Nguyen's Sandwiches next door specialises in Bahn Mi: mouthwatering Vietnamese sandwiches made with French-style baguettes.
Koshari House is located in Davidshall, a district just south of Gamla Staden (only a 5-minute walk). It's named after a traditional food in Cairo called Koshari, which, like so many foods which eventually become international delicacies, was originally a dirt-cheap street food.
Koshari itself is a feast of carbs which blends rice, pasta, and lentils, tomato sauce, and fried onions. You'll also find fantastic Tameya (falafel), Foul (a delicious and healthy dish of cooked fava beans), Warak Inab (stuffed vine leaves) and numerous other Egyptian delights. Easily one of the best Egyptian restaurants outside of Cairo.
Raw Food
Making delicious, healthy, affordable meals out of raw food is a huge trend in Malmö today. There are tons of restaurants around the city that use raw fruits and vegetables, nuts, spices, and dough to create some of the most unique and mouth-watering meals. And most of them are vegan.
The best place to try everything I've just described is The Raw Kitchen in Davidshall, but there are several others to check out, including Raw Food House.
Food halls and canteen style eating is a concept the Scandinavian countries do so well, we first came across this street food meets communal, homey eating style in Oslo and then continued to find similar spots in Copenhagen.
Often cited as the best lunch in Malmö, Saltimporten offers a two-course lunch menu, using local ingredients and is cooked to artistic perfection. A popular hang out with the young and hip crowd of Malmö and sweeping harbour views, this is a perfect place to go for a unique dining experience in Malmö. Their homemade bread is to die for.
Founded by a native of Smaland, an area of Sweden just East of Malmö, this store is all about upcycling and recycling furniture. It's a delightful shop where you can buy wooden furniture that's come from all over Sweden and even further afield.
It's charming and warming just to walk around amongst all of these antiques that have been saved from forgotten places.
If you'd rather not buy a chair or a table, though, the other reason to visit is their café. Smaland serves some incredible pastries and the best coffee we tasted in all of Malmö.
So, don't pass it up if you're not keen on lugging home some furniture. Stay for the coffee and one of the most delicious cinnamon buns (see picture above) we've ever tried.
Tip: Need another wholesome cafe in Malmo? Try Atrium.
Where to Shop in Malmö
The problem of shopping when you're on holiday is that high-street shopping can be done anywhere, so you want something truly unique to a place. And Malmö certainly has that! Check out some of the books, jewellery, clothes, and furniture for sale in Malmö.
SF (or science-fiction) is a big deal in Sweden. There's a huge nerd culture of cosplayers, board game enthusiasts, gamers, and lovers of genre fiction. So, of course, Sweden also has the best sci-fi bookstore we've ever seen.
SF-Bokhandeln is similar to the Forbidden Planet stores dotted around the UK, only better. They sell a huge selection of nerdy merchandise, sci-fi and fantasy novels (all in English), comic books, and board games (also all in English).
Sweden is known across the world for its heavy metal, and as a lover of black and death metal myself, I was hardly surprised to find an amazing boutique store full of hand-made jewellery and vintage vinyl in Malmö.
Arsenik Butik sells rings and necklaces with a goth/metal twist which have been hand-made, as they explained to us, by a local women who sells through the store. So if you're looking for one-of-a-kind jewellery from Malmö, this is where to go! If you're after more vintage shopping, then your next stop should be Love Street Vintage.
You'll find this brand of chocolate dotted around Malmö and even if you can't head to their museum (yes, they have a museum and boutique shop complete with tastings) at least pick up a bar of their wonderful chocolate. It's organic, fair trade, made in Malmö and there's a flavour for everyone.
We tried their delicious Candy Stripe raspberry flavour as well as their cardamom flavour. Honestly, we're still dreaming about this chocolate.
What to See in Malmö
Malmö is a surprisingly small city but it is jam-packed full of wonderful architecture and deep, deep history. Here are the best things to see and experience during your overnight stay in from Copenhagen to Malmö.
Also known as Malmöhus Renaissance Castle, this incredible building is the oldest castle in — not only Sweden — but all of Scandinavia. You can go all the way from Copenhagen to Malmö and not visit the castle!
Malmo Castle was built by Eric of Pomerania, king of the unified nations of Denmark, Norway, and Sweden in 1434. Eric of Pomerania is the same man who built Kronborg Castle, just over the water in Denmark!
The castle still stands in perfect renaissance condition 600 years later, and inside the castle is a museum. The museum explores the local history, natural history, and technology of Malmö and is well worth an hour of your time!
Don't forget to explore the grounds around the castle as there are some beautiful flowers and this picturesque windmill.
First and foremost, this is a gorgeous building. It was opened in 1905 and is a pleasure to explore inside and out. This mix of old and new architecture (the new extension was designed by Danish architects Henning Larsen) can be seen depending on where you are.
From one side, you have a renaissance building which looks not unlike a grand palace. From another (and best seen from this inside-out) is an enormous glass structure which reaches several stories up and overlooks the palace gardens and lake which surround it.
This wonderful theatre is a place of pride and joy for many locals. It's one of the leading theatres in all of Sweden, and it has its own ensemble cast who perform most of the plays they host all year round. They put on about 15 plays a year, and you can happily go and see one if whatever's on at the time takes your fancy!
The theatre's director, and many of its actors, are renowned across Sweden as some of the greatest people working in Swedish theatre today.
Jumping into cold water really isn't something we look forward to as Brits who generally prefer escaping to warmer climates, however, the open-air bath is very impressive and is definitely a Scandinavian experience worth trying if you think your heart can take it.
For 65 SEK (towel rentals are a little extra) you can use the sauna and then take a refreshing jump (nude, no bathers allowed) into the sea. Luckily there's a lovely cafe to recover in after. Even if you don't fancy the jump, it's a gorgeous view and a cycle-friendly area so get down there if you have time.
This isn't all you can get up to on your Copenhagen to Malmö day trip but it's certainly a good start. It's a wonderful city to explore on foot or by bike and if you're looking for a short trip within Sweden or from Denmark, or even just looking for a city break that's a bit different then Malmö is ideal.
For other day trips from Copenhagen, make sure you travel to:
If you're looking for unique things to do in Copenhagen then check out: