Some of the best-loved works of literature in the 20th century came from a post-independence India.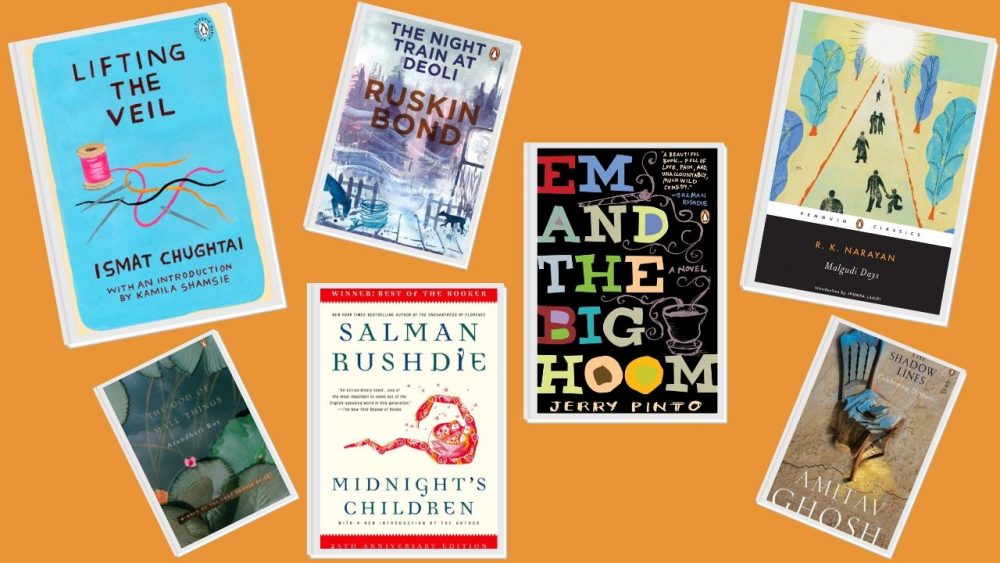 Works by Salman Rushdie and Arundhati Roy are synonymous with great modern literature, but there are many more Indian books in English for you to discover. And here are just a few of the best.
Modern Indian Literature in English: A History
The history of Indian writing in English is interlinked with the British rule in India. Its seeds were possibly sown when Lord Macaulay in his Minute on Education, 1835, decided that the East India Company should establish an education system whose medium of instruction would be English.
After Independence (1947), there were heated debates about the official language to use in India and whether to express one's creativity in English. English was deemed an alien and colonial language.
Writing and speaking it meant that one is still under the colonial rule. Nonetheless, English was perceived as a unifying common language in India where thousands of dialects were spoken across the country.
Today, more than 70 years later, English is as frequently used in India as other languages. English has made its home here and in the increasingly globalised world, it has become a necessity.
The literature written in English flourished even during pre Independence. But it slowly came into its own once the writers found their own voice and style rather than blindly imitating British literary standards in their works.
The most important result of finding unique styles was the representation of the colonised by its own people. A true 'Empire Writes Back' moment where ideas, thoughts, emotions and traditions are not depicted merely as the Oriental Other but as a living breathing and evolving phenomenon.
As a result, Indian literature in English has scaled great heights by presenting stories of the many 'Indias' and its myriad experiences. Curiously and paradoxically, English translations have also created more awareness about vernacular writing in India.
13 Unmissable Indian Books in English
Here are the finest must-read Indian books in English. Please note that this list is only a small example and not an exhaustive one. There is so much more to explore and this is just the tip of the iceberg. when it comes to the exciting wealth of Indian books in English: novels, stories, poetry, and more.
Longlisted for the Women's Prize 2020, Djinn Patrol on the Purple Line is an emotional ball of yarn; it tangles and twists tone and theme, keeping the reader confused and engaged from beginning to end.
Inspired by the darkest real-life issues of modern-day India, Djinn Patrol on the Purple Line tells the story of Jai, a young boy who lives with his family in a ramshackle tin home. Jai has aspirations of being a cop, and confidence to spare.
Jai is spurned into action when a boy from school goes missing. Believing he has learned all the skills he needs from watching episodes of Police Patrol, he recruits his friends — the booksmart Pari and the streetsmart Faiz — to solve the case of the missing boy.
The bright and hopeful innocence of our protagonists is brilliantly offset by our own grim knowledge of the real world. We remain hopeful and we enjoy the journey they go on, but we must also pray for the souls of these slum children.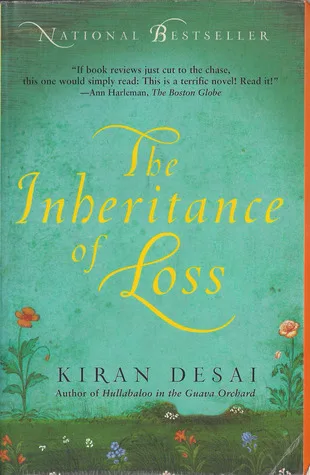 The novel is paradoxically about the loss of identity but also about a steadfast desire to erase that loss and belong somewhere.
The three main characters include Sai who lives with her grandfather in Kalimpong in the Indian state of West Bengal; Sai's tutor, Gyan, who gets caught up in the Gorkhaland movement; and Biju who lives illegally in United States.
Inheritance of Loss won the Man Booker Prize in 2006 and is a must read for its sensitive depiction of the effects of nationalism and globalisation on identity.
Read More: 12 Amazing Novels to Read from Bhutan

R.K. Narayan's Malgudi Days has cult status among most readers in India. If they haven't read the book, they have seen the 1980s' TV show based on it.
Malgudi Days is a collection of 32 short stories about the adventures of Swamy and his friends in the fictional South Indian town of Malgudi. Through the children's innocent fun and frolic, the stories capture a quintessential simple way of life in the India of the past.

This sprawling novel is set in the southern Indian state of Kerala. It is a story about one family's history and its many layered and complicated relationships.
The story focuses on the life of the fraternal twins Rahel and Estha and their mother, Ammu's relationship with Velutha. With this focus, Roy brings out the taboos of caste and gender that colour Indian perspectives.

It was published in 1935 and was one of the few fictional books by an Indian writer that spoke on the topic of caste. Untouchable follows a day in the life of Bakha who is a sweeper.
Bakha is considered an 'untouchable' or someone who belongs to a low caste in the Hindu religious system. He is not allowed to and consequently does not mingle freely with others because of his caste.
He is ostracised by mainstream society and lives on its margins. His caste decides his occupation at the time of his birth. Untouchable remains an insightful and painfully relevant novel till today.

The Partition of India is a horrific legacy that occurred on the eve of India's Independence. British India was divided into two: India and Pakistan based on religious lines although India chose to remain a secular country rather than a religious one.
Partition has been widely represented in Indian literature. It is an event that has shaped India's future as well as the histories of countless Indians. Pinjar, originally written in Punjabi by Amrita Pritam, dared to write about a love that rose above the very religious divide that tore the country apart.
The novel, translated into English as Skeleton by Khushwant Singh, revolves around Puro's abduction by Rashid during the Partition.
While most people would be aware of the Partition of the British Indian region of Punjab in the north, most are unaware that British Indian state of Bengal was also divided into India and East Pakistan, which is today, Bangladesh.
The Shadow Lines, set in Calcutta, Dhaka and London, touches upon this other Partition. But its main backdrop is the brewing communalism of the 1960s' in Dhaka and Calcutta leading to the main incident of the story which the narrator tries to come to terms with.
The Shadow Lines is a study in non linearity, point of view and the notion of memory in shaping identities.
This contemporary masterpiece shatters and shocks all the myths that uphold patriarchy. The Hangwoman explores the debate in India around capital punishment.
Originally written in Malayalam (the language spoken in Kerala) and translated into English by J. Devika, The Hangwoman is about the burden that falls on Chetna to become a hang woman to assist her father, Phani.
Phani grudgingly gives Chetna this role because his sons are physically incapable of assisting him. Chetna is haunted both by her role in giving life or death and the thorny crown of female empowerment the media has foisted on her.
Reading Em and the Big Hoom is bound to be deeply and frighteningly emotional because it frankly uncovers a family's role in simultaneosly nurturing both burden and love.
Set in the city of Mumbai and partly semi autobiographical, Jerry Pinto's debut novel delves into the challenging relationship between the protagonist, his mother and father, who he calls as Em and Big Hoom respectively.
Em suffers from bipolar disorder around which Hoom's and the narrator's entire schedules and lives revolve.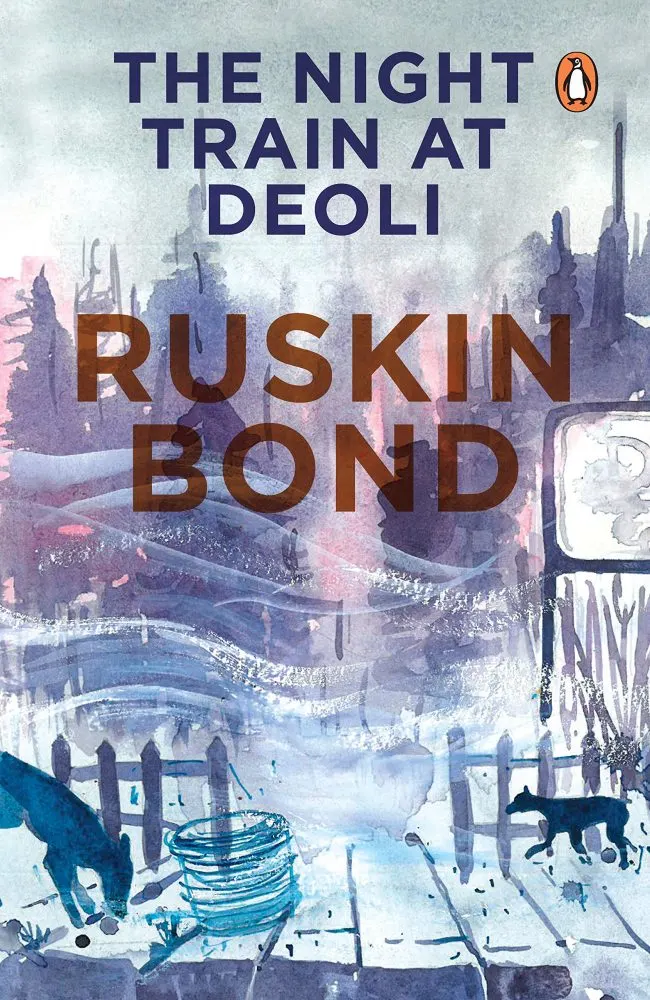 There would hardly be any child in India who has not read at least one story by Ruskin Bond. He is a beloved Anglo-Indian author ever since he published his first semi-autobiographical novel, The Room on the Roof.
The novel is about Rusty's adventures in Mussoorie, a hill town in India, and beyond. After that, Ruskin Bond penned several short stories and novellas. It is difficult to pick one when his oeuvre spans a wide range.
Night Train at Deoli and Other Stories is a collection of 30 odd stories that portray love, pain and struggle of common people living in mountainous region of Garwhal in the North Indian state of Uttarakhand.
As always, Bond's words hold magic. They make the mountains and their beauty come alive.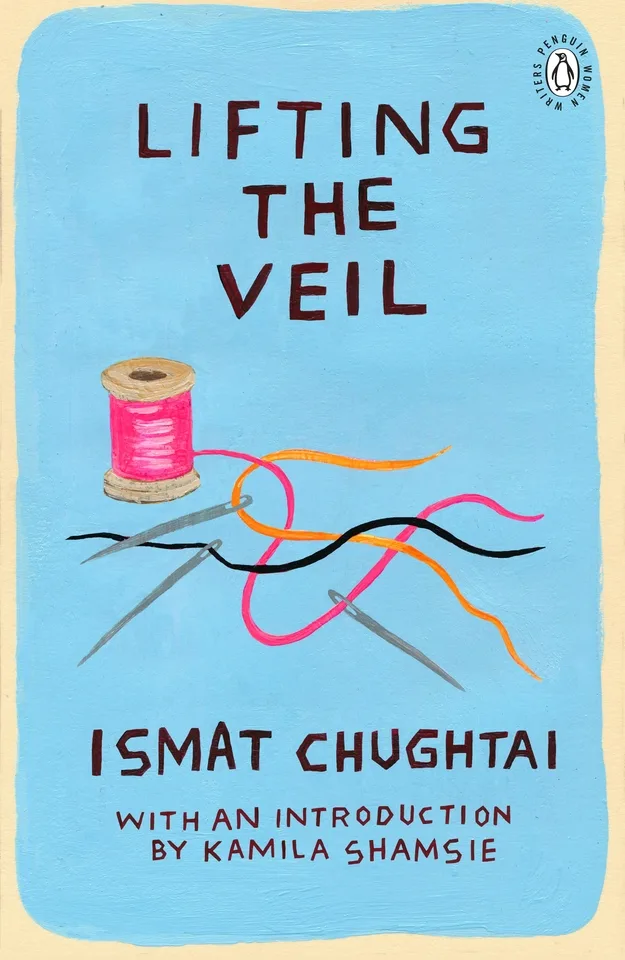 Translated from Urdu to English, Lifting the Veil brings together Chugtai's fiction and nonfiction pieces. Chughtai did not shy away from depicting reality as it is, without sugarcoating it.
The 21 vignettes in this collection 'lift the veil' of society's façade of decency imposed predominantly on women through a complicated crisscrossing of traditional values and beliefs.
In Chughtai's stories, female characters take centre stage and unabashedly question society's norms around female desires and sexuality.
Kamala Das wrote in both Malayalam and English but she wrote poems only in English. Her poems are direct and straightforward, portraying the everyday lives of women encumbered by patriarchy.
She wrote from her own experiences of being married early, being tied to her marriage and about the need to explore her own desires and inner world rather than merely playing the role of a wife.
In her poems, Kamala Das also voiced her various identities and heritages of being from a landed family in Kerala and being married into a Bengali family. Her poems imitate the confessional style of writing, allowing for an intimate personal glimpse into the poet herself.
Midnight's Children is hailed as a quintessential post colonial, post Independence novel. It chronicles Saleem Sinai and his family's life in 20th century India. Saleem Sinai is special.
He was born at the stroke of midnight on 15th August 1947 when India gained Independence. Because of the time of his birth, Saleem is magically connected to the country's progress and to all others born at that midnight hour.
Rushdie's rich narrative in Midnight's Children runs parallel to the violent birth of a nation and weaves Sinai's life with important events that shaped 20th century India.
Like this? Pin it for later!