Discover some of the most fascinating literature from Butan with these twelve books.
We hear a lot about the works of fiction and nonfiction from Pakistan, Bangladesh and Sri Lanka or India, but hardly anything from the peaceful nation, Bhutan.
In fact, news from Bhutan rarely features in many newspapers. As a result, people know very little about Bhutan. Did you know Thimphu, the capital city, hosts a literary festival Mountain Echoes every August?
The festival gives a big push towards inculcating reading habits in the younger and older generations and exposes readers to authors from around the world.
There have also been several other productive efforts (from public libraries to bookstores, from Read Bhutan to street library projects) to generate a greater interest in reading. Today, a large number of Bhutanese youngsters are also keen on pursuing writing as a career.
Most of the country's fictional work is written in English and captures a variety of themes from love to traditions, from folktales to the different facets of Bhutanese culture. Here's a chance to brush up on our literary knowledge of Bhutan by reading these novels to get a glimpse of the country's distinct and unique stories!
Tsomo grows up in Bumthang, a dzongkhag or district in Bhutan, but leaves due to her troubled family situation. In doing so, she treads an uncertain path that eventually allows her to become a self-aware, strong and independent person.
Her travels take her to Bhutan's capital, Thimphu, to the bordering town, Phuntsholing, and then, to Kalimpong and Pema Tso in India.
She even undertakes pilgrimages to Bodh Gaya, India and Nepal. The novel traces her interlinked travels and travails, while also giving a peek into Bhutanese culture and beliefs.
Most importantly, the novel acts as a critique of gender expectations and norms of Bhutanese society. The Circle Of Karma is the first novel to be published in English in Bhutan.
History In A Pebble by Sonam Choden Dorji
The 90 poems of this collection are divided on the basis of three colours: jade, coral and turquoise. Each colour signifies a specific theme.
Jade poems are infused with spirituality while the coral and turquoise poems are deeply personal and speak of relationships with nature and the self.
The poems are simple and carry relatable metaphors that one connects with instantly. Written in free verse, each poem evokes a spirit of tranquillity in the reader.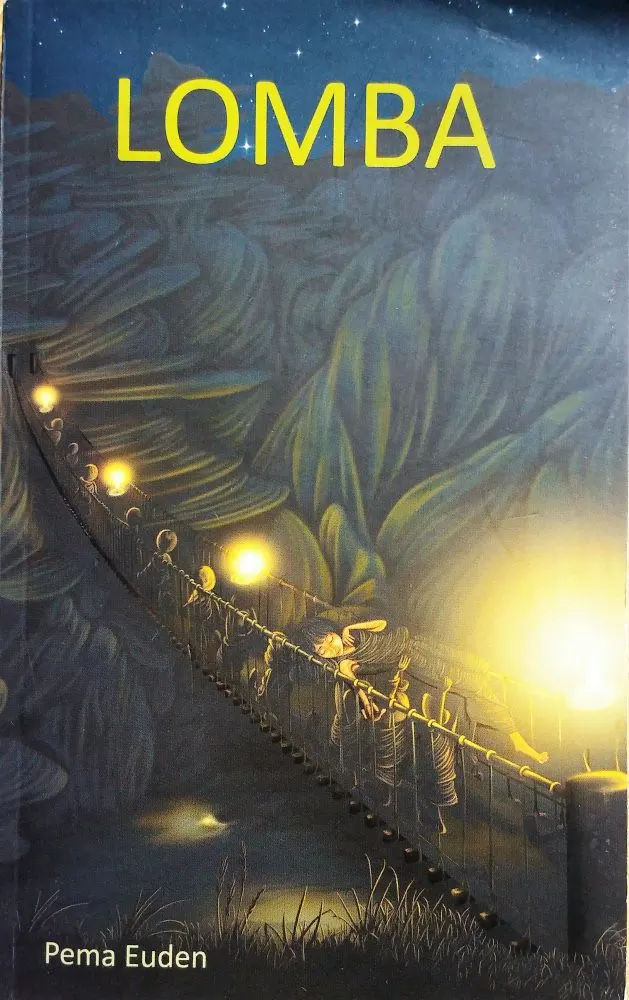 Pema Euden is one of Bhutan's youngest authors. Lomba is the story of Seday, who moves from Thimphu to the district of Haa, away from her school and her friends.
However, even though she is initially a little disoriented, she is soon involved with the Lomba celebrations happening at that time. Lomba is the New Year festival celebrated in the Haa and Paro districts of Bhutan.
Several rituals are associated with the festival such as making hoentey (momos made from buckwheat flour with a filling of turnip leaves) and lu (small figures made out of flour to resemble spirits dwelling in water and on earth).
Seday is sceptical about the belief that one must eat a heavy dinner on the night of the Lomba to avoid being kidnapped by these spirits or lus.
She does not heed people's advice and gets taken on a fantastical adventure into the world of lus. Not only does the novel provide detailed information about the different rituals carried out during Lomba, it also takes the reader on a dangerous yet fun-filled adventure with Seday.
Read More: 13 Must-Read Indian Books in English
Bhutanese Folktales From The South And The East by Gopilal Acharya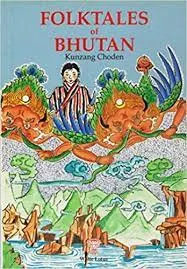 The 20 folktales featured in this collection present universal Buddhist values such as the repercussions of good and bad deeds and cultural traditions such as the importance of hard work and of family. These values form an integral part of the daily lives of the people in southern and eastern Bhutan even today
Kunzang Choden is one of the most widely read and respected authors in Bhutan. This book is a beautiful collection of short stories that are both idyllic and empowering. All of the 13 stories narrate the ordinary yet remarkable lives of the women in Bhutan and how they navigate ideas of identity and femininity.
The Ballad Of Pemi Tshewang Tashi
Translated by Karma Ura
This ballad or lozey (a Bhutanese form of oral storytelling that captures historical incidents in an epic format) has been translated to English by Karma Ura.
It recounts the true story of the chamberlain, Pemi Tshewang Tashi, who was ordered by his superior, Wangdue Dzongpon, to assist Dungkar Gyeltshen (the ruler of the Trongsa region) in the war against Choje Pem Tenzin of Bumthang.
The ballad portrays the conflict that Pemi faces between his desire to remain at home with his family and his duty to his superior.
The events mentioned in the ballad occurred in the late 1800s when many power struggles led to battles between the various chiefs of the region. An animated film based on this ballad was produced by iBest Studios in 2018.

Born In Jangbi by Damber S. Mongar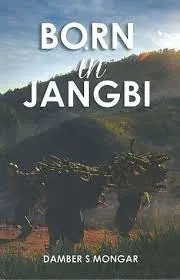 The novel is set in Jangbi village in the Trongsa district and talks about the ethnic community of the Monpas. Specifically, it focuses on one Monpa, Sangayla, who, through his hard work and education, is able to become the Education Minister in Bhutan.
It is a poignant rags-to-riches story that inspires people to always be committed to their goals and to know that, slowly and steadily, their dedication and efforts will pay off.
The only book featured in this list to be written by a non-Bhutanese, Butter Tea At Sunrise is a memoir by Britta Das who had, in 1997, come from Canada to serve as a physiotherapist in Mongar, a district in eastern Bhutan. The novel narrates her experiences with her patients, the local people and how she adjusts to the cold and to the food.
It is an outsider's view of Mongar, but one that is not tainted by prejudice. Her novel allows readers to also vicariously travel and experience Bhutan: from drinking the titular butter tea or suja to going on treks through high mountainous passes and rhododendron forests.

Within The Realm Of Happiness by Kinley Dorji
This collection of 13 stories merges fiction and creative nonfiction and offers witty commentary on various contemporary facets of Bhutan and its people from the growing urbanisation of the country to the importance of storytelling.
Kinley Dorji also chronicles his own whimsical travels to Japan, Paddington station in London and The Royal Highland Festival in Laya in the Gasa district of northern Bhutan. These stories are a great way to know more about a changing Bhutan and its constant conflict between its culture and increasing modernity.

Dawa is a much-loved fictional dog of Bhutan, particularly among the students, since the novel is a part of the school curriculum across the country.
Dawa, the dog, travels through cold valleys and passes to reach Thimphu. His journey is fraught with difficulties but, on reaching Thimphu, he settles down to the mundane routine of city life and even becomes a leader of howling!
The novel, thus, becomes the perfect allegory through which school children can question their own society.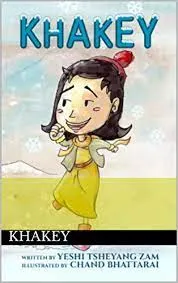 Khakey was launched at Mountain Echoes in 2017. Written by Yeshi Zam, who was only 11 at that time, and illustrated by Chand Bhattarai, it is a lovely story of a disappearing tradition called 'khakey'. It is observed in Paro on the first day of snowfall when neighbours secretly try to deliver a big ball of snow to each other.
The ball is filled with an assortment of goodies, especially food items. If the neighbour succeeds in doing so, then the losing family has to prepare dinner for them. The beautiful, bright illustrations make this short tale much more engaging, while also trying to put the spotlight on a ritual that is vanishing from the cultural ethos of the people.
Yeti, the abominable snowman, is known as migoe in Bhutan. Kunzang Choden brings together 22 oral stories centred on the migoe from four different regions of the country. The stories are entertaining and give us a glimpse into the beliefs that people hold toward this gigantic mythical creature.