The beloved and deeply historical world of Japanese tattoo is in perpetual danger today, as Japanese tattoo artists fight for their right to live and work in Japan. And yet, Tokyo tattoo artists continue to survive against adversity.
The Japanese government unfortunately turns a wary eye on tattooing, with its deep associations with the yakuza organised crime families. It's an unfortunate situation, as much of the rest of the world celebrates tattooing as a beautiful form of art and expression.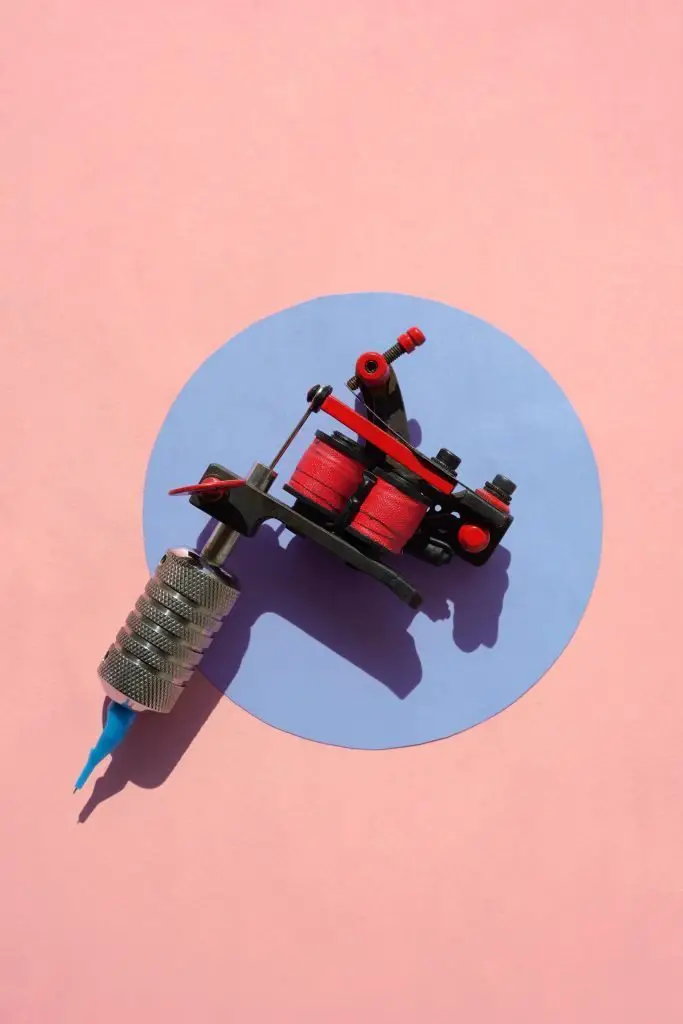 Ironically, Japanese tattoo art is one of the most beloved tattoo styles in the industry. So what does all of this mean?
Well, that it can be really difficult to find a great tattoo artist or studio in Tokyo. We know; we've lived there. Japanese tattoo artists kind of rely on word of mouth, so we've put together our favourite Tokyo tattoo artists and studios to visit in the capital.
You can also check out some great Osaka tattoo artists if you fancy a trip south!
7 Awesome Tokyo Tattoo Artists and Studios
Fortunately, where the fight against the government is concerned, things are changing with the approach of the Tokyo Olympics. We can only hope it keeps getting better. For now, here are seven great tattoo artists and studios to check out on your next trip to Tokyo!
Read More: 21 Unique Things to Do in Tokyo
Eiji Fujisawa
View this post on Instagram
Eiji Fujisawa can be found tattooing at Studio Muscat in Shibuya – the heart of Tokyo. If you're heading to Tokyo, the city will urge you towards Shibuya sooner or later.
And, while you're there, book in with Eiji for a Japanese tattoo with a modern spin. Eiji is one of the most pronounced Tokyo tattoo artists working today.
He uses charcoal-style shading, soft, sometimes non-existent line work, and deep, bold primary colours to make a statement. He is at his best when adapting the traditional Japanese tattoo design into something unique and modern.
Designs like koi fish tattoos, traditional Japanese dragon tattoos, and hanya mask tattoos are among his most captivating and exciting designs. Check him out when you're next in Shibuya.
Read More: Amazing Tattoo Artists in Taiwan.
Mii Ink
View this post on Instagram
Mii is a Tokyo tattoo artist who has shaken off the traditions of Japanese tattoo art to provide something fresh and unique to the Tokyo tattoo scene. Mii's art focuses on intricate, thin black line work.
Mii's in her prime when designing custom tattoos which make use of empty space and complex line work to create something calmly, subtly beautiful in its intricacy.
She does also do heavy shading and some colour, but her thin lines are mesmerising to follow and admire. Her designs are on the darker side; abstract and dark fantasy-inspired pieces of art.
What Mii can do with little more than a thin black line is miraculous and awe-inspiring.
Related: 10 Tattoo Artists to Check out in South Korea
Yume
View this post on Instagram
Yume is one of our favourite Tokyo tattoo artists. Art is, of course, subjective but her bright, bold colours, sharp, thick line work, and cartoony modern twist on traditional Japanese tattoo designs is mesmerising.
It's exactly the kind of tattoo art we adore. Yume blends the two most beloved styles of Japanese art: traditional tattoo designs and modern anime art.
Her tattoos hint at Japanese tradition, incorporating sakura flowers, hanya masks, dragons, koi fish, geisha, cranes, waves, omamori, and more.
But all of her tattoos are bursting with love and colour. She also has the skill to tattoo in a distinctly traditional American style as well, for something radically different. She's that good!
Yume works out of Tokyo 193 Tattoo Studio, but she also travels. If you're lucky, you may find her in China or the US, or even further afield!
Read More: Most Beautiful Travel Tattoos.
Rain Fall Tattoo Studio
View this post on Instagram
Rain Fall Tattoo Studio can be found in Meguro-ku, Tokyo. It's a place that celebrates the long-standing tradition of blending old-school British, American, and Japanese tattoo styles.
If you like your true neotrad tattoo designs, Rain Fall Tattoo is where you need to be heading during your trip to Tokyo.
They are very much dedicated to preserving the older ways and aesthetics of tattoo art, something that we can hugely appreciate and respect.
If you like your nautical-themed American tattoos that call back to the time of Sailor Jerry, or prefer the more traditional Japanese tattoo styles of dragons and koi fish, you'll find both styles being handled with grace, skill, and passion at Rain Fall Tattoo. Give them a visit.
Related: 8 UK Tattoo Artists to Check Out.
WTS Tattoo Studio
View this post on Instagram
This Tokyo tattoo studio is actually a little outside the city, but so very much worth the short trip to get there. WTS Tattoo Studio is located near the Atsugi American naval air base, which is super accessible from Tokyo city centre.
We cannot overstate just how sharply talented the two artists who work there – Vin Uehara and Marcio Yuge – really are. They produce astonishing colour tattoos full of bold brightness and bordered with intricate line work.
The animals, people, and flowers they create are so bursting with life, it's remarkable. They're fun tattoos that celebrate the tradition of Japanese tattoo while also being something bold and different and modern and gorgeous.
Not enough can be said about these two artists and their studio. It's really excellent work.
Read More: Incredible Tattoo Artists in Copenhagen.
Spin Tattoo Studio
View this post on Instagram
Spin is a Tokyo tattoo studio located in Meguro. Their artists are fantastic professional artists who create original tattoo designs in a wide range of styles.
They can produce traditional Japanese tattoo designs, but also photo-realistic black and grey portraits. Their local artist, Kei, is especially deft at this side of tattooing.
While he is able and willing to do anime-inspired tattoo art, or big bold colours, he's at his peak when doing dazzlingly intricate black and grey art that looks deceptively, eerily lifelike.
Spin is a very diverse Tokyo tattoo studio with a range of styles. Whatever kind of tattoo you're after, they will do our ideas justice.
Related: 10 Wonderful Female Tattoo Artists in the UK.
Tokyo Three Tides
View this post on Instagram
We've saved the most famous for last. Even if you have no knowledge of Tokyo tattoo studios, which is very likely given the unfortunate attitude of the Japanese government towards tattooing, there's a good chance you've still heard of this studio.
Tokyo Three Tides is a modern legend in Japan's capital, and for good reason. Their artist Mutsuo is doing so much for the world of Japanese tattoo.
He is a modern artist worth celebrating, as he keeps the flame of traditional Japanese tattoo burning bright. His work calls on the ancient Japanese arts and designs we love and cherish to this day, and he tattoos them with true craftsmanship.
We can't thank him enough for the work he does. When it comes to Tokyo tattoo studios, Three Tides is the real deal.
If you're interested in learning how to create your own incredible tattoo designs, you can take this class – along with 30,000+ other classes – with Skillshare, along with a 30-day free trial.