Discover Japanese lofi with an introduction to the genre and six lofi playlists that will transport you to another world.
For so many reasons, modern life is full of stresses and anxiety is at an all-time high. Whoever you are, wherever you're from, whatever your age or your job, you need downtime. You need relaxation, introspection, and peace. For a lot of us, one key ingredient in a relaxation cocktail is lofi music.
For music lovers of all stripes, lofi music offers a unique kind of bliss. Every listener's experience with lofi is unique. Personally, it puts me in the mood to grab a blanket, cradle a hot brew in my hands, and simply think. Japanese lofi offers me the space to think and feel, calmly and clearly.
Whether you're looking for a perfect accompaniment to a gripping read, something to get you in the mood to tackle your work, or you simply want something to help you lie back and let your imagination run wild, these Japanese lofi playlists are everything you need.
Read More: Our custom playlist of songs inspired by Japan
What is Lofi music?
The term 'lofi' actually stands for 'low-fidelity'. Named for its imperfect sound quality, lofi music has become a global sensation in recent years.
The repetitive beats found in lofi music have become the calming background hum of modern times: perfect for studying, cooking, sleeping, school lessons, early morning coffee, late-night unwinds… you
name it.
Lofi listeners are storming YouTube and Spotify to get their latest dose of quality lofi music, mesmerised by the infinite range of memories, imaginations and emotions evoked by these sounds.
The Lofi Community is also a nice, chill space on the internet full of great recommendations and welcoming, friendly people. Toxicity in the lofi internet space is at an all-time low, which is reason enough to get invested in chill lofi beats right now.
Also called lofi hip-hop, jazzhop, and chillhop (depending on the type of sounds), lofi is often characterised by grainy audio and the occasional sound of a vinyl record scratch or cassette type.
Since lofi music celebrates imperfection as an aesthetic choice, lofi artists throw in any type of noise they feel like: sounds of rain, birds chirping, busy streets. A quiet, calming atmosphere is the name of the game when it comes to good lofi music.
Meaningful quotes from anime, TV, and film often infuse a unique atmosphere into lofi beats. To gain a taste of lofi's popularity, lofi producer Chilled Cow's lofi hip hop live stream (featuring the iconic lofi study girl) recently ran for 13,000 hours straight – picking up a staggering 218 million views in the process.

Nujabes – Japan's Lofi King
Lofi was born in the 1980s when DIY 'bedroom' musicians made unique sounds without the use of specialist recording equipment. After Japan's Nujabes – famed as 'the King of Lofi' – created the lofi soundtrack to the action anime Samurai Champloo in 2004: Lo-fi exploded.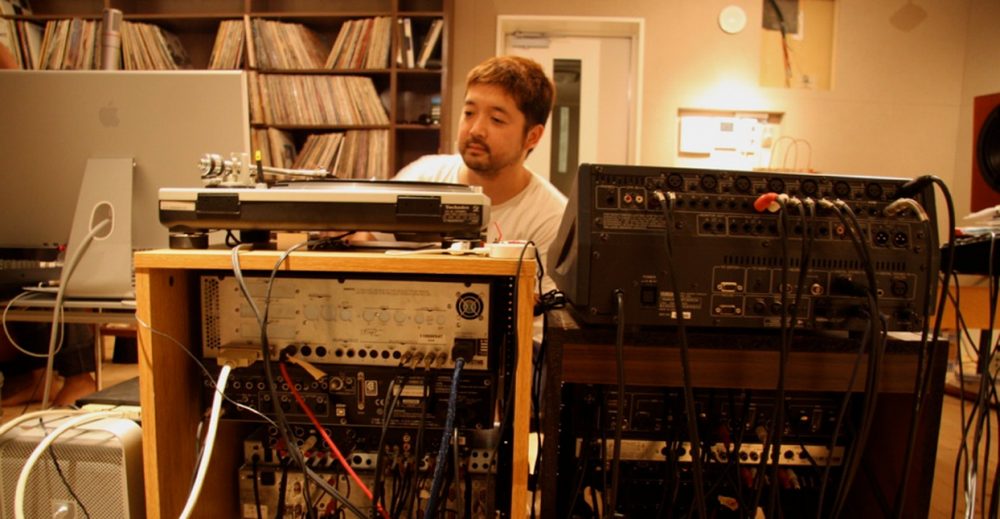 By incorporating jazz influences and synthesising different samples, melodies, and beats together, Nujabes created the kind of immersive lofi beats that many flock to for good feelings to this day.
As a result of his efforts, lofi became inextricably tied up with Japan and Japanese anime: mirroring the calming, other-worldly feel of anime beautifully. This is why many Japanese lofi playlists boast, hand-drawn or animated backgrounds and moving graphics.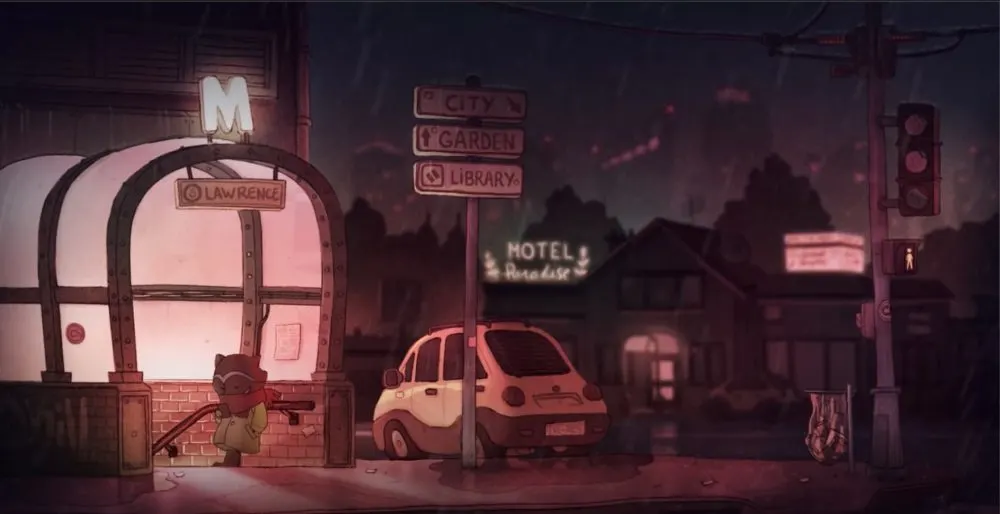 Inspiring nostalgia, creativity, focus, bittersweetness, life-altering reflection, and more, Japanese lofi playlists have boomed during the pandemic.
Top Six Calming Japanese Lofi Playlists
Looking for something new that you can put on right now? Then let our top six calming Japanese lofi playlists provide the blissful backdrop to whatever you're doing next.
1) Lofi & Jazz hiphop – by Café Music BGM channel
Japan-based Cafe Music BGM channel record lofi music every day, 'to make people pleasant at any time, anywhere and any scene in everyday life by our music'.
This sentiment epitomises Japanese lofi music. A pianist, guitarist, bassist, and drummer make up their core group — with saxophonists, trumpeters, and vocalists occasionally coming in for extra texture, melody, and variety. Enjoy.
2) Reminisce… [Jazz Hop / Chillhop / Nujabes Style Beats] – by The Jazz Hop
Café
Japan's lofi hiphop king Nujabes was tragically killed in a car crash in Tokyo on 26th February 2010. To celebrate his legacy, The Jazz Hop Café bring us a vibrant Nujabes-style beats described as 'adventurous melodies to accompany you on sentimental journeys'.
3) 5AM IN TOKYO – Mellow chill ' jazz hip hop beats – by Stay See
Dive into an immersive state of reflection and quiet, calm feeling with this chillhop/jazz/downtempo Japanese lofi mix. Imagine yourself strolling the neon-lit streets of late-night Tokyo and embark on your own unique journey.
4) RAINING IN OSAKA (Lofi HipHop) – by the bootleg boy:

The bootleg boy is a master of atmospheric Japanese lofi. Drink in the sounds of nature, the chirping of birds, and the falling of rain. This is the ultimate sleepy/rainy lofi mix that will throw your imagination into a different world.
5) Ghibli Chill Music Collection – by LOOPYLOOPS.
Hayao Miyazaki and Studio Ghibli have enchanted anime-watchers worldwide with the soothing film soundtracks of iconic and beloved animated movies like My Neighbour Totoro (1988), Spirited Away (2002), Howl's Moving Castle (2004), and many more.
This Japanese lofi playlist contains the best Japanese lofi anime music that will make your heart swell with delight and soar above the clouds.
6) Samurai ☯ Japanese Lofi HipHop Mix – by the bootleg boy:
An enchanting Japanese lofi hip hop/chill beats mix featuring the background image from Japanese anime Samurai Champloo: the very starting point of Japanese lofi.
Favourites include tracks like 'Sunday vibes' by wünsche and 'drunk off the liquor' by Doze. Tune in and let your thoughts run free as this core lofi mix takes a hold of your heart and your imagination.
Interested in Japanese culture?
Read More: