So, the eighth and final season of Game of Thrones has wrapped up. In my opinion, the previous two post-book seasons did a decent job at continuing the story that George R.R. Martin had laid out.
Season 8, however, was lacking in character progression, decent dialogue, worthy endings to many story arcs, and any real common sense. Though the final episode did a decent job of tying everything together well enough.
Now, let's say you've read the five books that are out so far and are still waiting patiently for The Winds of Winter.
Or maybe Game of Thrones has gifted you an itch that only more epic fantasy will scratch. Either way, here are five excellent new and modern fantasy books to check out now that Game of Thrones has come to an end.
Fantasy Books to Fill the Game of Thrones Hole in Your Life
If you watched the recent Good Omens series and want more of the same then these seven books and comics will be just what you're looking for.
This book, not to get too hyperbolic about it, set a new standard for epic fantasy. Originally published in 2007, it has so far had one sequel and a spin-off novella. We're still waiting on the final book in the trilogy, but that just means now is the perfect time to jump on the hype train.
The Name of the Wind, first book of The Kingkiller Chronicle, tells the story of Kvothe, a legendary warrior and magician who has been laying low as an innkeeper until he meets a chronicler who offers to record his story.
This framing device sets up the life story of Kvothe, his magical studies at the great Universities, and all the excitement he encounters along the way. These books breathed new life into the fantasy genre and are often the first to be recommended by any fantasy fan.
This is a brand-new fantasy novel written by a very young, very skilled author. It draws on ancient Chinese aesthetics and 20th century Chinese/Japanese political history to tell a fantastic and original tale about an underdog young woman desperate to drag herself into the light while her country teeters on the edge of yet another war.
The sequel to The Poppy War is due imminently so, just like The Name of the Wind, now is the time to jump on the hype train. And, if this wasn't enough to convince you, allow this video I made where I gush over the book help you along a little.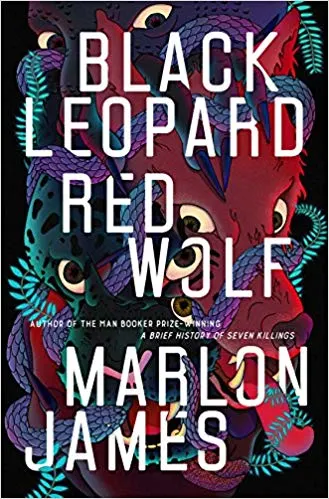 If we're talking epic fantasy, and we're talking Game of Thrones, then we have to discuss a book being dubbed by publicists as the 'African Game of Thrones'. Marlon James is already a prolific and celebrated Jamaican author, and now he has turned his talented hand to the fantasy genre.
In an interview on the Penguin Podcast, James mentioned his adoration for comic books (especially X-Men) and how they inspired his writing of this book. It's a fun romp through a fantasy world inspired by African people, African landscape, and African mythology.
If you're looking for more African representation in the world of genre fiction, then Black Leopard Red Wolf is a great place to start.
Read More: 11 Best Fantasy Audiobooks
Here's another brand-new and exciting entry to the fantasy genre. Being celebrated by many as a truly great piece of feminist fantasy writing, this giant slab of a book is – at 800 pages – a true epic in every sense of the word.
The Priory of the Orange Tree sells itself as a book perfect for fans of Game of Thrones due to its dragons alone. But more than that, it has complex and labyrinthine politics, and female characters imbued with real strength, wit, and savvy – something that George R.R. Martin also excels at, yet the Game of Thrones showrunners often failed to capture.
If you're feeling for poor Drogon then this is your next choice.
Read More: Must-Read YA Fantasy Books
Not strictly fantasy – more steampunk meets sci-fi but also, yes, a bit of fantasy – but criminally underrated.
This book by the impeccably witty Chris Wooding is a true underdog in the fantasy world. Everything Wooding writes turns to gold, and yet his work always seems to exist on the fringes of the genre, which is an absolute shame.
He has written Japanese-inspired fantasy, true epic fantasy, and this amazing series of four steampunk novels which begin with Retribution Falls – the tale of a ship called the Ketty Jay and her crew of hilarious bandits and ne'er-do-wells.
Not only is this series a must-read for fans of Game of Thrones for its phenomenal world design, perfectly well-rounded characters, and engaging politics, but it's also very much for any fans out there of the cut-down-in-its-prime Firefly.
Wooding's books deserve more love, so go give it to him!
If you like this then you might like Soft Science by Franny Choi, a sci-fi collection of poetry or try some magic realism from Murakami.