While Covent Garden is known for its mesmerising architecture, the history attached to the place, and the market shopping that can be done there, the area also has some fantastic food options. From Japanese bakeries to traditional Italian restaurants, as well as a huge host of choices for traditional British food, there are some truly top restaurants in Covent Garden!
Here, you'll find eleven of the finest Covent Garden Restaurants, for whether you're looking for a pre-theatre meal or to indulge in some brunch in Covent Garden. Some of them also double as the best Covent Garden pubs with some great wine and cocktail lists. Whatever you're after, you'll find it at these excellent restaurants around Covent Garden.
---
Read More: Discover the Best Japanese Restaurants in Covent Garden & Soho.
---
Rules
Let's begin with the very best of the Covent Garden restaurants, at least if you're after traditional British food. Why is Rules one of the top restaurants in Covent Garden? Well, partly because it's the oldest restaurant in London! Having opened back in 1798, Rules is now over 220 years old, and it has the beauty and clamour to match its age and its legacy.
What else makes Rules one of the top restaurants in Covent Garden? Its menu of traditional British food, the best of which being its selection of game. While the menu features English pies, soups, and steaks, it also has a selection of game, including pheasant, hare, venison, and partridge. Suitable for Christmas, or too dark? You decide!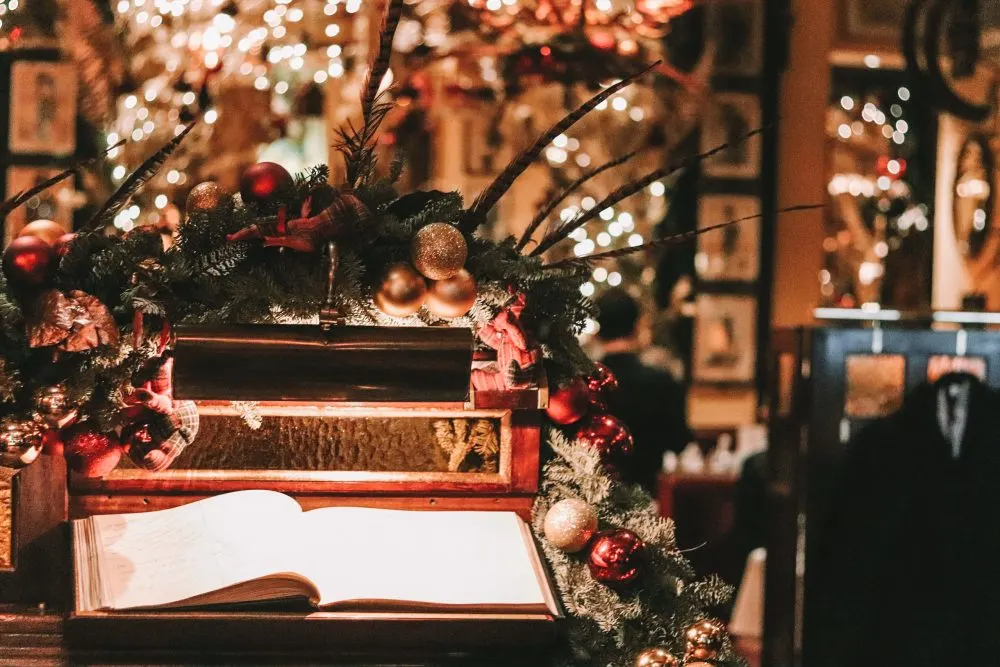 Rules also features an enormously extensive wine list, doubling it up as one of the best Covent Garden pubs! Beyond that, there's also the upstairs Winter Garden Cocktail Bar: a truly stunning and wildly celebrated cocktail bar that really cements Rules as the very best of Covent Garden restaurants.
---
Read More: A Literary Guide to Covent Garden for Bookworms
---
Dishoom
The best thing about the range of Covent Garden restaurants in their variety. Down this list you'll find some spectacular Japanese, Italian, American, and British foods. And Dishoom is the best Indian restaurant in London. They're so celebrated as to have their own bestselling cookbook!
If you're looking specifically for Indian food (which we always are) amongst all the Covent Garden restaurants, Dishoom is what you're after. While they do have a few other restaurants around London, the one in Covent Garden is the finest. The menu is true traditional Indian cuisine, blending curries, biryanis, and tandoori meals from all around India. For true quality, this is one of the very best Covent Garden restaurants. If you love chai then make sure you visit Mon-Fri before 17:00 and you can get unlimited servings of the sweet and spicy drink, perfect for winter.
Yaki Yaki
In Japanese, 'yaki' simply means 'cooked' and it applies to a lot of different foods (takoyaki, yakiniku, yakitori, okonomiyaki). These are all meals and savoury things. Yaki Yaki, however, specialises in taiyaki, a fun and sweet Japanese baked delicacy. Taiyaki are freshly baked pastries in the shape of cartoon fish, filled with sweet things like custard and red beans.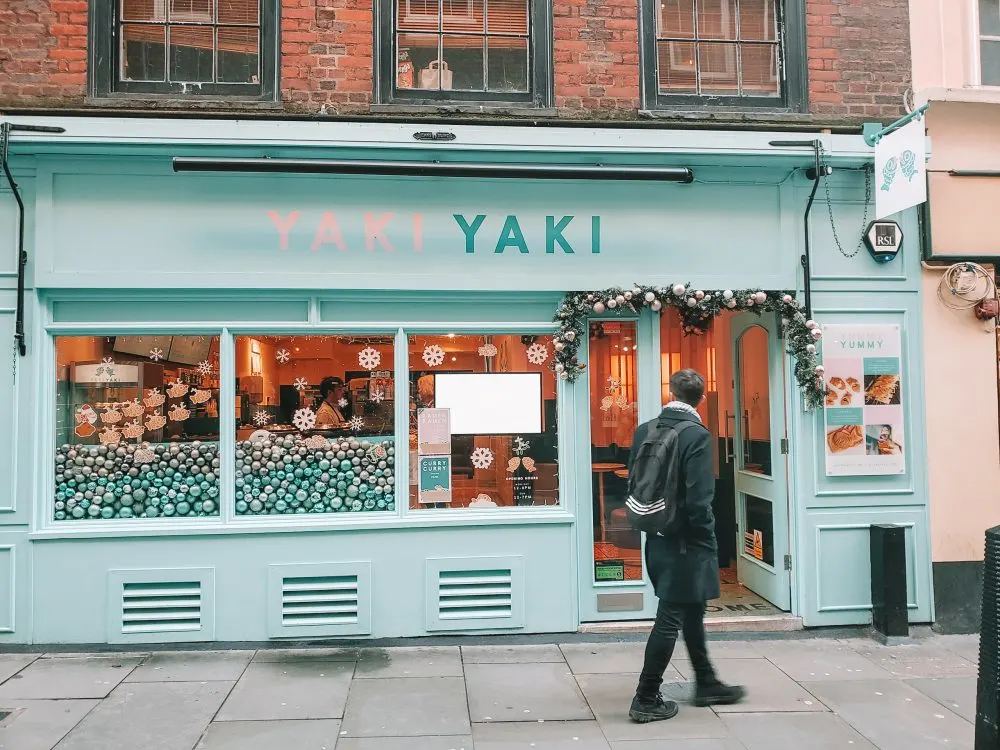 Yaki Yaki is one of the most sweet and charming Covent Garden restaurants for its uniqueness and for the fact that it's one of the rare places in London where you can enjoy taiyaki. The taiyaki here are a lot more experimental than your usual fare. You can have them in sandwich form, with ice cream, and even in a whole new style that blends taiyaki with croissants (a croiyaki). If you're not after a big meal and you just want a warm, sweet snack, Yaki Yaki is one of the best Covent Garden places to eat.
Wa
Right next door to Yaki Yaki is another fantastic Japanese bakery and another one of the best Covent Garden places to eat. Simply called Wa, this traditional Japanese bakery offers a huge range of fantastic cakes, cookies, sweet breads, and more. Tokyo is known for its bakeries, mostly inspired by French and Portuguese sweet foods, and they can all be found authentically sold in all their purest flavour here.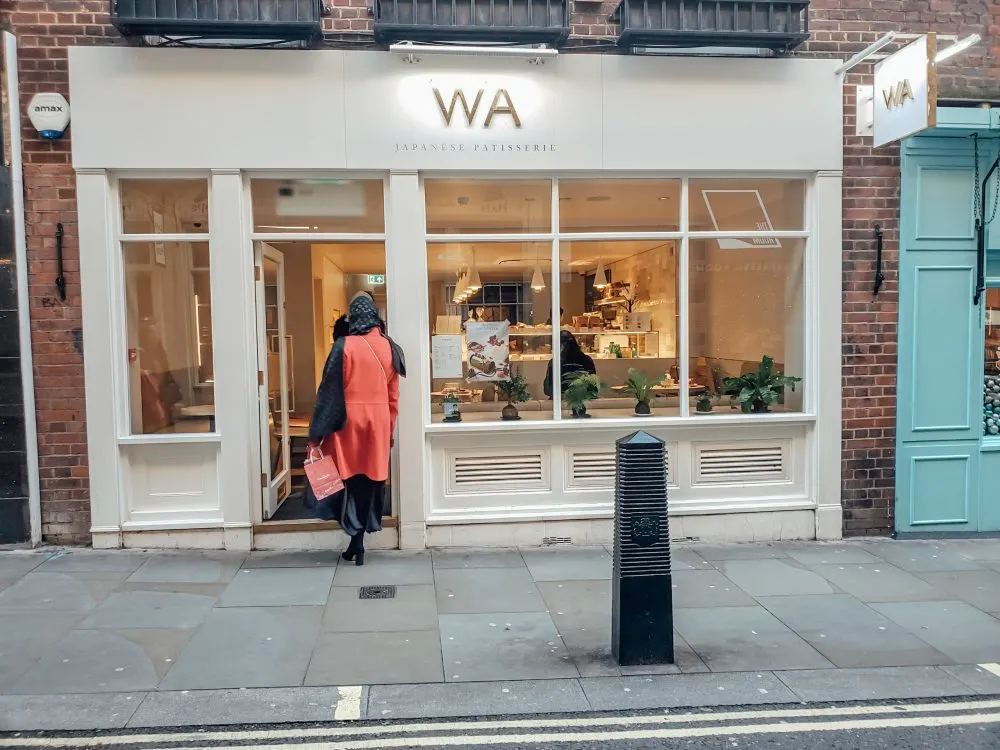 A little personal advice: on top of the counter in Wa, wrapped in a plastic bag, is an unassuming round yellow lump of sugared bread. These are melon pan (pictured above). In Tokyo they cost a hundred yen. Here, they're a little more. But I typically eat one of these per day when I'm in Tokyo and finding them in one of the best Covent Garden places to eat was absolute bliss. They're simple and pure. Try one.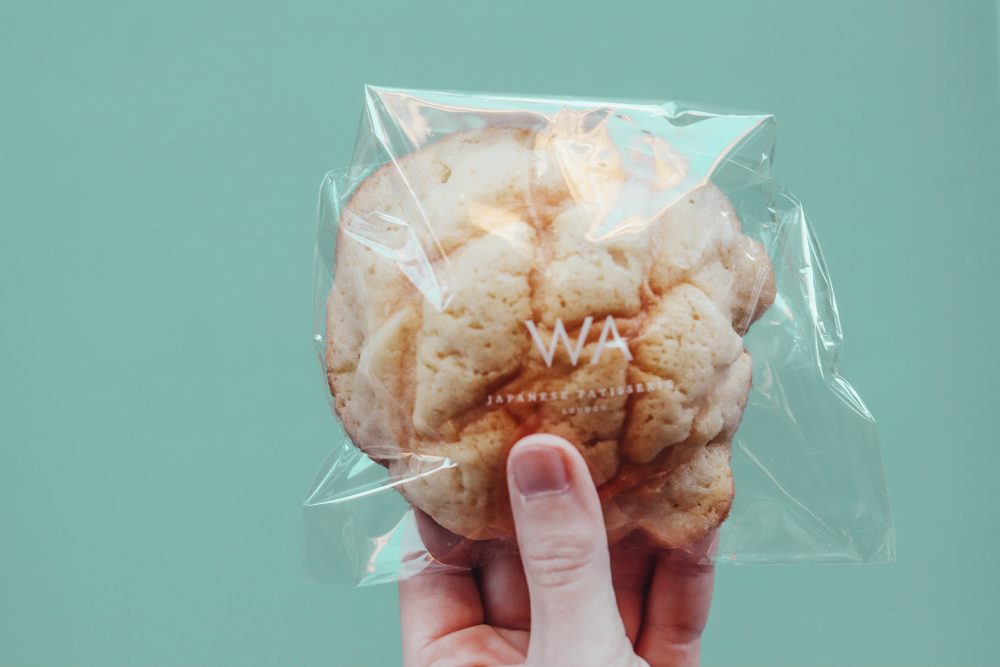 ---
Read More: The Best Sushi Making Class in London
---
CoCo Ichibanya
Curry is one of the world's most treasured food. And while we often think of Indian curries, there are a lot of different kinds. And Japanese katsu curry is the most wholesome and satisfying curry. In fact, Japanese katsu curry is my favourite meal in the world, period.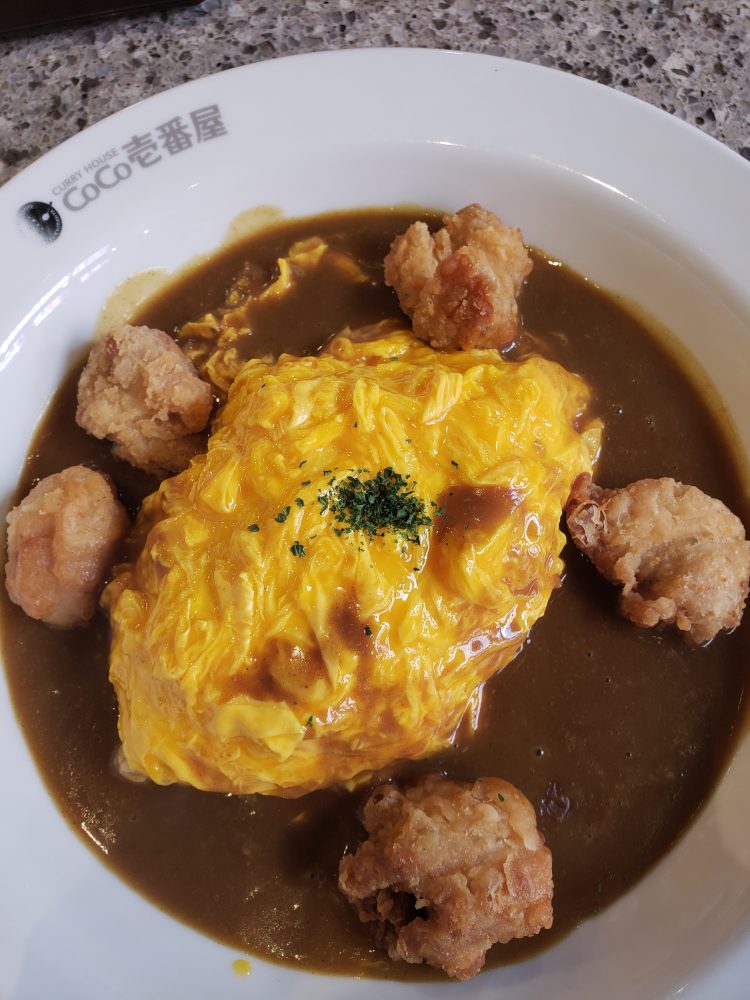 CoCo Ichibanya is a very popular chain of katsu curry restaurants across Japan. You'll also find it in other countries around Asia, like China, Taiwan, and Hong Kong. This one here in London is the only one in Europe right now, and as such is irresistible. You'll find it just around the corner from Leicester Square station, opposite Orbital Comics, and it's one of the best restaurants near Covent Garden.
Maxwell's Bar & Grill
There are a lot of great restaurants around Covent Garden market building. We've talked a lot about Japanese restaurants, but Maxwell's Bar & Grill is a spectacular American eatery, and one of the most indulgent and exciting top restaurants in Covent Garden.
When we think American food, we usually either think of cheap fast food or indulgent barbecued meats. It's the latter you get here at Maxwell's – the best of the Covent Garden restaurants for people who really want to eat their fill of perfectly cooked meats. Maxwell's has barbecue ribs, burgers of all kinds, as well as salads and a huge range of cocktails. So, as its name suggests, Maxwell's is not only one of the best Covent Garden restaurants, but also one of the most outstanding Covent Garden bars, and a perfect place to get pre-theatre drinks and dinner, as we've done more than once.
Maple Leaf
We've mentioned both British and American cuisines at the above Covent Garden restaurants. But how about Canadian food? Maple Leaf is a fantastically over-the-top restaurant with a Canadian aesthetic that's utterly charming.
All of the burgers at Maple Leaf are Canadian-themed, like the Alberta Crude and the Great White North. And, of course, Maple Leaf prides itself on serving up that most cherished and celebrated Canadian foods: poutine! While it's not the most fancy or classy, Maple Leaf is undeniably one of the most fun and unique restaurants around Covent Garden.
Buns and Buns
With both a name and a menu very much after our own hearts, Buns and Buns is a carb-lover's dream found in the very heart of Covent Garden market building. This restaurant, which serves fresh and authentic Italian pizzas, Chinese bao, and American sandwiches.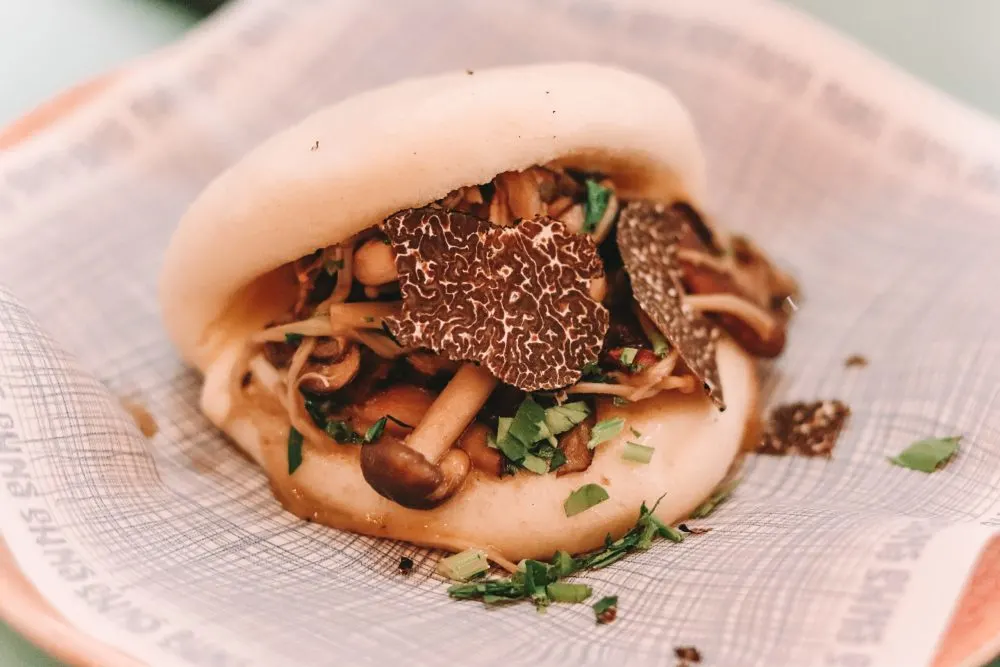 If you're interested in getting some lunch in Covent Garden, Buns and Buns is a perfect choice. Beyond that, though, they also offer an excellent breakfast menu if you get there early enough. Omelettes, poached eggs, fried eggs – all the eggs you could ever want! If it is lunch you're after, though, we can't recommend the bao enough (though we admit we might be a bit biased there).
Read More: 10 Independent Bookshops in London
Chez Antoinette
Chez Antoinette is another restaurant found in the very heart of Covent Garden, and they specialise in both hot and cold open-face sandwiches. Duck confit, goat cheese and honey, avocado and beetroot hummus, smoked salmon – all are divine. And if you're thirsty, the wine list is equally impressive and offers top quality wine choices.
We mentioned before how, if you want to do brunch in Covent Garden, head to Mr Fogg's. But, admittedly, Mr Fogg's doesn't have that brunchy atmosphere. Chez Antoinette, however, very much does! And, as we've said, it has the wine list to back up that atmosphere. The breakfast menu features avocado on toast, eggs benedict, and the best croque monsieur in London. For lunch and brunch, this is one of the top Covent Garden restaurants.
Mr Fogg's Tavern
Named after Jules Verne's most famous and beloved protagonist, Mr Fogg's Tavern is one of the best Covent Garden pubs. With a real traditional British pub atmosphere heightened by strange and wonderful Victorian odds and ends, Mr Fogg's Tavern is a great place to relax after a day of shopping.
But how's the food? In short, delectable! This is another one of the restaurants near Covent Garden that delivers on some of the best British pub food in the area. If you want to brunch in Covent Garden, Mr Fogg's Tavern is the place to do it. Smoked salmon, poached eggs, fillet steaks, and vegan lasagne are all on the menu and all utterly divine. You can also enjoy the finest traditional Sunday lunch. All of this adds up to Mr Foggs being the most delightfully of Covent Garden restaurants.
Tuttons
With their own pre-theatre menu featuring salmon and casseroles, as well as an a la carte menu that offers confit duck leg, shepherd's pie, and slow cooked pork belly, Tuttons is one of the most irresistible of Covent Garden restaurants.
Tuttons can be found at the corner of Covent Garden and has a splendid décor of red leather booths, an outdoor terrace, and wonderfully atmospheric lighting that all really gets you in the mood for a show. If you're looking for a pre-theatre dinner, you can't do better than Tuttons.
Will Heath
Will predominantly writes about the books of Books and Bao, examining the literature of a place and how the authors have used the art of storytelling to reflect the world and the culture around them.