If you're a fan of books and travel then look no further. Jimbocho (神田古書店街), in Tokyo is a book lovers paradise with plenty of book stores to choose from that serve both Japanese and English readers. You'll also find lots of art shops, vintage shops, and wonderful restaurants.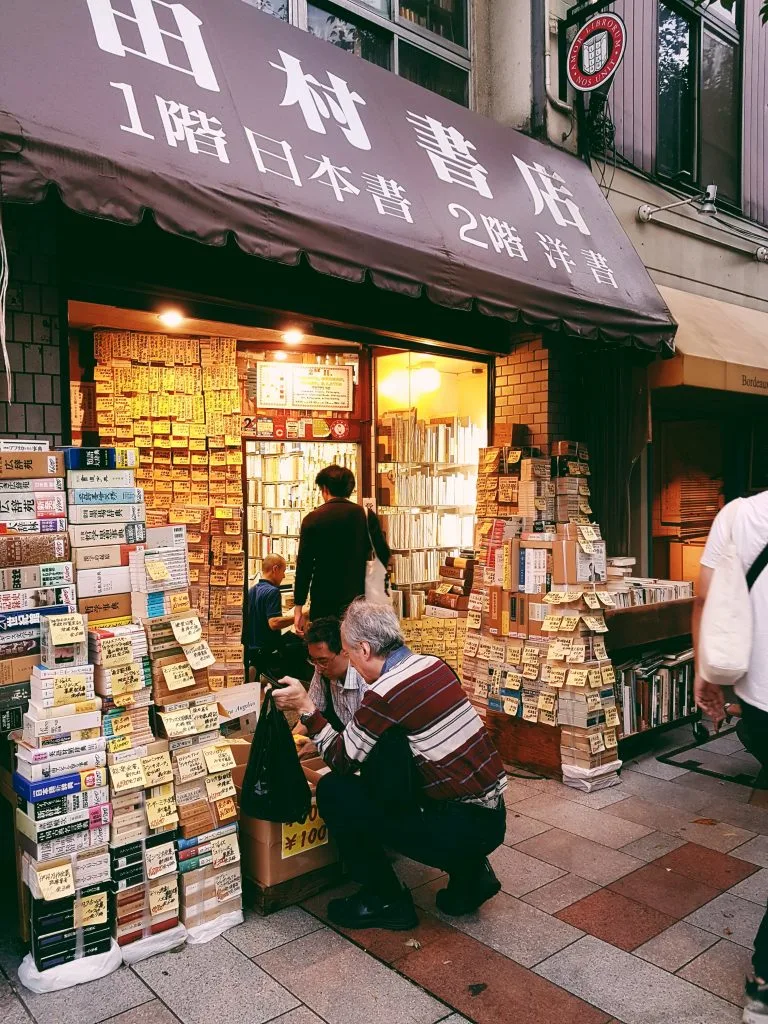 How to get there:
You can find Jimbocho at Jimbocho subway station | Kudanshita subway station | Shin-Ochanomizu/Ogawamachi/Awajicho subway stations (connected underground) |  JR Suidobashi station.
Japanese address (if you're using a taxi):
〒101-0051 東京都千代田区神田神保町
We went for Jimbocho station.
If you're traveling around Japan, don't forget your JR Pass. Trains are expensive!
Here are some of the places we love in Jimbocho Book Town:
Where: 2-5 Jimbocho Kanda, Chiyoda-ku
When: Weekdays 11:00-18:30 | Saturday 12:00-17:30
Self-serve Udon and tempura restaurant. It's health-oriented  chain based on the Sanuki udon concept, a type of udon originating in Kagawa. A cheap option with delicious food.
Where: 101-0051 Tokyo, Chiyoda, Kanda Jinbocho, 1 Chome−9−7
When: 8:00 – 23:00 daily.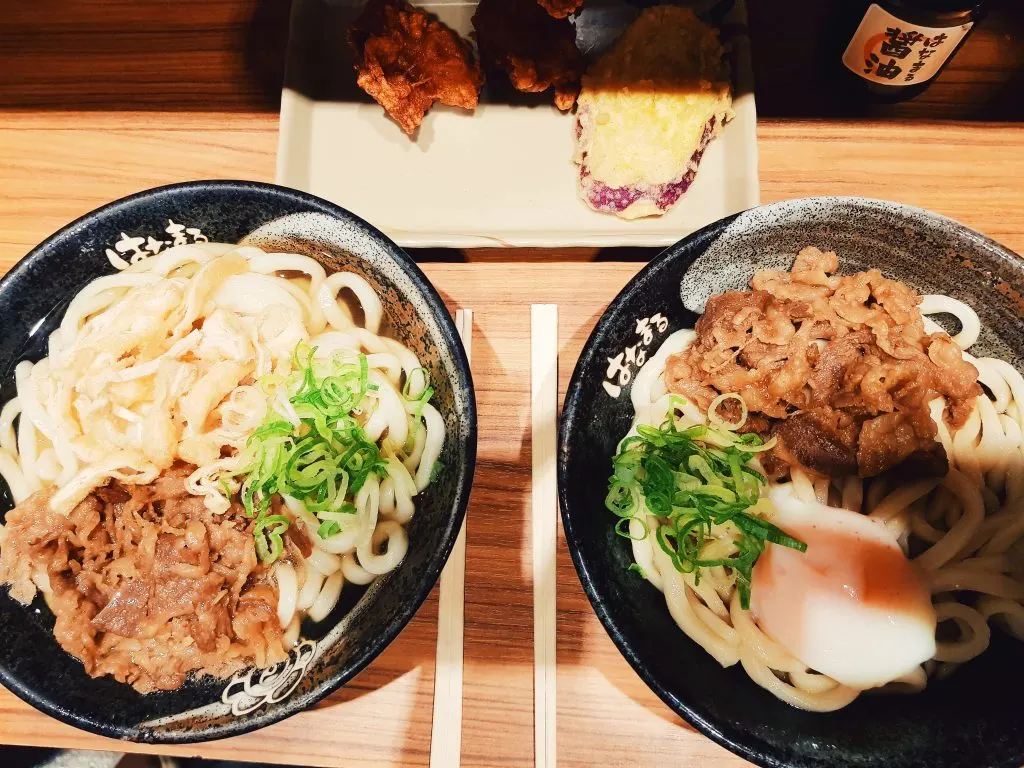 Where: 1-1 Jimbocho Kanda, Chiyoda-ku
When: 10:00 – 20:00 daily.
Where: 1-17 Kanda Jimbocho, Chiyoda, Tokyo
When: 10:00- 17:45
Beautiful prints and artwork.
Where: 2-5-5 Hitotsubashi, Chiyoda-ku, Tokyo 101-8002 Japan
AtWonder @ワンダ:
Western comics, used books, and upstairs cafe.
Where: 神田神保町2丁目5-4 Chiyoda, 東京都 〒101-0051 , Japan
When: 11:00-19:00
You're best bet is start at AtWonder then just head down the street. You'll find so many places to duck in to.  Everything we visited was on the same side so just wander and enjoy.
Looking to sleep amongst the books in Tokyo? Consider a stay at Book and Bed Tokyo.