There are a lot of different ways to read manga in English translation. Two popular ways are to buy tankobon volumes at bookshops or online, or to read manga on the Shonen Jump app via your phone or tablet.
A third way to read manga is by buying and using an eReader (a Kingle, Kobo, or Nook). Choosing the best eReader for manga can be a lot more time-consuming than you might expect, however (speaking from experience).
Luckily, I've done the work for you, and I've found what I believe to be the best eReader for manga.
Note: I'm aware that a lot of manga fans choose to read manga for free online. A lot of these are scans or fan translations. I don't do this and I don't advocate for it. I love manga and I love the work that translators do, so I support them with my money. You should, too.
Searching for the Best eReader for Manga
My own reasons for wanting to find the best eReader for manga include:
Being someone who moves and travels often, so cannot afford to build a huge collection of physical manga volumes
Always wanting to buy the newest manga and being tired of volumes selling out quickly and for long periods
Having a single handy device that can store or access all my manga easily
Before finding the best eReader for manga, I owned a Kindle Paperwhite and then a Kindle Voyage. These are great for reading novels, but they are less than ideal for reading manga.
The reason for this is simple: their screens are too small. Kindle Paperwhites have a screen size of 6 inches, and even the larger Kindle Oasis has a screen size of 7 inches.
The average manga page, however, is roughly 9 inches in size. So, that was my main focus when searching for the best eReader for manga. I needed something that would feel like a full-size manga in my hands.
If I'm going to be buying and collecting manga digitally, I want my manga to feel as close to a physical tankobon volume as possible. That means having deep blacks, a high pixel count, maximum detail, and most importantly, a size that is comparable to a physical manga.
I should also state that I ruled out buying a tablet, opting to focus on finding the best eReader for manga instead.
My reason for this is mostly because tablets are a lot more expensive and I knew I wouldn't get as much use out of it beyond reading manga. I have a phone and a MacBook Pro. I don't need a tablet as well.
If you feel the same way, and you want to find the best eReader for manga, then I can't recommend the Kobo Forma highly enough.
Why the Kobo Forma is the Best eReader for Manga
My long search came to an end when I found the Kobo Forma. In the months since I purchased one, I have been glued to it, reading more manga now than I ever have before.
Here's why the Kobo Forma is the best eReader for manga.
Perfect Screen Size
As I already mentioned, the most important factor for me was the size of the display. Squinting at dialogue boxes and getting a headache, pinching to zoom in almost constantly, or simply having panels too small to appreciate the art. None of this is ideal.
The feeling of turning on your eReader, opening a manga, and having it look and feel like a physical manga volume is absolutely magical, and that's what you get from the Kobo Forma.
The Kobo Forma has an 8 inch screen, making its screen size almost exactly the same as the average tankobon manga volume. The difference is so slight, in fact, as to be unnoticeable.
You'll never find yourself needing to squint or to pinch and zoom. Just sit and enjoy. It's bliss.
A range of Settings and Options
I'll say up front that I'm no tech expert, but here are some of the settings and options that I have enjoyed with the Kobo Forma.
"Natural Light" is a setting that most phones and laptops have these days. It switches out the harsh blue glow of most screens for a warming yellow glow that is much healthier and easier for your eyes.
A lot of people turn this natural light setting on at night, before bed. I leave it on all the time, and my eyes thank me for it. The Kobo Forma having this is another blissful aspect of the device, and another reason why it's the best eReader for manga.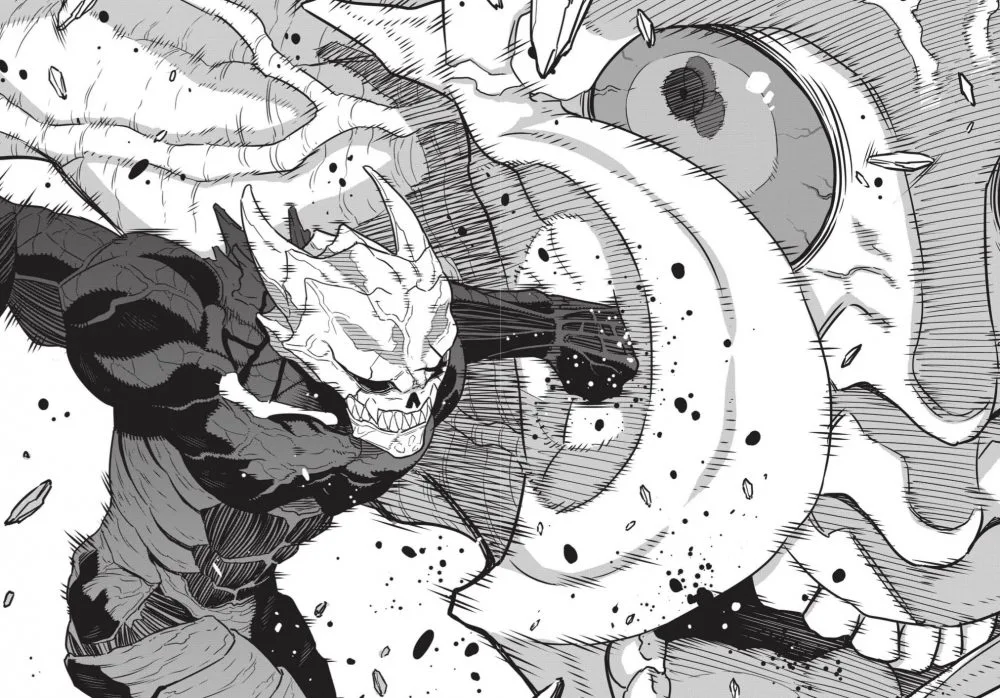 "Rapid page turn" is a cool aspect of the Kobo Forma. When you hold down the page turn button, the eReader quickly cycles through pages as though you were thumbing through a physical book.
This is a satisfying and time-saving quirk of the Kobo Forma that I hugely appreciate.
"Auto rotate" is another awesome feature that's particularly good for manga readers. So many manga wow their readers with periodical double-page spreads featuring gorgeous art.
It might be a cityscape or a final blow in a shounen fight. Whatever it is, and whatever manga it's in, the power of the double-page spread is impactful.
The Kobo Forma rotates automatically, allowing you to quickly flip it on its side and take in the full impact of that double-page spread. Then just rotate back and continue reading a page at a time.
Impressive Battery Life
I mentioned before having owned two Kindle devices before my Kobo Forma, and I was constantly surprised by the poor battery life.
I read a lot (reading is my main hobby and part of my job), so maybe I just read more than the average Kindle owner, but when Amazon promises two weeks of battery life and yet I'm worried about my Kindle dying during a long-haul flight, something is off.
The Kobo Forma has seriously impressed me with its battery life, which far exceeds those of my previous Kindle devices.
Manga does drain the battery faster than prose does, but that's what makes the battery doubly impressive. The Kobo Forma, when used for nothing but manga, still lasts longer than my Kindles did when used for reading only text-based books.
The impressive battery life of the Kobo Forma is another important reason why it's the best eReader for manga.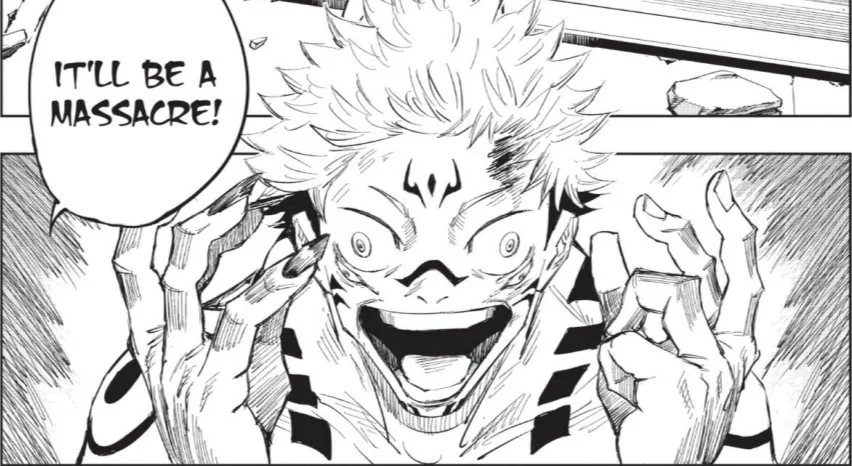 So Much Manga on the Kobo Store
One worry I had came from my lack of experience with Kobo devices. I had no idea if all my favourite manga — or manga I was excited to read — could be found on the Kobo Store.
Those worries were unfounded, though. I have rarely searched for a manga on the Kobo Store and come up empty handed. In fact, here are all the manga I was disappointed not to find on the Kobo Store: Kingdom, Planetes, Vagabond. That's it.
As a big reader of shounen manga, shoujo, slice-of-life manga, and seinen manga, I was happy to find all the latest, and many classic, manga available on the Kobo Store.
Not only that, but it's all wonderfully affordable. In the UK, VIP membership to the Kobo Store costs £6 per year, and this discounts almost every single volume of manga by 10%.
You also gain points for every purchase, which you can gather to eventually get yourself a free manga.
Ideal Visual Design
Every aspect of the Kobo Forma's visual design is ideal for my reading tastes.
This eReader has a huge brightness adjuster, as well as the aforementioned natural light filter (which is also adjustable).
The Forma has a 300 ppi E-ink display, which makes the deepest blacks of your manga pop beautifully.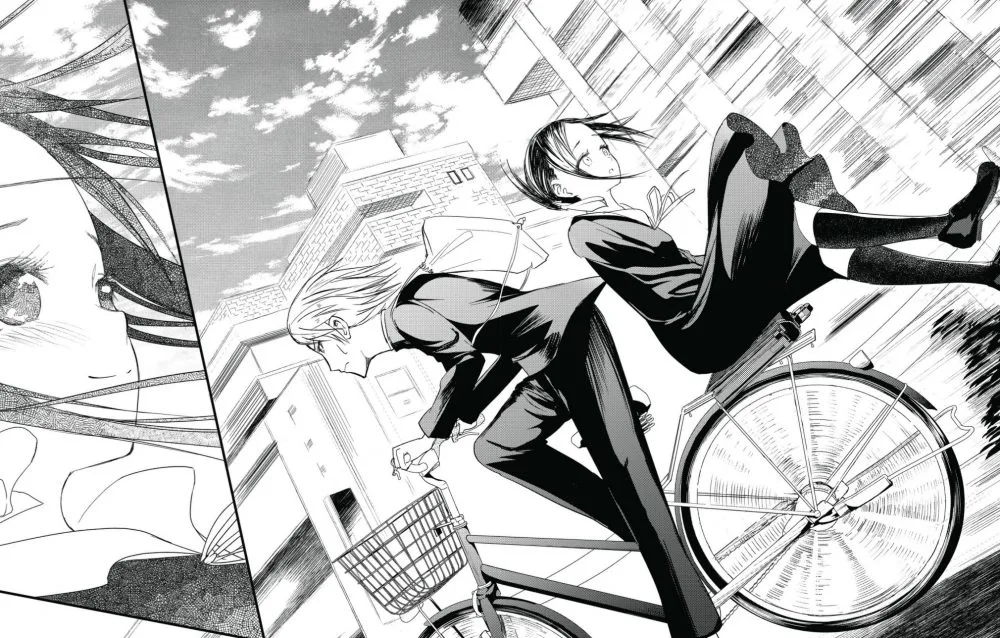 Then there's the physical design: a rubbery back means it's secure and comfortable to hold. The page-turn buttons are sturdy and easy to read with your thumb. It can also be flipped to hold with either hand.
And once again, the 8-inch screen size is the biggest selling point, mirroring the look and feel of a physical manga almost perfectly.
Conclusion
The Kobo Forma is the closest you can get to holding a physical tankobon manga volume in your hands, thanks to its 8-inch screen and 300 ppi E-ink display.
The natural light filter, adjustable brightness, and rapid page turn feature make for the perfect manga reading experience.
The battery life is far better than any Kindle I have ever personally owned, and the library of manga available on the Kobo Store is extremely extensive.
The Kobo Forma is the best eReader for manga on the market right now. Pick one up without hesitation if you're a manga fan looking for the ultimate manga reading experience.