There is something special about a short book. It is humble in its smallness; the author seems to say "this is the extent of my idea, and I hope you enjoy it anyway."
The short book is also a challenging medium, as there is no room for filler or fluff, and each word must be chosen for a particular purpose, moving the narrative toward a particular end. Often, this need for compact, succinct writing creates a unique opportunity for poignancy, and a more concentrated sense of theme in a short book.
With important and highly developed themes that stay with you beyond the page, these short and poignant books can be read in a day.
Best Short Books for a Quick and Impactful Read
Bluets is a 95-page essay divided into 240 tiny sections, which all somehow relate back to the color blue. While seemingly simple in concept, Bluets is actually a nonfiction stream of consciousness piece, wherein the reader follows Nelson's meandering list of thoughts, memories, and fragments.
The form feels unique and artistic, with research, anecdotes, and observations all appearing within the flow of the essay.
Though the color blue, in its most basic, aesthetic form, is the focal point, it is also a lens through which Nelson discusses grief, depression, heartbreak, art, and her very sense of self. Brief and lyrical, Bluets is a celebration of life's beauty, pleasure, and aching sorrow.
Translated from the Spanish by Chris Andrews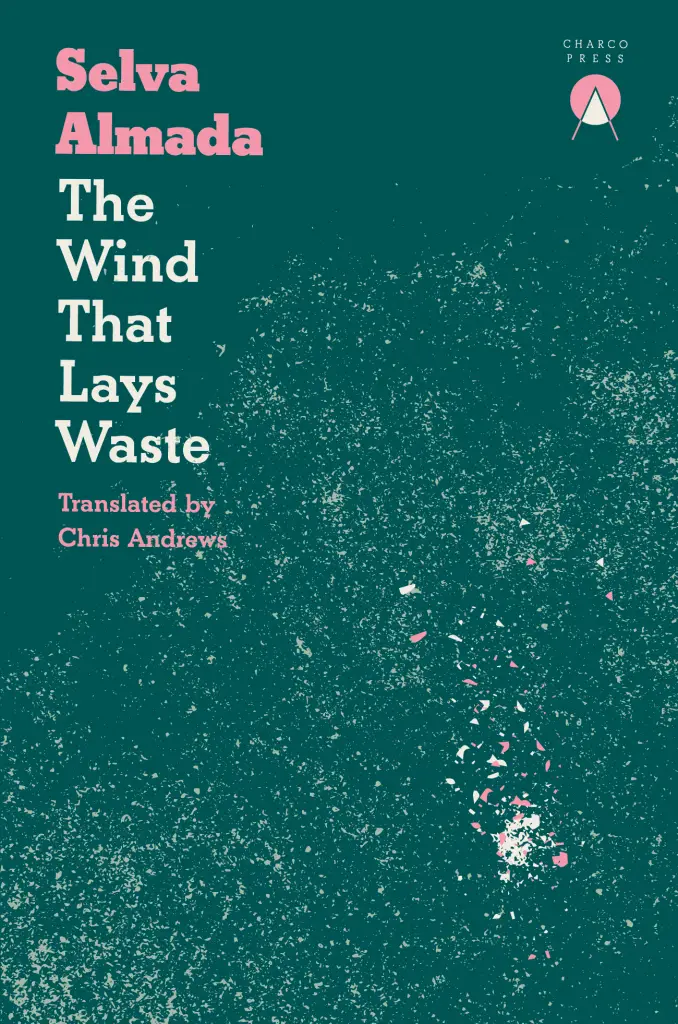 At just 114 pages, The Wind That Lays Waste leaves no room to wander from its thematic course. This Argentine work follows a preacher and his daughter as their car breaks down and they find their way to a mechanic.The mechanic is an atheist, and the narrative explores the perspectives of each man and their respective children, and how these tightly held beliefs shape their actions and reactions.
In The Wind That Lays Waste, Almada creates a small-scale parable of sorts, with only four characters making an appearance during a single day. The scale of the novel allows for a laser-focus on the discourse on religion vs atheism, and the question, "what makes a person good?"
Almada uses the preacher and the mechanic to point to the subjectivity of meaning and belief, and challenges the reader to see neither side as entirely correct, or entirely incorrect.
Read More: 14 Best Novels by Argentine Authors
Falling somewhere between a short story and a novella, This is Pleasure provides a nuanced perspective on the MeToo movement, and the ripple effect sexual harassment often has on both victims, and those close to the perpetrator.
On the surface, the story follows Quinn, a successful and charismatic editor, and Margot, one of his many "female friends," and each characters' memories in relation to accusations of harassment made against Quinn.
Though some of the female characters seem to support Quinn, this only serves to highlight how much Quinn abuses his position of power to manipulate, trap, and gaslight the women around him.
Through Quinn, Gaitskill prompts readers to challenge the notion that if a man is kind, helpful, and pleasant to any woman, he couldn't possibly be capable of hurting another.
This sparse story, at just 83 pages, serves as a jumping-off-point for the reader's own reexamination of the abuse of power that takes place every day.
Translated from the French by Laura Francis
The Collection explores female desire and sexuality through a character who "collects" memories of the different men she has slept with. At just 153 pages, this funky, odd, and unapologetic book is both a study of the female gaze, and a commentary on the male gaze.
The unique narration style within The Collection allows Leger to take a huge step back and talk directly to the reader about the development of the main character, and her struggle with how to represent a woman who "collects" penises. Will she have a traumatic childhood?
Will she dress to fit society's narrative of a promiscuous woman? Should the narrator explain away Jeanne's wants and needs with trauma, present or past?
Ultimately, Jeanne only exists within the confines of her present, and only as she relates to her own sexual exploits and fantasies. Eccentric and meta, The Collection flips the male gaze narrative on its head, creating a truly arresting story in so few words.
Read More: 14 Must-Read French Contemporary Novels
Translated from the Korean by Jamie Chang
Kim Ji-young, Born 1983 is a gripping fusion of fiction and nonfiction which highlights the individual and unique struggles of Ji-young and other Korean women throughout their lives, and the more universal experience of being a woman within a patriarchal society.
There is a clear preference for men and boys demonstrated through Ji-young's experiences; her younger brother receives more food, his own room, and unconditional love, while Ji-young and her sister are expected to work to provide him with an education while suppressing their own needs and dreams.
Thus, the novel explores the intricacies of how gender is taught and enacted throughout each stage of life, and the mental and emotional toll of upholding these standards.
In just 162 pages, this sharp and stunning book discusses everything from harassment in the workplace to the expectation for a meek and aggregable disposition and depicts the day-to-day trials and hazards of being a woman in the world with painful accuracy.
Read More: 12 Best Korean Novels in English
Cain's latest novel, Indelicacy, breaks constraints of place and time, creating a brilliant commentary on class, privilege and gender, which is simultaneously timeless and topical. This 158-page novel follows the life of a museum cleaning woman turned rich man's wife, and her search for happiness, meaning, and control over her own life.
During her time as a cleaning lady, our narrator longs for the time and space to think, observe, and create. Through her wealthy husband, she gains access to the things she thought would make her life complete, but remains unfulfilled, and finds different challenges and repressions in her new lifestyle.
Cain demonstrates the idea that no matter where a woman is placed within a social hierarchy, there will always be constraints and expectations for enacting gender; there will always be consequences for indecency.
Indelicacy also highlights how difficult it is to rise to a higher social class without trampling on others, and asks readers to consider what success means, both for an individual, and for society as a whole.
Elegant, complex, and unusual, this slim yet poignant novel provides a unique take on privilege, and how gaining it changes how a person sees and interacts with the world.
Translated by Morgan Giles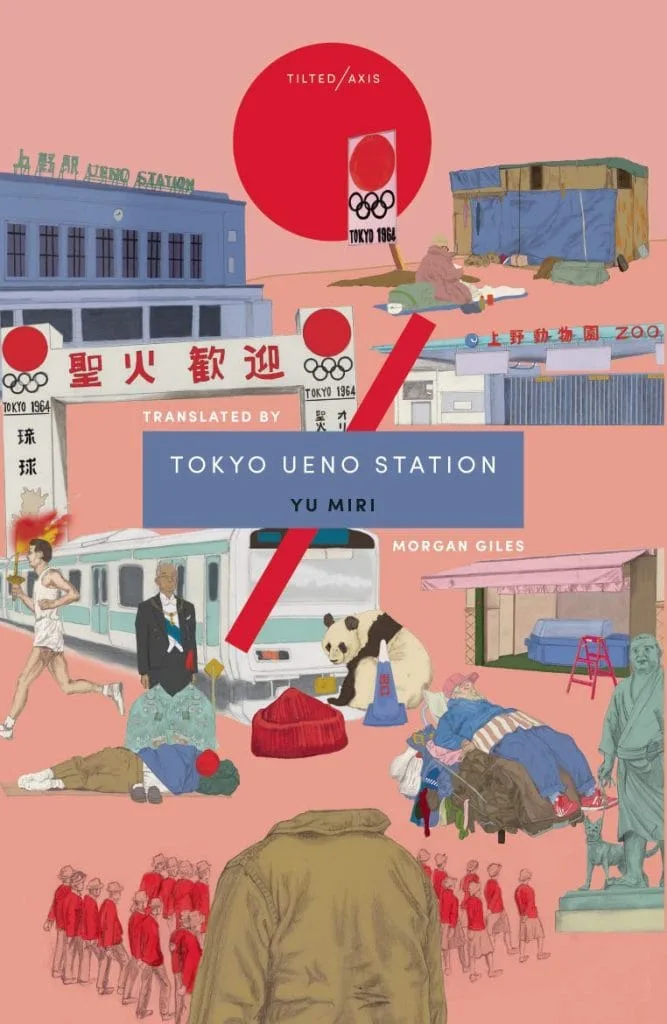 A Japanese novel about social outcasts and the struggling and underappreciated working class. The narrative of this exceptional novel tells the life of Kazu after death; his ghost haunts Ueno Park and often quietly observes the movements and conversations of strangers passing by.
These overheard conversations work as distractions which lead Kazu into, and then bring him back out of, flashbacks and memories of his wife, his son and daughter, and key events in his own life which are frequently tied to Ueno Station and the park.
Kazu himself is the embodiment of the working class who built modern Japan following the tumultuous end of WWII
The novel's structure narrowly avoids the straight and narrow, often flitting between the present day and Kazu's daydreams of the past, some of which are short flashes and others are extended, heart-rending scenes told with real anguish and demanding of deep sympathy.
Read More: 40 Best Japanese Books by Genre
What is the reality of life for a Scottish man who dropped everything and moved from Glasgow to a remote fishing village in Japan? Written entirely on the notes app of his phone, John Gerard Fagan's debut memoir attempts to answer the question with humor, wit, and total honesty.
As he nears 30, Fagan is disillusioned by a life of working in factories or being unemployed, so he makes the daunting decision to sell all of his possessions to move across the world to Japan.
Without any knowledge of the language or his new home whatsoever, Fagan's experiences in the seven years he lives in this small Japanese fishing village are humorous and offer countless moments of learning.
Read More: 19 Must-Read Scottish Books