Spending your UK vacation in a slew of quaint British towns is definitely a memorable experience.
In fact, an Oxford day trip is the experience of a lifetime for anyone coming from outside the UK, especially when considering the history, architecture, and traditional culture at your fingertips.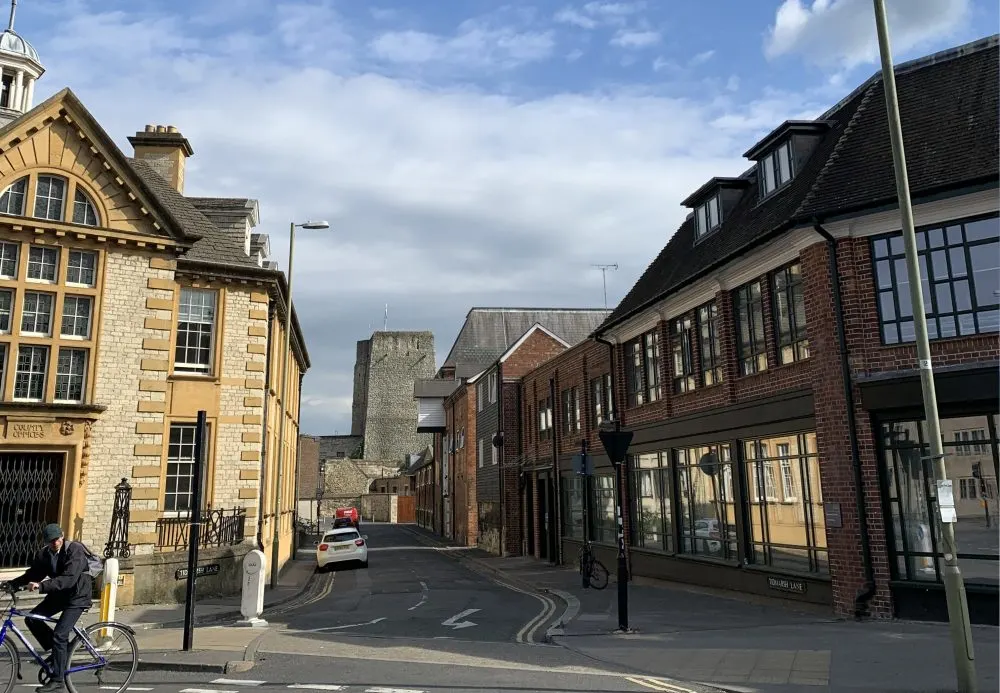 Indulging in the local culture is something you will cherish. Oxford is one such town in the UK and is mostly famous for its university colleges and all the architecture they offer. An Oxford day trip gives you time enough to see it all.
Oxford is also a very popular tourist spot among foreign travellers beyond what the university colleges can offer.
There are plenty of unique museums, eateries, and libraries dotted over the city of Oxford, which makes it a popular destination for any traveller, regardless what they're into when they travel.
In addition to all this, just roaming around in the cobbled streets of Oxford is also endless fun, taking you back in time to medieval, Tudor, and Victorian England. We also have an Oxford weekend itinerary if you'd like to extend your trip.
An Oxford Day Trip: Summary
If you are traveling from London, you can start your Oxford day trip by catching a train to Oxford from Paddington Station and it will take you around an hour from there to reach Oxford. To see the city, you can either simply opt to walk around or, alternatively, take a hop-on-hop-off bus.
Oxford is a surprisingly small and condensed city and it really is easy enough to see all of what Oxford city centre has to offer on-foot, even if you're only taking a day trip to Oxford.
However, the Oxford buses are very convenient, simple to navigate, and they even have free WiFi which makes it impossible to get lost or feel disconnected.
You can split your Oxford day trip like so, in order to visit & experience all of these must-see places:
Start with Oxford university tour
Visit divinity school
Go to Oxford Castle
Admire top view from the church of St. Mary the virgin
Pay a visit to Bridges of sighs
Take a boat ride in the Thames
Chill at recommended pubs & restaurants
One Day in Oxford: Full Itinerary
Here's the itinerary for your Oxford day trip in detail. Don't worry, it's not a lot. Certainly not more than you can handle in a single day trip to Oxford The attractions are all in very close proximity to each other.
Start with Oxford University tour
The best way to start your Oxford day trip is by exploring the rich academic history and local culture. What better way to do that than visiting the Oxford University campus. This is one of the finest universities in the world and receives a plethora of international students.
It has a lot of affiliated colleges all around the area and together they form one of the biggest collections of top tier colleges. The architecture of the buildings here follows a similar style to the palaces in the UK.
Symmetrical shapes and designs along with domes and sharp towers can be seen all around. The following are some of the popular spots on campus that you must visit.
Bodleian Library – It is the main research library of Oxford University and is also one of the oldest ones in Europe. This is also one of the most beautiful libraries you will ever come across. It is situated in Radcliffe Square and is an iconic tourist attraction or landmark of the city. The beautiful hall in the library was the inspiration for designing the main hall in the Harry Potter franchise.
Botanic Garden – University of Oxford Botanic Garden was founded back in 1621. It is a heaven for people who like greenery and love to explore the versatile flora that nature has provided us. There are numerous species of trees and plants from all around the world to explore. You can also visit one of the numerous glasshouses to see some of the most exciting species of plants and learn about them.
Museum of Natural History – This museum at Oxford University is dedicated to the natural history of the earth. Remains of extinct animals like dinosaurs, dodoes, etc. are present. Anyone interested in natural history will be blown away by the well-preserved fossils and remains that you can see in the museum.
Keble College – Due to its red brick construction and neo-gothic style of architecture, this college is instantly recognizable. It is a great place for you to experience student life. The best thing here is that you can pay and stay in one of the hostel dorms and eat the mess food for a wholesome experience.
Ashmolean Museum – Filled with half a million years of archaeological findings and arts on all 5 floors, this is a museum that is worth exploring. You can find Egyptian mummies, rarest paintings, and some of the most bizarre and unique findings that archaeologists have come across all these years.
Visit Divinity School
If you are a Harry Potter fan, make sure you visit the Divinity School during your Oxford day trip. It was used for shooting a lot of scenes from the Harry Potter series.
You will feel the connection instantly after seeing the architecture. The Divinity School is a medieval building and is also the only surviving purpose-built structure in Oxford. It is still used for lectures, theology discussions, and oral exams to this day.
Read More: The Most Beautiful Oxford Colleges You Have to Visit
Go to Oxford Castle
After exploring the Divinity School, you can get a guided tour of Oxford Castle and prison as the next part of your Oxford day trip. This is a Norman medieval castle that had high strategic importance.
Taking up a guided tour is the best as the guide will provide you with insights and facts. On your tour, you will meet characters that will be dressed in the clothes of the historical time of Anarchy.
These characters will also inform you about the rich history of the city. In the end, go to the top of the St. George Tower and get a 360-degree panoramic view of the city.
Admire top view from the church of St. Mary the Virgin
The St. Mary the Virgin church is another major attraction in the city that you shouldn't miss. This intriguing church boasts a beautiful architecture and a well-decorated spire.
It is the primary church of the University as well. This church used to be present in the location ever since the Anglo-Saxon times. It was the first building of the university as well.
St. Mary the Virgin has got a high tower that was built around the 13th century. Climb the tower to see the unbeatable 360-degree view of the whole city.
Pay a visit to the Bridge of Sighs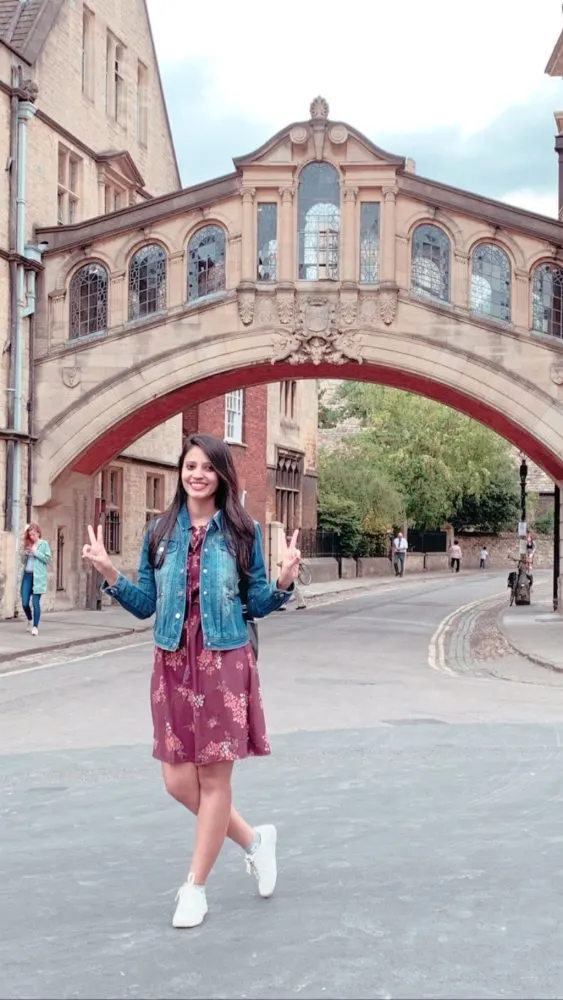 Next up on the list of attractions is the Bridges of Sighs. The official name for the bridge is Hertford Bridge. The name Bridge Of Sighs comes from a similar bridge that is present in Paris.
Now, it is a very popular tourist attraction for the people who visit Oxford and is a very popular selfie spot as well. The bridge is beautifully decorated with glass and intricate sculpting.
Take a stroll along the River Thames
By now, your day must be near its end, and you've spent it seeing some of the most beautiful architecture Oxford city has to offer. So, now you can enjoy the evening, taking walks with your travel companions on the banks of the River Thames.
This is the perfect way to relax and enjoy the beautiful sunset, cleansing yourself of all the excitement and tension you've built up on your packed day of exploring Oxford.
You can also take boat rides on the river. If not, you can just sit by the river bank and admire the orange hues taking over the sky at the time of sunset.
Visit pubs and restaurants to experience the local cuisine
Now, that you will be tired and hungry due to all the exploration you have done, getting some drinks and some food will be a great idea. Oxford is filled with bars, pubs, fine dines restaurants, and cafes which serve quality local cuisine as well as other cuisines.
Some of the recommended pubs are The Plough, the jam factory, Terruno, The old bookbinders, Turf Tavern. All of them are great places and some have even been present in the same location since even before the 18th century.
As far as restaurants go, the best recommendations would be Spiced Roots, Edamame, Turl Street Kitchen, Oli Thai, and Magdalen Arms.
If you are looking for food recommendations and where to find them, some of the best are:
From Jill's Café get their homemade oxford sausages
Have a sip of All the Fondue from Pierre Victoire
Big Society's Pulled Pork Bun
Cookies from Ben's cookies
Pieminister's Pie mash mushy peas
Where to Stay in Oxford
You can take the train back to London from Oxford after having a good time in Oxford. But, if not, you can also consider staying in Oxford itself.
There are a lot of high class as well as affordable yet comfortable hotels in Oxford. If you are looking for a luxury stay, it can cost you an average of £130 per night. Some popular choices for luxury stays include:
Cotswold Lodge Hotel – A peaceful, elegant hotel with a country-manor style that's just a 10-minute walk from Oxford city centre.
Malmaison Hotel – This converted Victorian prison is now a stunning boutique hotel offering unique luxury accommodation in historic Oxford.
Museum Hotel – Accommodation in historic Oxford in a building dating from 1594.
If you'd prefer a budget stay in Oxford, night at a budget hotel or guesthouses will average at around £50 per night and the best options for this include:
St. Margaret's Hotel – St Margaret's Hotel offers high-quality accommodation just 5 minutes' drive from the historic centre of Oxford.
YHA Oxford – Brilliantly located beside Oxford railway station, YHA Oxford is a purpose built youth hostel that suits the needs of a range of travellers and visitors.
The Galaxie – The Galaxie is a family-run bed and breakfast accommodation situated in a leafy residential area offering individually styled, modern bedrooms.
About the authour: Umang is a travel blogger based in India. Since 2013, Umang has blogged extensively about his travels in India & 12 other countries on travelmax.in. Along with sharing his travel experiences, Umang also compiles travel tips, itineraries and more.