Our first food tour was in Osaka, Japan. The experience proved to be the most exciting and detailed way of getting to know the culture of the city quickly, and so we have vowed to include a food tour (or a cooking class like the one we did in Seoul) in every new city we visit.  Our latest stop: the food capital of Asia, Taipei.
We were over the moon to have booked a tour with Taipei Eats. Their tours all started when food-obsessed founders Mike Lee and Tina Fong returned to Taiwan (after years living abroad) and rediscovered the culinary masterworks of their homeland.
They currently offer two tours: the Dadocheng historical tour (which we chose) or the XInyi tour which explores the backstreets near the more modern area behind the Taipei 101 building.
Booking with Taipei Eats is simple, and they're very easy to communicate with prior to the tour day; they provide clear instructions and some food suggestions (a whole map!) for the rest of your stay in Taipei after the tour is over.
Starting the Tour
The Taipei Eats tour begins at Daqiaotou Station, exit 1. From here you walk for roughly three hours and stop at eight or nine different inconspicuous, bustling eateries to sample the local cuisine.
Your guide (ours was the charming and informative Tina) will do all the talking and provide you with the history of not only the food you eat but also the stores you eat at, and even the areas you wander through.
As a passionate foodie, Tina was so knowledgeable about every dish we tried; how the food is prepared, what nutritional properties it has, and what kinds of people typically enjoy it.
Most of the food you'll sample includes noodles, rice, pork, sauces/spices, and fried things. But the thousand-and-one ways in which these staples of Taiwanese cuisine are prepared and presented will leave your head spinning. The creativity on show in these little backstreets is inspiring, to say the least.
Oh, The Things You'll See
So many of the stores you'll stop at have stood with doors wide open for generations, many of them having originally opened up to 150 years ago.
The stories of these people are truly fascinating; from the Chinese who migrated to Taiwan and brought their local fish-ball dumplings with them, to the tea shop which originally installed special shutters as a defence against actual pirates in the 19th century.
You'll also wander through the fascinating DiHua Street in the Dadochaeng area. Constructed in the 1850s, it's the oldest street in Taipei, and some sections still exist from the rule of the Dutch during the mid-seventeenth century.
It's an area filled with history, fine foods, and medicine shops which Tina showed us around, filling our heads with fantastic history and trivia. You'll even visit a temple and try some of the delicious tea they offer there.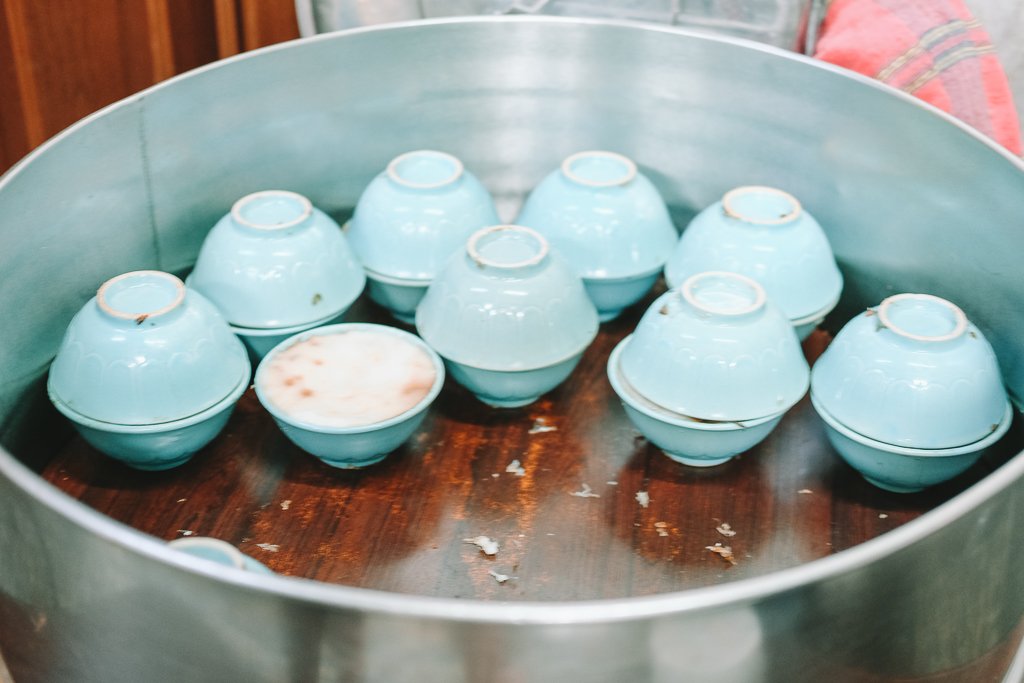 A highlight of this particular tour was the (optional) sampling of the betel (pronounced like beetle) nut.
These are sold by street vendors so inconspicuous the average traveller would take little notice at all. But, thanks to Tina, we stopped and received a history lesson about the details of these fascinating nuts which originated in Southeast Asia and are chewed like tobacco, providing a similar high and buzz of energy.
Nowadays they are typically consumed one after another by local taxi drivers, but we opted to try some for ourselves. The sensation is very similar to that of trying your first cigarette.
Why take this tour?
The real selling point of this food tour is a way for tourists and travellers to sample the real Taipei, to eat as the locals eat, to understand what makes up the daily routines and the traditions of so many local people.
Wandering through a city or town for a few days, just as a ghost would, can be a very hollow experience, but to sit at the side of the street and sample some fresh noodles and bitter tea as any local does on their way home from work is a truly humbling and enlightening experience.
There really is no other way to truly dig deep into a city's culture than through its cuisine. We can take all the photos and visit all the museums we like, but if we spend just a single morning sampling the local delicacies lining its quiet backstreets, we are provided with so much.
Taiwan's food is rich in history, flavour, tradition, skill, and method. Much of the food is recognisable as Chinese and sometimes Japanese, but Taiwan has made it their own; like a Greatest Hits of East Asian cuisine.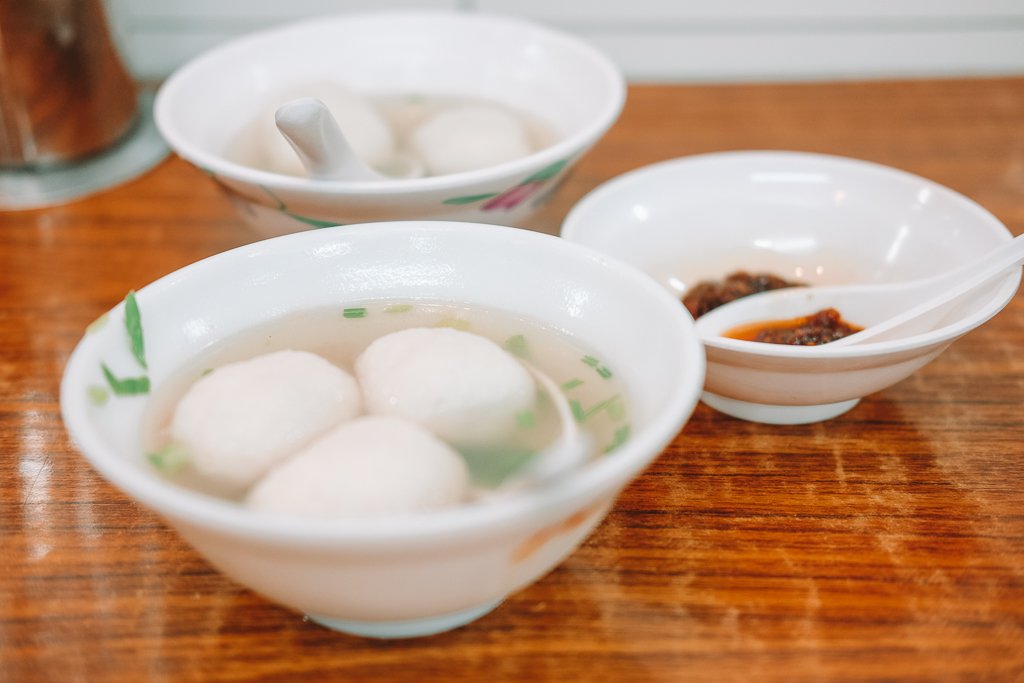 My mother used to say that a quickest way to a man's heart is through his stomach, and since I never really understood what she meant by that I'm going to change it: the quickest way to the heart of a country is through its food. And Taiwan has a big, delicious heart; the easiest way to really get to know this heart is with Taipei Eats.
Like this article? Pin it for later.
Thank you Taipei Eats for inviting us on this wonderful food tour. All opinions are our own.