In his book China in Ten Words, author Yu Hua discusses in detail the multiple plights of the writers and artists of China. Censorship, legal battles, ownership; so many of a writer's rights and freedoms can be put at risk, and they are on a daily basis.
It doesn't matter if these are the best Chinese novels or the worst, censorship does not empathise. Not all writers in China butt heads with censorship laws.
Some, like sci-fi writer Chen Qiufan, have managed to avoid it entirely, though they may not know why. Yan Lianke, however, is one of the unlucky few. But then, it only takes a cursory read of any one of his novels to understand why.
Yan Lianke, acclaimed author of some of the best Chinese novels of all time, was born in Henan province (where most of his books are set) in 1958 and now lives in Beijing.
He has been writing since the age of twenty, and has produced some of the greatest works of Chinese fiction ever penned. His novels and stories are all inescapably, and heavy-handedly, political.
Here is a writer of deep scepticism, who uses his genius of plotting, writing, setting, and characterisation to challenge the norms of the world he was born into.
Chinese historian Jung Chang called Yan Lianke "One of the masters of modern Chinese literature" and with good reason. There is nobody in the world like Yan Lianke.
English translator of Yan's novels, Carlos Rojas, has remarked that, "several of Yan Lianke's own works had run into problems with the authorities … following the publication of his 2004 novel Lenin's Kisses, which describes a harebrained plan to purchase Lenin's embalmed corpse from Russie and use it as the basis for a Chinese tourist site, Yan was dismissed from his position with the People's Liberation Army … His following novel, Serve the People!, which offers a parody of Maoist rhetoric during the Cultural Revolution, never got through the censors … his 2006 novel about China's rural AIDS epidemic, Dream of Ding Village, was initially published but then recalled."
It's rare for Yan Lianke's books to be published in mainland China. As a result, publishers in Hong Kong, Taiwan, and Singapore frequently pick up and publish his works.
All of this is to say that Yan Lianke is an author of extreme political venom, with the wit and wisdom to deconstruct and expose cracks in the recent history, political structure, and economic system of his own nation.
For all of his battles with censorship in his home country, what we in the English speaking world have is an uncensored library of some of the best Chinese novels ever written.
Yan Lianke's Novels
Few authors in the entire world right now have the imagination and courage of Yan Lianke. Frequently whispered about in excited tones when the Nobel Prize comes around, Yan Lianke is China's most revolutionary, exciting, and entertaining writer; author of some of the best Chinese novels ever written.
Here are five of Yan Lianke's best novels, all available in English right now.
A darkly satirical novel which began its author's journey down a road of suppression and censorship. Lenin's Kisses tells the story of a small rural village (as do most of his novels). This village is populated by sick and elderly people who are struggling against starvation and natural disasters.
In a desperate bid to bring money and attention to their village, a scheme is hatched to steal the corpse of Vladimir Lenin from Russia and bring it to the village as a source of tourism and media attention.
Henan province is where Yan Lianke was born and raised. It is also the province once hit by its own AIDS epidemic at the hands of commercial companies known as "bloodheads".
One Guardian article explained, "offered Chinese peasants a tempting deal in the early and mid-1990s: give us your blood, we will extract the plasma and let you have the rest back – plus some cash. Red blood cells were returned to the peasants from a tainted pool using unhygienic equipment."
Dream of Ding Village is a novelisation of this epidemic and how it affected one Henan village. Full of angry satire and told from an intimate family perspective, this novel gives voices to those unknown people affected by Chinese hushed AIDS epidemic.
For proof of why Yan Lianke writes some of the very best Chinese novels, look no further than Dream of Ding Village.
Read More: 10 Incredible Chinese Novels in Translation
Here is a book that exists as a kind of response to the Chinese government's dismissal and censorship of its writer.
The Four Books is set during the Cultural Revolution, in a re-education camp where educated (and therefore dangerous) citizens would be imprisoned, put to work, and re-educated in order to toe the line of the Mao regime.
Our protagonists are The Author, The Scholar, The Musician, and The Theologian. Each of them is recording their experiences in their own voice, making for a disjointed narrative that refreshes with each chapter.
The unique and varied structure of this novel is half of its genius. The other half lies in its unfiltered, unrestrained political satire.
The re-education camp's leader is a man known only as The Child; his actions and commands reflect so much of the Mao regime, especially with regards to its pride-fuelled rhetoric and impossible demands (like the farming of crops that didn't exist, which led to a famine that caused the deaths of millions).
No Yan Lianke book is as unsheathed and brutally damning as The Four Books. This is China's best writer at his peak, and therefore undoubtedly one of the best Chinese novels ever written.
This is a novel that satirises greed and self-indulgence, and takes a scathing look at the repercussions of this attitude to life.
It's a book pointed at the Chinese government and at modern China in general, but that doesn't mean its morals and message can't be applied to any country and culture in the world right now, as is the case with almost every one of Yan's novels.
The Explosion Chronicles is set in a village near the Balou Mountains – a frequent setting for Yan's novels. The village has stood for a thousand years, but in the post-Mao era it has been hit by rapid economic and structural growth, transforming it from a village into a city.
The novel explores how such an expansion affects a place and the people who live there in the darkest and most truthful ways possible.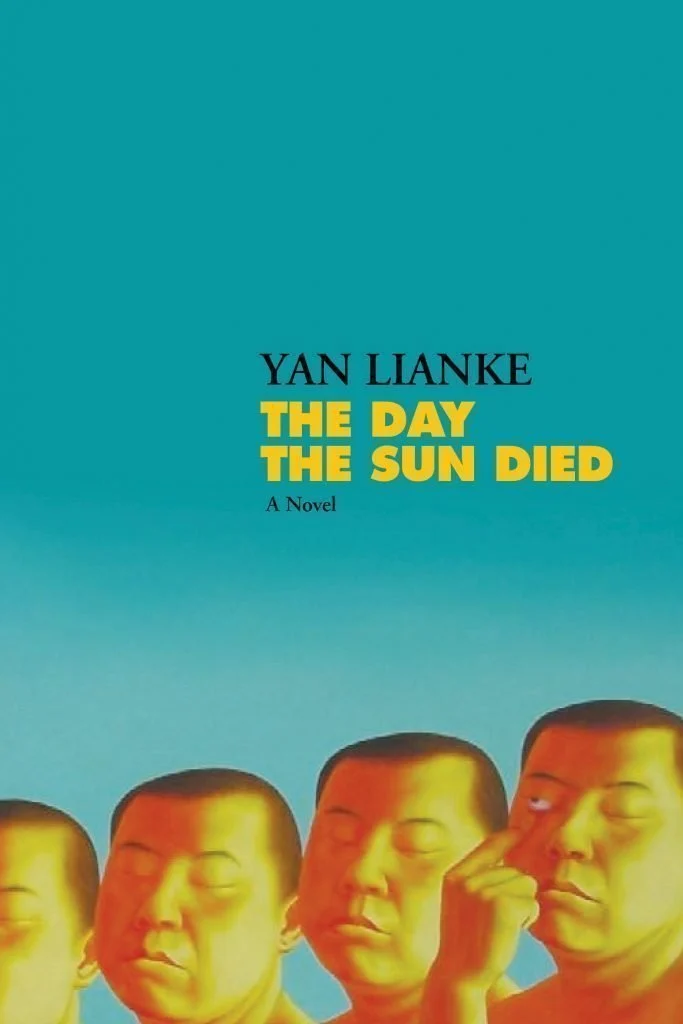 At the time of writing, this is Yan Lianke's newest novel. Translated by Carlos Rojas, The Day the Sun Died explores and deconstructs the Chinese Dream. It tells the story of a quiet rural village from the perspective of a young, wide-eyed boy called Li Niannian.
One night, after the village falls quiet, its residents begin to get up and sleepwalk back to work. They till the fields diligently, in a zombie-like state, for a while until things begin to unravel. Li is the only one not under this spell.
The Day the Sun Died is a deconstruction of the Chinese Dream. It takes the concept literally and asks readers to consider what the enactment of the Chinese Dream looks like on the ground level, in the small and unknown places that hide the backbone of China's economy and social structure.
It's a surreal and strange novel with bold and clear ideas and a laser focus pointed at government legislation and political rhetoric. Another work of genius and one of the best Chinese novels of this century.