I've been living in Ho Chi Minh City as a digital nomad for the past few months and have struggled with only one thing: finding books. Getting a decent hairdresser despite the language barrier is surprisingly achievable. Tracking down cheap local eats, easy peasy.
Navigating the busy roads as a pedestrian, doable with practice. Finding books to buy, borrow, and read — not so simple in Ho Chi Minh City.
A Bookworm's Guide to Ho Chi Minh City
Whilst there are tons of local Vietnamese bookshops, if you're looking for something written in English, it's undeniably more difficult. Either the selection is too small or the prices are sky-high – and that's only if you manage to track down a semi-decent bookshop in the first place.
However, Ho Chi Minh City boasts a few hidden gems and all you need to know is where to look.
Fear not, fellow bookworm, here is a list of places that cater to your reading needs. Whether you're looking to buy paperbacks to take home, relish some downtime reading in a quiet venue, or enjoy some coffee with your book, this guide to Ho Chi Minh has you covered.
Without further ado, here is a rundown of my favourite book spots in Ho Chi Minh City!
Ho Chi Minh Book Cafes
The concept of a book cafe was totally new to me before I headed to Vietnam. Maybe I'm not as bookish as I thought I was! Cafes that have a selection of books that you can read there and stay as long as you like. As a customer, you can unwind in a cosy nook with a beverage and a book.
This whole concept has really turned me on to a new way of reading and I will be searching for book cafes in every country I travel to.
Related: Five Best Book Cafes in Visit in East Asia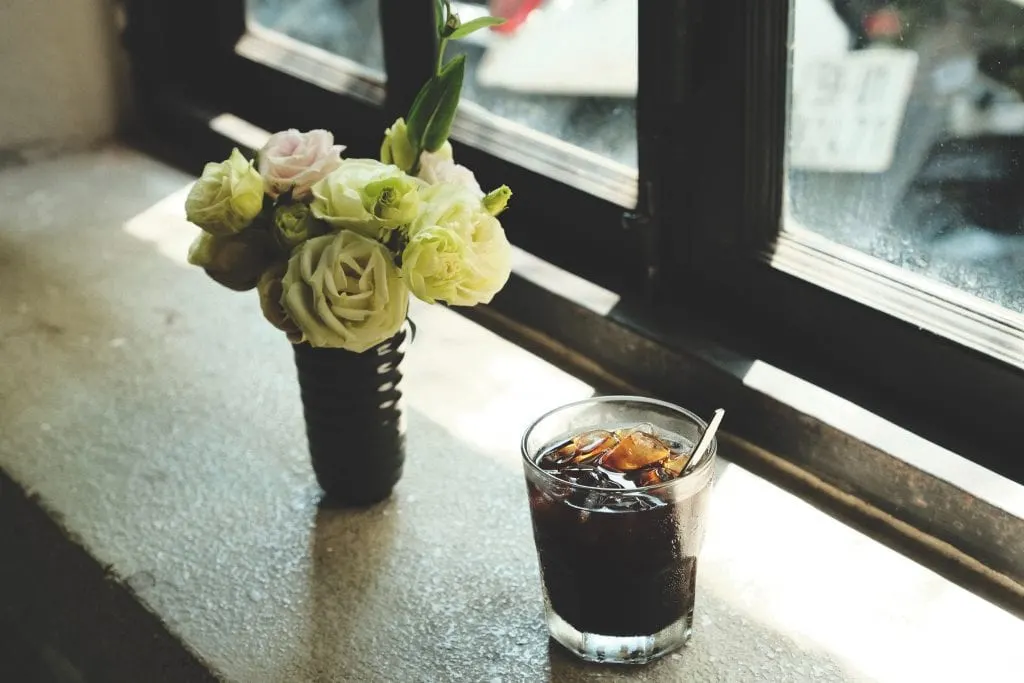 This is such a beautiful space, and a personal favourite of mine. I stumbled across this versatile cafe by accident whilst exploring Binh Thanh district.
When I first walked in, I was completely mesmerised by the huge bookcase mounted against the wall. I believe all the books are in Vietnamese (alas not ideal for English readers), and the coffee is Vietnamese prices to match!
The outdoor courtyard features a staircase with the names of literary classics on each step which then leads to individual work rooms named after literary heroes. The Don Quixote room is my favourite, but there are at least four or five other rooms to check out.
The wifi is pretty bad here, so I would recommend tethering your 4G if you have any online work to get done. Another thing of note is this cafe is home to a couple of cats. If you're fond of felines, Nha Nam is the whole package what with its quiet setting, quirky surroundings, and great drink selection.
I frequent this cafe quite a lot as it is just a stone's throw away from my apartment. Offering a modest selection of English and Vietnamese books, La Mia is a great place to devour some literary classics, nonfiction, or poetry alongside a woodfired pizza. I also recommend the coconut ice tea (served with a bamboo straw!)
What I particularly love about La Mia is that whilst the books are not for purchase, you can swap the books out. So, if you've got a book at home you want to trade in, it's made possible by the friendly and helpful staff. The wifi is consistently strong and I really like the indoor tree made of fairy lights. Yes, I'm a sucker for fairy lights – sue me!
You could easily miss the entrance to this cafe from the main loop road in Thao Dien. In fact, I have scooted past it many a time before even knowing there was a cafe there. Haven Book Cafe is a small but comfortable cafe with a decent selection of drinks and snacks.
Whether you choose to sit indoors or outside, you'll find the hours melt away in this heavenly little cafe.
Read More: Discover the World of Vietnamese Coffee Culture
Ho Chi Minh Bookshops
Whilst there are some bookshops that can easily be googled in HCMC, they are all new editions and can be extremely expensive. As English books need to be imported, it is understandable that purchasing one would be costly.
However, unless I am looking for a specific book, I must confess that browsing second-hand bookshops is one of my most treasured past times. Giving a new home to pre-owned books satisfies any maternal urges. In my long-haul flight packing essentials, I always have a book with me to read during those long journeys.
Read more: Five Books to Read Before Traveling to Southeast Asia
Every bookworm's dream: a pedestrian-only street dedicated entirely to books. Set on the bijou road of Nguyen Van Binh in District 1, this street is so brilliant to browse. The selection is huge and has a bit of everything: brand new or used, fiction, biographies, cookery books, poetry, travel guides and more.
What's more is that you can find books in a huge range of languages: English, Vietnamese, French, Chinese, Swedish, Spanish, Japanese – they've got it all, you've just got to dig deep.
I debated whether to put this venue in the book cafe section (as yes, that is what it is), but the surroundings don't lend itself to reading. Situated right in the middle of Bui Vien – the notorious backpacker party street – Bookworm's Cafe is run by a friendly English expat and his family.
I recommend ordering some delicious food (vegan sunday roast & apple crumble, anyone?) and playing a round of scrabble with some friends. I find the lack of pretension of Bookworm cafe to be utterly refreshing. This cafe is not quiet – but it doesn't pretend to be a "reading cafe".
Instead, you're better off buying a book or two and reading in the comfort of your own home.
I've purchased a few novels here as the selection is ever changing thanks to the backpackers that swap out their books frequently. The books are always reasonably priced and in a good used condition, so it's perhaps one of my favourite venues to pick up a bargain.
Having opened in 2016, Vesta Bookstore is a modern bookstore loved by locals & expats alike. Located in the expat hotspot of Thao Dien, this store has a wide choice of books in French. Vesta offers both new and pre-loved books in French, Vietnamese, and English.
In addition to the paperbacks, Vesta also sells art supplies, handmade bags, and notebooks, in addition to local souvenirs and trinkets.
Even you're not looking for anything in particular, browsing this adorable store will likely have you parting with your cash. I particularly recommend this shop for travel guides, French fiction, and children's books.
Bookish Alternatives in Ho Chi Minh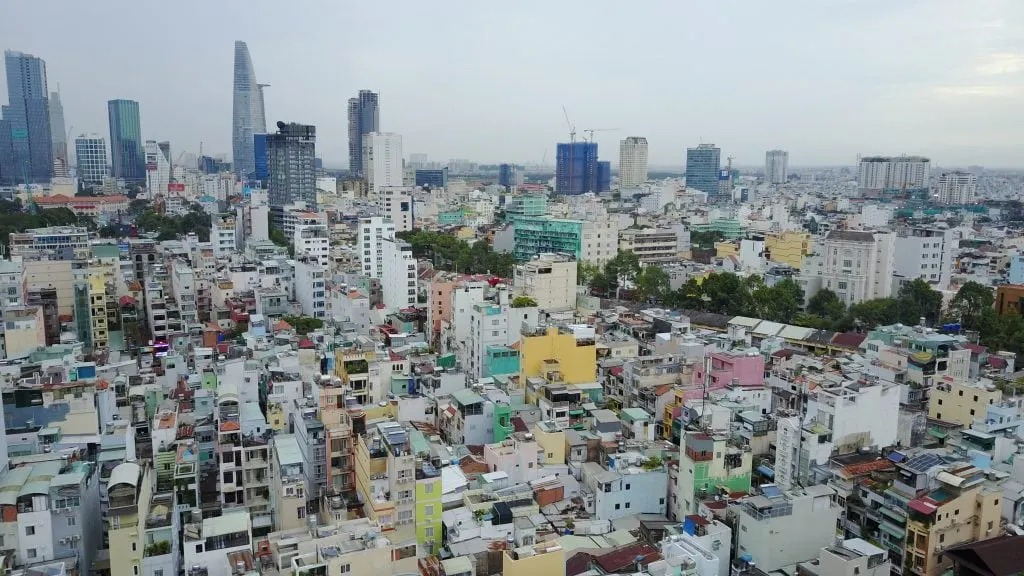 Recently opened in Thao Dien, Reading Habit is HCMC's first multi-language library. I went to visit during the grand opening and was very impressed with the facilities. It is still under construction, so the final floor (a co-working space) isn't completed yet, but the library currently spans over three floors.
There's a really plush sofa and modest cafe area, too. It's serenely quiet and it smells nice (yes, I know, a weird thing to note) with a gorgeous rooftop reading area that would be perfect for a leisurely late afternoon read.
If you've got kids or are a teacher, Reading Habit could be a great spot to check out as the ground floor carries a ginormous range of kiddy books. If you're childless, I would still recommend Reading Habit, especially if you're staying in HCMC for a while.
Membership is reasonably priced at 150,000vnd a month to borrow 2 books a month at a time. Alternatively, you can just read at the library free of charge and soak up the snug but silent atmosphere.
Previously an old block of apartments, this building has been converted into a trendy shopping space packed with restaurants, cafes, and shops. As the stores and stock is constantly changing in this quirky little complex, it's definitely worth checking out if you're book shopping.
The old faithful way to acquire books is often the best way. I've met some amazing people through the Saigon Book Swap Facebook Group who have traded their books with me. I can't stress how wonderful the community is; supporting sustainability is super important and it's great to see a bunch of like-minded people united.
Notable Bookish Mentions
Located on the second floor of the Bitexco Financial Tower is Nest By AIA. A co-working space-cum-cafe, Nest is a stunning open-plan space that has minimalist Scandinavian style decor.
Unfortunately for me that's about all the positives I can muster. The vast majority of books are in Vietnamese/seemed to be not very exciting reads, the wifi was shockingly bad (less than 2mbs download speeds. Eek), and the drinks were comparatively expensive compared to all the other cafes on this list. So whilst might be a novel spot to check out, but I can't give it a solid recommendation.
The L'usine Cafe chain is popular with the digital nomad scene (not totally sure why, because the seats are damn uncomfortable and it gets quite noisy with people chatting loudly over brunch).
The Le Loi branch has an adorable little concept store on the ground floor which does stock a limited selection of books. I didn't really peruse much, but I think it's mostly cookbooks.
A cafe I've been kicking myself for not visiting is Hidden Elephant. It looks like everything I would want from a book cafe. Decorated with fresh flowers, understated posters and dark wooden bookcases, Hidden Elephant is a sanctuary for those in need of a read.
A pod style reading space looks out of this world. Again, another fantastic looking cafe that I regret having not visited. You can enjoy the futuristic individual reading pods and be totally undisturbed. In addition to stocking novels, Cafe Comma also carries wide selection of comic books, board games, and colouring books.
If you're looking to travel to Hanoi don't forget to check out our city and food guide.
Rebecca Da Silva is freelance writer and small business owner (seriously, she's very tiny). She enjoys long-term travel, drinking earl grey tea, and has a penchant for learning new things. Her blog becular.com is all about travel, minimalism, and sustainable living.